Chimpzee (CHMPZ) is a shining example of a crypto project that is creating a positive impact on the world. After having already successfully executed multiple charity endeavors, the project is now on its way to helping WeForest plant over 5,000 trees in Tanzania. On top of that, investors are hopping on to the current promo that is going on right now, which offers up to 4x BONUS CHMPZ tokens.
We give you the lowdown on this promo, the CHMPZ presale, and everything else you need to know about this one-of-a-kind token.
First Off, What is Chimpzee Doing?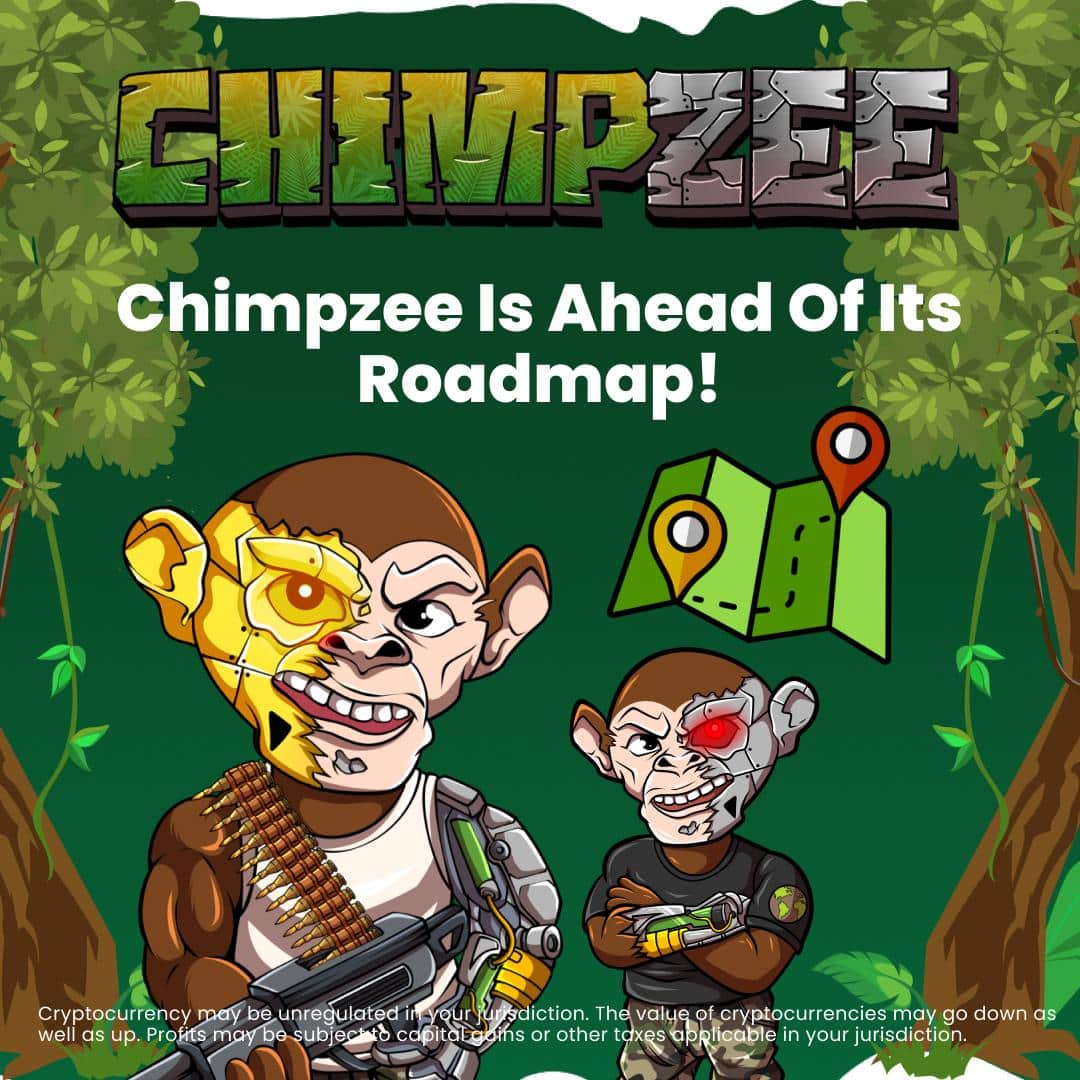 Chimpzee is dedicated to wildlife conservation and the fight against climate change, all while providing users a means to generate passive income. The team has set aside 10% of the token supply and a portion of profits for organizations actively involved in tackling these critical issues. Additionally, Chimpzee has outlined extensive plans for an ambassador program and community outreach initiative, funded by the project's resources, to highlight the importance of raising awareness and funds for conservation efforts. Collaborative organizations include The Giving Block, Rainforest Rescue, WILD, and One Tree Planted.
In pursuit of this mission, Chimpzee introduces a suite of robust features, including Play-to-Earn, Shop-to-Earn, and Trade-to-Earn mechanisms. These functionalities empower users to earn rewards while actively contributing to the project's overarching goals.
Chimpzee offers a diverse range of features tailored to engage cryptocurrency enthusiasts, with a particular focus on the Chimpzee shop, NFT marketplace, and Zero Tolerance Game. The Chimpzee shop serves as a centralized hub for various products and commodities. Conversely, the NFT marketplace facilitates the trading of NFTs, providing a channel for passive income through a share of the platform's trading fees.
Through achieving specific milestones in the environmentally-conscious Zero Tolerance Game, players can accumulate CHMPZ tokens. Holders of Chimpzee NFT passports receive additional benefits, enhancing their passive income potential within the Chimpzee ecosystem.
Chimpzee is also on the verge of launching a mobile application that integrates AI technology to create personalized Chimpzee AI avatars. This innovative app empowers users to craft their own unique Chimpzee avatars.
CHMPZ Is Selling Like Hot Cakes
Chimpzee has a big week coming coming and a very big surprise for our Chimpzee Army this week! We are close to the end of the presale and we still have some good to do before it ends! pic.twitter.com/TkF28FQzaE

— Official Chimpzee Project (@RealChimpzee) October 30, 2023
As of now, CHMPZ has successfully raised over $1.77 million. The current price of the CHMPZ token is $0.00140. However, in the upcoming and final stage, the price will increase to $0.00155, with the listing price set at $0.00185. Additionally, investors have the opportunity to take advantage of the current promo which brings the price down to early presale prices.
Investors can receive varying levels of bonuses based on their investment amount. Those investing over $500 receive a 1.5x bonus, while investments over $1000 yield a 2x bonus. For investments exceeding $5000, a massive 4x bonus is offered.
Chimpzee is currently collaborating with WeForest on a mission to plant over 5,000 trees in Tanzania as part of the fight against climate change. This endeavor is contingent on reaching the fundraising goal, which seems probable given the high level of interest.
Furthermore, exclusive Chimpzee NFT Passports will be available after the presale in a special whitelist event solely for participants of the presale before it launches to the public. Additionally, when CHMPZ coins are used to acquire Chimpzee NFT passports, a burning mechanism will be triggered, potentially burning 5 billion tokens from the circulating supply.
After the presale, the Chimpzee team will shift their primary focus towards obtaining listings on various exchanges and advancing technological functionalities.
Conclusion
Chimpzee is undeniably a standout player in the current crypto market. We strongly recommend taking a look at this project as quickly as possible. The bonus promotion won't be available for much longer and when you invest you'll also be making the world a better place.