Cryptocurrency traders are perpetually in search of innovative and game-changing opportunities, and Xeta Genesis fits that description perfectly. This DeFi platform extends an invitation to crypto investors to explore the realm of traditional finance, providing access to ETFs, futures, precious metals, and various other investment options by integrating DeFi with these assets.
Here, we put forward all the essential details about this striking new DeFi platform, encapsulating them in 3 major reasons why you should consider using it to invest in ETFs. Strap in, as there's a lot to get into!
1. Xeta Genesis Provides Multiple Features and Investment Options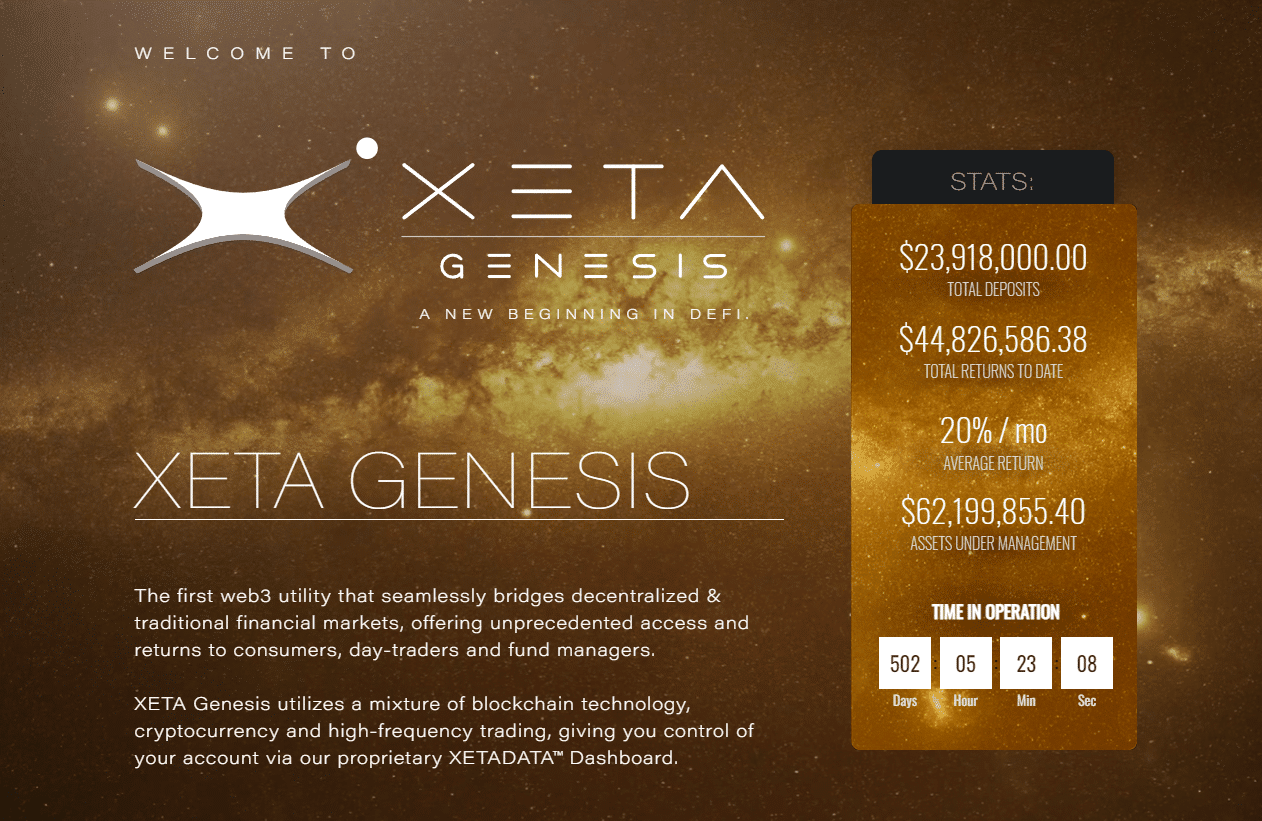 Xeta Genesis offers a host of advantages, but its primary allure lies in its capacity to connect the realms of DeFi and TradFi. The latter encompasses a diverse range of beneficial investment opportunities, such as ETFs, bonds, equities, currencies, gold, and commodities. Crypto investors are eager to tap into these avenues to enhance portfolio diversification.
This initiative accomplishes its objective through various strategies, resulting in an average monthly return of 20% for investors. Deposits are made in USDC, and withdrawal cycles span 28 days, known as XETA cycles. Notable features include engaging in high-frequency trading in gold ETFs, futures, and forex. For investors with a technical inclination, the news that Xeta Genesis enables incremental gains in the forex market through the use of moving averages, momentum oscillators, support and resistance price levels, and price patterns will be of great interest.
2. Genesis Accounts Offer High Returns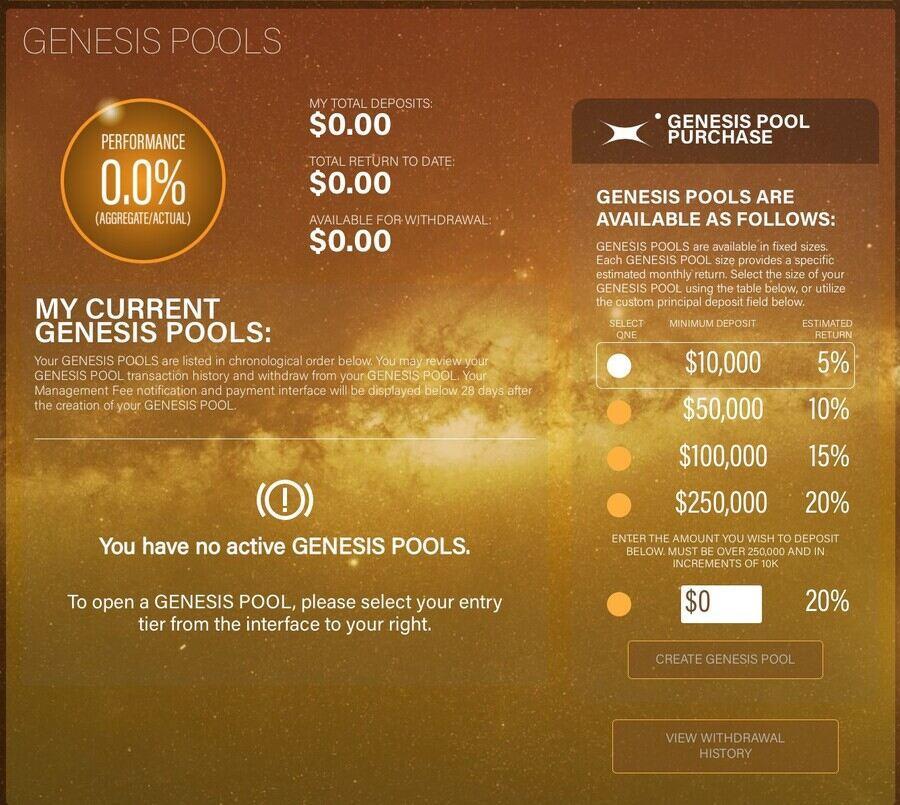 Now comes one of the major reasons why you should consider Xeta Genesis – the 20% compounding monthly returns.
First off, you have to open a Genesis Account. The pools themselves come with a 2.5% monthly management fee based on the principal balance, along with a 2.5% withdrawal fee. It's important to highlight that capital withdrawals are not permitted; only the returns generated can be withdrawn. This makes Genesis Pools an appealing option for potential clients seeking compelling advantages and features to potentially enhance their portfolios.
The Genesis Pools serve as the focal point of the platform, allowing users to choose a pool based on size and return goals before depositing USDC. These XETA Fund (XF) yield-bearing private sub-accounts can be managed from your dashboard and offer the potential for up to 20% compounding monthly returns.
You'll need to link your account to the platform and acquire the Genesis Account of your choice. Following this, you'll wait for the completion of the 28-day cycle to make your initial withdrawal, which can be up to 20% of your initial investment. For example, if you initially invested $1000, you could withdraw $200. After this withdrawal process, you'll have $170 remaining, factoring in the $25 monthly fee and the 2.5% withdrawal fee. At this rate, you could accumulate $2000 within a year. After 12 months, you'll need to renew your account.
Additionally, Genesis Pools are available in various sizes. Depending on the size of the pool, you can receive monthly returns ranging from 5% to 20%. The offered pool sizes are $10,000 with a 5% monthly return; $50,000 with a 10% monthly return; $100,000 with a 15% monthly return; and $250,000 with a 20% monthly return.
To participate, you'll need to create a Genesis Pool of your chosen size and wait for 28 days to elapse. Subsequently, you'll receive the corresponding monthly return amount, adjusted for the monthly membership fee and withdrawal fees. This arrangement also requires annual renewal after 12 months.
3. The Investment Entry Barrier is Low
To get started with Xeta Genesis, all you need is a cryptocurrency wallet compatible with either Ethereum or Avalanche. Afterward, simply connect your wallet to the platform, and you can start participating through accounts or pools.
Before diving into the potentially high profits associated with the pools, it's important to understand Genesis Accounts. These accounts function as membership accounts, where you fund different membership tiers, currently set at $250, $500, and $1000 USDC.
Genesis Accounts serve as yield-bearing memberships with a 28-day withdrawal window and the potential for a monthly return of up to 20%. These accounts require annual renewal and a $25 monthly membership fee. A 2.5% withdrawal fee is applicable for all withdrawals. The XETADATA dashboard provides members with access to all relevant information, including executing withdrawals, managing accounts, and viewing weekly and cumulative performance data for individual accounts and pools.
Conclusion
Xeta Genesis is emerging as the future of DeFi, thanks to its remarkable offerings and its ability to connect with traditional finance. It could truly reshape how we interact with global markets. We strongly encourage you to explore the platform and contemplate setting up an Xeta Genesis account.