Data equals money. That's because businesses rely on it to maximize their profits. After all, if a company isn't collecting information about its market, then how can it expect to be competitive? But dealing with data isn't as simple as crunching a few numbers. It takes a skilled professional who knows how to handle reams of information and capably organize it for analysis.
With that in mind, it should come as no surprise that these skilled professionals — known as data scientists — are in high demand. But, shockingly, you don't necessarily need a university degree in order to work in this field. You can get by with solid skills, a good work ethic, and a certification or two.
That's why we've compiled a list of five web-based courses that'll help you to collect, sort, and understand data like a pro. The courses are flexible, beginner friendly, and they're economically priced so virtually anyone can afford them. And they'll prepare you to earn valuable certifications, which could make all the difference when you start looking for work.
Top 5 Courses in Data Science:
The Mastering Tableau Certification Bundle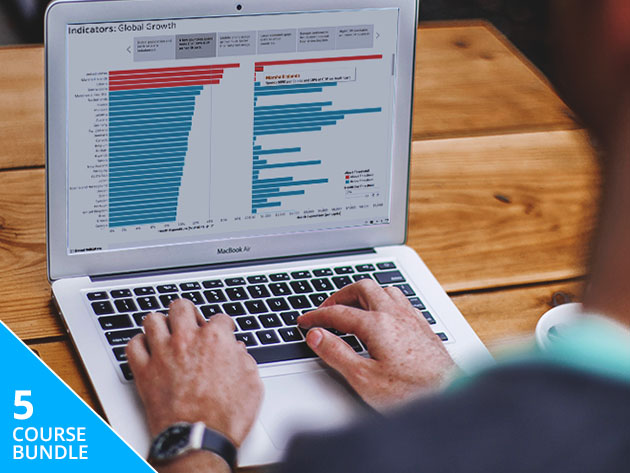 Tableau is a software platform that helps people understand data through visual representations. It is, in fact, the gold standard in self-service business intelligence tools. In other words, if you want to work in the lucrative data analysis field, knowing how to use it can make or break your career.
So dive in head-first with this economically priced package. It includes five courses that'll introduce you to the software and prepare you to use its many features. And, since it's delivered online, you can learn it at your convenience plus take as long as you want to complete it. Since you can enroll today for just $25, now may be the perfect time.
Big Data and Analytics Bundle
Understanding data is hard. But it becomes less difficult the more you know how to deal with it. And that's what the Big Data and Analytics Bundle was designed to accomplish. It teaches students how to use a variety of tools — like frameworks, algorithms, and software — to collect and organize data to make the analysis process far easier.
This package, which carries a value of $723, is perfect for beginners. It offers access to nine courses that'll show you how to use cutting-edge technologies like Hadoop and MapReduce, which are key resources in the data analysis field. And, since you can purchase the package for just $45, practically anyone can afford it.
Google Analytics Certification: Get Certified In 2 Days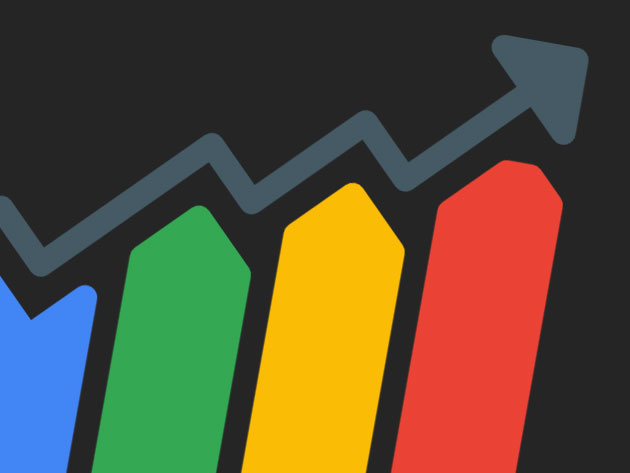 You've likely heard of Google Analytics. It's a utility that lets you find out what kind of people are visiting your website. It'll tell you in what part of the world they live, what kind of devices they use, and how long they remained on a particular page, and more. And that information can help you increase your audience — but only if you know how to use it properly.
Which is why the Google Analytics Certification course is a must-have for every website owner. In as little as two days, you can become an analytics expert. That's because this beginner-friendly course spells it all out in language that's easy to understand. Just log in, train at your convenience, and you're done. And, when you can enroll for just $13.99, how can you go wrong?
The 2019 Microsoft Excel Bootcamp Bundle

Spreadsheets play a key role in data analysis. They let us see where we've been, what we're doing now, and where we'll be in the future. And most corporations and governments rely on Microsoft Excel to be their spreadsheet software of choice. In fact, no other software title comes even close to offering what Excel does, which is why it's so important to know how to use it.
This package, valued at $1,725, offers 78 hours worth of cutting-edge training that can turn anyone into an expert. Students will learn spreadsheet fundamentals, become proficient with Excel's features, and discover how to apply skills in the business world. And, since you can enroll for the discounted price of just $39, now is the ideal time.
The Ultimate AWS Data Master Class Bundle
The cloud is an increasingly important component in data storage. That's because businesses require an astounding amount of space to house all their data. Cloud based storage, such as the popular Amazon Web Services platform, is efficient, reliable and way more affordable than traditional options.
And now virtually anyone can learn all about AWS with this convenient master class bundle. It offers lifetime access to nine courses that'll explain, using plain language, how to use it to store, sort, and analyze data. It's beginner friendly, flexible, and priced at just $39 so virtually anyone can afford it.
The bottom line is that data scientists are in huge demand and likely will be into the foreseeable future. If you want to train for a lucrative career that has staying power, then these five online courses may be your best opportunity.
Prices are subject to change.
The post includes affiliate links