This list of courses comes from edX, an online platform that offers high-quality courses from top universities around the world. Best of all? Many of these courses are free to take, and offer certification for a fee.
The world of informatics is all about diversification of skills. Becoming more knowledgeable about your own discipline or field may be important, and the more you know, the more you can expand your professional horizon.
Big data professionals are in high demand in 2020, especially since it's much harder to find a competent one than you may think. According to Cisco, 40% of companies have issues finding a big data expert to work with them. Whether you're a novice or an expert, taking a good big data course can help you boost (or kick-start) your career these days.
---
---
MicroMasters® Program in Big Data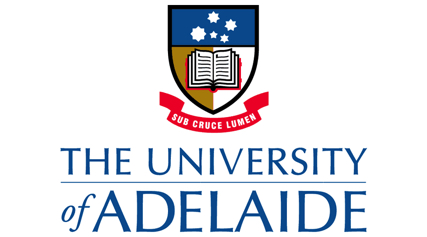 Businesses are operating in new ways due to the evolution of big data. Led by a new scale of data collection that offers immense levels of data, companies are now able to analyse and collect data insights to make smarter decisions.
Did you know data scientists and business analysts are still in high-demand? Businesses are always looking to use data to enhance all areas of their business operations.
In this Big Data MicroMasters program, you'll learn:
Decision-making tools and analytical methods to use data for better collecting and organizing data at scale
You'll improve your understanding of how data analysis can better implement changes within organizations.
Develop high-demand skills in both computational and technical senses across a range of industries.
Develop critical skills in programming for data science, computational thinking, algorithm design, big data fundamentals, and data-driven analysis, with plenty of opportunities to apply and explore your new learnings through a range of case studies.
---
Big Data Fundamentals
Can you see the image of the beautiful, pensive woman who smiles, camped out on the top of this course? She's certainly thinking about how much a big data course may change her career. I know that for a fact. On a serious note, the first step to learning about this field is to start from the fundamental techniques used to analyze enormous data sets, such as stream processing and data mining.
This course will teach you how to use the most basic tools of the trade of any big data specialist, such as MapReduce, and how to design your own PageRank algorithms.
As a bonus, this course includes an interesting overview of the evolution of web searches and online advertising after the advent of the age of big data.
---
IoT Programming and Big Data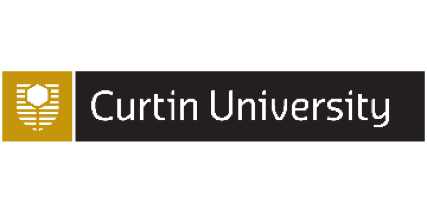 The internet of things is changing our world, and it's a key component of the upcoming Web 3.0 revolution. IoT devices are already an irreplaceable part of our everyday lives, and it comes as no surprise that the amount of data they produce is simply massive.
IoT technology is disruptive on its own, but when it is integrated with big data analytics, it unveils a world of possibilities for business intelligence. From increasing the wallet share of customers to reducing operational costs, the potential is just immense. Big data applied to IoT means understanding what machines are saying when they are talking, and breaking all barriers between humans and computers. If you want to know more about the complexities of scouring through the log files produced by IoT devices, managed data in an IoT network and a lot more, take a look at this course.
---
Processing Big Data with Azure Data Lake Analytics

Data lakes are places where large quantities of structured and unstructured data is collected in their native formats. A solution preferred by some of the giants of technology (such as Facebook and Google), a data lake provides great benefits over typical data warehouses such as schema on read, unlimited space, and no restrictions on file size. Azure Data Lake is an integrated analytics service provided to companies by Microsoft, and it thus represents a modern standard of quality.
Mastering Azure Data Lake Analytics simplifies the management of big data processing by harnessing the full power of the Azure cloud. This course will teach you how to analyze both structured and unstructured data of any size by using the new U-SQL processing language. On top of all that, this course is also part of the Microsoft Professional Program Certificate in Big Data, so you can add a useful badge to your resume.
---
Computational Thinking and Big Data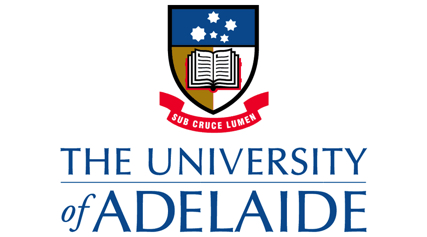 Try to imagine this scenario. You run a factory, but all your employees are foreigners who do not speak your language. Now try to imagine that you need them to perform a very complex task that requires them to understand a set of very complicated instructions.
Sounds like a mess, doesn't it? Well, that's what happens every time a human tries to use a computer to perform a delicate operation without knowing its language. Computational thinking is a technique used to formulate problems and express solutions using a language that computers may understand.
The Computational Thinking and Big Data course will teach you how to use this amazingly useful skill in data science by learning core concepts such as abstraction, algorithmic thinking and decomposition. It's like taking a course to learn the language of your foreign employees rather than forcing them all to speak yours!
---
Conclusion
Increasing your knowledge of the big data landscape will help you make better business decisions and gain a competitive edge to stand out from the crowd. If you want to break into the world of big data analysis, these courses will guide you along the road.