The best AI summarizer will make it simple to extract key insights from lengthy content. There's more content out there than ever, and it's impossible to digest it all. Equally, tools that can summarize your own writing to provide a précis are invaluable. There are now many different AI summarization tools on the market – but not all of them deliver on their promises.
To find the best AI summarizers, we've tested and compared a wide range of products and identified the top 10 AI summarizers for 2023. Our analysis focuses on their ability to effectively condense text while capturing essential concepts. Below, we present reviews of each AI summarizer, exploring their unique features, interfaces, pricing, and overall performance.
The 10 Best Summary Generators Ranked
Here are the 10 best summary generators, ranked based on our testing and evaluation:
How Does An AI Summarizer Work?
AI summarizers employ sophisticated
natural language processing (NLP)
techniques to process text inputs. This uses advanced algorithms, including text analysis, semantic understanding, and pattern recognition, to build context.
These systems can identify critical concepts, pertinent phrases, and important information in a body of text. When you provide an AI summarizer with a block of text, it can condense the content while maintaining its meaning, delivering a concise, coherent summary that captures the essence of the source material.
The summary process begins with the AI system breaking down the text into smaller units and analyzing their semantic relationships, contextual significance, and overall importance within the document. Through this analysis, the system can distinguish key information from supporting details and background context.
It then applies sophisticated language generation techniques to produce a summary that represents the primary message of the original text. This approach enables AI summarizers to handle various types of content and generate summaries that are accurate and contextually relevant.
AI summarizers often incorporate deep learning models and neural networks, which allow them to continuously improve their summarization capabilities through exposure to vast amounts of data.
By training on a diverse range of texts, these systems automatically refine their ability to discern the most relevant information, thus enhancing the accuracy of the summaries they generate.
Development in AI models such as ChatGPT has allowed AI summarizers to become increasingly proficient at delivering concise and informative summaries across a wide array of subjects.
These NLP techniques combined with deep learning models now allow AI summarizers to provide highly accurate summaries of complex and lengthy texts in a way that doesn't require extensive domain expertise.
Why Use An AI Summary Writer?
There are several reasons you might use an AI summary tool. Reading through technical or domain-specific text is now a core part of many disciplines, and using an AI summary writer allows you to get a quick understanding of any text while lowering the barrier for non-experts. Let's take a look at a few reasons in more depth:
Efficiency: AI summary writers can condense lengthy texts, saving you time if you need a swift grasp of the main points without needing to delve into the entire document – so you can concentrate on other tasks.
Information retrieval: They facilitate the extraction of key concepts, enabling you to swiftly grasp the main themes and essential details of books, research papers, and other lengthy materials.
Comprehensive insights: AI summaries can offer detailed coverage of complex topics, aiding you in understanding technical subjects and aiding in better decision-making.
Study aids: They can serve as effective study aids by providing concise overviews of texts such as research articles and academic papers, assisting you in grasping critical concepts and central arguments.
The Best Summarizing AI Tools Compared
We've put together a short table comparing each of the best AI summarizers we've identified. Take a look below:
Name
Starting Price
Free Version
Compatibility
Top 3 Features
Jasper
$39/month
7-day trial
Web Form, Chrome Extension, API Integration
– Parses foreign languages
– Intelligent chatbot interface


– Specify any part of text to summarize

Quillbot
$19.95/month
Limited free version
Web Form, Chrome Extension, Word Plug-in, MacOS
– User-friendly summarizer
– Real-time summary length change


– Quillbot toolchain integration

Shortly AI
$79/month
4 free uses per day
Web Form
– Command line interface for summaries
– "Write for me" assisted writing bot


– Covers fiction and non-fiction

Scalenut
$19/month
One summary per day
Web Form, Chrome Extension, Google Docs Integration, WordPress Integration
– Generates multiple variations
– Highly integrated with SEO tools


– Variable output lengths

Hypotenuse AI
$12/month
7-day trial
Web Form, Shopify, API, WordPress
– Multiple types of text upload
– URL parser for summaries


– Generate multiple drafts at once

Simplified
$12/month
Free plan
Web Form, iOS, Android, Chrome, Shopify, WordPress
– Handles long-form text
– Upload various file formats


– Summary size slider

ClosersCopy
$49.99/month
N/A
Web Form, API
– Custom AI models
– Supports 100+ languages


– Intuitive interface

Anyword AI
$39/month
7-day trial
Webform, API
– Multi-language support
– Several different types of summary


– Unique generated text

ContentBot
$19/month
N/A
Web Form, Zapier, Google Docs, Medium
– Support for 100+ languages
– Integrated with AI writer


– Generates several briefs at once

Frase
$14.99/month
3 summaries per day
Web Form, Google Docs, WordPress
– Customizable summary formats
– Summaries optimized for search


– Proprietary AI model
What We Found When Testing the Top AI Summarizers
We've evaluated the natural language processing capabilities of a number of AI tools to bring you a list of the best AI summarizers, along with details on summarization accuracy and the ability to capture key concepts effectively. Below are our detailed findings from testing the top AI summarizers available today.
1. Jasper — Our Overall Top Choice for Best AI Summarizer
Our pick for the best AI summarizer is Jasper. It's an AI suite that offers a wide variety of NLP-powered text generation tools, as well as generative tools for art and sound.
As the firm is a leader in AI text tools, it's no surprise that Jasper has expanded its repertoire to include a text summarizer.
Jasper's Text Summarizer feature enhances the way you interact with text inside the AI writer tool. It enables you to effortlessly extract essential insights from large text pieces.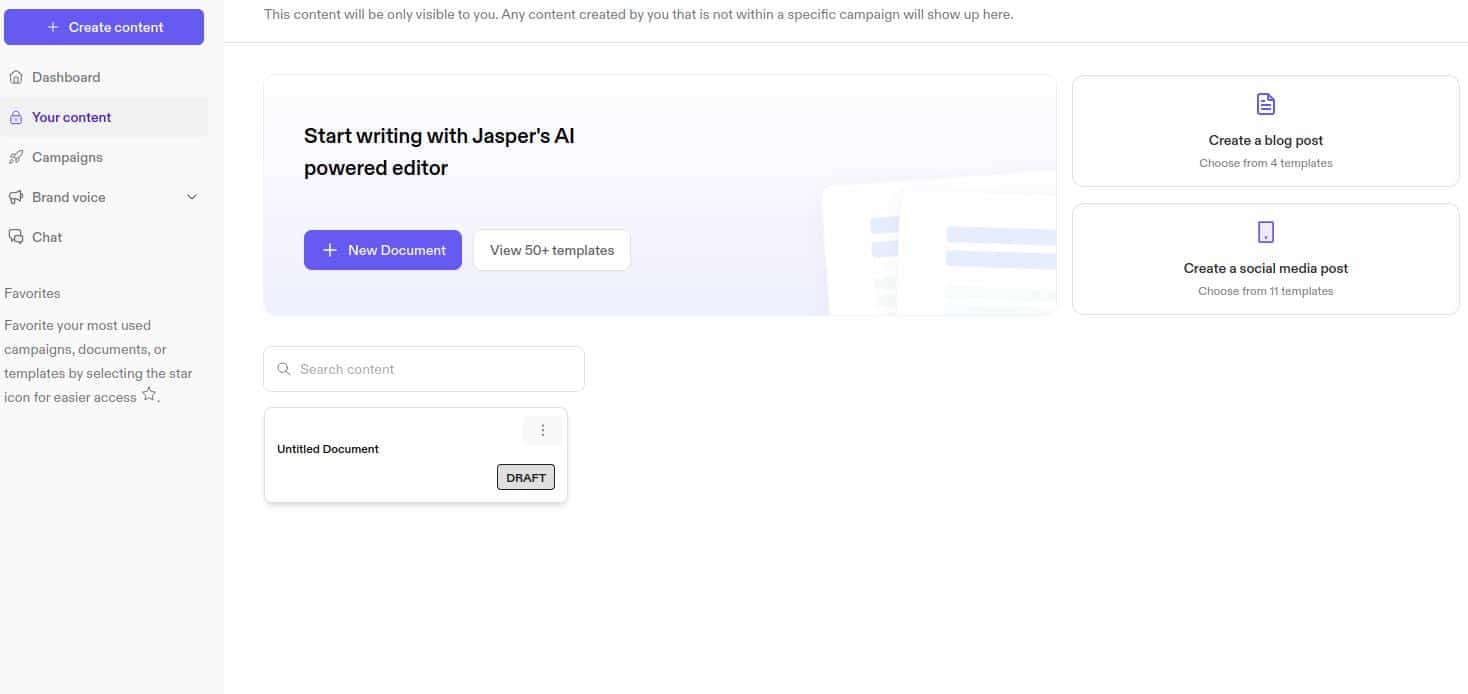 Starting Price
Free Version
Compatibility
Top 3 Features
$39/month
7-day trial
Web Form, Chrome Extension, API Integration
– Parses foreign languages
– Intelligent chatbot interface


– Specify any part of text to summarize
To use Jasper's Text Summarizer, all you have to do is enter the text you want to analyze into the AI writer interface, and you can generate a comprehensive summary with just a few clicks.
Jasper has a chatbot that uses NLP to interpret your editing commands, so you just need to ask the Jasper chatbot, "Can you summarize this for me?" You can request Jasper summarizes your content in a variety of styles, as well as in over 25 different languages – giving you access to a huge range of international material.
We tried it out for ourselves and found that Jasper AI's summarization tools are extremely effective for both AI-generated content and original texts.
It took seconds to generate high-quality summaries which accurately reflected our input text. You can also pick how much of the text is summarized by highlighting portions of the material, as well as directing Jasper's AI to provide a short or long-form summary.
Pricing
Jasper is one of the more expensive AI summary tools out there, but it's much more than just an AI that summarizes articles.
It's a full solution for content creation from start to finish and streamlines document production. If you need a tool that integrates a summarizer bot with a full-content solution, Jasper is a great choice.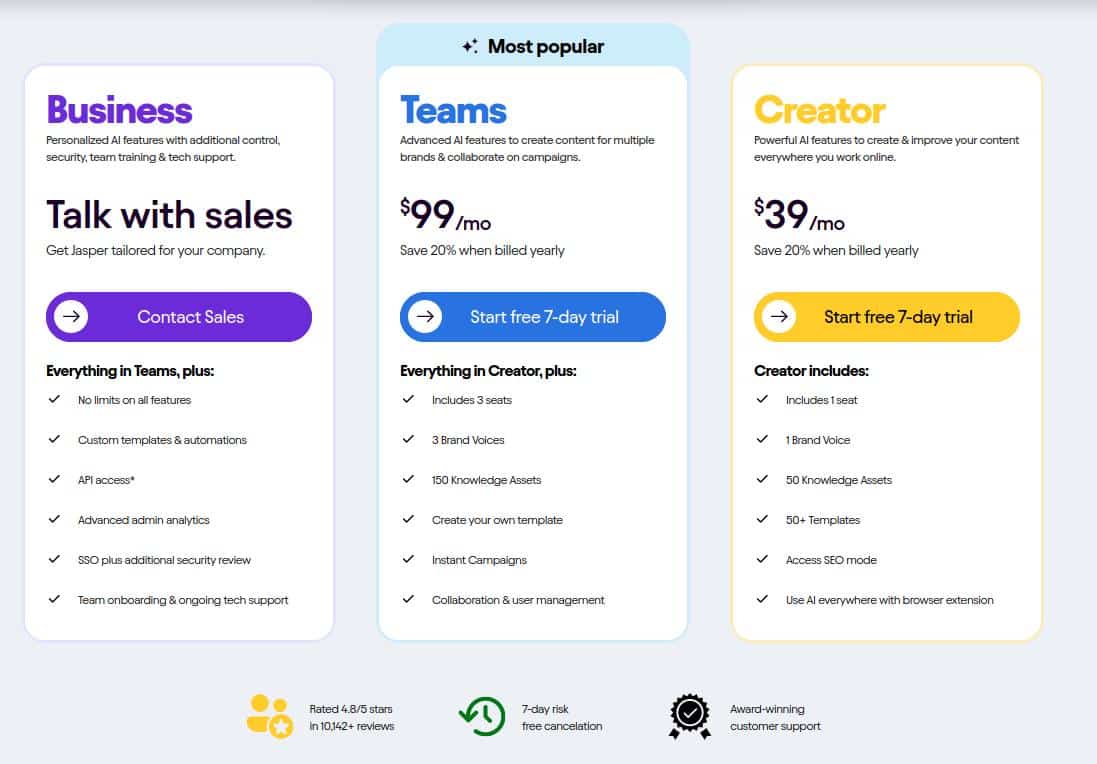 Pros
Uses a chatbot to interpret writing commands
Highly accurate summary outputs
Native Grammarly integration
Huge range of AI text-generation tools
Cons
Plagiarism tool costs extra
2. Quillbot — Effectively Summarize in Paragraphs or Get Key Points
Quillbot is a powerful AI-assisted writing tool that offers a range of functions, like Jasper AI, including paraphrasing, grammar checking, and plagiarism detection. It assists in managing, composing, and editing texts, making it a go-to option for any writing project.
We've tried out the summary tool in Quillbot and can say it's an effective way to rewrite text without losing context or tone.
You can generate paragraphs that sum up the core points of the text or use Quillbot's NLP analysis to pull out the most important sentences. There's also an option to upload your own text in a Word document if you have a file to summarize.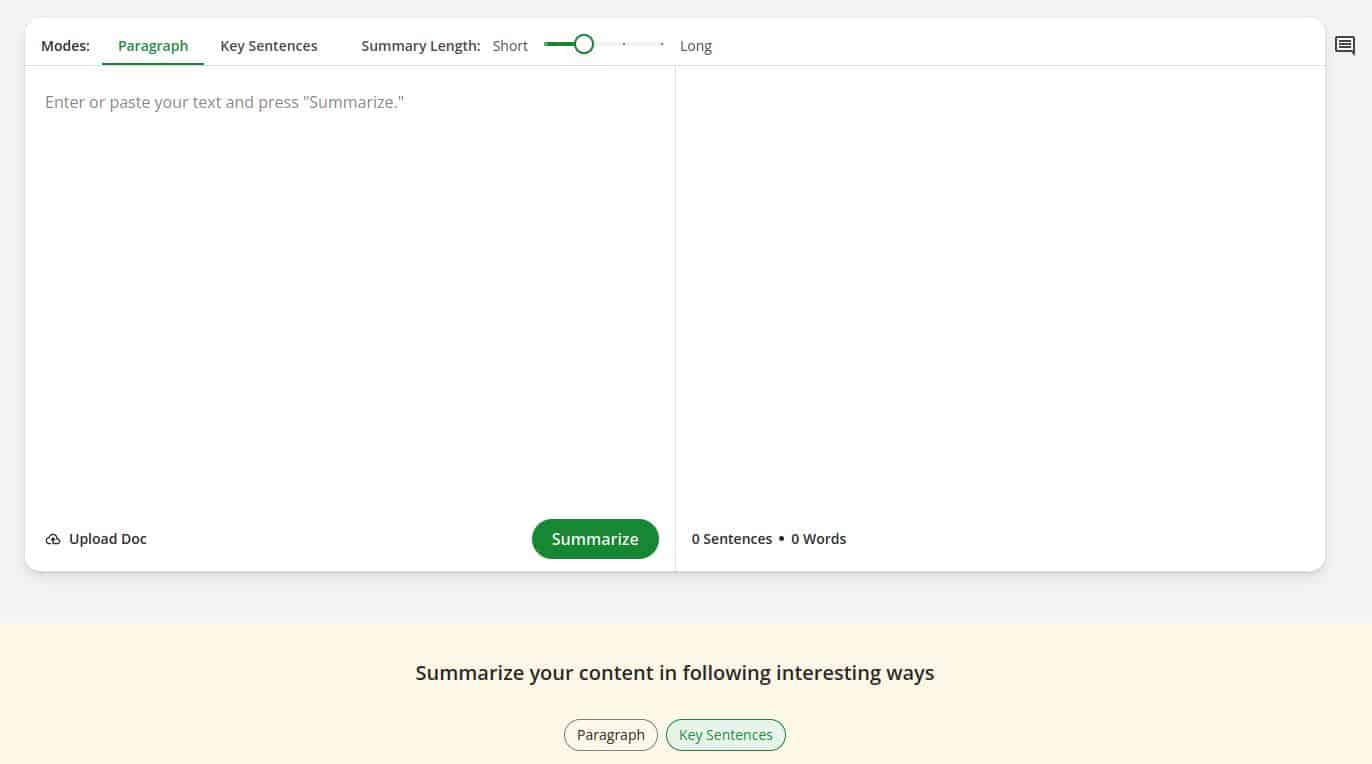 Starting Price
Free Version
Compatibility
Top 3 Features
$19.95/month
Limited free version
Web Form, Chrome Extension, Word Plug-in, MacOS
– User-friendly summarizer
– Real-time summary length change


– Quillbot toolchain integration
Changing the length of your output is as simple as moving a slider. You even get to see how your summary changes in real-time so you can find the perfect breakdown of your text.
Once you're happy with your text, you can check out the stats readout to see how many words, sentences, and characters you've reduced your text by in the process.
In the paid version, the summary tool is integrated with the rest of the QuillBot toolchain, so you can immediately generate a paraphrased version of your summary for further use.
QuillBot also conveniently integrates with various writing tools like Chrome and Microsoft Word, eliminating the need for switching programs during the writing process.
Pricing
With multiple pricing plans, as well as a limited free version, Quillbot is a great, cheaper choice for AI summarization. You should be aware that the paid version only gives you 6,000 words for summaries each month.
You may be able to negotiate a higher limit if you purchase a higher-tier plan, but these are geared toward enterprise users.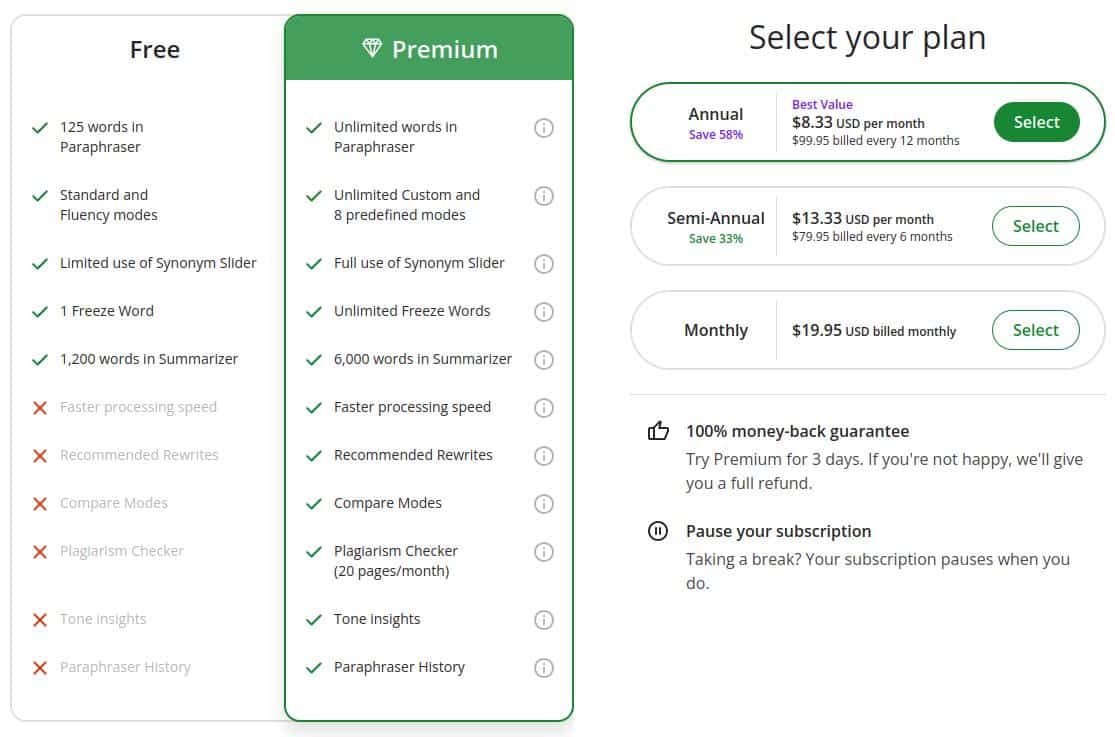 Pros
Summarizer tool comes with multiple output styles
Statistics readout tool tells you how much the text has been reduced
Changes to your summary happen in real time
Lots of additional writing tools
Cons
Could have more output types
3. Shortly AI — A Creative Writer's Dream Summary Tool
Shortly AI uses AI technology to provide a writing suite that's designed to assist writers in overcoming creative obstacles. It's intended primarily for turbo-charging the creative writing process, so while it's not the ideal solution for building fact-based content, it's ideal for summarizing existing text.
It uses a unique interface that throws away much of the prompt-based process of other AI writing tools in favor of AI-powered workflow commands, which are baked into the writing interface.
Starting Price
Free Version
Compatibility
Top 3 Features
$79/month
4 free uses per day
Web Form
– Command line interface for summaries
– "Write for me" assisted writing bot


– Covers fiction and non-fiction
By using the "Shorten" command in the AI text editor, you can reduce your text to a more concise version. Shortly AI works with small fragments of text, so it's not ideal for summarizing longer articles into core points.
Instead, Shortly AI is intended for summarizing as you go, so the text you write retains a friendly and easy-to-understand quality as you write.
We tried Shortly AI to generate some short stories and factual content to try out Shortly AI's workflow commands. They massively speed up the editing process, providing a convenient way to rapidly refine text from both a content and grammar perspective.
If you're used to working with a command prompt, you'll feel at home with Shortly AI. The corrections Shortly AI provides almost always improved our content, although we found our copy required another application of the command to get text meeting our standards on some occasions.
Shortly AI's a great tool, but unlike some of the other summarization tools we've outlined in our list, it only supports English. If you're looking for English-language inline content editing with a quick turnaround time, it's hard to beat Shortly.
It's also important to note that Shortly AI's prompt interpreter isn't as multi-functional as some of the other AI chatbot tools we've seen.
Pricing
Shortly is the most expensive tool on our list, but it does something that no other AI tool does. Shortly's "Write for me" feature allows you to carry out collaborative writing with an AI instead of generating a fully formed text output. It's up to you to decide if it's worth the price.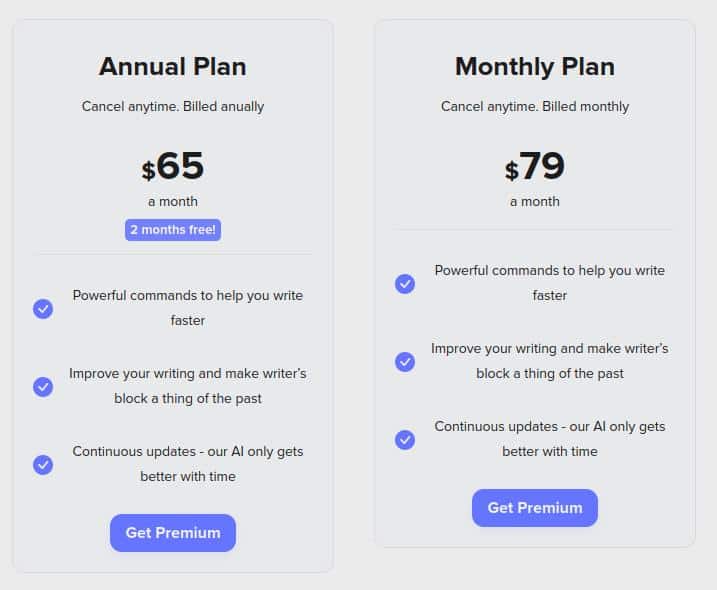 Pros
Fantastic for summaries of small excerpts
User interface is unique
Great for writing fiction text
Capable fiction writing generator
Cons
Not good for long-form summaries
4. Scalenut — Powerful Summary and SEO Tools
Scalenut provides a comprehensive SEO suite for keyword research and the generation of high-quality SEO long-form content. The summary tool is one of 50+ different templates, which are geared to specific functions. You add the text you want to summarize, and Scalenut instantly spits out several summaries you can pick from.
There are a few options available in the Scalenut summary tool, mainly related to text length and number of outputs. We found the ability to build several different summaries rapidly quite useful when trying to find the right terminology for our summary.
While it's not quite as customizable as some other summarization tools we've used, it can be useful when you use it as a basis for a summary you're going to rewrite yourself.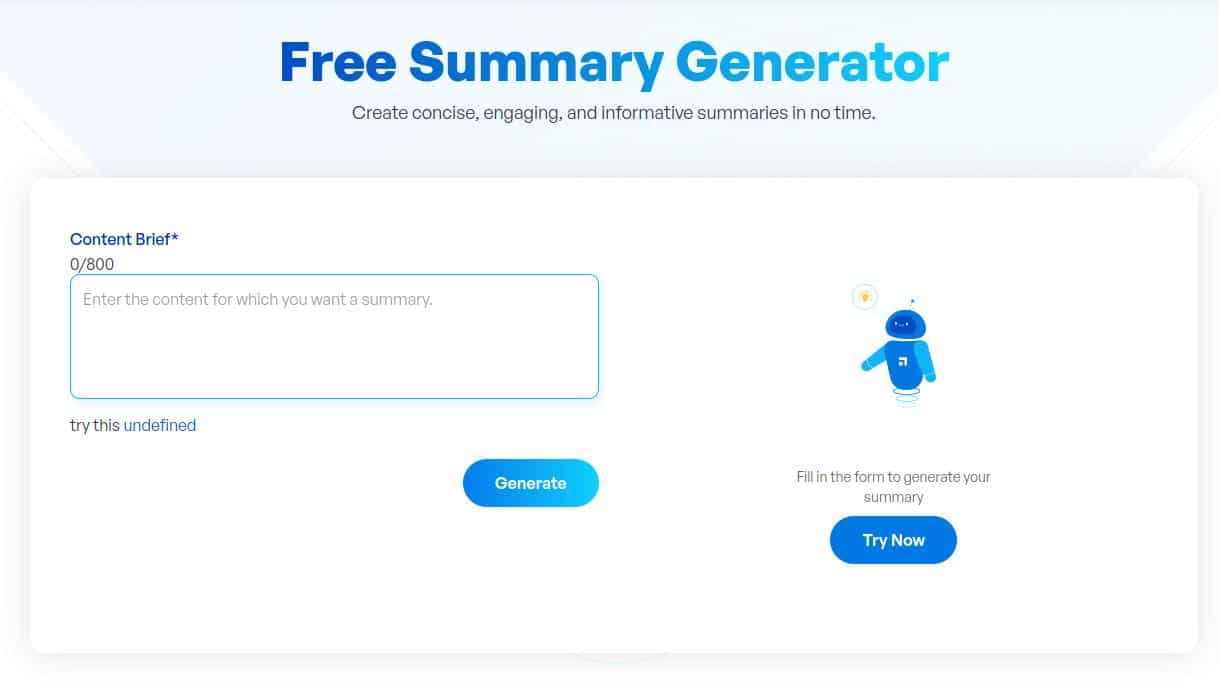 Starting Price
Free Version
Compatibility
Top 3 Features
$19/month
One summary per day
Web Form, Chrome Extension, Google Docs Integration, WordPress Integration
– Generates multiple variations
– Highly integrated with SEO tools


– Variable output lengths
There's also plenty of functionality beyond Scalenut's summarize tool. Scalenut's AI Copywriter Templates deliver tailored and specific content generation capabilities, allowing you to produce various content types with precision and efficiency.
Many AI tools have transitioned to a single chat-based interface, but Scalenut offers specialized generation capabilities with its templates. This may be a plus or a minus, depending on how you prefer to interface with your content generation tools.
The Keyword Planner feature aids you in building SEO around your chosen topic by creating strategic keyword clusters. These form a holistic topical map centered around your chosen seed keyword, which allows you to focus on the keywords most aligned with the themes you want to write about.
By incorporating these keywords into your content, you can more effectively build authoritative content that connects with your target audience.
Pricing
Scalenut is fairly cheap for what it is – a diverse SEO generation tool with AI-led tools. You're unlikely to hit the 100,000 AI word generation limit on the essential plan, but you only get five generated articles per month. Moving up to the Growth plan unlocks most of Scalenut's features and removes the AI word cap.

Pros
Summary tool outputs multiple drafts
Integrates with a whole SEO tool suite
Dedicated summary generation tool for granular control
Keyword planner assists in building content from summaries
Cons
Summary tool is a standalone template
5. Hypotenuse AI — Great Summarizing Tool for Ecommerce
Hypotenuse AI brings innovative AI-powered writing assistance to the world of ecommerce and social media. By combining a user-friendly GUI with in-depth import options, Hypotenuse presents itself as one of the best tools out there for enterprise-level summary needs.
When you generate a summary with Hypotenuse, you can choose between pulling content from a URL, an uploaded file, or up to 200,000 characters. We gave the URL feature a spin to see how Hypotenuse would react to HTML content and were pleasantly surprised by the results.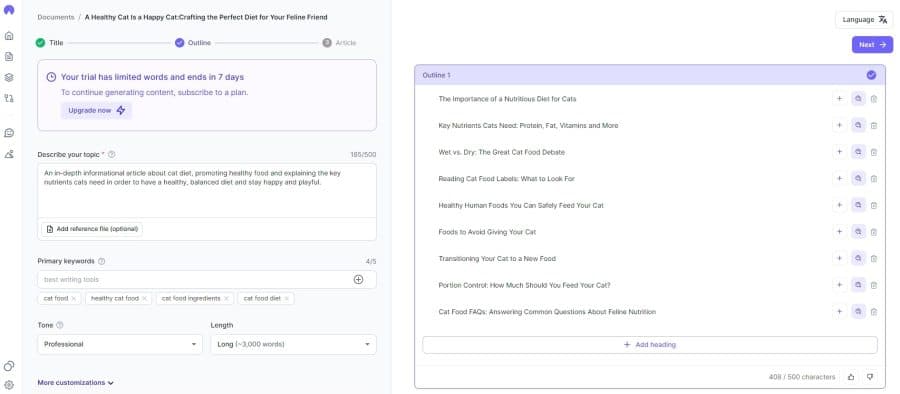 Starting Price
Free Version
Compatibility
Top 3 Features
$12/month
7-day trial
Web Form, Shopify, API, WordPress
– Multiple types of text upload
– URL parser for summaries


– Generate multiple drafts at once
Hypotenuse works very well in this case, and it was able to consistently identify the content of several different types of websites and present both information about the page itself and the content of the page.
Hypotenuse AI's core features go far beyond just summaries, as it's able to build everything from product catalog import and AI-powered text generation to image creation and SEO optimization.
We were consistently impressed with Hypotenuse AI's ability to understand context for a variety of different content types. Hypotenuse is a truly global tool, as we were able to generate content in multiple languages. This definitely adds to its appeal for businesses with global audiences.
We found that the user experience with Hypotenuse AI was pretty seamless, as we were able to switch from tool to tool without losing context on the site. Not only are the in-house tools well integrated, but Hypotenuse AI also works well with external third-party tools such as WordPress and Shopify.
Pricing
Hypotenuse is very cheap if you pick the individual plan, but it can be a little unclear on how many words you'll get.
The individual plan gives you 25,000 to 70,000 words, but it depends on how you scale your plan when you buy in. You should check with their sales team to confirm exactly how much you'll have to pay to meet your summary needs.

Pros
Huge word count for summary text
Multiple options for summary text upload
Integrates with multiple SEO tools
Multi-language support
Cons
Only focused on generating ecommerce and marketing content
6. Simplified — Long Form Text Summarizer for Articles
Simplified's summarizer AI is a powerful tool for condensing lengthy articles, papers, and documents. It's an efficient way to extract essential information without compromising on accuracy.
We've put several different types of text through this tool and found that it consistently preserves the context of the underlying text while managing to efficiently extract the most important points. If you're trying to save time by quickly digesting a large piece of text, Simplified's summarize generator is an invaluable resource.

Starting Price
Free Version
Compatibility
Top 3 Features
$12/month
Free plan
Web Form, iOS, Android, Chrome, Shopify, WordPress
– Handles long-form text
– Upload various file formats


– Summary size slider
Simplified has the ability to handle various document formats, including PDF, DOC, and TXT files. This makes it particularly useful as an AI book summarizer, as it's often necessary to deal with several different formats when building an online bibliography.
Large sections of text are no problem for Simplified, as the tool can process documents of any length. No matter the document size, Simplified will provide concise and accurate summaries of your target text.
Simplified works nearly instantly using advanced natural language processing techniques to deliver precise and reliable summaries in real-time. We found that medium-sized articles took just a few seconds, whereas longer pieces of text generated faster than we could read the summary.
You can customize the level of summarization to suit your specific needs, whether you require a total breakdown of the text or a brief summary.
Pricing
Simplified AI offers a free-forever plan to allow you to explore the basic functionality of the text summarizer. Upgrading to AI Writer Pro is pretty cheap compared to most of the options on this list. You can easily downgrade your plan or pause your plan after an upgrade, too.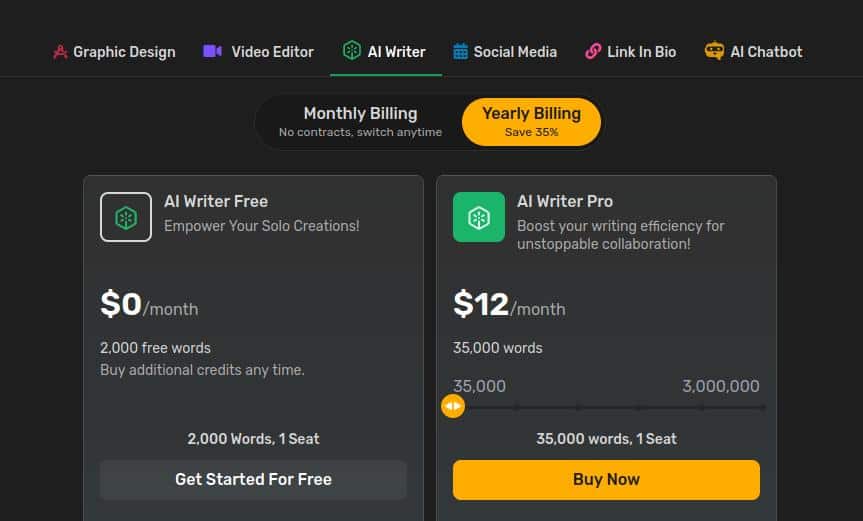 Pros
Works well with long-form content
Supports a wide range of content uploads
Range of summary lengths
Precise and reliable summaries
Cons
Somewhat simple interface
7. ClosersCopy — Smart Tool for Creating Marketing Summaries
ClosersCopy is a copywriting AI that summarizes text as part of a full suite of writing tools designed to facilitate quick and effective creation. ClosersCopy is perfect for generating sales copies, blog posts, short stories, product descriptions, and a wide variety of other content types.
In addition to the generative AI writer, it's equipped with a library of templates, including sales letters, business websites, advertisements, email marketing, and social media.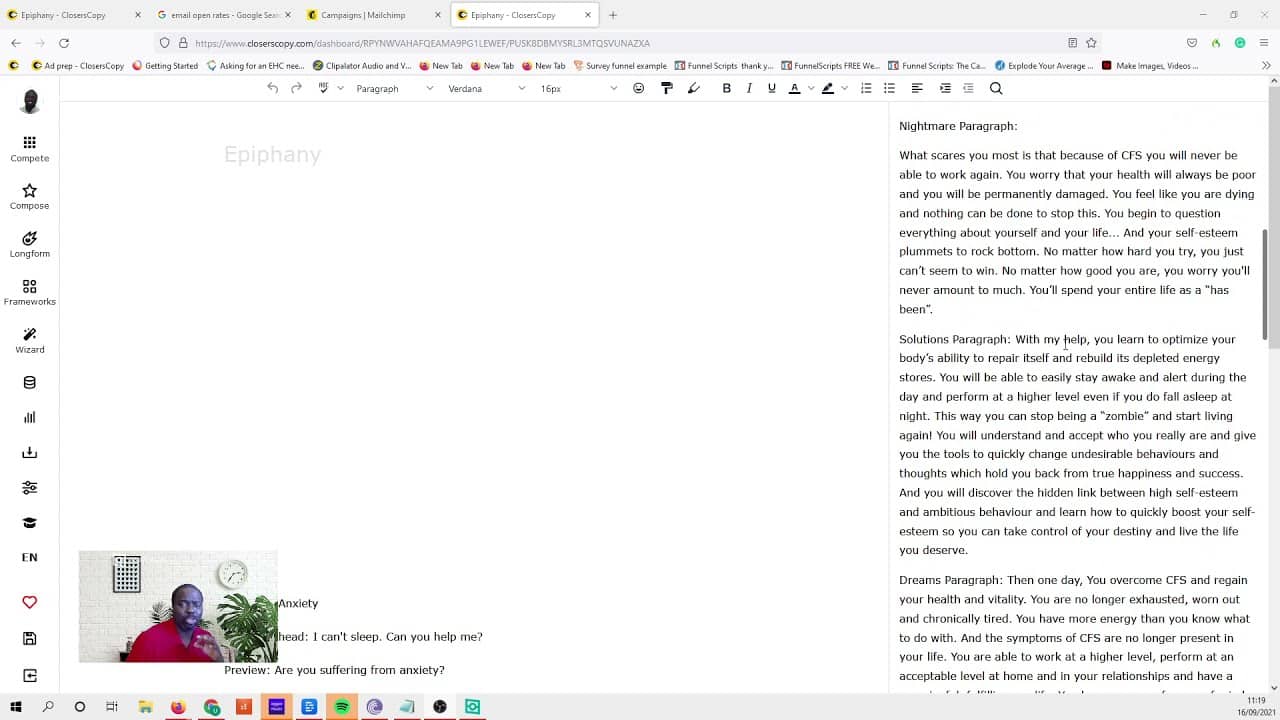 Starting Price
Free Version
Compatibility
Top 3 Features
$49.99/month
N/A
Web Form, API
– Custom AI models
– Supports 100+ languages


– Intuitive interface
ClosersCopy uses three unique AI generation models – SalesAI, BlogAI, and StoryAI. These are all models trained for a specific purpose instead of a generalized conversation model like ChatGPT. ClosersCopy also supports over 100 languages in each model, making it a truly global summary solution.
The user interface of ClosersCopy is reasonably intuitive, although some functionality may take time to navigate. The software supports plain-text markdown, keyboard shortcuts, and fluent framework extensions for ease of use. Summary tools are provided by right-clicking inside the AI writer.
ClosersCopy is aimed at providing a cost-effective solution for individuals and businesses seeking professional-level copy without the expense of hiring a copywriter. While the content we've seen from ClosersCopy is of very high quality, it still requires a human touch to bring the text to life.
Pricing
ClosersCopy is fairly expensive compared to the other best summarizer tools on our list, but you're paying for a truly multilingual AI tool. ClosersCopy previously had a lifetime deal, but this no longer seems to be available.
The Power plan comes with 300 AI runs, but upgrading to the Superpower plan takes off almost all of the usage limits for AI. All plans come with access to the multitude of languages available from ClosersCopy.

Pros
Uses several different in-house AI models
Great for marketing copy
Lots of languages supported
Summarizer tool built into AI writer
Cons
AI writer still requires editing for perfect copy
8. Anyword AI — Dynamic Tool to Choose Your Own Summary Output
Anyword AI offers a Text Summarizer tool that enables you to efficiently condense lengthy pieces of content into concise snippets. What sets Anyword apart is the various summary formats that the tool provides, including paragraph, TL;DR, and keywords.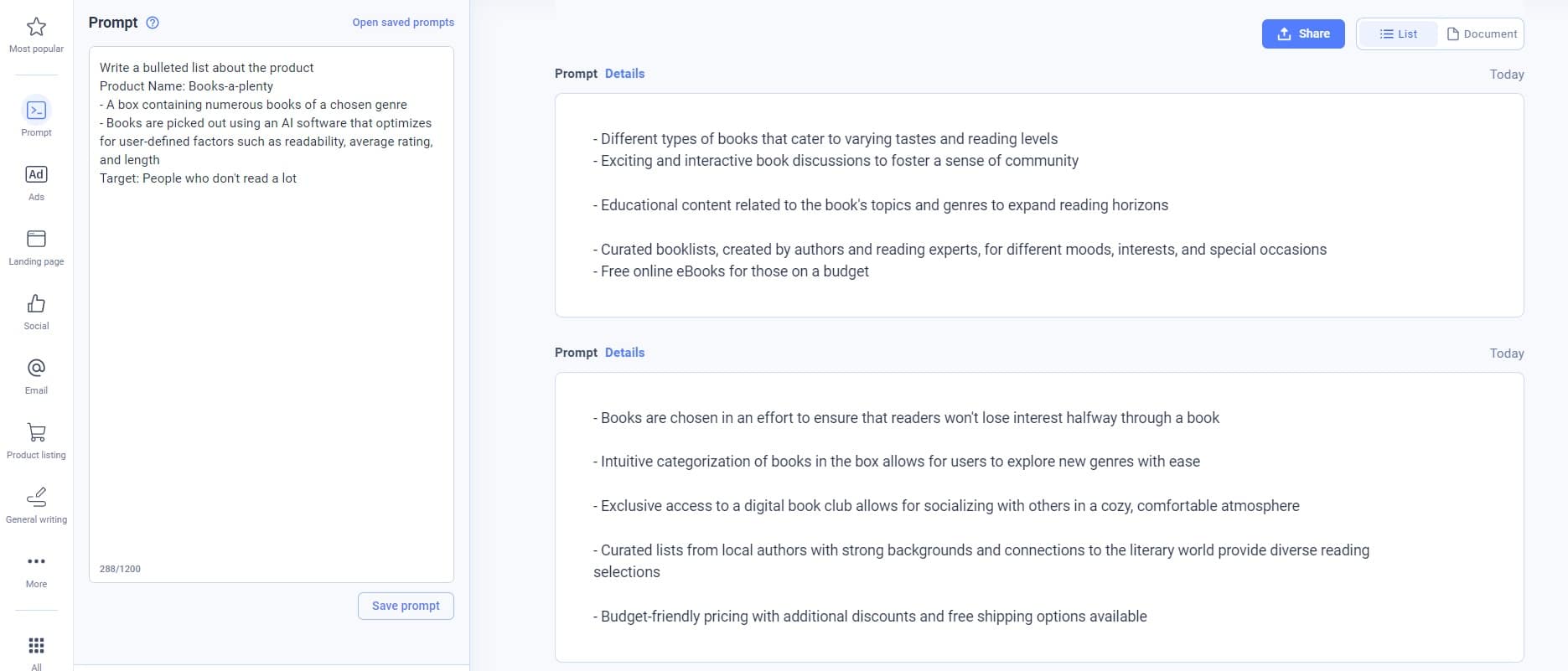 Starting Price
Free Version
Compatibility
Top 3 Features
$39/month
7-day trial
Webform, API
– Multi-language support
– Several different types of summary


– Unique generated text
This allows you to choose the style that best suits your needs while generating summaries. You can leverage the AI summarization capabilities to generate multiple summary variations for any given text input.
The tool guarantees that each generated copy variation is 100% unique, avoiding the possibility of duplicates when creating summaries from text.
With support for multiple languages, including English, Spanish, French, Italian, German, and more, Anyword's Text Summarizer offers a convenient solution for effectively condensing a diverse range of content types.
Pricing
The Starter plan is relatively expensive compared to the rest of our list, but it's not the most expensive. If you're worried about committing to the plan, the Anyword Text Summarizer is accessible via a seven-day free trial, giving you a risk-free opportunity to explore its features.

Pros
Support for several different languages
Multiple types of summarization available
Seven-day free trial to test out summarization tool
9. ContentBot — Robust Paraphrasing Tool to Generate Summaries
ContentBot is an AI-driven paraphrasing tool that simplifies the process of rewriting content and can be used to generate summaries for text.
With an emphasis on speed, effectiveness, and quality, ContentBot enables you to quickly paraphrase articles and text. The tool employs the power of AI, including the GPT-3 model by OpenAI, to ensure that the paraphrased content remains unique and original.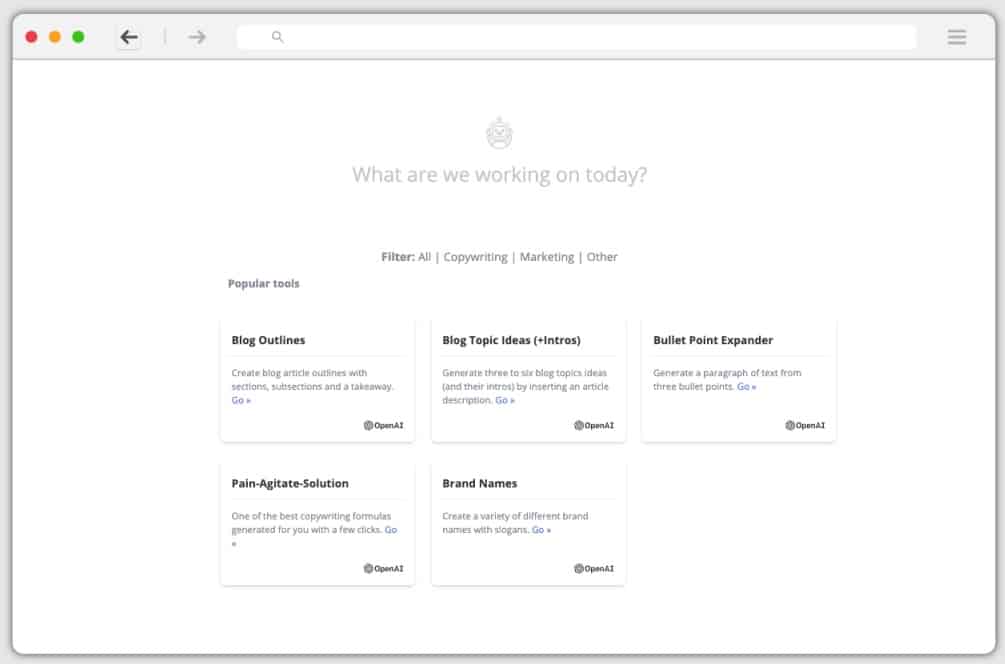 Starting Price
Free Version
Compatibility
Top 3 Features
$19/month
N/A
Web Form, Zapier, Google Docs, Medium
– Support for 100+ languages
– Integrated with AI writer


– Generates several briefs at once
You can input up to 2,000 words at a time, allowing ContentBot to rewrite each paragraph individually, with the option to regenerate the output if necessary.
There's a variability score built into the paraphrase tool, which provides you with a clear indication of how different the rewritten text is from the original, offering you a reliable measure of the content's uniqueness.
If you need further reassurance about your paraphrased content, ContentBot also includes an in-built plagiarism checker.
If you're looking to summarize shorter pieces of content or individual sentences, ContentBot offers a short-form AI rewriter with various writing styles to choose from, catering to different tones and languages.
With support for over 110 languages, the tool ensures flexibility and accessibility for users across different linguistic backgrounds.
Pricing
Paraphrasing is available on the Starter and Prepaid plans, so you're able to get going with Contentbot pretty cheaply.
Be warned, you won't get access to the plagiarism checker until you buy into the Premium plan, though, so if you're using the paraphrasing tool to summarize content on the Starter plan, there's a chance you'll fall foul of plagiarism checkers.

Pros
Powerful paraphrasing tool to summarize text
Support for over 100 languages
Multiple originality testing tools
Great variability score feature
Cons
Requires multiple runs to get ideal summaries
10. Frase — Creates Intelligent Summaries for SEO Content
Frase is the final tool on our list, but by no means the least. It's an innovative AI-powered tool that allows you to build intelligent templates that take keywords and text fragments and process them through search engine optimization to build content briefs.
Frase leverages AI, machine learning, and natural language processing to streamline content creation and research processes.
At its core, Frase operates on three fronts – identifying the most relevant topics for content creation, analyzing existing content for potential gaps, and automatically generating concise and informative summaries.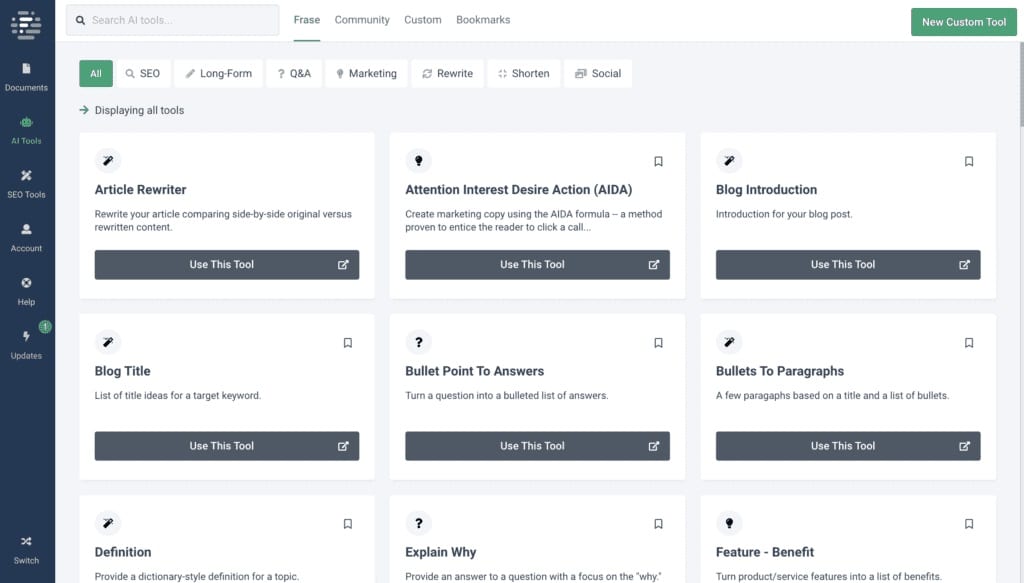 Starting Price
Free Version
Compatibility
Top 3 Features
$14.99
3 summaries per day
Web Form, Google Docs, WordPress
– Customizable summary formats
– Summaries optimized for search


– Proprietary AI model
With its ability to process and learn from extensive content, Frase provides you with a comprehensive understanding of your chosen topic. These summaries allow you to produce content that resonates with your audience.
Frase is highly versatility, catering to various content creation needs. Whether you're seeking to curate, optimize, or create content, Frase offers a user-friendly interface that simplifies the process.
The tool's content editor is equipped with a contextual research function, enabling seamless integration between content creation and insightful research.
Frase's content optimization functionality allows you to improve your content's search engine ranking, providing valuable insights into topics mentioned by competitors.
Frase blurs the line between summary, research, and content generation with the creation of SEO briefs from input text. This increases the efficiency of the research process by automatically generating detailed summaries and statistics from the top search results.
Not only do you learn more about the original text you summarize, but you also get access to additional content which contextualizes the text you're reading from.
Pricing
It's pretty cheap to get started with Frase, but if you're regularly using the summary function, you'll likely hit the relatively low use limit quite quickly. The Basic plan is reasonable, but any team that's regularly summarizing content will need to opt for the Team package.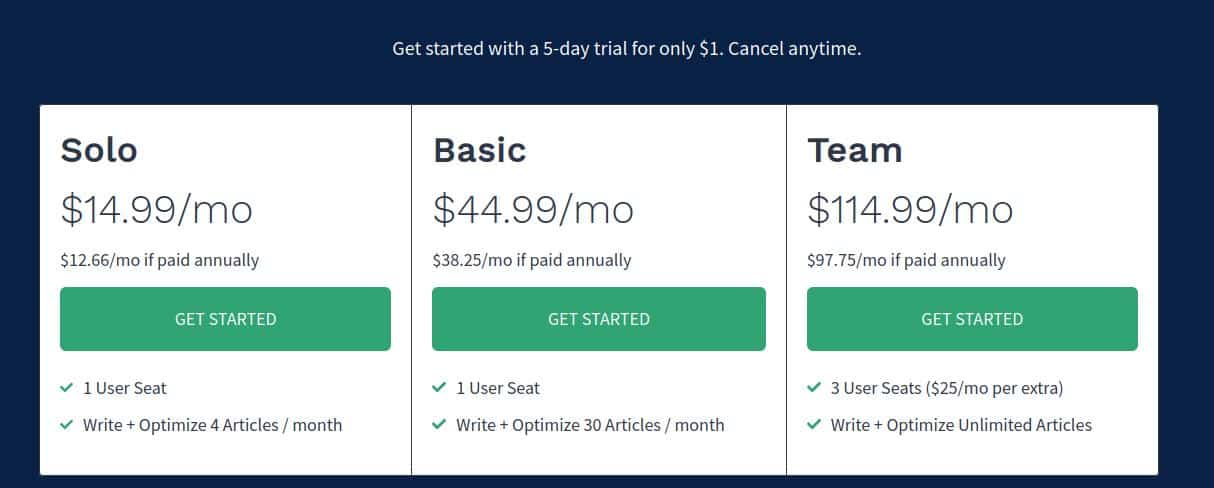 Pros
Great for additional research on original text
Comprehensive SEO tools
Smart tool for providing content ideas
Quickly create content outlines
Cons
Geared toward SEO-focused work
What's the Best Free Summarizer to Use?
After trying all the free summarizer options on our list, we came to the conclusion Quillbot is the best free option. It allows users to summarize up to 600 words without signing up, and the word limit extends to 1,200 words with a free account, making it an ideal choice for a summarization tool without any cost.
Quillbot also offers additional valuable features such as word reduction statistics, customizable summarization length, and the option to select between sentence and paragraph summarization.
While free tools like Quillbot provide basic functionality for summarization, paid solutions offer a range of advanced features that can significantly enhance the summarization process.
Free tools nearly always only use a fraction of the true power of an AI summary tool. This is because many of these tools are integrated into an overall toolchain you can only get access to by signing up for an account.
Premium tools often integrate more sophisticated AI algorithms, provide enhanced language processing capabilities, and offer advanced customization options. They are designed to handle larger volumes of text with improved accuracy and precision.
One of the limits you'll most often run into is limiting word caps, making it only possible to summarize text you could read through in a few minutes anyway.
For professionals, researchers, and organizations with a demand for precise summarization services, opting for premium tools gives you access to specialized features tailored to your specific requirements, leading to heightened productivity and time-saving benefits.
How to Choose the Best Summarizing AI Tool
We've considered several key factors to select the most suitable AI summarizing tool. By taking these considerations into account, we've built a list of tools with varying pricing options and compatibility, catering to a diverse range of users.
Our careful selection process ensures we present only the most effective and user-friendly AI summarizing options, providing something for everyone.
Pricing
The most important consideration is pricing, so we've ensured our top picks don't hide their summarizing function behind a higher-tier plan.
Most AI writer tools work on a word credit basis, so we've placed tools that are more transparent about their pricing and feature offers higher on our list.
We've also taken into account which tools offer free trials and how complex those trials are, as it's a great way to test the service before committing. A good feature-to-price ratio is also crucial, ensuring the tool's capabilities match its cost.
Features
Reputation and range of features are equally important to us. Most businesses express their brand image through their content, so we've opted for tools that consistently output high-quality content.
You should also consider whether you just want to extend and condense content or a tool that will serve as a main idea finder.
Usability
Using AI to summarize text can also be difficult for a first-time user, so although it's not quite as important as quality content, we've also prioritized the best article summarizers with user-friendly interfaces that can enhance the overall experience.
How to Use AI to Summarize Text — A Quick Guide
Here's a step-by-step guide on how to use Jasper AI to summarize text
1. Purchase a Jasper Plan
Visit the Jasper AI website and log in to your account. If you don't have an account, sign up for one and choose a plan to get started.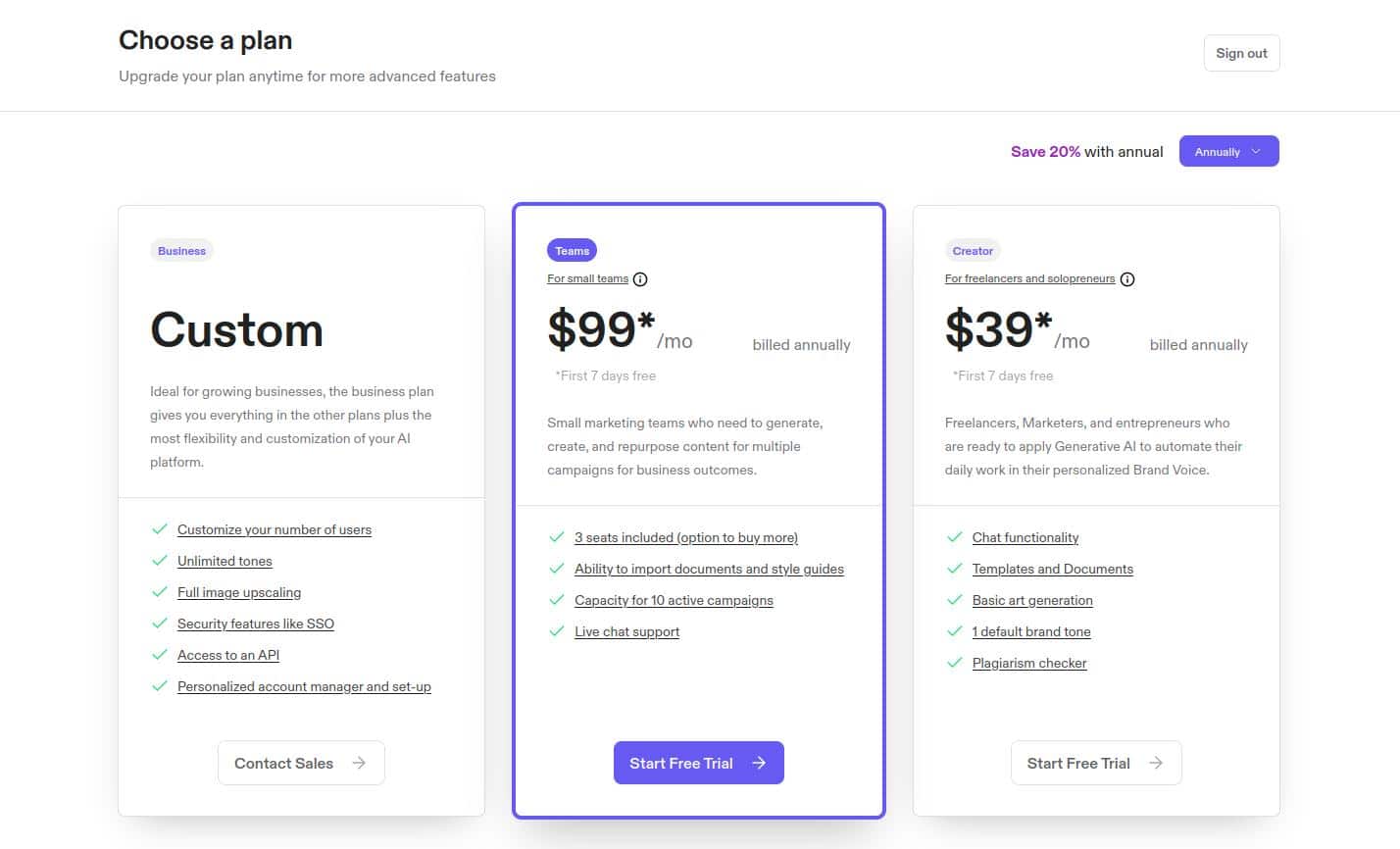 2. Build a New Document
Once you've logged in, choose to build a new document by pressing the "New Document" button or choose from one of the many templates available from Jasper.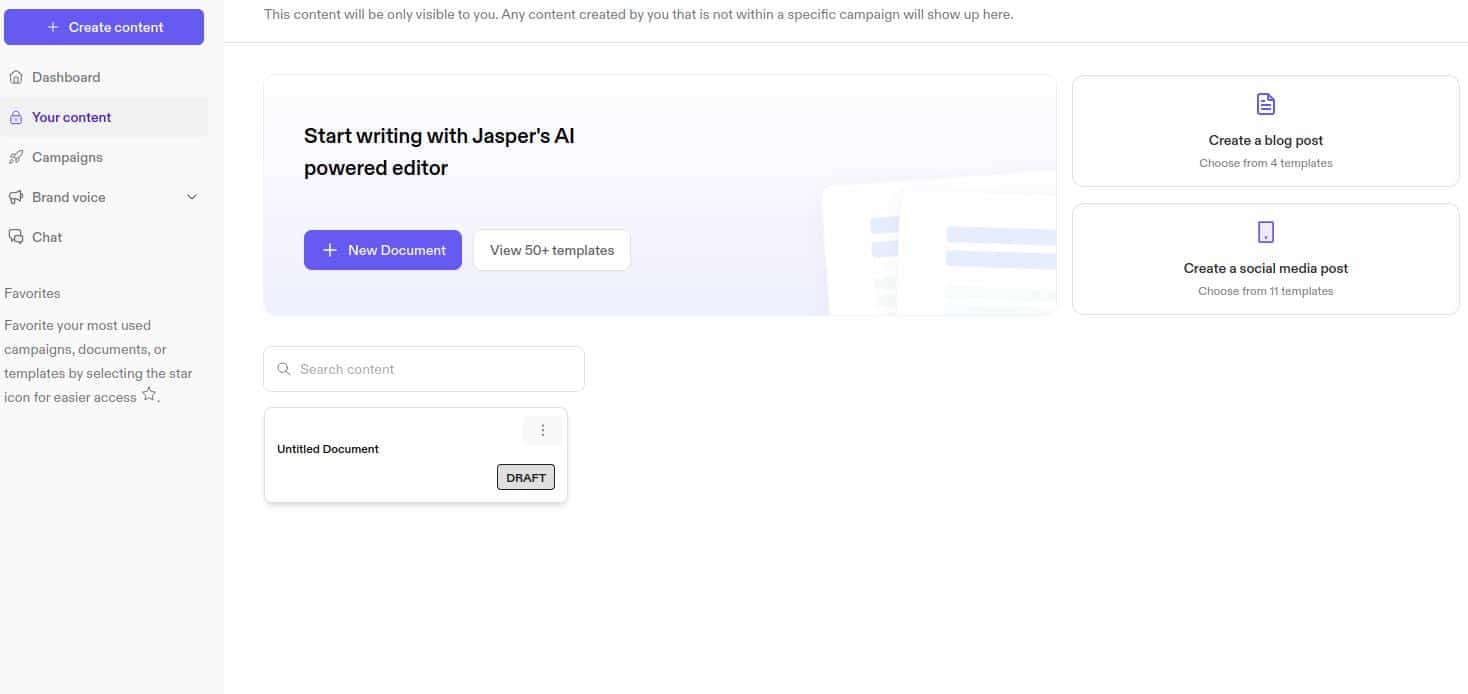 3. Input Your Text
Create some content to summarize. You can paste your content directly into the Jasper AI writer form or use one of the template prompts to build new content using the AI writer.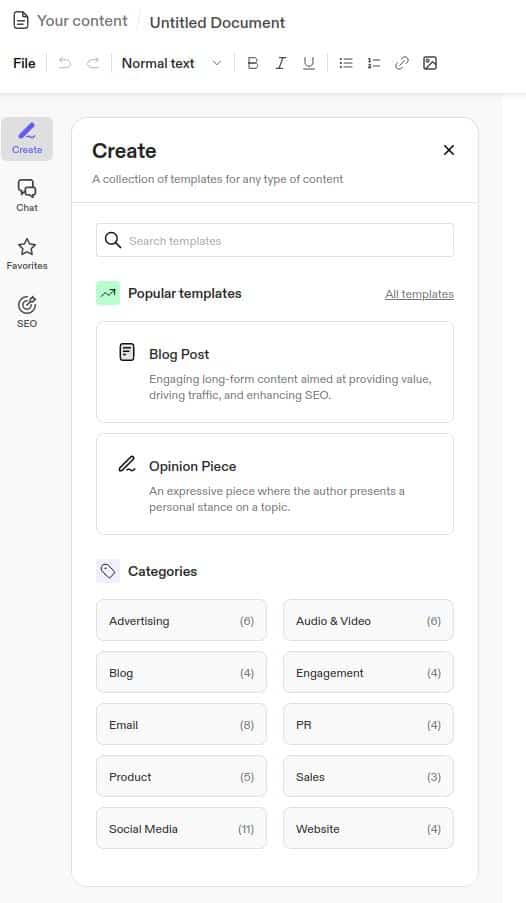 4. Choose the Summary Length and Style
Now you have material to summarize, highlight the relevant text. A new box will appear called "Ask Jasper." Click on it.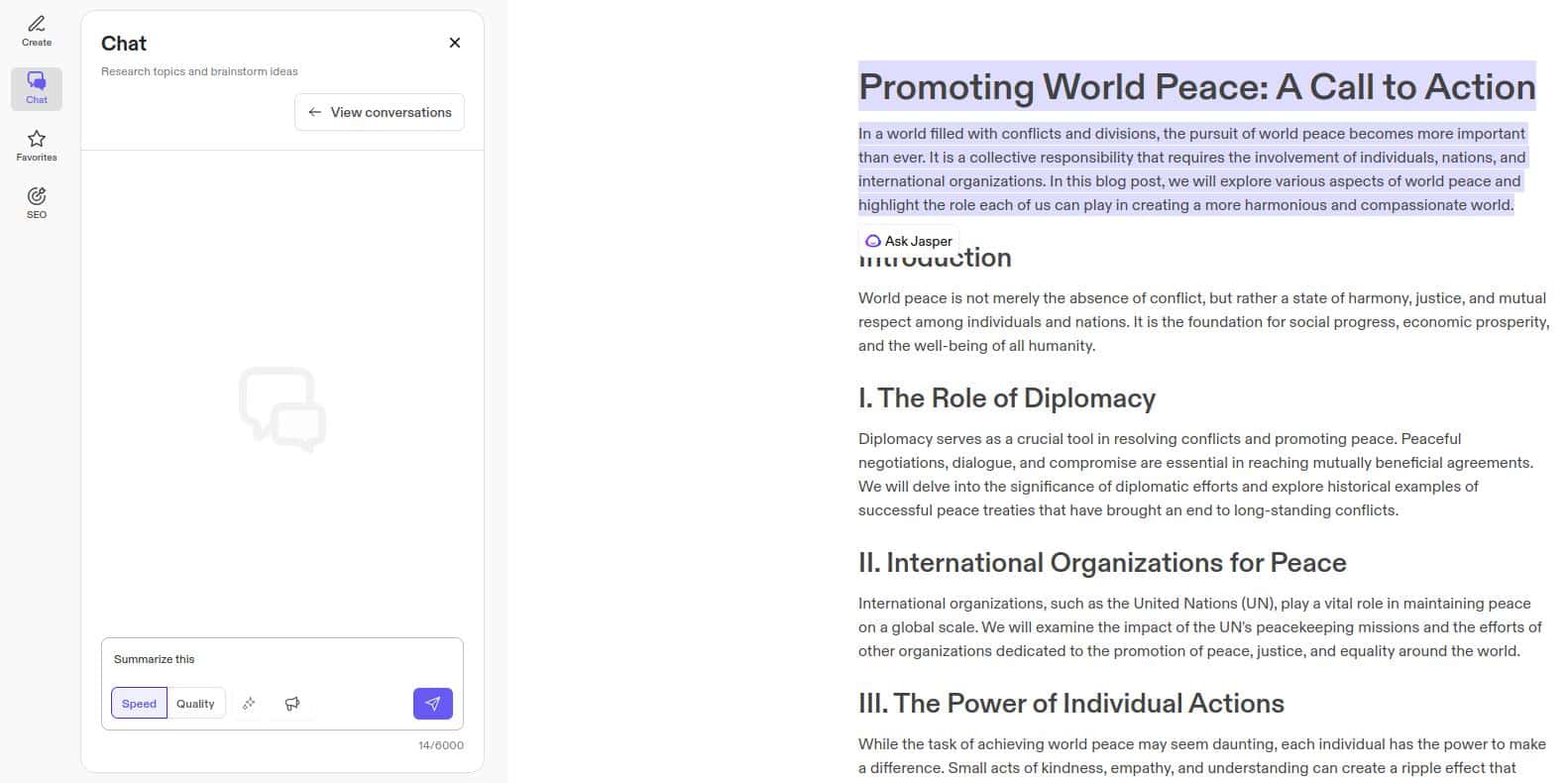 5. Generate the Summary
Jasper will present a list of actions you can take to edit your text. From here, you can choose the "Summarize" option to get a default summary or type directions into the Jasper prompt to get a custom summary.
Some ideas you can try include asking for a summary in another language, a summary in the style of a particular writer, or an extremely short summary.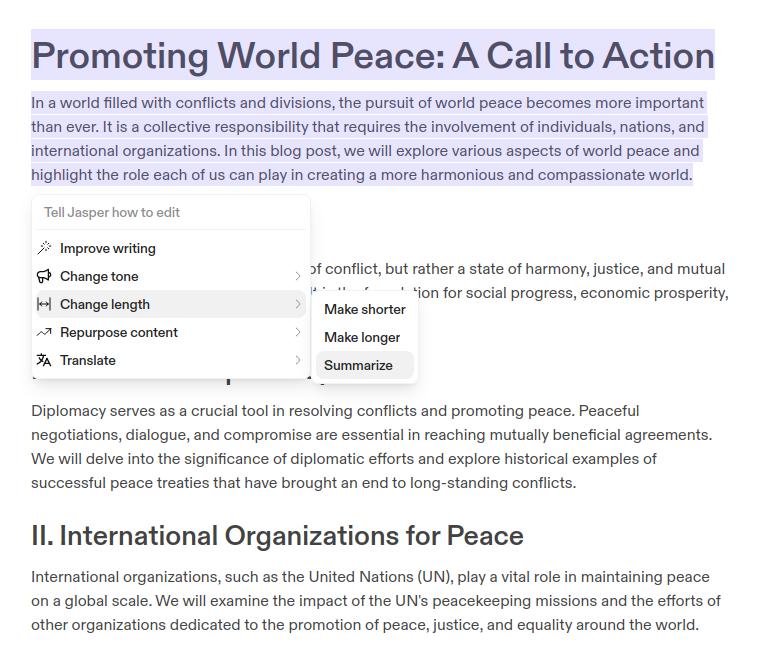 6. Review and Refine
The summary will appear in a small popup box next to the text you've highlighted. You can now review the text and copy it if you need to. If the summary isn't quite what you want, you can revise your prompt.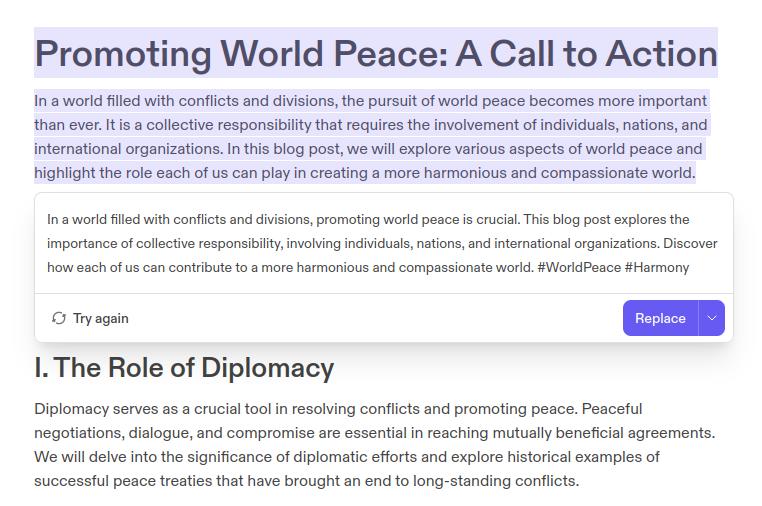 Other AI Guides to Read Next
If you're interested in other use cases, you might want to read our other core AI writer guides. Each guide has been curated to provide comprehensive insights and practical knowledge, enabling you to stay ahead in this fast-evolving field.
Conclusion — What is the Best AI Summarizer to Use in 2023?
After researching many different AI summarizer tools, we've concluded that Jasper stands out as the best AI summary generator in 2023. The platform's Text Summarizer feature extracts key insights from text, providing you with concise and accurate summaries with just a few clicks.
Its intelligent chatbot interface allows for customized summarization requests, enabling you to specify the length and style of the summary.
Jasper's AI-driven summarization tool effortlessly handles various types of content, producing high-quality summaries that capture the essence of the original. The platform's adaptive AI quickly interprets user commands, ensuring text summarization across different languages.
All in all, Jasper's user-friendly interface – combined with its web form, Chrome extension, and API integration – provides a seamless summarization experience.
You can easily navigate between different summary documents across separate projects and access the generated copy with minimal effort. Click the link below to get started with Jasper today for accurate, in-depth summaries of everything from academic text to books and blogs.
AI Summarizer FAQs
What is the best AI summarizer for PDF?
Is there a free AI to summarize text?
Can ChatGPT summarize articles?
What is the best AI summarizer for academic articles?
Is there an AI presentation summarizer?
Are AI summaries plagiarism free?
References