In this ESET Antivirus review, we'll comprehensively explore everything from the product's features to its usability and pricing. When it comes to the quality of computer security, choosing the right antivirus software is essential for safeguarding your devices, after all.
We'll explore how ESET offers protection against online threats while maintaining excellent performance and usability. Read more in this complete guide, including an ESET NOD32 Antivirus review, to decide if it's the right cybersecurity solution for you.
How Does ESET Antivirus Work?
ESET antivirus operates by continuously scanning for malicious software on your computer, quarantining and deleting threats it detects and monitoring incoming and outgoing communication to prevent malicious code from infiltrating your system.
How the ESET antivirus works is pretty straightforward. It constantly scans for malicious software on your device and flags any threats found. If it finds a virus, ESET can quarantine the file so it can be isolated from the rest of your system or delete it outright to protect your data and keep you safe.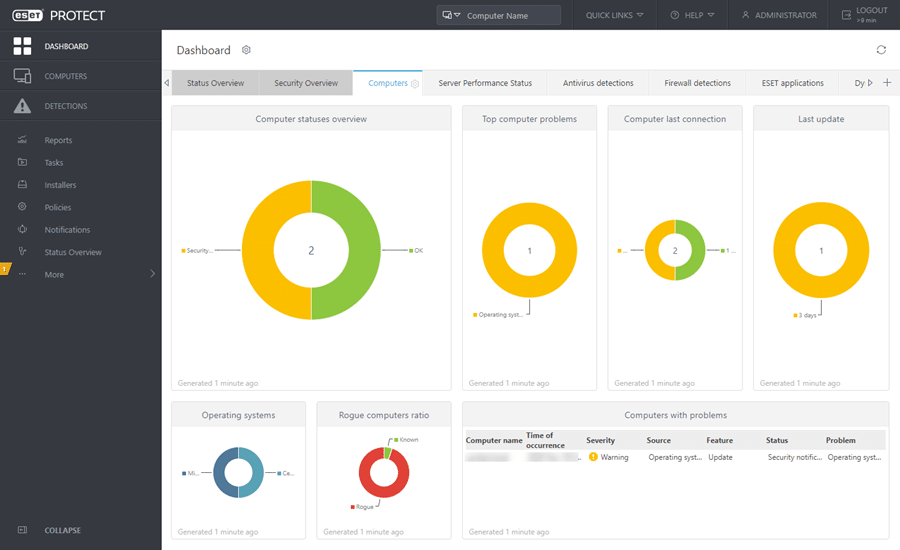 ESET continuously checks incoming and outgoing communication on web and email to ensure no malicious code penetrates your defenses or damages your data. The antivirus also has proactive protection features, such as advanced heuristics that can detect known attacks before they do any damage.
Once an attack is detected, whether from incoming files or processes running on your system — security measures block the threat before it can spread or cause harm to other devices connected to yours.
ESET Pros and Cons Summarized
When weighing up potential antivirus solutions, it's important to consider strengths and weaknesses. In our testing and analysis, these are they key areas where we feel ESET shines and where we think it could be improved:
Pros
Very good protection for Windows and Android and basic security for Mac
Minimal system performance impact
Features include webcam protection, a secure browser, and AES-256 encryption
Advanced diagnostic tools provide a comprehensive overview and security reports
Cons
Parental controls could be improved
How Much is ESET Antivirus? ESET Pricing
ESET's packages are divided into two groups – home and business. Home users can purchase packages such as Smart Security Premium, Mobile Security for Android, and Parental Control. Business users can select from Internet Security and Cyber Security Pro.
ESET Home Packages
If you're using ESET for personal or family use, the pricing for ESET packages is as follows: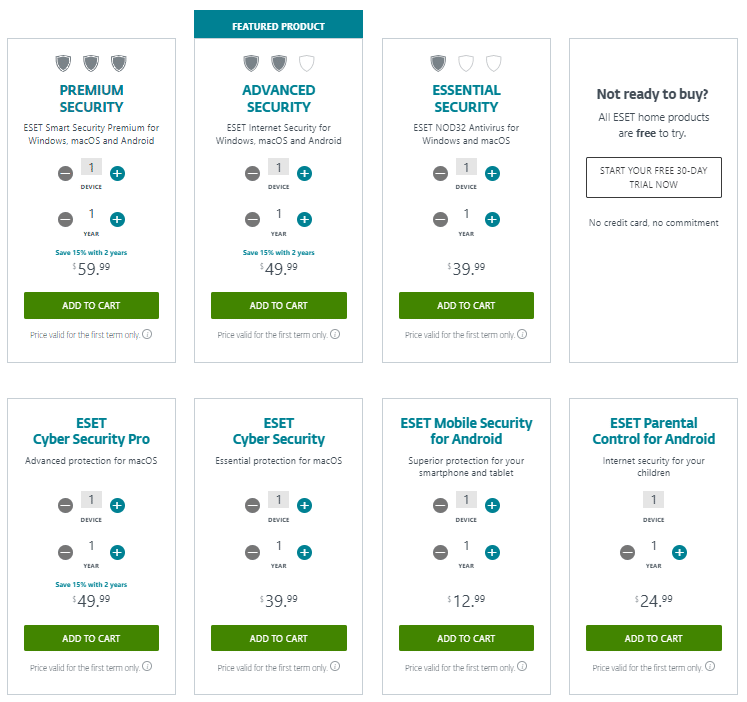 ESET for Home Security
This option is tailored to provide the best security for Windows, macOS, and Android devices.
It has sophisticated features like anti-spam and anti-phishing defenses, personal firewall protection, secure online banking capabilities, and secure data encryption. Pricing plans span Premium Security, Advanced Security, and Essential Security packages.
ESET Cybersecurity
A made-for-macOS solution that offers proactive protection against a range of malicious threats. It provides secure online banking, secure data encryption, and webcam protection for your Mac. Also has a higher-tier option – ESET Cybersecurity Pro.
ESET Mobile Security for Android
This includes anti-spam and anti-phishing defense, a sophisticated firewall to protect against network attacks, and several additional security layers to further safeguard you against all sorts of malware.
ESET Parental Control
This product allows parents to monitor their children's internet activity by blocking certain websites or applications they deem unsuitable for viewing or use by the child. These restrictions can be adjusted from the parent's mobile device and set up according to their preferences.
Here are some of the key features of ESET's Premium Security home package.
Protection Against Never-Before-Seen Threats: It includes an advanced threat defense system that can detect and protect against evolving malware and ransomware. To keep your device secure whenever you connect to the internet, AI provides multi-layered protection against potential threats.
Password Management: It securely encrypts and stores passwords, allowing faster logins without compromising security. It also includes a form completion feature, populating fields with usernames/passwords, and a password generator for strong and safe passwords on demand.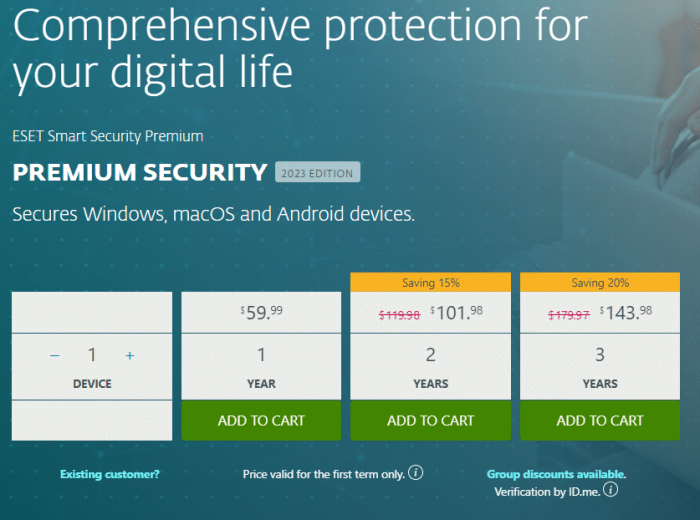 Sensitive Data Encryption: Creates encrypted directories on removable drives such as USB sticks and CDs. All data within these folders is AES-256 encrypted to prevent unauthorized access or manipulation of the stored data.
Network & Smart Device Protection: Scans online networks, such as Wi-Fi routers, and connected devices, like webcams. By adding extra layers of protection to your home network, this package helps make sure your data is safe.
ESET Business Solutions
ESET also has tailored plans developed to provide optimal protection from cyber threats for larger organizations or enterprises.
These include Protect Entry, Protect Advanced, Protect Complete, and Protect Elite, which all have different features based on individual needs, such as the remote management of security solutions or having multiple layers of endpoint protection.
The cost of ESET's business packages depends on the scale of the organization and the type of service to be provided.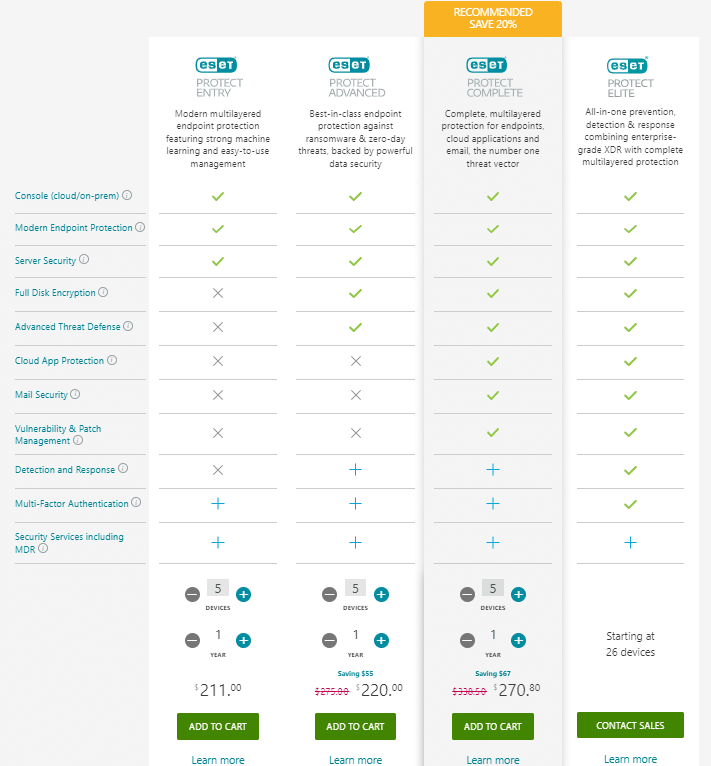 Canceling an ESET plan is simple – visit your account page and follow the instructions to stop your subscription. Once you've done this, you won't pay again and can use the product for the remainder of your license period – which usually starts at one year.
Is ESET Antivirus Free?
ESET's antivirus products and ESET NOD32 Antivirus aren't free, but the firm offers a 30-day trial period, after which you need to purchase a subscription for ongoing protection. This trial period gives you ample time to see if this antivirus meets your security needs so you can decide if it's worth investing in the full version.
Subscribing comes with a range of benefits, such as round-the-clock virus scanning capabilities to detect unknown threats. Users can also access exclusive malware signatures, anti-phishing features, network attack protection technology, and more.
What Does ESET Antivirus Do?
ESET arguably has one of the most feature-rich antivirus suites available. The antivirus solution protects against malicious software and cyber threats through a combination of artificial intelligence and sophisticated heuristics.
Dual Protection System
ESET's Dual Protection System combines antivirus and antispyware engines for comprehensive protection.
This dual-layered approach enhances detection rates and response times for real-time threat identification – powered by a database of malicious files in the cloud – offering users a worry-free experience with maximum security.
The difference between antivirus and antispyware software is that antiviruses mostly protect against known viruses, Trojans, malware, ransomware, and other malicious software and code. They can also detect, stop, and remove existing threats from a machine.
Antispyware protects the user's computer from secretly gathering personal information and will only target spyware, such as keyloggers and data miners.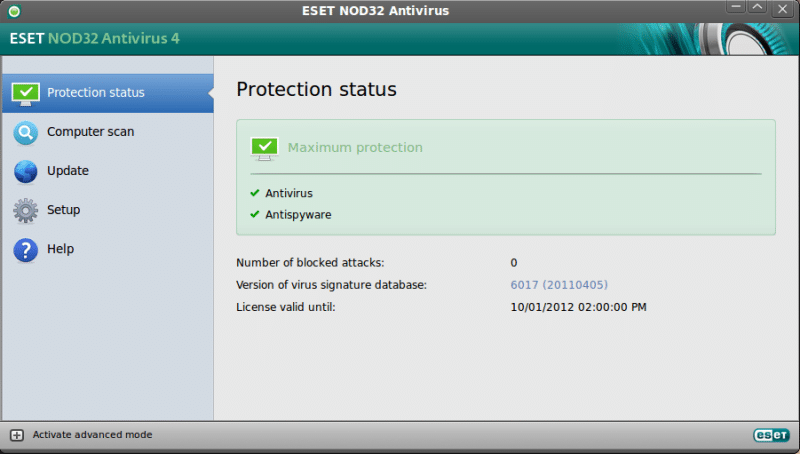 ESET's Dual Protection System combines its award-winning antivirus and antispyware engine into a single solution for comprehensive protection against viruses, rootkits, Trojans, ransomware, malware, and more.
This dual layer of security helps to ensure complete coverage as antivirus and antispyware software look for different types of threats.
With both scanning engines in place, it ensures better detection rates and faster response times when responding to new threats and security vulnerabilities.
By using predictive analytics to identify unknown threats, including ransomware variants, it allows for in-depth scans that detect even the newest forms of malware with unmatched accuracy.
The cloud-powered scanning feature also accelerates the process of picking up on changing cyber threats faster than other antiviruses, making it stand out from conventional systems, which rely only on local databases and come with associated performance costs.
Anti-Phishing
ESET Anti-Phishing enhances online security by promptly identifying and blocking potential phishing attempts, even for new URLs that haven't been previously identified.
While Google blocks over 100 million phishing emails daily, there are still many that can bypass their system. That's why there are separate tools dedicated to preventing these attacks. ESET Anti-Phishing blocks access to phishing sites before they can get their hands on your important information, such as financial credentials.
When an attempt is launched, the ESET client will identify and block it immediately, alerting you of a potential attack. It will run through its vast database and detect any attempts to redirect you to known phishing sites, preventing them from hacking your credentials.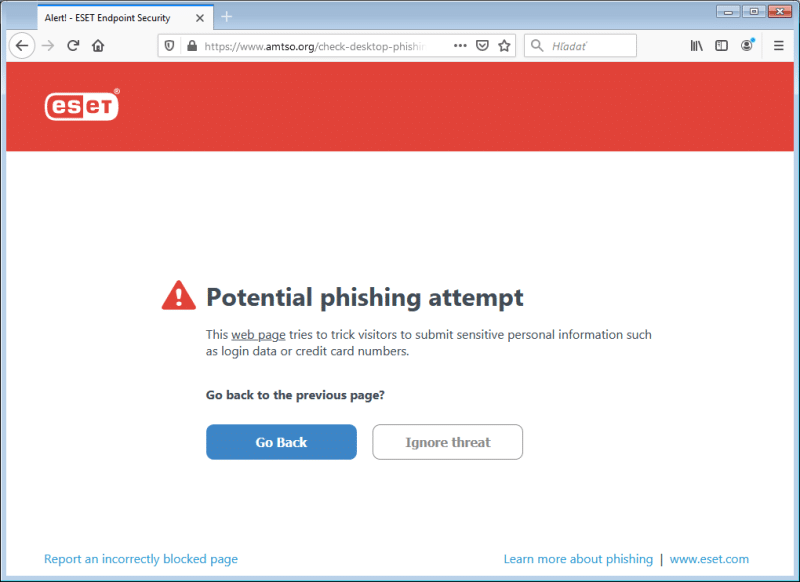 If a new URL hasn't previously been identified by ESET but is deemed suspicious by one of its algorithms, either based on signatures or machine learning techniques – for example, recognizing similarities with existing sites – then the system will issue a warning before you access the domain.
The vast database of suspicious sites is regularly updated, making sure the latest threats will be quickly noticed so they can be blocked.
ESET's Firewall
ESET's Firewall feature controls network traffic and prevents malicious software from entering or exiting computers and networks. It provides a secure connection to the internet and can be configured by creating filter rules that allow or deny specific connections.
The firewall allows users to create custom rules based on IP addresses, ports, protocol types, and applications, giving you total control over your security.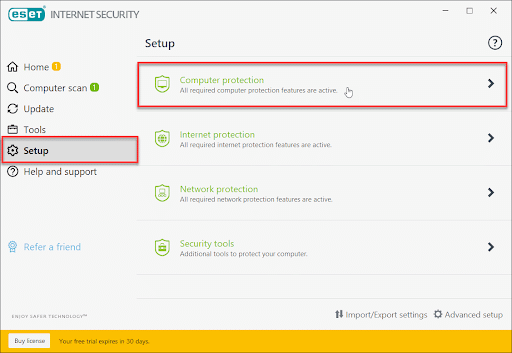 The most important aspect of ESET's Firewall is its ability to deeply inspect content and match it against a detection database for the identification of threats. This helps protect devices from known threats and those with unknown sources, such as zero-day vulnerabilities and new variants of existing malware.
This reduces the risk of undetected data exfiltration, automatically blocking suspicious traffic to keep you safe from cybercriminals.
Compared with other antivirus solutions on the market today, which may offer basic firewall protection, ESET stands out for its deep packet inspection capabilities powered by AI.
With AI-enabled network filtering systems, entire streams are considered in order to detect malicious behavior, meaning the system can stand up against advanced, evasive, and polymorphic threats.
Advanced security measures such as deep packet inspection can help defend you from data theft and unexpected cyber threats.
Ransomware Shield
ESET Antivirus comes with a Ransomware Shield feature designed specifically to protect users from malicious
ransomware attacks
, safeguarding against file encryption attempts and programs locking files, unauthorized alterations to system settings, and denial-of-service attacks.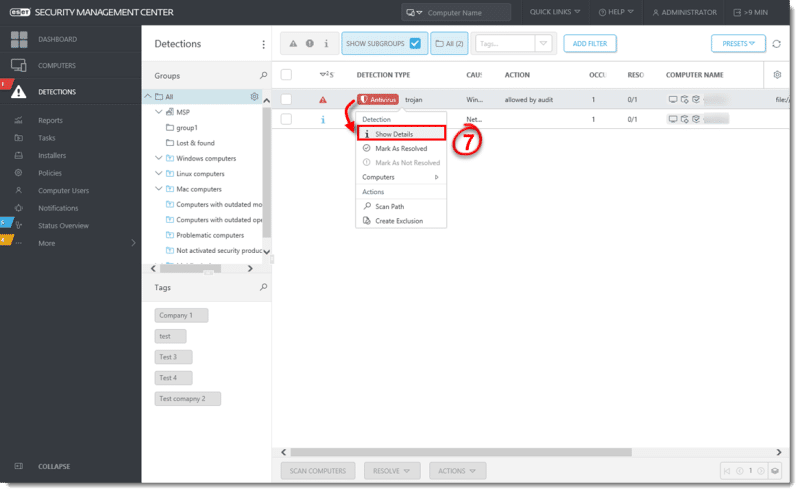 To activate this, go to Settings, Advanced Setup, Computer Protection, and Ransomware Shield, and then enable it by checking the box to ensure your data is secure at all times.
Ransomware attacks increased by 200% between 2019 and 2022 in the United States, underlining this cyber threat's persistent and escalating nature. ESET's Ransomware Shield is one of the best solutions out there, offering a robust level of protection without being too intrusive or slowing down the system.
Banking and Payment Protection
ESET's Banking and Payment Protection feature provides enhanced security for online banking, offering secure access to financial institutions. Encrypted information transmission and compatibility with specific web browsers protects and safeguards users' credentials during financial transactions.
Users can open a secure browser to access banking sites from the main ESET program window. While connected through this secure connection, information is encrypted to protect it against any interference from potential hackers or malicious data interception. You can then rest assured your information is safe.
Banking and Payment Protection also supports Remote Desktop Protocol (RDP) settings, allowing you to connect with a remote device securely and safely – though this feature is only compatible with Firefox and Microsoft Edge web browsers if the device has an ARM processor.
Newer web browser versions may not be supported immediately, either, so it's worth checking for compatibility.
All in all, ESET Banking and Payment protection ensures user credentials for banking and payments are kept safe and secure.
Advanced Machine Learning
ESET Antivirus employs advanced
machine learning
and AI to offer proactive and customizable protection against cyber threats, including zero-day attacks and sophisticated malware, making it an ideal choice for data security.
AI can help fight malware by analyzing patterns from known threats to detect new ones. The technology provides a multi-layered detection system where most decisions are based on detailed data analysis rather than simply recognizing executable file names or hash values.
This enables ESET Antivirus to provide improved real-time protection capabilities even against newly discovered malware and exploits that may not yet have been classified with malware signatures.
Globally, there are approximately 5.18 billion internet users in 2023 – and a huge number of potential victims of cybercrime. Antivirus ESET uses AI to classify files and categorize them as malicious or safe, as well as to determine whether they should be flagged as potentially hazardous.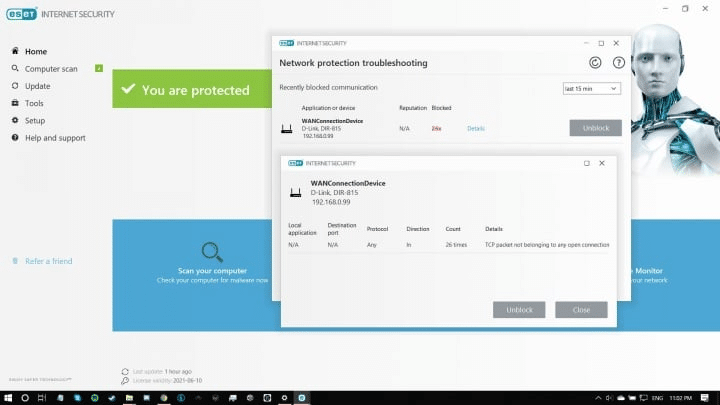 Its advanced heuristics can identify malicious behavior, going beyond clear traits present in malware variants that avoid traditional scanners to remain undetected until execution starts.
It also employs whitelisting techniques, which will only allow trusted files, thereby blocking any unknown applications from running. This is especially useful to combat targeted malware attacks that often come disguised in rogue applications and software updates.
ESET can be customized to detect threats according to user-defined rules to better protect your networks, connected devices, and information. This level of customization makes it an ideal choice for individuals concerned about protecting their data from cyberattacks.
Script-Based Attack Protection
With ESET Antivirus, users gain protection from
code injections
and executable attacks. These attacks see malicious code embedded in webpages or downloaded via emails or instant messaging. Script-Based Attack Protection analyses every script executed on the system to detect potential dangers before they can do harm.
Script engines are monitored for dangerous activities, running scripts first in an isolated environment to analyze behavior before allowing them to run on the user's system. Scripts can be blocked if they engage in malicious activity, such as dropping malware payloads or establishing a connection with suspicious remote hosts.
To ensure maximum security levels, users can also set rules for permitted scripts to further limit their exposure to threats from the execution of untrusted scripts.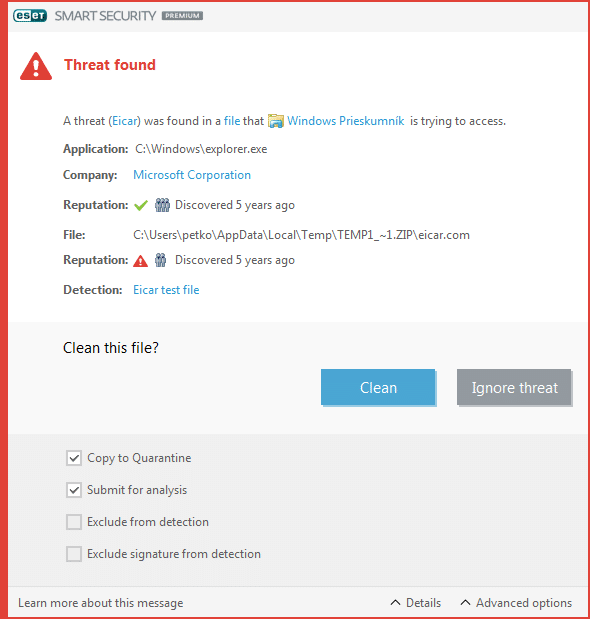 This feature offers powerful protection against malware attacks that originate from webpages and files sent over networks or by emails – two major vectors by which malicious programs can infect systems.
Most users find the script-based attack feature easy to manage and configure, allowing full control over which scripts are permitted or blocked. There have been reports of people finding the scanning process slightly slow compared to other antivirus programs, but such cases are likely to be outliers.
ESET's Ease of Use
ESET antivirus software excels when it comes to usability with an intuitive interface, clear presentation of features, advanced data protection, and user-friendly setup options, making it a highly recommended choice for both individuals and businesses.
All of the features found in ESET's antivirus exams are presented clearly within the primary dashboard, allowing for quick monitoring and adjustment when necessary. There are no complex settings or menus to navigate, meaning even novice computer users can feel comfortable using the product immediately.
New systems can be set up without hassle through this app, making life easier for users who want to protect their data quickly and efficiently, and the system provides notifications about license status to keep you up-to-date on your subscription.
Another useful app offered by ESET is the Secure Authentication App, designed especially for businesses and individuals in need of two-factor authentication services.
This allows easy installation and deployment of these authentication services without needing lots of technical knowledge or help – something business owners will find immensely useful.
All in all, ESET is easy for anyone to set up and manage. With its robust protection features and reliable performance, as seen in independent lab tests, this software is highly recommended for both home and business use.
How Effective is ESET When Compared to Rivals?
Here's a quick comparison table with ESET compared to some of their top competitors:
Antivirus
Test Ratings
Starting Price
Devices / Subscription
Free Offerings
Money-Back Guarantee
ESET
Protection: 5.5/6
Performance: 5.5/6
Usability: 6/6
$49.99/Year
1
30 Days
30 Days
TotalAV
Protection: 5.5/6
Performance: 6/6
Usability: 6/6
$9.95/Month
3
Free Version
– 30 Days, Annual Purchases
– 14 Days, Monthly purchases
Surfshark
Protection: 4.5/6
Performance: 4.5/6
Usability: 6/6
$3.35/Month
Unlimited
Free Version
30 Days
CyberGhost
AV Not Tested
$3.19/Month
7
Free Version
45 Days
Norton
Protection: 6/6
Performance: 6/6
Usability: 6/6
$19.99 for 1st Year
1
7 Days
60 Days
Nord
AV Not Tested
$3.19/Month
5
30 Days
30 Days
ESET is a reliable antivirus option with impressive test ratings, scoring well with AV-Test for protection, performance, and usability.
It's a solid choice for users seeking comprehensive digital security. AV-Test gave the product a 5.5/6 for both Protection and Performance while giving it full marks for Usability. This shows how efficient ESET is in its ability to protect PCs without impacting system performance.
It's worth noting that each antivirus software has its own strengths. For instance, TotalAV offers strong protection and is user-friendly, while Norton includes a free password manager. If you want to learn more about different protection options, check out our comprehensive review of the best antivirus software on the market.
Is ESET a Good Antivirus? A Summary of User Reviews
In online ESET antivirus reviews, customers often praise the product's effectiveness and performance, giving it a rating of 4.1/5 on Trustpilot. Here are some of the experiences they've shared.
One user's review of EST NOD32 antivirus reported that their computer team recommended using Windows Defender, but this proved insufficient and resulted in data loss. Switching to ESET provided significant protection against attacks, with the customer appreciating the quality of the product.

Another user has been using ESET for eight years and was highly satisfied. In their ESET Endpoint Antivirus review, they noted the program had successfully intervened to eliminate problems and threats.

A third user had ESET installed by a technician several years before and had since renewed their subscription. They noted that the software effectively detects threats such as Trojans, and they feel confident about its ability to deal with security issues.

Finally, in one ESET internet security review, a customer stated that it offered worry-free virus protection, which was effective in catching threats and viruses without slowing down their system or causing problems. They said they wouldn't use any other antivirus software besides ESET.

Overall, these customers had positive experiences with ESET's virus protection products when it came to preventing potential threats on their systems, both for personal and business use.
Why You Can Trust Our Analysis of ESET Antivirus
At Techopedia, our goal is to provide reliable and objective reviews of the latest tech products. As such, we take great care when testing products like ESET Antivirus, devoting the necessary time and attention to get a full understanding of its features and functionality.
We took advantage of the free version to test ESET's software. We explored other customer experiences to compile an unbiased ESET Antivirus review with detailed feedback from professional hardware testers and everyday users.
We then compared each feature to those offered by competitors we've reviewed before, such as TotalAV and Norton, to determine areas where ESET stands out and others that could see improvement.
We did a full scan and malware detection test on various devices using the free version of ESET Antivirus over several days. We graded things like ease of use, scanning speed, and the range of protection options available.
Finally, we identified performance weak spots compared to those noted by other reviewers and users to ensure that readers received reliable information about the accuracy and efficiency of ESET Antivirus.
By following these steps during our testing process, we're confident that our assessment offers a thorough and accurate picture to enable readers to make an informed decision when evaluating how well ESET Antivirus protects their devices from malicious software threats.
A Guide On How to Use ESET Step-by-Step
After purchasing ESET, follow the below steps to set it up and start using it. Take note that you need to uninstall any other antivirus programs or firewalls before you install ESET.
Step 1: Select Your Language
After you double-click the installation file, you're required to select a language. Choose your preferred language and click "Continue" to proceed further.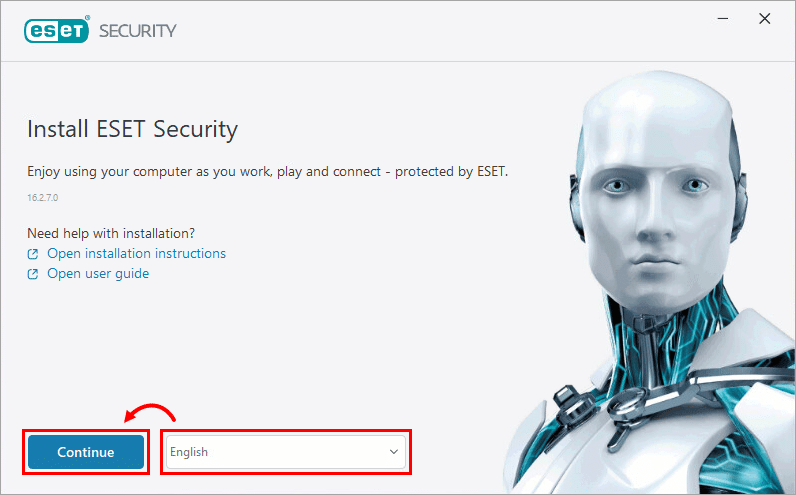 Step 2: Enable Features
Enable all of the features, such as the ESET LiveGrid feedback system, detecting potentially unwanted applications, and the Customer Experience Improvement Program by clicking Allow All And Continue, or make your selections accordingly.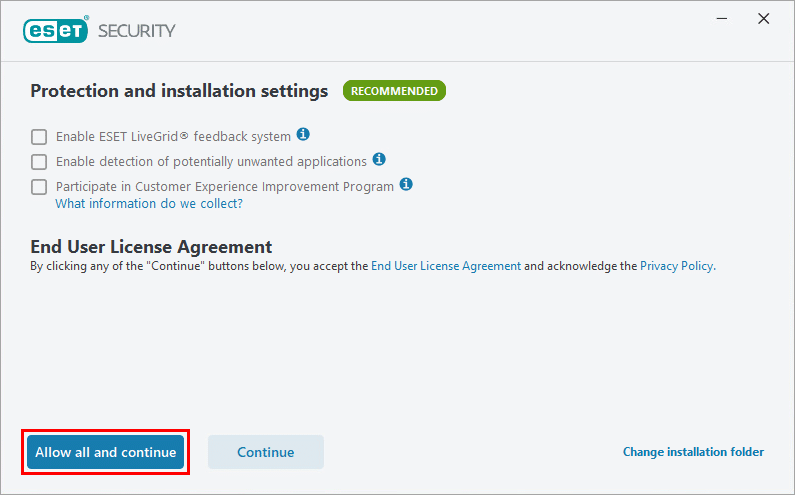 Step 3: Connecting To The ESET Home Account
If you need to manage ESET security for multiple devices using one account, you can choose to connect your device with an ESET Home account by entering your ESET login credentials.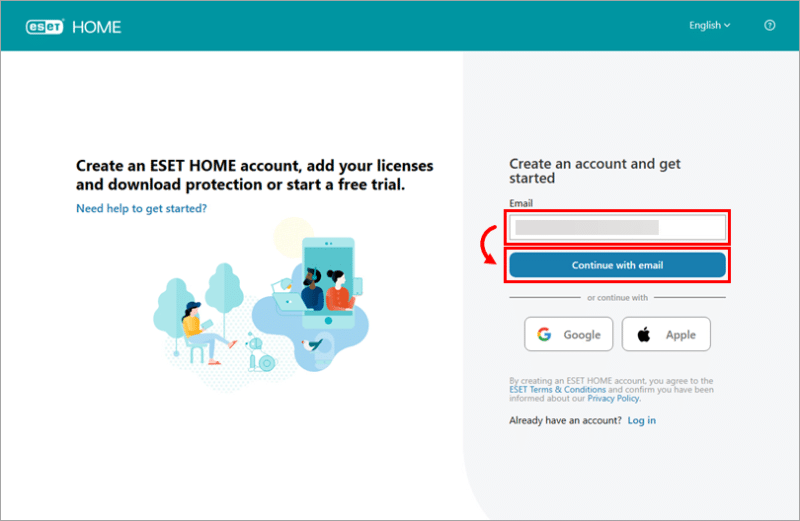 Step 4: Activation Options
Choose activation options according to whether it's a free trial or purchased product, along with additional details, if necessary, such as the license key. It's important to ensure that the right package has been selected. Then click Continue.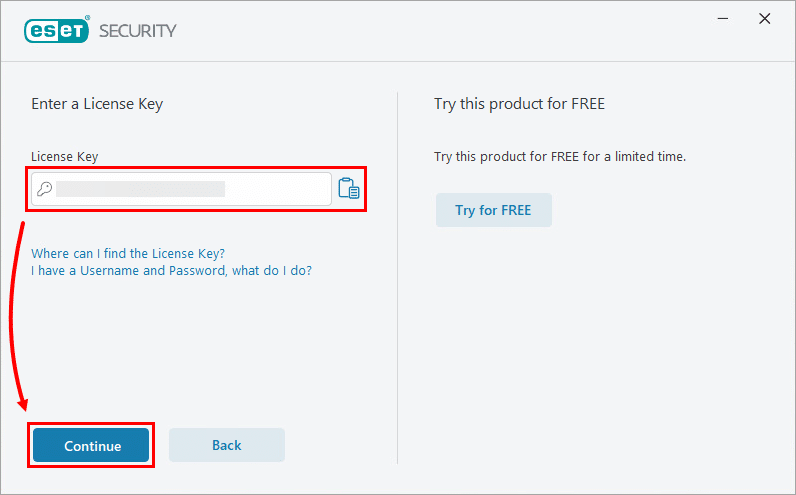 Step 5: Installation Wizard
The installation wizard will detect which program is suitable based on your issued license and pre-select the optimal version for your device. The process can take a few minutes to complete, depending on the device's specifications.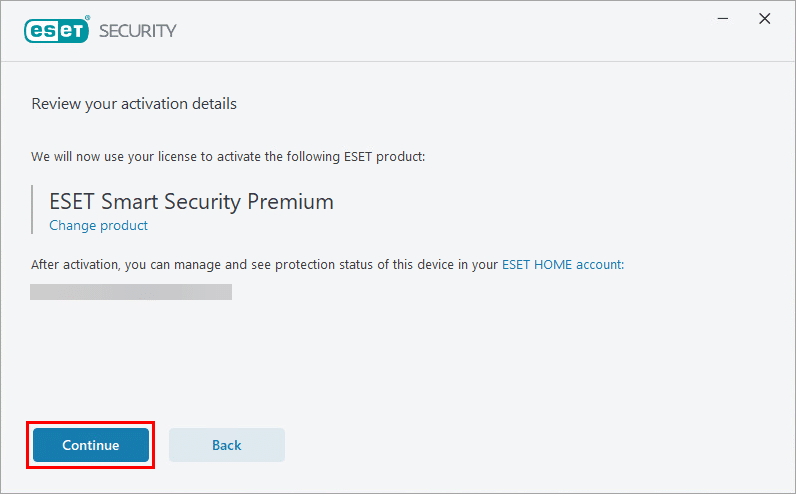 Step 6: Finishing Setup
After successful installation, click Done to exit the Installation Wizard. All modules will be downloaded, and protection will be initiated simultaneously. Some features may only be functional once the download is completed.
If there are any leftovers from previous versions installed, such as files and folders, you'll be asked if they can be safely removed for further optimization of product operation.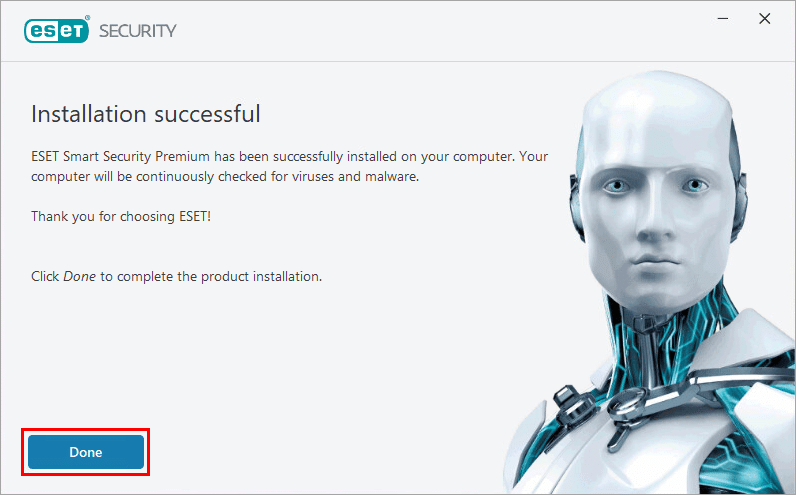 The process of installing ESET security products for other platforms such as Mac, Android, or iOS is similar, but each may present slightly different configurations during setup.
Best Antivirus Guides
Going beyond this comprehensive ESET review, our experts have compiled a wide range of antivirus guides in a range of other niches, including:
Conclusion – Is ESET Worth it in 2023?
ESET's packages for business and individual consumers, including NOD32, will serve as excellent antivirus security solutions.
With top-notch malware protection, well-designed user interfaces, and plenty of features, users can be sure that they're getting the latest threat detection technology as well as comprehensive protection from web threats such as malicious websites and phishing attacks.
For those looking for reliable antivirus protection from a trusted provider with good customer support resources, ESET is absolutely worth considering.
ESET Review FAQs
Is ESET a good antivirus software?
What are the disadvantages of ESET?
Which is better, ESET or Norton?
Is ESET a Russian company?
Can ESET detect all viruses?
References