Malwarebytes is a popular anti-malware and antivirus software product used by both individuals and businesses. It can help protect you from different types of malware, including viruses, spyware, adware, and other forms of malicious software.
In this guide, we'll walk through how to download and install Malwarebytes. We'll also look at how to run your first scan on Windows and Mac.
Table of Contents
Table of Contents
How to Install Malwarebytes Anti-Malware
Downloading and installing Malwarebytes is straightforward, and like many of the best antivirus solutions, there's a free version available. Here's how to install Malwarebytes:
Step 1
Go to Malwarebytes and click "Free Download." Alternatively, you can purchase an annual subscription for $5/month, billed as $59.99 per year.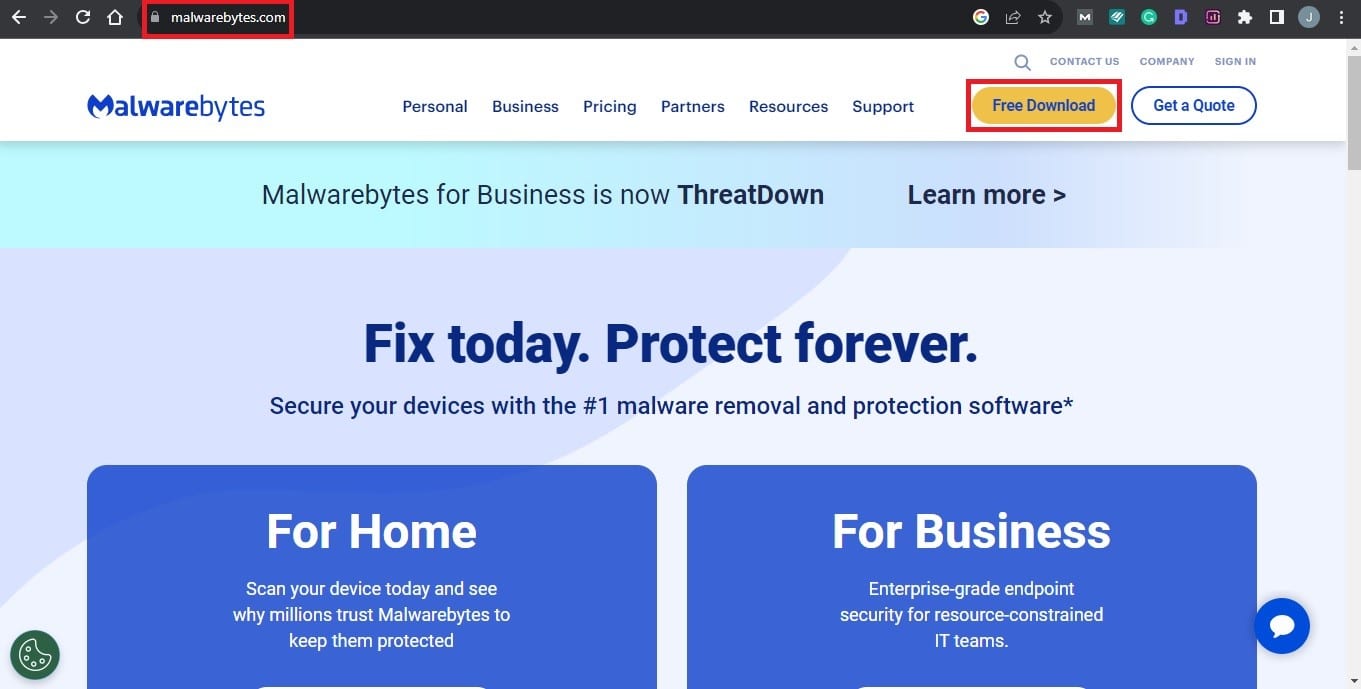 Step 2
Clicking the free download button will automatically start the download. Select where you want to save the application and click "Save."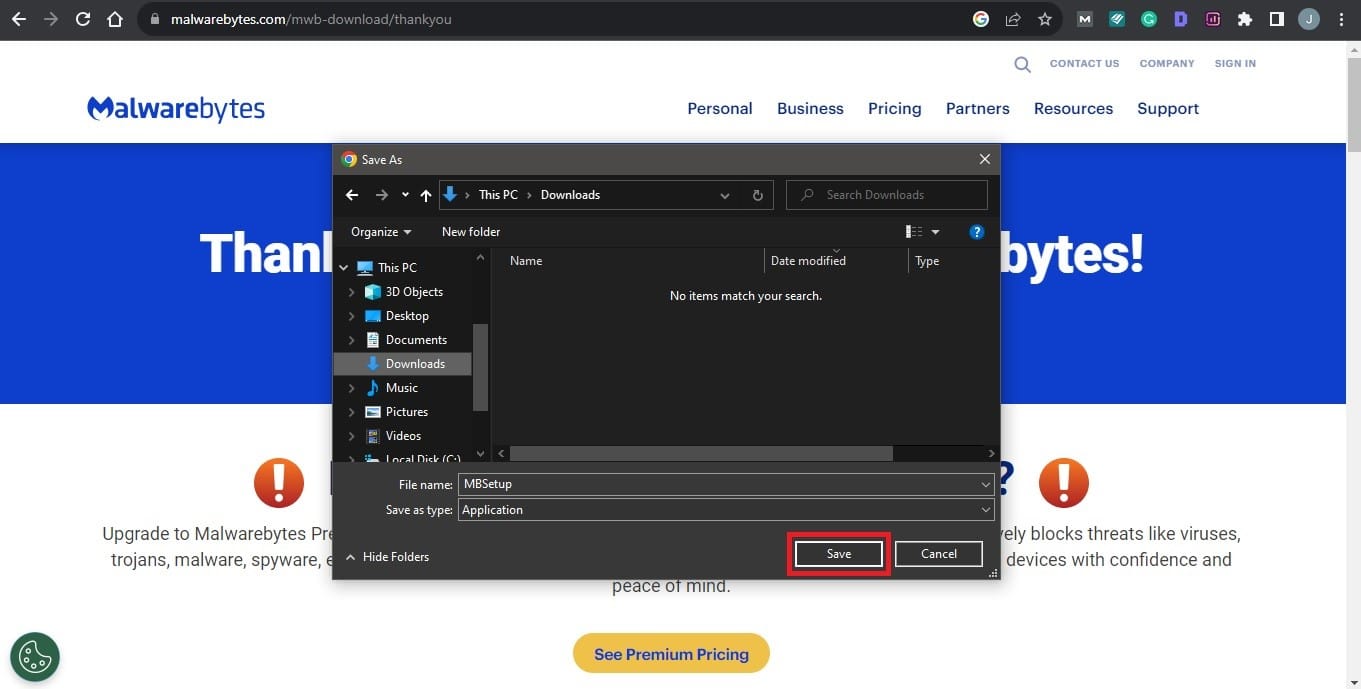 Step 3
Next, you'll see the Malwarebytes setup wizard pop-up asking you to install the software. Once you click on it, another window will appear, asking you to add the Browser Guard. You can accept this or skip it for now.
The Browser Guard will provide a safe and faster internet browsing experience. It does this by blocking ads and websites that are suspected of compromising your online security.
You've now completed the Malwarebytes setup.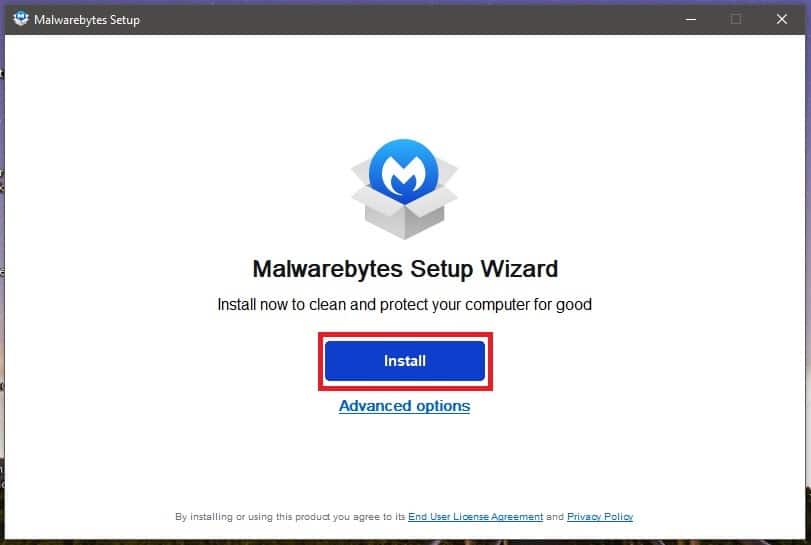 How to Use Malwarebytes to Scan Your PC
If you have the free version, you'll have to scan your PC manually. If you've opted for a paid plan, you can create custom scans and have them run automatically. For now, let's see how to run a full scan with Malwarebytes.
Step 1
Open the Malwarebytes application. Once it's opened, you'll see the main dashboard. Click the blue scan button for a full scan from Malwarebytes.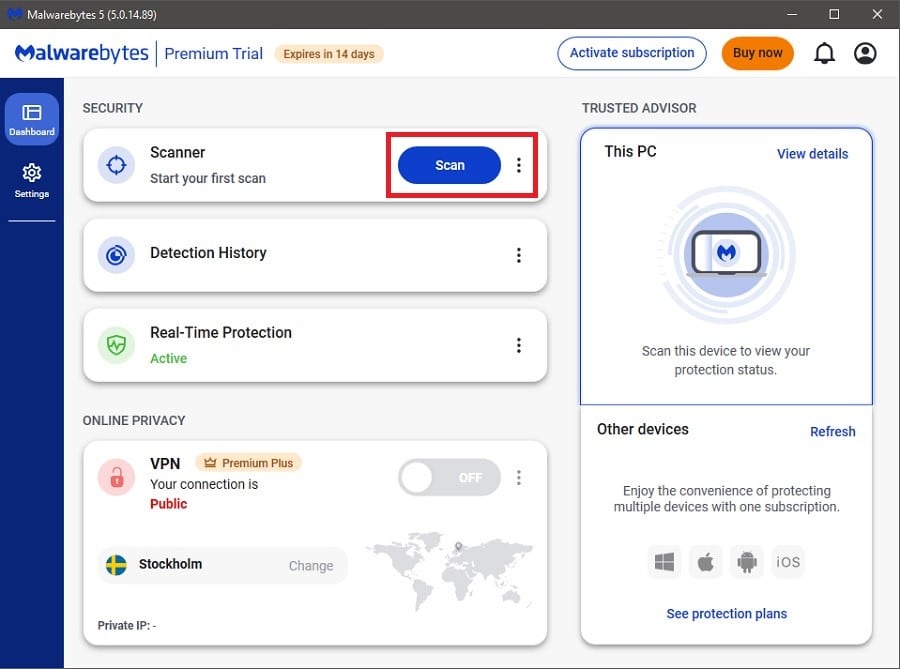 Step 2
Malwarebytes will begin scanning your PC. This may take a few minutes.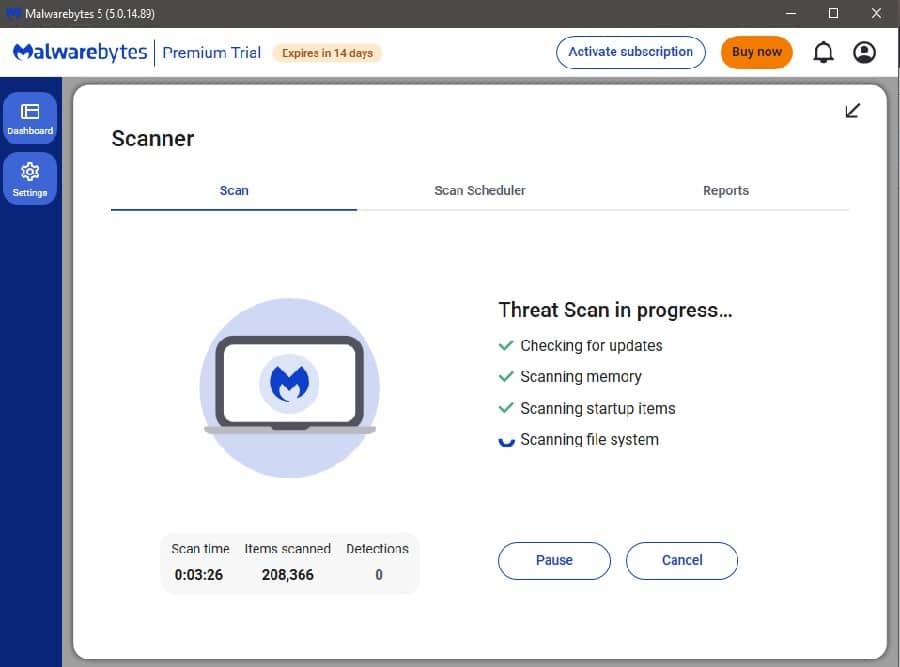 After the scan is complete, you'll see the scan results page. We tested Malwarebytes on Windows, and it found no malware. However, if it does pick up threats, you can quarantine them.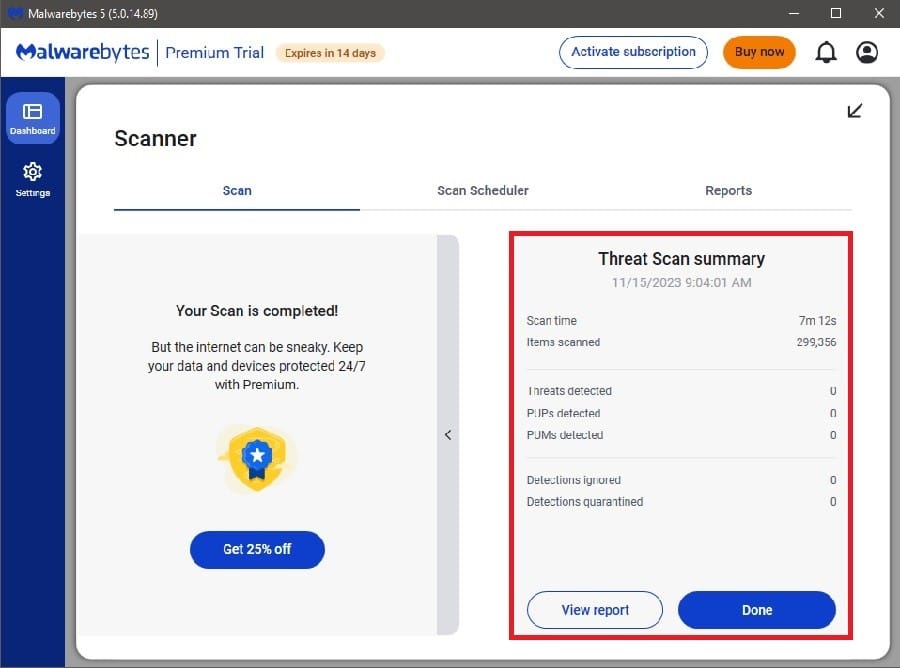 Quarantined files can be deleted from the quarantine tab. Select the files you want to delete and click "Delete." If a file has been quarantined and you're sure it's safe, you can restore it to its original location.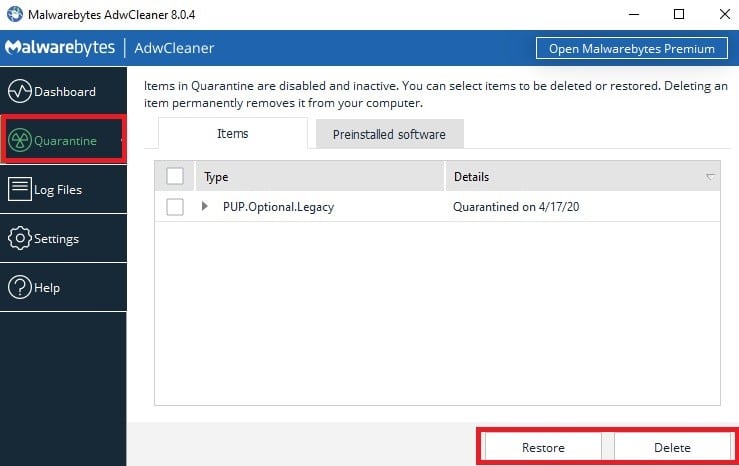 Now we've covered how to run Malwarebytes for Windows 10 and Windows 11, let's move on to other platforms.
How to Use Malwarebytes for Mac
There's a misconception that Apple products can't get viruses. This isn't the case, and Apple products can get infected with viruses and other unwanted programs. If you'd like to learn more, read our article on whether
Macs need antivirus software
.
Generally, though, it's a good idea to get a reputable Mac antivirus. Let's walk through how to scan your Mac using Malwarebytes.
Step 1
Open the Malwarebytes app. You'll be greeted with a screen that looks something like the one below. Click the "Scan" button.
If you've opted for the paid version, you'll have access to real-time protection, and it's recommended you switch this on. Starting the Premium trial will also give you access to real-time protection.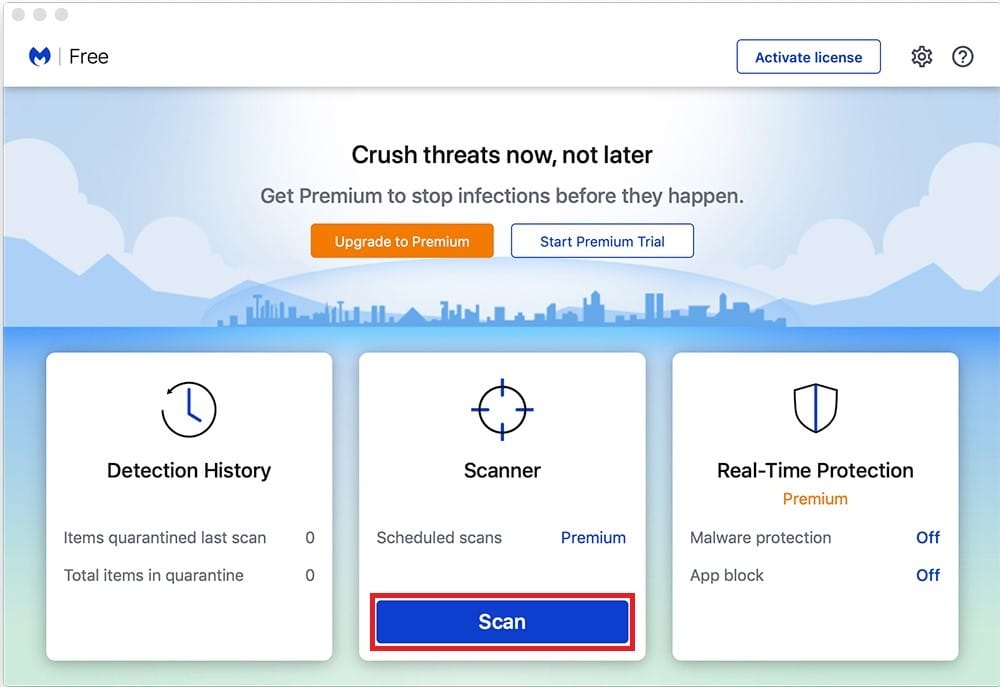 Step 2
Once the scan is complete, you'll see the reports screen. Here, you can see any threats and malicious code that may be on your system. Clicking the box on the left will allow you to select these programs and quarantine them.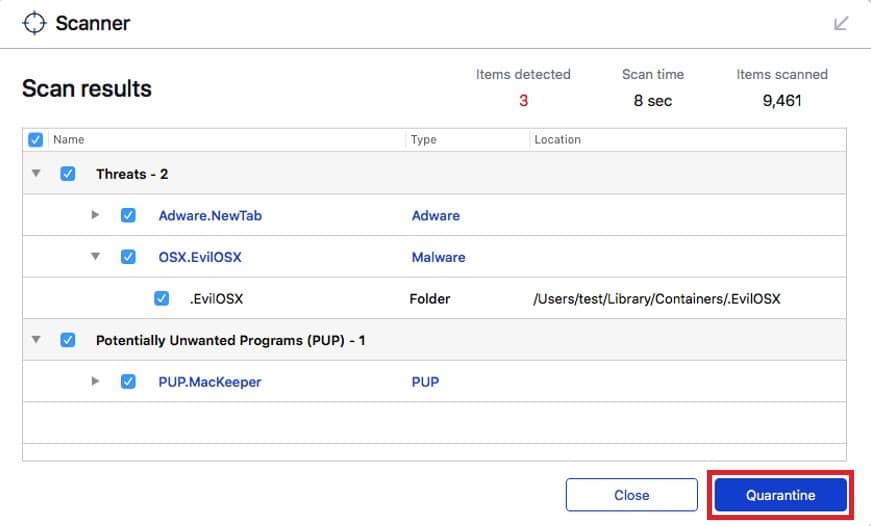 Step 3
After you've quarantined any potential threats, you'll see the scan summary. Here, you can view all the scans that have been completed by clicking "Reports."
Alternatively, you can click "View Report," which will show you information about the completed scan, or you can click "Done" to return to the dashboard.
How to Run Malwarebytes' Other Features
You can also configure custom scans with Malwarebytes so you can determine exactly what you want Malwarebytes to scan.
An important note is that these scans generally take longer to complete, so unless you want a specific folder or drive on your computer to be scanned, we recommend using the normal scan instead.
Step 1
Open the app and click the three small dots in the Scanner tab. You'll see a small drop-down menu. Click "Advanced Scan."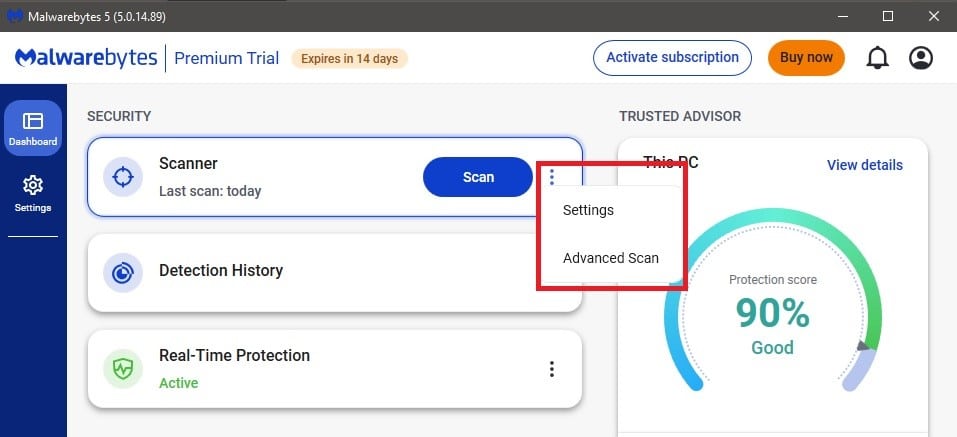 Step 2
You can now select the individual drives or folders you want to scan. Scanning all of them will take some time, but this is a deeper scan that has a better chance of identifying any threats if they're present.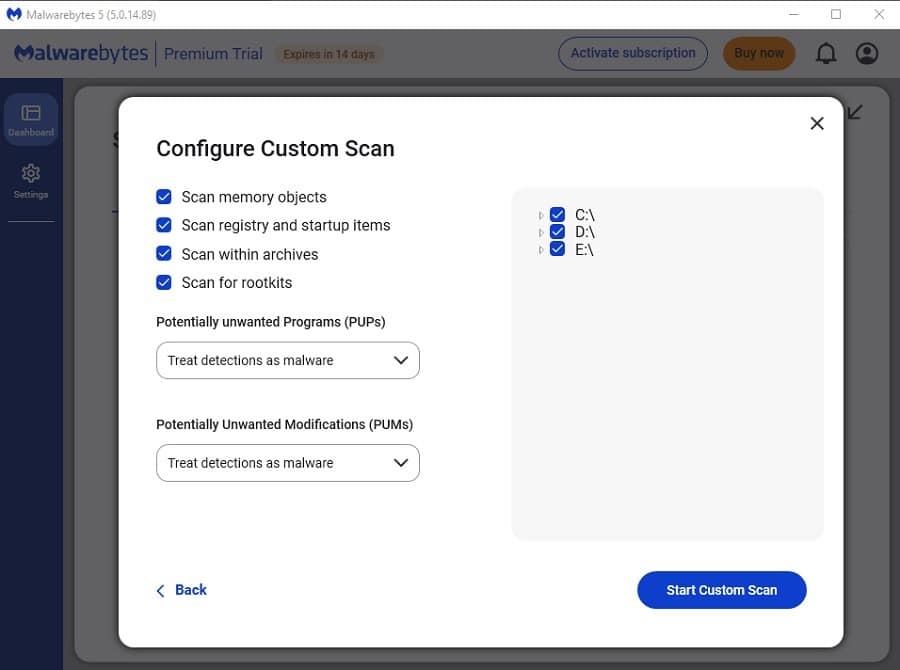 Other Antivirus Guides
Now that we've covered how to download Malwarebytes and use it, you might be interested in our other antivirus guides. Our experts have put together a wide selection of resources to help inform our readership when it comes to internet security.
Summary – Installing Malwarebytes Made Easy
This piece provides a comprehensive guide on how to download, install, and use Malwarebytes for Windows and Mac. Generally speaking, though, it's a pretty straightforward and intuitive tool, with an accessible user interface.
An important thing to keep in mind is that regular updates and regular scans are crucial for maintaining a secure system. By keeping up to date with Malwarebytes, though, you can ensure you can effectively detect and remove threats.
Malwarebytes Installation FAQs
How do you install Malwarebytes?
How do you install Malwarebytes on Mac?
Can you install Malwarebytes without the internet?
How much is Malwarebytes anti-malware software?
Can you get Malwarebytes for free?
References