Axie Infinity was one of the hottest cryptocurrencies of 2021. But things have changed a great deal in the last two years. Axie Infinity's once affluent gaming community is slowly deteriorating, especially since the Ronin attack. The shocking oversight from the team broke the trust of the community.
The future doesn't look bright for the platform's native crypto AXS as investors dump it for robust tokens that have real-world relevance.
AXS Has No Steam Left
Axie Infinity has its strong points. It is an engaging Pet NFT game that can attract diverse demographics. But is it enough?
With the play-to-earn arena getting incredibly competitive, Axie Infinity is left with no choice but to take a back seat. It can't withstand the growing pressure from top games like Gods Unchained, Alien Worlds, and Splinterlands. While metaverse projects like Axie Infinity, Sandbox, and Decentraland have bigger market caps, they don't justify it. They are heavily saturated.
The fact that there is little development (that matters) going on in these games aggravates the situation.
Tokens with Real-World Relevance are the Future
Flimsy tokens like AXS, which have proven their inefficiency several times in the past, have no future. They will slowly lose their market cap as cryptocurrencies with better blockchain use cases enter the market. A good example is Metropoly, which is building a robust crypto community.
The key highlight of the project is its value proposition, as should be the norm. As the world's first NFT marketplace backed by real-world properties, Metropoly aims to change the way we have understood real estate. If real estate investments are limited to the rich now, Metropoly makes it accessible for all using blockchain tokenization.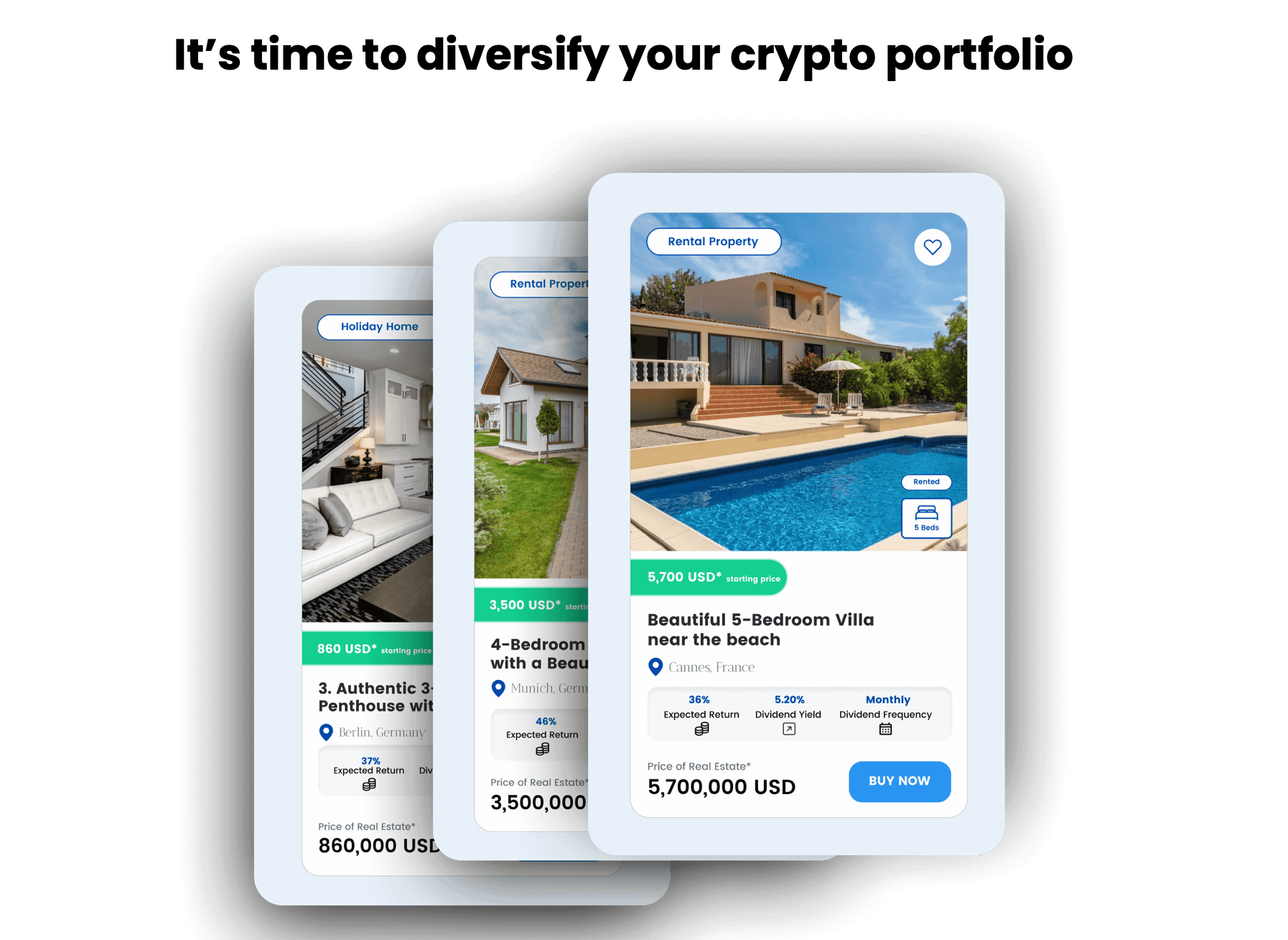 It is interesting to note that 98% of real estate transactions are still done offline. You'd be more stupefied to learn that it takes an average of 60 days to complete a real estate transaction these days, despite digitization taking over most industries. Metropoly will expedite real estate transactions by bringing more efficiency to the multi-trillion-dollar industry.
The platform allows the buying and selling of fractional ownership of income-generating properties as NFTs in seconds. It will be as simple as trading stocks and make real estate investment accessible to everyone, no matter where you reside or what your credit score is.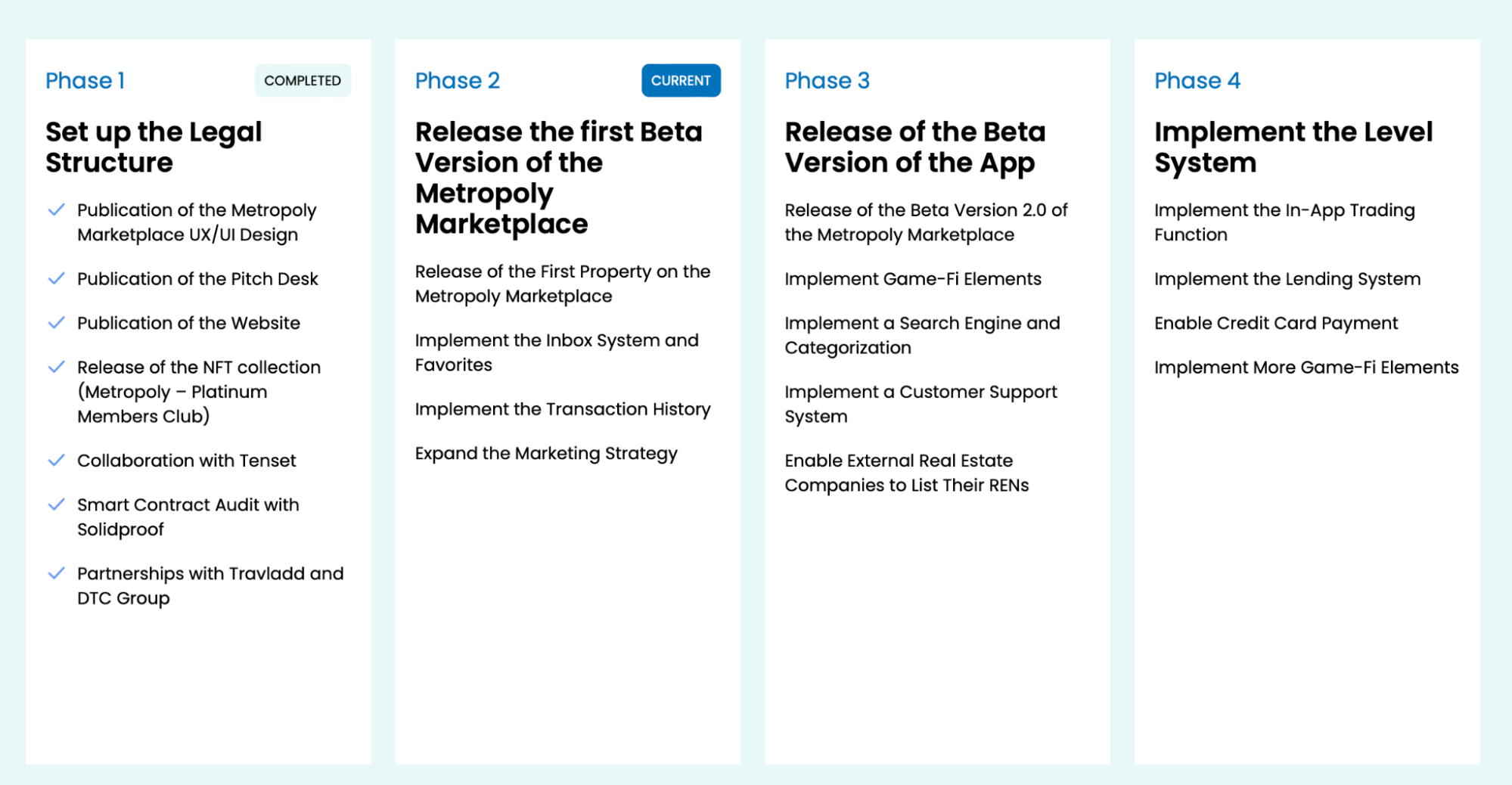 Why Metropoly is an Evergreen Crypto?
The evergreen luster of Metropoly lies in its rooting in the real estate market, which has long been considered a highly lucrative asset class with low risk. Being backed by high-yield properties, Metropoly assets tap into the global appeal of the real estate market.
Here are the key features that lend credibility and high growth potential to the project:
Cashflow – Since Metropoly NFTs accrue rental income, investors have a consistent and reliable way to increase their cash flow. It helps them achieve financial freedom while streaming a small share of their savings into Metropoly every month or quarter.
Value Appreciation – Metropoly's real estate NFTs are backed by real-world properties. All data regarding a property is first added to the blockchain for anyone to see and verify. It is tokenized into an NFT and then divided into fractional assets of affordable prices. Even if you have a small budget of $100, the method allows you to invest in real estate. It goes through expected value appreciation to create long-term wealth.
Passive Rental Income – Real-world real estate investments require you to do paperwork, complete legal compliance, maintain the property, and find tenants. When it comes to Metropoly, everything is taken care of by the Metropoly team, who have years of expertise in their relevant fields. The system allows you to earn genuinely passive income through monthly rental income. It is automatically paid out in USDT by the smart contract.
High Stability – Being embedded in the real estate market, Metropoly can provide a strong hedge against inflation as property values and their passive revenues increase every year.
Property Management – Everything related to the physical property – from maintaining it to ensuring that there's always a tenant in place – is executed by the Metropoly team.
Coming to Dubai soon – Metropoly will soon enter the fertile real estate market of Dubai.
Beta Dashboard is Now Live – The beta dashboard of the Metropoly presale went live much before the token launch, instilling faith in the project. It showcases the team's ambitious vision for the project. The Metropoly Marketplace 3.0 Beta is set to launch on May 28th at 6 pm UTC.
We have achieved several milestones in just 4 days, which include:

– METROPOLY is listed on https://t.co/v4BOQfO9uc, CoinMarketCap, Uniswap, and now on COINGECKO
– METROPOLY is live on New York Time Square
– METROPOLY LED Banner was featured in Las Vegas.
– Partnered with…

— METROPOLY (@metropoly_io) May 7, 2023
METRO Can Give Higher Returns than AXS this Year
The utility-rich makeup of Metropoly gives it higher long-term growth potential than play-to-earn tokens like AXS. You can now buy METRO on Uniswap by entering the contact details. But it is best to buy the token via the website interface as it rules out the chance of falling for METRO copycats.
Highly underrated now, it won't be long before the token rises to the top-100 crypto chart. The project's exciting milestones for the coming months point in that direction.