October has been a disappointment for the crypto market so far. High-cap cryptos have proven to be risky investments again, while young new cryptocurrencies like Chimpzee continue to gather momentum undeterred by the broader market downturn.
Chimpzee is going to help save animals that have been left behind or forgotten in worn torn Ukraine. Our donation will help neuter hundreds of cats and dogs, abandoned during war in Ukraine, raising their chances of re-homing.

WE ARE GETTING CLOSER TO HELPING THESE FORGOTTEN… pic.twitter.com/WSw09KMa0U

— Official Chimpzee Project (@RealChimpzee) October 10, 2023
Clinging to Over-Saturated Cryptos is Risky
The market has been anticipating an "Uptober" after putting up with months of lackluster performance. The recent crypto crash has been an unexpected shock for many investors. Holding on to over-saturated, high-cap assets comes with unfair risk. It has become obvious that shilling by YouTube investors and speculative tweets can't rescue these investments.
Overlooking the massive market capitalizations of these assets in the billions and millions is the primary reason behind this predicament. These assets have saturated, as many of them are already trading above their intrinsic value.
When exposed to the prevailing downtrends, they offer negligible returns to investors.
For a better perspective, over the past year, Bitcoin and Ethereum have managed to surge by 40% and 20%, respectively. If you're buying cryptocurrencies for multifold returns, high-cap cryptos are bound to disappoint you.
Investors who are holding assets like XRP, ADA, and MATIC have even more dispiriting stories to tell as they have mostly found themselves in the red this year. Despite the advancements within their ecosystems, they have struggled to justify a price increase.
But the waning popularity of high-cap assets and the recent string of sell-offs go on to emphasize the incredible fertility of young cryptocurrencies.  That partly explains the growing interest and traffic directed toward the Chimpzee presale over the last few days.
Chimpzee is Trending
The latest sensation in the crypto market is Chimpzee, which has been steadily attracting a growing influx of investors to its ongoing presale. It is in the final phase now and recently surpassed the remarkable $1.58 million milestone.
Chimpzee is distinguished from the crowded crypto market by its unique environmental mission. While most crypto projects are flimsy with little use and purpose, Chimpzee is committed to revitalizing wildlife conservation. It uses blockchain tokenization and crypto incentivization as its allies on the mission.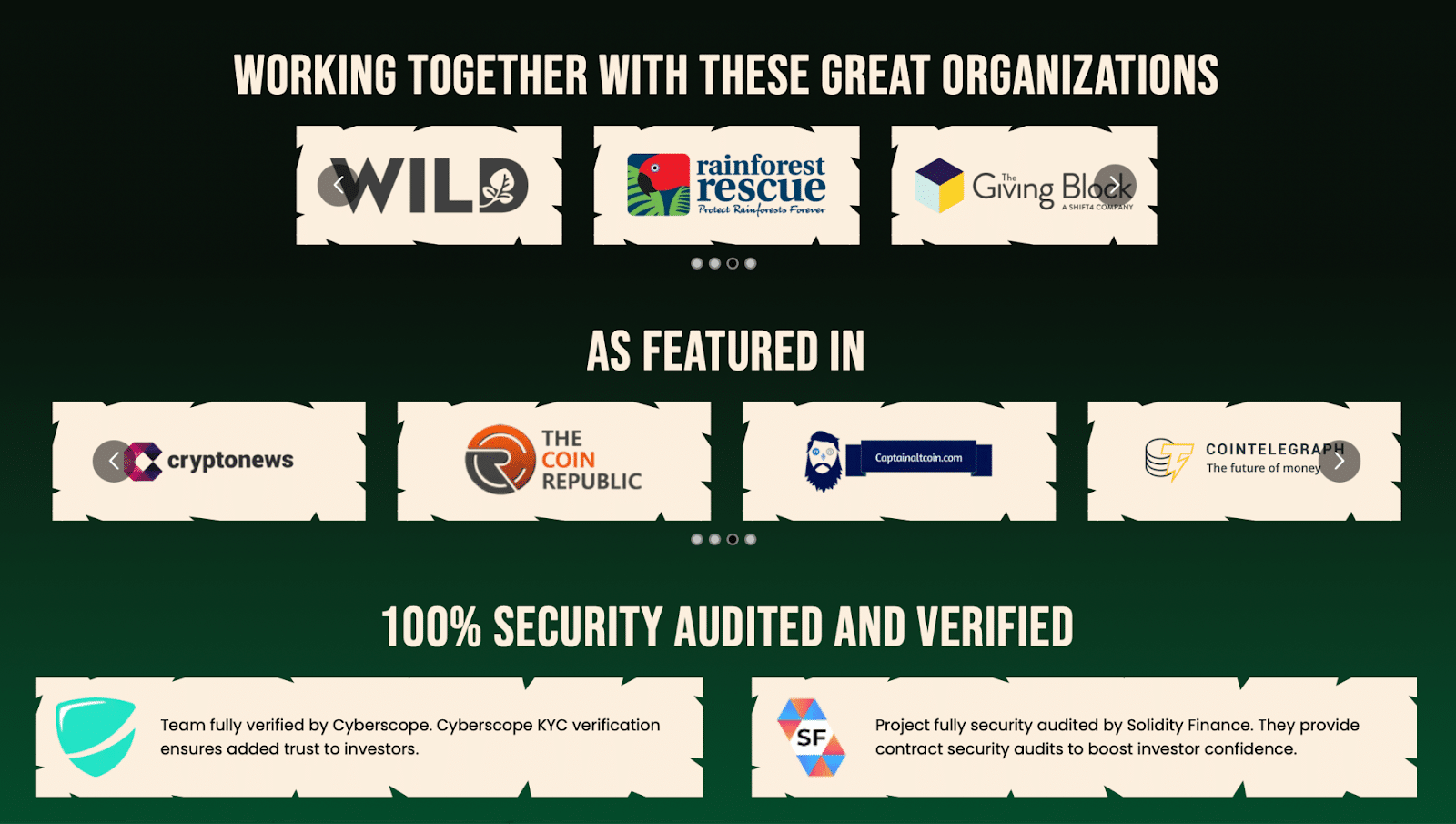 Instead of just relying on awareness campaigns, Chimpzee takes a proactive approach. It encourages participation and donations with the promise of crypto passive income through crypto staking, gaming, and shopping, among others.
The crypto market is in dire need of projects like Chimpzee that make a real-world impact while offering financial incentives. And that explains why it is trending in spite of the broader market downturn.
Wildlife Conservation Initiatives Have Begun
Chimpzee has stayed true to its promises and has already begun its donations to various causes related to wildlife conservation and regeneration.
The project donated to tree-planting efforts within the Brazilian rainforest and Guatemala during the initial presale stage on reaching significant milestones. Another charity event worth noting is the donation to the last surviving herds of desert-adapted elephants.
Chimpzee's proactive track record of delivering on its promises even before the token's official launch instills faith in the project and its road ahead. It not only demonstrates the project's dedication, but also underscores its credibility.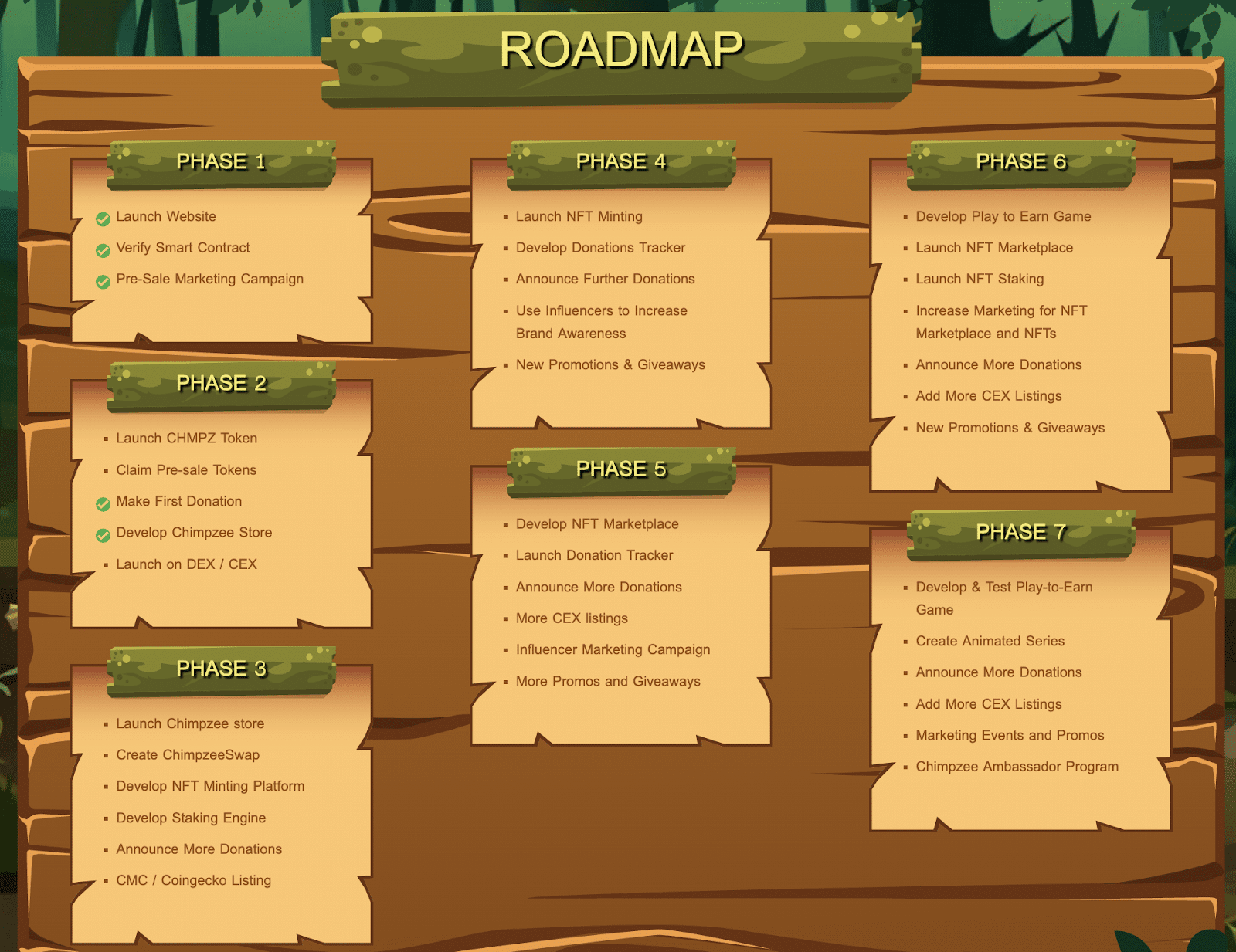 In fact, Chimpzee chose blockchain technology as its primary technological foundation to improve transparency and fairness. They are of utmost importance when it comes to implementing environmental initiatives on a global scale.
Chimpzee is rapidly building its reputation in the wildlife conservation and climate action arenas.
What Sets Apart Chimpzee and Gives it High Market Relevance?
Educating users and patiently waiting for them to recognize the importance of their causes is idealistic. It is slow and inefficient. If we continue along the same path, we won't be able to match the rapid rate at which our forests and ecosystems are deteriorating.
Chimpzee has adopted a two-fold approach to address this issue.
It uses blockchain as its tool for global coordination. As a result, it is able to capture attention and encourage participation in its sustainability mission from a global audience. The meme coin label, in particular, has been helpful for Chimpzee to tap into a younger demographic more effectively.
Chimpzee embraces a proactive system where incentives play a key role. The three-pillared incentivization ecosystem of Chimpzee combines the elements of raising awareness as well. The ecosystem can be divided into the Shop-to-Earn, Play-to-Earn, and Trade-to-Earn platforms.
Users need CHMPZ tokens to facilitate payments in the ecosystem. Chimpzee NFT Passports, on the other hand, help them step up their rewards and passive income.

The best investment gateway to the project is the ongoing presale of CHMPZ tokens. Given that the token is predicted to make a steep climb on its release, the presale features heavily discounted prices.
Investors can also benefit from attractive bonuses, staking APY, and NFT whitelist access to name a few by joining the presale early.