In recent years, several technologies, including AI and blockchain, have emerged and evolved significantly, leaving a profound impact on the market. eTukTuk (TUK) is a crypto project that is marrying these technologies to revolutionize the rapidly growing electric vehicle (EV) sector. Their focus lies in applying these innovations to electric tuktuks in developing nations.
The overarching goal is to eliminate carbon emissions from the environment by championing an eco-friendly eTukTuk, which serves as a pivotal component within a comprehensive suite of solutions. We tell you everything you need to know about this project here.
eTukTuk is Pioneering AI Integration in The Blockchain and EV Spaces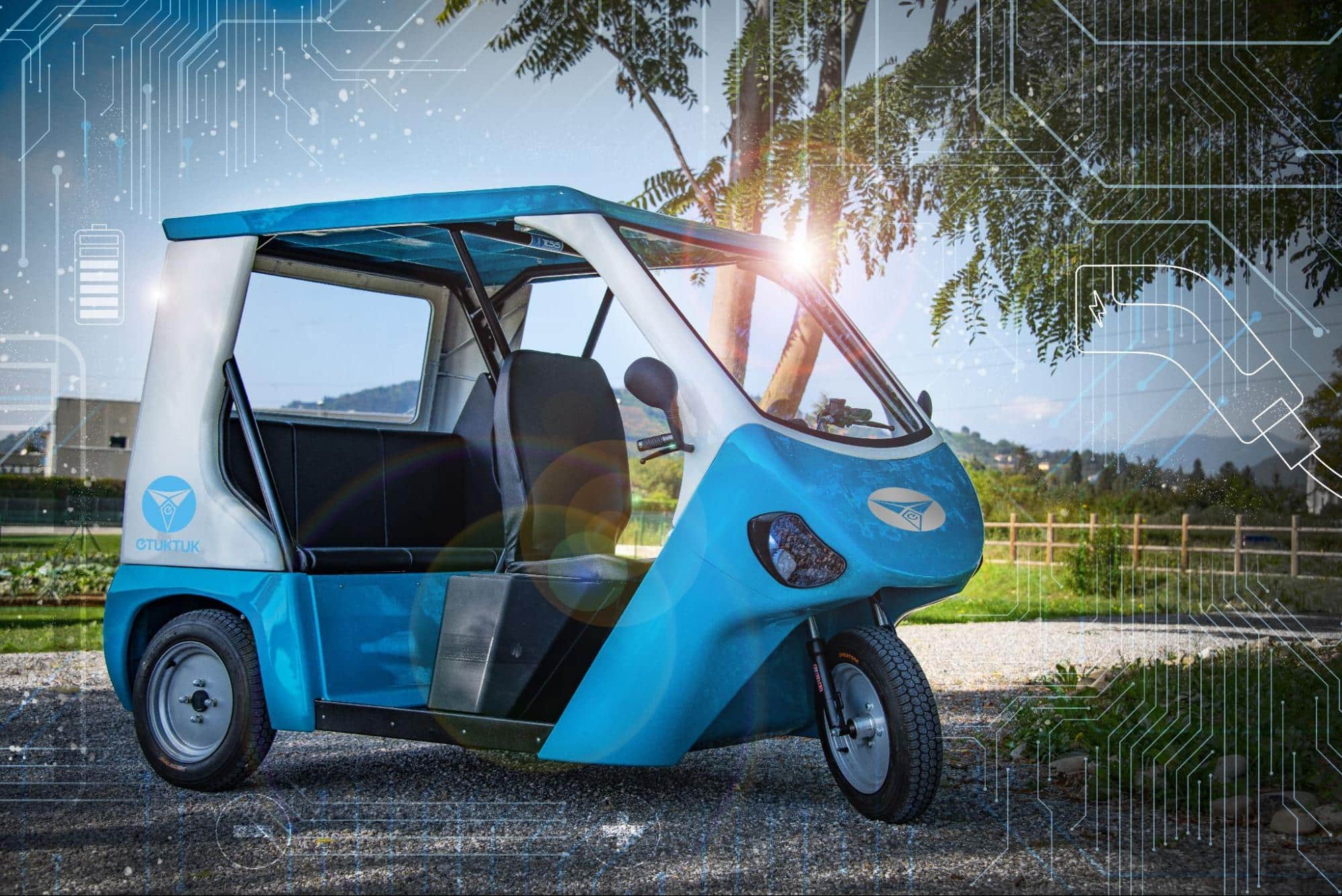 Addressing carbon emissions is a concern taken up by several projects in the field, but eTukTuk (TUK) stands out as one that presents a substantial use case and a well-defined concept. Leveraging blockchain technology and incorporating advancements in AI, the team is focused on establishing an ecosystem that combats carbon emissions by advocating for eco-friendly transportation alternatives. The ultimate vision is to propel the global shift towards electric vehicles.
At the core of this initiative lies the eTukTuk EV, providing a more cost-effective and reliable alternative to traditional TukTuks. This electric vehicle relies on efficient charging stations for its operation. Additionally, the ecosystem supports drivers by increasing their potential earnings, along with offering various benefits to all stakeholders. As a user, you not only have the chance to contribute to the solution but also to reap the rewards of reduced carbon emissions.
eTukTuk's accomplishments go beyond mere rhetoric. The project has achieved significant milestones and established collaborations that bolster its mission. Earlier this year, eTukTuk made waves with its partnership with The Capital Maharaja Group, a prominent conglomerate in Sri Lanka with a strong presence in various private sector enterprises and over 44 international collaborations. This collaboration resulted in The Capital Maharaja Group acquiring a 20% equity stake in eTukTuk's Sri Lankan operations.
Another noteworthy collaboration is the one between eTukTuk and the Sri Lankan government. With governmental backing, this partnership aims to establish over 200 charging station locations, offering substantial advantages for motorists. Drivers are projected to experience up to a 400% reduction in operating costs compared to using TukTuks powered by fossil fuels.
TUK Presale Seeing Traction Build
AI will assist in strategic charging station placements by swiftly analysing vast data from our infrastructure, driver & passenger apps and partner PickMe and it will help us choose optimal spots for new charging stations based on driver routes, popular pickups, trip distances,… pic.twitter.com/qLfyCtEtYX

— eTukTuk (@eTukTukio) October 21, 2023
The TUK token holds a crucial role, granting users advantages as the network of efficient charging stations expands. The team underscores that this impact extends beyond environmental benefits, also positively impacting disadvantaged communities grappling with financial disparities and high living costs. The token's mission is nothing short of ambitious: "to permanently eradicate carbon emissions from our planet!" Despite this lofty goal, the project wholeheartedly demonstrates its commitment to environmental betterment.
eTukTuk has successfully integrated the Layer 2 opBNB from BNB Chain, underscoring eTukTuk's commitment to enhancing efficiency and innovation, providing compelling opportunities for early adopters in the cryptocurrency realm. The adoption of the Proof of Staked Authority (PoSA) consensus method on BNB Chain, which has seen substantial growth in 2023, served as the driving force behind this transition.
The team's resolute dedication to making a substantial difference is evident in the substantial and successful solution they've devised to combat carbon emissions. Naturally, the development of the TUK token is integral to the eTukTuk network's growth. The ecosystem functions by levying a fee on drivers for using their cars, generating revenue for the network. Additionally, territorial partners and power stakers receive TUK tokens with each processed transaction. This scalable approach supports the network's global expansion and facilitates a transition away from fossil fuels, both locally and globally.
Currently, the TUK token is priced at $0.0245 in the presale, set to increase in the subsequent stage toward the end of October. The token has raised over $158,000 thus far.
One particularly noteworthy aspect of the presale is the substantial 40% community discount offered for a limited time. This presents a valuable opportunity to acquire even more TUK tokens, so it's a moment worth seizing. Immediately staking after token purchase will result in an impressive APY of 1,642%.
Conclusion
eTukTuk exemplifies the pinnacle of decentralized technology. With its unwavering dedication to a mission that offers advantages to all involved parties, the project has the potential to emerge as a pioneering token in the cryptocurrency sphere. For individuals keen on both environmental progress and innovative blockchain solutions, delving into the project, exploring its social channels, and participating in the TUK presale is well worth the time.