After weeks of steadily building up the hype and roping in an increasing number of investors to its presale, Chimpzee (CHMPZ) is not far from seeing its first centralized exchange listing. The team announced recently that it would reveal which exchange this is this week, so investors have a lot to look forward to.
Those who haven't yet invested will also want to keep a close eye on the project and certainly consider investing before that happens. After all, the CHMPZ token is in its final stage, so there's not much time left for one to invest. We give you all the details on the project and the token's presale here so you can make the right decision.
Chimpzee Is Reshaping The Nature Of Crypto Projects
Next week Chimpzee is going to announce the first CEX that it will be listed on!

This will be the first with others to follow. The CHMPZ token has attracted some interest from a number of exchanges. pic.twitter.com/lWBuROZx8p

— Official Chimpzee Project (@RealChimpzee) November 17, 2023
Chimpzee has been gaining notable attention within the cryptocurrency community as it progresses through its presale phases, resulting in the CHMPZ tokens swiftly surpassing the $2.3 million funds raised milestone.
The CHMPZ token is currently valued at $0.00155 and the listing price is fixed at $0.00185. Remember, this is the final presale stage, so get involved quickly. The team will announce the first centralized exchange listing this week so expect a surge in interest.
Exclusive Chimpzee Diamond NFT Passports are available after the presale. Those who do not participate in the presale can only acquire these after the whitelist event. Furthermore, a burning mechanism will be triggered when CHMPZ coins are used to acquire Chimpzee NFT passports. This could potentially burn 5 billion tokens from the circulating supply.
Following the presale, the primary concentration of the Chimpzee team will transition to obtaining listings on various exchanges and improving the technology. There's a lot in store for the future, so investors and those who are considering investing should keep a close eye on the project's social channels. This is truly becoming a project that could change how crypto projects operate with respect to its effects on the wider world.
Mutiple Features Available On Chimpzee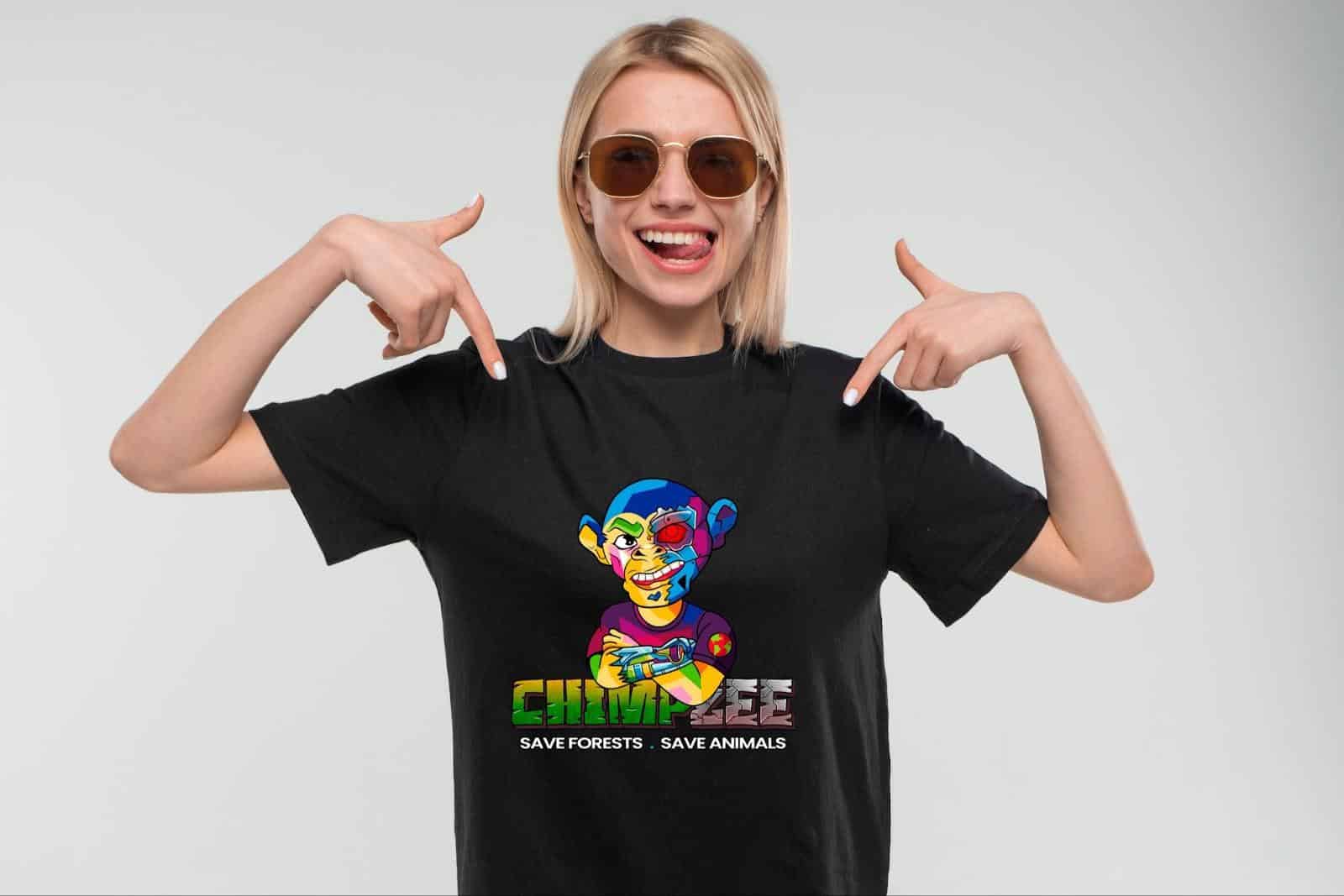 Chimpzee is committed to wildlife preservation, tackling climate change, and providing users with a means to generate passive income. The team has allocated 10% of the token supply and a portion of profits to organizations actively involved in addressing these crucial issues. Additionally, Chimpzee has outlined comprehensive plans for an ambassador program and community outreach initiative, funded by the project's resources, to emphasize the importance of raising awareness and funds for conservation efforts. Collaborating organizations include The Giving Block, Rainforest Rescue, WILD, and One Tree Planted.
In pursuit of this mission, Chimpzee introduces a suite of robust features such as Shop-to-Earn, Trade-to-Earn, and Play-to-Earn mechanisms. These functionalities empower users to earn rewards while actively contributing to the project's overarching goals.
Chimpzee offers a diverse range of features tailored for cryptocurrency enthusiasts, with a special focus on the Chimpzee shop, NFT marketplace, and Zero Tolerance Game. The Chimpzee shop serves as a centralized hub for various products and commodities, while the NFT marketplace facilitates the trading of NFTs, providing a channel for passive income through a share of the platform's trading fees.
Players can accumulate CHMPZ tokens in the environmentally-conscious Zero Tolerance Game by achieving specific milestones. Holders of Chimpzee NFT passports receive additional benefits, enhancing their passive income potential within the Chimpzee ecosystem. The following outlines the stages involved in obtaining a Chimpzee NFT passport.
Moreover, Chimpzee will also introduce a smartphone application that uses AI technology to create customized Chimpzee AI avatars. Users will be able to create custom Chimpzee avatars and customize their NFT passports.
As you can see, there is a whole host of features that Chimpzee offers, and these can truly change the world. It is setting an example with respect to what crypto projects can do to better the world. Investors who have a similar inclination towards charity should seriously look at Chimpzee more closely by examining its website.
Conclusion
Chimpzee has had a phenomenal presale and it looks like it will have an even more successful life after it gets listed on exchanges. With the first CEX listing coming out soon, the community is really looking forward to it. For those who are considering getting behind this eco-friendly project, you'll want to do this as quickly as possible as the CHMPZ token is in the last presale stage. While you're at it, consider engaging with the project on its social media channels.