Chimpzee has launched its eagerly awaited online store.
A destination to "Shop, Earn, and Save the Planet", the Chimpzee Shop brings more energy to wildlife conservation through crypto incentivization. The project's goal is to build a new wave of conscious individuals.
CHIMPZEE WELCOMES EVERYONE TO BROWSE THROUGH THE NEW CHIMPZEE SHOP!https://t.co/Xj8U77NZYN

➡️This is Part 1 of our 2 part staged opening. In this first part you can browse Chimpzee gear in the shop and create an account. You will not be able to buy yet as we are still… pic.twitter.com/h9rHCv7f0c

— Official Chimpzee Project (@RealChimpzee) October 13, 2023
What Does it Look Like?
The Chimpzee Shop is an online store where users will be able to buy products like tees, tank tops, and mugs that feature impactful messages promoting a sustainable planet. By buying these products, customers get an opportunity to share their dedication and commitment to an eco-friendly tomorrow.
The recent launch of the Chimpzee Shop marks the first phase of a two-part opening.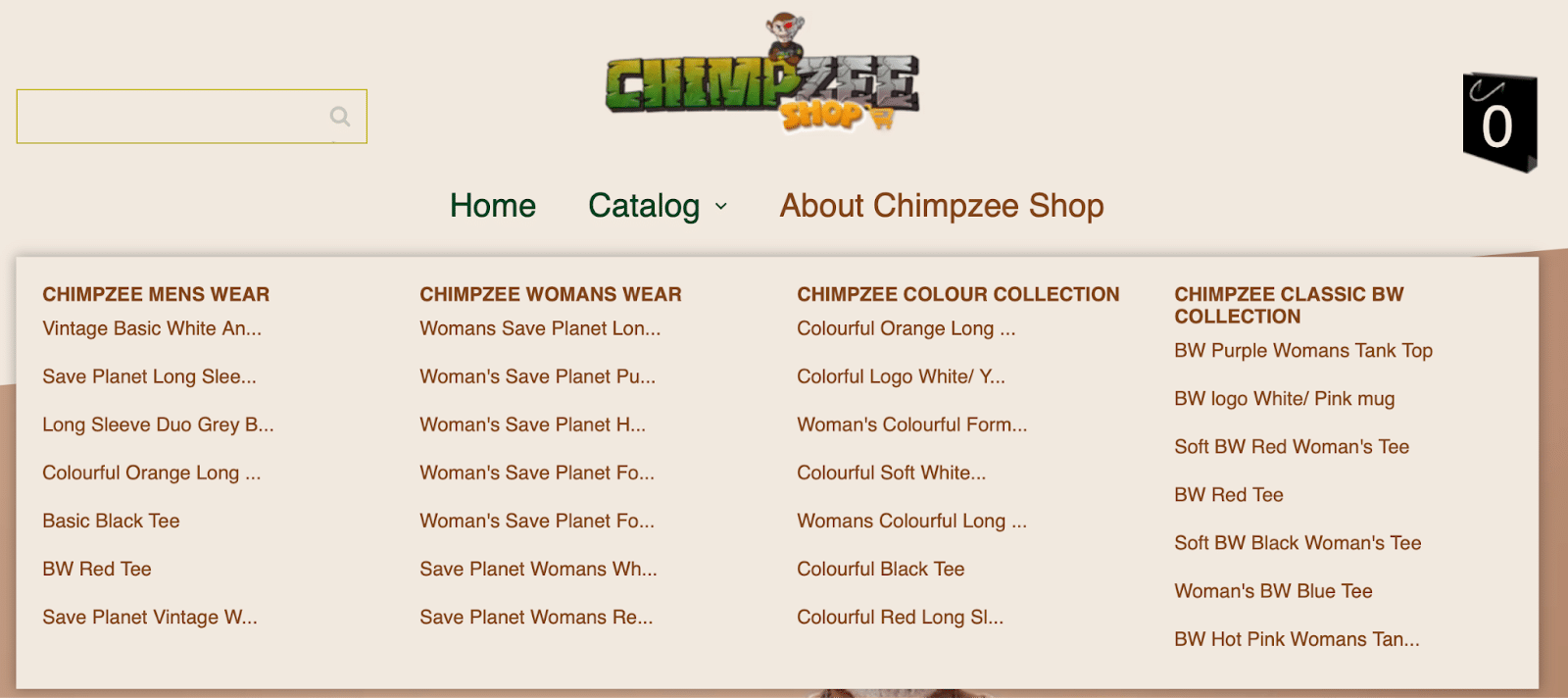 In the current version, users can explore different merchandise on the website and set up their unique shop accounts. But it's important to note that it hasn't enabled purchasing items yet. This is because quality control tests are currently going on, and the team is finalizing terms with their payment provider.
The fully operational shop will go live soon, where users will be able to buy Chimpzee gear and earn CHMPZ tokens as rewards. The shop-to-earn platform allows users to monitor and track their rewards.
The Chimpzee Shop is the shop-to-earn pillar of the ecosystem, which has three pillars in total. There are diverse avenues to earn rewards within the ecosystem, including participation in the Play-to-Earn and Trade-to-Earn sectors. The project enables users to generate more income while contributing to the conservation of the planet.
Committed to Wildlife Preservation
Chimpzee is deeply committed to its wildlife conservation goals and actively contributes a portion of its profits to support genuine environmental initiatives.
An example of this commitment is the recent $15,000 donation to safeguard one of the world's last remaining herds of desert-adapted elephants. It was made possible through a collaboration with the WILD Foundation.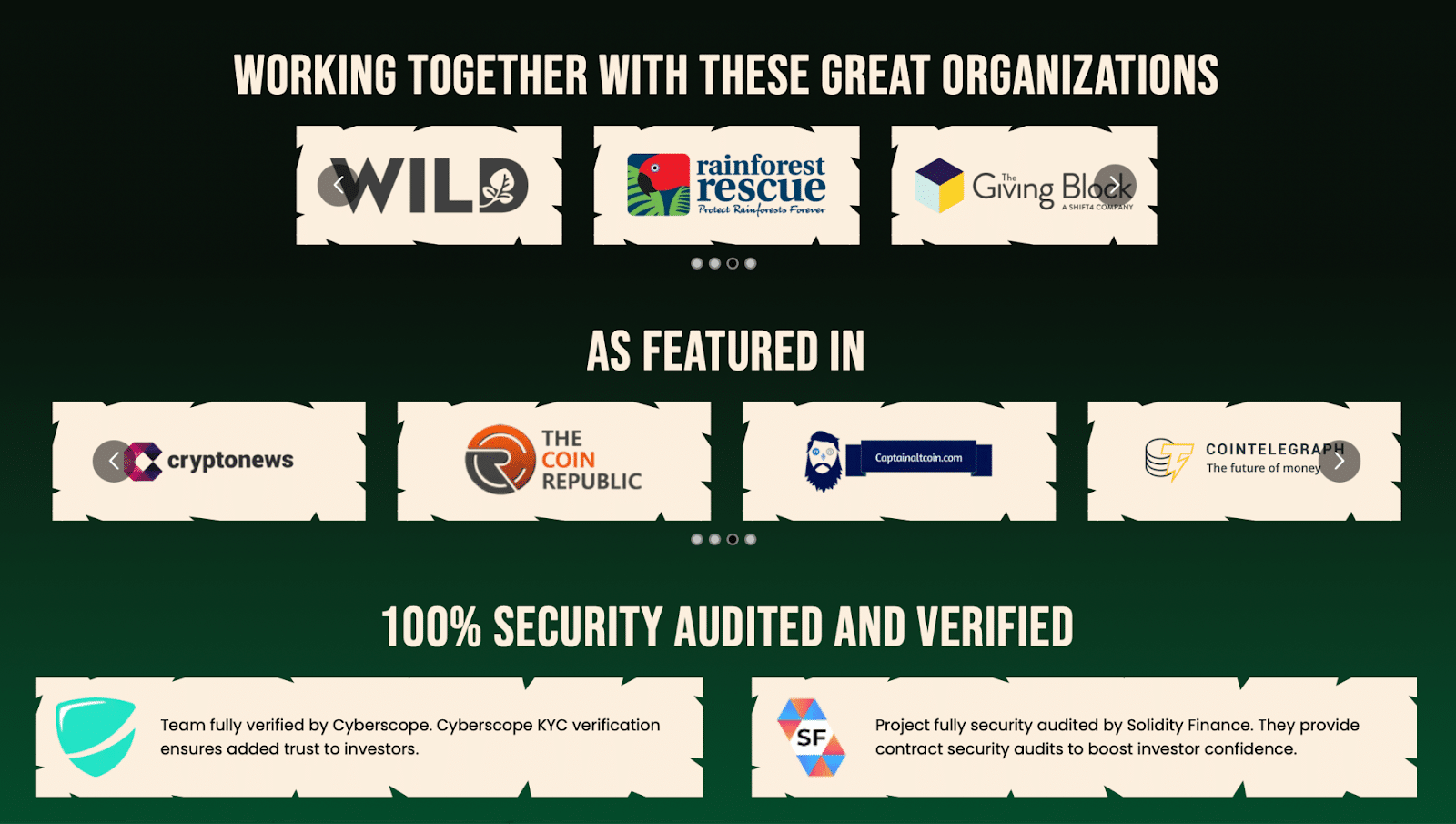 Chimpzee has also partnered with One Tree Planted to plant 1,200 trees in the Brazilian rainforest and an additional 20,000 trees in Guatemala. Chimpzee is also collaborating with platforms like Rainforest Rescue and The Giving Block to bring its vision alive.
These affiliations and initiatives, launched ahead of the roadmap, have significantly expedited the presale of CHMPZ tokens.
It will continue to contribute to more initiatives as it reaches new milestones in its ongoing presale, which has now crossed the $1.6 million mark. Chimpzee is working on its NFT marketplace now, the trade-to-earn pillar of its ecosystem.
Chimpzee is going to help save animals that have been left behind or forgotten in worn torn Ukraine. Our donation will help neuter hundreds of cats and dogs, abandoned during war in Ukraine, raising their chances of re-homing.

WE ARE ALMOST LESS THAN 30K AWAY FROM HELPING THESE… pic.twitter.com/WanpkBr6Qz

— Official Chimpzee Project (@RealChimpzee) October 15, 2023
CHMPZ Tokens and Chimpzee NFTs
CHMPZ tokens play a vital role in facilitating the seamless operation of its ecosystem. It underpins the payment and reward systems within the shop2earn, play2earn, and trade2earn platforms.
CHMPZ has real-world value as it will be traded on public exchanges for other cryptocurrencies after the presale has finished. The Chimpzee NFT Passports provide users with exclusive benefits and privileges within the Chimpzee ecosystem as well as a clear advantage over everyone else.

The CHMPZ presale presents an excellent avenue for early investors to acquire the tokens at discounted rates before they become available on public exchanges. The presale is open to the public.
If the presale maintains momentum, it will conclude in a few days after meeting its hard cap. It is now in the 14th stage of its 16-stage presale. Since each stage features a small incremental increase in the token price, the earlier investors join the presale, the more profitable their entry point.
In the current stage, the presale purchase comes with a 4X bonus to investors, adding an extra layer of incentive and an opportunity to buy at early presale prices when you factor in the free tokens..
Proactive Strategy Combats Market Volatility
Chimpzee has implemented a proactive approach to safeguard its token against market downtrends with the help of burning and staking mechanisms. All cryptocurrencies, even those with real-world use cases and high demand, are susceptible to the unpredictable fluctuations of the market. So the thoughtful measure makes sense.
Market volatility is daunting. It affects the impact of an asset and demands an extended period of recovery. Chimpzee will burn all CHMPZ tokens used to buy the NFT Passports and introduce some burn events to help sustain a steady growth trajectory.
The capitalization of the inverse relationship between supply and price helps the project to maintain its resilience against market fluctuations.
Pump Incoming?
The launch of the full-fledged Chimpzee Shop and NFT Marketplace will help the project gain more traction from both crypto and eco-conscious communities. It could lead to a massive price surge for Chimpzee, which is now closing in on its presale sell-out and will soon list on public exchanges.
We have received a few questions on whether Chimpzee can reach its listing price if we reduce the Total Supply to under 40 billion tokens?

CHIMPZEE HAS A CURRENT TOTAL SUPPLY OF 37 BILLION NOW!🤩

This is what we have found:

XRP has a Total Supply of 100 Billion
XRP launched at…

— Official Chimpzee Project (@RealChimpzee) October 14, 2023
The surge can be anywhere from 5X to 7X depending on broader market factors. The fact that Chimpzee's theme resonates with the meme coin market will also contribute to its initial pump. But unlike meme coins, Chimpzee is not a fleeting hype. It has high long-term market relevance.