Coincall is a new options and derivatives trading exchange. The platform will be hosting free weekly sessions by expert traders and offers a vast online academy to teach users about the basics of trading cryptocurrency options. 
The first fully custodied centralized crypto exchange (CEX), Coincall works with several custodians to store and protect investors' funds. In this guide, we will discuss more about Coincall's trading options, referral programs, and third-party custodians. 
Learn and Engage in Options Trading via Coincall
Coincall is a new cryptocurrency platform that is attracting retail and institutional traders to its options and derivatives exchange. The platform states that crypto options trading currently contributes to only 1% of the total market's trading volume. 
However, as this number is expected to 10x in the next 3 years, Coincall wants to be at the center of this expanding niche. With cryptocurrency options, traders have the opportunity to bet on future market movements rather than hold the underlying asset.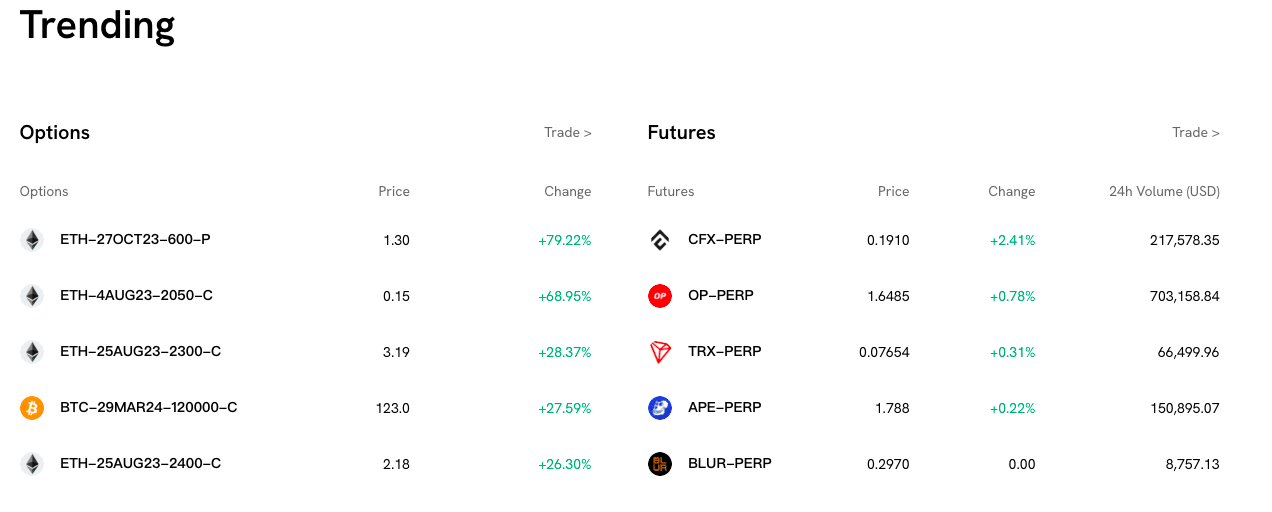 By holding an options contract, the trader has the right to buy or sell the contract at a specific date. One can buy a call option if they expect the price of an asset to rise or a put option if they predict a price correction. On Coincall, one can take out options on top cryptocurrency assets such as Bitcoin and Ethereum. 
Coincall will allow users to start trading through its simple user interface. The platform will be accessible on iOS and Android soon, allowing one to trade from anywhere. Novices and newcomers can take advantage of Coincall's trading academy, which will feature a vast number of free educational materials and resources. 
Along with the basics of options trading, users can learn what are call and put options and also find out how to begin trading on the Coincall exchange. Coincall will also host weekly live sessions to teach new investors the basics of options trading. Expert traders gathered from around the world will hold these free sessions. 
Coincall uses Third-Party Custodians to Protect Users' Funds
One of the top features of Coincall exchange is that it does not have custody of the users' funds. Coincall is the first fully custodied CEX. This means that the users' funds are stored with third-party custodians. 
Cryptocurrency custodians are service providers that protect a firm's digital assets. Since crypto assets are susceptible to liquidity crises or online hacks, it is important to protect the assets. Custodians protect your private keys – an alphanumeric password that gives you access to your cryptocurrency holdings.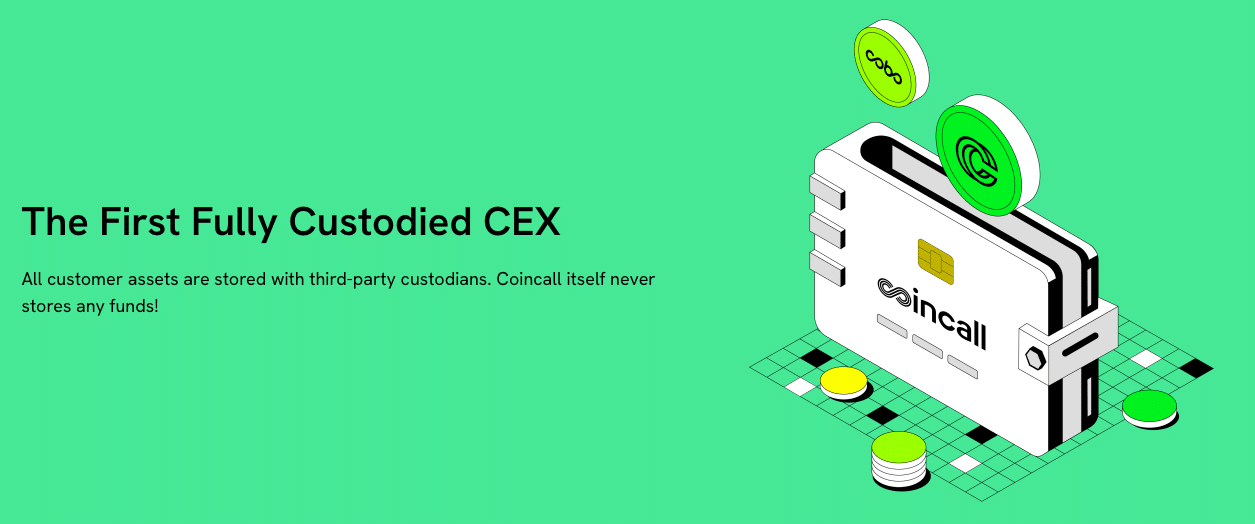 By losing a private key, users lose complete access to their holdings. Therefore, the Coincall exchange has connected with multiple third-party custodians to give greater security and protection to the traders. 
In July 2023, Coincall partnered with a popular custodian, Cobo. This leading custodian offers an innovative Wallet-as-a-Service (WaaS) solution, which offers top-quality security, risk control mechanisms, and on-chain monitoring expertise. Cobo provides services to more than 500 leading institutions, such as the Bybit and OKX exchange. 
Coincall is also storing funds on other popular custodians, including Clearloop and Copper. 
Get Passive Income with Coincall's Referral Programme 
Apart from options trading, users can leverage Coincall's referral program to generate passive income. After creating a new account on Coincall, traders can get a referral link from the website and onboard their friends. 

Both parties are required to make a deposit on the platform and start trading with Coincall. Those who have referred new users can make up to 30% in commissions. This is a great incentive for those seeking additional income on the platform.