Banana Gun ($BANANA) is a newly launched crypto token that has gained a lot of traction in the last week – not least because its original contract was found to have a bug that saw the token lose 99% of its value.
Despite reportedly having the contract audited twice, the price of BANANA fell from almost $9 to $0.02 before the project then launched a V2 token and airdropped investors a new allocation.
Although there were claims from social media that the bug was actually a rug pull, the V2 token has since launched and is around 100% up over its launch price.
Banana Gun is a sniping tool that allows users to snipe upcoming launches or buy tokens via a Telegram bot.
Banana Gun Price Prediction – Summary
End of 2023: Banana Gun has gained much attention since launch – both positive and negative – and had over $10 million of volume on the first day of its V2 token. However, in the days since that volume has dipped, although it is still showing green candles for now. After huge hype around the project in the build-up to the original launch, that has been hugely dampened by the buggy contract and it appear investors are approaching the token with more caution now – although it is still showing gains over 100%. With crypto prices expected to dip before the end of the year, the price of BANANA could be $10 or less in late December.
End of 2025: The price of Banana Gun will largely depend on how well the sniping bot works and whether new investors want to be part of the project. The crypto space as a whole is predicted to be in a much better place over the next two years, with the next Bitcoin halving (expected in mid-2024) potentially sparking a new crypto bull run. Banana Gun should improve in price but investors also need to consider the low circulating supply, just 24% at the time of writing, with another 6 million-plus (60%) BANANA tokens being added to the supply in the next 24 months. We predict a price of $15 per token.
End of 2030: According to the Banana Gun whitepaper, the project doesn't appear to have other plans for expansion, although the revenue sharing scheme should be attractive enough to invite new investors. Again, it is important to consider that the supply will have reached its full 10 million by the end of the decade, which could reduce the value of the token – BANANA may still reach $20, however.
Banana Gun Price History
Banana Gun ($BANANA) has got off to a decent start due to its bugged first contract, with its price currently 100% up from launch, although much more had been expected after huge hype in recent weeks.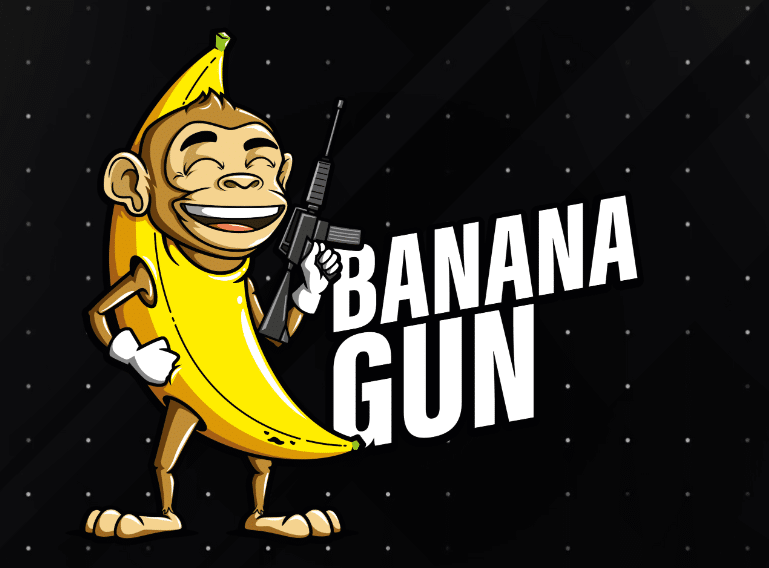 That bugged first contract saw the project lose 99% of its value – dropping from $8.70 to $0.02 – in just three hours on September 11, with the token then relaunching on September 15 after draining the liquidity pool and airdropping investors the new tokens.
The token was relaunched on September 15 for $6.20, according to CoinGecko and DEXTools data, and then after a brief rise to $11, dropped as low as $8.31 on September 17 before pumping to $12.40 later that day, a 49% increase in about 12 hours.
At the time of writing, BANANA is priced at $12.45 – over 100% above its launch price.
Banana Gun Key Points
Banana Gun is a Telegram bot that allows users to snipe presale tokens and trade crypto quickly.
It was launched to huge hype although that was dampened by its launch troubles, when a coder found a bug in its smart contract.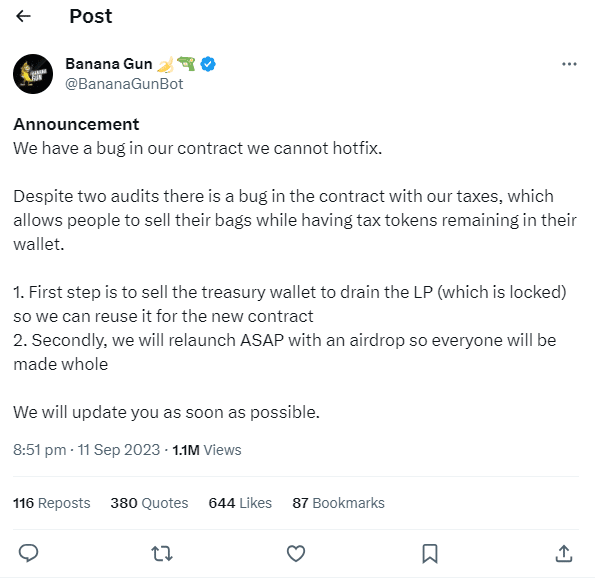 A new version of the token was then launched, with investors airdropped new tokens.
While the project is currently in profit, there has been a much more muted response than expected to the launch of the second token, with volume only at around $10 million on its first day.
The project also plans to burn tokens in the future, although there has been no details on when or the amount, while revenue-sharing and bonus schemes should make holding tokens attractive.
Banana Gun Price Prediction 2023
At the time of writing, Banana Gun is trading at $12.45, putting it 100% up over its launch price on September 15.
Trading volume has been relatively muted, although that could pick up should the bot prove successful and potential investors find the revenue-sharing and bonus potential attractive.
However, most crypto analysts are predicting the crypto space to struggle between now and the end of the year, especially with inflation remaining high, the struggles of the Chinese economy and other macroecomic factors such as the war in Ukraine and high interest rates.
We would predict BANANA to have a price ranging between $8 and $12 by the end of 2023.
Banana Gun Price Prediction 2025
As noted above, the price of Banana Gun appears to largely depend on the success of its trading tool, as the Banana Gun whitepaper has few details about any other future plans to expand its offering.
The good news for investors is that after almost two years of an extended bear market in the space, the next crypto bull run is expected at some point in 2024, with the likes of Bitcoin billionaire Arthur Hayes confident the market will make huge gains in the next 12 months.
"I believe the next bull market in crypto could commence in early 2024. This could potentially be the most significant bull market not only for cryptocurrencies but also for risk assets since the eras of World War II and the Great Depression," he stated.
Much of the confidence in the space is because of the upcoming Bitcoin halving, which not only makes mining rewards harder but has historically been a key driver in previous bull runs.
Indeed, as our Bitcoin price prediction has noted, the likes of investment bank Standard Chartered are predicting a $120,000 Bitcoin by the end of 2024 and strength into 2025, which will have a massive knock-on effect on the rest of the market – including Banana Gun.
However potential BANANA investors should also note that, at the time of writing, just 2.4 million of the project's 10 million max supply are currently in circulation.
According to the Banana Gun tokenomics, another 6 million tokens will be unlocked over the next 24 months at 250,000 per month. Adding that many tokens to the supply will greatly affect the price of BANANA, which is why we are predicting a price of $15.
Banana Gun Price Prediction 2030
It is difficult to accurately predict the price of any cryptocurrency over an extended period of time, with so many differing factors affecting the long-term price prospects.
What is undeniable, however, is the ever-growing popularity of Telegram trading bots and the number of new crypto users joining the space. As one of the first and largest Telegram trading bots, Banana Gun is well positioned to take advantage of new users.
The whitepaper outlines that the token will eventually be subject to a burn – although there are no further details at this time – while there is a revenue-sharing scheme and transaction bonus for all trades conducted through the bot.
However, the project is also very new to the market and it is unclear how crypto traders and investors will react to it over an extended period.
In this Banana Gun price prediction we believe BANANA could reach a high of $20, although the potential for new and improved sniping technology – especially as AI becomes more and more advanced – could make it obsolete.
Possible Highs and Lows for Banana Gun
The table below outlines what we believe are realistic prices for Banana Gun until the end of the decade.
As with any project – and doubly so with newly launched and unproven ones – investors should only spend an amount they can afford to lose.
| | | |
| --- | --- | --- |
| Year | Potential High | Potential Low |
| 2023 | $12 | $6 |
| 2025 | $15 | $8 |
| 2030 | $20 | $1 |
What is Banana Gun?
Banana Gun is a Telegram bot that allows its users to snipe crypto presales and trade tokens quickly by using specific commands or trigger keywords in the Telegram chat.
Following on from the success of Unibot, Banana Gun helps crypto traders and investors manage their trading and sniping much more quickly and efficiently.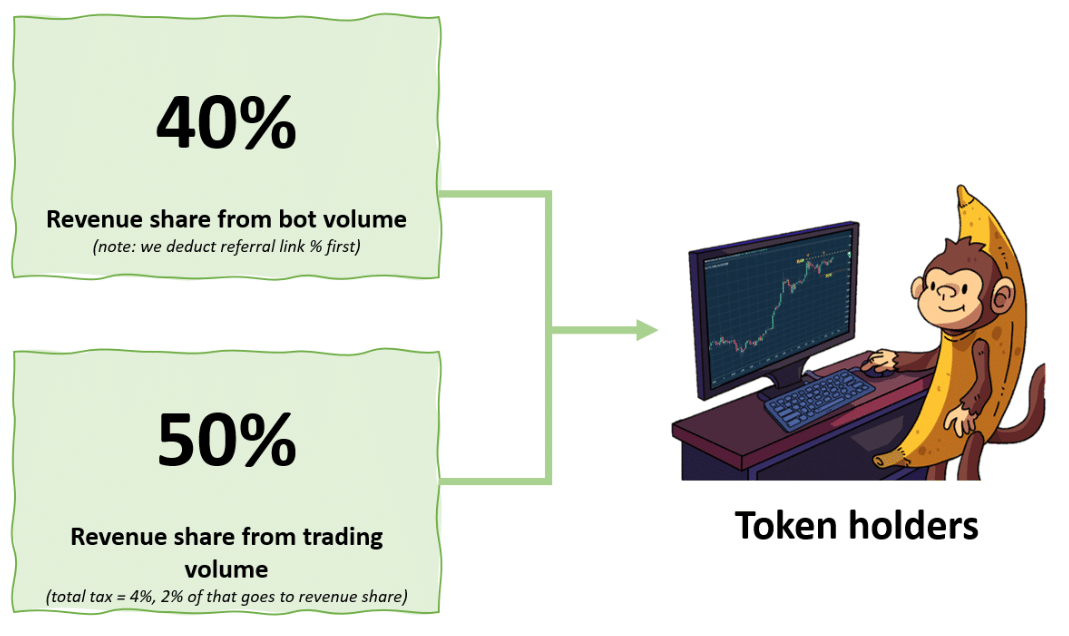 BANANA token holders are able to claim a share of overall revenue on their dApp, both from bot revenue (40% after referrals) and 50% of tax revenue. There is also a bonus of BANANA tokens for anyone who trades through the bot, whether they are sniping or buying tokens.
Whilt the launch was massively hyped, a problem in its smart contract has seen enthusiasm wane. According to multiple reports, a pseudonymous coder – MisterChoc – found a flaw in the BANANA token smart contract within seconds, using Open AI's chatbot ChatGPT.
Banana Gun claimed its token had been audited twice, including by reputable blockchain security firm CertiK, but neither audit spotted the bug.
With the token dropping from $8.70 to $0.02 in just three hours, the developers decided to drain the liquidity pool and launch a new version of BANANA, airdropping users new tokens.
The second version of the token has had a reasonable response, recording over $10 million of trading volume on its first day, although that has dropped in the days since.
At the time of writing, the price is around 10% above its launch price.
Factors Affecting the Banana Gun Price
As outlined above, the major factors affecting the price of BANANA will be the success of its trading bot and whether potential users find the revenue-sharing/bonus scheme attractive.
Both of those benefits of the ecosystem will definitely incentivize holding, with the potential for large gains from the broader ecosystem even if individuals are not using the Telegram bot to snipe or purchase.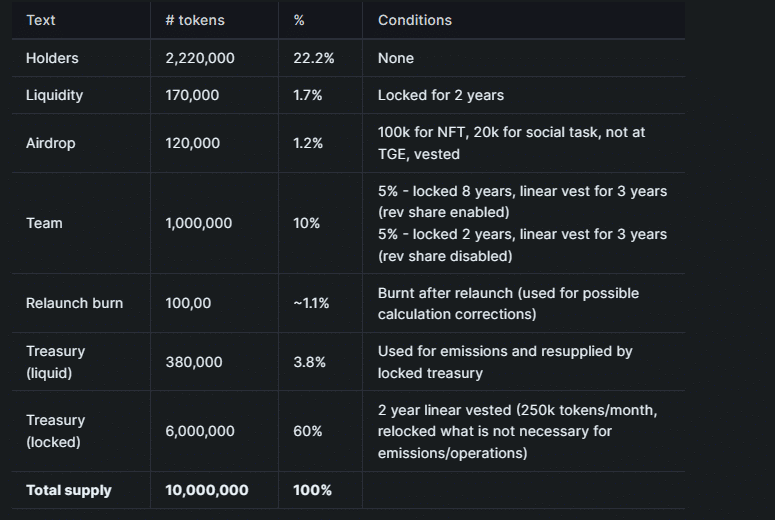 Telegram bots have quickly become an extremely popular way to do business in the space, with Unibot being at the forefront of the market.
That token, for comparison, saw an incredible price increase of almost 2,000% between July and August, pumping from $12 to $220 in just four weeks. Although the price has since dropped to $77, that is still 5x higher than its launch, with thousands of users utilizing its bot.
The revenue sharing and bonus schemes should also incentivize users to earn tokens long-term, as they will be able to earn free BANANA both as a bonus for using the platform and just for being part of the ecosystem.
A planned token burn, despite details being scarce at the time of writing, can also have a positive impact on price, as has been seen with other projects in the past.
However, one major factor that potential investors should be aware of is the small circulating supply – currently only 24% – with the majority of tokens to be unlocked over the next two years at 250,000 (2.5%) per month.
As with all cryptos, the wider market and world economy will also have an impact on price, with short-term pain expected in late 2023 before a bull run in 2024 and 2025.
Is Banana Gun the Best Crypto to Buy in 2023?
Banana Gun is an interesting crypto project with some potential for the future, although its price potential has been greatly affected by a botched smart contract that has hugely dampened hype, as well as a small circulating supply that will impact price.
We would not rate it as the best crypto to buy in 2023, we believe that is Wall Street Memes ($WSM) which is due to launch imminently after an explosive ICO.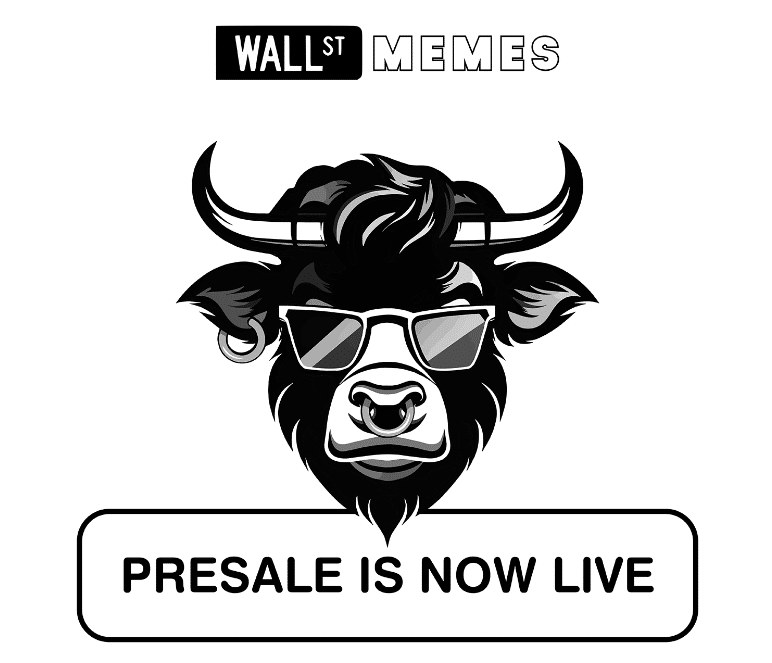 Also rated by us as the best presale of the year, Wall Street Memes has raised more than $25 million since launch as a high-potential meme coin backed by a social media following of more than a million, with Elon Musk a known fan having interacted with the page on multiple occasions.
The project, which has a small supply of just 2 billion, is offering tokens for $0.0337 but investors only have until September 27 to take part in the presale, with WSM to then be listed for its IEO on a tier-1 centralized exchange.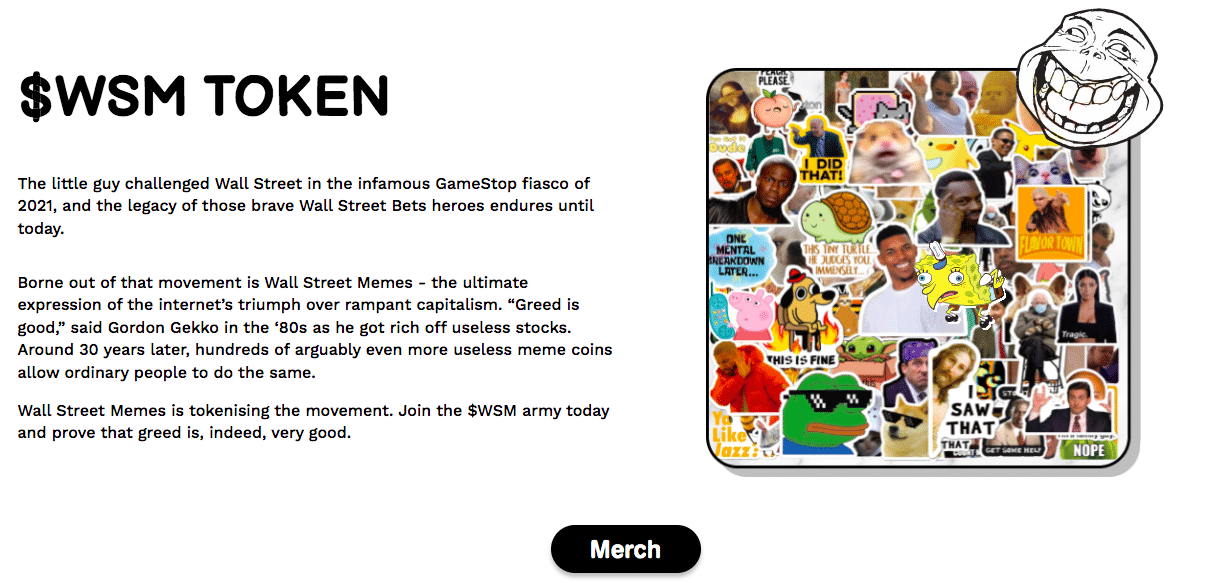 Wall Street Memes has been developed by a trusted team with long experience in the space, having previously released the Wall Street Bulls NFT collection, which sold out in just 30 minutes in 2021.
It also offers staking and, at the time of writing, around 340 million tokens have been added to the staking pool, offering an estimated annualized yield percentage of 58%.
More information on the project, which has been positively reviewed by the likes of Joe Parys (380k YouTube subscribers), can be found in the Wall Street Memes whitepaper or on their Linktree page.
Banana Gun Price Prediction – The Verdict
Banana Gun is a new crypto project and Telegram bot that allows users to snipe crypto presales and trade tokens more quickly and efficiently.
The project built huge hype in the lead up to its launch, but a bad smart contract – which was apparently audited by two firms – saw BANANA tokens lose 99% of its value in three hours before the liquidity pool was drained a new token was released.
That botched launch has hugely dented investor confidence, although the token is still performing pretty well in its first week and is currently up 100% from launch.
We have predicted that the token will probably dip before the end of 2023 before having a strong 2024 and 2025 – although the token currently has a small circulating supply with unlocked tokens likely to have an impact on price.
Beyond that, the price of BANANA will depend on how popular the trading bot becomes and how attractive revenue-sharing and bonus tokens are to holders.
There is also the possibility of new technology or more powerful AI tools making it obsolete.
References:
FAQs
Is Banana Gun a good investment?
Will the Banana Gun price go up?
How many Banana Gun coins are there?
What is a realistic Banana Gun token price prediction?
What is the Banana Gun price now?