There are almost 25,000 cryptocurrencies available in the market today and dozens launching daily, resulting in an overwhelming experience for new crypto investors.
Some cryptos exist as a solution to real-world problems, others exist purely as speculative investment vehicles and all are at various stages of their development cycle and exist within different categories – utility tokens such as Ethereum and Cardano have given significant returns over a long period, while meme coins like Pepe have explosive growth before quickly fading away.
It can become a real minefield for even experienced crypto natives, who often find it difficult how to tell a good project from a bad one and know when to sell and when to hold.
With this in mind, we've analyzed the market and hand-picked a selection of the best crypto to buy now. Our research findings include well-established cryptocurrencies that have long been favorites in the space, as well as riskier emerging tokens with high upside potential.
The Best Cryptocurrency to Buy Now Ranked
Below, we outline our top picks for the best crypto to buy now in 2023:
Wall Street Memes – Popular and well-known meme platform launching its own crypto token – $WSM – with a robust community and combined backing of over 1 million followers. Wall Street Memes offers staking rewards and more than $25 million raised since it launched, with the presale set to close on September 25.
Bitcoin BSC –

Brand new crypto built on the BNB Smart Chain with Bitcoin price and supply alongside 120-year staking rewards. Could be a top crypto in 2023 if it reaches a fraction of Bitcoin's market cap. Price is consistent throughout presale at just $0.99, with more than $3 million raised in just two weeks.

TG.Casino – A licensed Telegram casino integrated with cryptocurrencies for a completely redefined gambling experience. Offers a huge 4,426% APY at the present time and a low entry price.
Meme Kombat – Just launched ERC20 presale with 112% estimated APY and the chance to bet on your favorite meme tokens as they engage in arena combat. 11 famous memes are fighting in season one, where you can select your best preference.
Launchpad XYZ – A brand new crypto protocol, Launchpad XYZ is an all-encompassing platform for Web3 users designed to allow the world's largest brands to easily onboard into the space and retail investors to have quick access to yield-generating data – $1.7 million now raised in its presale.
yPredict – AI-powered trading tool that helps traders maximize profit potential by offering next-gen AI-based trading research and analysis and data-driven insights. Also allows AI developers to sell their own predictive models. More than $3.8 million raised in its presale.
Chimpzee – A wildlife conservation initiative in Web3 that allows participants to earn passive income while saving animals and fighting climate change – $1.3m raised in its presale.
eTukTuk – A Binance Smart Chain-based cryptocurrency offering energy-efficient solutions to TukTuk transport in developing nations. Hold the $TUK token for staking benefits and passive income – the presale is now open.
Scorpion Casino – Licensed crypto casino with slots, sports betting and traditional casino games available. It also provides a passive income to holders based on overall casino performance – more than $1m now raised in the presale.
BTC20 – ERC20 token that mimics the tokenomics of Bitcoin (BTC), but on a proof of stake architecture that offers staking rewards that increase proportionally with more participants. Tokens have additional utility aside from staking, in an ecosystem that combines both Ethereum and Bitcoin. Presale sold out in less than two weeks and now has a fully diluted market cap of around $25 million and estimated APY of 60%.
XRP20 – The "second coming of Ripple" allow retail investors to gain access to an early stage XRP replica with enhanced DeFi staking rewards and a deflationary ecosystem – now available on exchanges, the estimated APY is 46%.
Rizzmonkey – A viral new meme cryptocurrency, $RZZMNKY is priced at $0.000005367 during the ongoing second presale round. The price will jump by over 16% upon the initial exchange offering.
Pikamoon

– Elaborate play-to-earn blockchain-based metaverse. Its multi-tier gameplay and powerful rewarding system helped raise almost $4 million in its presale, which is now in its final stage.

Bitcoin

– The world's first and most popular crypto, described as 'digital gold' and with more than 40% of the entire market share. Future returns will be, perhaps, lower than other cryptos, but often seen as the least risky crypto investment.

Ethereum

– Second most popular crypto in the market and the top choice for Web3 builders and developers. More than $30 billion worth of decentralized apps (dApps) running on its blockchain and a native token, ETH, that has many use cases.

Cardano

– Ethereum competitor and super-fast and scalable blockchain with a growing dApp and NFT marketplace, and much lower entry point than many other top 10 cryptos.

IOTA

– Payment protocol that does not actually use blockchain technology but seeks to facilitate the Internet of Things economy, validating transactions through an algorithm called a "Tangle" for speed and scalability.

Monero – Uses stealth addresses and ring signatures for enhanced privacy and anonymity. One of the oldest and most well respected privacy coins on the market.
Polkadot – Another Ethereum rival and

unique interoperability protocol that allows for rapid data exchange and transactions as well as offering a super-fast solution for developers and builders.
An In-Depth Analysis of the Best Cryptocurrency to Invest in 2023
For the last 18 months, the crypto market has seen an unprecedented series of events that made many investors question the future of the asset as the bear market continued for an extended period.
This was brought about by macroeconomic conditions such as the Russia-Ukraine war, continued interest rate hikes and an American banking crisis, as well as crypto-related disasters such as the collapse of Terraform Labs and the billions mismanaged by bankrupt crypto exchange FTX.
Although the crypto space has shown strong signs of a rebound in 2023, it remains crucial to be extremely cautious when investing in digital assets, conduct research and only invest what you can afford to lose. Even the biggest and most popular cryptos, such as Bitcoin, can suffer dramatic collapses in price, such as was seen during the ongoing bear market.
Based on our market research, we found that the following projects could be the best crypto to invest in 2023 – based on factors such as growth potential, utility, and future performance.
1. Wall Street Memes – Exciting Meme Coin Presale with Staking and Over $25m Raised
Wall St Bulls, a popular NFT collection on Ethereum, recently announced the launch of their own Wall Street Memes ($WSM) coin.
Following the success of their NFT collection in 2021, which sold out in just 30 minutes, the team has kept up to date with recent crypto trends – including launching Bitcoin Ordinals NFTs – and are now set to develop their own meme coin, the best performing crypto asset type of recent months.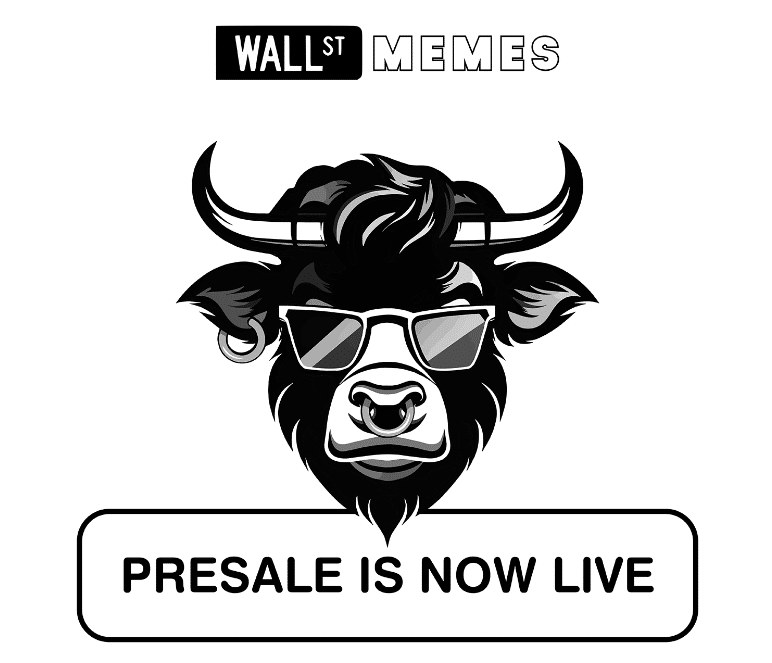 Presales bear some risk, but more often than not, platforms with strong community backing tend to do well over the long term. With 1 million followers across five social media platforms, Wall Street Memes has proven it has a strong community and name recognition in the space.
The project, which also offers staking rewards, raised over $300k in its first 24 hours and has now seen more than $25 million invested since it launched, revealing a high level of investor interest. The influence of Wall Street Memes has even caught the attention of notable figures like Elon Musk, who has interacted with the platform's Twitter page in the past.
One of the fastest growing cryptocurrency assets with such a large existing backing, WSM token should catch the attention of major crypto exchanges, potentially even tier-one platforms such as Binance and Bybit.
To celebrate launching the WSM presale, the team is running a $50k airdrop, which holders will be eligible for by joining its social media channels including Discord.

$WSM has a total supply cap of 2 billion. Of these, 100% of the $WSM token supply is set aside for the community, with 50% allocated for presale, 30% for community rewards, and 20% for exchange liquidity.
Notably, there is no team allocation, meaning there is no chance it is a rug pull, with the project 100% community driven. The presale is set to close on September 25, after which the token will be listed on tier-1 exchanges.
| | |
| --- | --- |
| Hard Cap | $30,577,000 |
| Total Tokens | 2,000,000,000 |
| Tokens available in presale | 1,000,000,000 |
| Blockchain | Ethereum Network |
| Token type | ERC-20 |
| Minimum Purchase | 100 tokens |
| Purchase with | USDT, ETH, BNB, Bank Card |
2. Bitcoin BSC – Brand New Project Aims to Revisit Bitcoin with Enhanced Staking Rewards for Just $0.99
Bitcoin BSC ($BTCBSC) could well be the best version of Bitcoin we have ever seen, even though it is not a fork like Bitcoin Cash, Bitcoin Gold, or Bitcoin SV. Bitcoin BSC is a token priced at $0.99, the same price as Bitcoin in 2011. It has a circulating supply of 6.125 million which is likewise identical to Bitcoin's circulating supply in the same year.
Despite the presale launching less than two weeks ago, investor excitement has been huge with more than $3 million raised already.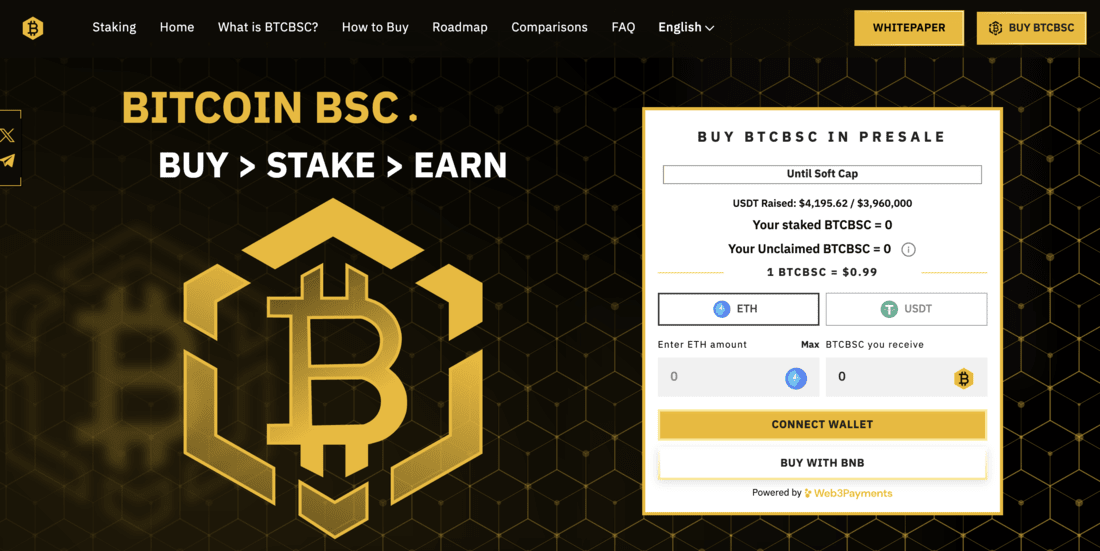 The project is allowing buyers to invest in a modern edition of Bitcoin that can experience similar price appreciation and trade volume – a significant number of people regret being able to get in on large-cap tokens early enough. Yet Bitcoin BSC does quite a lot more than simply reflect the tokenomics of the world's most successful cryptocurrency – it builds on it substantially.
The token is derived from the proof-of-stake BNB Smart Chain, which is much faster than Bitcoin's proof-of-work blockchain and with fees that are much lower. It is also much more eco-friendly, as a green variant of Bitcoin.
This enhanced blockchain offers staking rewards to users. The rewards increase and decrease depending on the total percentage of coins contributed to the overall staking pool. So far more than half a million BTCBSC have been locked into the staking pool, with the estimated annualized percentage yield (APY) currently standing at 180% – this will reduce when more tokens are locked, however.
The staking tokens are vested for a gigantic 120-year period, which is practically unheard of in the world of blockchain. This serves to encourage long-term price stability instead of short-term profit taking seen with so many other presale projects. Any tokens that are not sold during the presale are reallocated back to the staking community pool.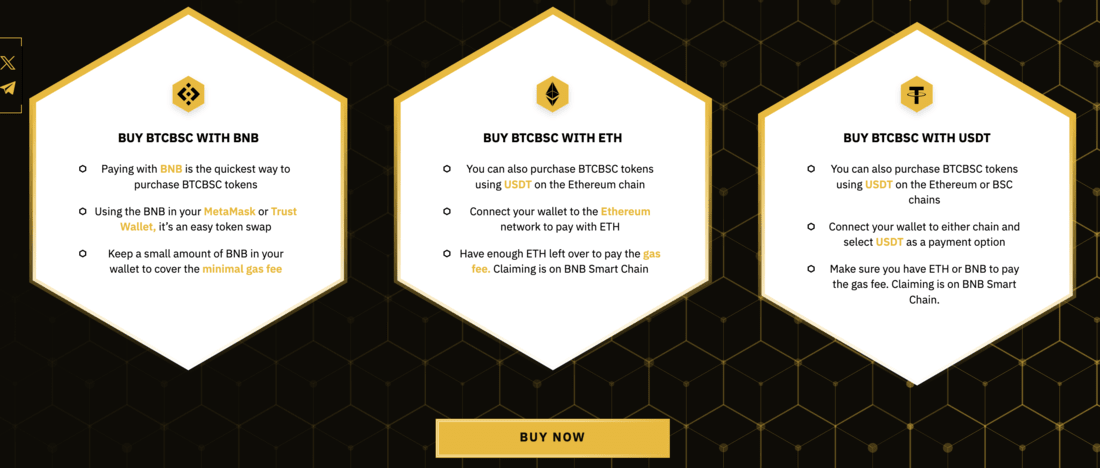 Investors will also want to tune into the Twitter and Telegram accounts to find out relevant information such as staking rewards, claiming tokens, and any other related data. Like BTC20 (which saw 600% gains after launch and is covered in depth below), BTCBSC could explode after launch – and even has major advantages over that project as the Binance Smart Chain is cheaper and more efficient than Ethereum.
The Bitcoin BSC Whitepaper should also be explored prior to financial allocation, and states clearly that cryptocurrency is a volatile asset class with prices that may go up or down. There are many Bitcoin copies and forks, but this might just be the best one we have seen so far.
| | |
| --- | --- |
| Hard Cap | $6,063,750 |
| Total Tokens | 21 million |
| Tokens available in presale | 6,125,000 |
| Blockchain | BNB Smart Chain |
| Token type | BEP-20 |
| Minimum Purchase | $10 |
| Purchase with | USDT, ETH, BNB, Bank Card |
3. TG.Casino – World's #1 Telegram Casino Offers 4,426% APY And Raises $130,000 Within 24 hours of Launch
TG.Casino ($TGC) is a licensed Telegram casino integrated with crypto, and currently offers a gigantic 4,426% APY reward which can be taken advantage of while the presale is ongoing – you can collect immediately.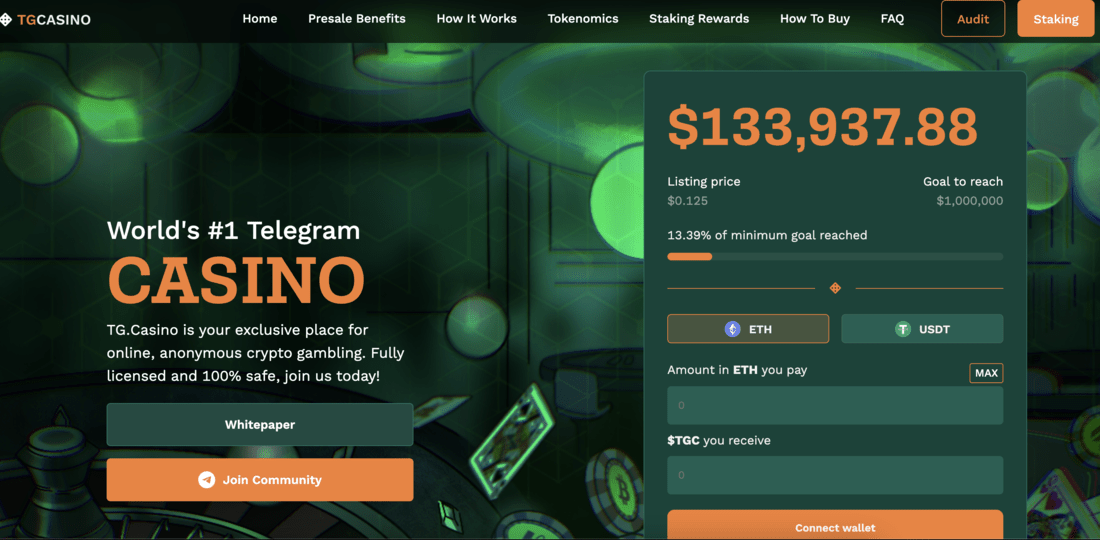 It has a fully-fledged anonymous sportsbook, so users can quickly and anonymously deposit funds without undergoing KYC, and place their bets. The casino is fully licensed and meets at the intersection of 3 very exciting (and lucrative) industries – online gaming, online gambling, and cryptocurrencies.
And it takes place through Telegram, one of the most popular messaging services of all time and a favorite among Web3 enthusiasts. Through the power and speed of cryptocurrencies and Telegram, people can now get direct access to online games and wager their funds without having to wait days for KYC verification procedures to take place. The users themselves benefit the most from this new approach to online gambling.
The $TGC token aims to disrupt the existing casino paradigm where profits are only obtained from a small central party. TG.Casino is redefining the online gambling experience through a novel rewards mechanism where casino profits are reinvested back into the community through various incentives.
There is a total of 100 million $TGC tokens with 40% (40 million $TGC) available in the presale, 20% (20 Million $TGC) to liquidity, 20% (20 Million $TGC) to staking, 10% (10 million $TGC)to rewards, 5% (5 Million $TGC) to affiliates and 5% (5 Million $TGC) to marketing.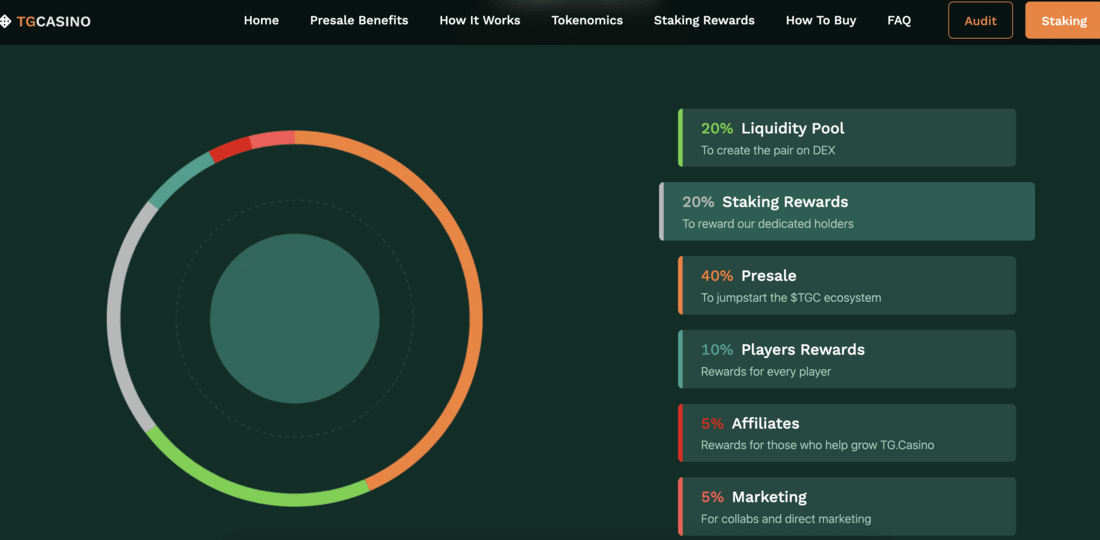 To take part in this presale, only ETH, BNB, or USDT are accepted. Those who invest more than $5k will acquire an exclusive NFT as well as additional bonus awards.
TG.Casino is representative of a new era where users can have direct access to a casino without having to undergo KYC procedures – withdrawals and deposits can be made from a smartphone instantly, with the high speed and low cost associated with cryptocurrencies.
No third-party downloads are required, if you have a Telegram account, you can use the platform. Plus, the casino is 100% licensed and offers many incentives directly to users.
TG.Casino is bringing forward an interesting concept with many levels of incentivization. Now is the lowest possible price ($0.125) for the $TGC token which will rise with time, as the APY yields are gradually reduced.
For more info, tune into the Telegram and Twitter accounts.
| | |
| --- | --- |
| Hard Cap | $5,000,000 |
| Total Tokens | 100 million |
| Tokens available in presale | 40 million |
| Blockchain | Ethereum |
| Token type | ERC-20 |
| Minimum Purchase | $5 |
| Purchase with | USDT, ETH, BNB |
4. Meme Kombat – Stake to Earn Meme Coin With 112% APY, Leverages AI and Web3 For Token Combat
Meme Kombat ($MK) is definitely one of the best new meme coins on the market, that takes a novel approach to the industry. While 2022 might have been the years of individual memes, 2023 and 2024 could be the year for meme combat, where the world's finest memes take to the arena.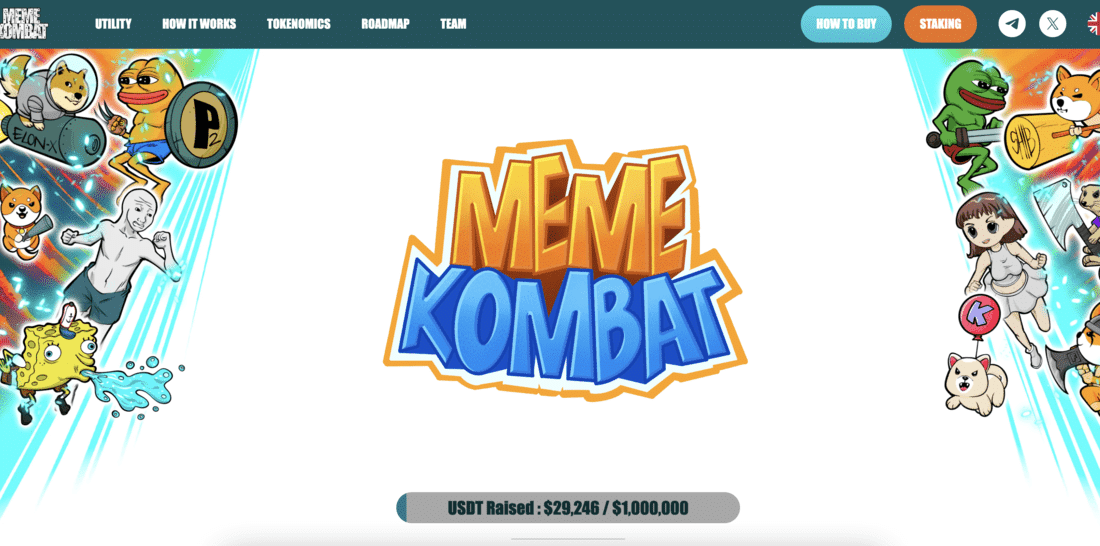 Meme Kombat allows for automated battles, wagering, and passive income, providing three core elements of a successful presale. The essential purpose is not merely to buy and stake your tokens – it's to bet on your favorite meme warriors and potentially earn even more, depending on how good you get at predicting outcomes.
You can bet on battles or win alongside your champions. Meme Kombat offers the world's most popular crypto memes and sticks closely to their true origins and attributes.
In terms of tokenomics, there are 12,000,000 $MK tokens. 50% (6,000,000 $MK) go to the presale at a current price of $1.667, for a total hard cap of $10,000,000. Of the remainder, 30% go to staking and battle rewards, 10% to community rewards, and 10% to DEX liquidity.
We think this is up there with one of the most exciting and innovative presales on the market. It is, in many ways, the evolution of the meme coin industry, where solitary memes are coming together to battle it out, and many people are betting on the outcome.

The project has also gone beyond the call of duty in terms of art illustrations – whether you prefer Pepe or Doge, you'll find the artwork stays true to the original while adding enhancements here and there. In Season 1, there are 11 epic memes to watch in combat.
For more information on Meme Kombat, check out the project whitepaper, as well as the socials (Telegram and Twitter). Only ETH, USDT, and BNB are supported for this presale.
While this project offers above 112% APY, APY yields do tend to come down with time, as more people heard about the campaign.
| | |
| --- | --- |
| Hard Cap | $10,000,000 |
| Total Tokens | 12,000,000, |
| Tokens available in presale | 6,000,000 |
| Blockchain | Ethereum Network |
| Token type | ERC-20 |
| Minimum Purchase | $5 |
| Purchase with | USDT, ETH, BNB |
5. Launchpad XYZ – All-Encompassing Web3 Platform Curated by Experienced Team
Launchpad XYZ is a new crypto project that has only just launched the first stage of its presale.
The protocol, which has been developed by a highly experienced team with expertise from a range of industries, is set to offer an all-encompassing one-stop shop for Web3 users.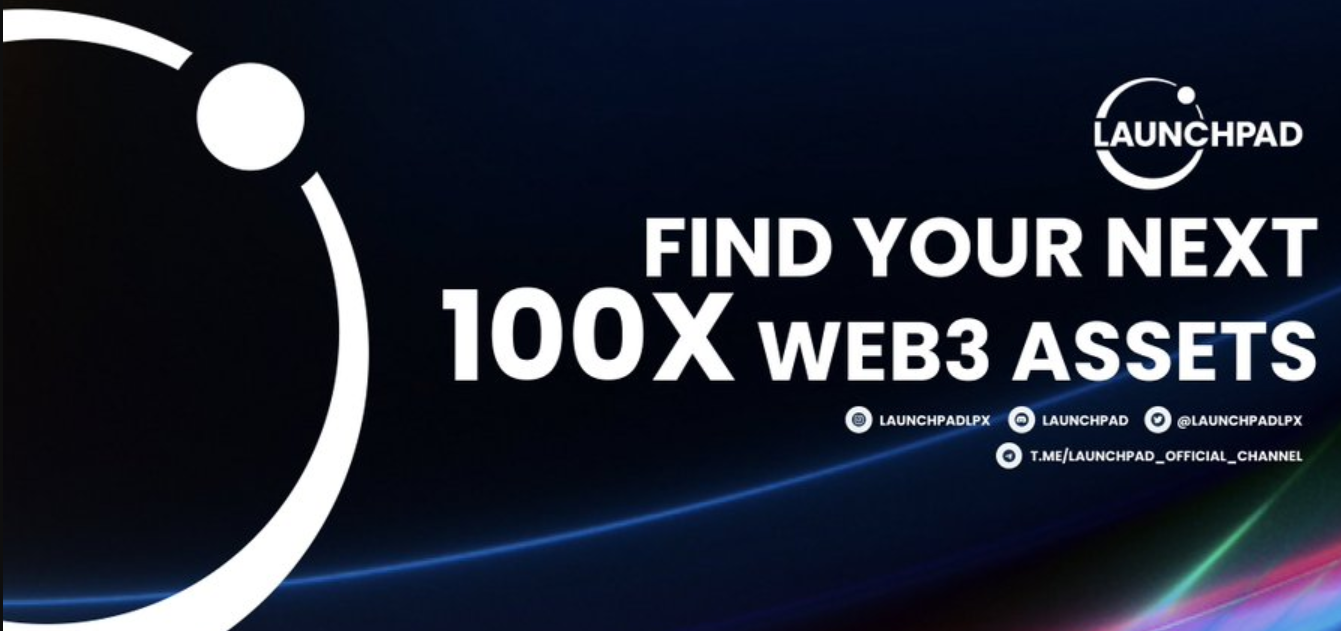 That includes both retail investors and global conglomerates who want to quickly and easily onboard their brands into the space. One of its main features is an alpha Telegram group offering trading signals – a recent signal on LINQ returned 7,000% gains for its members.
New Web3 users can often feel overwhelmed and intimidated with the amount of knowledge they need to navigate the space, with beginners' guides existing for everything in crypto from how to buy tokens to how to buy a car with Bitcoin and beyond, a mountain of different tools, websites and marketplaces to navigate and even its own dictionary of slang and jargon.
It takes time to learn how to operate in the space and a relatively high level of technical knowledge is needed to participate – putting off some users and, therefore, holding back mass adoption.
Launchpad XYZ is developing its protocol to be a single portal that offers access to all parts of Web3, offering tutorials, technical information and live data to provide an unbiased window into NFTs, crypto gaming and more, acting as a bridge between Web2 and Web3.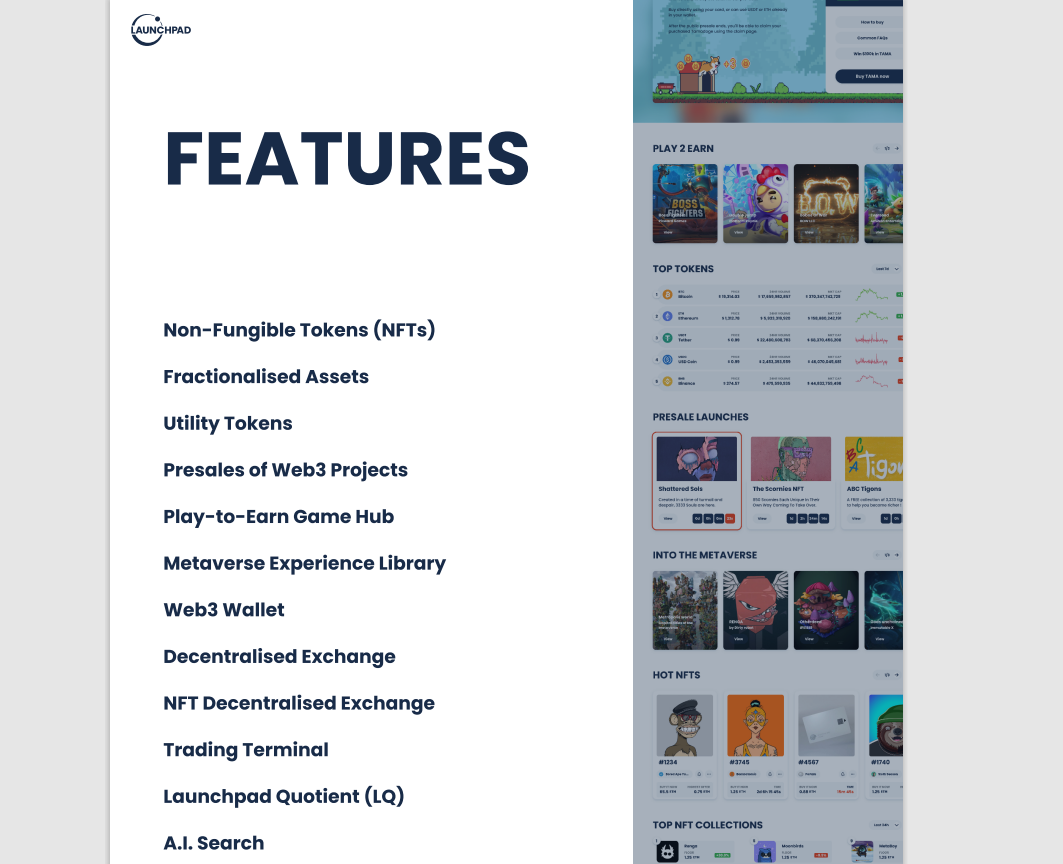 Launchpad XYZ has been developed by a highly experienced team – that is also doxxed and KYC-verified – although one downside to the project is that the platform is still in the early stages of its development with some features not expected until late 2024, according to the roadmap.
The native $LPX tokens are needed to gain access to certain features on Launchpad XYZ and have just launched their presale – with around $1.7 million raised so far.
LPX tokens are currently on sale for $0.0445. Read through the whitepaper or join the Telegram group for more information on Launchpad XYZ.
| | |
| --- | --- |
| Presale Started | 26 April 2023 |
| Purchase Methods | ETH, USDT, BNB, Card |
| Chain | Ethereum |
| Hard Cap | $12,500,000 |
| Min Investment | 100 LPX |
| Max Investment | None |
6. yPredict – AI-Driven Trading Tool to Help Maximize Earning Potential
yPredict is another AI-powered tool that helps crypto traders maximize their earning potential.
It will do that by using artificial intelligence to conduct research and analysis and provide data-driven insights to help traders make better decisions in the market.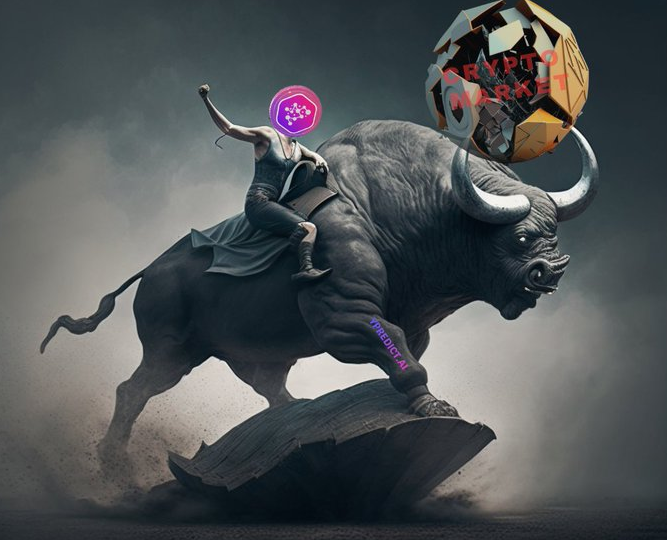 The protocol has been developed using AI and machine learning experts, financial quants and traders and will help crypto traders keep up with the rest of the market – with at least than 80% of trades across all markets now conducted by complex algorithms.
yPredict uses AI to build in-house predictive models and marketplaces and eliminate a lot of the noise from the markets, allowing users to trade with greater clarity and more informed decisions and gain a statistical edge over other traders.
Other features include pattern recognition, sentiment analysis, indicator analysis and transaction analysis. The platform also has a marketplace that will allow AI machine-learning developers to sell their predictive models on an open platform.
The native $YPRED token, which is currently in stage 7 of its presale having raised around $3.8 million, has wide utility – it is used to reward developers who sell their models as well as to pay for membership, which comes in three tiers (free, active and pro) and grants different levels of features.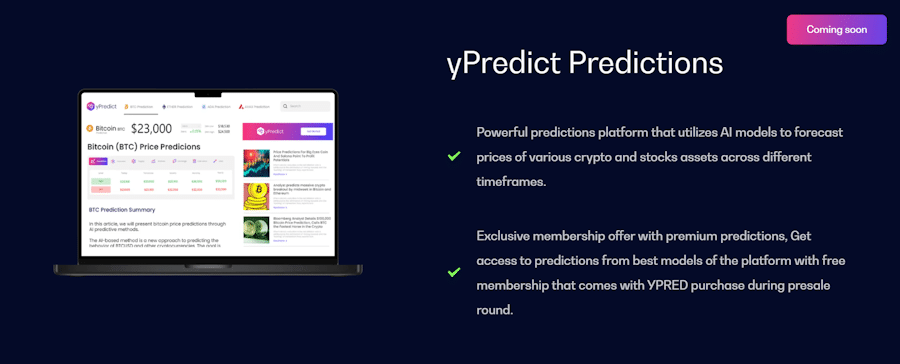 The presale is set to run for four more stages and those who want to buy yPredict will see the price increase by 20% – from the current price of $0.1 to $0.12 – by the time it is listed on exchanges, with a listing on BitMart post-presale already confirmed.
Of the max 1 billion supply 80% was made available during the presale, with a hard cap of $6.5 million and a 50% TGE unlock on presale tokens.
Built on super-fast and super-efficient Polygon, yPredict has been developed by a doxxed and KYC-verified team, with the token smart contract audited by Coinsult.
Read through the yPredict whitepaper for more information, or join the Telegram group.
| | |
| --- | --- |
| Presale Started | Q1 2023 |
| Purchase Methods | MATIC, ETH, USDT, BNB, Card |
| Chain | Polygon |
| Hard Cap | $6,500,000 |
| Min Investment | 200 YPRED |
| Max Investment | None |
7. Chimpzee – Green Crypto Project to Help Protect Wildlife and the Environment
Next on our list of the best cryptocurrencies to buy now is Chimpzee, a green crypto dedicated to wildlife conservation and climate action. It is one of the unique projects to enter the market this year as it aims to tackle the alarming surge in deforestation through a first-of-its-kind crypto incentivization model.
Around one million animal and plant species are predicted to fade into obscurity soon if we don't make conscious efforts to regenerate forests. That can only happen if we understand how climate change and wildlife destruction aggravate each other, leading to human extinction eventually. Although even children know about this, there is little action as we see it as a distant threat. Consequently, conscious efforts are put off until a grave disaster hits us.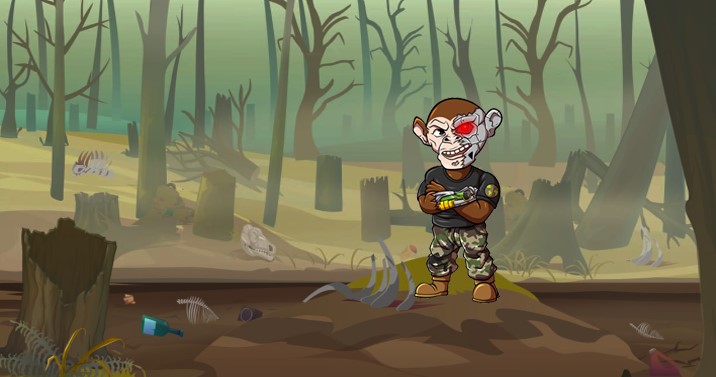 Chimpzee changes this by using blockchain as a tool for global coordination in climate action. To begin with, it donates 10% of its total coin supply to credible initiatives working for similar causes. Some of the organizations that Chimpzee is working together with include The Giving Block, OneTreePlanted, and the WILD Foundation.
It encourages people and institutions to join the fight against climate change through earning passive rewards. You can earn attractive rewards by engaging with any of the three pillars of the ecosystem:
The Chimpzee Shop – A share of profits generated from the sales of unique merchandise is donated to allied organizations. For your support, you are rewarded with CHMPZ coins.
The Chimpzee NFT Marketplace – Trade and earn with the first NFT marketplace that shares a portion of trading fee profits with users. It gives priority to environment-focused NFTs.
Zero Tolerance Game: A gripping play-to-earn epic quest that allows you to earn CHMPZ coins and premium prizes.

Chimpzee NFT passports give you membership in the community, along with more advantages and bigger rewards in the ecosystem. But they are not live yet. You can buy CHMPZ, the native crypto of the ecosystem and receive free bonus coins during the presale only, instead, to secure a spot to mint your Chimpzee NFT Passport before its public release.
Predicted to acquire a $1bn market cap within a month of its launch, CHMPZ is one of the most promising cryptocurrencies of this year. The days that follow the exchange listing can potentially take the price 20x-30x up, tapping into the brand and celebrity adoptions along the way. More than $1.3m has now been raised in the presale.
| | |
| --- | --- |
| Token symbol | CHMPZ |
| Total supply | 200 Billion |
| Presale supply | 40 Billion |
| Network | Ethereum (ERC20) |
| Purchase methods | ETH, USDT, Credit Card |
8. eTukTuk – New Cryptocurrency offering Energy-Efficient Solutions to TukTuk Transport
eTukTuk is leveraging blockchain technology to help reduce air pollution and lower carbon emissions.
The overall goal of eTukTuk will be to set up Electric Vehicle Supply Equipment (EVSE) and EV charging stations around developing nations such as Sri Lanka.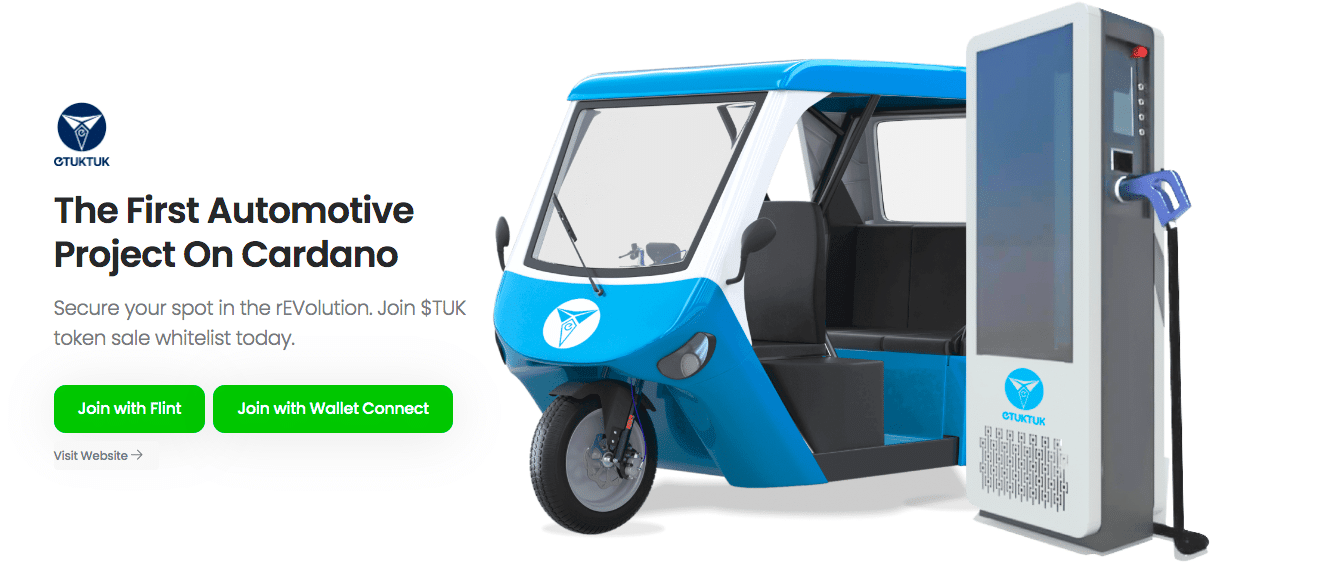 One of the main reasons for this is due to the rising energy costs to run Internal Combustion Engines (ICEs). ICEs also use fossil fuels to operate, which are non-renewable forms of energy – as a result, these vehicles release large amounts of carbon dioxide.
Alternatively, eTukTuk will help TukTuk drivers to start using zero-emission vehicles (ZEVs). The platform will create its own driver app, through which TukTuk drivers can charge their vehicles at EV charging stations.
All the transactions on this application will be made using $EV, the native token. Since setting up different charging stations may lead to high costs, eTukTuk will use the help of territory partners.
These partners will help operate and install essential equipment. In return, they will earn rewards on the total funds created through the EV charging stations.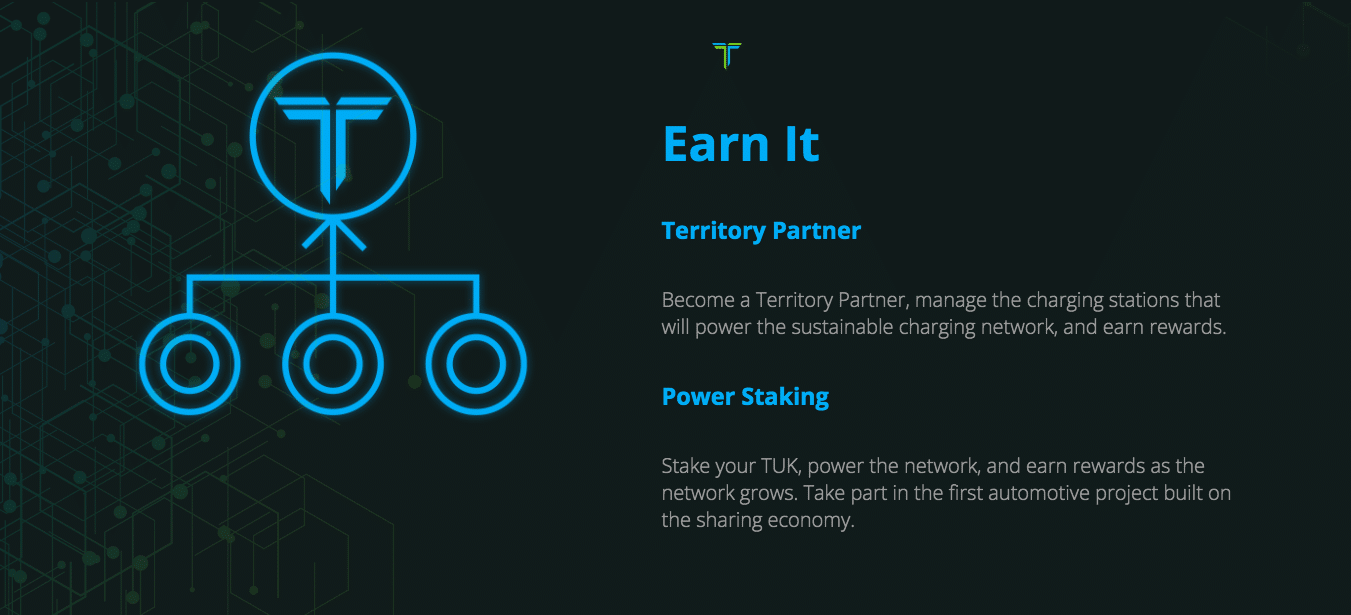 Token holders can also engage in power staking. They will stake their tokens into power nodes, which will help run the charging stations – as the number of transactions increase, token holders will get paid an APY (Annual Percentage Yield) from a staking pool.
The Binance Smart Chain-based $TUK token is now available to purchase during its presale.
For more information on this sustainable project, read the eTukTuk whitepaper and join the Telegram channel.
9. Scorpion Casino – Licensed Crypto Casino Token with Incredible Staking Rewards
Each day, fresh cryptocurrency projects emerge, introducing exciting concepts to the general public. Some concentrate on introducing novel ideas, while others concentrate on enhancing existing industries.
Scorpion Casino belongs to the latter category, integrating the advantages of decentralized technology into the realm of online sports betting and casinos. This particular industry has been gaining significant popularity in recent years and is poised for further expansion in the future. That's precisely why it's worth paying attention to Scorpion Casino.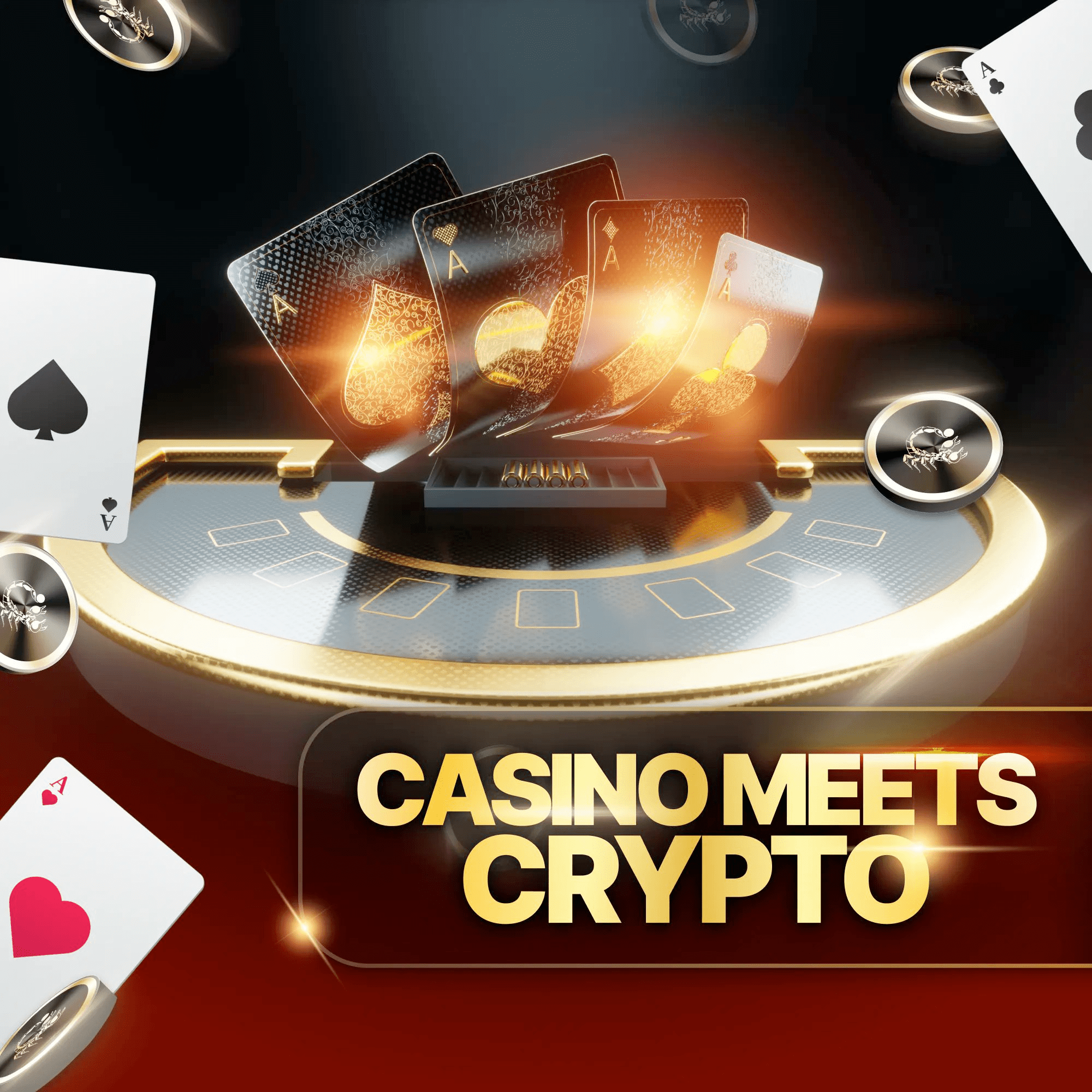 Within the Scorpion Casino, users can access a wide selection of games, including over 200 casino games and 160 live games. These games are licensed and undergo fair play verification. Players can enjoy a variety of popular games such as slots, blackjack, roulette, poker, and live casino experiences.
The casino is partnered with prominent providers, including Evolution, NetEnt, Play N Go, Novomatic, EGT, and AMATIC. Additionally, the platform offers a range of sports betting options encompassing football, tennis, American football, horse racing, basketball, golf, boxing, and MMA.
Scorpion Casino's ecosystem consists of the Scorpion Casino platform, the affiliate system, and the SCORP token. The platform itself is a licensed cryptocurrency-based betting and casino platform, while the affiliate system operates as a referral and reward mechanism, and the SCORP token serves as a governance and reward token for users.
The SCORP token plays a crucial role within the ecosystem, offering users four significant benefits. Firstly, it serves as the exclusive payment method within the ecosystem. Additionally, token holders can earn passive income through their holdings. The token also grants weekly bonuses and free games to users and is involved in the affiliate system.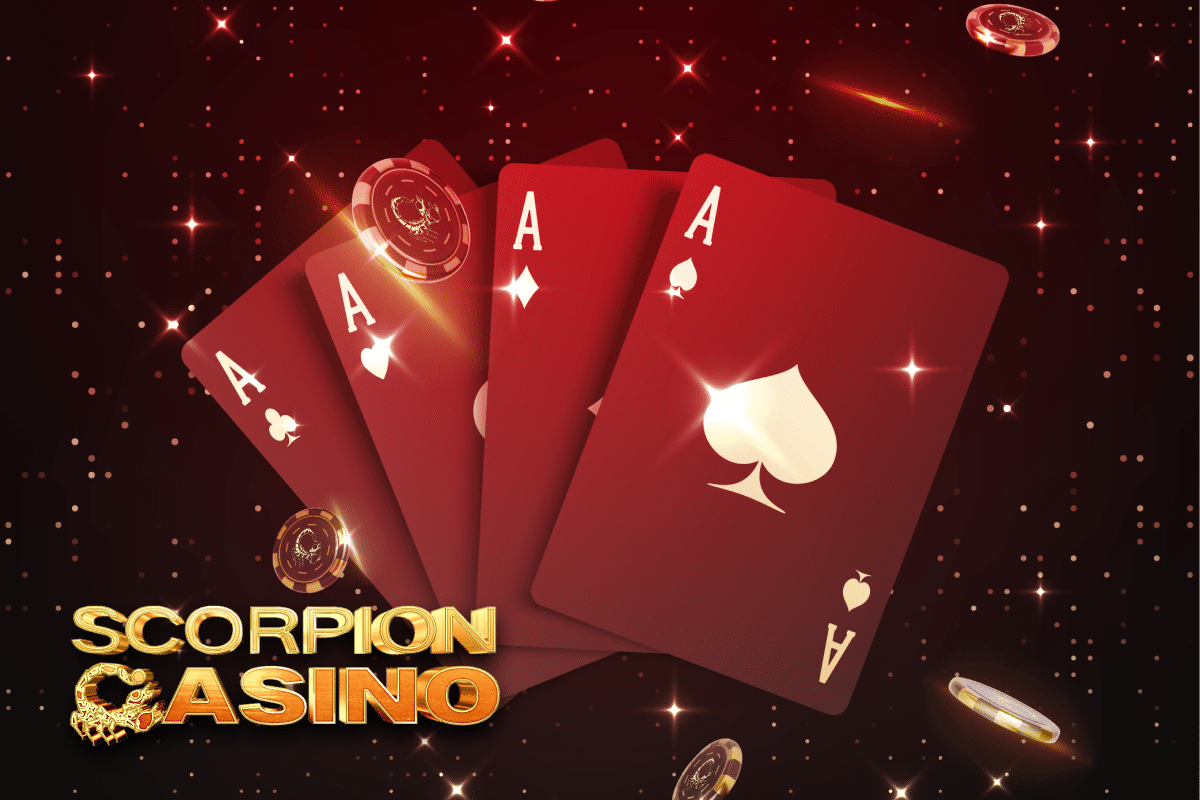 With a total supply of 1 billion, the SCORP token distribution includes 280 million allocated for the presale and 300 million designated for affiliate rewards.
The Scorpion Casino team has outlined a roadmap that outlines upcoming developments, including live affiliate events, partnerships, marketing campaigns, and collaborations. The latter half of the year will focus on scaling the platform to achieve substantial growth and expansion.
More than $1m has been raised in the presale so far.
10. BTC20 – Innovative PoS ERC20 Token Offers Impressive 60% APY & Enhanced Sustainability
BTC20 ($BTC20) is an ERC-20 token built on Ethereum's proof-of-stake ecosystem, with staking rewards that increase proportionally the more that users participate. Developed on the Ethereum network, BTC20 has a supply of 21 million tokens, mirroring BTC's overall supply.
The presale sold out in just two weeks and then saw 600% gains after the launch, reaching an all-time high of almost $6. With around 70% of the supply still locked in the staking pool investor confidence remains high in the long-term prospects of the project. BTC20 currently has a fully diluted market cap above $25 million and an estimated APY of 60%.

The 120-year token vesting of 70% of the overall supply should help to foster price stability and possibly even additional investment, as the ecosystem grows and develops.
This vesting is achieved through Ethereum smart contracts. With BTC20, you have the convenience of an ERC20 token with the appeal of a BTC token – effectively combining two of blockchain's most successful tokens together.
Compared to Bitcoin's energy-intensive proof-of-work system, the BTC20 blockchain is notably more eco-friendly. It utilizes an advanced proof-of-stake mechanism that requires considerably less energy consumption.
The token sale featured the release of 6.05 million with each $BTC20 token priced at $1, the same price as in April 2011.

So investors had the chance to buy $BTC20 tokens for the exact same price as BTC in April 2011, but this time on a proof of stake ecosystem that is much more environmentally friendly, with the addition of Defi staking rewards.
According to the BTC20 whitepaper, the remaining supply of 14.95 million tokens, which accounts for 70% overall, will be locked in a smart contract staking mechanism, lasting over 120 years. This is a great strategy to ensure long term viability and price stability, with a gradual token release.
In essence, BTC20 provides an opportunity to earn staking rewards through a token reminiscent of BTC, all while being environmentally friendly and with a substantial portion of tokens locked for an extended period. Token utility expands beyond just staking, potentially being linked with partnerships, decentralized applications, and governance rights.
Potential investors can also receive alerts and updates through Telegram or Twitter. While the returns of $BTC20 are not guaranteed to mimic BTC, the idea to combine features from two of blockchains most popular tokens, into one ecosystem, could be well received by many. This has been demonstrated by how quickly the project has grown since launch.
11. XRP20 – Combines Early Stage Ripple with Deflationary DeFi Tokenomics on an Ethereum Blockchain
XRP20 is found at the intersection of a number of highly regarded market phenomena. It's a derivative of the enormously successful Ripple (XRP) token, which is currently trending in the news due to a recent court win over the SEC and saw its price pump.
Yet even though XRP20 might benefit from this trending token, it has a lot more on offer than the original. It sets out to create a movement of retail investors who want to create their own financial abundance without being excluded – originally, Ripple was offered only to institutional investors.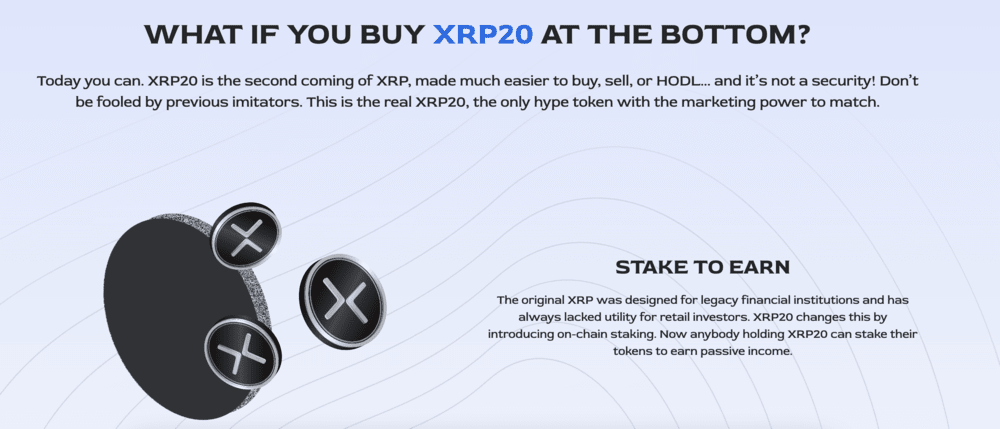 The project recently sold out a $3.7 million presale in just two weeks, offering tokens at $0.000092 – 30 times lower than XRP's lowest price.
As a stake-to-earn token, like BTC20, XRP20 has already seen billions of tokens locked into its staking contract since that feature went live. Since launching staking, more than 25 billion tokens have been deposited.
As per the XRP20 staking dashboard, 3,750 XRP20 tokens will be issued to participants of the staking pool every Ethereum block, meaning the annualized percentage yield currently stands at 40% at the time of writing.
XRP20 tokens are now listed on multiple exchanges with huge price action expected in the near future.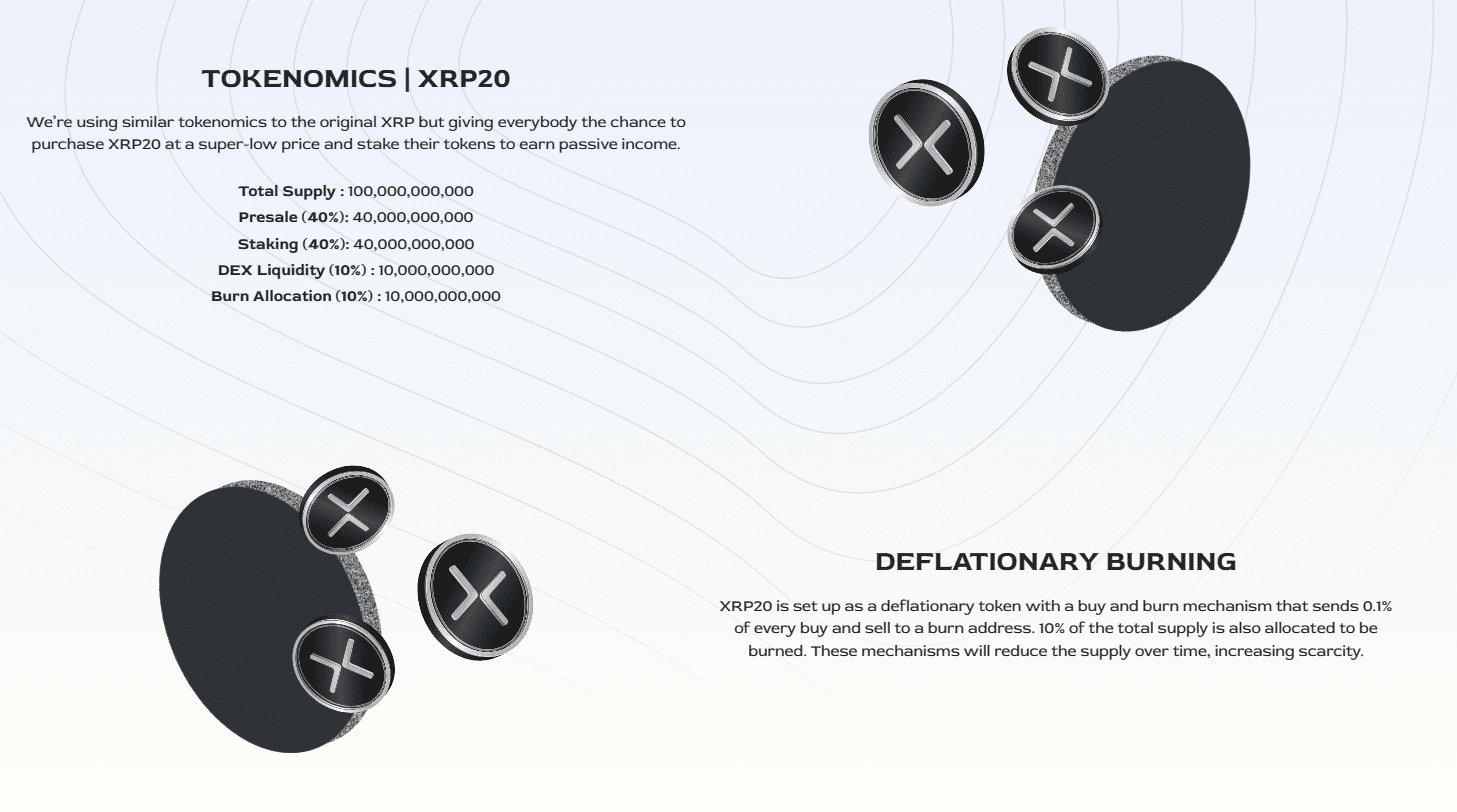 The "second coming of Ripple", as the founders describe the project, gives people another chance to invest in a token at an early stage and plays heavily on the fact that many individuals regret not investing in some of the big crypto at an early stage in their development.
Aside from creating a community and theme around a successful project, XRP doesn't offer staking services which means that XRP20 has one significant advantage – another advantage is that the smart contract has a deflationary function that makes sure that 0.1% of each transaction is burnt, and it also reserves 10% of the supply for burning. This has the dual benefit of allowing currency staking for rewards and the potential for price increases due to token burning.
A total of 40 billion tokens were available in the presale, which constitutes 40% of the total supply of 100 billion. 10% has been reserved for DEX liquidity while the remaining 10% is towards the burn allocation. The other 40% is for the staking pool
More information on the project, which is not affiliated with Ripple, can be found by tuning in to Telegram.
12. RizzMonkey – New Meme Cryptocurrency Set to Rise by 16.7% Upon Exchange Listing
The next best meme cryptocurrency to invest in right now is $RZZMNKY, the native token of the RizzMonkey ecosystem. Rizzmonkey is a meme project which aims to generate wealth for token holders through meme tokenomics.
This new coin has a total supply of 696 billion. $RZZMNKY has recently been launched on its presale round, where 55% (382.8 Billion) of the token supply will be allocated – so far around $100k has been raised.
The ongoing token presale will consist of three rounds. The first two rounds will distribute 36% of the token supply, whereas 19% will be set aside for the final round.
Currently, on stage two of the presale, $RZZMNKY is priced at only $0.000005367 per token. By the third stage, the price will go up to $0.000006264. According to the Rizzmonkey whitepaper, the token will conduct its initial exchange offering (IEO) during Q3 2023. The IEO price is set at $0.00000696, a 16.7% price increase from current levels.
Therefore, interested readers can purchase $RZZMNKY before the price increases in subsequent rounds. 10% of the token supply will be used to maintain DEX liquidity, while a further 10% will be used for the exchange listing and CEX liquidity.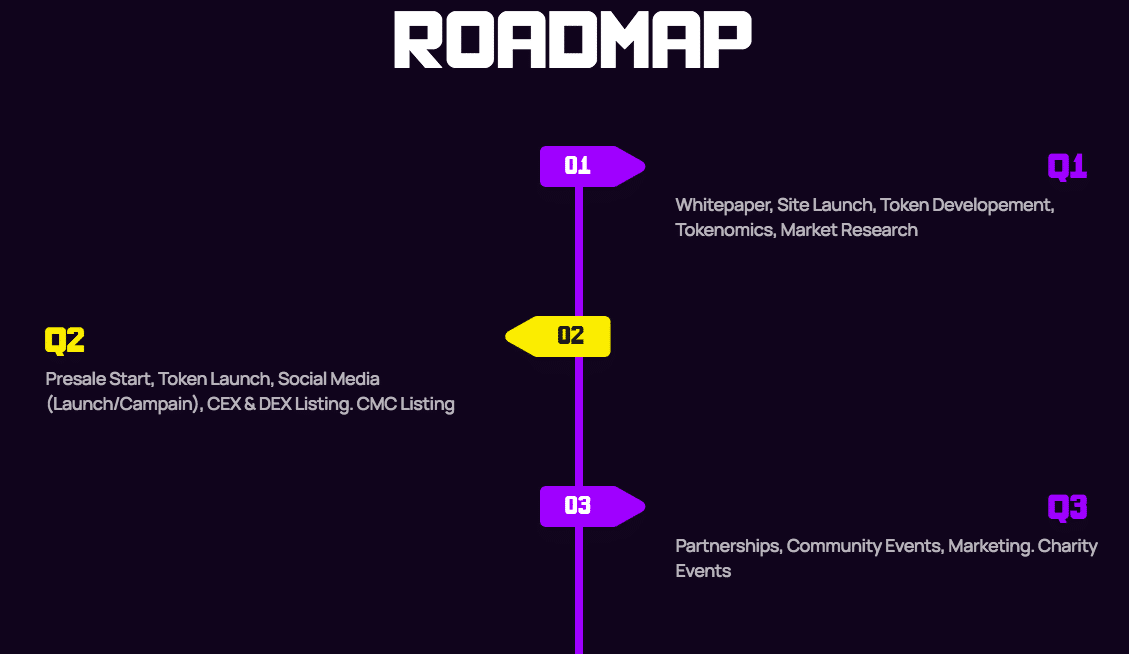 Another 20% of the supply will be distributed to the development team. Since meme coins often gain momentum due to their social media channels and community, Rizzmonkey will allocate 5% of the token supply to market the project.
Join the Rizzmonkey Telegram channel to stay updated with the presale.
13. Pikamoon – P2E Crypto Project With a Pokemon-Inspired Metaverse
The 12th spot on our best currency to invest in 2023 list belongs to Pikamoon. It's one of the latest networks built on the popular Ethereum chain. A well-developed roadmap helped its developers secure numerous productive partnerships quickly after the project went into presale.
These business endeavors and Pikamoon's many benefits have garnered $3.85 million in funding in its presale so far, which is now in its final stage.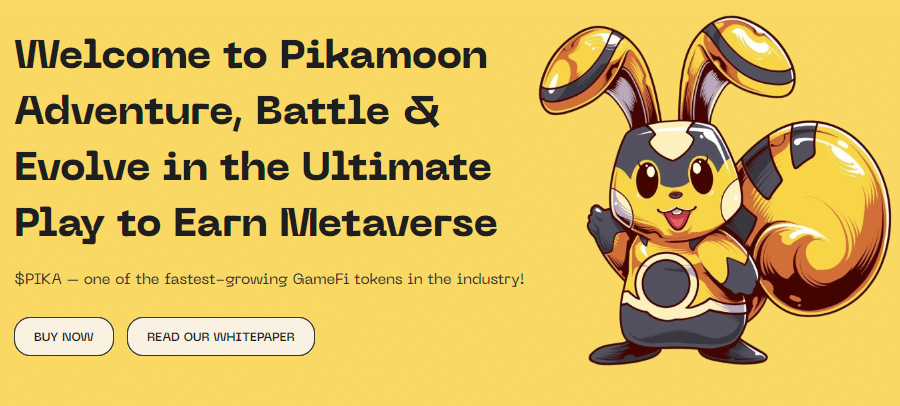 Pikamoon's P2E gaming space takes inspiration from the world-famous Pokemon franchise. The Fortnite-like graphics and cartoonish visual style help it cater to wider audiences. The gameplay takes place on the enigmatic continent of Dreva across four ecosystems. Players progress through them by completing quests, entering PvP and PvE battles with other avatars, and capturing Pikamoon.
The ecosystem rewards these achievements with real-value assets. Each victory grants players a batch of $PIKA, Pikamoon's GameFi crypto token. Users can store, sell, or trade them on an exchange or reinvest in the game. Either way, they'll have free access to 18,012 original Pikamoon NFTs and piles of exciting items that can further their progress in the game. By spending their earnings on Pikamoon's marketplace, they'll also support the ecosystem, as a percentage of this revenue is spent on marketing, development, liquidity, etc.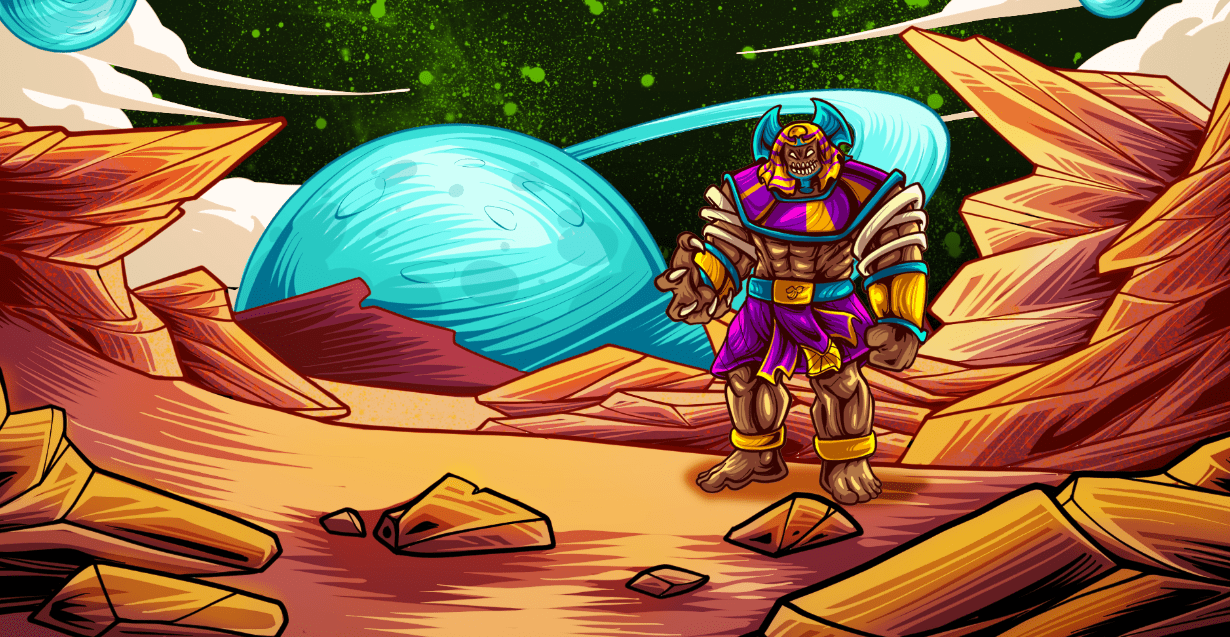 These features are only the tip of the iceberg, according to Pikamoon's whitepaper. Its developers plan to expand the metaverse in the following years. $PIKA Holders will be able to enjoy more playing tiers, participate in tournaments, try online matchmaking, attend community events, and more.
The network has already been dubbed the fastest-growing crypto community, so if you plan to join, now is the time. Pikamoon's crypto coins currently go for only $0.0006, the discounted presale price. Learn more about the project through Telegram and other socials, and get on board before it blows up.
| | |
| --- | --- |
| Presale Started | April 2023 |
| Purchase Methods | USDT and ETH |
| Chain | Ethereum |
| Minimum investment | N/A |
| Maximum investment | N/A |
14. Bitcoin – First and Largest Cryptocurrency With Unparalleled Long-Term Potential
Created in 2009, Bitcoin is the original and, undeniably, the most popular cryptocurrency. Over the years, Bitcoin has become a household name and has attained widespread mainstream adoption. Bitcoin has also managed to sustain its top rank as the cryptocurrency with the largest market cap.
Back in 2016, it was possible to buy a single Bitcoin for around $500. Although Bitcoin remains volatile, it has gone on to generate unprecedented gains. For instance, in late 2021, Bitcoin was trading at just over $68,000. This has led many crypto enthusiasts to want to learn how to buy Bitcoin to capitalize on any potential profits.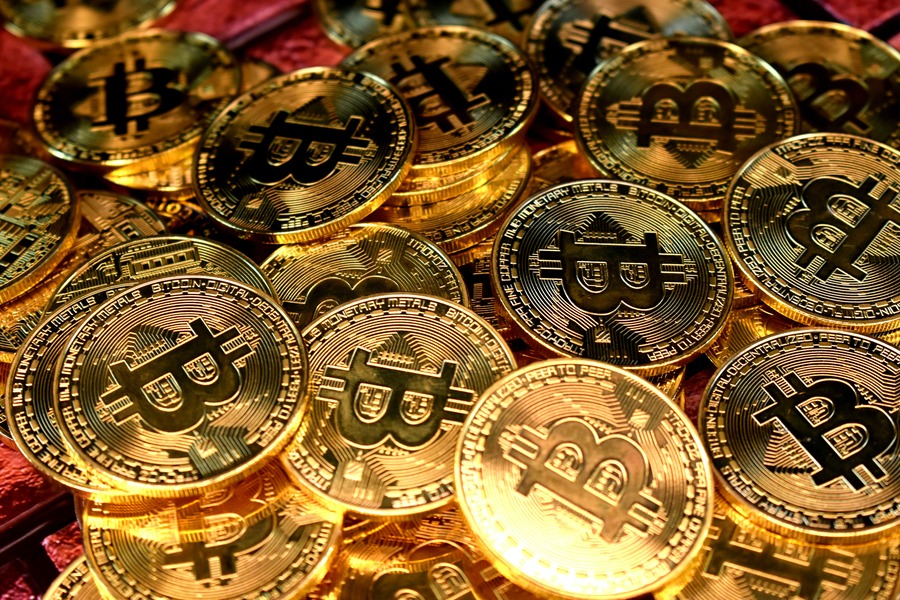 On the flip side, in 2022, Bitcoin lost more than 70% of its market value. And now, as of writing, Bitcoin is trading in the $27,000 region.
Many argue that at current levels Bitcoin is heavily undervalued, with investment bank Standard Chartered recently releasing a report to say BTC is on course for $100,000 by the end of 2024.
Today, Bitcoin is accepted as an online payment system by many online merchants and the cryptocurrency can also be used as collateral to take out loans, to play at crypto casinos, and can be locked away to gain annual interest. Some providers even allow users to buy BTC with a bank account.
Considering the many utilities as well as the reputation of this digital token, which is described as 'digital gold' and a hedge against inflation, it is clear why Bitcoin continues to be a top choice as the best cryptocurrency to invest in 2023.
15. Ethereum – Top Crypto to Buy for Long Term Growth, Loved by Web3 Developers
Ethereum is the preferred blockchain for decentralized app (dApp) developers because of its scalability, speed and ease of development, as well as its large user base.
There are hundreds of protocols built on the blockchain and its Total Value Locked (TVL) is almost five times that of its nearest rival – in other words, there are plenty of reasons to look at Ethereum as one of the best crypto to buy now.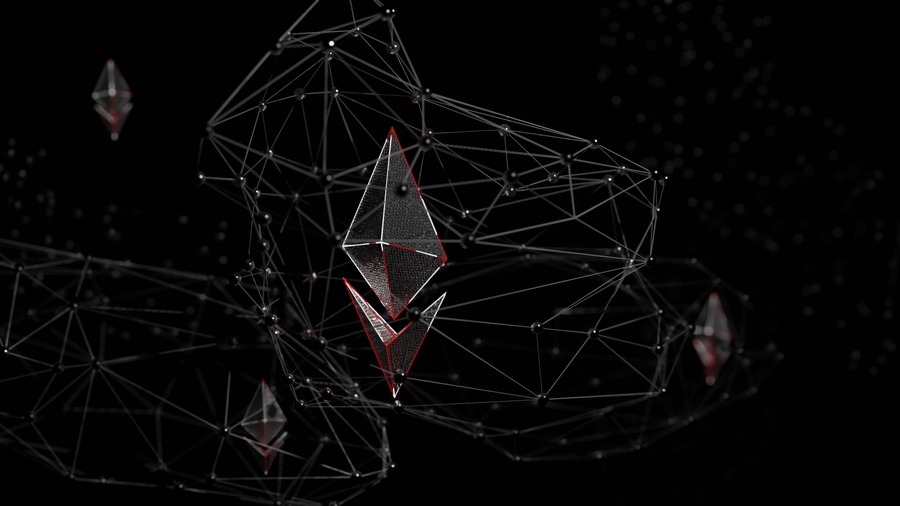 Like Bitcoin, Ethereum has also experienced tremendous growth since its inception. Between 2017 and 2021, the price of Ethereum went from around $11 to an all-time high of about $4,800 – translating to gains of more than 43,000% which made it one of the best altcoins to invest in. However, due to the wider market crash, the value of Ethereum plunged to around $1,000 by the end of 2022.
But since the beginning of 2023, the price of this cryptocurrency is showing great resilience. As of writing, Ethereum is trading at around $1,850. On top of its market performance, there are other factors that make Ethereum the top cryptocurrency to invest in – particularly in the long term. Ethereum is also constantly making improvements to secure its future.
Ethereum shifted to a proof-of-stake mechanism in 2022, which helped the blockchain reduce its carbon footprint significantly, while the recent Shanghai upgrade allowed staked ETH to be withdrawn for the first time.
Although many analysts predicted it would flood the market and drive down prices, withdrawals and deposits have been at a similar level keeping Ethereum stable.
However, there have been continued criticisms leveled at Ethereum over its high network fees and relatively slow transaction speeds, with other networks capable of far better performance.
eToro is one of the best crypto exchanges that offers access to ETH with low fees and copy trading tools.
16. Cardano – Unique Blockchain With Growing Developer Activity
Cardano is a cryptocurrency that aims to compete with Ethereum in the smart contract market. This is because Cardano is touted to be more scalable and easier to use for developers. Cardano achieves this by using two layers of technology – one for transferring value and another for tracking balances of the ledger.
The Cardano blockchain is powered by ADA, its native digital token. Since it supports smart contracts, Cardano is also widely used for creating decentralized applications. Cardano's focus on security and decentralization makes it hugely attractive for developers for many years to come.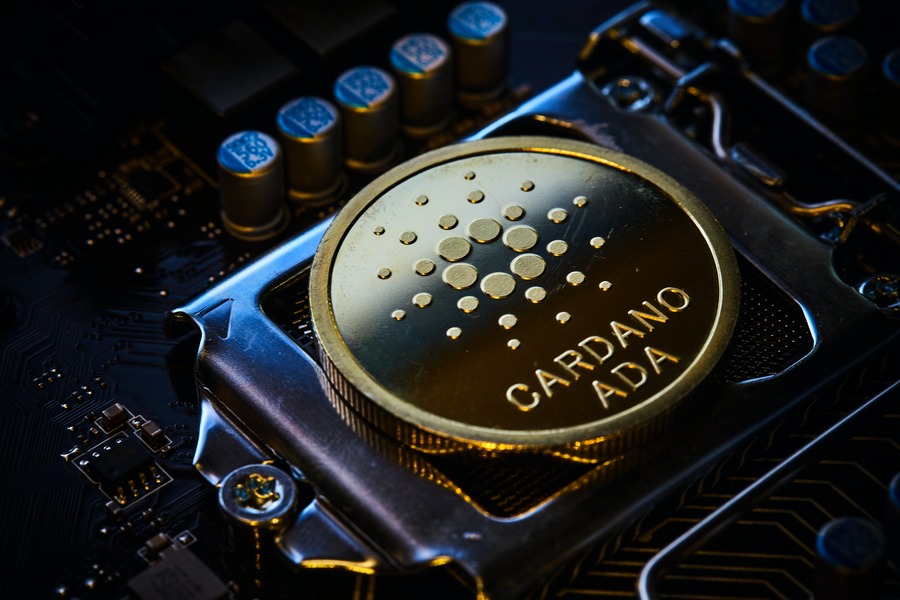 In other words, Cardano continues to be one of the best crypto investments in the market today. On top of this, Cardano transactions are also cheap and fast. As such, it could be favored by online merchants as a payment option in the future.
Cardano has many other interesting elements that might make it an appealing option for investors. For instance, Cardano completed an upgrade in September 2022 – which further improved its scalability. Moreover, it has also launched its own stablecoin, which can help Cardano become a more important player in the DeFi space as one of the best DeFi coins to invest in.
17. IOTA – New Blockchain Protocol for IoT Devices & M2M Communication
IOTA is a digital token that some investors view to be the best cryptocurrency to buy now. This digital currency is designed to become a key player in facilitating micropayments in the IoT (Internet-of-Things) world, which will likely feature machine-to-machine (m2m) interaction.
The main aspect that sets IOTA apart from other cryptocurrencies is that it doesn't actually use blockchain technology. Instead, this project validates transactions using a decentralized acyclic graph consensus algorithm called a 'Tangle'.
This way, IOTA has managed to improve upon some of the limitations of traditional blockchain networks. For instance, IOTA transactions do not need to seek approval to create new blocks, validate transfers, or vote on proposals.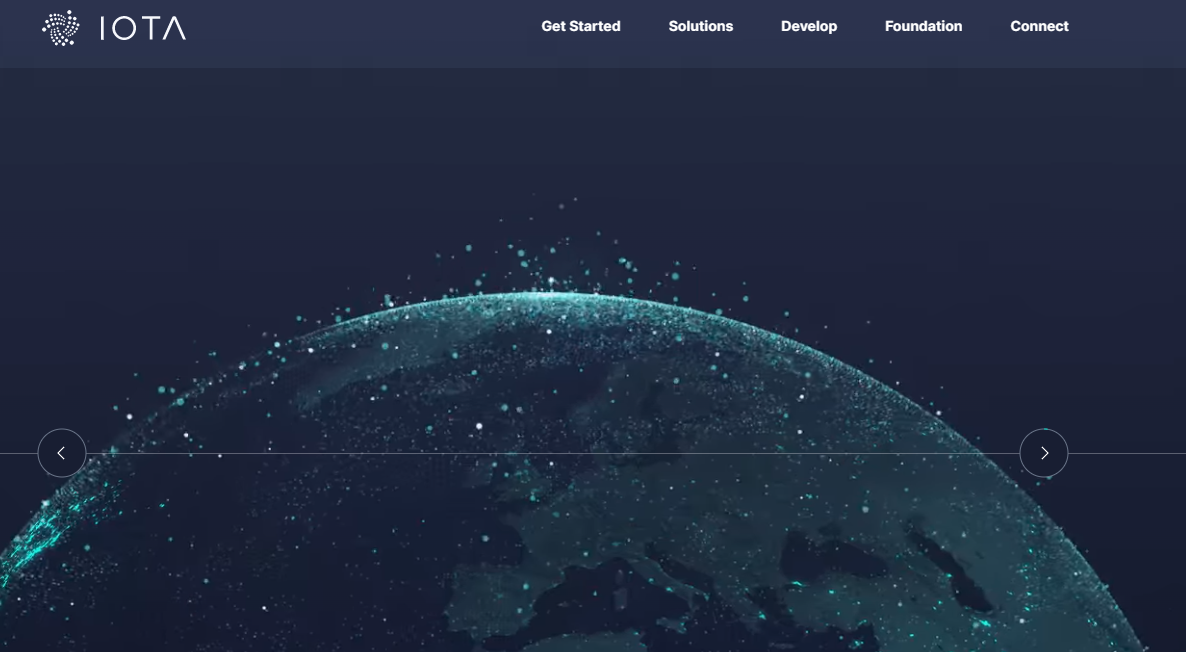 And due to these attributes, IOTA transactions can be carried out in seconds. Moreover, IOTA also facilitates fee-free transactions. so scaling doesn't have any adverse effect on the network.
Proponents of IOTA contend that only a Tangle-based infrastructure is capable of powering the future economy, which will feature m2m communication and require lots of transactions at a low cost.
18. Monero – Enhanced Privacy Coin With Ring Signatures & Stealth Addresses For True Anonymity
Monero (XMR) is the oldest and most well known of all the privacy coins. It's also one of the best, though there is some debate surrounding the issue. Monero is a proof of work (PoW) project created back in 2014, and the founder is anonymous.
Unlike most other privacy coins, Monero hides both the sender and receiver address, using Ring Signatures and Stealth Addresses. And unlike other privacy coins, balances and transactions in Monero wallets are not visible – they are obfuscated (hidden).
Monero even uses Dandelion++, a protocol that obscures the IP address of the devices that make the transactions.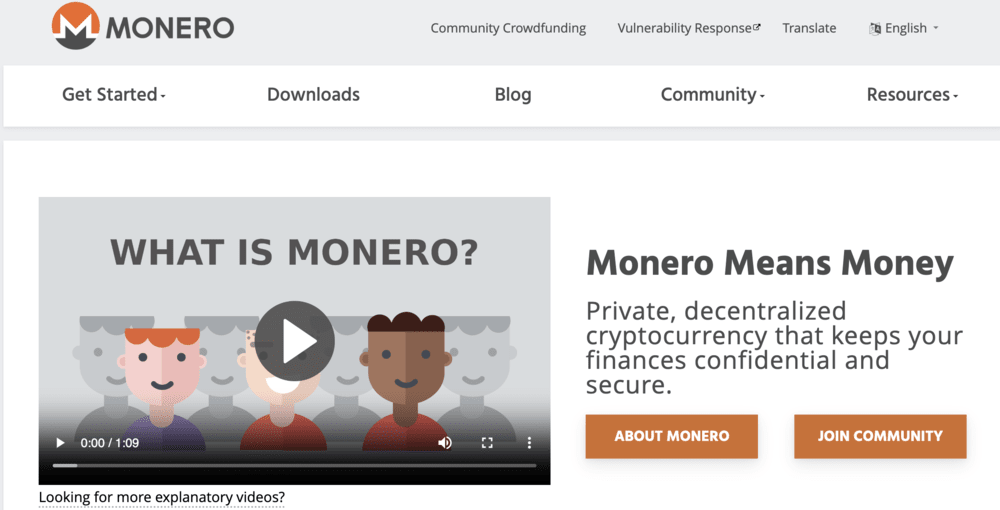 Monero has a large development team, most of whom are anonymous. We felt that a privacy coin needed a mention on this list due to a renewed interest in personal privacy, with Monero being one of the best options for those who value data integrity.
However, it's not without its flaws. Monero is definitely not a fast ecosystem, with 21 minutes for full transaction execution. Being a PoW blockchain, it's also not the most eco-friendly. Still, in terms of privacy, it is unparalleled in most regards, with privacy as a default for users.
XMR currently trades at around $160.
19. Polkadot – Crypto Project Facilitating Blockchain Interoperability
The last digital token on our list is Polkadot. This digital token was founded in 2016 and is designed to connect different blockchains together. This unique interoperability protocol allows for data exchange as well as transactions without compromising security.
Using Polkadot, developers can also create their own blockchains. Another exciting aspect of this cryptocurrency is its partnerships. For instance, Polkadot is already paired with Chainlink to use its Oracle network. It is also working with Ankr StakeFi, thus allowing investors to stake their DOT tokens and generate passive income.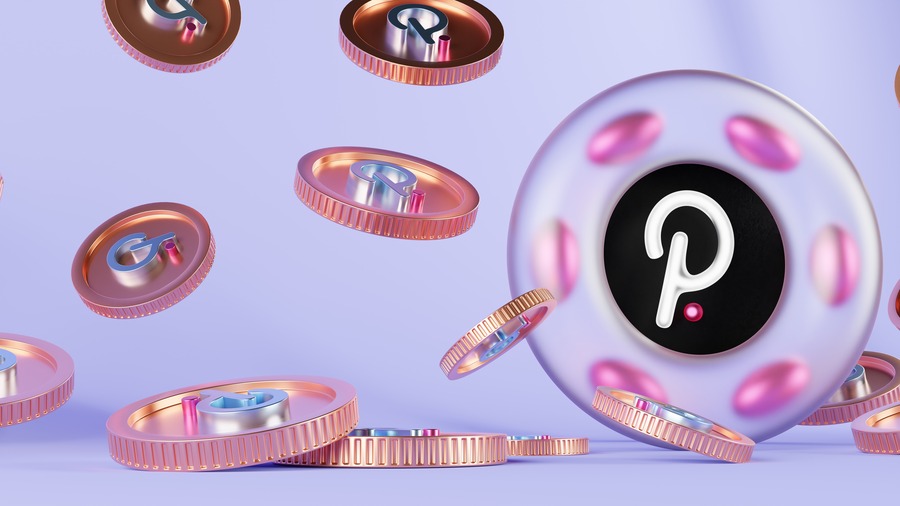 Although Polkadot benefited from the crypto bull market in 2021, its value plunged in 2022, in line with most digital assets. As of writing, DOT tokens are trading at around $5.5.
Many argue that this represents a bargain, considering the long-term potential of this project, coupled with the fact that it offers staking rewards of 15% – among the highest on the market.
How We Determined the Best Crypto to Invest In
As we noted above, finding the best crypto to buy now is not an easy task by any means – even for the most seasoned of investors.
Cautious investors may consider 20% to 50% profits – which far outstrip the potential returns with traditional assets, savings accounts, pensions or 401 (k)'s – to be good returns, making only small investments and holding a long-term view.
Other investors are only in crypto to find 1,000%-plus ROI and are much more willing to spend larger amounts and chase short-term gains.
Even having consulted this list, potential buyers should conduct thorough research and do due diligence on all projects before investing, especially those that are new to the market and do not have established use cases.
However, there are a number of parameters and indicators that investors can consider when choosing the best crypto coin to buy in 2023.
Investors should always be clear that investing in crypto is volatile and risky and that independent research should be conducted. They also have to realize that different investors will have different tolerance for risk and varying amounts of cash to invest or speculate.
New crypto projects especially tend to have a higher potential than older ones but do not have an established market to lean on, causing increased volatility.
How to Conduct Research and Find Potential Red Flags – In Brief
When researching any crypto project, especially new ones, the best place to start is the website and whitepaper – which should essentially be an encyclopedic guide on everything about the project.
It should contain information on what the project does, why it exists, what solution is it offering, and information on its team and tokenomics, and in ideal scenarios smart contract audits and KYC verification from respected third parties.
It should also have a clear and concise roadmap that tells potential investors everything they need to know about the short and long-term. Next, check the project's social media pages – the best projects have legitimate, engaged and large followings.
Projects such as Polkadot, Polygon, Cardano and Cosmos have been successful over a long time in the crypto world because they have been developed by leading computer scientists with a clear idea of what problem they are trying to solve and how they intend to achieve that.
Although investors may have missed their most dramatic price increases, investors still hold large quantities because of their utility and future potential.
When looking at projects, potential red flags include:
Poorly written, rushed or vague whitepapers can be a telltale sign that a project has not been well planned, or could even be an outright scam.
No roadmap
Small social media followings or large followings with a lack of activity on posts – which indicates bought or purchased followers.
Anonymous developers.
Meme coins, a highly speculative crypto asset class, can often have a lot of red flags but still return incredible gains. Many of them only enjoy short-term success – meaning hype, word-of-mouth and community interest can play a much larger role.
Pepe grew from a tiny project to a market cap of almost $2 billion purely through word-of-mouth, FOMO (fear of missing out) and greed from speculative investors – the token has very little 'value' in terms of utility.
Now just six weeks later, PEPE's market cap is now $1.5 billion smaller than at its peak, at around $350 million, showing how quickly meme assets can rise and fall.
High Upside Potential
Perhaps the most important aspect we considered when populating this list is the scope for growth, both short and long-term.
'Potential' is a fluid concept and many factors make it up – it can also mean different things for investors, who will all have a different tolerance to risk and different amounts of capital to invest with.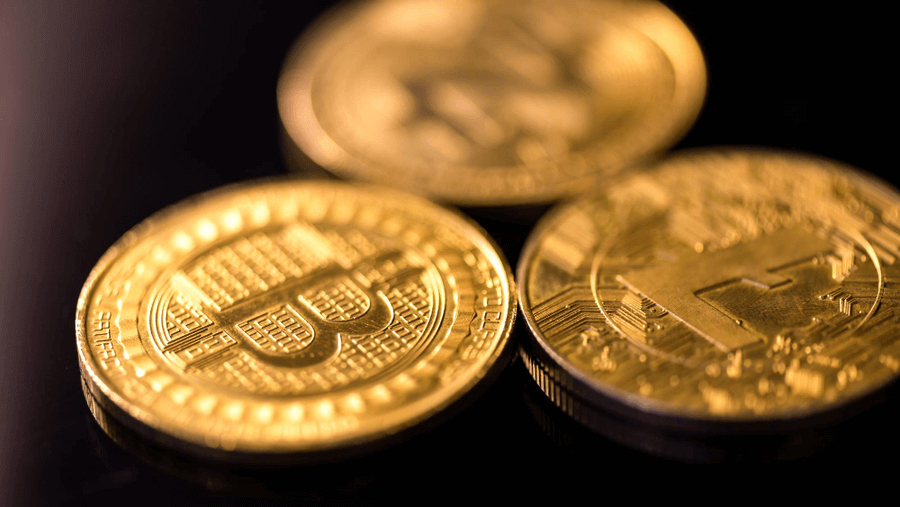 Immediate factors to consider are a project's current price, use case, tokenomics, past performance and future roadmap, as well as popularity and sentiment from the market, which plays a huge factor in price action.
Take Bitcoin, which is currently trading between $25,000-$30,0000, as an example. It has been the best-performing crypto over its full life cycle, reaching an all-time high of almost $70,000 in late 2021 – despite being more than 60% down from that price at the time of writing, BTC has still posted all-time gains of more than 40,000,000%.
Many crypto investors stay away from buying Bitcoin because of its size and popularity, which means it will need an incredible amount of capital to return to its all-time high. Some investors may believe it is no longer worth investing in Bitcoin as the returns are not life-changing – except with large amounts risked – and may take a long time to get there.
However, BTC returning to its all-time high would still represent more than a 150% increase from the current price, so individual investors need to decide what they want out of their investment. Should Bitcoin reach $100,000 – as many analysts believe is possible – it would be a near-300% price increase from today.
On the other hand, the best new cryptos often launch with much greater price potential than 300% returns, but come with a far larger risk factor associated. For example, Tamadoge (TAMA) returned 300% in its presale before pumping almost 2,000% when it listed on exchanges.
Our list has a broad range of cryptos from various asset classes and includes both brand-new crypto presale projects and long-established tokens with a proven track record of success and the potential for more.
Undervalued Prices
Investors might also want to consider the price of the cryptocurrency before making a purchase. This involves picking digital tokens that appear to be trading for less than their potential value – however, this can be extremely hard to evaluate.
This is why investors will need to consider other factors, such as its use cases and respective market.

For instance, a cryptocurrency might appear to be a great choice because of its low price.

However, if it continues to trade at stagnated prices during a bull market, this could mean that the broader crypto community has lost interest in it.

There are a great many tools at an investor's disposal across the web. This can include data aggregation sites such as CoinMarketCap or CoinGecko to track the market caps of different tokens, while DEXTools shows trending new coins. There are also more advanced tools such as TradingView, or analytics firms such as Glassnode and DeFiLlama.
Another way to buy cryptocurrencies at a low price is by investing in a presale or when the project is in its early stages – when tokens are offered at a hugely discounted price.
As well as the aforementioned Bitcoin, many of the leading cryptos could be considered compared, especially given the space has been in an extended bear market. Many analysts consider XRP undervalued, especially if it is successful in its two-year court battle with the SEC – with a judgement expected at some point in 2023. A court win would likely send the price into overdrive as it would essentially be a regulated token.
Another undervalued crypto could be Cardano (ADA), which continues to perform poorly in terms of price despite on-chain data from DeFiLlama proving the network is as busy as ever.
Long-Term Utility
Finding the best long-term crypto investments is no easy feat. Irrespective of broader industry conditions, the best coin to invest in is one that has an edge over the market – especially with a unique utility.
This offers a clear reason for investors to pick a project from the many thousands of other options – it will help solve a real-world issue, or make life easier/better in some way and therefore people will need to use it, rather than it just existing as an investment vehicle.

For example, Launchpad XYZ is a good example of new cryptos with unique utility – it's an all-encompassing portal that offers a gateway to the whole of Web3 for both new users and crypto natives.
While Bitcoin is seen largely as a store of value and 'digital gold', with some usage as a currency, Ethereum, is one of the best utility tokens around – the Ethereum blockchain is by far the largest network for builders and developers of decentralized apps, the ERC-20 token standard is used by thousands of projects and ETH drives tens of millions of dollars of transactions via NFTs and crypto gaming.
DeFiLlama data shows that Ethereum has a TVL (total value locked – the value of other apps built on its chain) worth nearly 60% of the whole market at $25.3 billion at the time of writing, nearly five times bigger its nearest competitor, Tron ($5.4bn).
Project Roadmap
When considering new cryptocurrencies, investors should carefully study the roadmap. Crucially, if the project doesn't have a viable roadmap with attainable objectives, then this should be viewed as a major red flag.

On the other hand, if the project has a clear outline of its future plans, it is more of a seamless task to assess how the respective cryptocurrency will perform further down the line – and how the developers will work to reach those goals.
That being said, bear in mind that a clear roadmap doesn't guarantee a price increase. Again, this should only be viewed as one of many metrics when assessing the best crypto to buy now.
Market Cap
The market cap is also a crucial factor to consider when searching for the best cryptocurrencies.
The market cap of cryptocurrencies is often used as an indicator of the dominance and popularity of cryptocurrencies and also informs us of the total value of the cryptocurrencies in circulation, according to the market.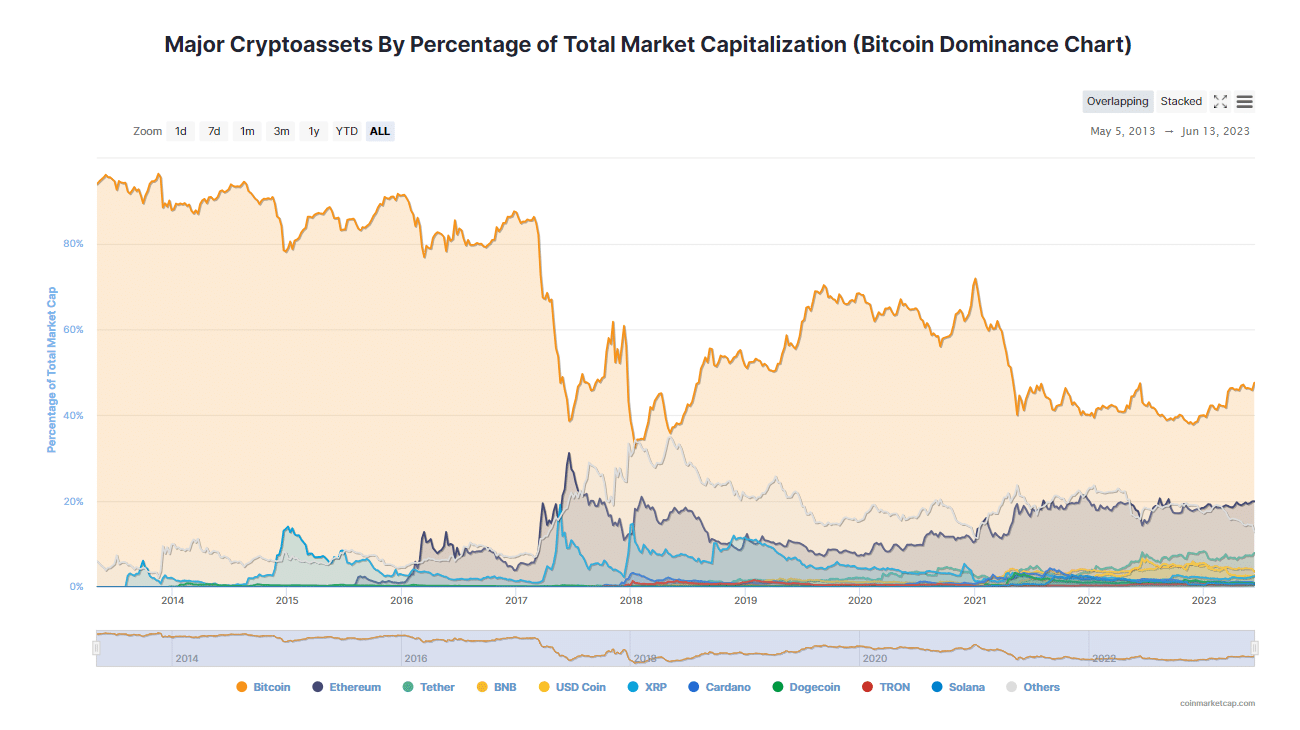 Large market cap tokens indicate they are more popular and somewhat safer, but often mean the chances of rapid price increases are unlikely. Investing in cryptocurrencies with a small market capitalization offers a much higher upside when compared to established coins – though the risk of loss, and larger losses, is much greater. This is almost always the case with brand-new projects that are still in their presale phase.
This offers plenty of upside for early investors in the search for sizable gains.
Past Performance
The past performance of a cryptocurrency can also inform investors of how it has previously performed in different market conditions and how it may trade in the immediate and mid-term future.
Many investors use technical analysis trading and technical indicators such as on-balance volume (OBV), moving average convergence divergence (MACD), relative strength index (RSI) and various oscillators when they are day trading – although this is absolutely not recommended for beginners and takes months, if not years, to fully grasp.

When analyzing the price history of crypto, investors – especially those who do it on a more casual basis – should remember that past performance is not an indication of future performance, but just a factor to consider.
As mentioned above, smaller market cap tokens and meme coins often have a short cycle of popularity before fading into obscurity.
MonaCoin is one such example of a token that hit huge heights but has struggled to emulate that performance. The Japanese meme token, which is only available on a few exchanges, rapidly grew from around $0.02 in January 2017 to $16.45 in December 2017, an increase of 71,421% – meaning $1 of investment would have been worth more than $700.
However, the price quickly dropped and the last time it was even $5 was in April 2018 and it hasn't traded above $1 since February 2022. At the time of writing, MONA can be purchased for just $0.35 – a 98% drop from its all-time high.
Why Invest in Crypto?
There are numerous reasons individuals and institutions invest in cryptocurrency.
The overarching factor for many investors, given the continued popularity of low-utility shitcoins, appears to be that it offers a greater potential to earn high returns on investment when compared to traditional investments or savings accounts.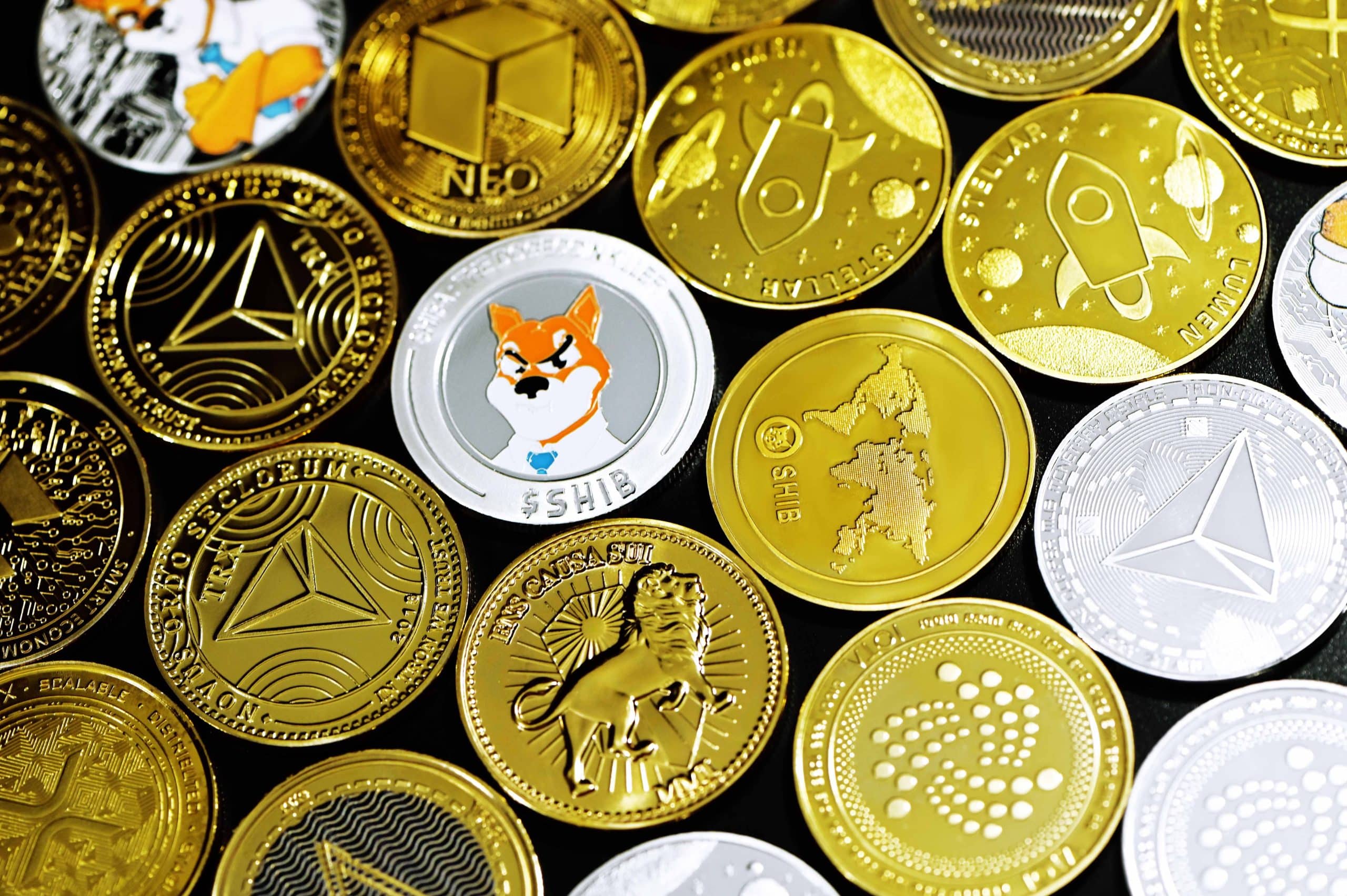 However, crypto is much more than just pure asset speculation – there are many thousands of cryptos and, therefore, many thousands of projects offering different solutions to real-world issues.
On this list alone are projects that allow users to earn rewards and take ownership for the creation of memes (Wall Street Memes) or act as foundational building blocks for other developers to build their protocols (Ethereum and Cardano).
That's without mentioning the belief that decentralized finance (DeFi) or stablecoin projects have the potential to change a worldwide financial system that many see as unfair, or that cryptos have driven the building of the metaverse, a virtual reality world that could radically change our daily lives.
Rapid Gains
Few investment assets have the potential to experience the kind of rapid gains that exist in the crypto space.
As mentioned above, PEPE token saw 7,000% gains in just over three weeks and the likes of Dogecoin and Shiba Inu experienced similar growth during the 2021 bull run.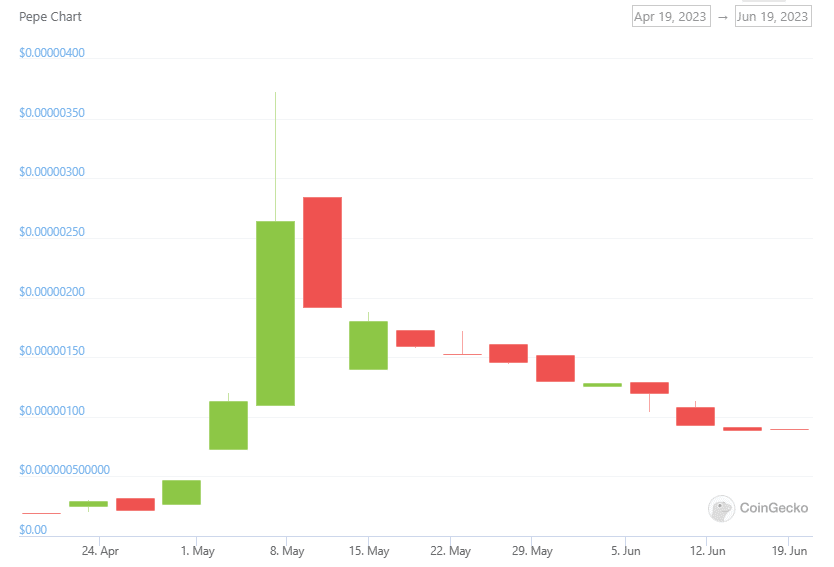 Only recently tokens such as X, MIC and Alpha have all returned well over 1,000% gains immediately after launching but it is extremely difficult finding those gains.
DEXTools is very useful for looking at newly trending coins but we would recommend treading carefully – these kind of small market shitcoin can pump and dump in a matter of a few hours or days.
Long-Term Investment Success
If you are an investor that is prepared to sit back and allow your investment time to grow, then investing in major cryptos offers returns like few other financial assets.
Gold is one of the oldest and most popular investment vehicles in the world and has enjoyed continued growth since it was last in a bear cycle from 2013 to 2015. If we take the low price of $1,078 in December 2015 to today's price of $1,966, it represents an increase of 82%.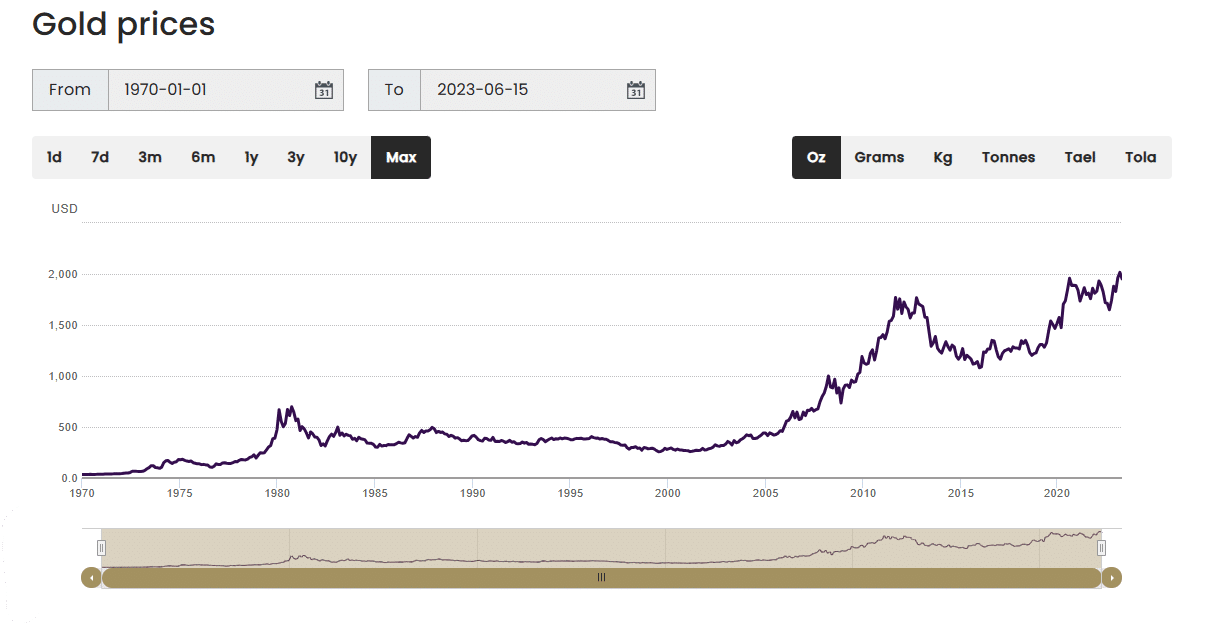 The growth of hundreds of cryptos has been exponential in that same time – Ethereum being one example having risen almost 550,000% from an ICO price of $0.31 to a current price of $1,700.
To return 82% gains with Bitcoin, for example, the price would need to return to approximately $46,500 from today's price – way off its all-time high of $69,000 and very doable considering a bull run is expected by many in 2024 because of the Bitcoin halving.
Decentralized Finance
Many crypto investors have bought into the space because the emerging blockchain technology offers a secure and transparent avenue to remove third parties and institutions from financial transactions.
Known as decentralized finance or DeFi, this allows for more privacy and individual freedom and, in theory, cuts down on fees and charges that those institutions charge for using their services. DeFi eliminates the need for intermediaries as people, merchants and businesses can conduct transactions directly.
Inflation continues to rise across the Western world, with rate hikes reaching some of their highest levels in years, while many Americans have lost trust in the banking system after another banking crisis saw the collapse of Silicon Valley, Silvergate and Signature banks.
Bitcoin and other cryptos have been considered an 'inflation hedge', which can outperform traditional currencies as they lose value over time as more money is printed. BTC has a strict maximum supply of 21 million coins and when they are all in circulation no more will ever be produced – meaning those who hold them essentially set their value.
Staking and Other Use Cases
A great many crypto projects offer robust staking rewards that allow crypto users to earn interest just for holding their tokens over a long period.
Even stablecoins such as USDT offer staking, with holders able to earn over 5% from Tether – a rate that far outstrips what can be earned by holding earnings in a traditional savings account with a bank. Ethereum is one of the most popular tokens to stake – with more than $32 billion of ETH staked – and currently offers rewards of 5.86% to those who do.
A great many other utilities and use cases also exist in the crypto world that make tokens have 'value', as we discussed at the top of the article. That can come in a hugely broad spectrum of things.
Even in this article, the projects offer tokens that are used in crypto gaming (Doge Rush and Pikamoon), for the continued development of blockchain technology (IOTA), for decentralized app builders (Ethereum), and projects that reflect large cap crypto but with enhanced DeFi staking (XRP20, BTC20).
Diversification
All investment portfolios should have a diverse range of financial assets to avoid putting all your eggs in one basket. Some investments should be passive and some should be active and, as there are investor profiles that cover conservative, moderate and aggressive, so should your portfolio reflect assets that fit into those categories.
Investing comes in many forms – real estate, stocks bonds, pension plans, derivatives, commodities, even material objects like watches, sneakers or trading cards.
Crypto investment should be a part of a wider portfolio that covers all bases and as a highly speculative asset should come at the aggressive end of your portfolio allocation.
The Risks of Crypto Investing
Despite the many and obvious benefits of crypto, that's not to say that the space does not come without major risks.
As a relatively new and unregulated technology, crypto is regularly referred to as 'the Wild West' and users, especially those new to it, have to act with great awareness.
As with any speculatory investment, there is no guarantee that any project – even those with high potential and ticking all the boxes – will definitely earn good returns for investors.
There are a number of scammers and hackers in the space, leaving funds and users vulnerable, while there is a continuing regulatory crackdown on projects that will change the way it operates, for both bad and good.
Dogecoin is a good example of a token that has seen many investors lose money. When DOGE was pumping during the 2021 bull run it reached an all-time high of $0.71, with tens of thousands of new investors buying on the way up as FOMO spread into the mainstream media.
Its incredible price cycle lasted only really lasted a year, rising from $0.009 in early January to its peak in May – a 7,000% gain – before dropping below $0.20 in December of that year, where it has been dropping ever since.
So although some investors will have made incredible gains, those who invested in 2021 and didn't cash out are likely in the red with DOGE, with the price currently hovering around $0.06. Elon Musk is now facing a class-action lawsuit for his part in pumping the token.
Increased regulation by the US Securities and Exchange Commission (SEC) – which recently took aim at Binance and Coinbase – has also had a hugely negative impact on the price of numerous tokens and the industry as a whole.
Other Things to Consider When Investing in Crypto
Investing in cryptocurrency can be exciting and potentially profitable, but it's important to approach it cautiously and clearly understand the risks involved. Here are some important things to consider before investing in crypto.
Risk Tolerance
As mentioned throughout this article, it is absolutely crucial to consider your risk tolerance when investing in cryptocurrency. Crypto markets can be extremely volatile, with prices fluctuating rapidly and unpredictably, often swinging wildly within a 24-hour period.
If you have a low-risk tolerance, you may consider investing in more stable assets with less potential for extreme price swings – losses on investment should be expected at some point in your crypto journey.
Evaluating Your Risk Tolerance
Evaluating your risk tolerance is a highly personal and individual undertaking, although there are general factors to consider and numerous tools and tests across the web that could help you determine it.
Generally, investors fall into either a conservative, moderate or aggressive investor profile. The underlying questions to consider are how prepared are you to lose your investment and how much would it impact your outside life if you did. This should be considered in all investments and in what type of assets you invest in. Factors to consider include:
Timeline: Are you looking for quick cash now or are you looking to invest in something that may take years to germinate? For example, a short-term investor who wants quick gains may select a trending meme coin over Bitcoin, but BTC is much more likely to have value in 10 years.
Investing Goals: The same principles apply as above, larger gains may come in more speculative assets but they also have a higher chance of losing. It is important to also have a profit target in mind as investors often get greedy – for example, 'millionaire' DOGE holder Glauber Contessoto turned $188k into $3 million on paper, but never sold expecting the price to continue rising and saw his investment drop all the way back down.
Individual Comfort: Some people are naturally more conservative or willing to take risks than others. Some investors may feel anxiety or jubilation at every dip or pump, while others are more willing to see how an investment plays out over time. Investors must consider their own personalities as a factor.
Age: An investor's age will have a huge factor on risk tolerance. Younger investors can perhaps afford to risk more capital as they may not have, for example, kids or a mortgage that take up capital and time to follow the markets.
Portfolio Size: An investor who only has $100 to spend should be significantly more risk-averse than one with $10,000 and so on up the scale.
Budgeting
Another important factor to consider when investing in crypto is your budget – crypto markets move quickly, and it's important to react to price changes.
Investing more than you can afford to lose can lead to extreme financial stress and capital loss. We would always recommend only investing what you can afford to lose, which means an amount that would cause no other issue were it to go to zero and fail to recover.
The Project
It's important to research the project behind the crypto you're considering investing in. What problem does the project aim to solve? What is its potential for success? What is the track record of the team behind the project? These are all important questions to ask before investing and which we outlined in the top section.
Adoption
Another important factor to consider when investing in crypto is the crypto's adoption. How widely is it used and accepted? Is it being actively traded on reputable cryptocurrency exchanges? The level of adoption can give you a good idea of the potential for future growth.
Understanding Bitcoin Dominance
Bitcoin dominance is an important factor to consider as the price swings of BTC largely affect the rest of the crypto market. Bitcoin currently makes up just under 50% of the whole crypto market cap and so if BTC is performing well, the rest of the market tends to follow and vice versa.
Therefore, even if you do not hold any BTC, it is important to understand and follow the latest news and events related to Bitcoin. The next Bitcoin halving is expected in mid-2024, with many analysts predicting that will spark another crypto bull run.

Security and Regulation
Finally, it's important to consider the security and regulation of the cryptocurrency you're considering investing in. Crypto markets can be prone to scams and hacking, so it's important to choose a cryptocurrency with strong security measures.
Additionally, regulations surrounding cryptocurrencies are constantly evolving, with the US Securities and Exchange Commission taking a much more aggressive approach in 2023 following the collapse of FTX.
Binance.US and Coinbase are now facing a lawsuit for allegedly breaching SEC rules, which had immediate and wide-reaching consequences for the whole crypto market and will affect price action going forward. Around $1.5 billion was withdrawn from Binance alone in the wake of the news with the whole crypto space taking a battering as fear spread through the market.
Around 60 tokens are now considered to be securities by the SEC, which will greatly affect their price in the near future, as investors shy away from those fearing potential legal ramifications.
Conclusion
Investors searching for the best cryptocurrencies should consider many different aspects, such as their portfolio goals and individual risk profile, as well as understanding that cryptos are extremely volatile and could result in losses.
Investors must conduct due diligence on a project before investing and ensure to look out for projects that have solid fundamentals and clear visions for the future – as well as looking for red flags that could signal a poorly operated project or an outright scam.
Our recommended best crypto is Wall Street Memes, a brand-new meme crypto presale project with massive community backing of more than 1 million social media followers.
The project, which also offers staking rewards, secured over $300,000 in investment in its first 24 hours and has now secured $25 million since launch – the presale is set to close on September 25.
References
FAQs
What is the best crypto to buy right now?
Which crypto coins will rise in 2023?
Will 2023 be a good year for crypto?
Which crypto is best for the next 5 years?
Which crypto has the most potential?