Bitcoin wallets are essential when it comes to buying, selling and owning cryptocurrencies. They let you store, trade, exchange, and transfer your Bitcoins to any other address on the blockchain. Every owner must find a quality wallet that meets their needs, and in this guide, we review our top picks for the best Bitcoin wallet for Android in 2023.
We'll provide detailed breakdowns of the top crypto wallets you can use on any Android phone or tablet. Moreover, we'll cover the basics of these wallets, their benefits, how to pick the right ones, and how to set them up.
Best Bitcoin & Crypto Wallets for Android
Before we get into detailed reviews, here's a quick overview of our top picks for the best Bitcoin wallet for Android, followed by a brief description of each:
eToro

— Overall

best Android Bitcoin wallet

on the market. Backed by regulatory bodies in both the US and UK and supported by a regulated exchange. Ideal for beginners but also equipped with advanced tools for experienced traders.

Exodus

— A Bitcoin Android wallet for beginners. Completely free to install and use, offers good customer support, and has optional cold storage through Trezor.

Electrum

— Secure open-source Bitcoin wallet, the first of its kind. One of the

best Bitcoin wallets for Android

if you're looking for high-security features, advanced options, and customizable transaction fees.

Ledger Live

— Companion Android app for one of the world's leading hardware wallets. Integrates fully with any Ledger hardware wallet and lets you buy, sell, trade, and track Bitcoin and hundreds of other crypto assets.

Mycelium

— Popular wallet among mobile users. Supports various hardware wallets as an open-source program and boasts a wide range of security and privacy features.

Trust Wallet

—

A Leading Bitcoin wallet for Android

with multi-cryptocurrency support. Part of the larger Binance family and used by more than 60 million people worldwide.

Coinbase Wallet

— Easy to set up Bitcoin Android wallet with a simple app layout. Allows seamless transfer from Coinbase CEX, the largest US-based centralized cryptocurrency exchange.
Top Crypto Wallets for Android Reviewed
Every high-quality Bitcoin Android wallet has something unique to offer in terms of features, functionality, rates, fees, and more.
Some are better suited for beginners, others for advanced traders. Certain products come with low fees, while some have high-interest rates, which makes them ideal for investors with many bitcoins.
Keep reading to learn more about the Bitcoin wallets we've picked.
1. eToro — Overall Best Bitcoin Wallet for Android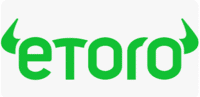 eToro is one of the leading financial services companies in the world, offering various products, including crypto trading and storage.
Its exchange platform is one of the top cryptocurrency exchanges on the market, regulated by the FCA in the UK, CySEC in the EU, FinCEN in the US, and ASIC in Australia.
The company is based in Tel Aviv, Israel, and its wallet (the eToro Money crypto wallet) is a part of the broader eToro Money app. It's used for storing both fiat money and cryptocurrencies.
This wallet was made with beginners in mind, so it's pretty easy to use; however, it covers only 8 cryptocurrencies. The remaining 110+ coins available on eToro cannot be transferred to the eToro Money crypto wallet, at least not for now. Thankfully, Bitcoin can, just like the majority of other popular altcoins like Ethereum, Litecoin, and Bitcoin Cash. Plus, you can still use the eToro platform instead of the wallet app.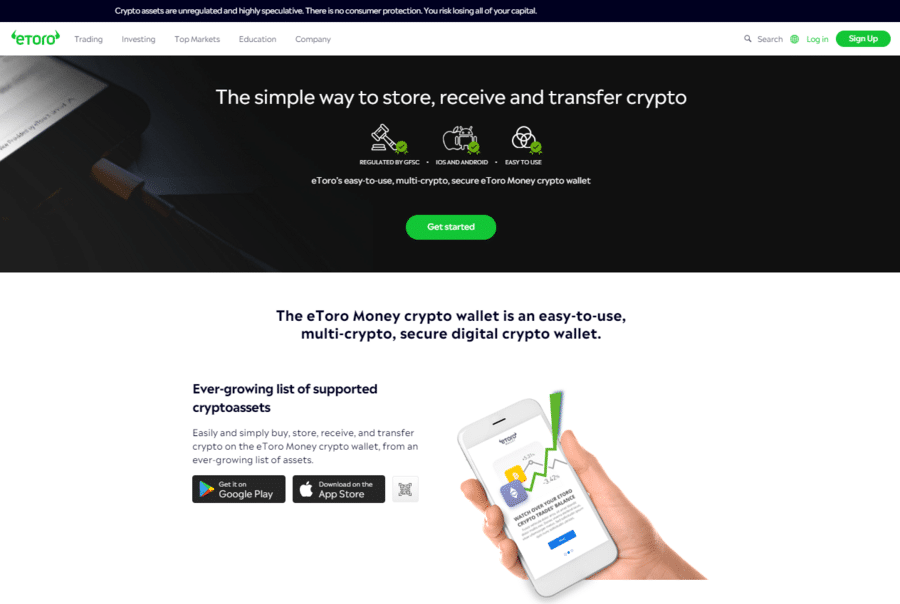 eToro charges you a 2% fee for transferring your coins from the eToro investment platform to the eToro Money crypto app. The fee is 2% of the transaction size, with the minimum amount being $1 and the maximum being $100. For Bitcoin, the lowest amount you can transfer is BTC 0.007195. Remember that this is only the fee eToro charges, so there's still the blockchain fee, as with all wallets.
The app is best suited for investors who want to cancel fiat currency deposit and withdrawal fees and traders who want to transfer their crypto assets off eToro completely, while others should use the eToro platform directly.
eToro Money is highly secure for a hot web-based wallet. It features standardization protocols, protection against unauthorized access, and DDoS defense. eToro stores private keys and phrases, so you are not required to write them down.
It's worth mentioning that it is also one of the top crypto-staking platforms. You can stake Ethereum, Tron, and Cardano. All US users get a reward of 75% of the monthly staking yield. The percentage increases to 85% for Silver, Gold, and Platinum Club members and 90% for Diamond and Platinum+ Club members.
Even though you're largely required to use both the eToro platform and the mobile wallet app, it's still the best overall option due to its many benefits. Most importantly, its reputation is set in stone thanks to the certifications from various regulatory bodies. As such, it remains the most reputable option on the list.
Pros
:
Regulated in the UK, US, EU, and Australia
Wallet app licensed by GFSC
Easy to set up and use
Allows you to manage funds from an eToro account
Very secure for a hot wallet
High staking rewards
One of the best XRP wallets
Cons:
2% transfer fee from eToro platform to app
No crypto to cash conversion option
| | |
| --- | --- |
| Wallet type | Hot wallet (cryptos on the trading platform held in cold storage) |
| Number of supported cryptos | 8+ |
| Fee for buying Bitcoin | 1% |
| Mobile app | Yes |
| Staking/interest | Yes |
| Ethereum staking/interest rate | 75% for regular members, up to 90% monthly |
Cryptoassets are highly volatile and unregulated in most EU countries, Australia and the UK. No consumer protection. Tax on profits may apply. Your capital is at risk.
2. Exodus — Popular Android Crypto Wallet for Beginners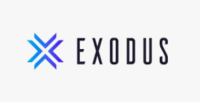 According to our Exodus wallet review it's one of the most user-friendly wallets you can find on the market — it was even developed to simplify the process of cryptocurrency usage and storage and make the technology more approachable to beginners. It's available to US users, but it's also one of the top crypto wallets in the US.
This is largely due to its simple-to-use interface and the company's focus on offering good customer support. Its visuals are large, with every available option clearly displayed on the screen. Unfortunately, you'll occasionally run into lags, but they rarely affect the overall user experience.
If you have problems, you can always contact customer support, which is one of the high points of this service. The agents are available 24/7, and you can reach them over email or the official Twitter channel.
Security is very high, which is clear from the advanced features it offers, including local device private key storage. However, this is still a closed-source wallet, which is against the main ideas behind Bitcoin and blockchain technology. In other words, we must trust Exodus that its service is always secure.
Thankfully, Exodus pairs easily with Trezor hardware wallets, making cold storage possible for anyone. Nevertheless, this means you'll have to purchase a Trezor wallet.
Still, it's one of the best Bitcoin wallets for Android, as the app lets you send, receive, swap, and trade. You can even earn interest on cryptocurrencies that can be staked, like Ethereum. However, rewards vary by coin and depend on current market prices.
Being a multichain Web3 wallet, Exodus supports a wide range of cryptocurrencies, so you can still use it, even if you want to swap your BTC for other coins and store them in the same place. Exodus also supports NFTs.
Pros
:
Reliable customer support available 24/7
4.8 stars on Google Play Store
Easy to use interface
Seamless support for hardware wallet
Cons:
Closed source software
No native 2FA
| | |
| --- | --- |
| Wallet type | Hot wallet (cold storage is possible with Trezor) |
| Number of supported cryptos | 100+ |
| Fee for buying Bitcoin | None |
| Mobile app | Yes |
| Staking/interest | Yes |
| Ethereum staking/interest rate | N/A |
3. Electrum — Secure Open-Source Bitcoin Wallet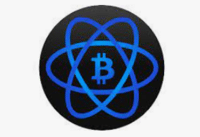 Electrum is among the oldest Bitcoin wallets and one of the best in many markets (most notably in Canada), which is why we've ranked it among the top Bitcoin wallets for Canadians.
Despite being in use for more than a decade, it has managed to go with the times. As a result, it now offers multi-device support, with an Android app being available as well. Even though it has been around since 2011, it hasn't changed much, so some users might find the design outdated, even on the mobile app.
However, experienced investors shouldn't mind it, as the wallet was made precisely for them. It has advanced features and high-quality security options that are almost on par with cold wallets, including 2FA capabilities and transaction-proof checking. The private keys are encrypted and remain solely on your device.
Even though it's primarily a hot wallet, it can easily pair with hardware wallets like Trezor, Ledger, and Keepkey.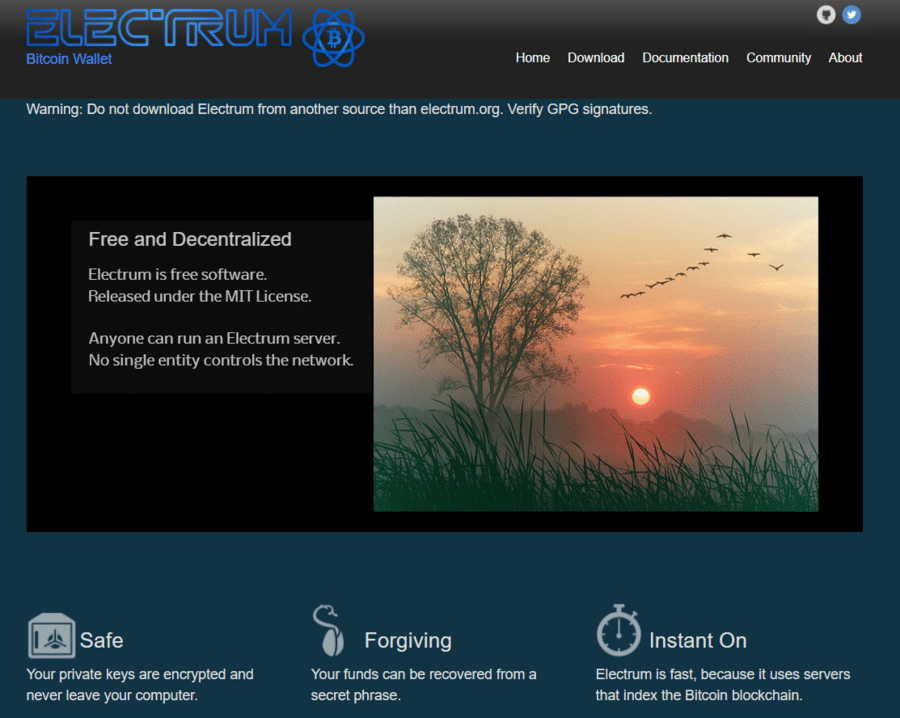 The important thing to note is that Electrum focuses on secure storage, but it only covers Bitcoin. This is the area where it excels — you won't find features like trading, buying, or selling as you would in many other hot wallets.
Since Electrum is open-source, you can find many forks online that offer support for other cryptocurrencies and features you'd get on other wallets.
The Android wallet lets people set their own transaction fees by allowing them to pick between Segwit and original Legacy Bitcoin addresses.
Even though it's more attuned to advanced users, it's still easy to set up, as it offers a lightweight client, typically configured within minutes.
Pros
:
Long history in the Bitcoin world
High security
Completely open-source
Multisig support
Easily pairs with third-party plugins
Cons:
Outdated design
Bitcoin-only
Only for storage
| | |
| --- | --- |
| Wallet type | Hot wallet (cold storage is supported) |
| Number of supported cryptos | 1 |
| Fee for buying Bitcoin | N/A |
| Mobile app | Yes |
| Staking/interest | No |
| Ethereum staking/interest rate | N/A |
4. Ledger Live — Companion Android App to Secure Hardware Wallets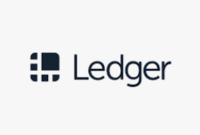 Ledger Live is the companion app to any edition of Ledger's latest hardware wallets, including Ledger Nano X, Ledger Nano S Plus, and the upcoming Ledger Stax. It's free and allows you to easily manage your crypto assets in cold storage.
Naturally, you'll still have to buy a Ledger hardware wallet if you want to use it, so it's only ideal for investors with large portfolios that require safe cold storage. It should be worthwhile, though, as Ledger hardware wallets are among the two leading cold storage crypto wallets worldwide.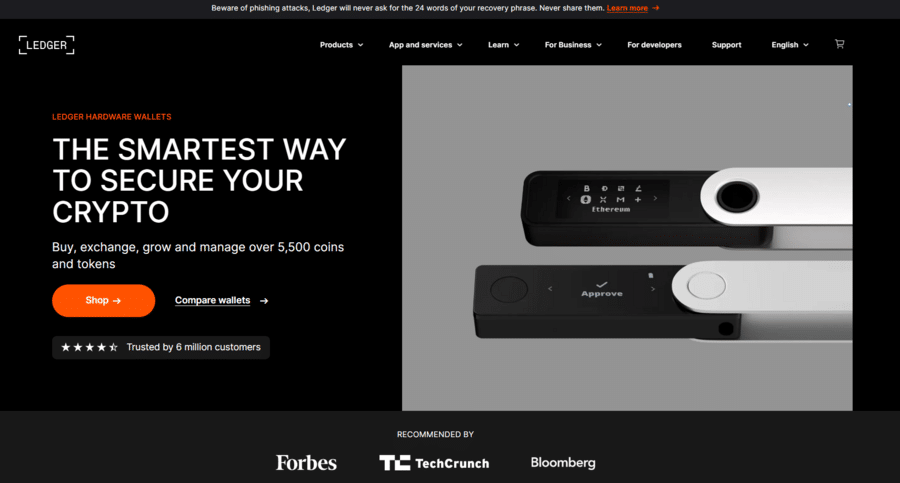 Since operating your assets from a hardware wallet is almost impossible due to their standard small build, Ledger has made an app to make the process easier. You can use it to buy, sell, exchange, and trade not only Bitcoin but also thousands of other coins, utility tokens, and even NFTs. You can do most of that with the help of Ledger's official partner, Coinify.
There's also an option to stake the best staking cryptos, like Ethereum, Cosmos, and Solana.
Swapping cryptos is quite convenient through the app; plus, it's cheaper. That's because Ledger's ParaSwap feature swaps cryptos through API and via various DEXs. Ledger relies on another partner here, Changelly, which doesn't use fiat currency to swap cryptos.
The app also shows market prices and other stats like dominance and supply of coins to give every investor the necessary information for trading and investing.
Even though you're required to use one of their hardware wallets, this is also a good thing in terms of security. All Ledger wallets have CC EAL5+ and are certified by ANSSI, which makes it the best crypto wallet for Android for people seeking maximum protection.
Pros
:
Lets you swap cryptos directly in the hardware wallet
Works with any Ledger hardware wallet
Staking is an option with several altcoins
Top-notch security thanks to cold wallets
Cons:
Ledger hardware wallet required
| | |
| --- | --- |
| Wallet type | Hot wallet (cold storage when using a Ledger hardware wallet) |
| Number of supported cryptos | 5,500+ |
| Fee for buying Bitcoin | Varies |
| Mobile app | Yes |
| Staking/interest | Yes |
| Ethereum staking/interest rate | Varies |
5. Mycelium — Popular Bitcoin Wallet Among Mobile Users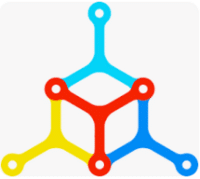 Mycelium is an open-source wallet widely used among crypto users who appreciate mobile solutions. It's not beginner-friendly, but this is common with advanced wallets offering top-notch security and privacy features — an area where Mycelium excels.
It's ideal for mobile users, but bear in mind that it doesn't provide software for computers and laptops.
The wallet gives you a lot of control over transaction fees by making them customizable. Moreover, its open-source code allows easy integration with most hardware wallets, including Ledger, Trezor, and KeepKey.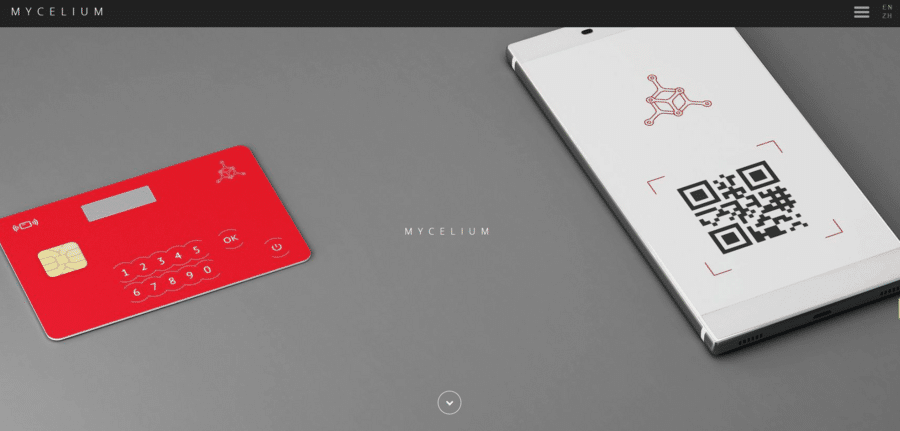 Even though it easily integrates with hardware wallets, this option won't be necessary for many users, thanks to the robust security features and great track record of the company. Moreover, Mycelium is a full supporter of the famous "not your keys, not your coins" stance that most experienced crypto fans share.
The app lets you buy, sell, swap, and convert coins. Even though more than eight cryptocurrencies are supported, Mycelium is still primarily focused on Bitcoin.
On the downside, Mycelium has no staking support, and customer service is offered only via email.
Lastly, it's important to mention that Mycelium comes with zero CEX exposure, so investors don't have to worry about losing funds to failed exchanges, like in the case of FTX and Celsius.
Pros
:
Focus on security and privacy
Seamless integration with most hardware wallets
User's complete control over assets
Open-source software
In-app purchase options
Cons:
Mobile-only
Poor customer support
Not beginner-friendly
| | |
| --- | --- |
| Wallet type | Hot wallet (cold storage supported) |
| Number of supported cryptos | 8+ |
| Fee for buying Bitcoin | Vary from $0.25 to $8 |
| Mobile app | Yes |
| Staking/interest | No |
| Ethereum staking/interest rate | N/A |
6. Trust Wallet — Best Bitcoin Wallet for Android With Multi-Cryptocurrency Support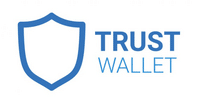 Trust Wallet is a famous multi-cryptocurrency wallet used by more than 60 million people. This is largely thanks to the fact that it's part of the Binance family (it's the official wallet for Binance) but also due to its range of quality features.
The user interface is uncluttered and intuitive, there's in-app support for NFTs and dApps, and you even get a dedicated Web3 browser. This means that you can use it to access various decentralized apps and play-to-earn games with ease.
When it comes to Bitcoin, it lets you swap it, store it, and even buy it directly from the app with either crypto or fiat.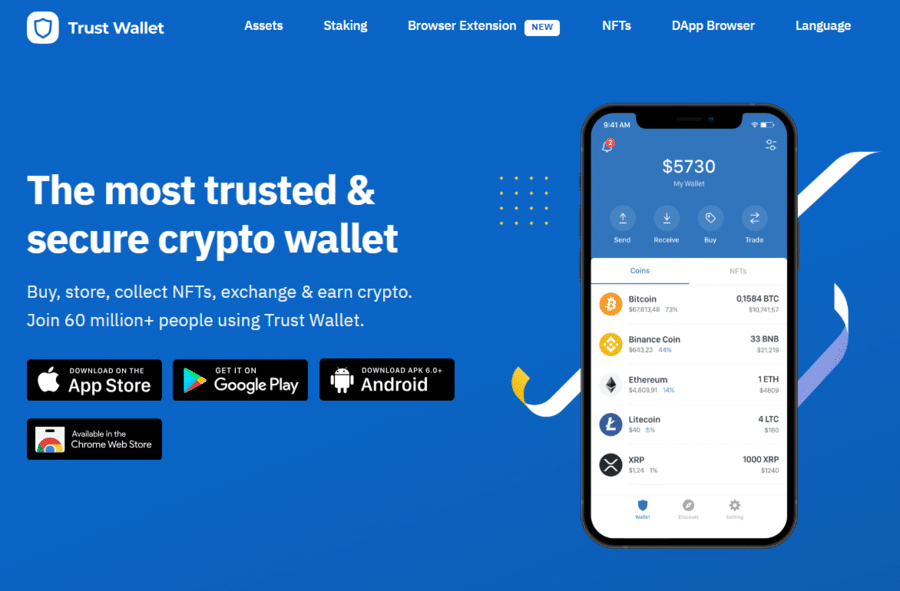 Binance is not overly popular among US lawmakers at the moment, and it faces several regulatory issues, but Trust Wallet is still non-custodial. In other words, the private keys are yours, so you don't have to worry about Binance misusing them or your crypto assets.
If you want a wallet that you can use for other cryptocurrencies, too, you can hardly go wrong with Trust Wallet, as it supports the largest number of coins and tokens of all wallets on this list — more than 4.5 million of them. This is largely due to the fact that Trust Wallet supports 65 blockchains. For more information interested users can read our full Trust Wallet review today.
Pros
:
Supports millions of coins and tokens
High user ratings
Supported by Binance DEX
One of the best Cardano wallets
Lets you earn interest on 12 cryptocurrencies
Simple interface attuned to beginners
Cons:
Binance's regulatory issues in the US
No cold storage support
| | |
| --- | --- |
| Wallet type | Hot wallet |
| Number of supported cryptos | 4.5 million (mostly tokens) |
| Fee for buying Bitcoin | 1% |
| Mobile app | Yes |
| Staking/interest | Yes |
| Ethereum staking/interest rate | N/A |
7. Coinbase Wallet — Bitcoin Android Wallet With a Simple Setup Process and App Layout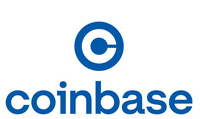 Coinbase Wallet is a standalone, limited, open-source crypto wallet integrated with this popular exchange. The majority of US crypto fans know that Coinbase is the go-to platform for most. Still, many are unaware that the company's wallet is fully non-custodial, giving you complete control of your crypto assets.
The wallet supports many cryptocurrencies — Bitcoin being one of them, of course. You can easily move your coins from Coinbase to the wallet, but if you want to use the app only, you'll still have the chance to buy, sell, swap, and even convert your BTC directly.
In addition to working on a wide range of devices, the wallet has many capabilities. Not only does it hold crypto, NFTs, and other wallets, but it also supports thousands of dApps and tokens. It's likely you'll find what you need even if you want to use it for more than just Bitcoin storage.
It's marketed as a Web3 crypto wallet, which can be your gateway to the world of decentralized programs, games, and other projects.
Besides being non-custodial, the wallet also boasts numerous advanced security features and the latest encryption technology. You get to add biometrics and a passcode, which gives you extra security options that should improve the safety of your funds further.
Pros
:
Easy to set up
Simple app layout
Broad functionalities
Seamless transfer from Coinbase CEX
Multi-platform wallet
Lots of educational content on the site
Cons:
Not fully open-source
No 2FA or multisig support
High transaction fees
| | |
| --- | --- |
| Wallet type | Hot wallet (partnership with Ledger allows cold storage) |
| Number of supported cryptos | 100+ |
| Fee for buying Bitcoin | 1% |
| Mobile app | Yes |
| Staking/interest | Yes |
| Ethereum staking/interest rate | 6% per year on average |
Basics of Bitcoin Android Wallets — How Do They Work?
Bitcoin Android wallets are apps you install on your Android device. They connect to the Bitcoin blockchain and allow you to control your BTC — that is, to monitor, sell, buy, or exchange your assets.
Bitcoin Android wallets are cryptocurrency wallets you can install on your Android device or a tablet with Android OS. They are mostly meant for storing cryptocurrencies, but you can also use them for buying, selling, trading, swapping, and even staking.
Most Bitcoin wallets are crypto wallets, allowing users to store various cryptocurrencies, not just Bitcoin.
The process is complex, and it requires knowledge of how cryptocurrencies work. In short, a Bitcoin wallet communicates with the Bitcoin network, which allows you to take control of your Bitcoin assets.
In a sense, it's similar to having a physical wallet. However, here, the wallet doesn't keep actual cash but saves cryptographic data that are necessary for accessing your Bitcoin funds stored on the blockchain network. In other words, the wallet is a medium for accessing and using cryptocurrencies.
As you've seen from our list, there are several types of wallets, each with a unique set of features and capabilities.
They can be hot and cold. Hot wallets are connected to the internet, while cold ones aren't. In other words, cold wallets are much safer, as there is no way for a hacker to access them, but they are impractical for everyday use. Hot wallets can be web-based, desktop, or mobile, while cold ones can be hardware or paper-based.
In this piece, we've specifically focused on mobile wallets made for Android devices. However, they can either have some cold storage capabilities or easily connect to cold wallets, thus allowing you to store your crypto assets offline.
If you want to keep your privacy, you'll want to get an anonymous Bitcoin wallet for Android. On the other hand, if buying, selling, trading, and swapping BTC matters most to you, go for a wallet that has all of these capabilities. We'll go into more detail later in the article so that you know exactly how to choose the right wallet for your needs.
Benefits of Android Crypto Wallets
There is no doubt that using a crypto wallet is necessary. But what makes using an Android crypto wallet beneficial? Let's review the main advantages, especially those that trump the benefits of other types of wallets:
Convenience

— As mobile wallets are apps on your Android phone, you can take them wherever you go. It makes them similar to hardware wallets, but they are a lot more user-friendly.

Intuitive interface

— Bitcoin wallet apps for Android devices are typically more user-friendly than the majority of other options due to their uncluttered, no-nonsense design that puts an emphasis on minimalism and usability.

Easy to set up and use

— Most mobile wallets are easy to set up. After downloading and installing the app, you're only required to register and follow simple step-by-step instructions to set up your address.

High speed

— Many Android wallets offer customizable fees, allowing you to pick the fastest option. Naturally, this will usually result in higher charges, but they are typically worth it if you're in a hurry.

Option to pair up with hardware wallets

— Many Bitcoin users consider mobile wallets less secure. This is often true, as they are just another form of a hot wallet. However, many BTC Android wallets allow integrations with other notable hardware wallets or offer their own cold storage options.

QR codes

— QR codes are only available on mobile wallets. As anyone who has ever used them to pay bills knows, they are a lot more convenient than copying/pasting addresses. Plus, this eliminates the possibility of making a mistake.
Safety — How to Pick a Secure Cryptocurrency Wallet for Android
Mobile wallets are considered less secure than most other crypto storage solutions. However, many Android wallets offer cold storage support, so you can keep most of your assets in a safer place.
Android crypto wallets are not as safe as cold wallets, primarily because they are connected to the internet and are typically custodial, meaning your private keys are not completely yours — instead, they are kept safe by the company manufacturing the wallet.
Ideally, every BTC holder should keep their private keys for themselves, but this is not always possible for various reasons.
It's thus best to focus on using Android wallets with cold storage support and various advanced security features. Cold storage is sometimes offered internally, like in the case of eToro, or through partnerships with reputable hardware wallet manufacturers, as in the case of Exodus or Coinbase.
Moreover, advanced encryption methods are also necessary, especially for private keys and other sensitive data. Proper encryption can make custodial wallets completely secure, as even a breach will not lead to the loss of private keys.
Mobile wallet users can also improve their asset security by using advanced safety options like biometrics, passkeys, two-factor authentication, and more. It's thus crucial to choose Android wallets that have these features implemented.
Lastly, picking a wallet from a reputable and highly regulated company is important. For example, eToro is one of the few exchanges and crypto wallets regulated in several markets. This also means that you need to read about the company online to learn about its reputation. Consider checking online reviews and user feedback to get insights into the app's reliability.
Factors to Consider When Comparing Android Crypto Wallets
With so many options available, it's hard to find the best Bitcoin wallet for Android. Let's review the factors you need to consider so that you can narrow down your choices.
Online Reputation
Online reputation is crucial. Check online reviews and user feedback to determine how others feel about the wallet. The overall rating and user reviews on Google Play Store will also prove helpful, as almost all wallets are listed on the store.
Security Features and Cold Storage
Security is vital in the crypto world. It's best to pick a cold wallet, but since hot ones are more convenient, you should ensure they have advanced security features. This primarily includes locally stored encrypted private keys or proper security measures and a good track record. It's also good when the hot wallet has cold storage options or support through official partners.
Supported Cryptocurrencies
Even though you may want to use it solely for Bitcoin, the best wallets are often made with various cryptos in mind. You might change your position in the future, so the more supported coins and tokens it boasts, the better.
Buying, Trading, and Swapping Features
Crypto wallets are primarily used for storage, but it's better to have a wallet with buying, trading, and exchange capabilities if you plan to do more than simply store coins.
Added Features
Additional options are always desirable, as you'll likely need quite a few in the future. This includes staking capabilities for various cryptos, payment gateways, live conversation rates, push notifications, QR codes, and Web3 features.
How to Set Up and Start Using an Android Bitcoin Wallet
Setting up a Bitcoin Android wallet is usually quite simple. Here's how the process works with the eToro Money Crypto app:
1. Find the eToro App and Install It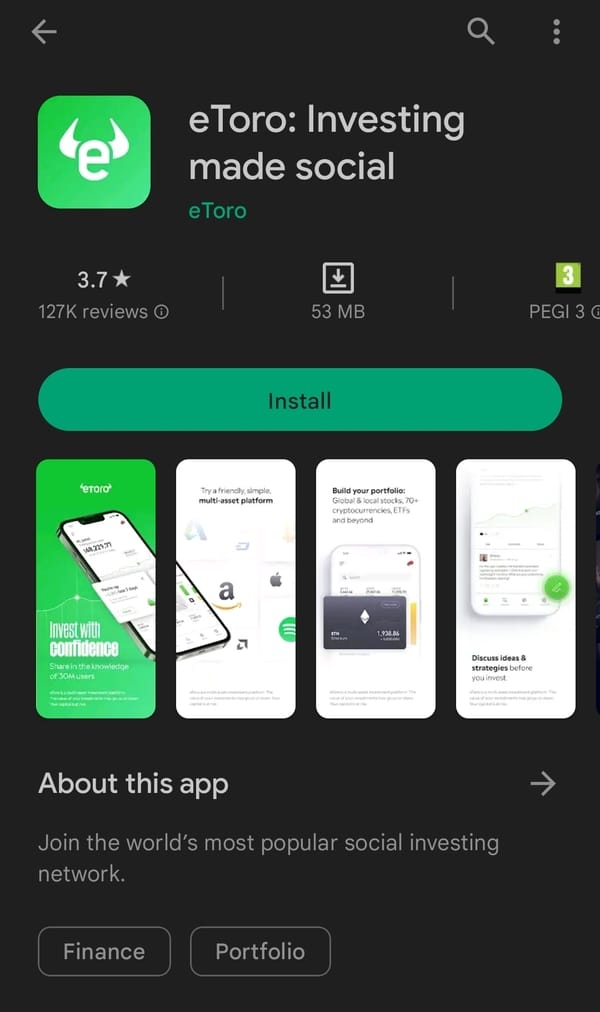 Search for eToro on the Play Store, or visit the official eToro website on your phone and click the Google Play logo at the bottom of the page.
Download and install it like any other Android app.
2. Register an Account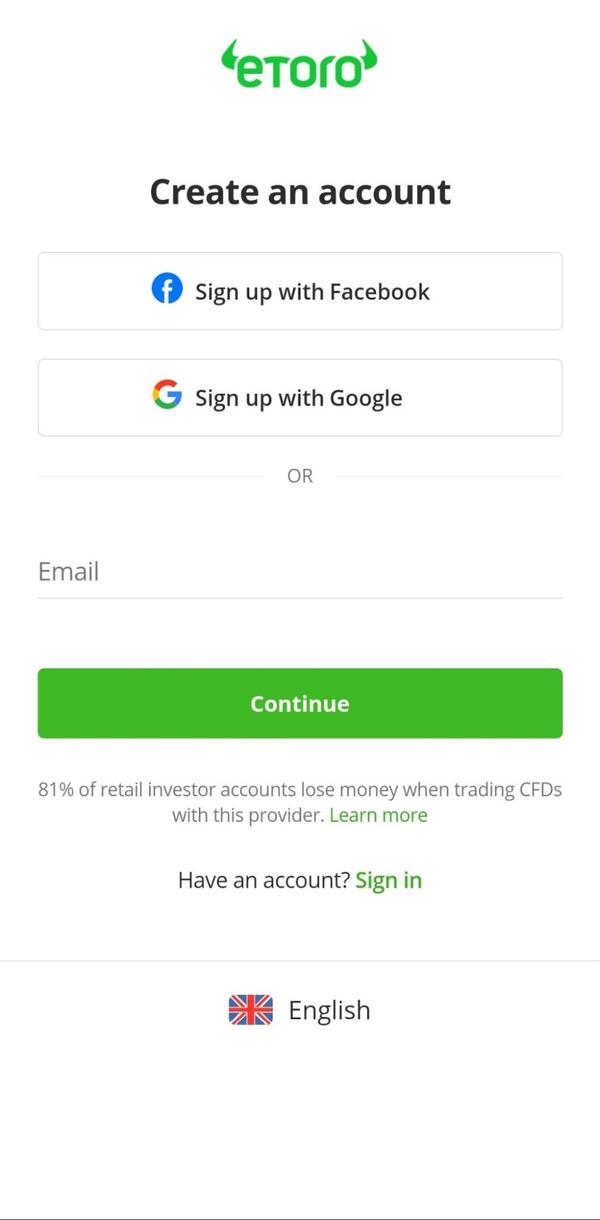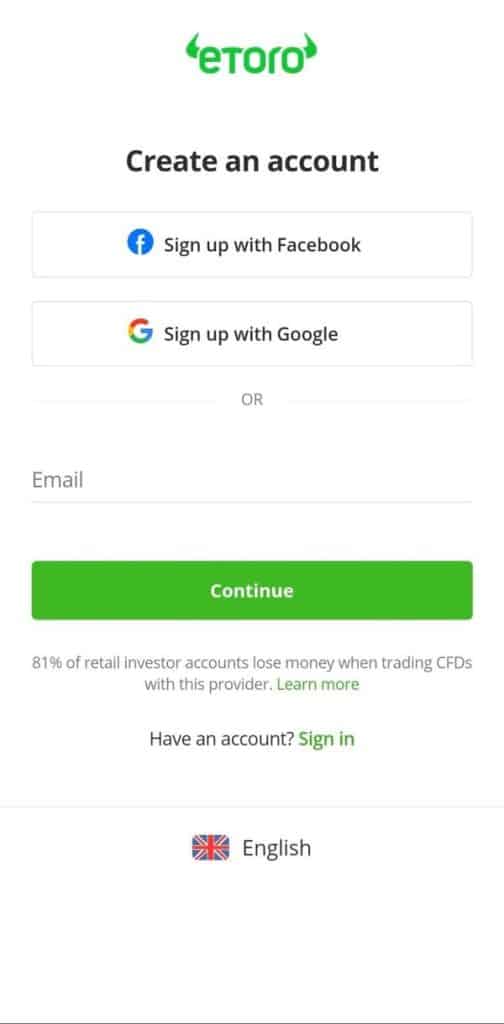 Open the app on your phone and begin the registration process. The app will ask you for your email, username, and password. Once you reach the end, it will send a verification code to your email. Verify the email to complete the process.
3. Complete Your Profile and Make a Deposit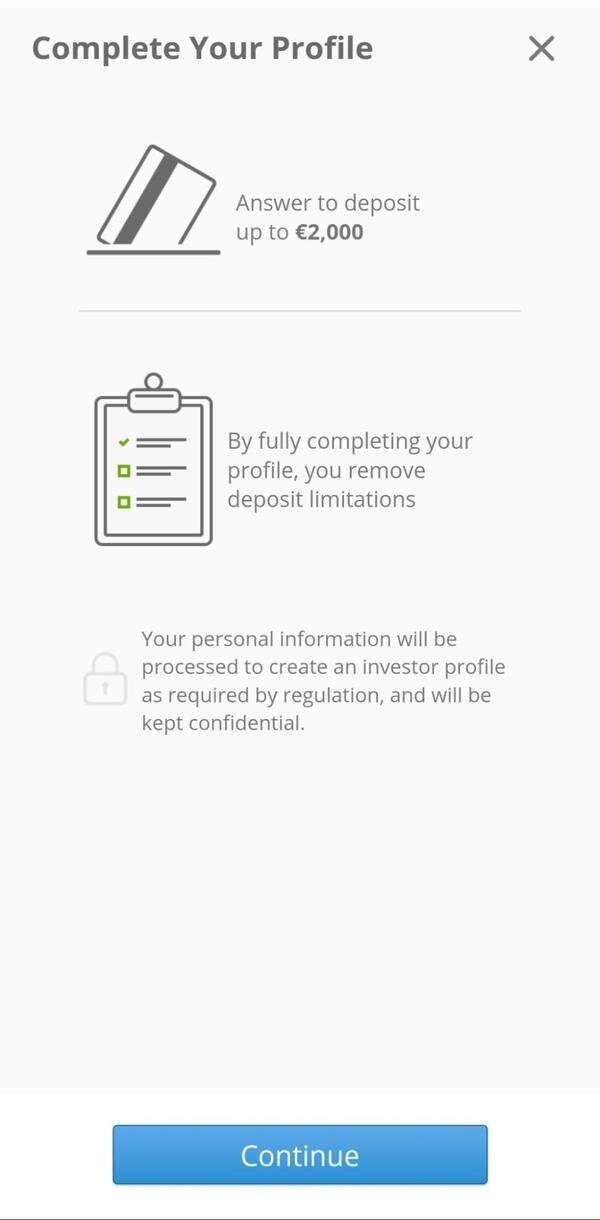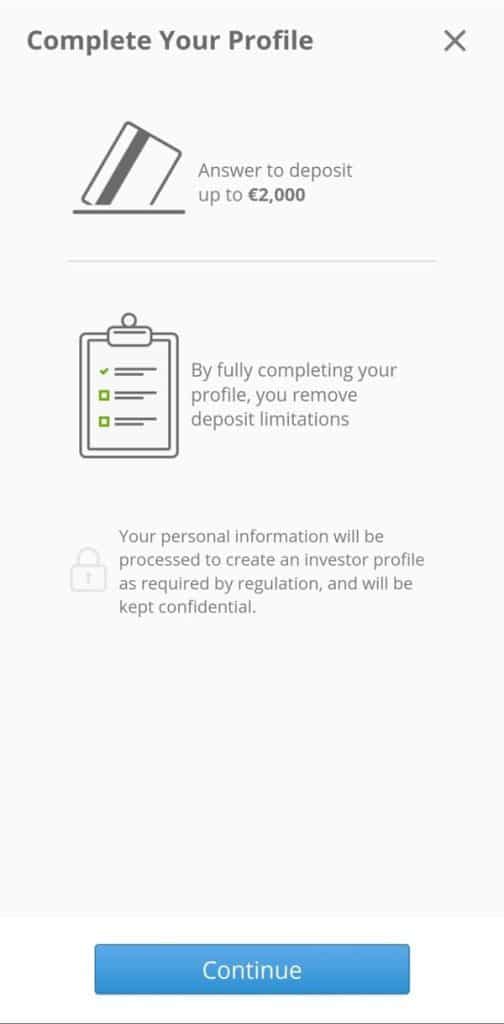 Once the account is verified, you'll need to make a deposit and complete it. You can deposit with almost any credit card, but you'll also have to verify your identity, address, and more.
This aligns with the standard KYC procedures required by law on financial apps like eToro
When you complete the process and deposit funds, you can start using the app.
4. Find Bitcoin in the Discover Section and Buy a Desired Amount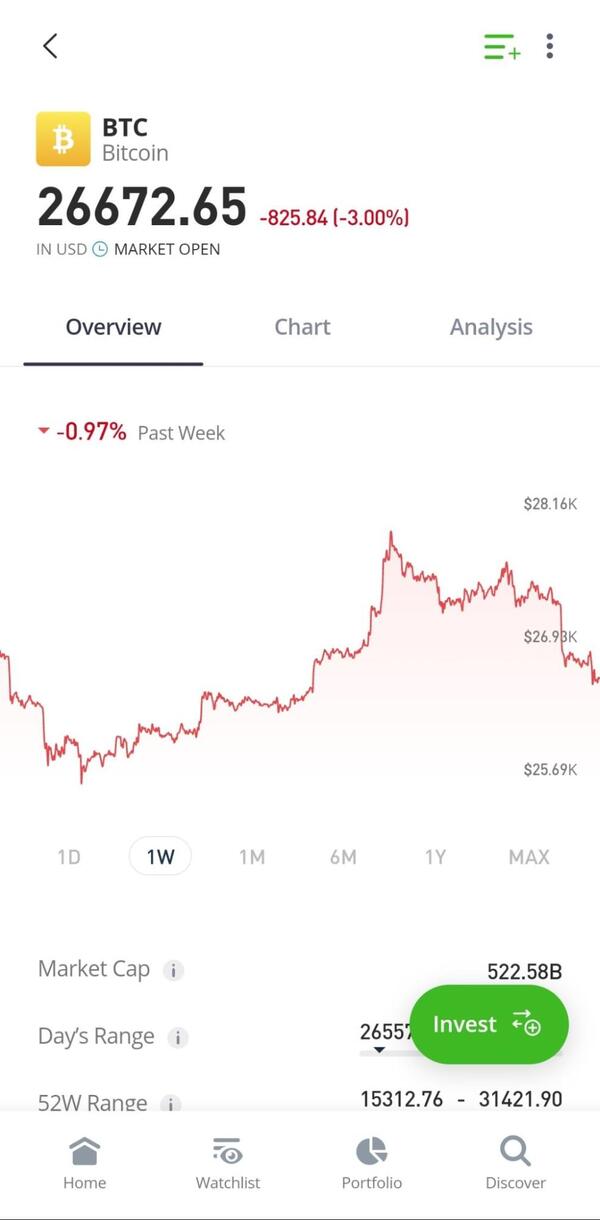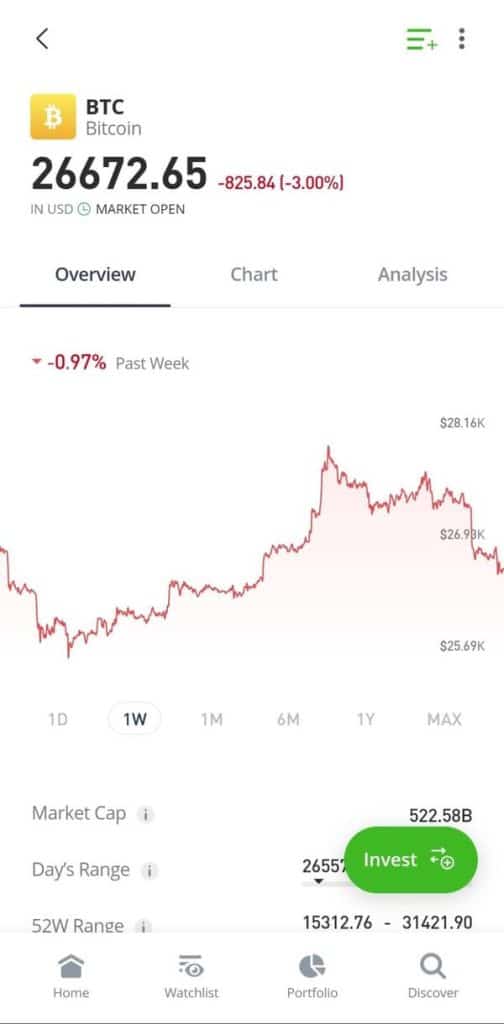 Use the Search Bar to find Bitcoin, or locate it from the Discover tab. The Bitcoin page shows its live price, asset chart, analysis, and more.
To buy the asset, click the Invest button and buy the desired amount. Make sure you've deposited enough fiat currency to do this.
Conclusion
Bitcoin Android wallets are necessary for every BTC holder who wants to access and use their funds on a Samsung Xiaomi, Pixel, or any other phone that uses Android OS. Each Android wallet offers its own benefits, so the goal is to choose the best Bitcoin wallet for Android that suits your unique needs.
If you're unsure what to get, you can always go for our top choice. eToro is the most widely regulated crypto wallet offering a great user experience. It's user-friendly, highly secure for a hot wallet, and offers a wide range of options, as it is a massive multi-asset platform with stocks, ETFs, crypto, CFDs, and more.
Cryptoassets are highly volatile and unregulated in most EU countries
References:
FAQs
Can I have a Bitcoin wallet on my phone?
Is there a crypto wallet for Android?
What is the most secure crypto wallet on Android?
How do I create a Bitcoin wallet on Android?