Reddit has a large and active community of users who are interested in cryptocurrencies, making it an excellent place to find discussions and updates about this investment scene. In fact, it has become a prominent strategy for investors to explore Reddit forums when searching for the best cryptocurrencies for their portfolios.
This guide analyzes the best Reddit crypto to buy in 2023. We have chosen these cryptocurrencies not only based on Reddit discussions but also after considering their growth potential and broader market sentiment.
The Best Crypto to Buy Now on Reddit
Below are some picks for the best crypto to buy right now currently trending on Reddit subs:
Bitcoin ETF Token – Most Talked About Reddit Crypto With Links To SEC Approval OF BTC ETFs. The Presale Offers An Automatic Price Increase of Nearly 40% Throughout Its Presale And Features a 25% Token Burn Mechanism.
Bitcoin Minetrix – Eagerly Sought Reddit Crypto With High APY And World First Stake To Mine Model To Democratize Bitcoin Mining Through an Ethereum Framework. A New And Ambitious Concept That Appeals To Investors Looking For Passive BTC Rewards.
Wall Street Memes – Brand-New Meme Coin with Community of Over One Million People. Developers Aim to Tokenize This Community Through the Launch of $WSM Tokens. $25 million raised so far. Presale Is Finished, Token Live on OKX.
Launchpad XYZ – Ethereum-Based Platform Offering Tools That Empower Investors to Make Better Capital Allocation Decisions. The Developers Seek to Onboard the Next 10 Million Web3 Users and Foster the Adoption of NFTs and Crypto.
eTukTuk – A sustainable cryptocurrency setting up EV charging stations. Hold $TUK to help reduce air pollution, and earn rewards through staking.
Chimpzee – New Cryptocurrency Platform Donating to Animal and Wildlife Charities. Hold $CHMPZ to buy NFTs and earn multiple rewards.
Scorpion Casino – Over 200 Casino Games In this Crypto Casino That Provides Passive Rewards For Holders Based on Performance.
yPredict – AI-Driven Platform Providing Accurate Predictive Models for Crypto Projects. Designed for Traders & Investors By Leveraging the Immense Talent of Industry-Leading AI Experts and Financial Quants.
Ethereum –A top decentralized platform that enables developers to build and deploy smart contracts and decentralized applications, leveraging its native currency Ether for transactions.
BNB – The native crypto of the Binance exchange, used for transaction fees, staking, and participation in new project launches on Binance Launchpad.
Chainlink – A decentralized oracle network that enables smart contracts on Ethereum to securely connect to external data sources, APIs, and payment systems.

Polygon – A scalable framework for building Ethereum-compatible blockchains, offering a solution to Ethereum's scalability and speed issues while maintaining its robust security.
Solana – A high-performance blockchain that supports fast, secure, and scalable decentralized apps and crypto projects, leveraging a unique timestamp system to process thousands of transactions per second.
Cardano – A third-generation, open-source blockchain platform for smart contracts, emphasizing deep academic research to provide unparalleled security, sustainability, and scalability.
Analyzing the Best Reddit Crypto to Invest in Today
Over the past couple of years, Reddit has played a major role in popularizing certain cryptocurrencies through its various subreddits – such as r/cryptocurrency and r/cryptomarkets.
With this in mind, we analyzed a plethora of online discussions to spot cryptocurrencies that are favored by Reddit users.
In the section below, we rank and review the best Reddit crypto to buy today – based on their use cases, growth prospects, and community support.
1. Bitcoin ETF Token – Most Popular Reddit Crypto With Links To SEC Regulatory Approval Of BTC ETFs
Bitcoin ETF Token ($BTCETF) is one of the most popular cryptos on Reddit at present. This is due to its core focus, which revolves around SEC approval of Bitcoin ETFs.
This is a monumental milestone within the larger cryptocurrency industry, one which could see the total market cap increase by hundreds of billions of dollars.
This is the main reason that Bitcoin ETF Token is trending on Reddit – Bitcoin ETFs are a huge topic of discussion. And many analysts have suggested that approval is going to happen very soon.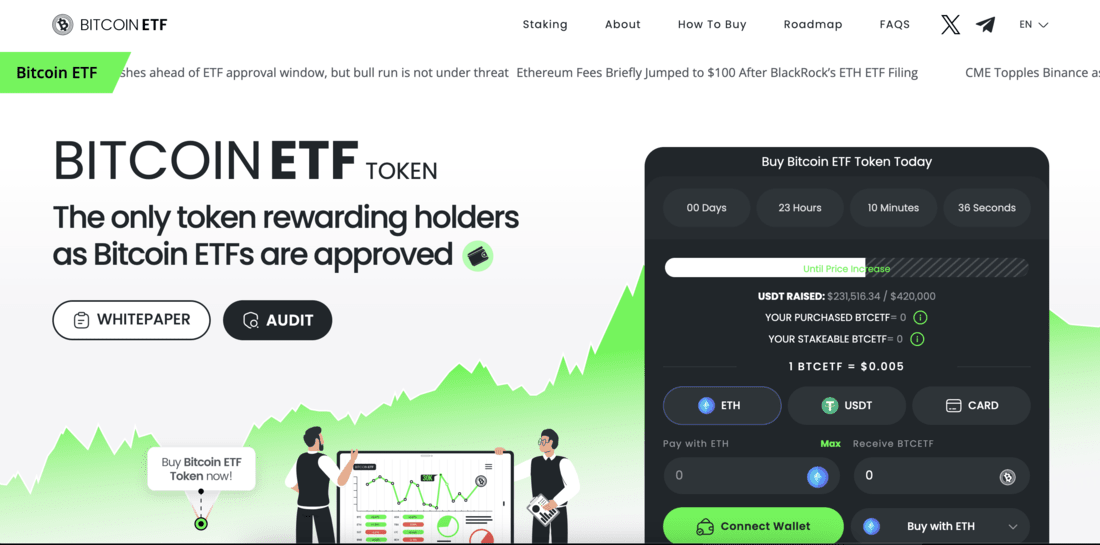 Bitcoin ETF Token offers a number of additional incentives aside from its central campaign theme of US ETF approval. The staking APY for this presale is currently above 1,000% and it provides a generous price increase just under 40% throughout its presale.
The initial price in stage one is $0.005, which will rise to $0.0068 by stage ten. There are 840 million tokens available in presale, out of the total 2.1 billion supply. Of the remaining token supply, 25% (525 million) is allocated to a token burn, 25% (525 million) to staking, and 10% (210 million) to DEX liquidity.
So no tokens have been withheld by a central team, which is a positive sign. The campaign also conducted a thorough smart contract audit from Coinsult, with impressive results.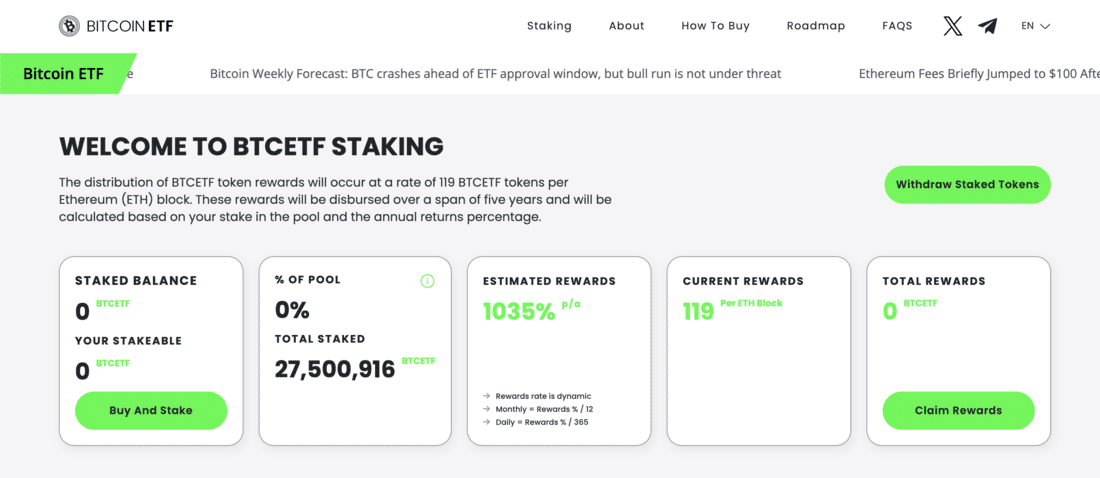 25% is an extremely large token burn. 5% of the total supply is burned as each roadmap milestone is achieved. The main milestone is the BTC ETF approval by the SEC, which could have highly positive implications for this coin, as far as price and trade volume are concerned.
Other key milestones include the price of BTC hitting $100,000 and the native token, $BTCETF, hitting $100 million in trade volume.
For more information on this regulation-centered Reddit coin consider reading the Bitcoin ETF Token Whitepaper, as well as joining the social accounts – Twitter and Telegram.
| | |
| --- | --- |
| Hard Cap | $4.956 Million |
| Total Tokens | 2.1 Billion |
| Tokens available in presale | 840 Million |
| Blockchain | Ethereum Network |
| Token type | ERC-20 |
| Minimum Purchase | NA |
| Purchase with | USDT, ETH, BNB, MATIC, Card |
2. Bitcoin Minetrix – Popular Reddit Coin with 270% APY and Ethereum-Powered BTC Cloud Mining
Bitcoin Minetrix ($BTCMTX) is our second choice as the best Reddit coin available, for numerous reasons.
It offers great price appreciation potential, attractive APY (currently at 270%), and is a utility-focused token, offering three means of income generation.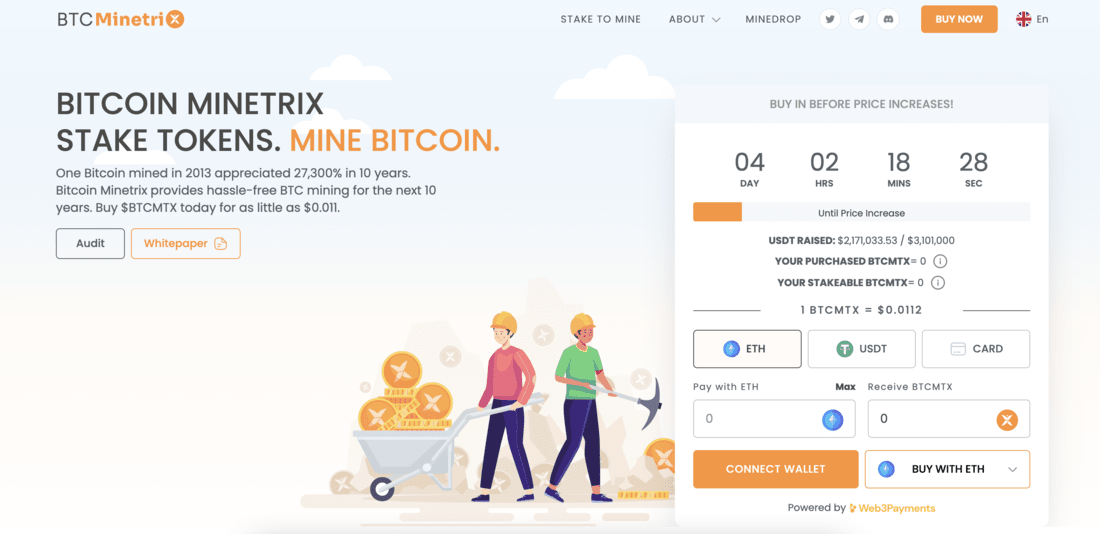 These income generation mechanisms are price appreciation, PoS yields, and burning mining credits for BTC. It is a new concept in Bitcoin cloud mining, and the world's first stake-to-mine ecosystem, using Ethereum smart contracts to facilitate Bitcoin mining.
Bitcoin mining is currently dominated by a small number of wealthy mining corporations. It is not viable for a regular person to compete directly, as the machines are too expensive and it requires technical expertise.

This is where Bitcoin Minetrix showcases its utility value. No hardware is required, just a $10 investment cost to start your own personal mining operation. It's far more eco-friendly, being run over Ethereum (Bitcoin was heavily criticized for its environmental impact). The only software required is a compatible Web3 wallet, to connect with the presale.
The token is priced at a discount in its early stage, at just $0.012. This will rise to $0.0119 in the final stage. There are small price increases at each stage of the presale. The campaign has also undertaken a third-party smart audit from Coinsult, and the results were impeccable.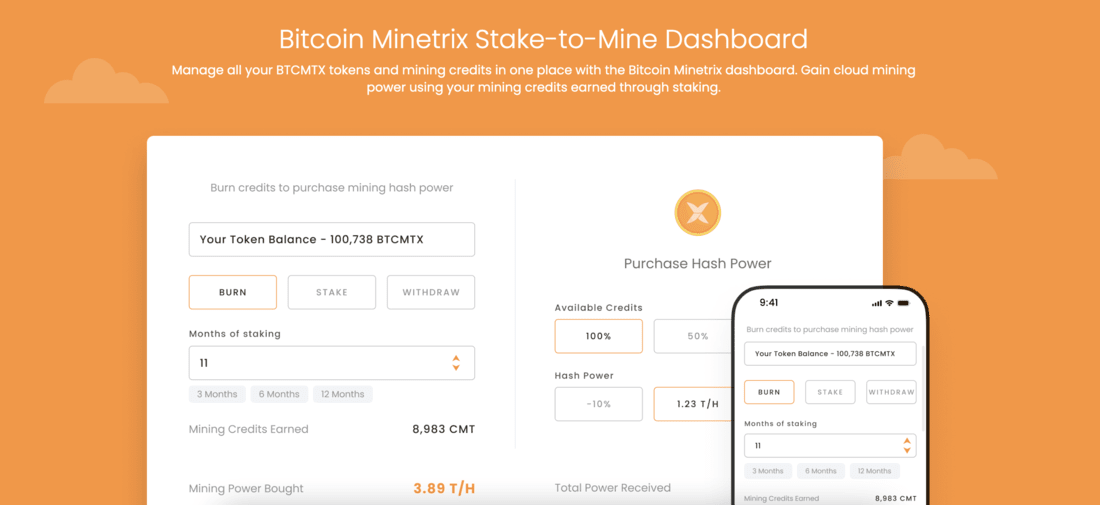 There is a total token supply of 4 billion, with 2.8 billion being made available in the presale. To take part, users will need an accepted crypto (ETH, USDT, BNB) and a compatible wallet, such as MetaMask.
This coin could generate serious hype on media platforms, with its potential to open up the Bitcoin mining industry and make it accessible to everybody. It has demonstrable utility value and a real market proposition. The presale raised over $100k within hours of its opening launch.
More details can be located in the Bitcoin Minetrix Whitepaper, as well as the socials (Twitter and Telegram)
| | |
| --- | --- |
| Presale Started | September 2023 |
| Purchase Methods | USDT, ETH, BNB |
| Chain | Ethereum |
| Hard Cap | $32 Million |
| Min Investment | $10 |
| Max Investment | None |
3. Wall Street Memes – Highly Popular Reddit Crypto in 2023, Token Now Listed on T1 Exchanges
Kicking off our discussion of the best cryptos to buy on Reddit is Wall Street Memes. Wall Street Memes is a brand-new meme coin that has burst onto the scene since its presale launched on May 26 – raising over $25 million since the beginning of the launch. The presale is complete, with the WSM token listed on exchanges such as OKX.
Investors have been clamoring to buy WSM tokens through this 30-stage presale, given that they're being offered at a low price point. However, each presale stage will see the token price increase incrementally – meaning those who invest the earliest will receive the best entry point.
Wall Street Memes' early success has already led to a massive uptick in interest in the project, with the official Telegram channel growing exponentially in the days following the presale's commencement.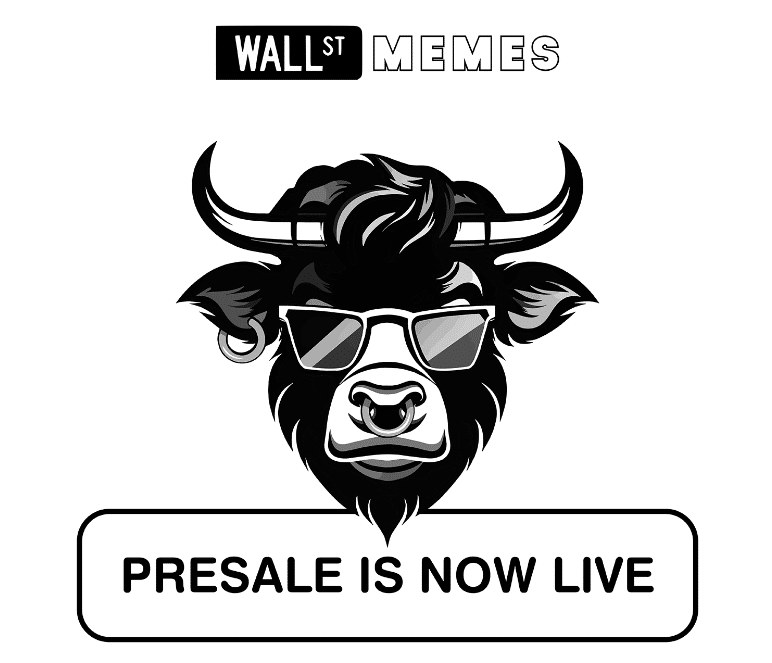 Much of the buzz surrounding Wall Street Memes is being generated by the development team's previous successes. Their main success was the Wall St Bulls NFT collection, which sold out in 32 minutes back in 2021, raising $2.5 million in the process.
Since then, Wall Street Memes has built up a colossal social media following – now standing at over 1.1 million "degens."
Now, the project's developers are looking to give back through the release of the WSM token. This community-focused token can be purchased and held to benefit financially from the future evolution of the Wall Street Memes community.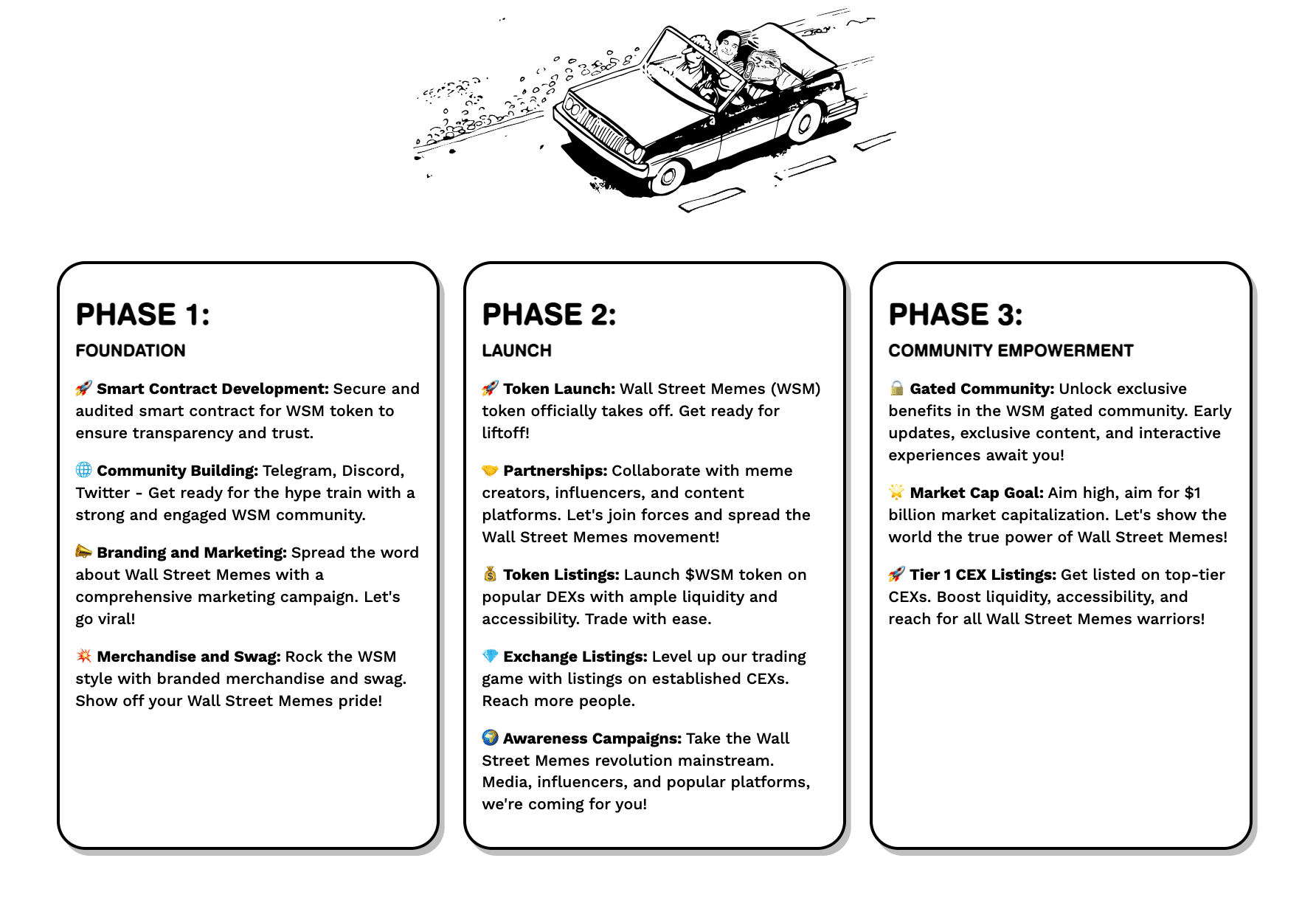 The total supply of WSM is capped at two billion, with 50% reserved for presale investors and 30% used for community rewards – highlighting the development team's focus on giving back.
Important, investors must be aware of the risks associated with investing in presale cryptos like WSM. These risks can include a lack of liquidity and unclear roadmaps. However, these cryptos also often have a much higher ceiling than their established counterparts.
Wall Street Memes' team is even hosting a $50,000 airdrop, whereby five lucky winners will receive $10,000 worth of WSM each – providing an exciting opportunity for early adopters to get involved.
| | |
| --- | --- |
| Presale Started | May 26th, 2023 |
| Purchase Methods | ETH, BNB, USDT, Credit/Debit Card |
| Blockchain | Ethereum |
| Minimum Investment | 100 WSM |
| Maximum Investment | N/A |
4. Launchpad XYZ – New Web3 Focused Ecosystem Offering Array of Useful Crypto Tools
Another crypto project that has caught the attention of Redditors is Launchpad XYZ. Launchpad XYZ is an exciting crypto project that looks to simplify the Web3 environment for investors by creating an "all-in-one" platform that meets everyone's needs.
The Launchpad XYZ platform is built on the Ethereum blockchain and aims to empower NFT and crypto investors to make better investment decisions. To do so, Launchpad XYZ's developers have created a full suite of tools and services that streamline the investment process.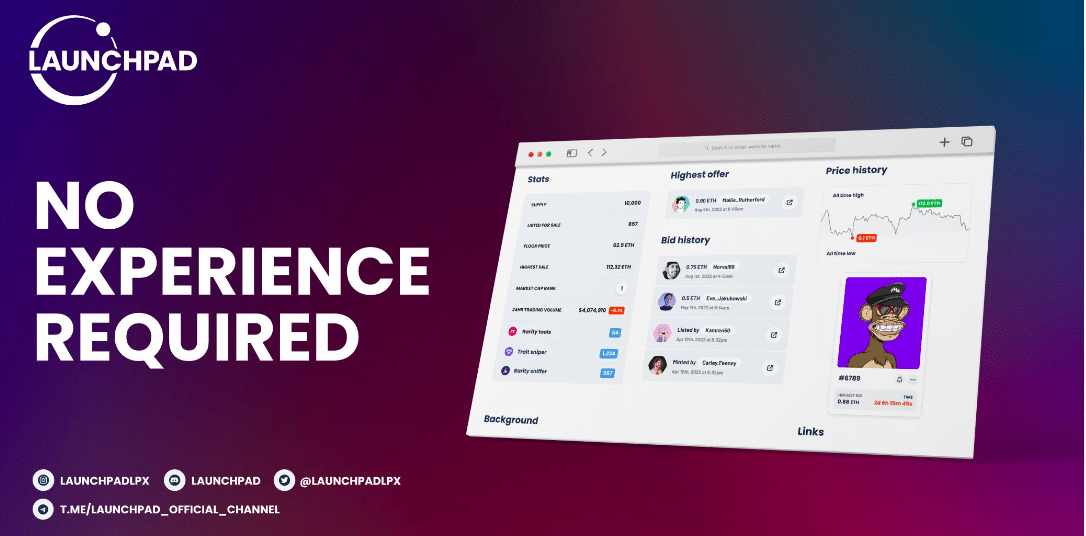 As noted in the project's whitepaper, these tools include a crypto presale marketplace, a play-to-earn (P2E) game hub, a metaverse experience library, a cutting-edge Web3 crypto wallet, and even a "fractionalized assets" marketplace.
These features will utilize the "Launchpad Quotient" (LQ), a score that Launchpad XYZ assigns to assets like NFTs and cryptos. This score uses up to 400 data points to provide a single value that lets investors gauge the "potential" of an investment in seconds.
Launchpad XYZ's native token, LPX, will be crucial to the platform's features. Users will need LPX to pay trading fees and list NFTs on the platform's decentralized exchange (DEX), although it's also possible to stake tokens and earn a solid annual yield.
Stakers will also gain access to an array of valuable benefits. These benefits include trading fee discounts, access to whitelists and presales, beta P2E game access, and even "community prestige badges" – a setup that has piqued the crypto community's interest on Reddit.

Although the platform is still in development, early investors can buy Launchpad XYZ tokens through the ongoing presale. A total of 25% of the one billion token supply will be set aside for presale investors through this ten-stage presale phase. Each stage will have its own price point – with the earliest investors receiving the lowest entry price.
Importantly, investors must be aware that purchasing presale cryptos like Launchpad XYZ doesn't guarantee success. These projects can be inherently risky – although they can also provide a pathway to outsized gains in the instances where they take off.
More than $1.9 million has been raised in the presale so far. Interested investors can learn more about Launchpad XYZ by checking out the project's Telegram channel.
| | |
| --- | --- |
| Presale Started | April 25th, 2023 |
| Purchase Methods | ETH, USDT, Credit/Debit Card |
| Blockchain | Ethereum |
| Minimum Investment | 100 LPX |
| Maximum Investment | N/A |
5. eTukTuk – A sustainable cryptocurrency setting up EV charging stations
The next cryptocurrency on our list is eTukTuk (TUK) – a cryptocurrency platform aiming to reduce carbon emissions by promoting EV adoption among TukTuk drivers.
This platform originates out of Colombo, Sri Lanka, as it will primarily focus on creating Electric Vehicle Supply Equipment (EVSE) and zero-emission vehicles (ZEVs) in developing nations.


Most TukTuks are internal combustion engines (ICEs), which use non-renewable energy such as fossil fuels to function. eTukTuk wants to increase the adoption of EV TukTuks, while reducing the costs.
The platform will deploy $TUK, the native token, on the Binance Smart Chain. This token will be used to process payments on the charging stations.
eTukTuk will also build the EVSEs in territories. They will work with territory partners to build these plants at a cheaper and faster rate. A percentage of the transactions revenue collected from the charging stations will be sent to the territory partners.
Token holders can take part in power staking. $TUK can be staked into power nodes to maintain the EV stations. After a transaction is completed, users will earn commissions.
As the numbers of EVSEs increase and the adoption rises, you can earn a higher APY (Annual Percentage Yield). Thus, eTukTuk will generate revenue for its community members, allow TukTuk drivers to access EV stations easily, and reduce air pollution and carbon emissions.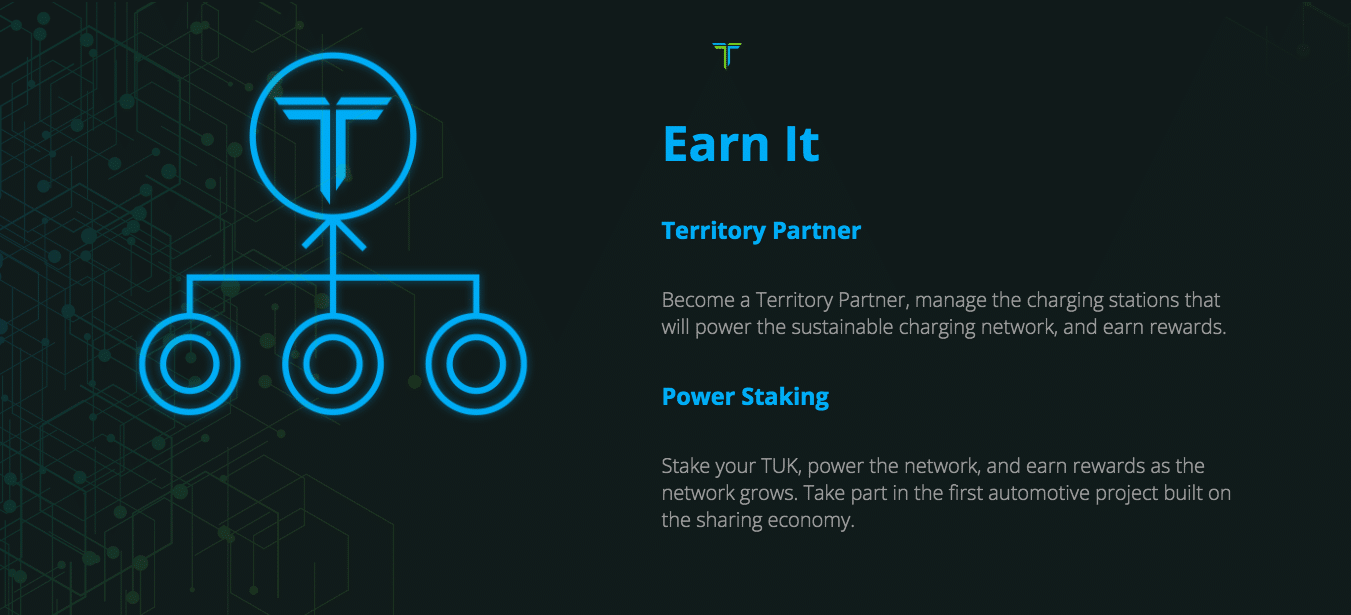 The native token has been released on presale, and is priced at $0.024 on presale. 12.5% of the 2 billion token supply will be available for this stage.
Read the eTukTuk whitepaper and join the Telegram channel for more information.
6. Chimpzee – Buy NFTs, Win Tokens, and Help this Platform Donate to Animal and Wildlife Charities
Chimpzee (CHMPZ) is empowering people to contribute to wildlife conservation whilst receiving passive income and token rewards at the same time. This is a sustainable cryptocurrency platform that wants to protect animals and nature.
Chimpzee has already donated $15k to the WILD Foundation to help protect elephants. The platform has also helped plant 1,200 trees. Through its ecosystem, it will generate revenue to support various charities. On the platform, token holders can purchase NFT passports, which can get them entry into different ecosystems.


For instance, NFT passports are used to take part in the play-to-earn zero-tolerance game. This game requires users to fight off forest poachers and conserve the environment. The game's best performers are rewarded with tokens and special prizes in the ecosystem.
To earn passive income, NFT holders can stake their NFT passports and generate an APY (Annual Percentage Yield) of up to 20%. One can also trade their NFTs on the trade-to-earn NFT marketplace. Chimpzee is one of the few platforms to share its trading fees with platform users.


You can earn a portion of the trading fees by trading on the marketplace or earn an even larger share by holding an NFT passport. You can upgrade your NFTs apparel through the shop-to-earn Chimpzee store. For each transaction made, Chimpzee rewards you with free tokens.
A portion of the profits generated on the Chimpzee store is donated to the charities it works with. Currently, $CHMPZ is priced at $0.00125 on presale. The cryptocurrency has raised over $1.8 million since the presale launched.
Read the Chimpzee whitepaper and join the Telegram channel to stay updated with all the new project developments.
| | |
| --- | --- |
| Token symbol | CHMPZ |
| Total supply | 200 Billion |
| Presale supply | 40 Billion |
| Network | Ethereum (ERC20) |
| Purchase methods | ETH, USDT, Credit Card |
7. Scorpion Casino – Over 200 Casino Games In this Crypto Casino
Every day, there appear to be new crypto projects that bring great ideas to the public. Sometimes they focus on establishing new ideas; other times, they focus on taking an existing industry and facilitating many new improvements.
Scorpion Casino is of the latter group, as it brings the best of decentralized technology to the online sports betting and casino industry. This industry has been becoming increasingly popular over the past few years and is set for even more growth going forward. This is why Scorpion Casino is worth looking at.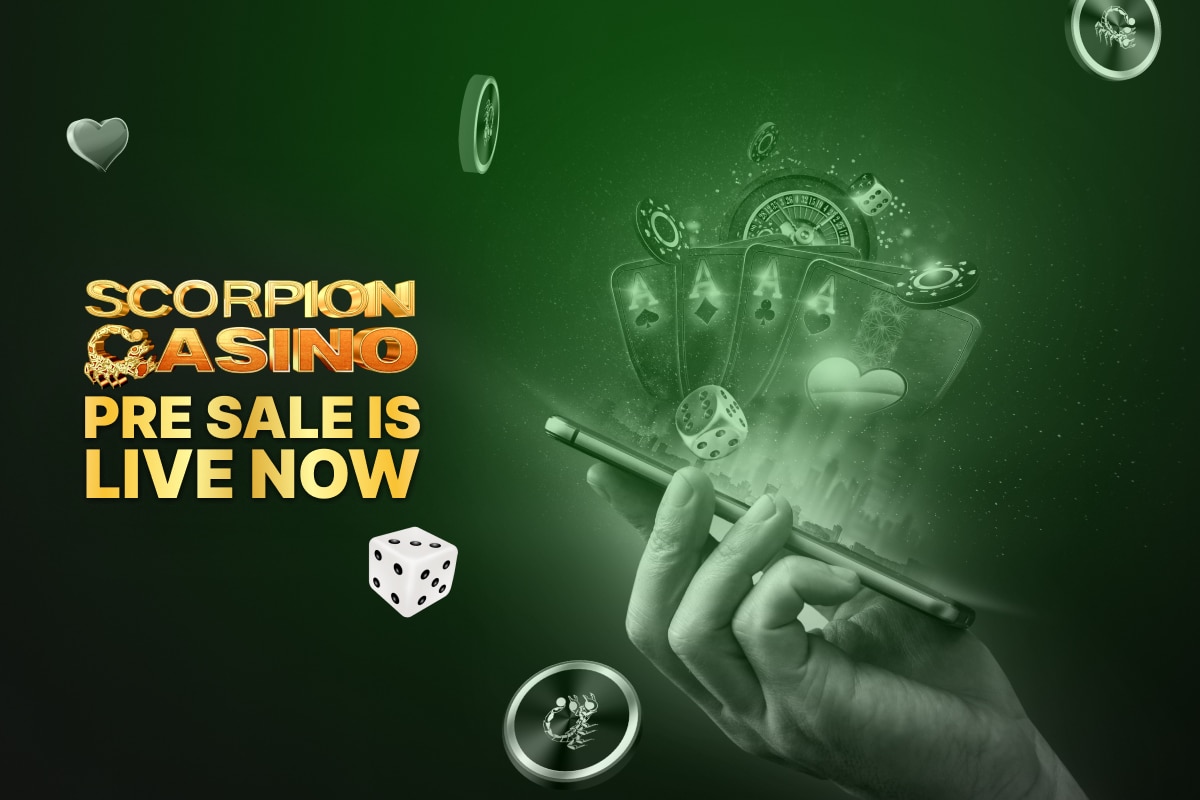 The Scorpion Casino offers a wide range of entertainment options, including over 200 casino games and 160 live games. These games are licensed and guaranteed to be fair. Players can enjoy popular games such as slots, blackjack, roulette, poker, and live casino experiences. The casino is connected to renowned providers like Evolution, NetEnt, Play N Go, Novomatic, EGT, and AMATIC. Additionally, sports betting options encompass various sports like football, tennis, American football, horse racing, basketball, golf, boxing, and MMA.
Scorpion Casino consists of three key components within its ecosystem: the aforementioned licensed crypto sports betting and casino platform called Scorpion Casino, an affiliate system that operates as a referral and reward mechanism, and the SCORP token, which serves as a governance and reward token for users.
The SCORP token plays a crucial role within the ecosystem, providing users with four significant advantages. Firstly, it serves as the exclusive payment method within the ecosystem. Additionally, token holders can earn passive income. The token also grants weekly bonuses and free games. Lastly, it plays a role in the affiliate system.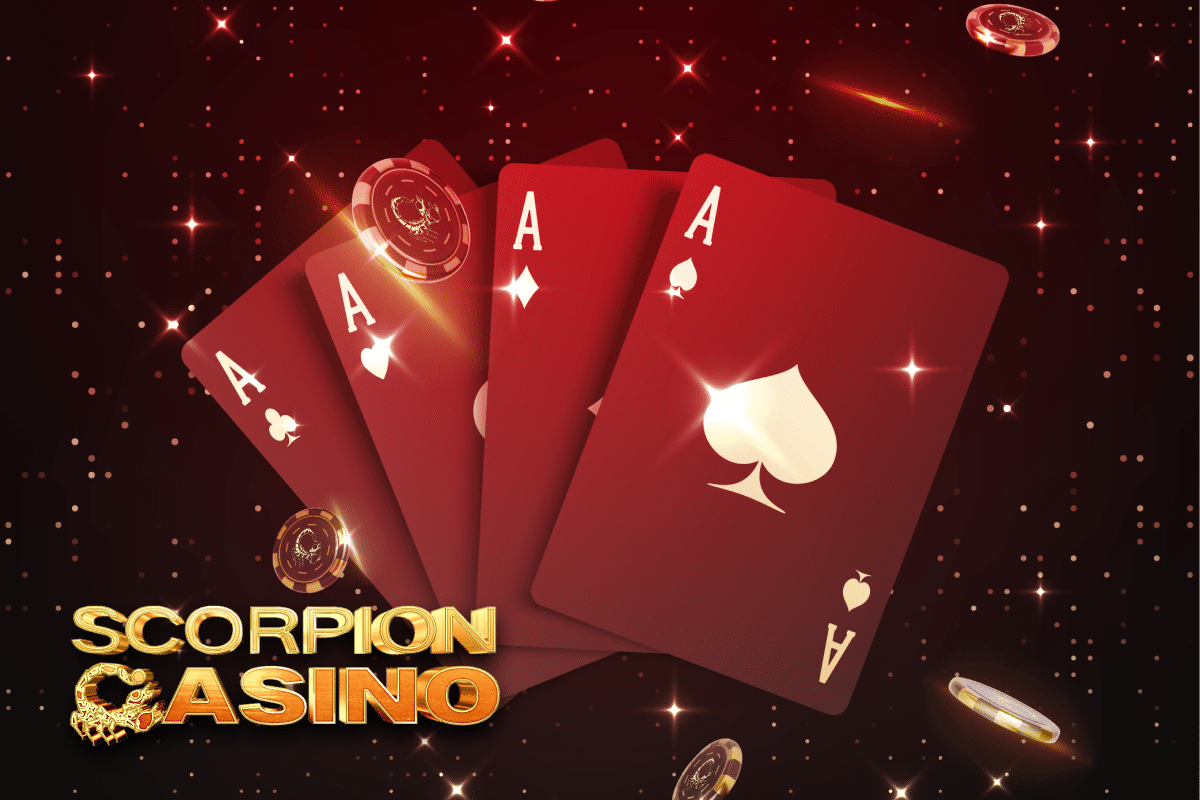 The total supply of the SCORP token is 1 billion, with 280 million allocated for the presale and 300 million reserved for affiliate rewards.
The Scorpion Casino team has outlined a roadmap that includes upcoming developments such as live affiliate events, partnerships, marketing campaigns, and collaborations. In the latter half of the year, they aim to expand and scale the platform, aiming for substantial growth.
Few crypto betting platforms have as many offerings as Scorpion Casino. As such, this is something you'll want to take a look at if this kind of platform tickles your fancy.
| | |
| --- | --- |
| Token symbol | SCORP |
| Presale supply | 200,000,000 SCORP |
| Token type | BEP-20 |
| Payment methods | ETH, USDT, BNB |
| Listing price | $0.05 |
8. yPredict – AI-Powered Platform Providing In-Depth Crypto Insights & Price Predictions
yPredict is an AI-driven crypto platform that has caused a stir on Reddit since launching its presale phase. This cutting-edge platform uses the power of AI to provide in-depth insights to crypto traders, along with accurate price predictions generated using advanced financial models.
Ultimately, yPredict's team aims to make the crypto trading process more straightforward (and profitable) for beginners and experienced investors. This will be achieved by yPredict's suite of analytical tools built on the Polygon blockchain.

As noted in the yPredict whitepaper, the platform will contain features like AI-powered price predictions, instant pattern recognition, sentiment analysis, advanced technical indicators, and much more. yPredict will also offer its own trading terminal, designed to promote faster, easier, and more advanced executions.
However, one feature that has caught the attention of Redditors is the "yPredict Marketplace". In this marketplace, AI experts can offer financial analysis and prediction models that users can "subscribe" to. Subscription fees are paid using YPRED – yPredict's native token.
The supply of YPRED will be capped at 100 million, ensuring positive supply-demand dynamics. Aside from being used to pay model subscription fees, YPRED can also be staked to earn high yields. YPRED holders will even gain unrestricted access to the "yPredict Analytics" platform, which contains data-driven digital asset insights.
yPredict is still in its presale phase, meaning there's no price history to base technical analysis on – which increases the risk for investors. However, presale cryptos also offer a unique opportunity to generate significant returns, so investors are urged to do their own research before getting involved.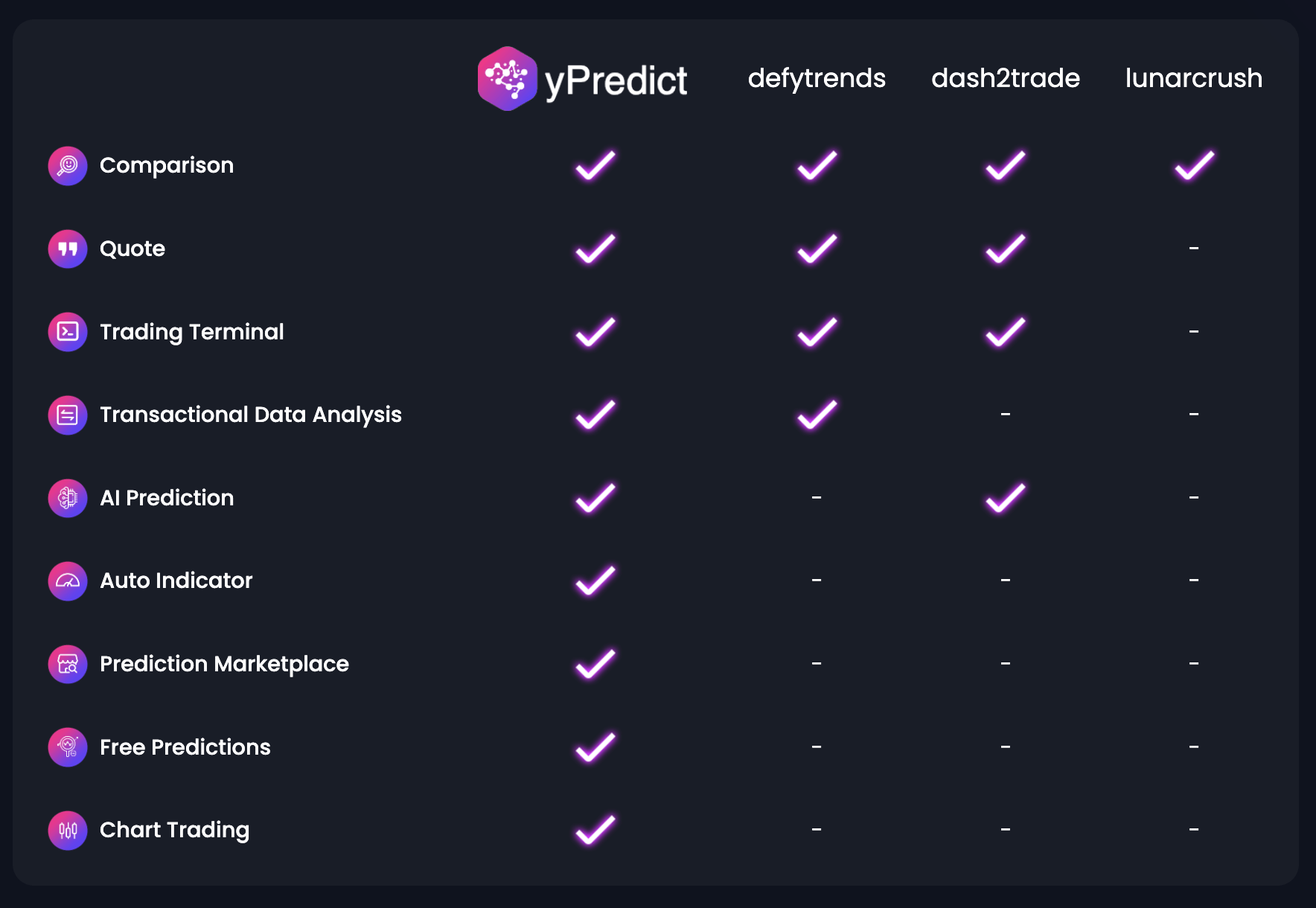 Those who do wish to buy yPredict tokens through the presale can do so at a discount relative to the eventual CEX listing price of $0.12. Currently, the token is priced at $0.1 on presale, which has raised more than $4.4 million.
Interested parties can learn more about yPredict by joining the official Telegram community.
| | |
| --- | --- |
| Presale Started | February 13th, 2023 |
| Purchase Methods | ETH, MATIC, Credit/Debit Card |
| Blockchain | Polygon |
| Minimum Investment | 25 YPRED |
| Maximum Investment | N/A |
9. Ethereum – Largest Altcoin, with a Market Cap of More Than $230 Billion
The next cryptocurrency on our list is Ethereum (ETH), the largest altcoin in the world. This is a proof-of-stake (PoS) blockchain that deploys smart contracts on the network to facilitate the creation of DApps (Decentralized Applications).
While Ethereum has been criticized for supporting a small number of transactions and charging high fees, it underwent a new network upgrade. The Ethereum upgrade is expected to help make the platform more scalable and reduce costs in the long term. Many other crypto networks create ERC-20 tokens on the Ethereum blockchain, as it is one of the most popular networks in the crypto space.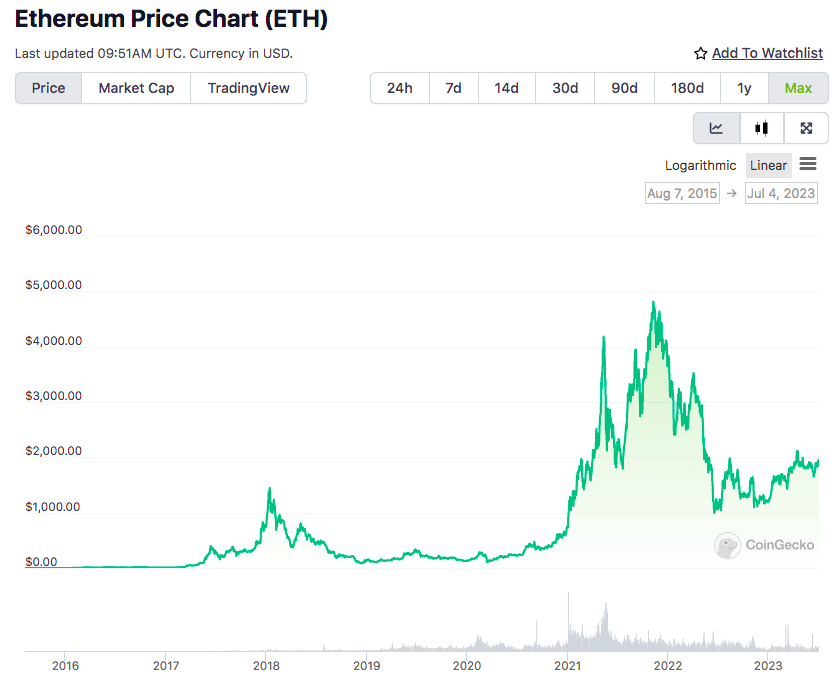 Along with DApps, the Ethereum network is used to support multiple NFT platforms and other decentralized finance platforms. Ether, the native token of the blockchain, is used to settle transactions on the cryptocurrency. The token is also used to settle gas fees on the blockchain.
The second largest cryptocurrency in the world, Ethereum, has a live market cap of more than $234 billion. At the time of writing, Ethereum is trading at $1,950 per token. After trading at the $1,200 mark at the start of 2023, the price of Ethereum is up by more than 62.5%.
In the last 14 days, the token has increased by 13.3%. Despite the price jump in 2023, Etheruem is still trading 59% below its all-time high. Therefore, they may be further room for growth in the long-term.
Cryptoassets are a highly volatile unregulated investment product.
10. BNB – The Native Token of the Binance Exchange
Another popular cryptocurrency is BNB, formerly known as the Binance Coin. This is the native cryptocurrency of Binance, one of the largest cryptocurrency exchanges in the world. Initially, BNB was created on the Ethereum blockchain and was an ERC-20 token.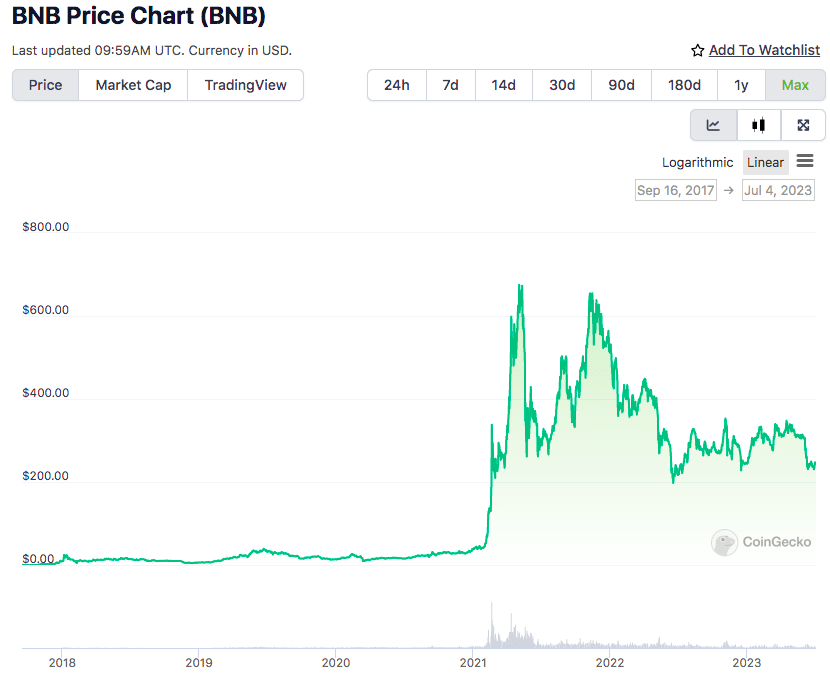 However, in 2019, the token migrated to the Binance Smart Chain and became a BEP-20 token. The token is primarily used to maintain the Binance exchange and is used to settle payments and pay trading fees. By holding BNB, token holders get various benefits on the cryptocurrency exchange.
There is a 25% discount on all spot trading fees for token holders. Furthermore, there is a 25% discount on margin trading fees and a 10% future trading fees discount. BNB tokens can also be staked to earn passive income and rewards via the BNB vault.
With a current market cap of over $38 billion, BNB is the 4th largest cryptocurrency in the world. The token is trading at the $245 zone and is up by 2% in the last week. However, BNB has faced price corrections in the past few months.
From a yearly high of nearly $350 in April 2023, the token has corrected by 30%.
Cryptoassets are a highly volatile unregulated investment product.
11. Chainlink – Decentralized Oracle Network Linking Blockchains With Off-chain Data
Chainlink is a decentralized oracle network that allows blockchains to securely connect to external data sources, APIs, and payment systems. According to investors on Reddit, Chainlink could be a promising long–term investment because it allows developers to create reliable and secure smart contracts.
Chainlink also facilitates improved scalability and enhanced interoperability between blockchains. Furthermore, there is a growing demand for decentralized oracle networks, and Chainlink provides efficient and cost-effective solutions for businesses.
As per the Chainlink website, there are over 1,600 projects that use this platform's technology. Chainlink hit its all-time high of around $53 in June 2021. However, the cryptocurrency has lost over 85% of its value since then. Nevertheless, Chainlink continues to be one of the best crypto on Reddit forums.
Cryptoassets are a highly volatile unregulated investment product.
12. Polygon – Layer 2 Scaling Solution for Ethereum
Polygon's MATIC is another cryptocurrency that is a common topic of discussion on many Reddit investing forums. Polygon is a layer 2 scaling solution for Ethereum. It helps to enable faster and cheaper transactions on the Ethereum network. With these features, Polygon is well-positioned to benefit from the Ethereum merge.
In addition to this, in 2022, Polygon announced the world's first zero-knowledge Ethereum Virtual Machines, which will make it possible to verify thousands of transactions at once – quickly and efficiently.
In fact, according to many Reddit investors, Polygon is the best "scalability solution" for Ethereum. MATIC is the utility token of Polygon that can be used to pay for fees on this platform. As per recent market data, the price of MATIC tokens has increased by nearly 25% since the beginning of 2023.
Cryptoassets are a highly volatile unregulated investment product.
13. Solana – Best Reddit Crypto to Buy for Long-term Investors
Solana is another secure blockchain platform that is highly scalable. The Solana network is capable of processing up to 65,000 transactions per second, which is much faster than many other cryptocurrencies in the market. Moreover, Solana is programmable, meaning the network features smart contracts like Ethereum.
Given these aspects, some Reddit users speculate that Solana has the potential to become a popular platform for decentralized applications (dApps). Moreover, there are already several projects that are being built on the Solana blockchain. This includes NFTs and even digital tokens such as Bonk.
Additionally, the platform is developing Solana Mobile, which will be the world's first-ever crypto phone. Considering all these factors, it isn't surprising that Solana's native digital token, SOL, is one of the best crypto according to Reddit, especially in terms of the long-term outlook. The value of SOL tokens increased by 135% during the first four weeks of 2023.
Cryptoassets are a highly volatile unregulated investment product.
14. Cardano – Open-Source PoS Blockchain With Smart Contract Functionalities
Cardano is built on a scientific and research-driven approach to blockchain development. It uses a peer review system before any update is implemented. While such an academic-centric framework often leads to slow progress, it also makes Cardano highly stable and secure.
In 2021, Cardano began offering support for smart contracts. With this move, Cardano was able to boost its rate of adoption, and now, an increasing number of dApps and DeFi projects are being built on its network. On top of this, Cardano is also one of the top cryptocurrencies that are used in payments.
Cardano has a clear and ambitious long-term vision to create a scalable, and secure platform for decentralized applications. This cryptocurrency has also performed well in recent years. After launching in 2017, the price of Cardano increased by over 11,000%, before the coin hit its all-time high price in 2021.
Cryptoassets are a highly volatile unregulated investment product.
Best Crypto Subreddits to Follow
There is no doubt that Reddit can be a great source of information for crypto investors looking for the best cryptos to trade.
The same can be said of the best crypto Discord groups. That being said, discussions and opinions on Reddit, or any other platform, should not be the sole basis for making investment decisions.
Cryptocurrency is a highly speculative market, and it's essential to thoroughly research and understand the risks before proceeding. It's also currently rallying as we head into the weekend, with Bitcoin headed for its best performance since 2021.
With this in mind, below, we discuss some of the most popular subreddits that investors can refer to when exploring the most searched cryptos.
r/CryptoCurrency
r/CryptoCurrency is perhaps the most popular crypto subreddit, with over 6 million members. It is known as a hub for discussions about the cryptocurrency market and related topics.
r/CryptoCurrency is also a great place to find information on upcoming ICOs and new projects entering the crypto market.
r/CryptoMarkets
With 1.3 million users, r/CryptoMarkets is another subreddit widely used by crypto investors. Discussions here focus on cryptocurrency market trends, price movements, and trading strategies.
By following this subreddit, individuals can stay updated about the latest developments in the crypto market and make informed investment decisions.
r/CryptoTechnology
r/CryptoTechnology is a subreddit that investors can refer to when exploring the technical aspects of digital assets. This subreddit provides in-depth discussions and insights into the underlying blockchain technology of crypto projects.
As of writing, r/CryptoTechnology has over 1 million members. It can be a helpful source for investors to stay informed on the latest developments in the field and understand how they might impact the cryptocurrency market.
r/Altcoins
This subreddit deals with everything related to altcoins, with over 220,000 members. This is one of the oldest crypto subreddits, considering it has been active for eight years.
It's the best place to discuss altcoins, new crypto tokens, and interesting events happening in the financial world. Needless to say, investors might also be able to spot the next big cryptocurrency on Reddit via r/Altcoins.
r/Bitcoin
As the name suggests, the subreddit r/Bitcoin is dedicated to Bitcoin and has over 4.8 million members. It's the best place to discuss Bitcoin, its technology, price, and future developments.
While the majority of posts on r/Bitcoin revolve around Bitcoin, this subreddit also pays attention to the best upcoming cryptocurrencies and how they would affect the position of BTC tokens.
As such, it would be a good idea to follow r/Bitcoin for the latest Reddit cryptocurrency news.
Conclusion
Reddit has a growing community of investors and traders discussing everything related to the crypto industry. As such, this is a great platform to find the next crypto that is likely to explode in the near future.
Our quest to find the best Reddit cryptocurrency led us to Bitcoin ETF Token. According to Reddit investors, Bitcoin ETF Token is on its way to becoming one of the best cryptocurrencies to buy in 2023.
The fact that the presale is concerned with one of the most important events in crypto – BTC ETF regulation in the SEC – has resulted in significant discussion and hype. And the many incentives, such as its APY, token burn, and presale price increase, are additional sources of interest.
FAQs
What is the best cryptocurrency on Reddit?
Which crypto is trending on Reddit?