The Indonesian crypto sphere has exploded, with more than 11.2 million registered investors in 2021. Since then, the number has probably grown as crypto holders seek a way to store their crypto wealth.
That's why we decided to uncover and list the best crypto wallets in Indonesia paying close attention to key metrics such as security, fees, supported coins and much more. Let's begin.
Top Cryptocurrency Wallets for Indonesian Traders
Our team of experts has carefully examined the Indonesian market, considering the preferences of traders and investors in the area. We evaluated the majority of available wallets in terms of security, convenience, privacy, and more. Take a look at the results below.
Best Wallet – A Multi-chain, AI-powered and security-centric crypto wallet seeking to redefine digital asset management in Indonesia. It is designed to empower users by providing a user-friendly and decentralized wallet for everyday use.
eToro

– This is our next pick and a promising

crypto wallet for Indonesian investors.

It's licensed and regulated by trustworthy authorities, including the FCA and FinCEN, and is part of the popular brokerage and crypto exchange.

Exodus

– With millions of downloads worldwide, Exodus is among the most popular wallets. It accepts more than 290 cryptocurrencies and is entirely non-custodial, maximizing anonymity and security.

MetaMask

– MetaMask is the best wallet for the Ethereum blockchain, accepting all ERC tokens and NFTs. It can be integrated as a Chrome plugin and used with dApps and smart contracts.

Ledger Nano S

– If you want a cold storage option, Ledger Nano S is probably the

best crypto wallet for Indonesian traders

, offering a budget-friendly device that supports 5,500+ crypto assets.

Trezor Model T

– This is another popular hardware wallet option. It's better suited for users willing to pay more for enhanced security and convenience. Trezor Model T features Shamir Backup and several other unique security features.

ZenGo

– ZenGo is a non-custodial and secure hot wallet with a built-in Web3 firewall and a unique recovery model. It can store more than 70 crypto assets.

Trust Wallet

– Supporting 65 blockchains, Trust Wallet is part of the Binance family of products. It enables a secure and convenient method of storing crypto assets if you're from Indonesia.

Coinbase Wallet

– Coinbase is one of the most prominent exchanges in the world. Even though it's focused on the US market, crypto traders and investors from Indonesia can use its wallet app.

Lumi Wallet

– This

crypto wallet app

is web-based and has high-end encryption protocols. Users can also use it to buy and sell more than 1,200 coins accepted on Lumi.
What Is a Cryptocurrency Wallet?
Crypto wallets allow users to manage, store, and transfer cryptocurrencies securely. Essentially, this tool acts as a virtual wallet, and one's digital assets are accessible and controlled via private keys.
A cryptocurrency wallet can take various forms, such as a software application, hardware device, or online platform. Wallets with advanced features, such as multi-signature support and cold storage, may be preferable to advanced users. Conversely, beginners should focus on selecting a user-friendly, convenient wallet.
As a crypto investor in Indonesia, it is crucial to consider factors such as security, ease of use, supported cryptocurrencies, and compatibility with local exchanges when looking for a crypto wallet.
Why You Need a Crypto Wallet
In the world of digital currencies, having a reliable and secure crypto wallet is paramount. Here's why:
You have complete control of your digital assets

– A crypto wallet allows you to manage and access your cryptocurrencies independently. With a wallet, you hold the private keys that grant ownership and control over your assets. You can also complete transactions, transfer your funds, and even manage your portfolio as you see fit. Some wallets don't give you complete authority over your private keys, but we'll get to that later.

You get enhanced security

– Many wallets employ different security measures to ensure your crypto funds are safe. Hardware wallets, in particular, provide an additional layer of protection by storing your keys offline, making them less susceptible to hacking attempts and online threats. In a nutshell, crypto wallets ensure your funds are safe from the prying eyes of cybercriminals.

You can store many cryptos

– Cryptocurrencies have seen exponential growth, and the number of available digital assets continues to expand. A good crypto wallet enables you to store many cryptocurrencies in one place. Sometimes, it makes sense to use a wallet that specializes in particular cryptos or blockchains. For instance, if you're looking for the best Bitcoin wallet in Indonesia, you need to make sure that it focuses on BTC and streamlines the process of storing and trading "digital gold."

You get access to various other features and capabilities

– Some wallets offer built-in decentralized exchange functionality, allowing you to trade cryptocurrencies directly within the wallet interface. Others provide staking or lending features, enabling you to earn passive income on your holdings. Additionally, certain wallets integrate with decentralized applications (dApps), providing seamless access to various blockchain-based services.
You can confidently manage and safeguard your cryptocurrency investments by selecting the best crypto wallet for Indonesian investors.
Best Bitcoin Wallets in Indonesia Reviewed
The following sections will review the top crypto wallets in Indonesia. We have personally analyzed each one, comparing their supported currencies, security features, fees, additional capabilities, and more. Read more about each and pick an option that meets your needs.
1. Best Wallet – A Multi-Chain, AI-Powered Crypto Wallet in Indonesia Offering NFTs, Airdrops & More
Set to debut in Indonesia, Best Wallet is an upcoming crypto wallet striving to overcome barriers such as inadequate security measures, complex user interfaces, and limited asset management capabilities.
It offers a secure and entirely decentralized solution engineered to streamline digital transactions. It enables smooth asset management from PCs or smartphones, reducing dependence on central bodies.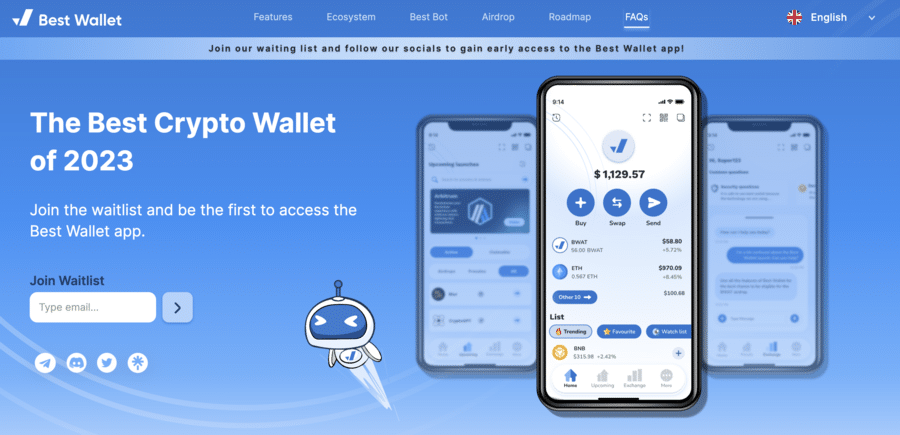 Central to Best Wallet's offerings is an advanced AI chatbot named 'Best Bot.' The bot is a crypto assistant available round the clock, providing accurate crypto information and personalized portfolio insights and helping with effortless navigation across the platform.
Best Wallet is unique in its capacity to support interoperable transactions with DeFi applications across multiple blockchains. This flexibility means users are no longer tied to a single blockchain for managing their digital assets, unlocking opportunities.
Security remains at the forefront of the Best Wallet. Advanced cryptographic techniques for key management, multi-factor authentication, and biometric data protection are all part of the wallet's features, ensuring your cryptos remain secure and accessible.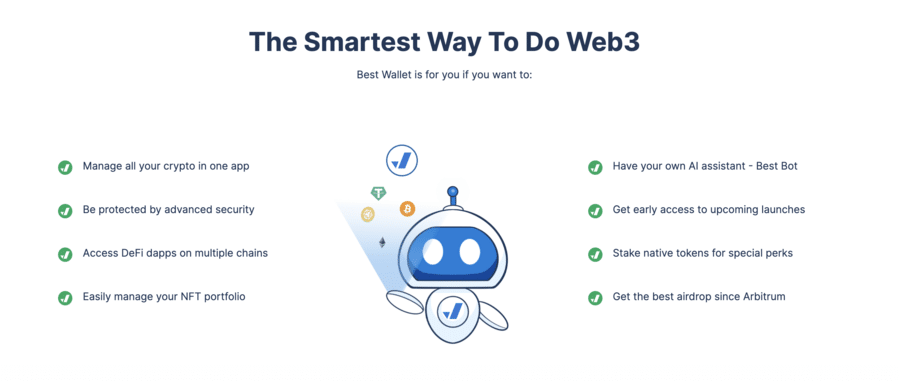 Another unique element in the Best Wallet ecosystem is its commitment to the evolving NFT market. The wallet enables secure NFT storage and a comprehensive trading environment, turning it into a holistic digital asset solution.
The wallet's native token, $BWAT, offers further advantages. Users can stake $BWAT to enjoy benefits like zero gas fees and special voting rights, enhancing the ecosystem's growth and user adoption. Early access to new projects and crypto presales is another key incentive for token holders.
Best Wallet's developers aim to go beyond offering a typical crypto wallet, creating a comprehensive digital asset management solution powered by AI. The wallet is yet to go live, but interested users can join the waiting list to access this emerging wallet in Indonesia early.
Pros:
Advanced AI chatbot for round-the-clock guidance and personalized portfolio insights.
Support for multiple blockchains allows interaction with various DeFi platforms.
NFT support enables buying, selling, and managing NFTs within the wallet.
Extra benefits like zero gas fees and early access to presales for $BWAT token holders.
Cons:
While the Best Wallet is not yet live, it is yet to show a proven track record.
| | |
| --- | --- |
| Wallet type | Decentralized |
| Number of supported cryptos | Multiple |
| Fee for buying Bitcoin | – |
| Mobile app | Yes |
| Features | AI chatbot, NFT support, interaction with multiple blockchains, advanced security, staking of native token $BWAT for additional perks |
2. eToro — Promising Crypto Wallet in Indonesia with Low Fees & High Security Measures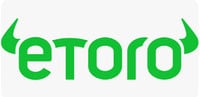 eToro is one of Indonesia's leading crypto wallet, holding the second position on our list. It boasts comprehensive regulatory oversight, with relevant authorities closely monitoring its operations. For instance, eToro has obtained licensing from reputable regulatory bodies such as the Financial Conduct Authority (FCA) in the UK and FinCEN in the US and has gained acclaim even in the European Union and Australia.
eToro operates as a platform that facilitates cryptocurrency investments through brokers. In addition, it features a stand-alone wallet called eToro Money. Therefore, it can also act as a gateway for users to engage in crypto investments by leveraging the expertise and infrastructure brokers provide.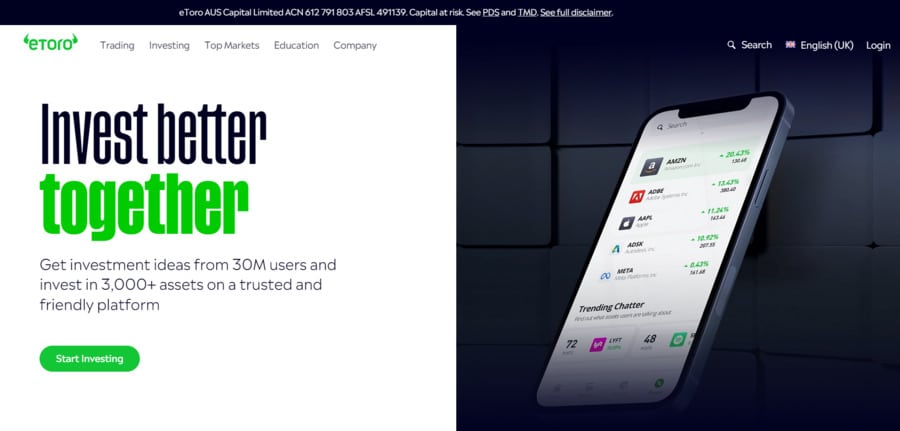 Not only does the app feature 2FA, but it also boasts biometric authentication (face ID or touch ID) to ensure you're the only one with access to the wallet. The number of accepted cryptos is smaller compared to some other more comprehensive wallets. Still, the top options, including Bitcoin and Ethereum, are supported.
eToro isn't just popular in Indonesia. In fact, its fame goes beyond the country's borders, being one of the highest-ranked options across the globe.
Pros:
Licenses from all relevant licensing authorities
GFSC-regulated
Top-notch security empowered by various security protocols
Wide range of popular cryptocurrencies
Mobile app for Android and iOS users
Intuitive interface
Cons:
Inability to convert crypto to cash
Custodial wallet
2% fee for sending and receiving funds from eToro to eToro Money wallet
| | |
| --- | --- |
| Wallet type | Hot wallet with cold storage |
| Number of supported cryptos | 70+ |
| Fee for buying Bitcoin | 1% |
| Mobile app | Yes |
| Features | Staking, investor advice, CFD trading, interest, analysis |
3. Exodus — Non-Custodial and Secure Indonesia Crypto Wallet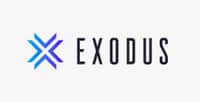 With its non-custodial wallet, Exodus caters to beginners and advanced users alike. It offers a dedicated app for both iOS and Android. For those who prefer browser-based access, Exodus provides a seamless extension compatible with Chrome and Brave.
Furthermore, desktop users can take advantage of a platform that runs on macOS, Windows, and Linux operating systems.
Furthermore, Exodus supports over 260 digital assets. Its functionality encompasses storing NFTs and integrating with various decentralized finance (DeFi) applications. By embracing its role as a multichain Web3 wallet, Exodus opens the door to a broader range of possibilities. Additionally, the app facilitates buying, selling, swapping, and trading cryptocurrencies.
Thanks to its fantastic app, Exodus appears on our list of the best Bitcoin wallets for Android. Moreover, the wallet is partnered with Trezor, one of the most popular cold wallet brands, meaning you can connect the two to get the best of both worlds.
Pros:
Intuitive interface, suitable for newcomers
Great user reviews
24/7 customer support
No fees imposed by Exodus for buying crypto
Trezor partnership
Staking options
Cons:
Lack of 2FA
Not open-source
| | |
| --- | --- |
| Wallet type | Hot wallet (can be used with the Trezor cold wallet) |
| Number of supported cryptos | 100+ |
| Fee for buying Bitcoin | No fees |
| Mobile app | Yes |
| Features | Staking, interest |
4. MetaMask — Best Ethereum Wallet for ERC Tokens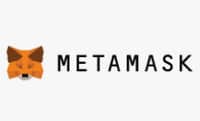 If you are looking for the most popular Bitcoin wallet in Indonesia, MetaMask won't fulfill that expectation. How so? Well, it communicates with just one blockchain — the Ethereum blockchain. In fact, it's one of the best Ethereum wallets at the moment, capable of seamlessly connecting to a variety of dApps and smart contracts, thanks to its Chrome plugin.
MetaMask's dependence on the blockchain network means the wallet will be affected by Ethereum's performance. Ethereum currently commands a great deal of attention, and the recent switch caught the eye of the entire crypto world, according to the Economist. The Ethereum network is still #2 after Bitcoin, cementing MetamMask as a popular crypto wallet app.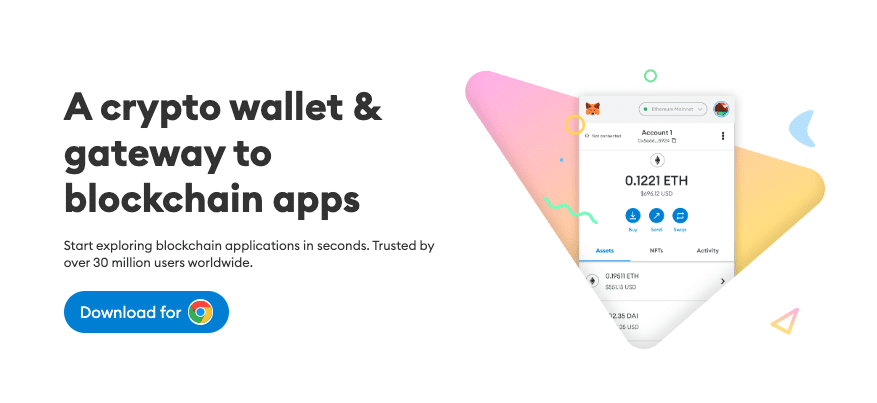 With a remarkable following exceeding 20 million active users, MetaMask has earned commendable feedback on both the App Store and Google Play Store, with ratings of 4.7 and 4.4 out of 5, respectively.
The number of supported cryptos varies based on the number of ERC tokens available. In short, if you're an Ethereum geek, MetaMask is a no-brainer.
Pros:
Accepts hundreds of thousands of ERC tokens
Easily connected to Ethereum dApps and smart contracts
Available as a Chrome plugin
High user rating
Non-custodial and secure
Cons:
No desktop app
Not available as a stand-alone desktop app
| | |
| --- | --- |
| Wallet type | Hot wallet, non-custodial |
| Number of supported cryptos | 550,000+ (all ERC tokens and non-fungible tokens supported) |
| Fee for buying Bitcoin | No fees |
| Mobile app | Yes |
| Features | Staking, interest |
5. Ledger Nano S — Leading Crypto Hardware Wallet in Indonesia

There's no doubt about it — Ledger Nano S is one of the best crypto hardware wallets in the world. Its only main competitor is Trezor Model T, discussed below.
Ledger provides two models, namely, Nano S and Nano X (along with the recently launched Ledger Stax). Both products offer excellent security, a crucial feature of cold wallets. Nano S, priced at approximately IDR 1,400,000, is a more affordable option. On the other hand, Nano X, which features a Bluetooth connection, costs roughly twice as much.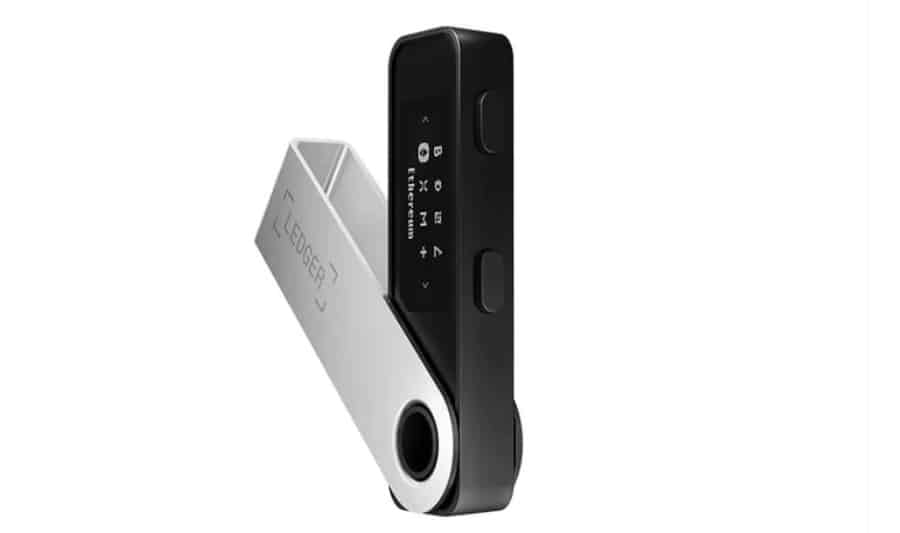 Also voted as one of the best crypto wallets in Malaysia, the Nano S model has been upgraded to the Nano S Plus version, which comes with more storage (1.5 MB instead of 320 KB), a bigger screen size, and support for around 100 apps (as opposed to three apps in Ledger Nano S).
All Ledger wallets are highly secure, like any other cold storage option. As soon as it's disconnected from the web, hacking becomes impossible.
Pros:
Superb security features
One of several different Ledger cold wallet options
More than 1,000 cryptos accepted
Available as a software app via Ledge Live
Possible to stake funds
Cons:
Purchase necessary to start using the hardware
Trading more difficult with cold storage
| | |
| --- | --- |
| Wallet type | Hardware wallet (cold storage) |
| Number of supported cryptos | 5,000+ |
| Fee for buying Bitcoin | Commission built into the exchange rate |
| Mobile app | Yes |
| Features | Trading inside the app |
6. Trezor Model T — One of the Best Bitcoin Wallets in Indonesia for Cold Storage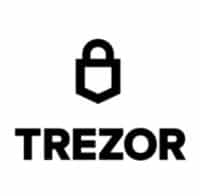 Trezor, like Ledger, is a prominent hardware manufacturer renowned for its excellence in crafting Bitcoin hardware wallets.
The model is more expensive, with an average price of around IDR 4,406,237. It features military-grade security protocols and a large screen for easy access. Apart from the 14 stand-alone cryptocurrencies, Trezor accepts virtually all ERC-20 tokens, including the best ERC coins available in 2023.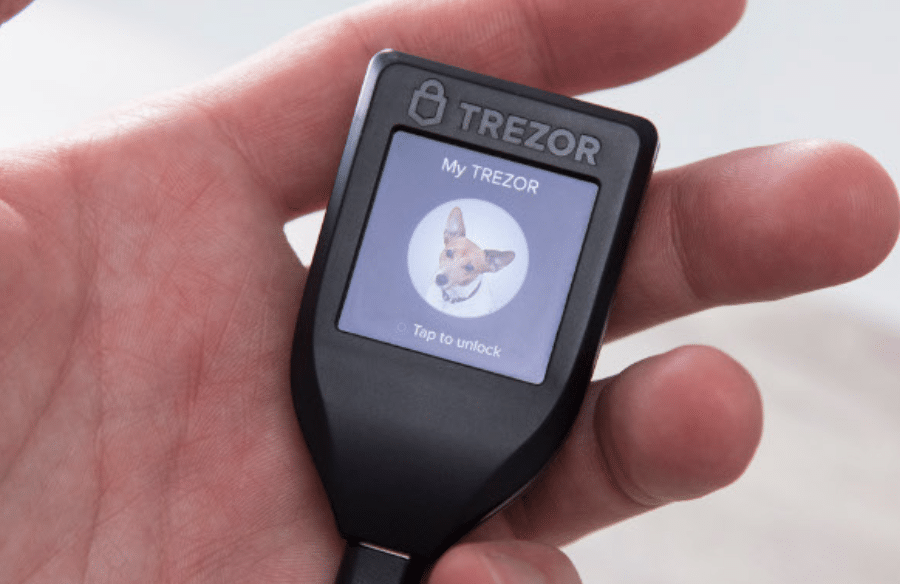 Trezor wallets offer a distinct user experience that may require more familiarity than Ledger. However, this slight learning curve is a worthwhile trade-off considering the robust security measures they provide. These wallets are particularly well-suited for Indonesian users who have already gained experience as investors and traders and are now seeking to enhance their protection through cold storage solutions.
Pros:
Superb security mechanisms
More than 1,300 tokens accepted
Can be connected to some hot wallets, such as Exodus
Convenient touchscreen display
Can store NFTs
Compatible with some mobile devices
Cons:
High-priced
Less convenient than some hot wallets
Steeper learning curve
| | |
| --- | --- |
| Wallet type | Hardware wallet (cold storage) |
| Number of supported cryptos | 1,300+ |
| Fee for buying Bitcoin | None, except for the standard blockchain fees |
| Mobile app | Yes, but it's connected to third-party apps |
| Features | Different features available via third-party apps that connect with Trezor |
7. ZenGo — One of the Few Indonesia Crypto Wallets With Keyless Technology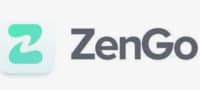 ZenGo comes out with a bold sales point: eliminating the seed phrase vulnerability. This unique approach relies on implementing multi-party computation (MPC). This cryptographic technique makes it possible to generate private keys by multiple parties without disclosing sensitive information to one another. By leveraging MPC, ZenGo enhances the security of its users' funds, providing an alternative and innovative solution for safeguarding cryptocurrencies.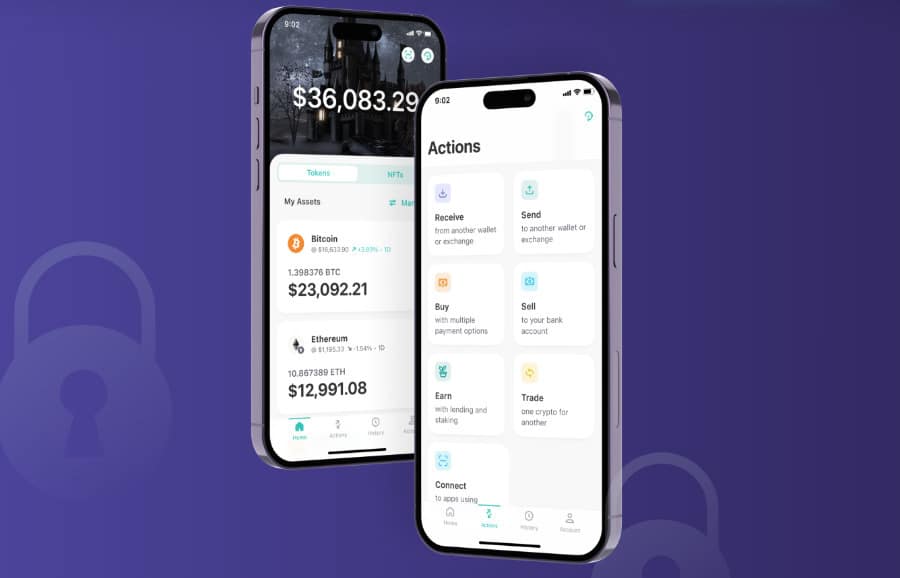 Furthermore, the ZenGo wallet offers additional features, such as a built-in Web3 firewall and a wallet recovery model to address unforeseen circumstances. The service's face-mapping technology is also worth mentioning, as it leverages facial recognition to ensure a secure recovery of funds, adding an extra layer of security.
ZenGo is a unique selection for Indonesian investors in search of a secure online Bitcoin wallet. However, it rarely appears in articles about this topic.
Pros:
Zero seed phrase vulnerability
Great customer support
Great recovery model for lost funds
Up to 5% yield from staking
Decent UX
Cons:
Lack of support for some popular coins
Confusing pricing
| | |
| --- | --- |
| Wallet type | Hot wallet |
| Number of supported cryptos | 70+ |
| Fee for buying Bitcoin | 1.99% using bank transfer and 5.99% using a credit card |
| Mobile app | Yes |
| Features | Staking, interest |
8. Trust Wallet — Created by the Binance Family, a Decent Indonesia Bitcoin Wallet for Hot Storage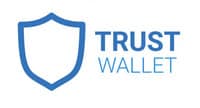 With a user base exceeding 60 million worldwide, Trust Wallet has established itself as a significant player in the crypto space, primarily due to its official association with Binance.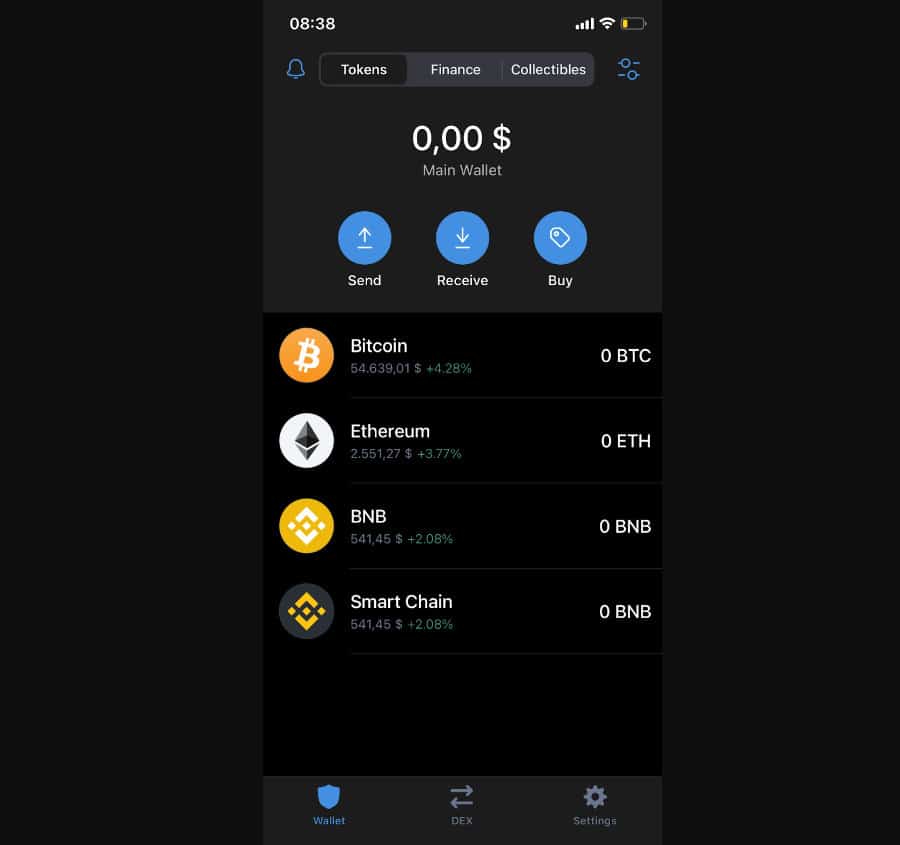 In addition to supporting various cryptocurrencies, Trust Wallet extends its functionality by accepting non-fungible tokens (NFTs) and facilitating connections with other decentralized applications (dApps). Notably, the wallet incorporates a dedicated Web3 browser within the app, allowing users to seamlessly explore and engage with the expanding world of decentralized applications.
While Binance has faced regulatory limitations in the United States, it continues to operate and cater to the Asian market, including Indonesia.
Pros:
High rankings on Google Play
Accepts plenty of cryptocurrencies and NFTs
Interest available through staking
Part of the Binance family
Suitable for new and experienced users
Cons:
Cold storage option not available
Limited operations in some countries
| | |
| --- | --- |
| Wallet type | Hot wallet, non-custodial |
| Number of supported cryptos | More than 4.5 million |
| Fee for buying Bitcoin | 1% |
| Mobile app | Yes |
| Special features and capabilities | Interest earning available as part of the Binance ecosystem |
9. Coinbase Wallet — Popular Bitcoin App for the US Market, also Available in Indonesia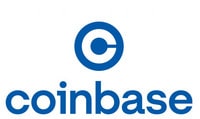 Coinbase is a heavily regulated online crypto exchange that also features a wallet. The team behind the wallet and the exchange has been proactive when it comes to security. For example, they blocked 25,000 addresses related to illicit activities, according to Bloomberg.
Even though the US is its primary focus, you'll find that the wallet is also available in many other parts of the world, including Indonesia.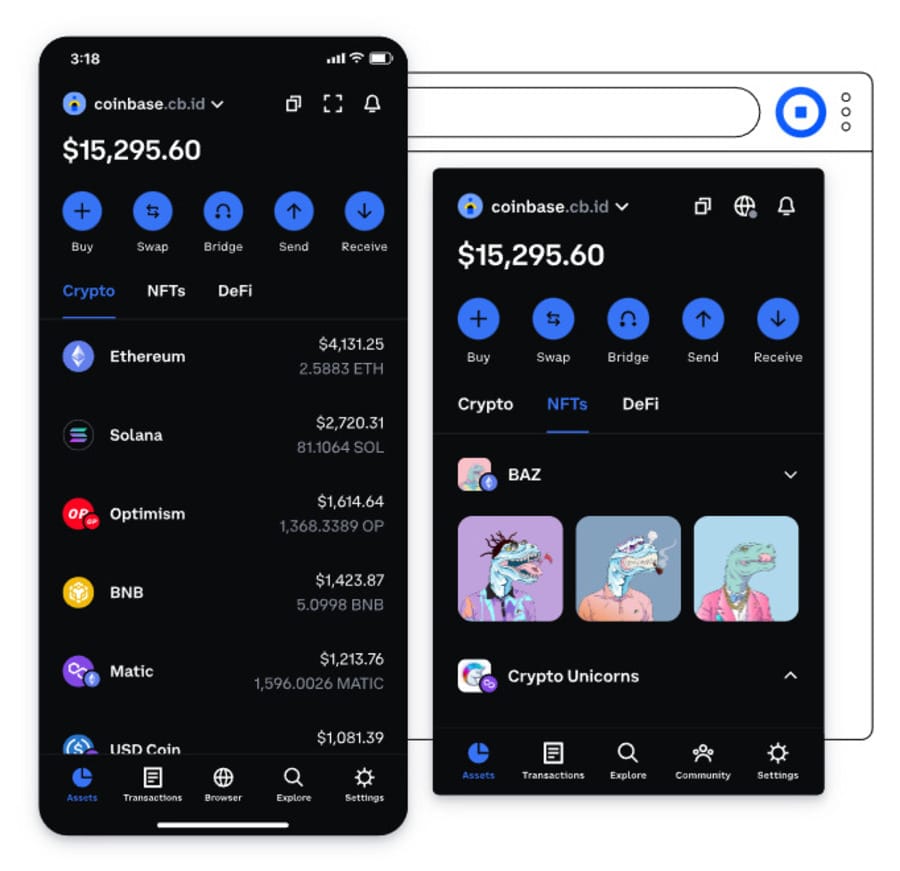 Even though we wouldn't call it the best crypto wallet in Indonesia due to its limits, we still agree that storing your digital funds in a wallet backed by one of the most recognizable brands in the crypto sphere has its advantages.
Overall, this wallet offers everything one needs to feel comfortable storing and managing cryptos. That's why we listed it as one of the best and safest hot crypto wallets.
Pros:
Simple-to-use user interface
Many functionalities for crypto users
Easy setup
Possible transfer to Coinbase CEX
Part of the Coinbase family
Cons:
High transaction fees
Not focused on Indonesia (the US is the primary market)
Not an open-source solution
| | |
| --- | --- |
| Wallet type | Hot wallet |
| Number of supported cryptos | 100+ |
| Fee for buying Bitcoin | 1% |
| Mobile app | Yes |
| Special features and capabilities | Staking available |
10. Lumi Wallet — Leading Crypto Wallet Focusing on Encryption and Security
Lumi Wallet has emerged as the preferred choice for Indonesians seeking robust encryption and cryptography in their Bitcoin wallet. It's a non-custodial wallet focusing on user anonymity, even without registration. Moreover, users can exchange several popular cryptocurrencies at low fees and fixed rates, making Lumi a decent option in every aspect we reviewed.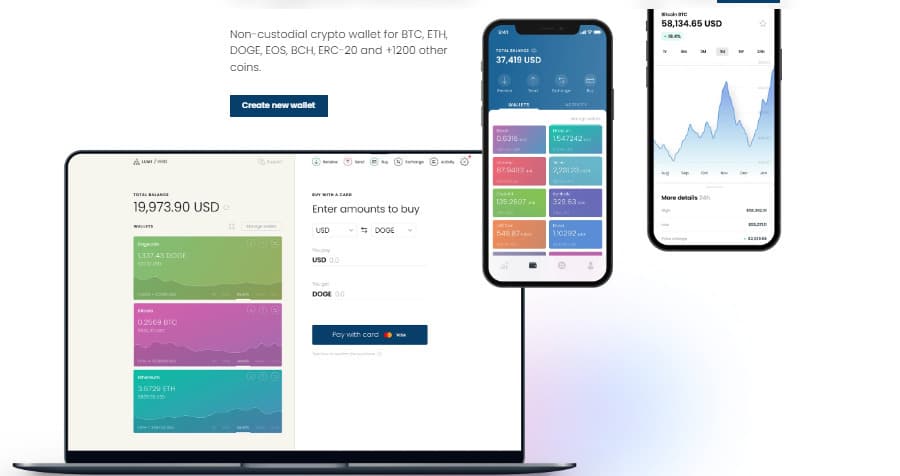 Lumi Wallet prioritizes user anonymity by ensuring that transactions remain private. Each transaction generates a unique address, further contributing to heightened anonymity. Notably, Lumi Wallet refrains from requiring registration or any personal details during the wallet setup process.
Despite being available in Indonesia as one of the top Bitcoin wallets, Lumi isn't a popular option in other countries. For example, we couldn't find it in the list of the best non-custodial crypto wallets.
Pros:
Military-grade security
Anonymous transactions
No registration and no sensitive data requirements
Open-source
1,200+ cryptos accepted
Cons:
Above-average fees for some transactions
Occasional bugs
| | |
| --- | --- |
| Wallet type | Hot wallet, non-custodial |
| Number of supported cryptos | 1,200+ |
| Fee for buying Bitcoin | 1% |
| Mobile app | Yes |
| Features | Trading, market analysis |
How Do Bitcoin Wallets Work?
Being familiar with Bitcoin transactions will help you get the gist of using wallets. You can apply this guide to any cryptocurrency. Let's take a closer look at the process.
Set up your wallet

— Install the app for the

best Bitcoin wallet in Indonesia

based on our selection. Generate a new wallet and keep a backup of its recovery phrase. If you're using a

crypto hardware wallet

, you'll still need to install the required software to connect it to your computing device.

Learn your public key

— When you generate a wallet, you'll receive a string of characters that will serve as your public key. People will use this to send money to you, as you'll use other wallets' public addresses to do the same. As an example, imagine you're getting money from a friend named Aminah.

Share your public key

— To receive money from Aminah; you need to give her your public key. Remember, these are free to share, while private keys need to be kept confidential.

Transaction initiation

— Aminah will enter your address and the amount she wants to send to your wallet.

Adding digital signature

— Aminah's wallet uses its private key to create a digital signature, which serves as proof of authorization for the transaction.

Broadcasting the transaction

— After creating the digital signature, Aminah's wallet will broadcast the transaction to the decentralized Bitcoin network.

Network validation

— The network then needs to validate the transaction. Once the miners approve the transaction and validate it, there's no way back. It means the network has confirmed that the transaction has left Aminah's wallet and reached you.

Funds become available in your wallet

— Voila! You have BTC in your wallet.
Types of Crypto Wallets
You may have noticed that our list of the best Bitcoin wallets in Indonesia is made up of different types. In the following section, we'll try to explain the varying options and help you select the best one.
The primary division is into hot and cold wallets.
Hot wallets

— These are usually connected to the web. They aren't tangible products but software for your phone or computer.

Cold wallets

— These keep your funds in "cold" storage. In other words, they aren't always connected to the web. They are either special devices or pieces of paper known as paper wallets.
The other, more common classification is into software, hardware, and paper wallets. We'll use this as our primary way to categorize the wallets below and examine them in more detail.
Software Wallets
The majority of top crypto wallets in Indonesia listed here are software wallets, which means you can access them through an app on your phone or computer. All software wallets are "hot" as they are connected to the web.
Software wallets are subcategorized in several ways. First, we can divide them according to how we access them:
Web wallets

— These are accessible via your web browser or as a browser-based extension, such as Chrome plugins (e.g. MetaMask).

Mobile wallets

— Some wallets feature standalone apps for Android and iOS platforms.

Desktop wallets

— You can download some wallets as desktop apps for Mac or Windows.
There are two types of software wallets: custodial and non-custodial. Here's what it means.
Custodial wallets

— These wallets keep custody of your private keys. As a result, you can retrieve it anytime, just like you would do with your Facebook password. However, if the wallet gets hacked, your private keys can get stolen.

Non-custodial wallets

— These do not keep custody of your private keys. You're the only one who can access them, as they are stored on your device rather than the wallet server. Unfortunately, if you lose the keys, you won't be able to open your wallet anymore. On the plus side, this is a more secure way to store your funds.
Some wallets are open-source, meaning they share their code with the public, while others keep it a secret.
Finally, we can group software wallets into single- and multi-blockchain wallets.
Single-blockchain wallets

— If the wallet communicates only with one blockchain, you can only store the cryptocurrencies that are part of it. For example, a wallet that's connected to the Bitcoin blockchain can only store one crypto: BTC. However, some blockchains, such as Ethereum, have thousands of cryptocurrencies and NFTs (ERC tokens), which means you can store all of them in an Ethereum wallet (e.g. MetaMask).

Multi-blockchain wallets

— These wallets communicate with more than one chain. For instance, if a wallet can store BTC and ETH (with all of the other Ethereum tokens), it means it communicates with two blockchains at the very least.
Many software wallets offer staking opportunities, as a way to bring passive income. Still, some regulators are looking for means to further oversee these activities, according to Reuters. Namely, some of the less popular wallets might use staking, passive income, and other features to lure users in without providing the expected return.
Still, you shouldn't have any problems if you stick to the Indonesia Bitcoin wallets featured on this page, as the majority of them are reputable and trustworthy. Some, like eToro, even feature licenses from official regulatory bodies.
Hardware Wallets
As their name suggests, these wallets feature dedicated hardware used for storing cryptocurrencies. They are usually non-custodial and multi-blockchain. The two most popular brands of hardware wallets are Trezor and Ledger, and both come in a couple of different models, two of which we included in this article.
Overall, hardware wallets are more secure as they are "cold" storage, disconnected from the web. You can connect them via mobile or desktop computer using a dedicated app, which will help you manage your cryptos more effectively.
Paper Wallets
As noted in the Financial Times, the history of cryptocurrency has been an odd one, but nothing could compare to having your wallet printed out on paper. Initially, it started as a good idea — by printing your keys on paper (along with QR codes), it is all you need to send and receive funds. After all, we have paper money, so why wouldn't we have paper wallets?
In the long run, however, they turned out to be a terrible idea. Here are some of the main drawbacks of paper wallets:
Not convenient

— Paper wallets require users to enter the private key manually when they want to transfer their funds. This process can be cumbersome and prone to errors, especially if the private key is long and complex.

Prone to damage

— Paper is a delicate material — that's all there is to it. If you accidentally spill a cup of coffee and you don't have your wallet information elsewhere, your funds are lost.

Not secure enough

— Paper wallets contain private keys, allowing anyone capable of reading and writing to take a peek and copy them. If unauthorized individuals access the printed paper, they can gain control of your funds.

No additional features

— Paper wallets can only send and receive crypto. They usually only focus on a single blockchain and don't let you stake, swap funds, or more.
How to Pick the Best Crypto Wallet for You
When choosing a crypto wallet, don't settle. Instead, you should pick a wallet that meets your needs and is the best fit for you. Here's what you need to pay attention to.
Type of Wallet
Check out all the wallet categorizations above, and make sure to pick the type you like best. For example, if you're in the market for a Bitcoin hardware wallet, you should aim for Trezor or Ledger. If you're looking for a high-quality software wallet, consider our #1 choice. Of course, you should consider whether you want a custodial or non-custodial wallet and the device you want to use it on.
Security Measures
Check how the wallet secures your funds. If it's a software wallet, ensure it has 2FA or other features, such as biometric authentication. For hardware wallets, it's essential to look at the seed phrase and other security methods at play.
Imposed Fees
How much does the wallet charge for sending crypto? What about swapping fees? Are there any other costs? It's important to consider all the costs and only settle if you feel comfortable with the price/quality ratio.
Overall UX
Currently, there isn't the best Bitcoin app or wallet in terms of user experience. Sure, some are easier to navigate, but this can be a matter of personal preference. Ideally, you should try several wallets to see which one suits you the most.
Special Features
Check whether the wallet of your choice offers staking, swapping, and other popular capabilities. You might not use all of them, but it's always good to know that you can manage your cryptos in more ways than just sending and receiving them.
Compatibility With Different Devices
Even if you pick a mobile software wallet, you need to see if it's compatible with your smartphone model. For starters, check if it has support for Android or iOS, as some only work with one or the other.
Reviews and User Trust
If you're choosing wallets outside this list, it's important to know what others are saying about them. Make sure to read reviews and comments in relevant communities, as users will often tell you what to expect.
How to Get & Use a Cryptocurrency Wallet in Indonesia
In the following section, we'll make a short guide to help you get started if you want to use an Indonesia Bitcoin wallet. We chose eToro for our examples, as it's licensed by all relevant authorities.
Visit the eToro website and click on the green Start Investing button.
Complete the registration form with the required details.
Complete the activation and deposit your funds if you want to use the platform to buy crypto.
Obtain BTC and download eToro Money to store your crypto funds safely.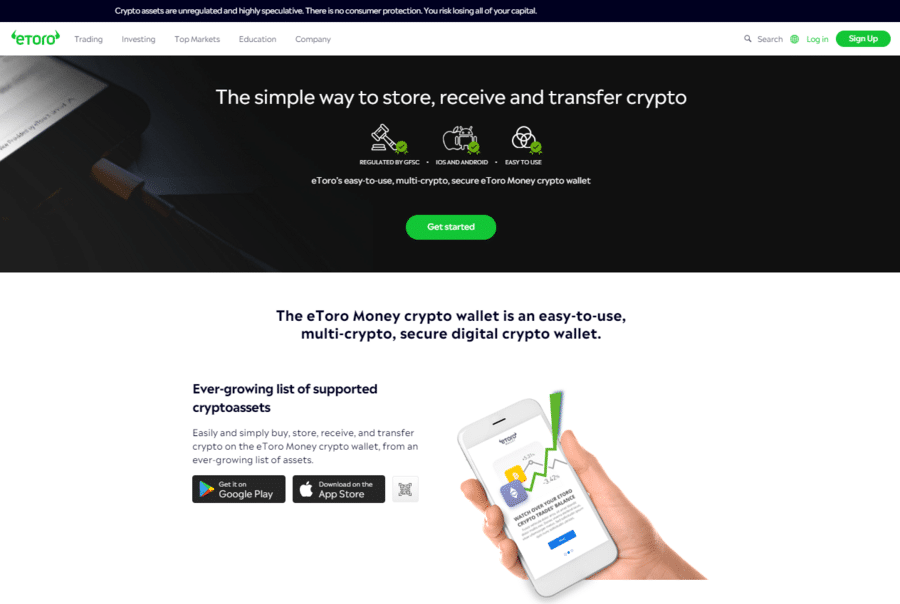 The eToro Money app is available via Play Store or App Store for Android and iOS users. However, we recommend sticking to this guide to create an account before downloading any apps.
Are Bitcoin Wallets Safe? How to Stay Secure With Crypto Wallets
Cryptocurrencies are safer than fiat money, and storing them in a secure wallet will help you make them hacker-proof. However, if you're not educated enough, you can still become subject to phishing and other scam techniques.
Therefore, it's not enough to choose a good Indonesia crypto wallet. You need to know how to keep their security at the highest level.
Pick a secure wallet

— As long as you stick to our top list, you shouldn't worry about this step, as we included only the most secure

Indonesia crypto wallets.

However, if you decide to look beyond our list, you should read what other users are saying and check for possible security penetrations in the past.

Don't discount hardware wallets

— If you want to make your security measures 100% effective, keep a portion of your crypto wealth in a cold storage wallet. Ideally, you should only put the cryptos you intend to HODL in these and use hot wallets for active transactions.

Set up 2FA, biometrics, and all other security measures

— If a wallet offers a security measure as optional, you should activate it to maximize your online safety. It might cause you more inconvenience, but it's worth it. You don't want anyone else but you accessing your funds.

Keep your wallets up-to-date

— You should do this regularly, as updates follow the latest security measures and ensure your protection measures are always vigilant against cybercriminals.

Back up your wallets

— It goes without saying that backups are vital in case you lose your wallet device.
Conclusion
Cryptocurrencies are big in Indonesia, with many people actively trading or HODLing them long-term. In order to conveniently send and receive crypto coins, you should swap them or use them for staking.
The best crypto wallet in Indonesia is Best Wallet. Its design cleverly addresses the key issues of privacy, security, and asset control, freeing users from heavy dependence on centralized authorities. More than just a storage solution, Best Wallet acts as a personal crypto manager, providing real-time portfolio insights, early access to launches, and managing NFTs with its innovative AI chatbot.
References
FAQ
What crypto wallets can I use in Indonesia?
What is the best Bitcoin wallet in Indonesia?
How do I open a Bitcoin wallet in Indonesia?
Are Bitcoin wallets legal in Indonesia?
Is MetaMask available in Indonesia?
Is Binance Wallet available in Indonesia?
Is Coinbase Wallet available in Indonesia?