The crypto space is constantly evolving with hundreds of new projects reaching the market each week. As more projects enter the market, investors are looking for the opportunity to access cheaper tokens prior to them being listed and getting an edge on the rest of the market.
With this in mind, today's guide will uncover the best crypto presale to invest in for 2023.
However, when evaluating new crypto presales, it is vital investors do their own individual research and conduct due diligence, as the presale space offers the chance for larger rewards but even greater risk than when investing in established crypto projects.
To compile this list we looked at a range of different metrics to ensure legitimacy – such as a project's tokenomics, its development roadmap and team – in addition to dissecting their utility and potential future value.
The Best Crypto Presales to Invest in Now
Below, we've listed the projects we believe could blow up in 2023.
Starting with our pick for the overall best crypto presale to invest in, this list can be found below.
Wall Street Memes (WSM) – New meme crypto presale that leverages its million-strong internet community and existing NFT project. Presale has raised more than $2 million in less than a week.
AiDoge (AI) – Recently sold out crypto presale which combines two of the hottest niches in the space – meme coins and artificial intelligence. AiDoge sees users generate memes with $AI and then earn rewards for the best ones. $14.9m hard cap reached in four weeks with $AI tokens set for imminent IEO.
yPredict (YPRED) – AI-powered tool with a range of features, next-gen data, insights and metrics to help traders maximize earnings. Also allows developers to sell their predictive models. $1.9m raised since launching with 33.3% price increase before listing.
Ecoterra (ECOTERRA) – Eco-friendly crypto presale that will allow users to earn tokens for recycling household waste such as plastic bottles – tokens can then be sold on exchanges or reinvested to fund other green projects. $4.5 million raised so far.
DeeLance (DLANCE) – Newly launched presale project that will allow the freelance economy to become quicker, more transparent and more secure, by using blockchain technology to cut out the middleman and offer cheaper fees. Almost $1m raised since launch.
Launchpad XYZ (LPX) – Launchpad XYZ is a new crypto presale project that is developing a portal that aims to drive mass adoption from Web2 to Web3. Its platform will act as a gateway for users, simplifying the space and providing a vast array of info and data. $800k raised during the presale.
Chimpzee (CHIMPZ) – Presale project allowing users to earn passive income in a variety of ways while simultaneously helping fight climate change and deforestation through a percentage of profits being donated. $450k raised in presale.
Doge Rush (DR) – The $DR presale has raised nearly $350K and will let users join a play-to-earn side-scrolling platform and a competition and raffle platform.
RobotEra (TARO) –

Metaverse and crypto game that allows players to rebuild the world of Taro and monetize it in multiple ways, including with customizable robot NFTs, sellable buildings and by offering ticketed concert or events. $1.2 million raised.

Scorpion Casino (SCORP) – Earn up to $10,000 in daily passive staking through casino revenues, which rise with increased Casino adoption and usage.
Swords of Blood (SWDTKN) – New crypto gaming project from experienced developers bringing award-winning RPG Artifex Mundi to Web3 with new features and gameplay modes. $1.2 million raised.
Mooky (MOOK) – Meme crypto presale offering a solution to environmental challenges. The presale offers investors a step towards preserving our planet, made possible through a robust digital ecosystem offering exclusive NFTs.
Pikamoon (PIKA) –

Premier Pokemon-themed crypto presale to invest in 2023. According to the creators, Pikamoon's early investors can earn up to 200% before the exchange listing – $1.9 million raised in the presale.

Merix Coin (MERIX) – Decentralzied referral marketing platform that allows all users to benefit from networking with other indivudals and businesses.
Arealeum (ARE) –

An investment ecosystem where tokens represent shares in promising projects ranging in everything from real estate to green energy and startups.

Epnoc (EPN) –

Upcoming cross-chain crypto exchange and NFT marketplace that combines a CEX and DEX and offers trading tools for investors.
An In-Depth Analysis of Our Best Crypto Presale Tokens List
As mentioned above, it is vital to conduct proper research before investing in any crypto presale, as crypto ICOs represent new token offerings from brand new projects with no history in the market or established community of supporters to fall back on.
There are many new projects launched every day in the space and even though many offer bright and brilliant ideas, a strong team and robust tokenomics, none are guaranteed to bring success to investors.
Presale investment offers the most risk – and often, the most reward – in the space, but investors should be clear on their own tolerance for risk and the potential to endure losses. We believe the projects we've analyzed below are shaping up to be the best crypto presales in 2023.
1. Wall Street Memes (WSM) – Meme Crypto Presale With Strong Community Backing
Stepping into the meme coin mania of 2023, Wall Street Memes recently announced its $WSM token presale.
Known for its NFTs and having established a significant internet presence with more than a million followers across Twitter, Instagram and Discord, this experienced project is leveraging its community strength as it ventures into the crypto realm.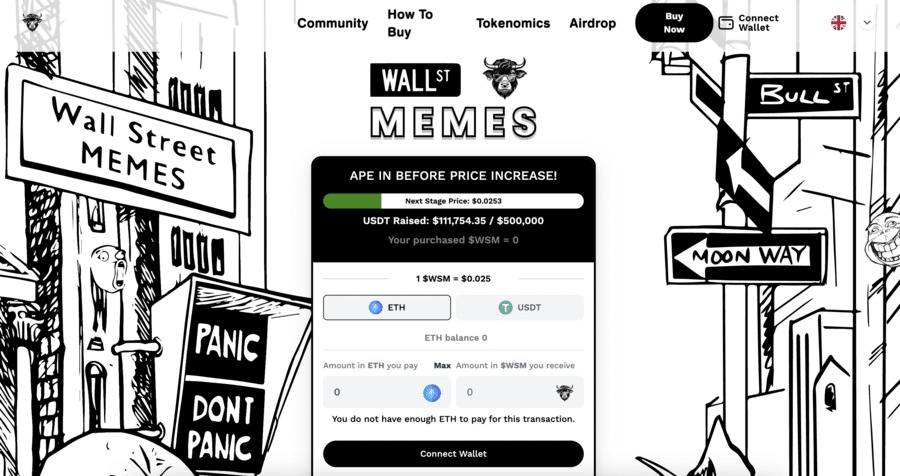 Currently priced at $0.0262 in its fifth presale round, $WSM launched its token sale on May 26 and has already raised $2 million in less than a week at the time of writing.
It is worth noting that there are risks associated with early-stage projects. However, the history of success tied to community-driven ventures provides some optimism for potential $WSM investors.
With its roots deeply embedded in internet memes, Wall Street Memes now readies to position $WSM as a potential contender in the meme coin arena.
Its dedication to remaining abreast of the latest trends, including Bitcoin NFTs, reflects the brand's adaptability. Its first collection of Ethereum NFTs sold out its mint in minutes back in 2021.
Wall Street Memes' prominent social media presence has even garnered interest from prominent figures, most notably Elon Musk, who interacted with their content. The platform's clout among its community could be a crucial stepping stone to listings on high-tier exchanges, possibly even Binance or Coinbase.
In celebration of the $WSM crypto presale launch, the team is hosting a $50,000 airdrop. Find more details on the project's Linktree.

The total supply of 2,000,000,000 $WSM is entirely allocated to the community. Of this, 50% is available to buy now during the presale, with the rest split between community rewards and liquidity – notably there is no team allocation making it a community-driven meme coin.
Join the Wall Street Memes Telegram group to keep up to date with the latest developments on this new presale.
| | |
| --- | --- |
| Hard Cap | $30,577,000 |
| Total Tokens | 2,000,000,000 |
| Tokens available in presale | 1,000,000,000 |
| Blockchain | Ethereum Network |
| Token type | ERC-20 |
| Minimum Purchase | 100 WSM |
| Purchase with | USDT, ETH, BNB, Bank Card |
2. AiDoge (AI) – Brand New Project Allowing Users to Generate Memes with AI, Over $14m Raised
AiDoge ($AI) has now sold out but was previously our best crypto presale project pick since it combines two of the hottest niches in the whole space – meme coins and artificial intelligence.
The two trending crypto niches have outperformed the rest of the market in 2023 so far, with AI technology on course to become one of the biggest growth areas of the next decade.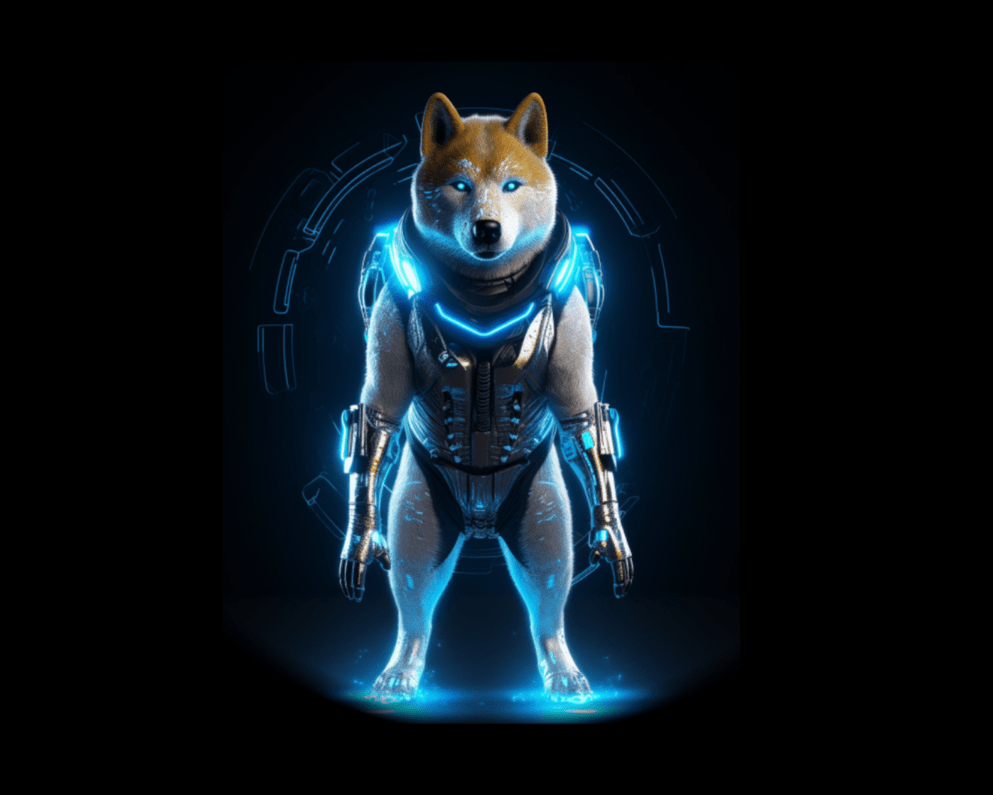 The AI industry is worth just $200 billion in 2023 but is expected to grow to at least $2 trillion by 2030.
Big Tech firms such as Google, Apple and Amazon have been sparked into an arms race by OpenAI's ChatGPT, with governments also scrambling to get a hold on the rapidly developing technology.
AI-related crypto coins have also seen phenomenal growth in recent months, with the AI niche now worth more than $6 billion.
Meme coins remain an investor favorite and AiDoge is set to capitalize on the momentum and popularity of both by allowing users to generate memes with AI and text-based prompts.
Users can then upvote or downvote AI-generated memes and share them across Web2 and Web3, not only growing the project but also receiving $AI token rewards for the best ones. AiDoge, which is developed on Ethereum, also allows tokens to be staked to generate more rewards.
Having now hit its hard cap, it's still possible to buy $AI in the run-up to its initial exchange offering.

The team is anonymous, and although that should usually be seen as a red flag, it is not uncommon for meme projects and the token smart contract is being audited by highly reputable security firm Certik. Other meme projects such as Dogecoin and Shiba Inu famously feature anonymous investors and have provided major returns for investors.
There is a 10-year vesting period on team tokens (25% of the supply), highlighting their long-term commitment to the project.
The $AI token presale reached its $14.9 million hard cap in just four weeks and is now set for an imminent IEO.
Read through the AiDoge whitepaper for full information and join the Telegram group for the latest news.
3. yPredict – AI-Powered Trading Tool set to Rise Another 33.3% Through Presale
yPredict is another AI-powered crypto project that is currently offering its native tokens through its $YPRED presale.
However, the project couldn't differ more from AiDoge, with yPredict to use artificial intelligence and machine learning to help crypto traders maximize their profit-earning potential.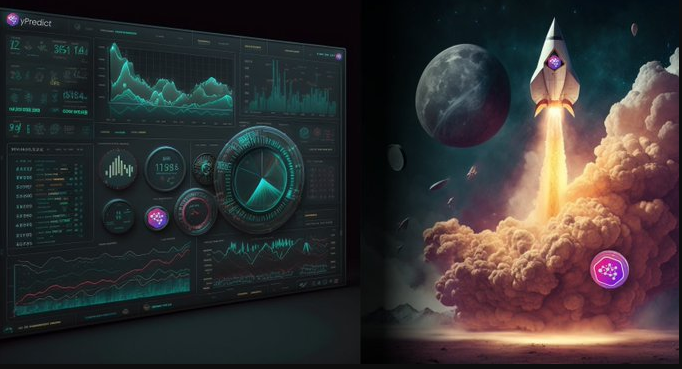 Already in stage 6 with $1.2 million raised, the YPRED presale is currently offering tokens for $0.09 each.
Those who invest now will still see the price of tokens increase by 33.3% by the time it reaches exchanges, with an expected listing price of $0.12 and leading exchange BitMart having already confirmed a listing.
The yPredict team is doxxed and KYC-verified, with the token smart contract fully audited by Coinsuly. Of the 1 billion max supply, 80% have been made available during the presale, with 50% of those unlocked at the token generation event and a hard cap of $6.5 million.
YPRED tokens, built on super-fast and efficient layer-2 Polygon, come with wide utility, with yPredict operating from a three-tiered freemium membership model.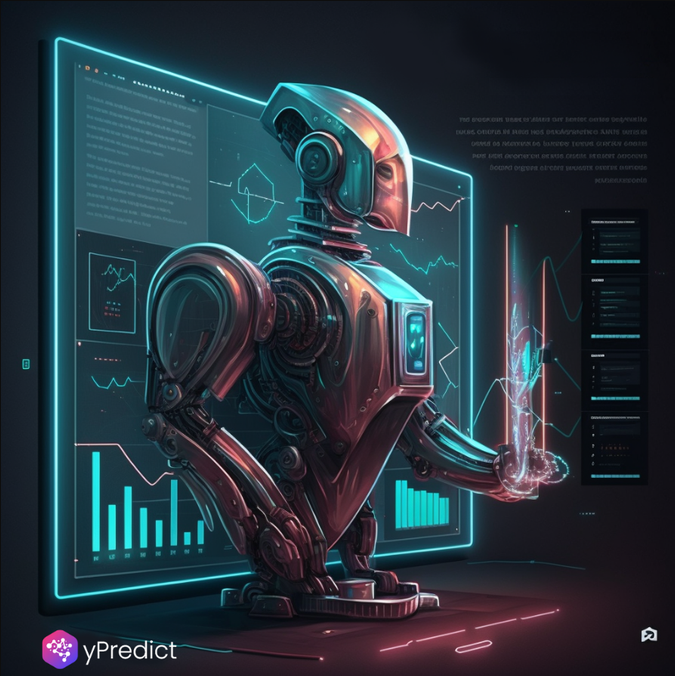 The tiers – free, active and pro – are paid for with YPRED tokens and each offer a different level of access to yPredict's features and insights.
The project is one of the best AI coins to purchase as it will use powerful artificial intelligence and machine learning to help traders gain an edge over the market. There will be pattern recognition of more than 100 chart patters, sentiment analysis of the news cycle and social media, indicator analysis of hundreds of technical indicators and transaction analysis for assets to provide data-driven insights.
AI and machine learning developers are also able to sell predictive models on the yPredict marketplace and gain passive income from them, depending on the success rate of the model.
Read the yPredict whitepaper for more information on the AI tool, or join the Telegram group.
| | |
| --- | --- |
| Hard Cap | $6,500,000 |
| Total Tokens | 1 billion |
| Tokens available in presale | 800 million |
| Blockchain | Polygon |
| Token type | ERC-20 |
| Minimum Purchase | 200 YPRED |
| Purchase with | MATIC, USDT, ETH, BNB, Bank Card |
4. Ecoterra – New Green Crypto Presale With Recycle2Earn Rewards
Ecoterra, one of the leading green crypto presales, has devised a new-age strategy to encourage people in combating climate change. The project aims to promote recycling and drive progress toward a more sustainable future by leveraging the popularity of Play-to-Earn (P2E) crypto games and the blockchain technology behind them.
Drawing inspiration from P2E games, ecoterra has developed the Recycle2Earn (R2E) reward mechanism, where participants can earn tokens for their recycling efforts. These tokens can be exchanged among players within the ecosystem.

The platform's native token, $ECOTERRA, is racing through its presale allocation, with more than $4.5 million already raised.
Tokens are currently available to purchase for $0.0085 in stage 7 but will rise to $0.01 – a 17.6% increase – by the final stage. Presale investors can also take advantage of an affiliate program.
Interested buyers can visit the presale page to purchase tokens using ETH/USDT or a credit card. As the presale achieves various milestones, token prices will increase, making early participation profitable for early investors.
The ecoterra app rewards users for recycling according to the app's guidelines. The process begins with scanning the item's barcode to be recycled, as detailed in the ecoterra whitepaper.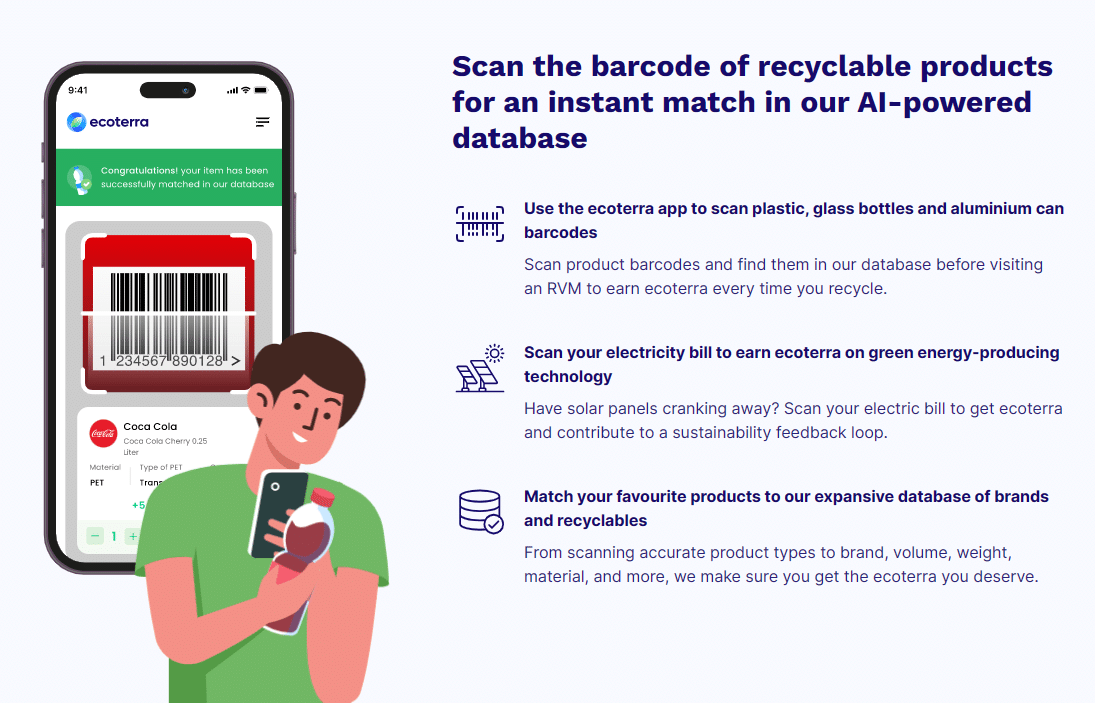 If the app recognizes a matching item in its database, it estimates potential profits. Next, users are guided to a recycling vending machine (RVM) to deposit unwanted items. Upon completing the recycling process and submitting a receipt photo, users receive ecoterra tokens as compensation.
These tokens can be utilized in the Recycled Materials Marketplace, a component of the broader ecoterra ecosystem, to purchase recycled plastics, glass, and aluminum.
Moreover, the Carbon Offset Marketplace allows individuals to buy carbon credits to offset their carbon emissions. Users can also track the direct impact of their actions via an Impact Trackable Social Profile within the ecoterra ecosystem.
Users should join the ecoterra Telegram group for the latest updates.
| | |
| --- | --- |
| Hard Cap | $6,700,000 |
| Total Tokens | 2,000,000,000 |
| Tokens available in presale | 1,000,000,000 |
| Blockchain | Ethereum Network |
| Token type | ERC-20 |
| Minimum Purchase | $10 |
| Purchase with | USDT, ETH, Bank Card |
5. Launchpad XYZ – Web3 Portal to Drive Mass Adoption
Launchpad XYZ is a newly launched crypto presale that has now raised more than $800,000 since launching.
Investors are excited by $LPX tokens as they will power the Launchpad XYZ dashboard, which is setting out to become a Web3 portal that helps drive mainstream adoption into crypto.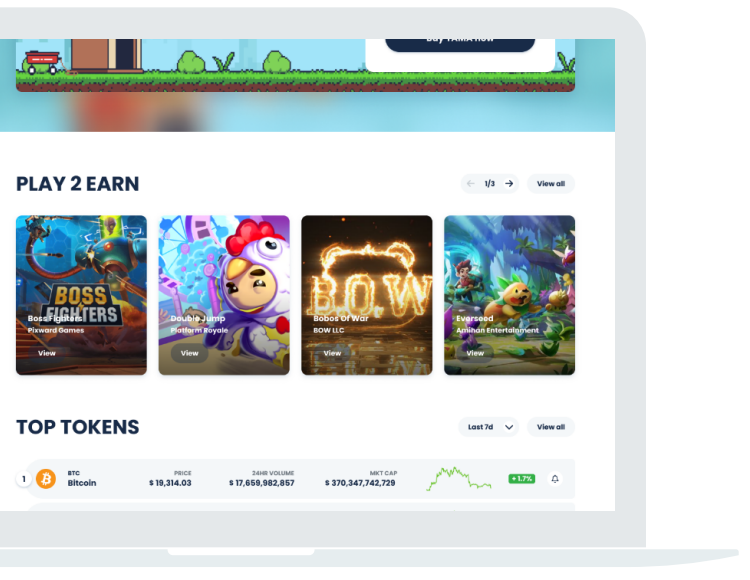 LPX tokens are currently on sale for $0.0445 during stage 2 but will increase in price by a total of 57% to $0.07 by the tenth and final stage, with exchange listings penciled in for Q3 this year.
During the presale, 250 million (25%) of the 1 billion max supply will be made available, with no vesting period and a hard cap of $12.5 million.
The Launchpad XYZ developers are KYC-verified and doxxed, with vast experience in a wide range of industries. One slight downside to potential investors may be that the platform is not expected to be totally complete until late 2024, although that is due to the sheer scale of what it will offer.
The portal has been designed to make Web3 adoption more simple for both retail and institutional investors, with a high level of technical knowledge and a vast array of dApps needed to operate in the space.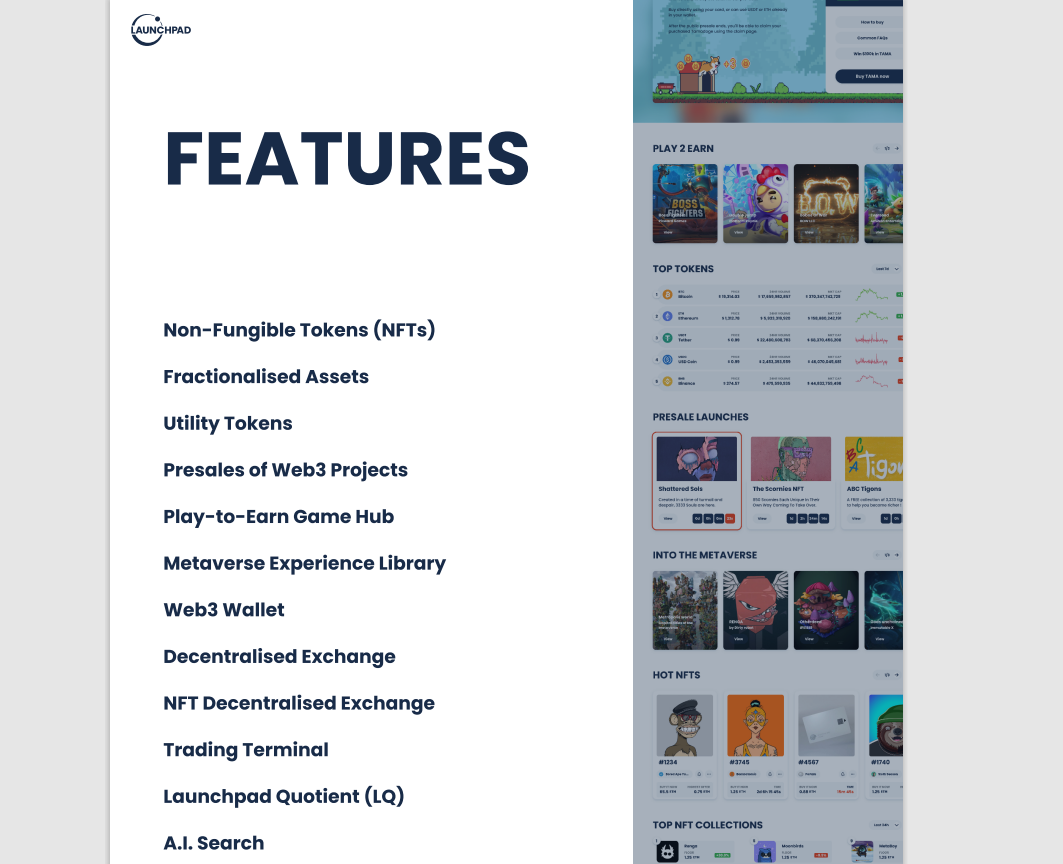 Launchpad XYZ's vast array of features includes a Web3 wallet, decentralized exchange, trading terminal and NFT DEX, as well as providing unbiased information and a vast array of data on existing and upcoming crypto tokens, the best NFTs, crypto games and fractionalized assets.
It will also utilize AI technology with its search and storage functions and provide users with a gateway to the rest of the Web3 and metaverse space.
LPX tokens can also be staked to generate passive income, as well as get whitelist places to NFT mints and guaranteed access to other crypto presales.
To find out more about Launchpad XYZ, read through the project's whitepaper or join the Telegram group for the latest news.
| | |
| --- | --- |
| Hard Cap | $12,500,000 |
| Total Tokens | 1,000,000,000 |
| Tokens available in presale | 250,000,000 |
| Blockchain | Ethereum Network |
| Token type | ERC-20 |
| Minimum Purchase | 100 LPX |
| Purchase with | USDT, ETH, BNB, Card |
6. DeeLance (DLANCE) – Decentralized Recruiting and Freelancing Portal with High Upside Potential
DeeLance has recently initiated its $DLANCE token presale, with investors able to acquire tokens for only $0.038 USDT at the time of writing and more than $1.2 million raised so far.
Those who invest now will see DLANCE tokens rise in price by 50% by the time it is listed on exchanges, with the listing price set at $0.057.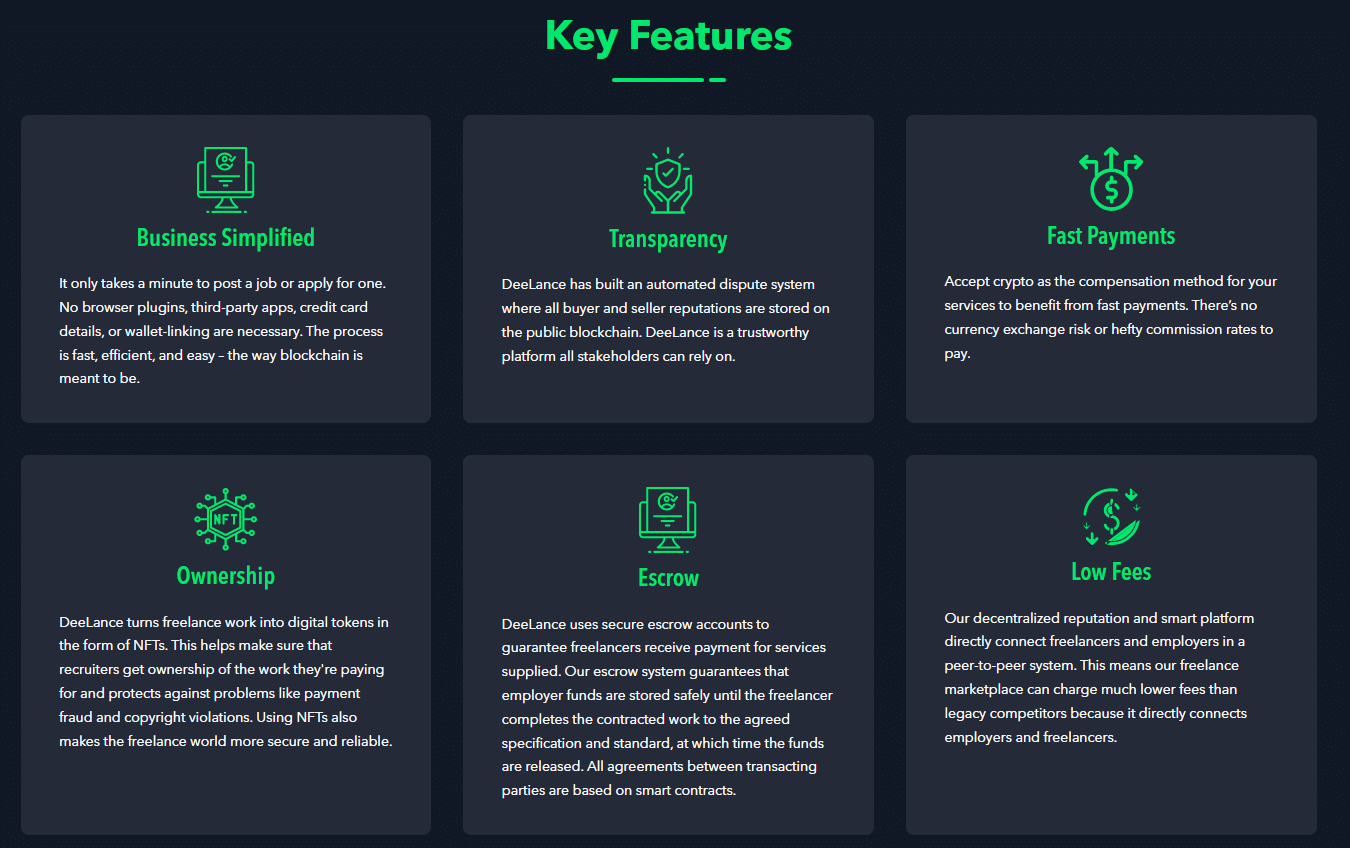 The platform's primary objective is to transform how freelancers and employers engage in a decentralized setting, empowering users with complete control over their work and the convenience of crypto payments.
DeeLance's comprehensive suite of tools and services is founded on three essential components: an NFT marketplace, a metaverse, and a recruitment platform, all designed to optimize the freelancing experience.
The platform levies a modest 2% fee for clients and a 10% fee for freelancers, significantly lower than industry averages. The DeeLance whitepaper highlights that the project also does not impose any withdrawal fees, currency conversion waiting periods, or restrictions on the scope of tasks.
The platform delivers a streamlined experience by offering a quick, efficient, and user-friendly job posting and application process. Transparency is achieved through an automated dispute system that records buyer and seller reputations on the public blockchain.
Freelancers are assured payment for their services through secure escrow accounts, which hold funds safely until the work is completed according to the agreed-upon specifications.
Additionally, the platform facilitates swift transactions at minimal fees by accepting crypto payments.
DeeLance transforms freelance work into NFTs, guaranteeing recruiters ownership of the work while safeguarding against payment fraud and copyright infringement.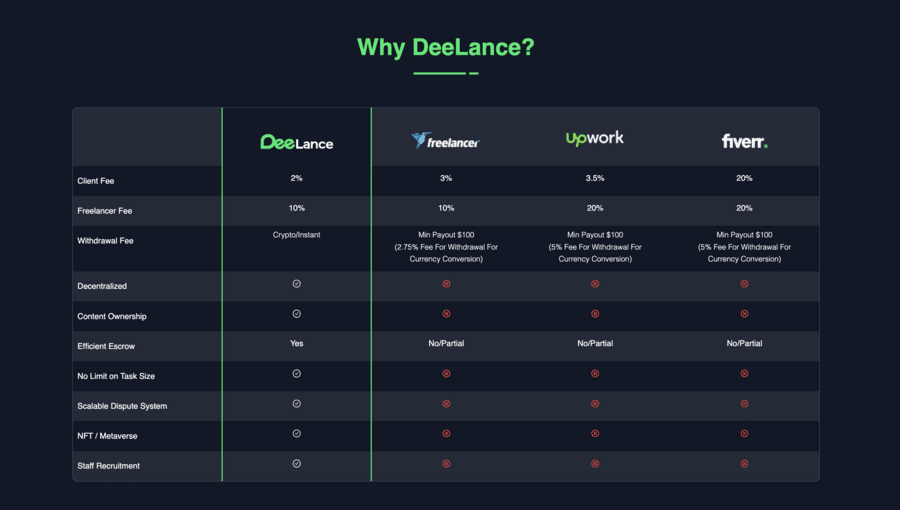 The platform's decentralized nature and global reach grant access to exceptional job opportunities and top-tier professionals. $DLANCE, the native token of the platform, operates on the Ethereum blockchain and serves various purposes within the ecosystem, such as purchasing NFTs, obtaining lands and offices in the Metaverse, and so on.
Moreover, DeeLance is developing an immersive Metaverse concept that includes a lobby arena, offices, and meeting rooms for virtual interactions. By addressing long-standing challenges in the freelancing industry, DeeLance presents a potentially lucrative investment opportunity. Curious buyers can explore the latest DeeLance price prediction for 2023 – 2030.
In celebration of the presale, the DeeLance team is hosting a giveaway, offering $100,000 worth of $DLANCE tokens, with four lucky winners receiving the prize. Users can join the DeeLance Telegram channel for the latest updates.
For more details on how to buy DeeLance tokens today, be sure to read our beginner's guide!
| | |
| --- | --- |
| Hard Cap | $6,000,000 |
| Total Tokens | 1,000,000,000 |
| Tokens available in presale | 300,000,000 |
| Blockchain | Ethereum Network |
| Token type | ERC-20 |
| Minimum Purchase | $10 |
| Purchase with | USDT, ETH, Card |
7. Chimpzee – Earn Attractive Passive Income Fighting Climate Change
Chimpzee is a wildlife conservation initiative in Web3. The project allows participants and supporters to earn passive income while saving animals and fighting climate change.
The ongoing CHMPZ presale, which has now raised around $450k, has been trending across traditional communities dedicated to the cause, as a result. It is not just an excellent crypto investment this year, but also social.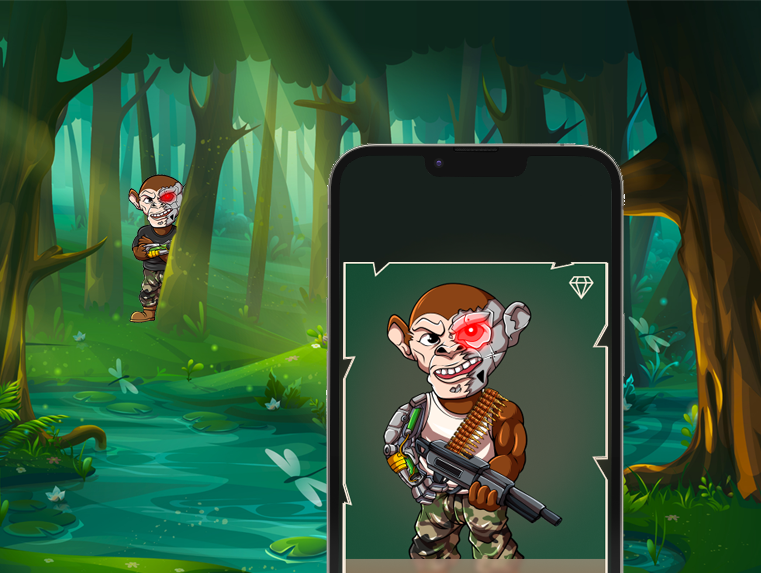 To begin with, Chimpzee addresses the rapid climate change and human invasion of eco-sensitive areas by unlocking the potential of blockchain technology. The core component of the Chimpzee ecosystem is the Chimpzee NFT passports, which give multifold benefits and rewards to holders, in recognition of their financial support. The new fundraising model features unparalleled transparency and decentralization owing to its blockchain makeup.
Chimpzee also incentivizes people to contribute to the mission, bringing more energy and efficiency to wildlife conservation. If you're a Chimpzee Diamond NFT Passport holder, you are eligible for staking APY of 20%. And if you're a Chimpzee Gold NFT Passport holder, you are eligible for staking APY of 18%. And so on. Early investors are eligible for bigger benefits.
Since 10% of Chimpzee's token supply and a share of its profits go to organizations that align with its mission, you can feel good about your investment. The ecosystem has three pillars – the Chimpzee Shop, Chimpzee NFT Marketplace, and Chimpzee Zero Tolerance Game. They are the first Web3 project that implements Play2Earn, Shop2Earn, and Trade2Earn business models to bring more traffic to the initiative and improve the retention rate.
The CHMPZ presale comes with attractive early-stage benefits. Investors who participate in the presale in April will get 200% bonus coins as part of the Earth Month celebration. But there is more, as shown below.

Chimpzee's high market relevance lies in the fact that the gradual wipe-out of flora and fauna across the world aggravates climate change and vice versa. Conscious efforts are integral to slowing down the change and healing the planet. Chimpzee uses NFTs as a tool to build global awareness around its environmental initiatives.
It is working together with leading environmental initiatives on the mission, including The Giving Block, One Tree Planted, and WILD Foundation.
| | |
| --- | --- |
| Token symbol | CHMPZ |
| Total supply | 200 Billion |
| Presale supply | 40 Billion |
| Network | Ethereum (ERC20) |
| Purchase methods | ETH, USDT, Credit Card |
8. Doge Rush – This Presale Token can be Used to Earn P2E Rewards and Win Free Tokens on a Competition Platform
Doge Rush is a meme cryptocurrency that offers two unique platforms through which users can generate rewards. At the center of the platform is $DR, the native cryptocurrency.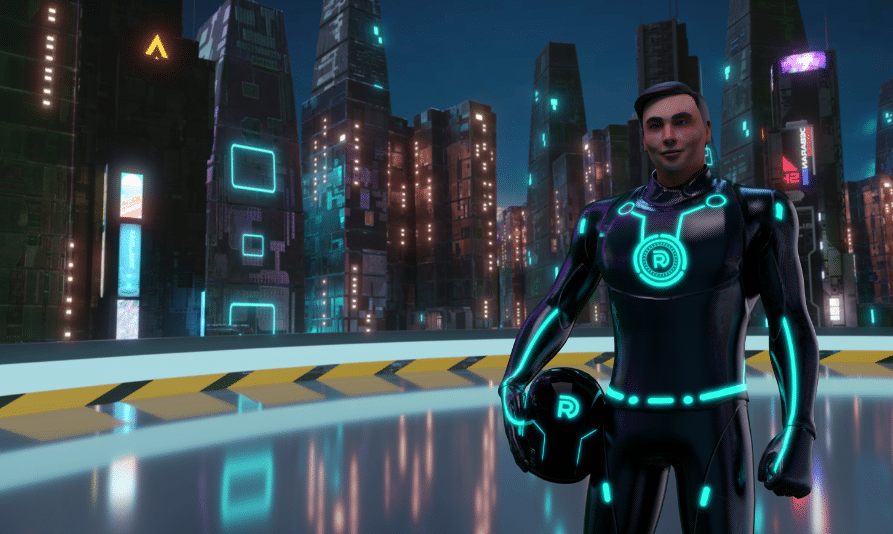 Currently, $DR is available to buy on presale for only $0.0055 per token. By the next presale round, the price will increase to $0.0057. While Doge Rush has a total token supply of 2 billion, 50% has been allocated for the ongoing presale.
After the presale ends, Doge Rush will allocate 20% of the token supply for the exchange listing. The price for the initial exchange offering is set at $0.0099 per token, an 80% price increase from current levels.
On the platform, users can earn $DR tokens by engaging in the DogeHub environment. This is Doge Rush's play-to-earn ecosystem. This is a single-player side-scrolling game that will replicate popular apps such as Subway Surfers and Sonic Dash.
However, Doge Rush will add doge and Elon Musk as playable characters. The gameplay involves a doge avatar running away from Elon Musk as it looks to collect tokens along the way. The coins can be redeemed and exchanged for $DR tokens.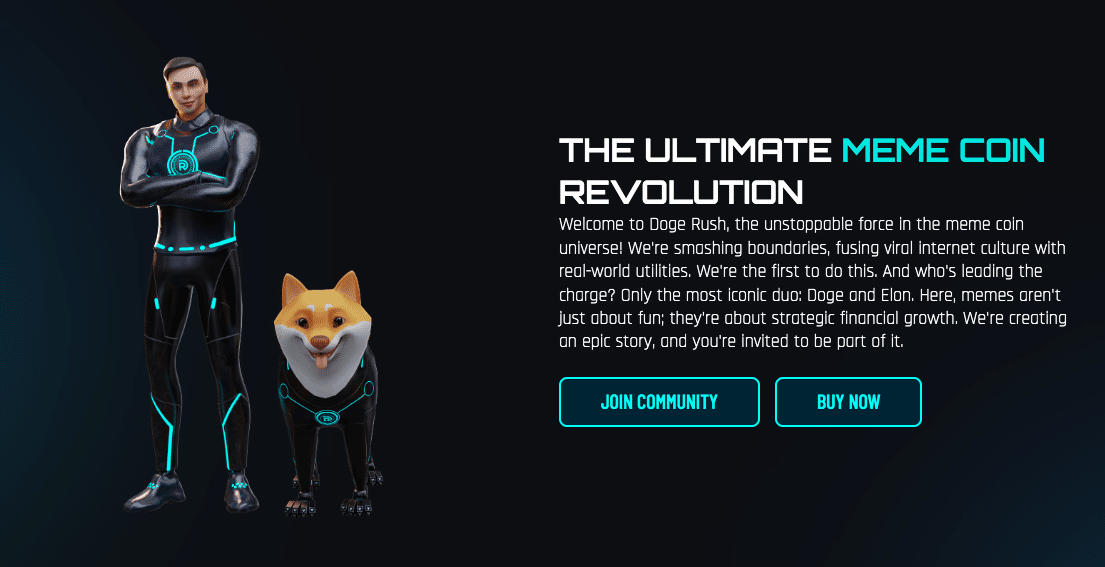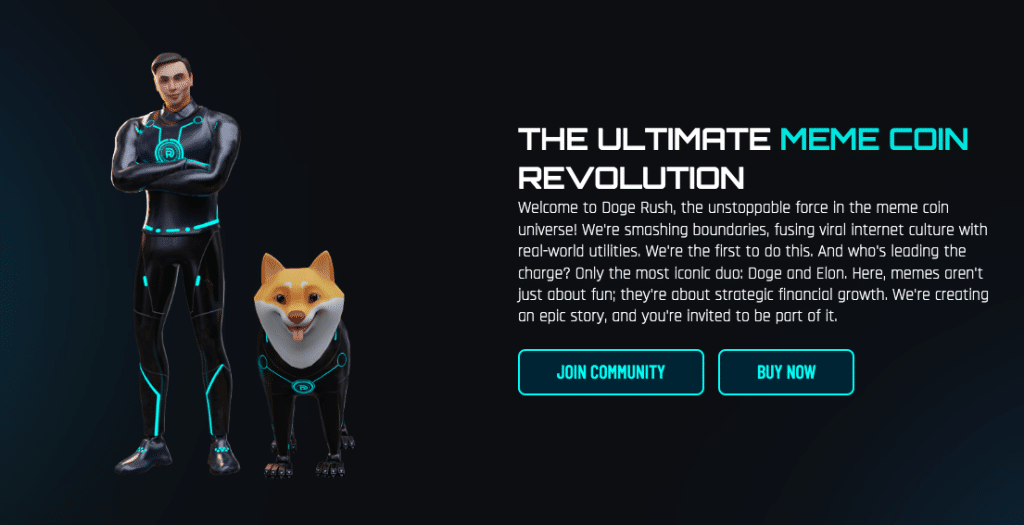 Users can also leverage $DR tokens to take part in the DogeWin raffle and competitions platform. The prizes on this ecosystem include $DR and ETH tokens, along with NFTs.
Since the start of the Doge Rush presale, nearly $350K has been raised. To stay updated with the presale, join the Telegram channel. Interested readers can go through the Doge Rush whitepaper to learn more about the project.
| | |
| --- | --- |
| Presale Started | Q2 2023 |
| Purchase Methods | ETH, USDT |
| Chain | Ethereum |
| Min Investment | N/A |
| Max Investment | N/A |
9. RobotEra – Sandbox-Style Multiverse and P2E Game With Robots and Tokenized Land
Those who like the Sandbox concept should look no further in their search for the best crypto presale to invest in. In RobotEra, a metaverse ecosystem, the planet Taro was destroyed and robots have been left to rebuild it. The crypto asset on presale is the RobotEra utility token, TARO.
As of writing, investors can lock in tokens at the stage two price of $0.023, with prices to increase 160% to $0.06 by the final stage. TARO tokens will be used to buy in-game assets as NFTs within the marketplace.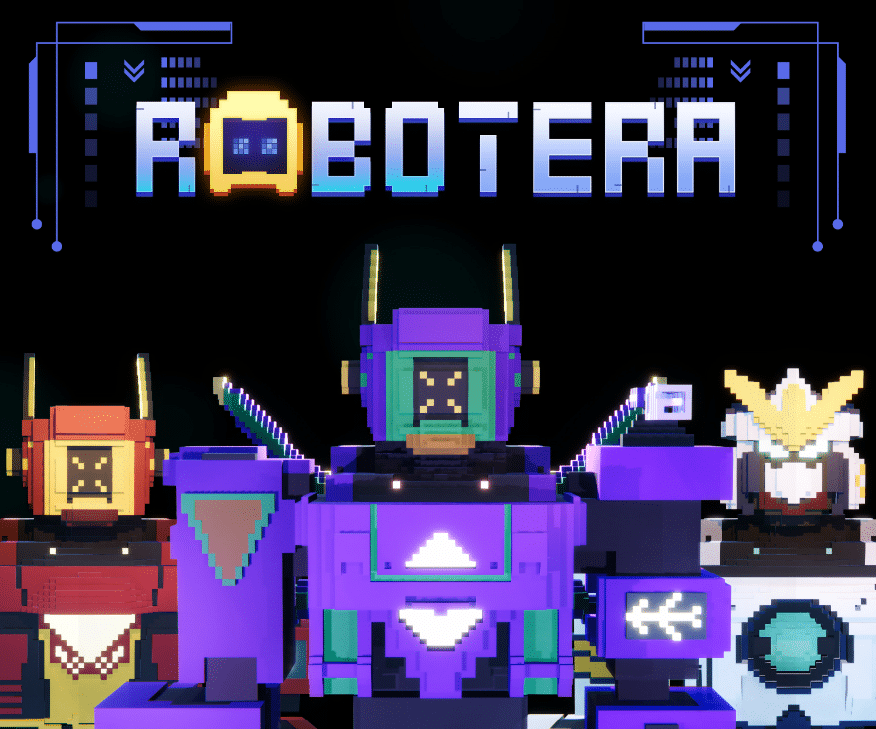 The RobotEra marketplace is also where gamers will be able to trade digitized commodities, continents, robot companions, and more. All players in this Sandbox-style P2E game are transformed into Robot NFTs.
In a nutshell, the aim of this game is to create tradable robot companions and build on land within the multiverse. Players can earn crypto by selling land and robot NFTs, as well as cultivating sacred trees, staking, and advertising.
Players will be able to converse with other gamers, and eventually, theme parks, museums, music halls, and other venues will be incorporated too.
10. Scorpion Casino (SCORP) – Earn up to $10,000 in Daily Passive Staking Through Casino Revenues.
The native token behind Scorpion Casino, SCORP, is one of the best crypto presales in 2023 with 10x potential, as it provides up to $10,000 in daily passive staking, depending on the performance of the casino.
The project is on a mission to build the number one social online gambling platform that allows users to earn and have a fun and seamless gaming experience.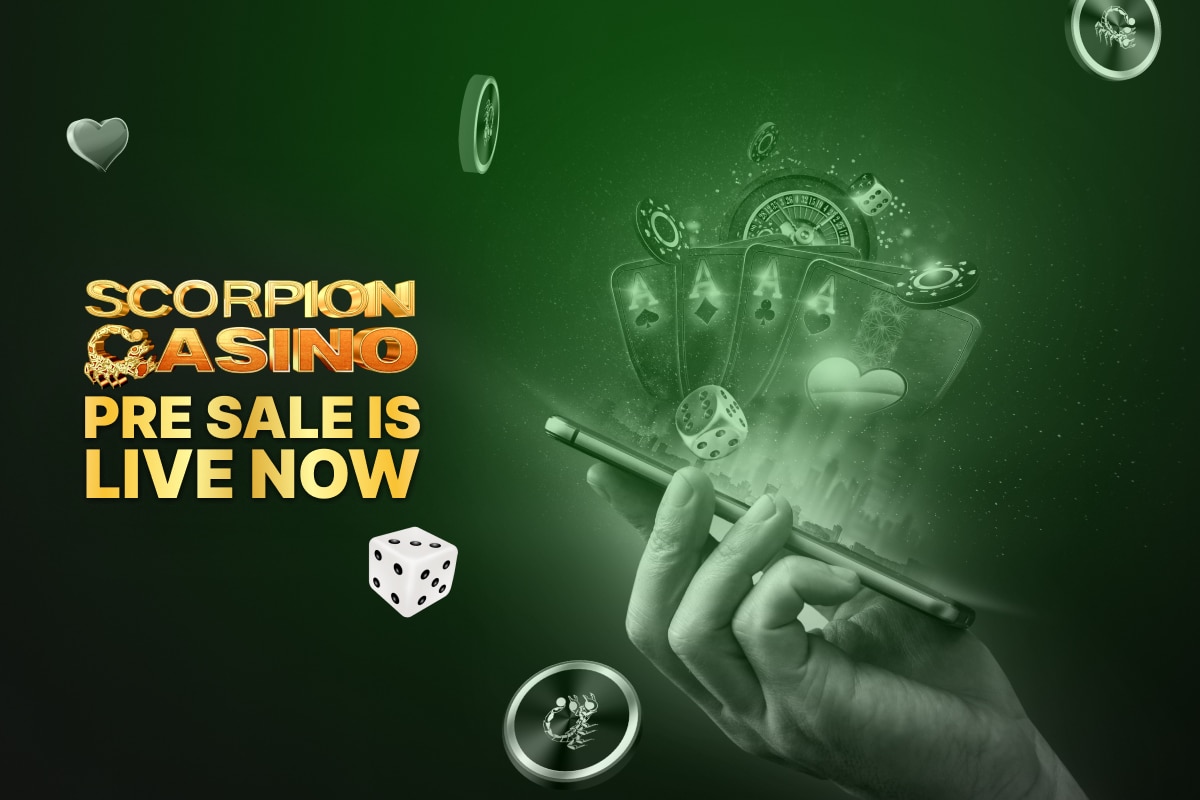 The casino is home to over 210 casino games, with an additional 160 live games. The games are of the highest quality as the casino is connected with all the major gaming providers, such as Evolution, NetEnt, and AMATIC. Everybody's favorite casino game, including blackjack, poker, roulette, and slots, is available.
The ecosystem also contains an entire sports betting platform, allowing users to place wagers on the outcome of their favorite sports matches. With over 30,000 betting options, Scorpion Casino has integrated all of the major sports leagues for sports like football, soccer, tennis, golf, horse racing, basketball, MMA, and boxing.
The casino is fully licensed and regulated by the Curacao EGaming licensing entity, making it totally transparent and provably fair. Furthermore, Scorpion Casino only works with reputable platforms such as BetRadar and CoinsPaid to provide the best possible experience.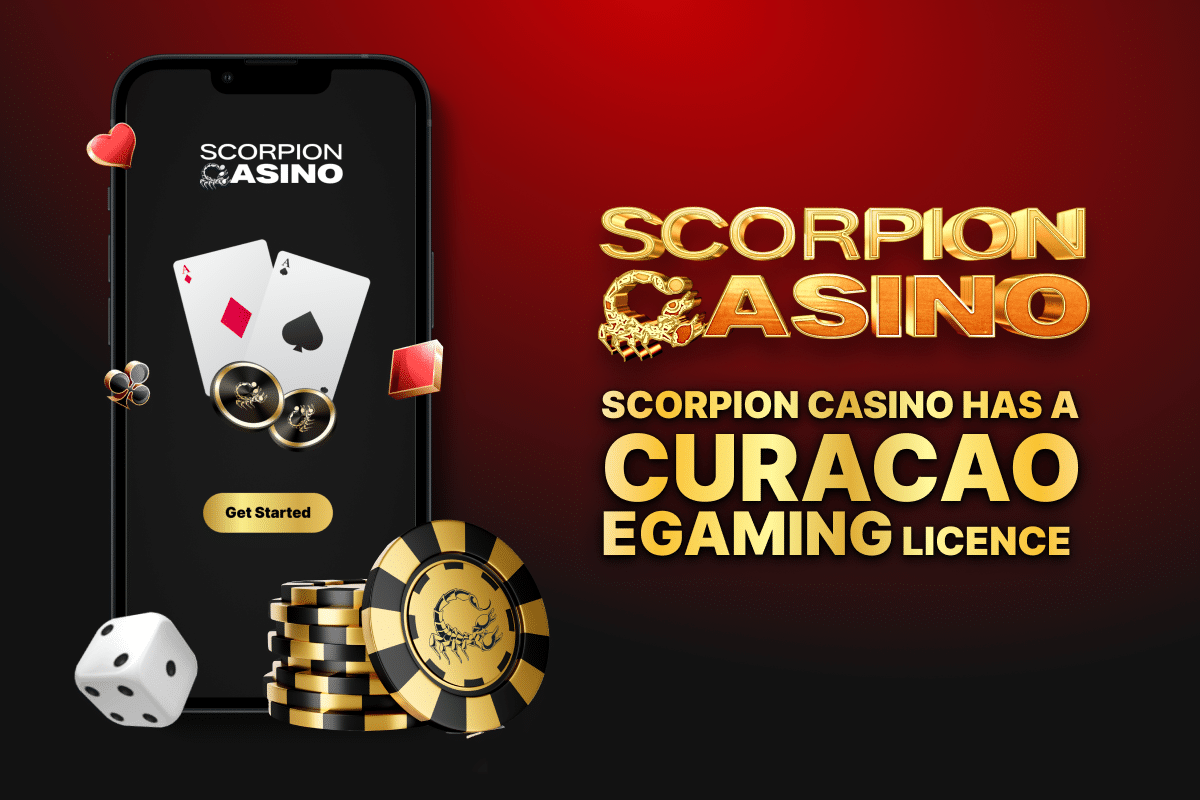 The SCORP token is the exclusive payment method for the entire Scotrpion ecosystem and is the default currency for betting across sports, esports, and the casino. Additionally, the token provides a passive income for holders through its 2% redistribution tax levied on all buy/sell transactions. Furthermore, a 1% burn tax makes the token deflationary.
The project currently hosts a presale for SCORP. Those purchasing more than $1,000 receive additional benefits after being enrolled in the Scorpion Members Club, which provides VIP services, cashback on the casino, extra staking rewards, and additional SCORP tokens. Furthermore, inventors that use the exclusive bonus code Scorpion20 in the presale can get an extra 20% tokens for a short period of time.
| | |
| --- | --- |
| Token symbol | SCORP |
| Presale supply | 200,000,000 SCORP |
| Token type | BEP-20 |
| Payment methods | ETH, USDT, BNB |
| Listing price | $0.05 |
11. Mooky (MOOK) – Meme Crypto Presale Offering a Solution to Environmental Challenges
The Mooky project ($MOOK) is a new-age meme-based crypto platform integrating environmental responsibility into its core objectives. Mooky represents a mix of fun and purpose, as the meme coin funds green charities and contributes to the conservation of rainforests.
The current sixth round of presale offers the $MOOK token, where an investment of 1 USDT lets buyers procure 193,798 $MOOK. The project's presale introduces 350 billion tokens, a whopping 70% of the total supply of 500 billion.
Mooky prides itself on its team's transparency and credibility, validated by SolidProof, and the contract code, meticulously audited by SpyWolfNetwork. As the presale progresses, the price of $MOOK is anticipated to surge dramatically. As of the latest update, Mooky has successfully raised over $460K since the inception of the presale.
The intriguing part of the Mooky platform is its NFT ecosystem. Users have the luxury to purchase and mint a wide array of NFTs, each having a unique level of rarity.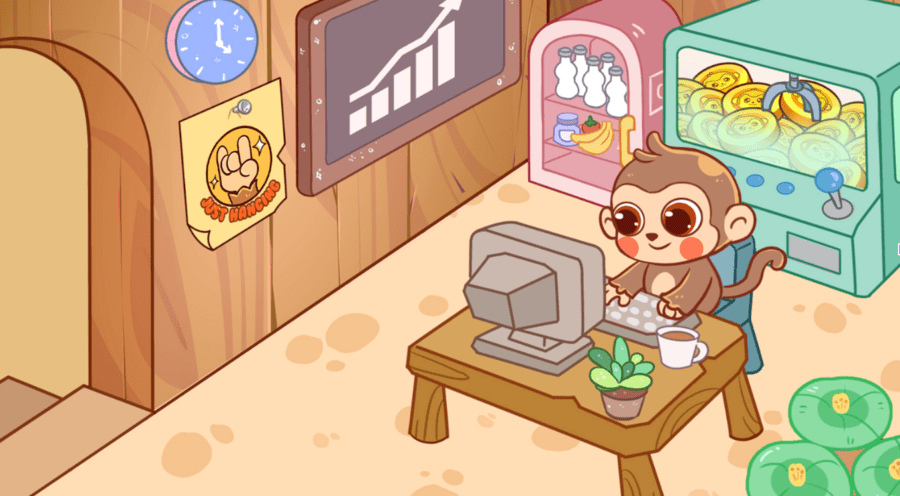 The Super Rare and Legendary NFTs are recognized as the most prized in terms of value. Owners of these distinguished NFTs receive special entry into Mooky's DAO (Decentralized Autonomous Organization), also referred to as the 'Venture Club.'
Being a part of this DAO comes with its perks: the right to have a say in crucial platform decisions, involvement in token burn actions, eligibility for exclusive airdrops, and an opportunity to earn passive earnings via investment portfolios.
Although $MOOK transactions enjoy a 0% tax rate, NFT transactions come with a 15% tax, 5% of which is disbursed to existing token holders, and 2% is generously given to various charities.
To stay informed about the project's latest developments, you can enter the Mooky Telegram community.
| | |
| --- | --- |
| Presale Started | Q2 2023 |
| Purchase Methods | ETH, USDT, BNB |
| Chain | Ethereum |
| Min Investment | None |
| Max Investment | None |
12. Swords of Blood (SWDTKN) – New Presale of a Blockchain-Based Gaming Environment
$SWDTKN is the native cryptocurrency of Swords of Blood – a hack and slash Role-Playing Game. Swords of Blood is a crossplay mobile and PC game and has been built on the Polygon blockchain.
While the game is free-to-play for all users, $SWDTKN tokens can be used to make premium purchases such as special weapons and battle passes.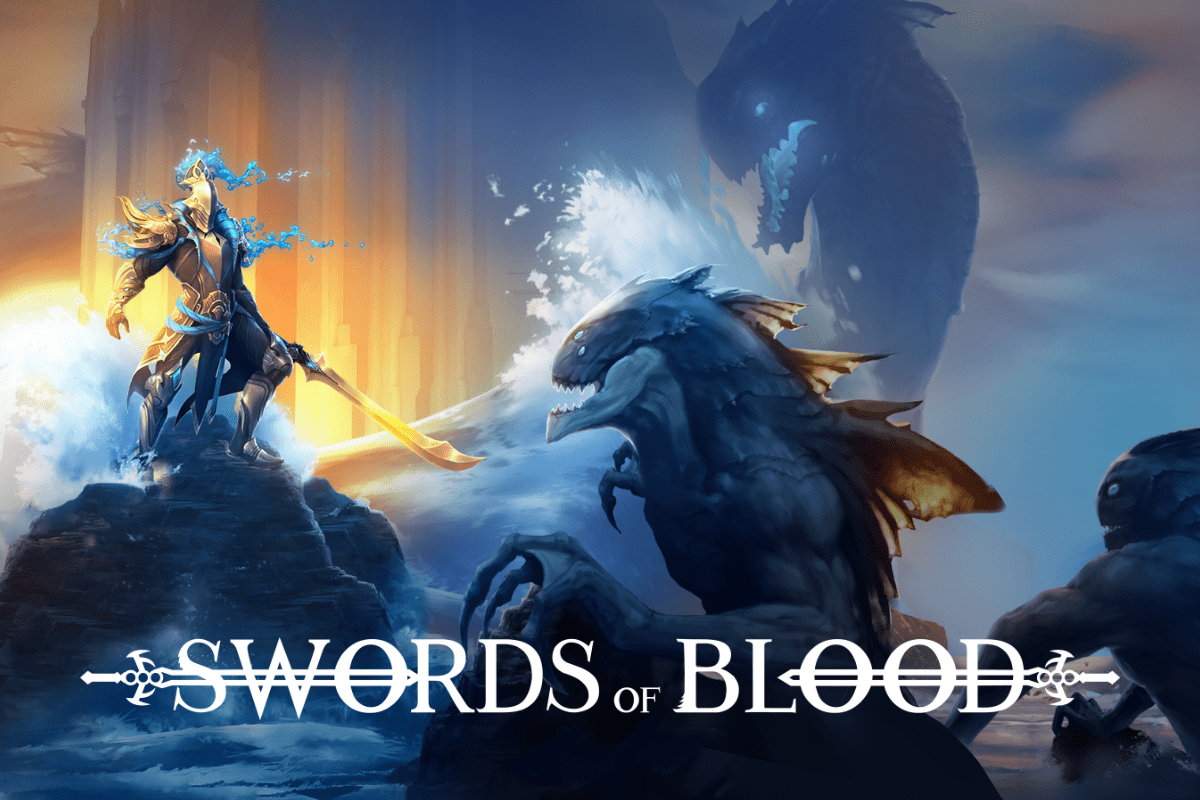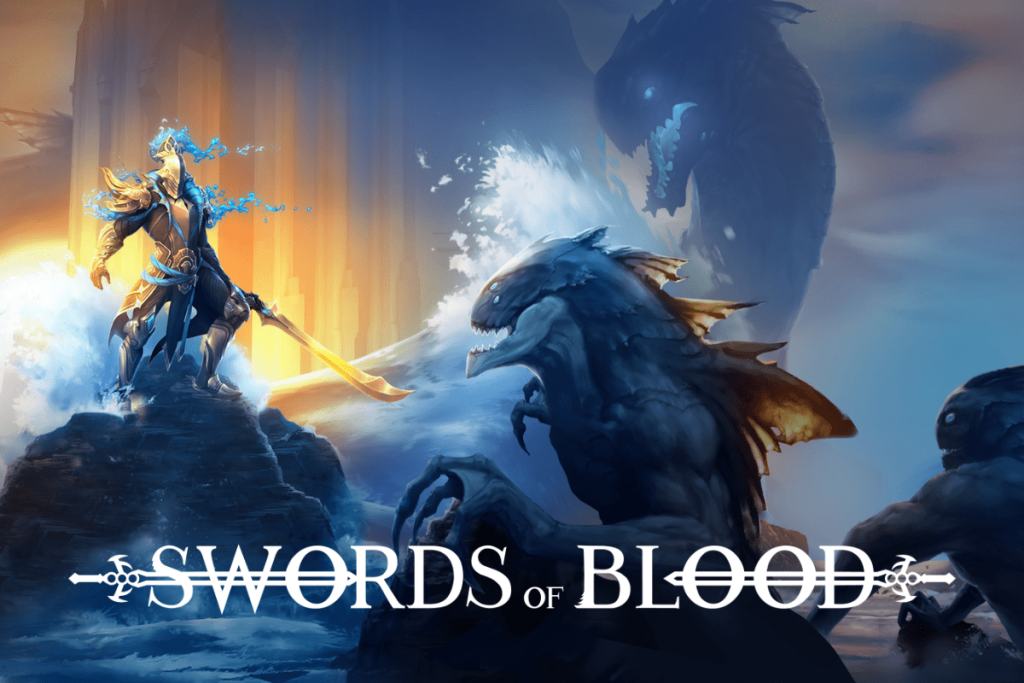 From a total supply of 1 billion tokens, 140 million $SWDTKN have been allotted for the ongoing presale. Currently, on stage two, the token is priced at only $0.07. By the next round, the price will jump to $0.08.
Since the presale went live, Swords of Blood has already raised over $1.1 million. In the Swords of Blood game, players will enter dungeons to battle monsters such as demons, goblins, and wizards.
Over the course of the gameplay, you will engage in different boss battles, where you will fight against the Brutal Impaler, the Master of Witchcraft, and the King of Blizzard of the Icy Tower. Players can earn token rewards by engaging in Player v Player modes, campaign modes, and monster hunts.
With the token rewards you earn, you can spend them on NFT item upgrades such as weapons, magic items, and gold. In the future, these NFT items will be available to trade on secondary marketplaces. Therefore, holding $SWDTKN can help you earn more rewards and help you easily progress through the gameplay.
To learn more about this project, read the Swords of Blood whitepaper and join the Telegram channel.
| | |
| --- | --- |
| Purchase Methods | ETH, USDT USDC, DAI |
| Blockchain | Polygon |
| Minimum Investment | N/A |
| Maximum Investment | N/A |
13. Pikamoon (PIKA) – Excellent Crypto Presale to Invest in 2023 for P2E Value
Near the end of our best crypto presale to invest in 2023 list, you'll find Pikamoon. This P2E-centered ecosystem has gained a substantial following since it launched in mid-April. In less than a month, it garnered over 10,000 whitelist signups. Its success can be attributed to several factors.
The high potential presale project has already raised more than $1.9 million.

Pikamoon is a crypto play-to-earn project drawing inspiration from one of the most popular franchises in the world — Pokemon. Its metaverse raised the stakes since the creators built a world where users can search for, battle, and capture Pikamoons.
Blockchain technology further enhances the fun factor by incorporating real-world assets as objectives. As its whitepaper explains, Pikamoon allows users to earn its native token, PIKA, through adventures, quests, and PvP and PvE matches. As their coin reserves grow, players will be able to reinvest their rewards. They can spend coins in Pikamoon's built-in marketplace by purchasing land, weapons, spells, and health points to upgrade their avatars.
They can also trade PIKA for other coins, use it to purchase rare NFTs or other assets, or accumulate it to help dilute the market's liquidity. The current PIKA price sits at $0.0004, which gives new users an easy way in before the project blows up. If you're interested, you can get involved right now. Follow the 5,000-user Telegram channel, and you'll become a part of a large Play-to-Earn and NFT community.
| | |
| --- | --- |
| Token symbol | PIKA |
| Token supply | 50 billion |
| Presale supply | 15 billion |
| Network | Ethereum |
| Purchase methods | ETH and USDT |
14. Merix Coin – Exciting New Decentralized Referral Marketing Presale
Next up on the list of upcoming crypto presales is Merix Coin. This is a decentralized referral marketing platform built on the Polygon blockchain. The ecosystem includes a reward structure, and quick staking liquidity, among other things.
Investors who like the sound of this new crypto presale can buy 1,000 of the native token MERIX for just $1 as of writing. The presale is in phase one so investors have plenty of time left to join the community, that is unless it sells out ahead of time.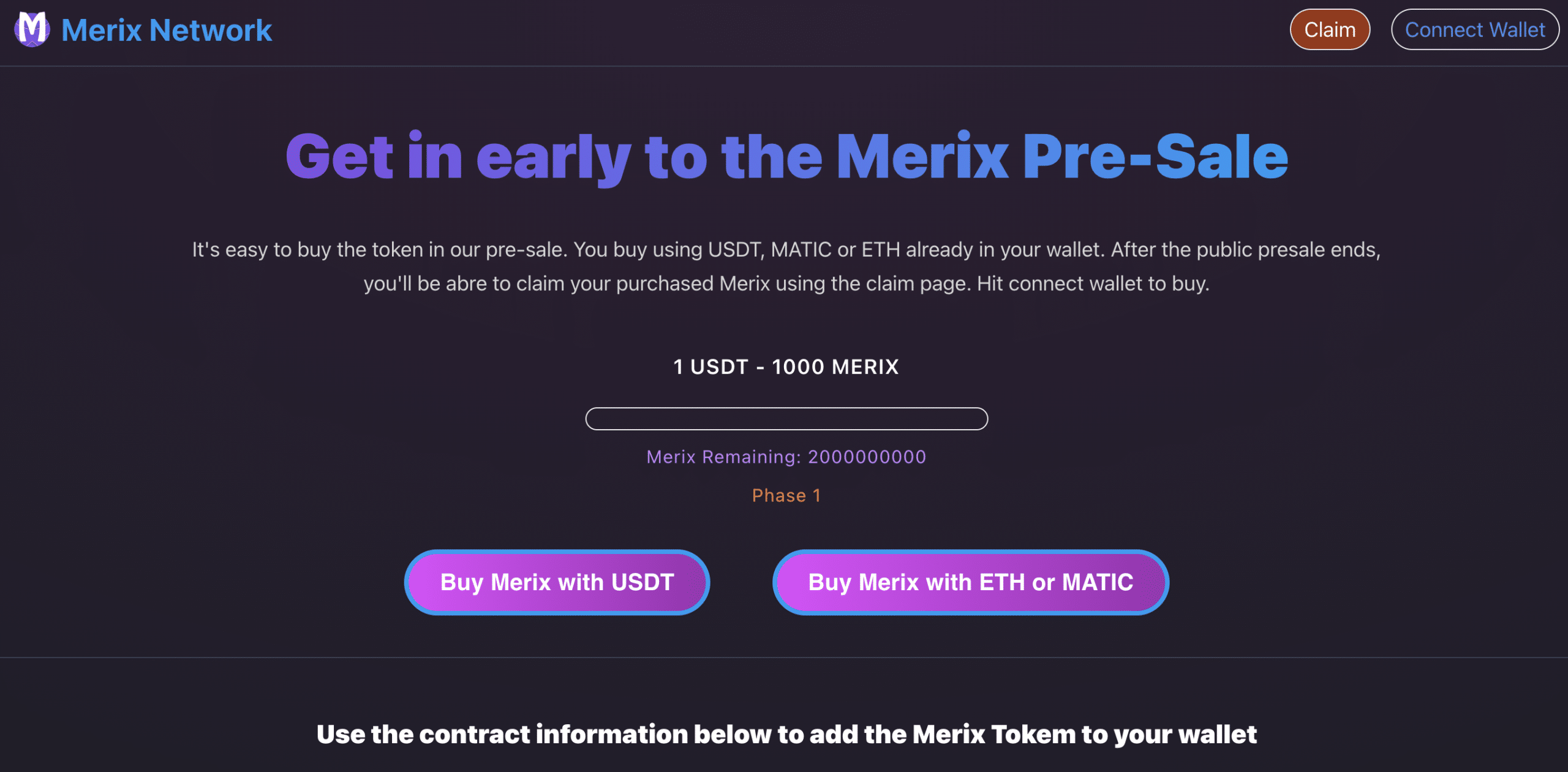 Early investors can check out the whitepaper for more information on the project. It's possible to buy MERIX with ETH, MATIC, or USDT on the Merix Coin platform. However, like most cryptocurrency presales, investors will need to return to claim the tokens once listed.
15. Arealeum – New Crypto Presale Harnessing Cycle-Engined-Technology
Arealeum is an interesting new crypto presale. The idea behind this project is that its native token ARE can be used to invest in projects across the world. Arealeum is a marketplace where users are able to buy and sell shares in various projects, in the form of digital tokens.
According to the Arealeum platform, these initiatives can include businesses like renewable energy initiatives, real estate, startups, and more.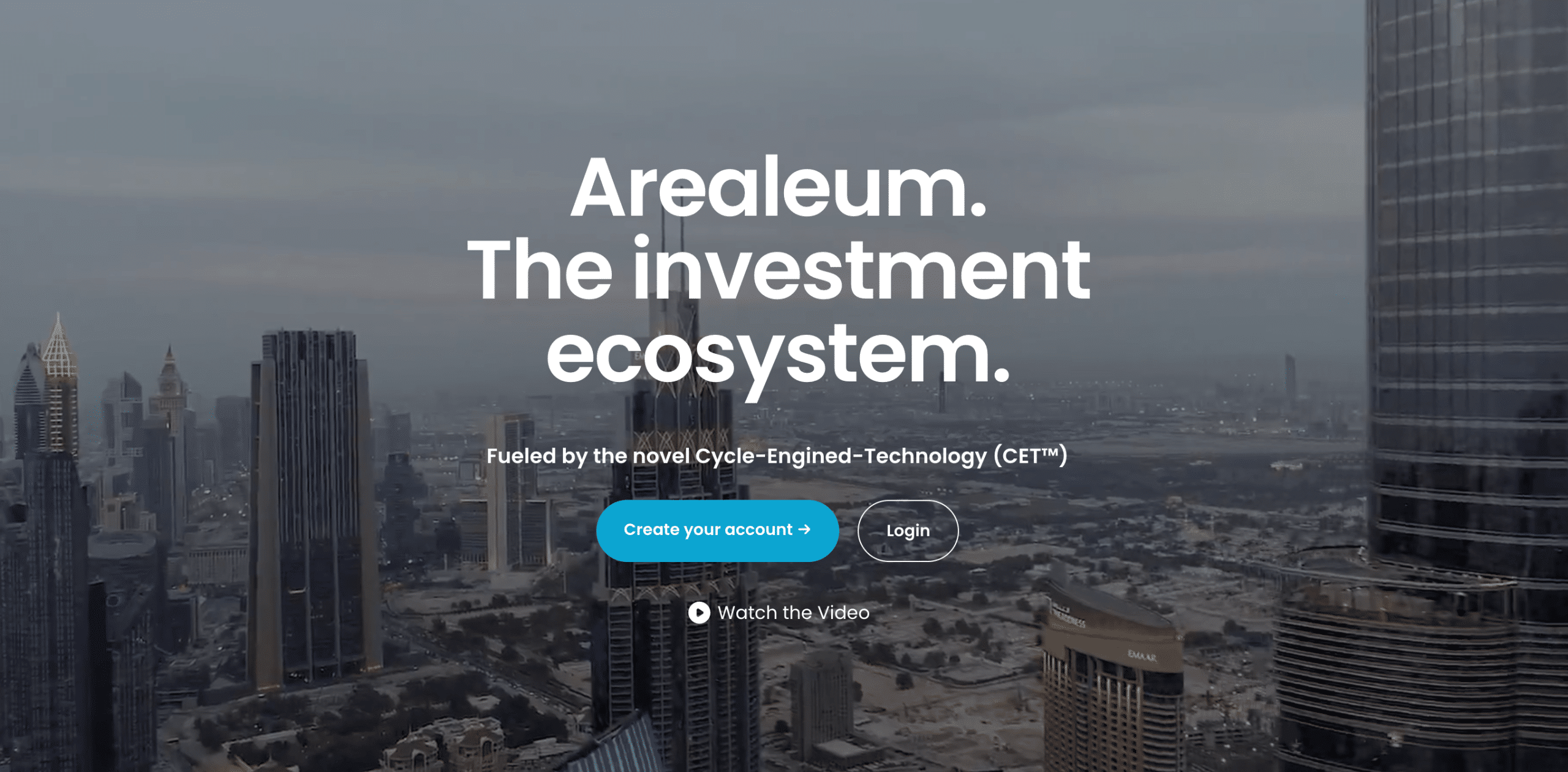 The Arealeum mechanism is based on algorithms that are established in a collection of publicly available contracts. ARE tokens are built on the Ethereum network. Investors who hold ARE tokens can use them to vote and participate in investment cycles.
The ICO presale price is $0.04. To buy ARE tokens on presale, investors need to create an account with Arealeum.
16. Epnoc – Hybrid Crypto Exchange With Cross-Chain NFT Marketplace
Epnoc is a hybrid crypto trading platform that combines the benefits of both DEX and CEX. There will be a state-of-the-art cross-chain NFT marketplace incorporated within the Epnoc ecosystem. According to the whitepaper, the community-orientated platform will be the future of 'invest and earn'.
To provide multiple users with ownership of a single NFT, the platform will also facilitate fractional trading. The presale crypto token that powers this ecosystem is called EPN. Investors will be able to buy, hold and earn rewards with EPN.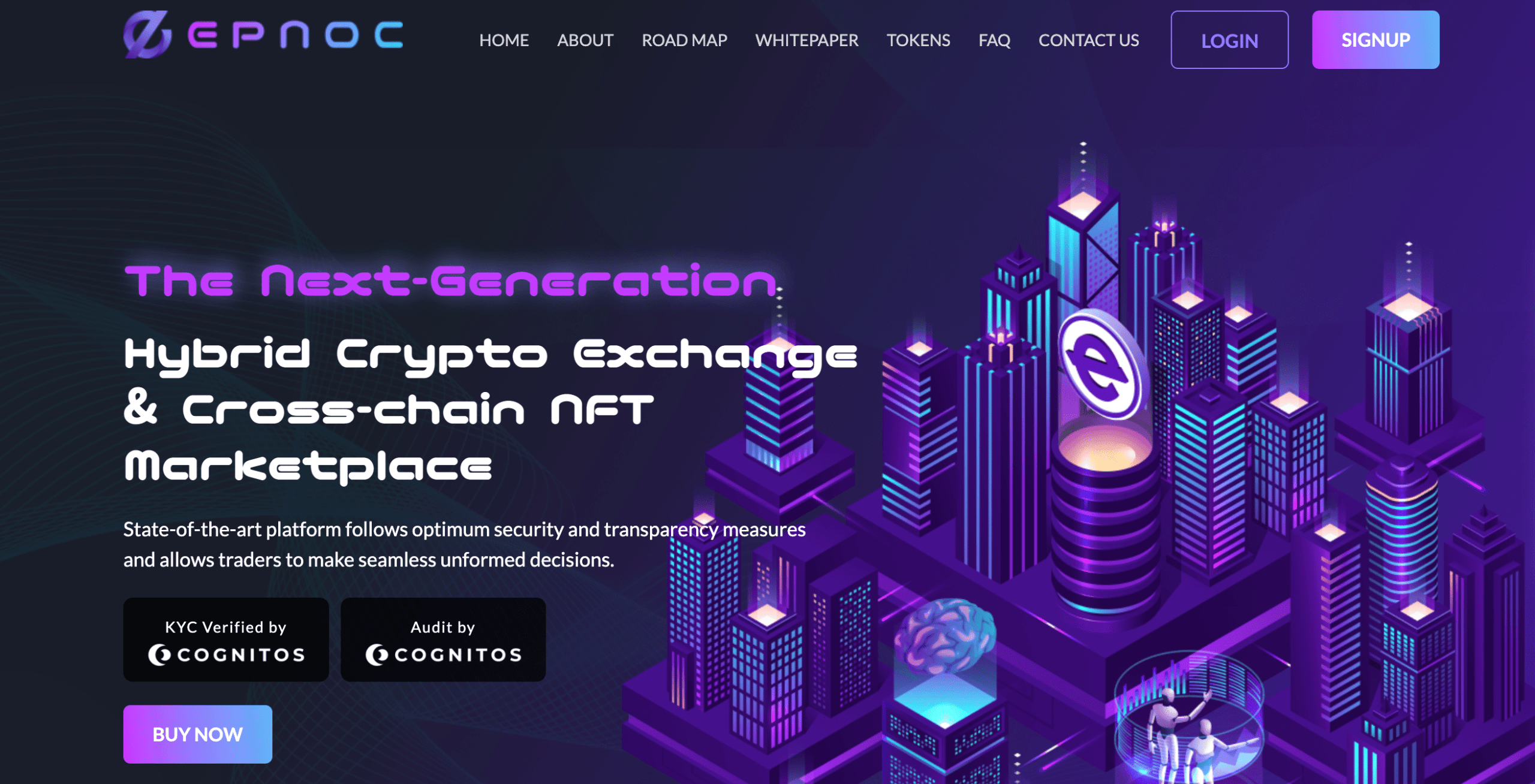 At the time of writing, EPN is in the initial stage of its presale. Early investors can lock in a price of $0.04 per EPN token. The roadmap includes the development of the hybrid exchange and NFT marketplace, as well as a membership club, staking, and treasury initiatives.
17. Gummys – Web3 Learn, Stream, Watch and Earn Platform in First Stage of Presale
Gummys is a presale cryptocurrency project that will focus on bringing Web3 streaming and video to the masses. The project will also reward users for watching, learning, and streaming on its P2P platform.
The platform has elements of GameFi and SocialFi, as well as pay-to-watch and stream-to-earn. The project intends to allow users to register from any location in the world. All they will need to join the Gummys community is their crypto wallet address.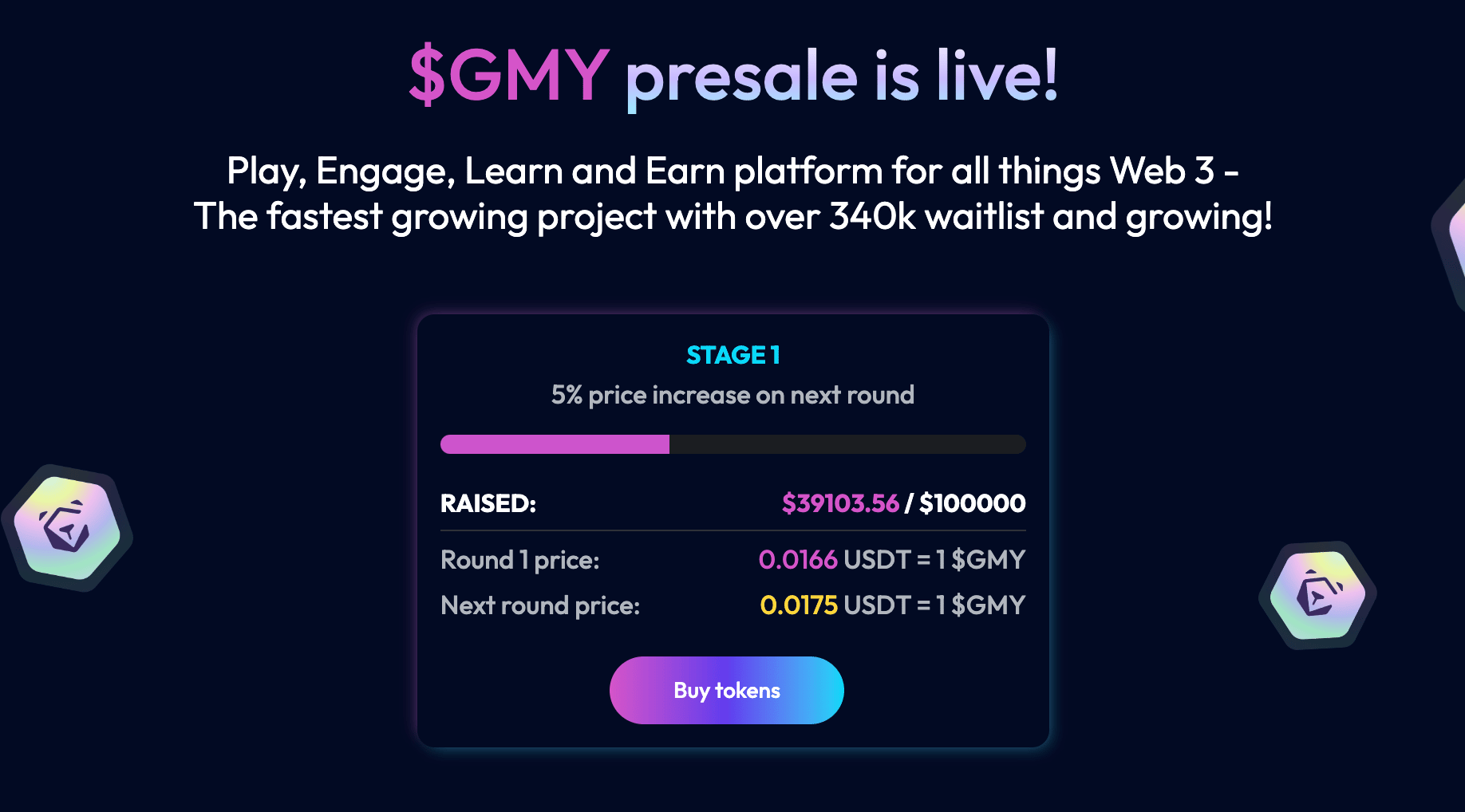 Gummys users will be able to submit content, broadcast without any fees, and interact with others. Each time a user plays or streams a video, they will also be able to earn money, in addition to the utility token GMY.
As of writing, investors can lock in the presale price of $0.0166 per GMY token. When the campaign progresses to stage two, tokens will go up to $0.0175 each, a 5% increase.
What are Crypto Presales?
Crypto presales allow investors to purchase tokens of new blockchain initiatives before they list on exchanges, typically at a discounted price.
Many of the most profitable cryptos started life with a presale or initial coin offering (ICO). A crypto presale is a campaign that a project runs prior to its native token being listed on an exchange. Presales of cryptocurrency tokens are often restricted to a smaller pool of investors and offered at a reduced price to help the projects develop quickly and raise capital.
The main purpose of a new crypto presale is to generate some funds to use for the development of the project in question. Not to mention, drum up the interest of early investors to begin building a loyal community.
Some of the best altcoins to invest in right now are available to buy via presale offering investors a unique opportunity to get in at the ground level before the market price goes to the moon.
How do Cryptocurrency Presales Work?
As we said, a presale allows crypto projects to attract investors to buy their tokens by offering them a discounted price.
Here's how it usually works:
A presale often goes through various stages, offering tokens at a discounted price

After the presale has concluded, investors can claim the tokens they bought

Taking part in a presale at its early stages has several benefits

The listing price will be higher than the presale was, which is the main reason they are so attractive to investors

Some presales also offer early investors the chance to win their share of huge crypto prize pools worth anywhere up to $100,000

Many presale cryptocurrencies have use cases, such as buying in-game NFTs or carbon credits

This means that investors are buying tokens at a discount that could later be used to purchase things of a higher value
The best crypto presale to invest in will depend on the investor's own goals and interests as each project is different. Once a presale concludes the development team can then apply to be listed on a popular CEX or DEX. For more details about the next DEX listings you can read our article on the best upcoming Binance listings.
How to Find Good Crypto Presales with Potential
Presale coins are a popular option for investing in successful and emerging cryptocurrencies with 10x potential, but you need to make sure you find high potential projects.
There are various ways in which investors can find presales themselves moving forward.
For instance:
Social Media Platforms: Sites such as Reddit and Twitter can help investors to identify the best cryptocurrencies on Reddit and the newest presales that are likely to blow up. Look for trending cryptocurrencies and check subreddits such as r/CryptoCurrency
Presale Databases:

There are numerous sites that list upcoming crypto presales, such as CoinSniper, ICO Drops, Binance and PinkSale. These databases usually include a link to the project in question, brief summary as well as the start and end date of the presale

Read the Whitepaper:

This document can tell investors a lot about where a project may be headed. They almost always include a roadmap. If the roadmap is realistic and excites the investor, they will be more likely to want to become part of that particular crypto community
When searching for crypto presales, joining Discord groups and YouTube channels can be beneficial in a number of ways. These platforms provide access to a community of like-minded individuals who are interested in investing in the best long term cryptocurrencies. By joining these groups, you can get valuable insights, tips, and recommendations from experienced traders and crypto enthusiasts. You can also stay up to date with the latest news and developments in the crypto industry.
Discord groups and YouTube channels can also be a great resource for finding promising presale opportunities. With that said Jacob Crypto Bury's discord channel harbors one of the best online communities of crypto-hungry investors. These platforms often have dedicated channels or sections for presale announcements and discussions. By participating in these conversations, you can learn about upcoming presales, evaluate their potential, and decide whether to invest.
Moreover, joining these communities can help you avoid scams and fraudulent projects by receiving feedback and warnings from other members. In short, joining Discord groups and YouTube channels can help you stay informed, connect with others, and make more informed investment decisions in the world of crypto presales.
Jacob Crypto Bury's YouTube channel covers all the latest trending presales and meme coins from AiDoge and Love Hate Inu to Launchpad XYZ and ecoterra. With over 12.2k subscribers, Jacob's channel is definitely one to watch if you're on the hunt for the next 100x crypto in 2023.
It's also worth mentioning that many crypto enthusiasts use the best Telegram crypto signals providers to find unique trading opportunities during market volatility.
This guide has analyzed the best upcoming crypto presale crypto projects at length to save investors some research. But nonetheless, investors should always do their own research.
Why Invest in Presale Crypto?
Below, we talk about the reasons why some investors are constantly on the hunt for the best crypto presales in 2023.
Backing a Project on Its Way up
Crypto presales can potentially offer significant returns as they offer low entry prices and popular tokens often see a surge when they are listed on exchanges.
However, presale tokens can also be a risky investment, so it's important to find legit projects with high potential and genuine utility from verified teams.
Finding the best presale crypto to buy allows investors to become part of a growing community early on – this can be especially exciting when it's an innovative project with interesting ideas and a clear roadmap.
Many crypto presale projects offer unique or novel solutions to real-world issues by utilizing blockchain technology, offering a wide range of possibilities for Web3 users.
This is the case for all of our top picks – Launchpad XYZ is aiming to drive mass adoption to Web3, ecoterra is allowing its users to earn rewards for recycling and yPredict is an AI-powered tool to help traders make better decisions.
Buy Crypto Tokens at a Low Price
Many investors look for the best crypto presale to invest in so that they can buy tokens at a discounted rate. But are the best Telegram crypto groups useful when it comes to finding the hottest presales?
This is possible because there will be various stages to a presale campaign. As each one passes the price of the crypto tokens will increase in increments.
For instance:
The aforementioned LHINU tokens cost $0.000085 during stage one of its campaign

Once $1m was raised it progressed to the second stage of presale, with each subsequent stage seeing an increase in price

In the final phase, stage eight, tokens cost $0.000145 – a 70% increase for those who purchased during stage 1

During the pre-sale period, the cryptocurrency's value cannot go down

As such, when the crypto asset enters the market for its IEO, it will usually give the investor an immediate profit by default
Once the tokens have been listed, investors can claim them and add them to their digital wallet – crucially, at the price they locked in when placing the order.
Are Crypto Presales Legal?
The legality of crypto presales can be a confusing subject. In general, crypto presales are not illegal, but they can be subject to various regulations depending on the jurisdiction in which they take place. The legality of a presale often depends on whether it meets certain criteria, such as whether the tokens being sold are considered securities, and whether the presale is open to accredited investors only.
One of the main reasons why there is some confusion around the legality of crypto presales is the lack of regulatory clarity in the crypto industry. Many countries have yet to fully define their regulatory stance on cryptocurrency and blockchain technology, leading to a patchwork of different rules and regulations. Additionally, the rapid pace of technological innovation in the crypto industry often outpaces the ability of regulators to keep up.
Despite the uncertainty, many legitimate crypto projects have successfully conducted presales without any legal issues. It's important for both investors and projects to consult with legal experts to ensure that they are complying with all relevant laws and regulations. Ultimately, while the legality of crypto presales may be up in the air, with the right precautions and careful planning, they can be conducted lawfully.
Are Crypto Presales Safe?
We've analyzed a string of promising presale projects in this guide – sadly, not all presales are quite what they seem. An example of this is the LunaOne crypto presale, which promised early investors that tokens would be listed at $0.25.
This seemed to be a great deal as the presale price was as low as $0.05 at one point. Unfortunately, what happened was LunaOne tokens were listed on the exchange at $0.05, 80% lower than promised.
When we research the best crypto presale to invest in, each project is properly vetted, with many different factors taken into consideration. However, investors should still carry out their own independent and in-depth research, looking at the whitepaper of each project, developing team, tokenomics and roadmap, as well as ensure they have been audited.
When investing in cryptocurrency, it's essential to do your due diligence to minimize the risk of fraud and scams. One way to ensure the legitimacy of a crypto project is to look for verified projects with doxxed teams. "Doxxing" refers to the practice of publicly disclosing personal information about individuals, including the names and backgrounds of the team members behind a project. By verifying the identities of the team members and their qualifications, investors can gain more confidence in the project's potential success.
One notable exception to this is meme coin projects, which usually have anonymous owners – such as Dogecoin and Shiba Inu. Therefore investors must take extra care when researching those projects, as many can turn out to be cash grabs or scams. Other things to look out for in meme coins – as with all projects – is a fully audited smart contract by reputable third-party blockchain security firms, robust tokenomics and a clear roadmap for future success.
Additionally, users can check online forums and social media platforms to see if there are any red flags or negative feedback about the project or its team.
Finally, you can directly reach out to the project's team members to ask questions and clarify any doubts or concerns you may have. By taking these steps, you can increase your chances of finding a legitimate and trustworthy crypto project to invest in.
How to Invest in a Crypto Presale
Below is a step-by-step walkthrough of how to invest in the best presale cryptocurrency, Wall Street Memes.
Step 1 – Download a Crypto Wallet
Investors will need a crypto wallet to store their $WSM tokens once it is listed.
The wallstmemes.com website recommends MetaMask for desktop users and Trust Wallet for those using a cell phone.
Step 2 – Add Crypto to the Wallet
The next step is to ensure there are funds in the wallet with which to purchase $WSM tokens.
Investors can buy tokens using Ethereum (ETH), Tether (USDT), BNB or a card, with a minimum purchase of 100 WSM tokens. Those tokens can be bought via an exchange or broker and transferred to the wallet or, usually, directly on the wallet itself.
Buyers should also note that a small amount of a chosen token will need to remain in the wallet to cover network fees.
Step 3 – Connect Wallet to Wall Street Memes Website
Once a wallet has been downloaded and has the required amount of tokens, head back over to the Wall Street Memes platform and click 'Connect Wallet.'
Select the correct wallet to continue.
Step 4 – Purchase $WSM Tokens
Once connected, buyers will be presented with a dialogue box that allows them to select their method of payment and the amount of $WSM they wish to purchase.
Input the amount, leaving enough to cover network fees, and select 'Buy Now.' Another box will appear to confirm payment for the required network fees.
Again, confirm that transaction and complete the purchase. $WSM tokens will be stored on the website until the presale is finished.
Step 5 – Claim $WSM Tokens
Next, investors must wait until the $WSM token presale has concluded before being able to claim their tokens.
Return to the Wall Street Memes platform at the end of the presale and click 'Claim' to add them to the crypto wallet downloaded earlier.
Investors are advised to keep an eye on the social media platforms of the project closer to the time for relevant announcements.
Conclusion
In summary, investing in the best crypto presales is inherently more risky than in established cryptos but can also lead to greater returns.
It is vital presale investors conduct thorough research before investing as well as have a clear grasp of their own tolerance for risk and understand that even good projects may not guarantee profits.
Our top pick for the best crypto presale to invest in is Wall Street Memes, an innovative meme crypto presale backed by extensive community support.
The $WSM token presale has now raised more than $2 million in the presale in just five days since it launched.
FAQs
What is a crypto presale?
How do I find crypto coin presales?
Where can I find new crypto before release?
Is it good to buy presale tokens?
What is the best upcoming cryptocurrency?
What are the best crypto presales?