Launched in July 2021, the blockchain-based Bitgert project claims to have unique tokenomics and a focus on user rewards.
In this post, we will delve into the BRISE price history, explore price predictions for 2023-2040, and look at the various use cases that make Bitgert a promising cryptocurrency.
Bitgert Price Prediction 2023
The BRISE price (the native token of the Bitgert project) has shown some signs of recovery since the start of the year, although not as much as Bitcoin and the wider crypto market. BRISE investors still expect an optimistic performance from the token in the remainder of the year. Here's a brief look at a possible Bitgert price prediction for the future:
2023: Expected recovery from a bearish period. Potential peak $0.000000923, avg $0.000000671. Slow growth expected, but a bullish rally could exceed predictions.
2024: Upward trajectory with fluctuations. Max price $0.00000396 in December, min price $0.00000146 in January.
2025: Possibility of an all-time high. Avg price $0.00000575, max $0.00000653, min approx. $0.00000413. Market trends may influence outcomes.
2030: Ongoing growth, presence of long-term viability. Max price $0.0000402, min $0.0000343, avg $0.00000358.
2040: Potential to outperform other meme coins. Peak price, avg $0.000975, max $0.00220. Min price in bearish market, approx. $0.00550.
Bitgert Price History
Since its launch on July 28, 2021, Bitgert has stood out and attracted a wide backing for investors interested in DeFi coins.
BRISE, the native token of the Bitgert ecosystem, started with an initial purchase price of $0.000000000001, but what truly sets this project apart is its unique tokenomics and focus on user rewards.
Shortly after the Bitgert coin's launch, the company introduced Bitgert Audits, followed by the Bitgert Swap and the BRISE wallet within 60 days.
It exceeded the $0.000000000001 threshold on September 13, 2021, reaching $0.000000003391, peaking at $0.0000006287 in November, and closing the year at $0.0000003399.
In 2022, the BRISE token displayed price fluctuations, reaching $0.0000005816 on January 4th, dropping to $0.0000001886 on February 6th, and reaching an all-time high of $0.000001605 on March 6th.
It declined to $0.0000002884 on June 18th but gradually rose in August, ending the year at $0.0000003017.
The token is trading at $0.00000032 at the time of writing, a value relatively close to last year's close. The current BRISE price is roughly half of its highs this year – see the Bitgert price chart below.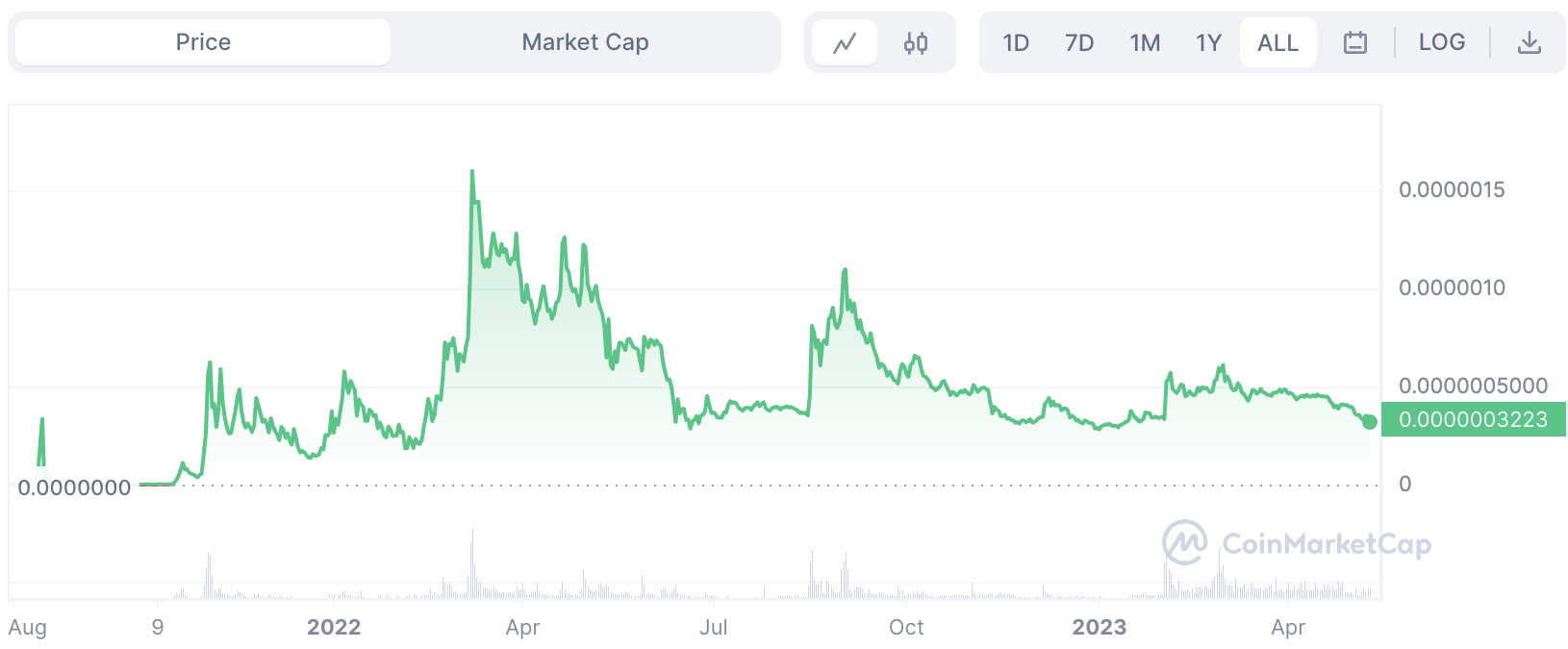 Bitgert Price Prediction 2023
Bitgert's recovery from a prolonged bearish period during the 2022 bear market has been undergoing for a while now. Our BRISE price prediction projects a potential peak of $0.00000092. While market experts expect relatively slow growth for cryptocurrencies this year, a bullish rally could result in prices surpassing our Bitgert predictions.
On average, our Bitgert token price prediction is for it trade around $0.00000067 in 2023, with a potential minimum of $0.00000048 in case of a bearish trend.
Bitgert Price Prediction 2024
In 2024, Bitgert's price is forecasted to follow an upward trajectory. By December, the maximum projected price is $0.00000396, while the minimum price in January is estimated at $0.00000146. Investors must expect fluctuations throughout the year, including occasional dips and rises.
Bitgert Price Prediction 2025
Bitgert is considering a token supply burn before 2025, which will potentially impact its price. According to our prediction, Bitgert may achieve a new all-time high this year. By 2025, the average price is expected to be around $0.00000575, subject to market trends. Our maximum price forecast for BRISE Coin in 2025 is $0.00000653, while the minimum price level could be approximately $0.00000413. In case of a bullish market, Bitgert may exceed our BRISE Coin price forecast for 2025.
Bitgert Price Prediction 2030
The Bitgert ecosystem is experiencing ongoing growth and is expected to maintain its viability in the long run. Our price prediction for Bitgert in 2030 suggests a potential maximum price of $0.0000402 and a minimum price of $0.0000343, with an average of $0.00000358.
Bitgert Price Prediction 2040
The future holds great potential for Bitgert coin to outperform the best meme coins in terms of long-term value. Our price forecast indicates that the Bitgert price may achieve a remarkable peak this year, while in 2040, the average price is projected to hover around $0.000975. The maximum price prediction for Bitgert token in 2040 stands at $0.00220. In the event of a bearish market, the minimum price for Bitgert could potentially be a dip to approximately $0.00550.
Potential Highs and Lows of BRISE
Here are the potential highs and lows Bitgert can possibly reach in the coming years.
| | | |
| --- | --- | --- |
| Year | Potential High | Potential Low |
| 2023 | $0.000000923 | $0.000000485 |
| 2024 | $0.00000396 | $0.00000146 |
| 2025 | $0.00000653 | $0.00000413 |
| 2030 | $0.0000402 | $0.0000343 |
| 2040 | $0.00220 | $0.00550 |
What is Bitgert Used For?
Bitgert (BRISE) is a cryptocurrency platform that aims to create a cost-effective and highly scalable environment for a wide range of projects, including NFTs, metaverse, web3, and DeFi. Originally launched on the BNB Chain, Bitgert underwent a rebranding without affecting its native token or operations.
In February 2022, Bitgert introduced its own blockchain network, known as Bitgert Chain or Brise Chain. This network boasts zero gas fees and has the capability to process up to 100,000 transactions per second, positioning it as one of the fastest blockchains.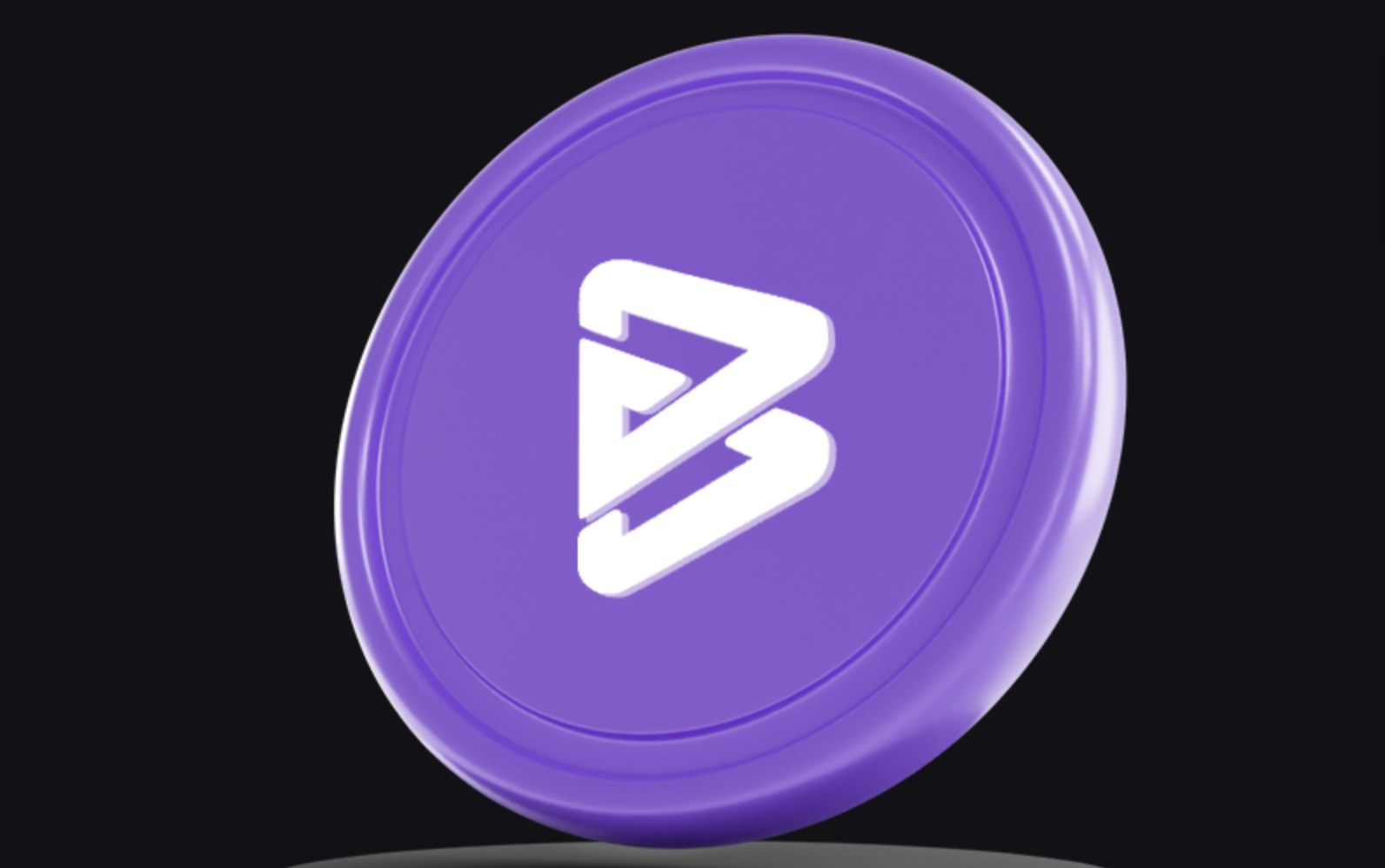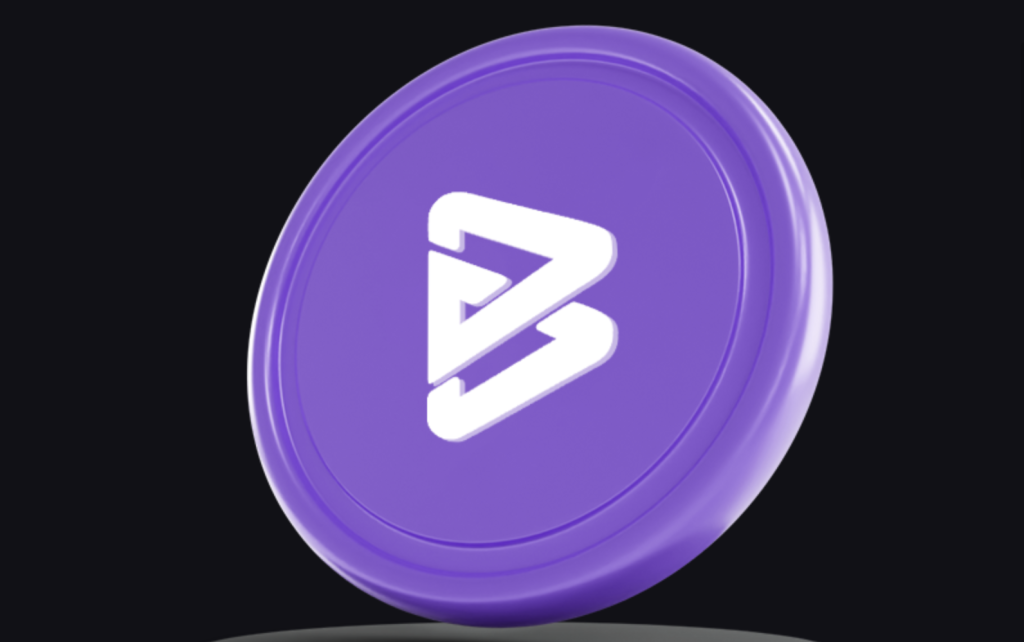 Here are some of the most critical use cases and applications of Bitgert:
Decentralized Exchanges (DEX)
Bitgert can be utilized as a trading pair on decentralized exchanges, providing users with the opportunity to trade various cryptocurrencies with low fees and without the need for intermediaries. Users can benefit from the fast block times and efficient transactions offered by the BRISE Chain, enhancing their trading experience.
Token Issuance and Fundraising
With Bitgert Startup Studio, developers and entrepreneurs can issue their own tokens on the BRISE Chain. This feature enables them to raise funds through private or public token sales, allowing for innovative projects to secure the necessary capital for their development. The studio also provides marketing and technical support, assisting in the successful launch of these projects.
Peer-to-Peer Payments
The BRISE Coin, the native token of the Bitgert network, can be used as a peer-to-peer payment method within the BRISE dApp wallet. This feature enables users to transact directly with each other without the need for a third party, reducing transaction fees and enhancing the speed and efficiency of payments. Users can enjoy feeless transfers of value within the Bitgert ecosystem.
What Analysts Are Predicting for Bitgert?
Analysts from Analytics Insight anticipate significant growth for Bitgert (BRISE) due to its disruptive products and projects, including the Brise zero gas fee blockchain. With its fast transaction speed and low gas fees, BRISE is expected to be widely adopted.
According to BlockchainReporter, Bitgert has demonstrated its potential to surprise investors with significant returns, as evidenced by recent price increases. While the prices of Bitgert and other cryptocurrencies can be volatile, making a long-term investment in Bitgert may be worthwhile to consider.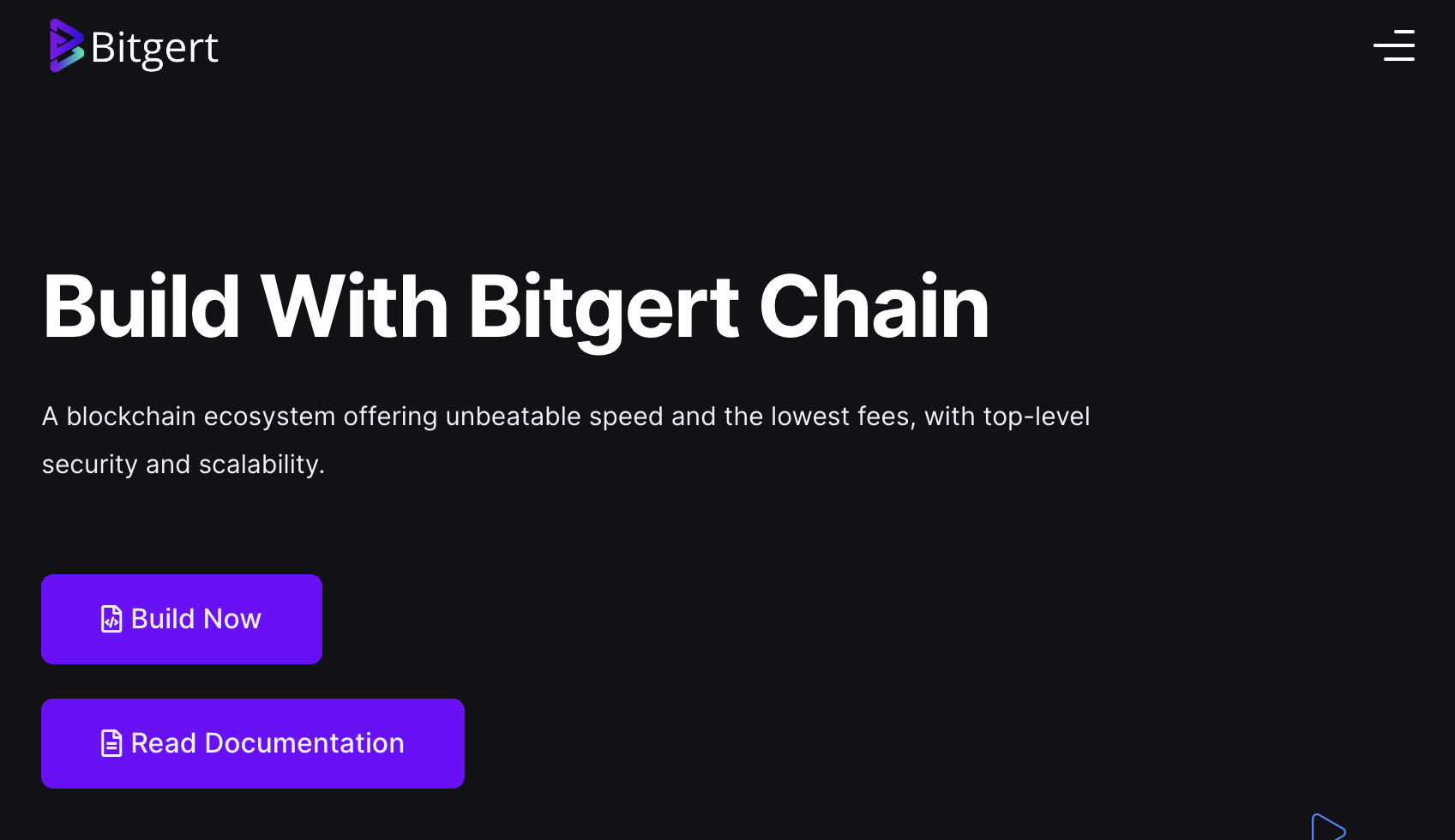 What Drives the Price of Bitgert?
When forecasting our BRISE price prediction, we considered these fundamentals:
The BRISE Chain utilizes a PoA system, ensuring short block times and low transaction fees. This consensus mechanism claims to provide a reliable and efficient network for users to conduct their transactions and interact with decentralized applications (dApps).
Smart Contract Functionality
Built on the BRISE Chain, developers can leverage smart contracts to create and deploy decentralized applications. The platform supports the Ethereum Virtual Machine (EVM), allowing compatibility with existing Ethereum-based applications and facilitating seamless integration.
Bitgert Startup Studio
The launch of Bitgert Startup Studio has catalyzed the emergence of various projects on the BRISE Chain. It offers developers and entrepreneurs the opportunity to issue cryptocurrencies for their projects, raise funds through token sales, and receive marketing and technical support to launch their ventures.
Buyback Policy and Token Burn
Bitgert has implemented a buyback concept to increase the attractiveness of holding BRISE. Each transaction incurs a 5% buyback tax, with a portion of these funds used to purchase tokens from the liquidity pool. The bought-back tokens are then burned, reducing the token supply and potentially increasing its value.
Where to Buy Bitgert
Bitgert is available on multiple exchanges, both CEX and DEX. Investors can check out their favorite exchange to purchase Bitgert or choose from any of the exchanges mentioned below. Note that the list below isn't exclusive, and investors can find the token beyond these exchanges.
Kucoin
Gate.io
Pancakeswap
Bitmart
MEXC
Lbank
XT.com
Hotbit
Bitforex
Hoo.com
Best Place to Buy Cryptocurrencies
Investors looking to trade cryptocurrencies can do so with Binance – one of the largest crypto exchanges in the world.
At the moment, Bitgert is not available to trade on Binance. However, investors can trade more than 400 other cryptocurrencies with Binance.


Through a swap farming feature, one can purchase USDT and access crypto pairs through a liquidity pool. Thus, you can easily invest in cryptos that are not listed on the exchange.
Charging some of the lowest fees among the top crypto exchanges, the fees on Binance start from just 0.1% per transaction. The fees may differ when you access margin and futures trading.
High-risk investors can also maximize returns by applying leverage. However, this can also lead to heightened losses in your portfolio.
Other features on Binance include an online Trading academy, staking mechanisms, and a demo account. To start trading with Binance, you can make a minimum deposit of $50 (in the US).
Credit card payments levy an addition 4.5% fee per transaction. However, ACH transfers are free of cost. Binance also offers 24/7 customer support to cater to all 160 million of its users.
Don't invest unless you're prepared to lose all the money you invest. This is a high-risk investment and you should not expect to be protected if something goes wrong. Take 2 mins to learn more.
Conclusion
In this article, we took a brief look at all the prospects of Bitgert, as well as its potential price trajectory throughout the future.
While speculating on a Bitgert coin price prediction may help investors get an idea about the potential of the project, it's important to do your own due diligence before investing in any cryptocurrency and not over-invest in one cryptocurrency.
What's the Top Bitgert Alternative in 2023?
While Bitgert comes out as a potential investment over the long term, it hasn't been making the exponential gains other types of digital assets have this year.
New memecoins such as $PEPE and $SPONGE have been popular for delivering exponential gains, and may continue to capture more of the market share of the dominant players such as Dogecoin and Shiba Inu.
Experts had predicted that 2023 would be the year when these giants would be surpassed by upcoming projects that offer superior meme coin features. However, the explosion of meme coins caught many by surprise.
While there are numerous options to choose from, caution is necessary as many of these projects turn out to be rug pulls. Another new project that stands out amidst the chaos is AiDoge (AI), currently on presale.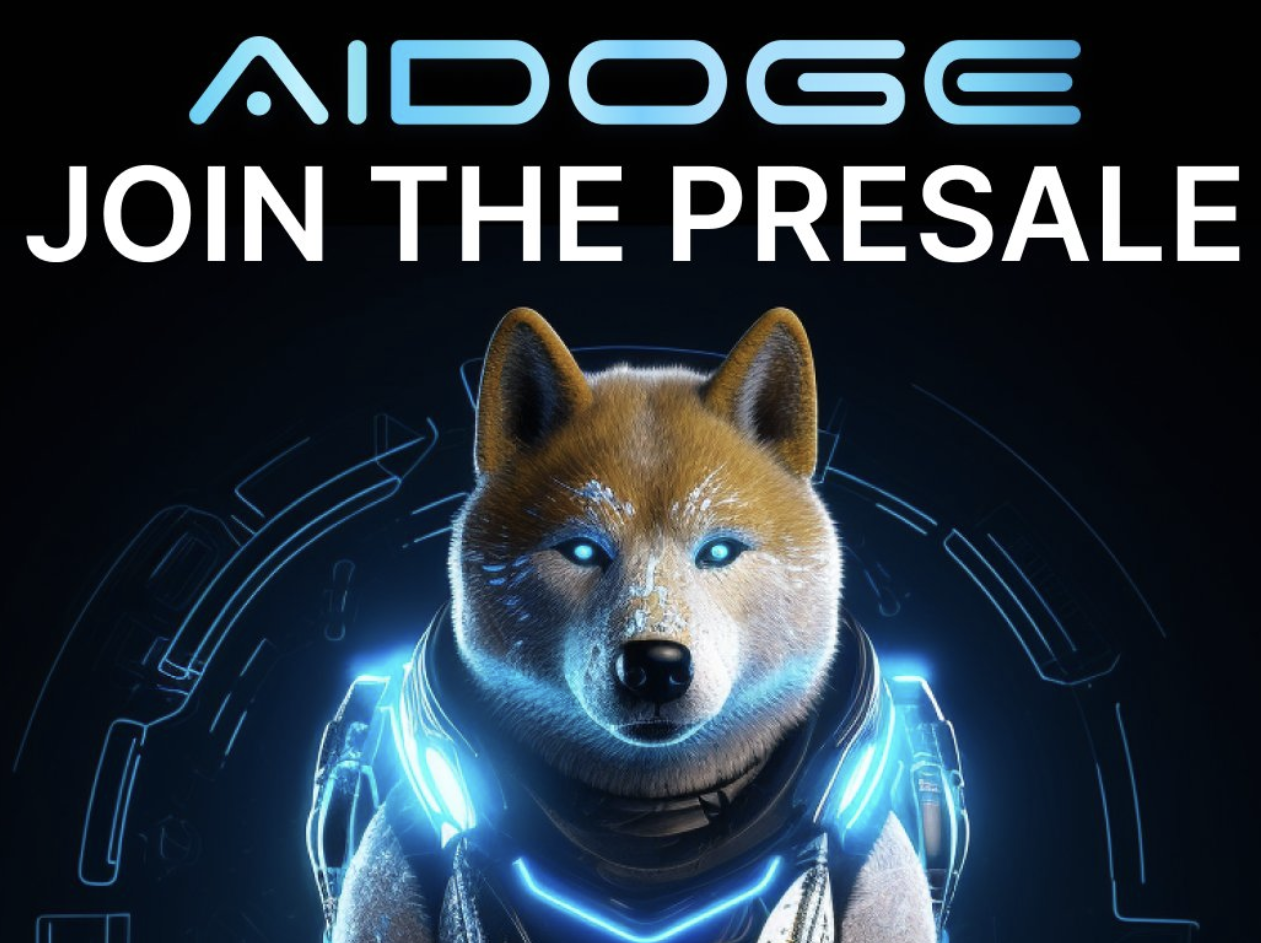 Surpassing expectations, AiDoge has raised an impressive $5 million and is making waves in its presale stages. This innovative platform merges artificial intelligence and meme tokens to redefine the art of meme creation and sharing.
Through a user-friendly interface, AiDoge democratizes meme generation, empowering users to create captivating content with a simple text prompt.
Central to the AiDoge ecosystem is the AI token, which fuels meme generation and incentivizes viral content creation.
As the platform expands, the value of AI tokens is projected to skyrocket. Investors have enthusiastically participated in the AiDoge presale, seizing the opportunity to acquire tokens at a discounted price.
| | |
| --- | --- |
| Presale Started | April 26th, 2023 |
| Purchase Methods | ETH, USDT, BNB, Credit/Debit Card |
| Blockchain | Ethereum |
| Minimum Investment | N/A |
| Maximum Investment | N/A |
FAQs
How much Bitgert coin be worth in 2025?
Is Bitgert a good investment?