Cowabunga Coin, a new meme coin inspired by Teenage Mutant Ninja Turtles (TMNT), has just launched with a modest presale hard cap of $500K. The nostalgic project has led its community to reminisce about simpler times in the 90s-00s when TMNT was all the rage.
Last time around, TMNT would fight crime in New York City, but this time, Cowabunga is fighting market makers and TradFi with community and humor. Find out if it will succeed in this Cowabunga price prediction.
Cowabunga Price Prediction Summary
End of 2023: The release of the new TMNT movie and Cowabunga Coin's limited presale supply could generate significant fear of missing out (FOMO) surrounding the token. If this occurs, it will likely cause the price to explode following its presale. With this in mind, our Cowabunga Coin price prediction estimates a price of $0.0012 by the end of 2023.
End of 2025: Cowabunga Coin combines the reminiscent allure of the TMNT with compelling tokenomics. This gives the project a strong edge and could lead to a 2025 price of $0.002.
End of 2030: Long-term price predictions can be challenging to make. However, the timeless appeal of TMNT combined with Cowabunga's community-driven tokenomics and its forward-thinking team provides significant long-term potential. If successful, our Cowabunga price prediction estimates a price of $0.004 by the end of 2030.
Cowabunga Coin Price History
Cowabunga is a new meme coin which has recently launched its presale. The project aims to build a vibrant community to relive their earlier years spent watching TMNT.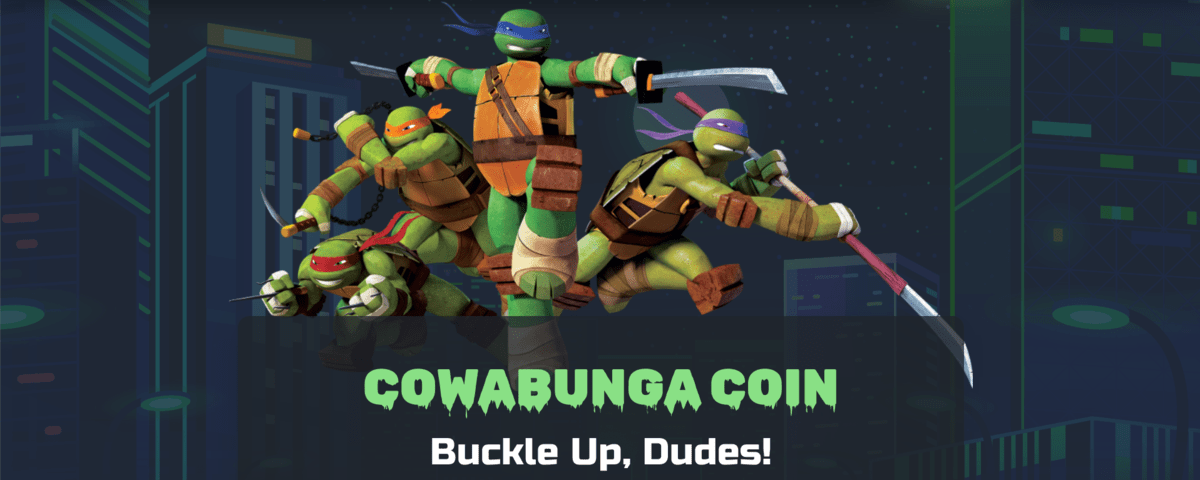 However, the project is polarizing; while it embodies the exuberant nature of TNMT, it also leverages blockchain tech and avant-garde tokenomics to offer its community long-term rewards.
As such, Cowabunga Coin is a unique blend of childhood bliss and modern financial technology innovation.
The presale has a $500K hard cap with a single-tiered $COWABUNGA price of $0.000357. 35% of tokens are available in the presale, 25% have been allocated to the community rewards and airdrops, 20% for liquidity, 10% for CEX listings, and the last 10% to strategic partnerships and marketing.
This equates to a $1,428,571 fully-diluted market cap at launch, making Cowabunga a top small-cap crypto.
Cowabunga Coin price history key points:
Cowabunga Coin is a new meme coin based on the Teenage Mutant Ninja Turtles.
It aims to build a long-lasting community with its carefully designed tokenomics.
The presale has a single-tiered price of $0.000357 and a hard cap of $500K.
35% of the $COWABUNGA supply has been allocated to the presale.
| | |
| --- | --- |
| Presale Started | August 2023 |
| Purchase Methods | ETH, BNB |
| Chain | Ethereum |
| Hard Cap | $500K |
| Min Investment | 100 $COWABUNGA |
| Max Investment | None |
Cowabunga Coin Price Prediction 2023
It seems 2023 is the year of throwback movies. Following the blockbuster Barbie movie release in July, TMNT has made a comeback releasing a new hit movie starring Jackie Chan and Seth Rogan.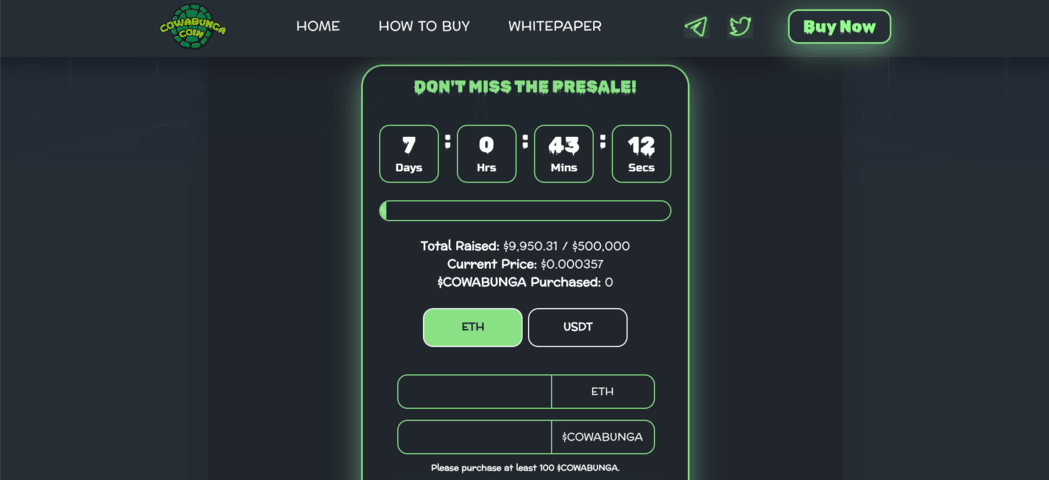 The movie was released on 31 July and is bound to send waves of fond memories through the minds of TMNT fans from the past.
A team of quick-thinking developers have capitalized on the trend by creating the Cowabunga Coin, which pays homage to the crime-fighting humanoid turtles.
This concept could attract trend-savvy investors and TMNT fans alike. However, with a $500K hard cap, many investors will be late to the Cowabunga pizza party, missing out on the chance to buy the presale.
As a result, these investors will be forced to buy the token on the open market, potentially causing the price to pump.
Therefore, our Cowabunga Coin price prediction estimates a price of $0.0012 by the end of 2023. If correct, this would equal a 236% increase from its current price.
Cowabunga Coin Price Prediction 2025
The Cowabunga Coin features a clear and decisive roadmap, exemplifying its short and long-term goals. So far, the roadmap only displays its Q3 2023 goals, but this helps paint a picture of where the project could be headed in 2025.

Ultimately, the roadmap targets extending the project's reach and growing awareness. It plans to do this by increasing trading volume, securing centralized exchange listings and pushing ahead with marketing.
Thanks to the mainstream notoriety of TMNT, the Cowabunga Coin is instantly recognizable, potentially making it easier for awareness to spread.
Another factor to consider for the $COWABUNGA price is that the next crypto bull run is forecasted to occur in 2025. If this is the case, most cryptos will gain value. That said, Cowabunga must retain its community until then to benefit from the bull run.
Besides its mass audience appeal, one of Cowabunga's main strengths is its inventive tokenomics. The project incentivizes community participation and loyalty by allocating 25% of the token supply to community rewards and airdrops.
This could equate to a significant value if the $COWABUNGA price performs well, potentially enabling the community to grow exponentially.
Also, with 10% of tokens reserved for CEX listings, the Cowabunga Coin could soon climb from the depths of New York City sewers to a tier-one exchange. As we saw when Pepe pumped after its Binance listing, exchange listings can significantly impact meme coin prices.
Considering this, our 2025 Cowabunga Coin price prediction forecasts a price of $0.002 – a 460% increase from its presale price.
Cowabunga Coin Price Prediction 2030
Looking ahead to 2030, anything could happen to the Cowabunga Coin price. However, its early push on community and marketing means there is likely to be substantial awareness around the coin by this point.

The question is whether the project can retain its community long-term. While this is
difficult to answer, factors like its community-centric tokenomics and its support of the TMNT could help it thrive long term.
Furthermore, TMNT is a timeless franchise. First released in 1990, the 2023 TMNT move aims for a $35 million debut. This shows the allure the half-shell heroes hold, potentially bolstering the Cowabunga coin price long-term.
Taking a more crypto-specific outlook, Cowabunga Coin is built on the Ethereum blockchain, making it interoperable with other Ethereum-based dApps and opening the door to the staggering $59 billion of liquidity locked in the Ethereum ecosystem.
Currently, there are no details of Cowabunga Coin ecosystem developments, but the team's forward-thinking approach means this could all change in an instant.
Although it still carries risk, the Cowabunga Coin concept and its robust tokenomics could spell a bright long-term future for the project.
With this in mind, our Cowabunga price prediction estimates a price of $0.004 by the end of 2030; this equates to a 1020% increase from its presale price.
Possible Lows and Highs of Cowabunga Coin Price
We have already established Cowabunga Coin could become one of the top trending coins in the next few months. With that in mind, here are our estimated lows and highs for the price of Cowabunga.
| | | |
| --- | --- | --- |
| Year | Potential High | Potential Low |
| 2023 | $0.007 | $0.0012 |
| 2025 | $0.0013 | $0.002 |
| 2030 | $0.0025 | $0.004 |
What is Cowabunga Coin?
Cowabunga Coin is a new meme coin inspired by the Teenage Mutant Ninja Turtles cartoon.
It uses cutting-edge tokenomics to incentivize and amass a long-term, loyal community.
The $COWABUNGA token is currently available at presale with a $500K hard cap.
Cowabunga Coin is a cryptocurrency meme coin built on the Ethereum chain. However, it acts as more than a financial investment. The Cowabunga project promises an epic meme coin adventure filled with fun and nostalgia.

Essentially, the project offers a blend of excitement, strategic investment potential and innovative tokenomics to rise to the top of the meme coin world.
That said, Cowabunga Coin was created for thrill-seeking degens who appreciate potentially volatile yet intriguing crypto projects.
The project significantly focuses on tokenomics to boost its long-term potential and reward its community.
What Factors Influence the Cowabunga Coin Price?
With a $500K hard cap and hype already building, the Cowabunga Coin could become one of the top presale cryptos of 2023. However, there are several factors influencing its price following its presale. Let's examine them below.
FOMO
With a $500K presale hard cap, many investors will miss out on the Cowabunga Coin presale. This could create a strong sense of scarcity surrounding the project, leading investors to race to buy the coin immediately after its exchange launch to avoid missing out.
Community
Since meme coins do not usually hold utility, community strength often directly correlates to the token's price. As the community grows, so does the price. In Cowabunga Coin's case, much of its token supply is reserved for rewarding and growing its community, potentially causing its price to pump in the future.
Nostalgia and Homage to TMNT
One of Cowabunga Coin's main allures is its nostalgia element. With a massive global fan base spanning over 30 years, many crypto users have fond memories of watching TMNT at one time or another. As such, the Cowabunga crypto could appeal to many in the crypto community.
Market Trends
Broader market trends significantly impact the prices of individual cryptos. For example, Cowabunga Coin may align with the broader crypto or meme coin market. On the other hand, the new TMNT film could also bolster the project's price.
Is Cowabunga Coin a Good Investment?
As with any new crypto, Cowabunga Coin carries risk. However, with a $500K hard cap and a massive market appeal, Cowabunga Coin could fare as one of the cryptos with the highest upside potential.

This is furthered by its tokenomics, carefully designed for the project to grow long-term.
That said, Cowabunga Coin may not appeal to everyone. It does not necessarily fit inside the traditional norms of a "safe" investment. Instead, it embodies the true value of a ninja, embracing the unknown path ahead.
How to Buy Cowabunga Coin
Since Cowabunga Coin is in its presale, its website is the only place to buy it. We explain how in five simple steps below.
Step One: Create a Software Wallet
Create an Ethereum-based software wallet. You can use the wallet of your choice, but we will use MetaMask for this tutorial.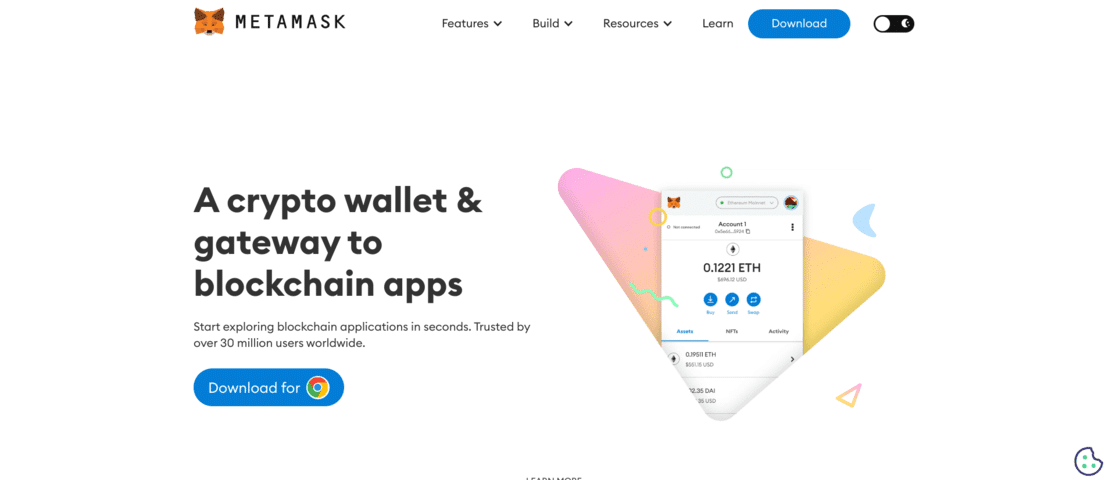 Step Two: Fund Your Wallet
Load your wallet with funds directly from your wallet dashboard using your bank card, or deposit funds to your centralised exchange account, then send them to your software wallet.
Step Three: Visit the Cowabunga Coin Presale
Visit the Cowabunga website and click "Connect Wallet", then complete the MetaMask prompts to connect your wallet to the website.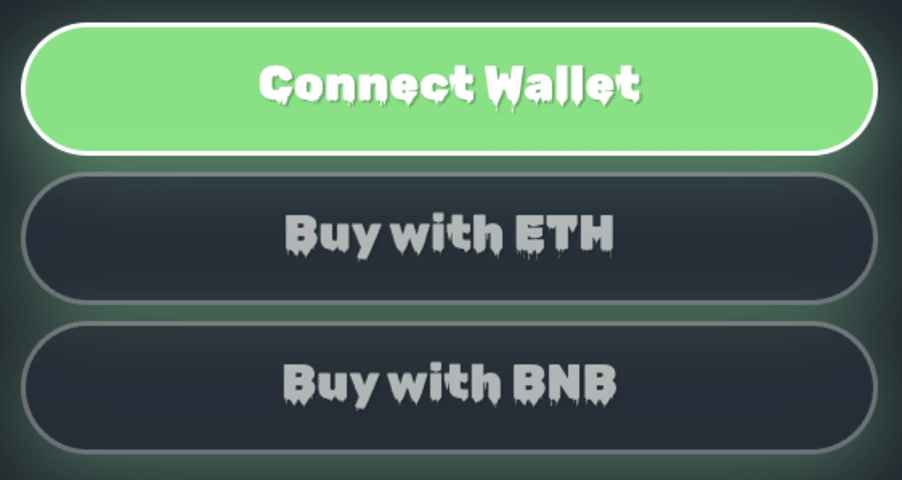 Step Four: Complete Your Purchase
Choose the amount of coins you want to buy and then complete your purchase.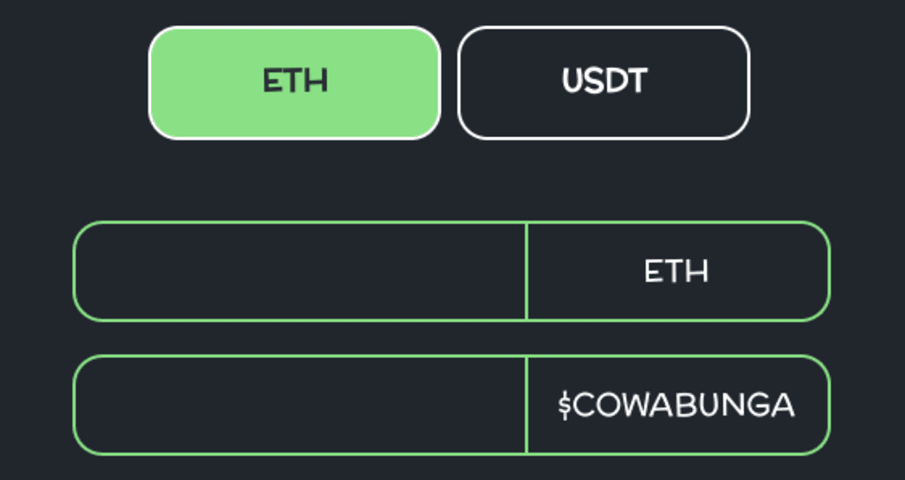 Step Five: Claim Your Tokens
A token generation event (TGE) will occur at the end of the Cowabunga Coin presale. After this, visit the project's website to claim your tokens.
Conclusion
Cowabunga Coin is a unique blend of nostalgia and innovative financial technology. While its potential remains to be seen, our 2030 Cowabunga price prediction estimates a price of $0.004.
However, investors looking to secure their tokens at the cheapest price must be quick as the presale supply is limited, with a hard cap of just $500K.
References
https://www.bbc.co.uk/news/entertainment-arts-66313210
https://coinmarketcap.com/alexandria/article/bitcoin-bull-run-may-not-happen-until-2025
https://www.binance.com/en/support/announcement/binance-will-list-floki-floki-and-pepe-pepe-in-the-innovation-zone-f68a3bc6eb014ed9bacf1d6c71dc1134
https://m.imdb.com/news/ni64182456/
https://defillama.com/chain/Ethereum
FAQs
Is Cowabunga Coin worth buying?
What will the Cowabunga Coin price be in 2025?
How much will Cowabunga Coin be worth in 2030?
How much is the Cowabunga Coin presale?