Dogecoin excitement has tapered off in recent months. However, a new meme coin, DogeMiyagi, looks to reignite the enthusiasm with a unique token inspired by Dogecoin and legendary martial artist Mr Miyagi.
The project is still in its early stages, amidst a presale, but this DogeMiyagi price prediction will analyze its short and long-term potential based on everything we know so far.
DogeMiyagi Price Prediction Summary
DogeMiyagi is undergoing a presale, currently priced at $0.003400.
The initial DogeMiyagi presale price was $0.0006.
DogeMiyagi will burn 86,050,000,000,000.00 tokens.
Our DogeMiyagi price prediction estimates a price of $0.0035 by the end of 2023.
According to our 2025 DogeMiyagi price prediction, the project could reach an average price of $0.0075.
| | | | |
| --- | --- | --- | --- |
| Year | Minimum Price | Average Price | Maximum Price |
| 2023 | $0.003 | $0.004 | $0.005 |
| 2024 | $0.0035 | $0.0052 | $0.007 |
| 2025 | $0.005 | $0.0075 | $0.01 |
| 2030 | $0.003 | $0.0105 | $0.018 |
DogeMiyagi Price History
DogeMiyagi is a new meme coin currently in its presale. It aims to add utility to its token through various ecosystem developments.
The project boasts a user-friendly decentralized exchange service named "Killer Swap Machine", enabling users to easily swap $MAYAGI with other ERC-20 tokens.
Another ecosystem feature is its DogeMiyagi NFTs, granting holders exclusive access to freebies and exclusive domains.
There are 96,192,515,112,011 $MIYAGI tokens in total. However, 86,050,000,000,000.00 will be burned, leaving the total supply after the burn at 9,518,812,011 tokens.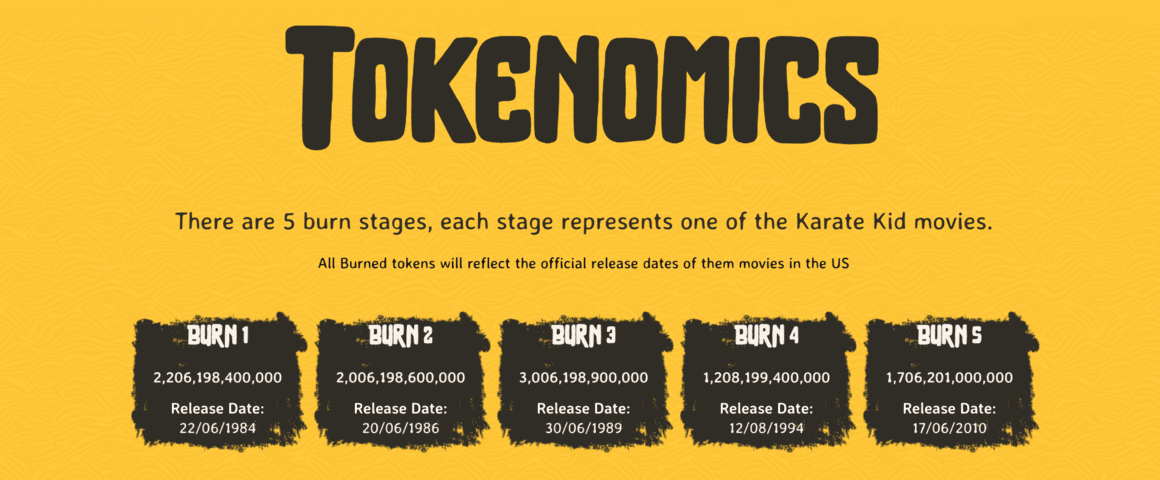 Of its total supply after burn, 60% is allocated to the presale, 5% to the team (locked for two years), 5% to marketing (locked for one year), 6% to a referral program and 24% for exchanges.
The DogeMiyagi presale began at $0.0006 but has increased incrementally, currently priced at $0.003400, having raised $442K.
DogeMiyagi price history key points:
DogeMiyagi is a new presale meme coin, currently priced at $0.003400.
The project features a decentralized exchange service and NFTs.
Most tokens will be burned, with a total supply after the burn of 9,518,812,011 $MIYAGI.
60% of tokens are allocated to the presale.
The presale has raised $442K so far.
DogeMiyagi Price Prediction 2023
The DogeMiyagi project comprises an exciting blend of inspiration between Dogecoin and infamous The Karate Kid character, Mr Miyagi.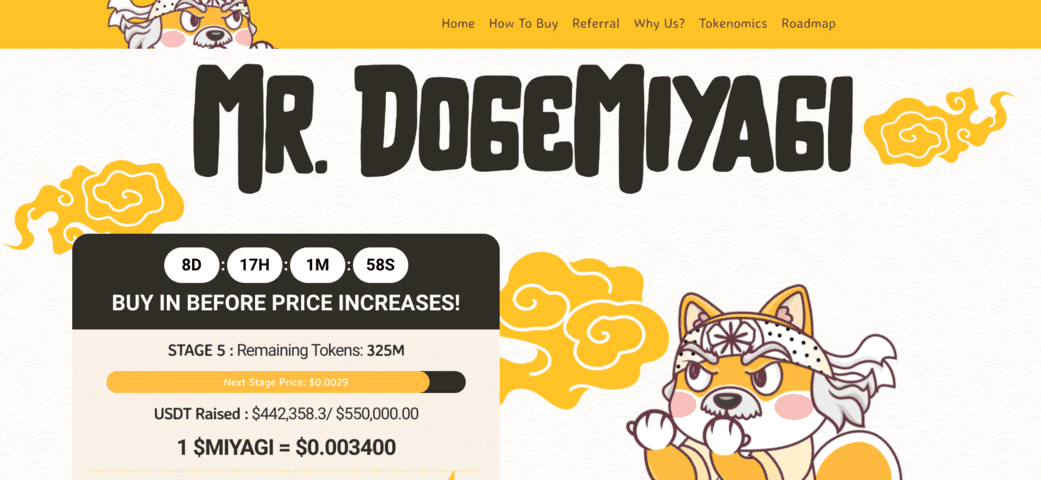 Combining the most popular meme coin and one of the most beloved fictional martial arts characters certainly could make DogeMiyagi a hit within the crypto community.
Typically, projects tied to Dogecoin tend to do well, as we have seen with Dogelon Mars and Baby Doge Coin.
Another consideration for the price of DogeMiyagi is that its presale will end in 2023, followed by its launch on exchanges. Generally, the end of a presale generates a sense of fear of missing out (FOMO), potentially helping boost the price.
Furthermore, the DogeMiyagi roadmap has set its sights on centralised exchange (CEX) listings. CEX listings would generate new exposure for the project, helping boost its price.
On the other hand, we must consider that early investors are already up 466.67% from the stage one presale price. This could contribute to early dumping of the token following its exchange launch, temporarily suppressing its price growth.
Nevertheless, this is just a small portion of tokens, so we still have a bullish outlook for DogeMiyagi this year.
With this in mind, our DogeMiyagi price prediction forecasts a possible low of $0.003, a high of $0.005 and an average price of $0.004 by the end of 2023.
| | | | |
| --- | --- | --- | --- |
| Month | Potential Low | Average Price | Potential High |
| September 2023 | $0.0025 | $0.003 | $0.0035 |
| October 2023 | $0.0026 | $0.0033 | $0.0037 |
| November 2023 | $0.0026 | $0.0036 | $0.0046 |
| December 2023 | $0.003 | $0.004 | $0.005 |
DogeMiyagi Price Prediction 2024
Looking ahead to 2024, several significant events could affect the DogeMiyagi price.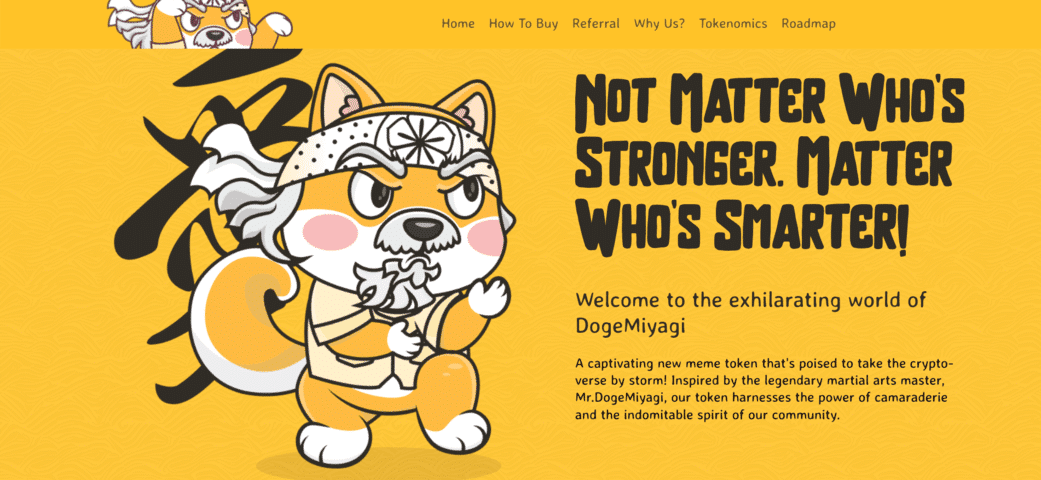 Firstly, the crypto bull market is expected to commence in 2024. This will likely drive up the price of all prominent cryptos, so providing DogeMiyagi retains its community following its launch, its price should rise in the bull market.
Second, the new The Karate Kid movie will premiere in 2024, potentially leading investors to buy DogeMiyagi for exposure to the Karate Kid trend.
Finally, rumors are circulating that Elon Musk may fight Mark Zuckerberg. As we all know, Dogecoin is Elon's favourite meme coin. However, he has also mentioned that he has a background in Karate. Therefore, DogeMiyagi may prove favorable to Musk, particularly in the run-up to the fight with a fellow tech billionaire.
Overall, 2024 could be a bullish year for DogeMiyagi. However, we also anticipate sell pressure from early investors.
This leads our DogeMiyagi price prediction to estimate a possible low of $0.0035, a high of $0.007 and an average price of $0.0052 by the end of 2025.
DogeMiyagi Price Prediction 2025
While the factors affecting DogeMiyagi's price may be external in 2024, its continued growth in 2025 will depend mainly on internal factors.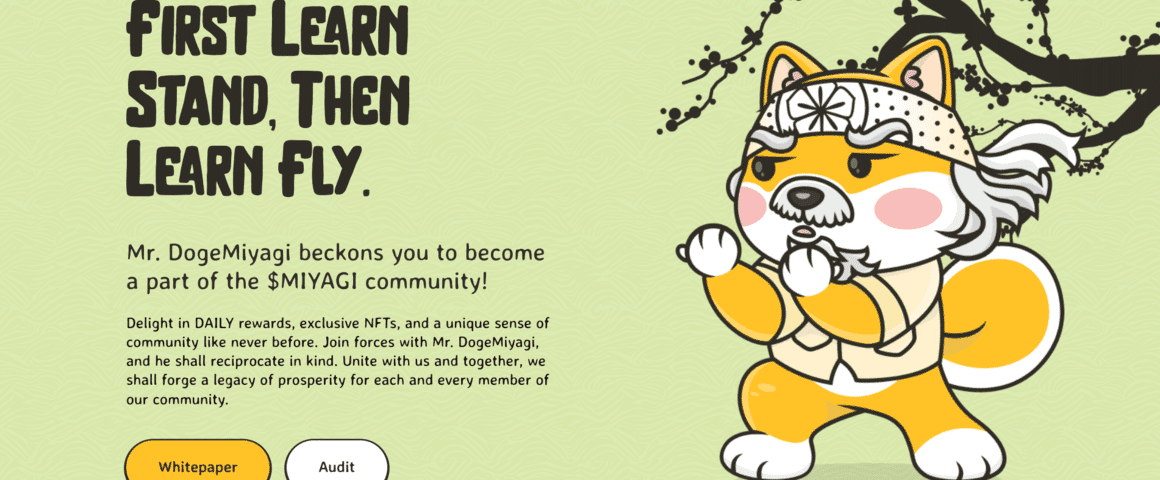 DogeMiyagi has done away with Dogecoin's Proof-of-Work consensus mechanism, opting to build on Ethereum, secured by the more eco-friendly "Proof-of-Stake" instead.
Using Ethereum also makes DogeMiyagi more accessible than Dogecoin since investors can purchase it with their Ethereum-based wallet, such as MetaMask.
Users that hold $MIYAGI tokens can join the DogeMiyagi DAO, enabling them to vote on ecosystem developments. This adds some utility to the token, potentially bolstering its demand.
Still, the known utility of the DogeMiyagi token ends here. Therefore, it remains to be seen if DogeMiyagi demand will continue into 2025.
With this in mind, our 2025 DogeMiyagi price prediction estimates a possible low of $0.005, a high of $0.01 and an average price of $0.0075.
DogeMiyagi Price Prediction 2030
Forecasting long-term predictions for new meme coin projects can be challenging. However, as we have seen with Shiba Inu's ecosystem development, meme coins can sometimes shift beyond the norms, creating viable long-term products.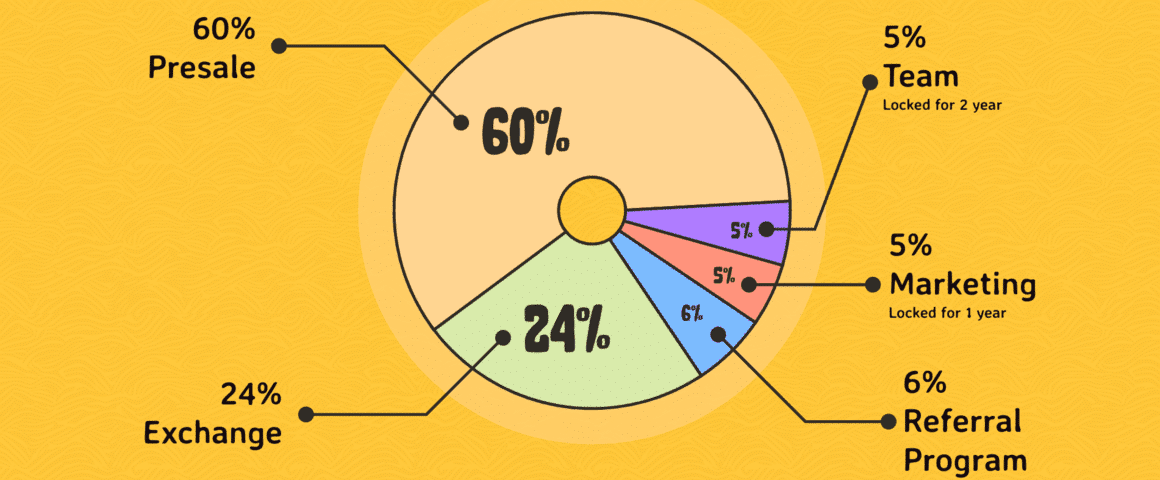 DogeMiyagi has shown signs of innovation with its Killer Swap Machine service and NFT collection, but this alone is not enough for long-term success.
While we expect the DogeMiyagi team to keep building, this will likely only occur if the project continues gaining traction.
As a result, our bull case for DogeMiyagi is a price of $0.018, and our bear case is a price of $0.003 – making our average expected price $0.0105 by the end of 2030.
Possible Lows and Highs of DogeMiyagi Price
DogeMiyagi is a high-risk, high-reward crypto. With that in mind, we have listed our predicted lows and highs for the $MIYAGI price below.
| | | |
| --- | --- | --- |
| Year | Minimum Price | Maximum Price |
| 2023 | $0.003 | $0.005 |
| 2024 | $0.0035 | $0.007 |
| 2025 | $0.005 | $0.01 |
| 2030 | $0.003 | $0.018 |
What Do Other Analysts Predict for DogeMiyagi Price?
Below we have summarised the comments and predictions from other analysts to gain a better insight into DogeMiyagi's price potential.
Crypto Daily believes DogeMiyagi stands out above Pepe and Dogecoin thanks to its ability to nurture its community through content and education.
YouTuber Jacob Bury called DogeMiyagi the "Next 10x crypto meme coin".
Analytics Insight claimed DogeMiyagi holds "the potential to become one of the leading cryptocurrency presales".
According to Mint, DogeMiyagi stands out amongst meme coins thanks to its built-in decentralised autonomous organisation (DAO), enabling holders to vote on the project's future.
Cryptonomist alluded to DogeMiyagi's DeFi use cases as a key reason for its long-term potential.
What Is DogeMiyagi and What Is It Used For?
DogeMiyagi is a meme coin which grants users access to a DAO and contains an NFT collection and a DEX service, enabling users to swap tokens easily. The project is currently in its presale, priced at $0.003400.
Dogecoin and legendary The Karate Kid sensei, Mr Miyagi, inspired the project. Like Mr MiyagI, DogeMiyagi aims to teach, by nurturing and educating its community on the world of crypto.
What's the benefit of owning $MIYAGI tokens?
According to its website, holding the $MIYAGI token will grant access to the community DAO, where users can vote on important matters relating to the project's future. Some of these matters could include issues to do with treasury management and ecosystem developments.
DogeMiyagi's DEX service, called the "Killer Swap Machine", is a protocol linked to Uniswap, enabling seamless trading of the DogeMiyagi token with other ERC-20 cryptos. The purpose of the Killer Swap Machine is to provide a more simplistic user experience than on Uniswap directly.
Its NFT collection, "DogeMiyagi NFTs", will offer exclusive benefits like a domain and freebies.
What Factors Affect the DogeMiyagi Price
Multiple factors affect whether DogeMiyagi could fare as one of the best cryptos to watch. We have listed them below.
Market Trends
Regarding a coin like DogeMiyagi, market trends are a primary price driver. Things like crypto prices, the popularity of meme coins, Dogecoin's performance or hype surrounding The Karate Kid movie could all impact the $MIYAGI price.
For example, Mr Miyagi's presence can be felt in Cobra Kai, a hit Netflix sequel to The Karate Kid. Consequently, the popularity of Cobra Kai could draw people to the DogeMiyagi token.
Hype and FOMO
Hype and FOMO are the main drivers behind parabolic meme coin gains. Generally, FOMO is highest for ICO cryptos at the end of the presale, just before it launches on exchanges.
This can sometimes cause the price to pump up following its exchange launch as marketing ramps up and investors who missed the presale race to buy the coin at a cheap price.
Utility
While much of meme coin prices are purely speculative or sentiment drive, adding tangible utility can create an organic stream of demand which helps stabilise and steadily grow a token's price.
DogeMiyagi has already added some utility through its DAO. Still, this alone may not be enough to foster substantial demand unless the popularity of its Killer Swap Machine DEX or NFT collection grows.
Is DogeMiyagi a Buy?
DogeMiyagi boasts an intriguing concept which could easily lead to significant recognition and hype. Its blend of cultural understanding, nostalgia, and decentralized governance could give the project long-term potential.
That said, the project still presents several risks. For example, many presale investors already in profits of over 400% and token utility is limited. This could lead to increased sell pressure without the demand to absorb it.
Conclusion
Our DogeMiyagi price forecast found the project has substantial upside potential in the near term, but its long-term potential remains to be seen. We estimate a highest DogeMiyagi price of between $0.018 and a lowest price of $0.003 by the end of 2030.
With this in mind, there may be better alternatives to DogeMiyagi currently on the market. We have compiled a list of the top presales to buy for 2023. Click the button below to check it out.
References
https://www.cnbc.com/2022/02/21/bitcoin-btc-bull-market-may-not-return-until-2024-huobi-co-founder.html
https://screenrant.com/karate-kid-movie-2024-release-date-delayed/
https://edition.cnn.com/2023/08/06/business/elon-musk-vs-mark-zuckerberg-fight/index.html
https://finance.yahoo.com/news/shiba-inu-based-shibarium-blockchain-081127145.html
https://screenrant.com/cobra-kai-mr-miyagi-spirit-legacy-macchio-response/
FAQs
What will the DogeMiyagi price be 2025?
How much is the DogeMiyagi presale?
Is DogeMiyagi worth buying?
How much will DogeMiyagi be in 2030?