There are many ways to earn free crypto online. This includes play-to-earn games that offer staking, crypto rewards, savings accounts, yield farming, faucets, and more.
In this guide, we explore how to earn free crypto in 2023 through 10 proven methods.
12 Best Ways to Earn Free Crypto
Wondering how to earn free crypto right now? Consider one of the 10 earning methods below:
Lending, Staking, Yield Farming – Get high APY by utilizing idle cryptos on emerging platforms like YieldFlow
Airdrops – Win Crypto for Being Active Members of Popular Cryptocurrency Projects like AiDoge
Vote-to-Earn – Earn Free Crypto Rewards for Voting on Polls and Surveys on Love Hate Inu
Crypto Games – Play Blockchain-Based Games to Earn Free Crypto on Ecoterra
Staking – Help Keep the Blockchain Secure and Earn Passive Rewards
Interest Accounts – Earn Interest on Crypto Through a Savings Account
Giveaways – Get Free Tickets for a Crypto Project Giveaway
Cashback Credit Cards – Receive Free Crypto When Spending Money Online or In-Store
Faucets – Complete Tasks to Earn Micro Amounts of Free Crypto
Cloud Mining – Passively Earn Crypto Online Through Third-Party Mining Operations
Brave Browser – Earn Free BAT Tokens by Using the Brave Web Browser
Learn-to-Earn – Take Crypto Educational Courses and Earn Free Crypto
A Detailed Look at How Earn Cryptocurrency for Free
When exploring the best ways to earn free crypto, it is important to assess the level of effort required. It is also wise to ascertain whether or not an initial financial outlay is required.
Read on to discover how to earn free crypto through 12 popular methods.
1. Lending, Staking, Yield Farming – Get high APY by utilizing idle cryptos
YieldFlow has emerged as a promising decentralized finance (DeFi) platform, offering users free crypto through a triad of strategies – yield farming, staking, and lending.
The platform allows users to utilize their idle cryptos effectively. Token holders can contribute to network security through staking, while lending allows token lenders to garner returns with minimal risk. Yield farming, though more complex, holds the potential for increased profits by injecting liquidity into decentralized exchanges.

The platform's token, $YFlow, provides a variety of staking possibilities. Investors can choose between staking a single asset or participating in Uniswap V2 LP staking. Profits can be earned by staking $YFlow tokens across various pools. The platform also presents various lockup durations, where longer durations typically generate more substantial returns.
In the absence of a central processing unit, YieldFlow stands resilient. With smart contracts managing all transactions, investors can have peace of mind knowing their digital assets remain firmly under their control. This underlines YieldFlow's commitment to user privacy and control – paramount importance in the DeFi sector.
A defining trait of YieldFlow is its focus on the needs of its end-users. As per the YieldFlow whitepaper, by eliminating the need for extensive personal data and KYC procedures, YieldFlow ensures anonymous access for investors. This approach lets users earn interest confidentially by connecting their wallets to the network.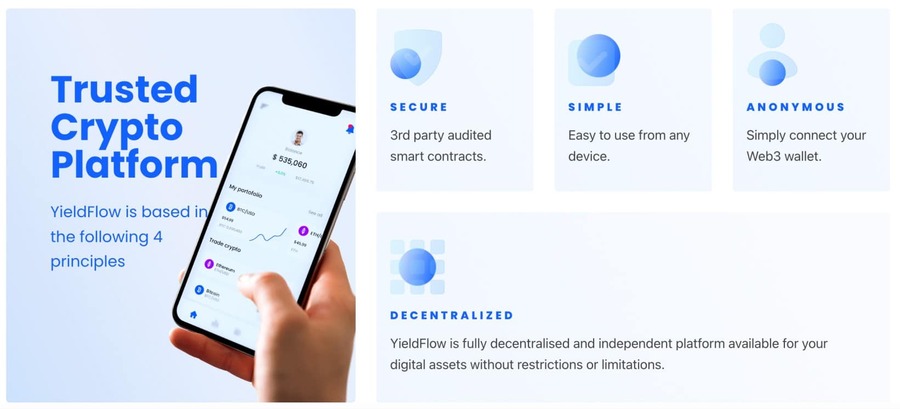 YieldFlow caters to an array of investor interests in ERC-20 tokens, ranging from renowned ones like Ethereum and Aave to more niche offerings like Polygon and Fantom. This diversity allows traders to distribute their risk and amplify their profits.
The platform's potential for profitability is demonstrated by the anticipated 15% APY. It's important to note that rates can fluctuate based on the specific token being traded and the prevailing market conditions. Despite this, YieldFlow remains attractive due to its competitive APYs and flexible terms.
2. Airdrops – Win Crypto for Being Active Members of Popular Cryptocurrency Projects
Doesn't simply being active community members and investors in a crypto project and winning free crypto sound exciting? Well, that is precisely what this method is all about. Airdrops often have a very simple requirement- be an investor and become an active part of the project.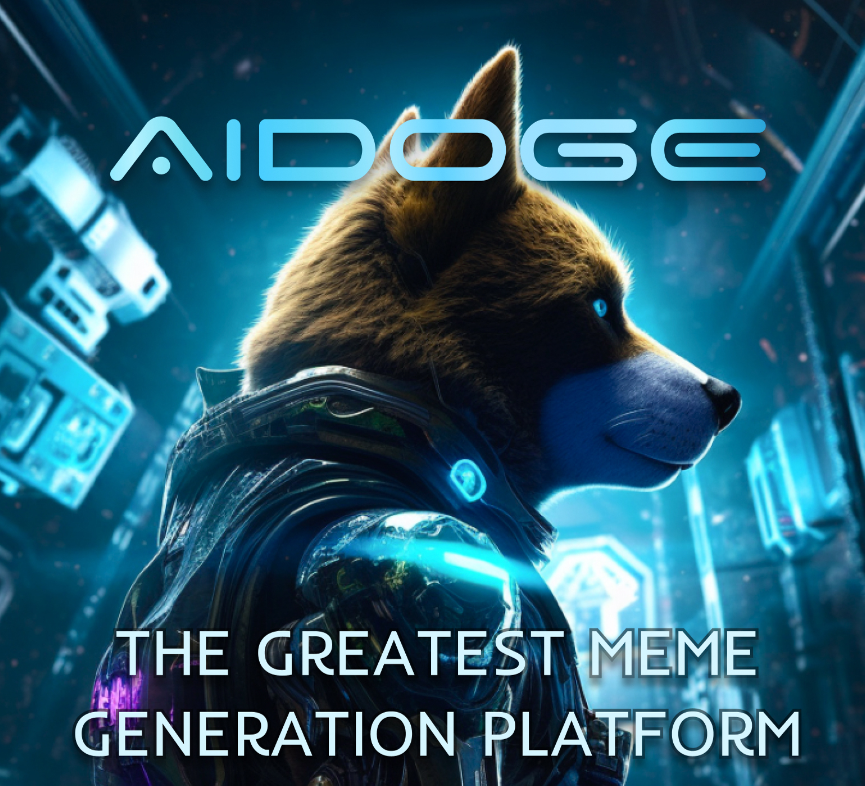 However, sometimes, the investor is required to perform some very simple actions like following the project's page on social media platforms, tweeting or posting about the project etc.
If you are an investor who is looking to park funds into a high-potential project that has an airdrop opportunity, then you can consider a crypto initiative like AiDoge. Launched recently, AiDoge has one of the fastest-growing communities, and one of the most unique use cases in the space at the moment.
It is a trending project, mainly due to its utility, which is the generation of memes using artificial intelligence. As one of the most effective and widely used means of spreading awareness, news, or even communication in today's date, a meme generation platform like AiDoge can definitely be a great asset to consider holding.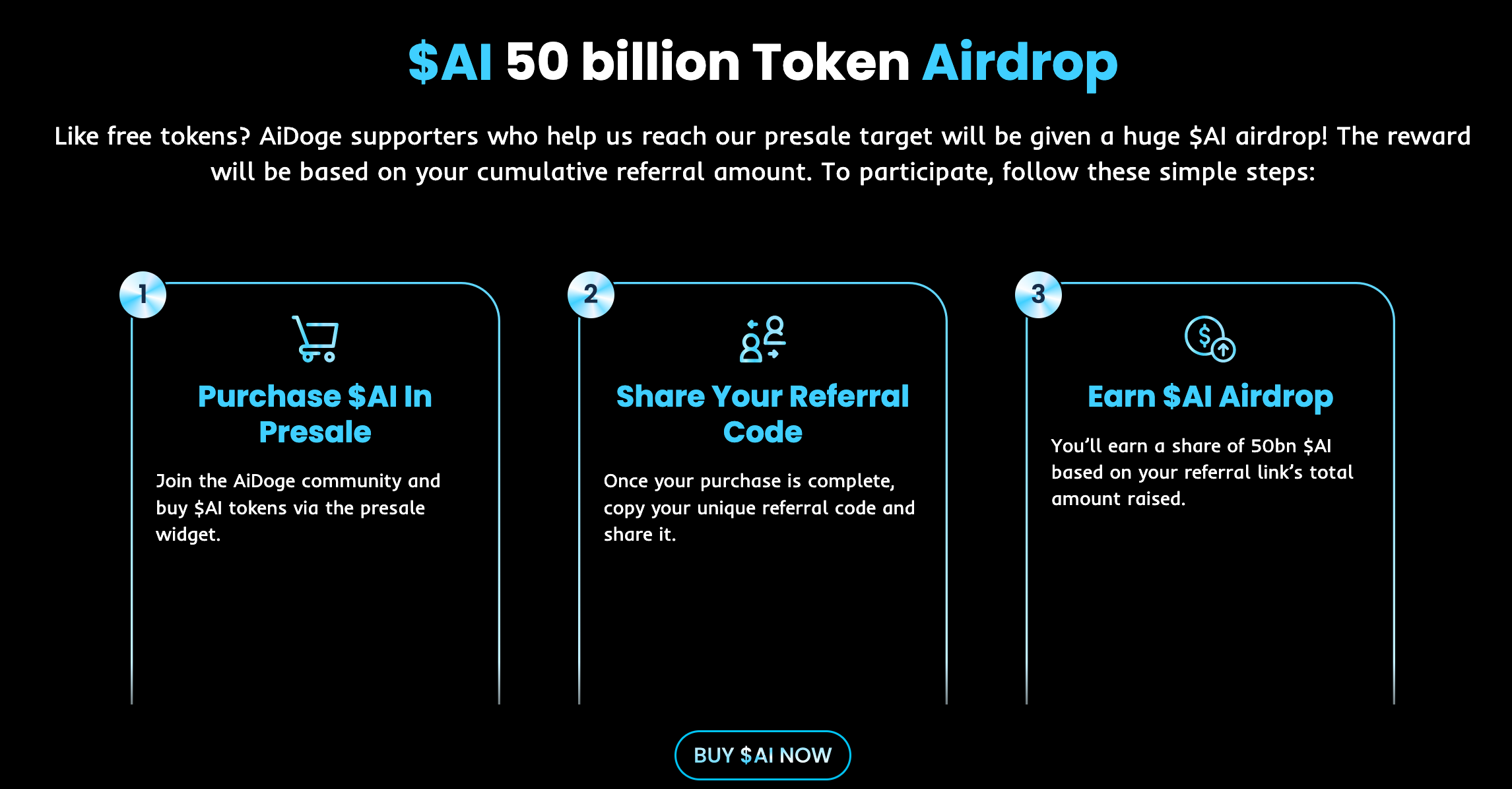 The project's native token AI, which is still in its presale phase, has been surging in demand for a while now. To increase interest and exposure of the project, the developers have now come up with an exciting airdrop opportunity for investors.
One can easily become eligible for the airdrop by purchasing AI tokens and then sharing a unique referral code they receive with others. By doing this simple activity, users may end up earning a share of 50bn AI based on their referral link's total amount raised.
3. Vote-to-Earn – Earn Free Crypto Rewards for Voting on Polls and Surveys
The best way to earn free crypto in 2023 is through a vote-to-earn ecosystem.
If you want to earn free crypto while getting the opportunity to voice your opinions on several social issues, Love Hate Inu is the current top choice. It is currently in its initial presale round and is anticipated to be one of the best crypto ICOs of 2023.
The ongoing presale has accumulated over $3 million in just a month. In the current fourth presale phase, $LHINU tokens are priced at a mere $0.000105 each.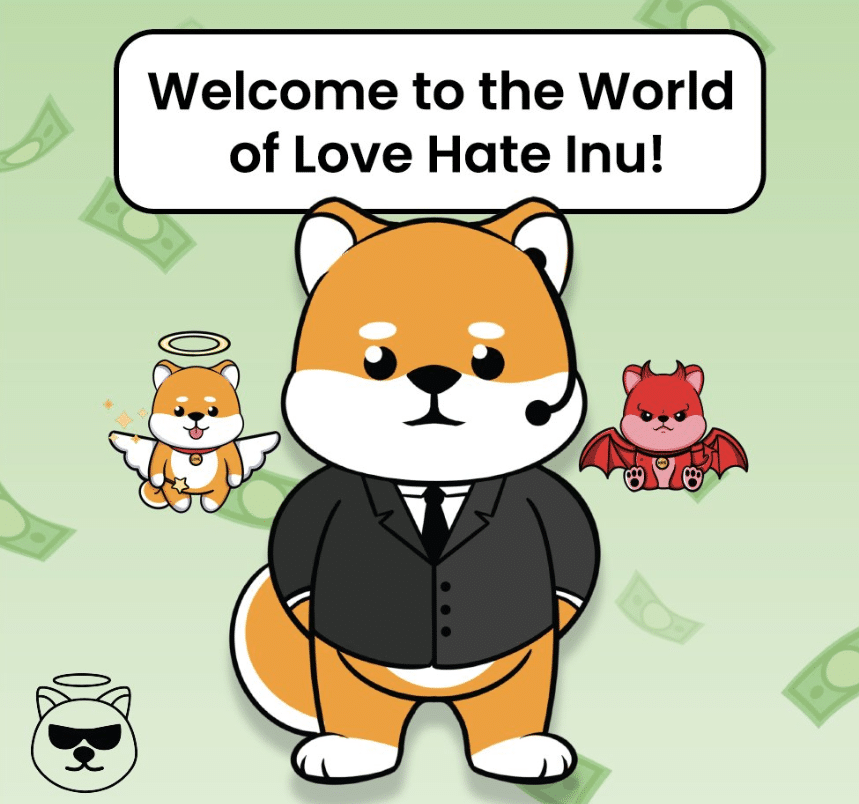 It might be advantageous for investors to acquire $LHINU during the presale, as the price will rise to $0.000145 by the final round.
The Love Hate Inu platform guarantees complete anonymity during voting since its native token, $LHINU, is necessary for participating in polls. Additionally, the platform safeguards against fraud and manipulation with its real-time staking mechanism.
Users can engage in various meme polls and receive extra rewards based on their participation. This unique aspect makes $LHINU a potential top meme coin to invest in for 2023.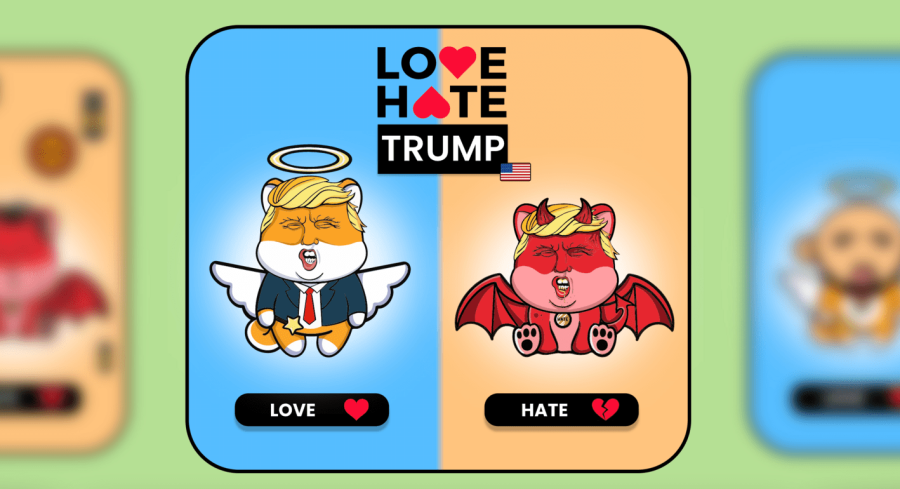 Moreover, a transparent roadmap details the project's plans. Users can access voting algorithms by the third quarter of 2023 to submit their votes. Members can use the vote submission platform to establish their polls in the subsequent quarter.
As per the Love Hate Inu whitepaper, the platform's long-term objectives encompass forming numerous crypto partnerships and integrating metaverse components within its ecosystem.
Why Invest in $LHINU?
The market for the online survey industry is projected to expand from $2.79 billion in 2022 to $3.2 billion in 2023 and eventually reach $5.69 billion by 2027. Should Love Hate Inu effectively establish itself within this flourishing industry, it could lead to increased demand for $LHINU tokens which could make it the best penny crypto to buy right now.
From a total supply of 100 billion coins, 90% are distributed across eight presale phases. By distributing most of the supply to users, the project aims to prevent 'rug pulls.'
For further information on this promising crypto endeavor, join the Love Hate Inu Telegram channel.
| | |
| --- | --- |
| Presale Started | 8 March 2023 |
| Purchase Methods | ETH, USDT, Credit Card |
| Chain | Ethereum |
| Hard Cap | $10,068,750 |
| Min Investment | 10 $LHINU |
| Max Investment | None |
4. Crypto Games – Play Blockchain-Based Games to Earn Free Crypto
Play-to-Earn gaming is one of the biggest growth areas in crypto and a fun and exciting way to earn free tokens.
All of the leading crypto games allow players to earn in their ecosystems for completing tasks, missions and objectives just as a player would on a Web2 console.

There are hundreds of games available, and more being developed every day, covering all sorts of genres from fighting, shooting and racing games, to RPGs and card-trading games.
Furthermore, many games have developed huge metaverse worlds that allow players to build and monetize virtual plots of land, mining resources, selling buildings or even tickets to events for real crypto.
Our top pick for the best play-to-earn games is Ecoterra, which allows players to earn crypto simply for recycling items in a fun way for ECOTERRA token rewards.
Users simply take recyclable items – such as glass or plastic bottles or cardboard, take it to a Reverse Vending Machine (RVM) at a supermarket, scan the barcode and then deposit it.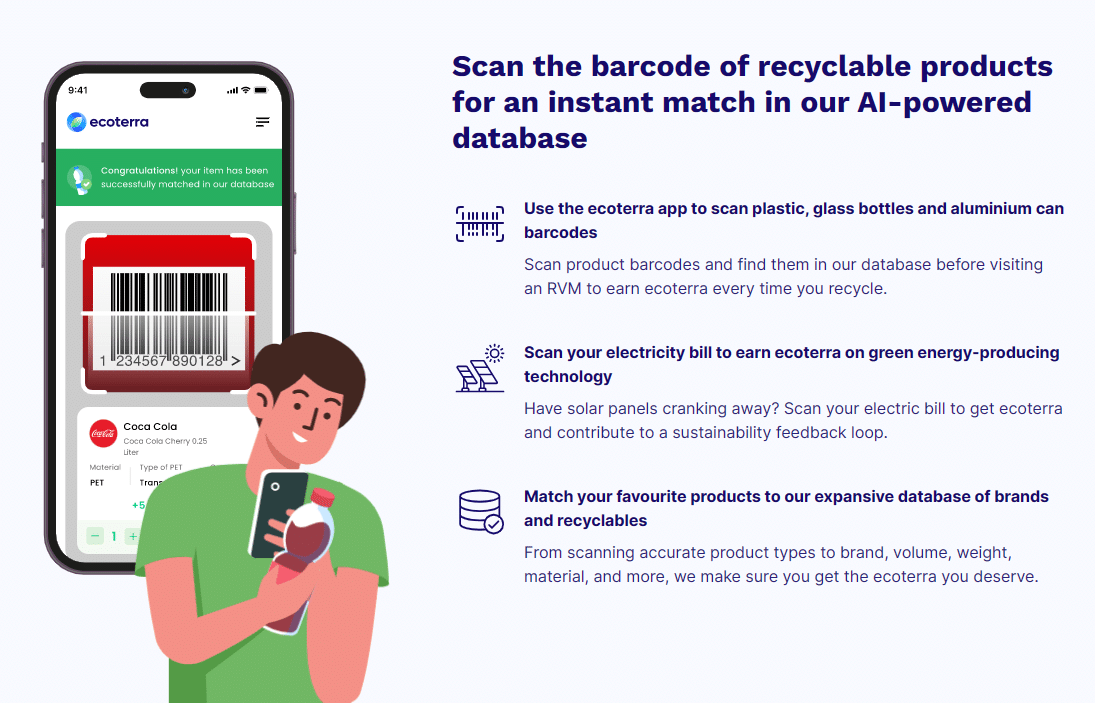 On the Ecoterra mobile app each item has a value and rewards the user for recycling. ECOTERRA tokens can then be sold on exchanges, held as an investment, or staked to generate more tokens in passive income.
Furthermore, environmentally conscious users can further help fight the climate crisis by spending their ECOTERRA tokens on green projects – such as tree planting or beach clean-up – as well as verified and trusted carbon credits.
The project has only just launched with the tokens in the first stage of their presale – currently on sale for $0.004 the price of ECOTERRA will rise by 150% to $0.01 by the final stage of the presale.
For more information on the project, which has been developed by a doxxed and KYC-verified team, read the Ecoterra whitepaper or join the Telegram channel.
| | |
| --- | --- |
| Presale Started | March 30 |
| Purchase Methods | ETH, USDT, Debit Card |
| Chain | Ethereum |
| Min Investment | $10 |
| Max Investment | N/A |
Other Blockchain-based Games
Some of the most successful crypto games in recent years include Axie Infinity, Splinterlands, and Ember Sword. The main concept is that players will earn crypto tokens for progressing through the game.
For instance, in Axie Infinity, players earn AXS tokens when defeating other virtual creatures. This incentivizes users to engage with the game long-term, considering they can accumulate free crypto. Users can withdraw their in-game tokens at any given time and cash them out at a crypto exchange.
This means that crypto games have real-world earning opportunities. After all, the tokens can be converted back to fiat money and withdrawn to a bank account.
Another area of the crypto gaming space that is worth looking into is the Lucky Block casino. This crypto-centric casino site offers thousands of games and sports betting markets as well as a superb welcome package of 200% in matched deposit bonuses – the maximum reward on offer is €10,000 – plus 50 free spins.

For instance, by depositing €5,000 worth of crypto, Lucky Block will match this by €10,000 – taking the total balance to €15,000. Players can then use their crypto rewards to gamble on various games. Lucky Block also runs regular promotions for existing players in addition to cashback rewards and VIP perks.
There is no KYC process at Lucky Block. This means that players can head over to the Lucky Block casino and gamble anonymously. The minimum deposit at Lucky Block is $1. But to qualify for the welcome bonus, a minimum deposit of €20 must be made.
Lucky Block offers nearly 3,000 of the best slots games on the market, from developers such as Pragmatic Play, Evolution and Hacksaw Gaming, as well as traditional casino games like roulette, poker an blackjack – with both live and virtual dealers and tables for all levels of players.
Lucky Block also has a sportsbook, with thousands of pre-game and in-play markets on the NFL and NBA, Premier League, combat sports and niche sports, as well as for leading eSports games such as CS:GO and League of Legends.
5. Staking – Help Keep the Blockchain Secure and Earn Passive Rewards
One of the easiest ways to earn free crypto is to deposit tokens into a crypto staking platform. For those unaware, staking helps keep a blockchain network safe and functional. The tokens are locked into the blockchain for a certain period. This could be anything from a few days to 12 months.
When staking, users will receive a portion of the network fees generated by the respective blockchain. This is through the proof-of-stake consensus mechanism, which is used by some of the leading networks. This includes Ethereum, Cardano, and Tron. The entire staking process is completely passive, which is why it represents a popular way to earn free crypto.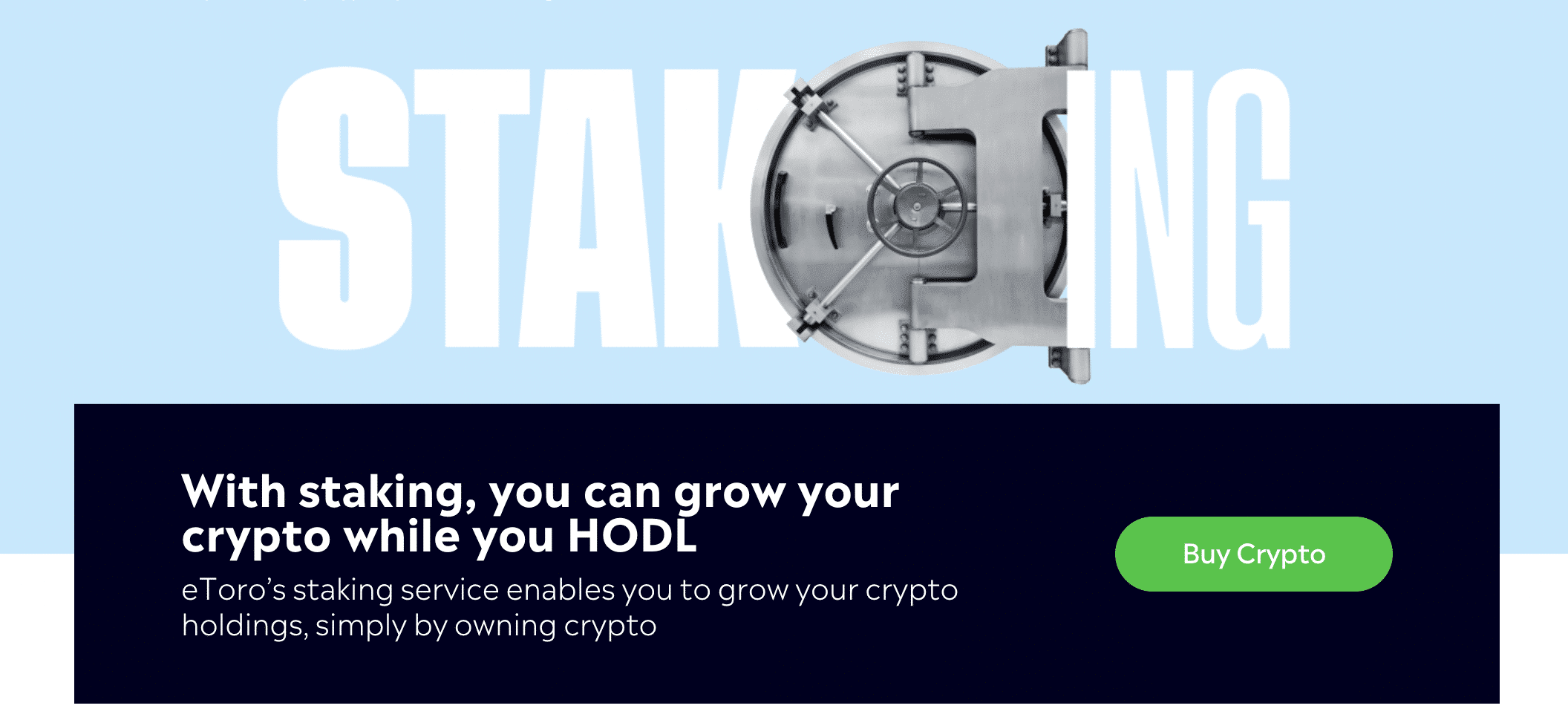 There are two ways to engage in staking. The first option is to deposit the funds directly into the blockchain. This removes the need to use a third party, but rewards are generally lower. The better option is to use a staking facility that is offered by a regulated broker.
eToro, for example, is regulated by FINRA, FCA, ASIC, and CySEC. The broker enables users to stake crypto and earn free rewards without needing to manually opt in. Instead, users simply need to hold an eligible staking coin in their eToro account. There is a minimum holding period before the staking rewards are generated.
For instance, investors will need to hold Tron tokens for seven days. On the eighth day, staking rewards will begin being earned. eToro offers a fair sharing system, where rewards are based on the loyalty tier of the user. For example, diamond and platinum members receive 90% of the staking rewards generated. While bronze members get 75%.
Those wishing to give staking a go at eToro can open an account in minutes and proceed to buy an eligible coin from just $10. eToro accepts debit/credit cards, e-wallets, and bank wire transfers. Best of all, there is no lock-up period when staking at eToro. This means that investors can sell their staking coins at any given time.
6. Interest Accounts – Deposit Crypto into a Savings Account for an Attractive APY
Another method to consider when exploring how to earn free crypto is interest accounts. There are many providers active in this space and each account will come with its own pros and cons. Nonetheless, the concept of crypto interest accounts works much like a traditional certificate of deposit (CD).
Investors will deposit their funds into a crypto interest account and earn either a fixed or variable APY. Just like staking, the process is completely passive. Some crypto interest accounts are flexible, which means investors can withdraw their tokens at any time. Others are fixed, which means a minimum lock-up period must be agreed to.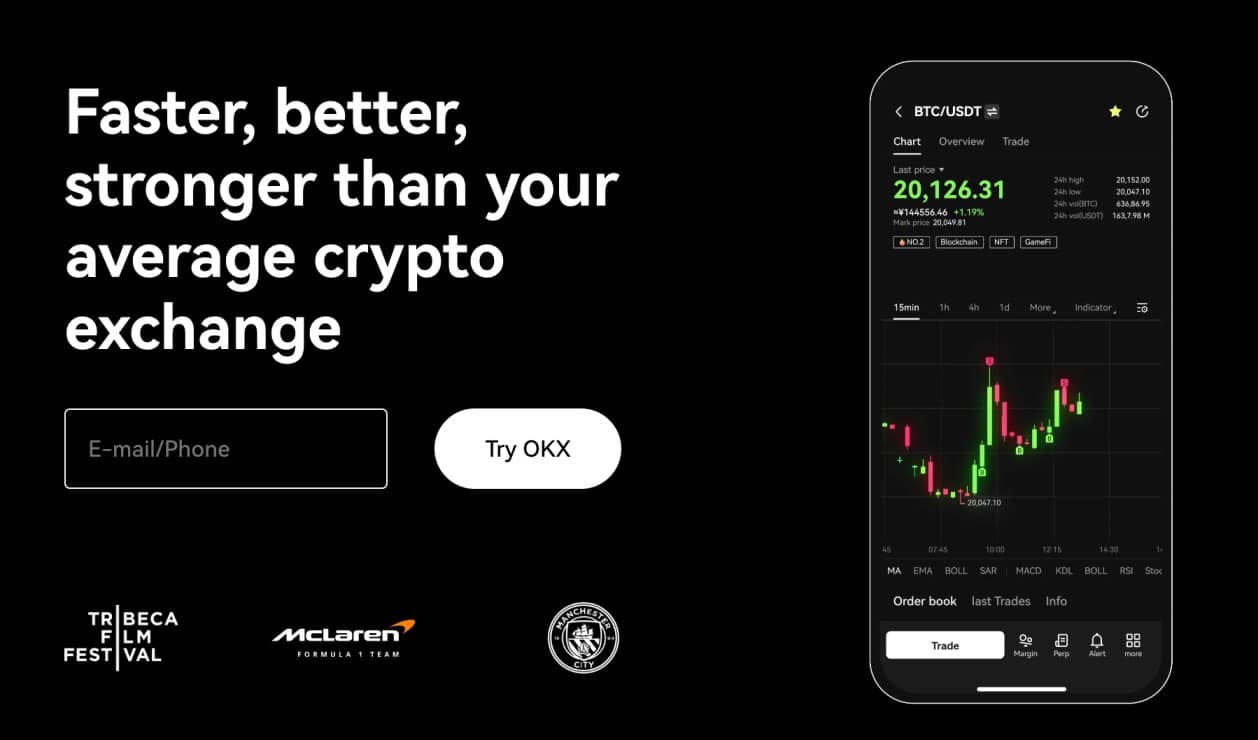 Either way, investors will earn rewards in the same crypto asset that is deposited. For instance, by depositing Bitcoin into an interest account, rewards are distributed in BTC tokens. Some providers pay interest daily, which is great for compounding the investment.
Let's suppose that an investor deposits 1 ETH into an interest account with an APY of 20%. The investor opts for a six-month fixed term. After six months have passed, the investor will receive their original 1 ETH. This is in addition to the interest rewards, which amount to 0.1 ETH (20% APY on 1 ETH / 6 months).
One of the best ways to earn cryptocurrency rewards through interest accounts is at OKX. This popular exchange supports a wide range of interest accounts – all of which come with flexible withdrawal terms. Established cryptocurrencies like Bitcoin and Ethereum come with an APY of 5%.
Those that seek higher returns might consider Mask Network or Smooth Love Potion, which come with an APY of 141% and 127% respectively. OKX also offers an APY of 10% on popular stablecoins like USD Coin and Tether. This means that users can earn free crypto rewards without taking on the risk of volatility.
7. Giveaways – Get Free Tickets for a Crypto Project Giveaway
The crypto market is now over-saturated. One of the most common ways for new projects to stand out in the market is by offering a generous giveaway. The project will run a competition and offer its native crypto token as a reward. Entry usually requires users to earn free tickets by completing a range of tasks.
Therefore, no upfront investment is required. One of the best crypto giveaways right now is being offered by C+Charge. This project is revolutionizing the EV charging industry by enabling car owners to earn tokenized carbon credits. This incentivization program is backed by blockchain technology, so carbon credit rewards are earned in a transparent environment.
C+Charge is offering a $50,000 giveaway in its native token, CCHG. There are more than a dozen ways to earn a free ticket entry into the giveaway, such as following, tweeting, and sharing C+Charge socials. So far, more than 180,000 tickets have already been claimed and the draw will take place in just over three weeks.
8. Cashback Credit Cards – Receive Free Crypto When Spending Money Online or In-Store
Those wondering how to earn cryptocurrency without investment might consider obtaining a rewards-based credit card. There are several options in the market, each of which offers cashback rewards on real-world purchases. This operates like a traditional cashback credit card but rewards are paid in crypto.
The idea is to use the crypto-backed credit card for every purchase made throughout the month. This should include purchases that would otherwise be made with a normal credit card, such as coffee, lunch, gym memberships, hotel bookings, etc. In doing so, each purchase will accumulate crypto cashback.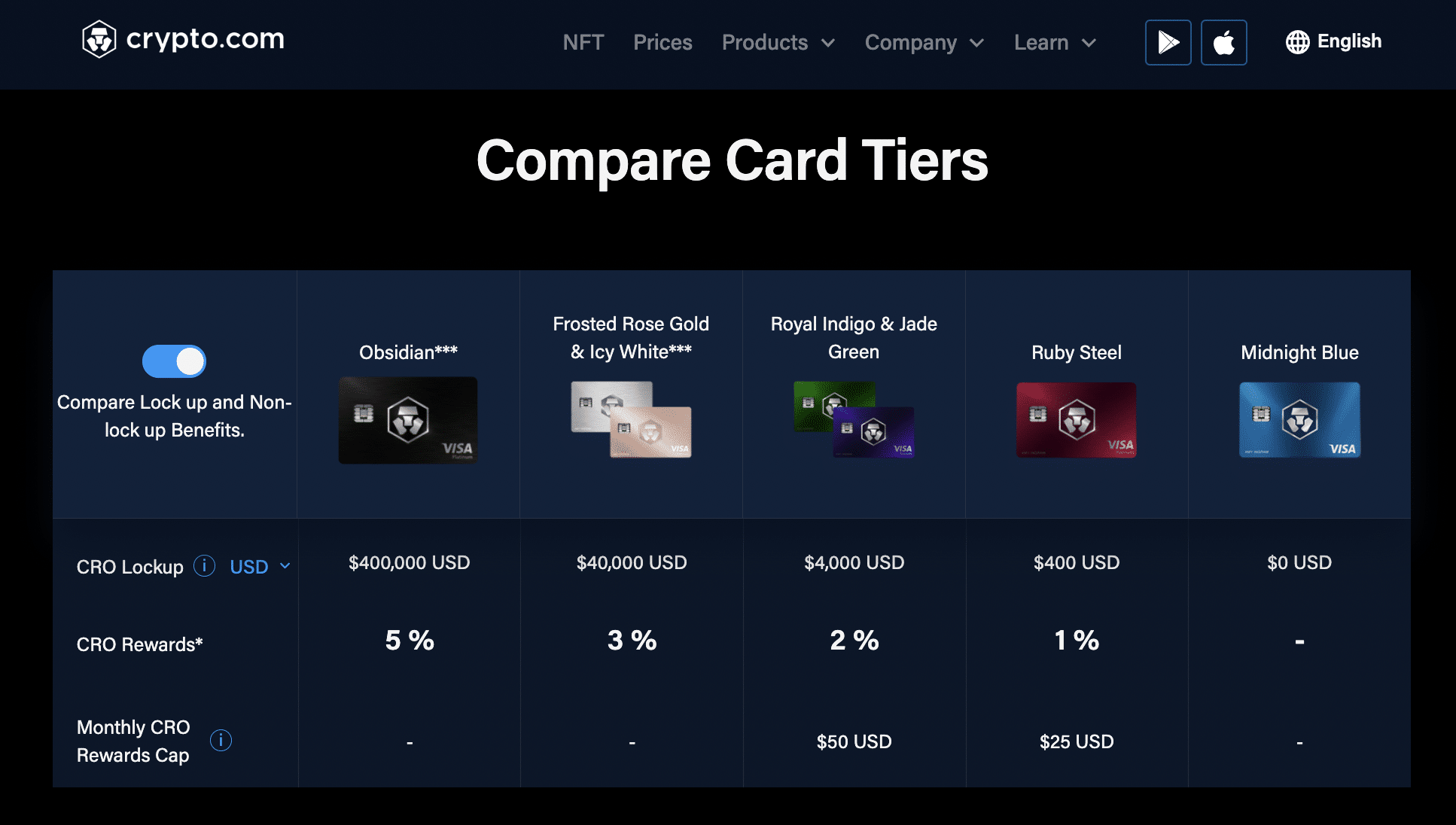 Just be sure to clear the credit card in full each month. This will ensure that interest payments are avoided. Crypto.com offers one of the best rewards cards – which comes without annual fees and is backed by Visa. This means that the card can be used online and in-store. The Crypto.com card offers CRO token rewards of up to 5% per purchase.
9. Faucets – Complete Tasks to Earn Micro Amounts of Free Crypto
Those wondering how to earn free cryptocurrency without spending any money will likely find that faucets are suitable. This requires no upfront capital at all, which will appeal to those on a budget. Put simply, faucets are websites that enable users to earn free crypto for completing basic tasks.
The amount of crypto paid is very small, but it is free crypto nonetheless. For example, some crypto faucets pay rewards for completing surveys. Others include tasks such as playing mobile games, completing captcha requests, and watching videos. The amount of free crypto paid is aligned with the amount of effort required for each task.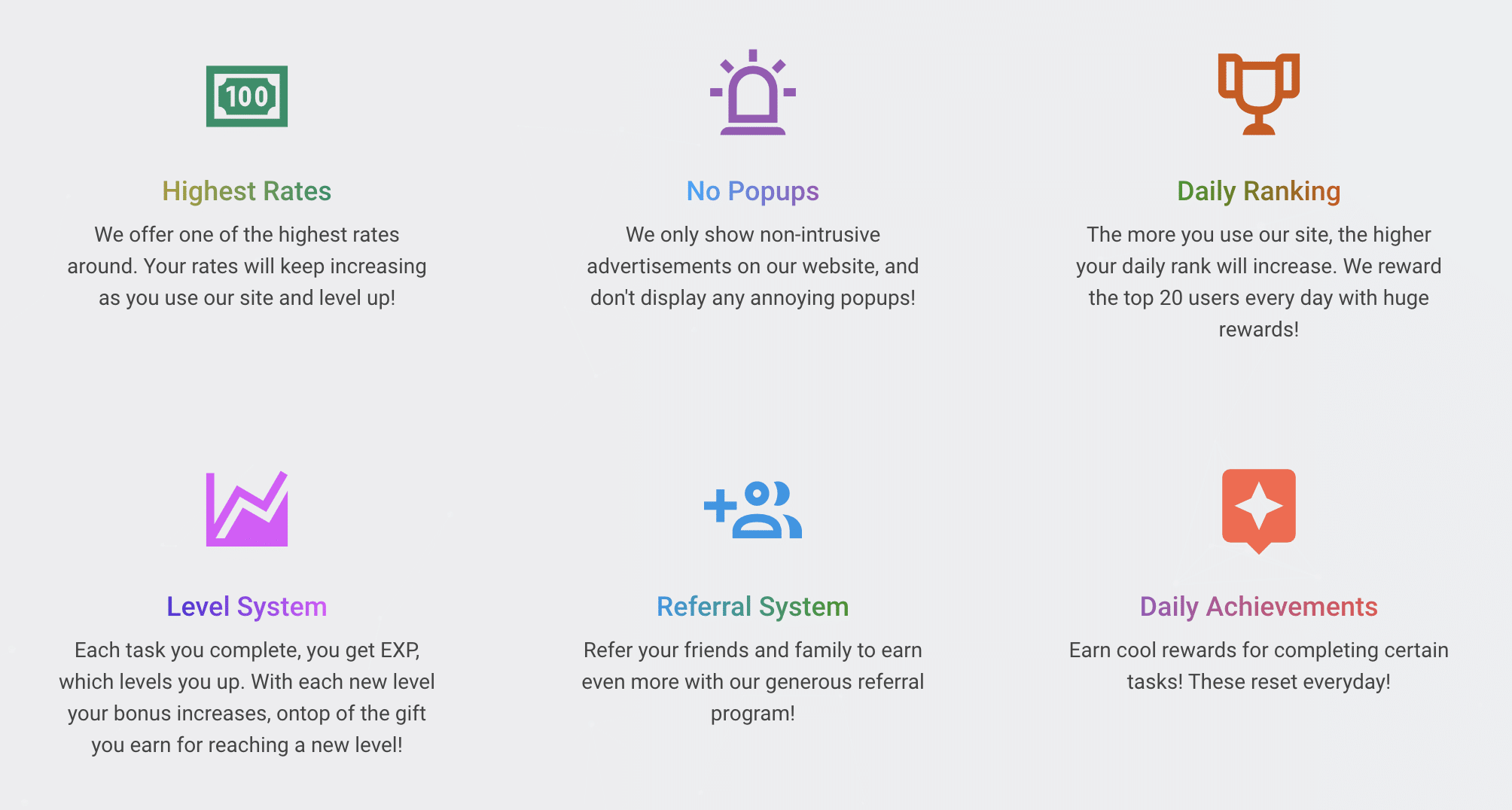 It is wise to spend some time researching a crypto faucet site before proceeding. Many faucets turn out to be scams and as such, do not pay their users. One of the most reputable crypto faucet websites is FireFacuet. This platform offers plenty of earning opportunities each day. Payments are made directly to the user's wallet and 13 cryptocurrencies are supported.
10. Cloud Mining – Passively Earn Crypto Through Third-Party Mining Operations
Cloud mining is another option to consider when exploring how to earn crypto for free. This concept enables users to earn mining rewards without owning any specialist equipment. This will appeal to those on a budget, considering that the most advanced mining hardware costs many thousands of dollars.
This also removes the need to build up huge electricity bills. When cloud mining, the required hardware rigs are already owned by a third party. The investor will simply deposit funds into the cloud mining website and earn a share of any revenues generated. This means that cloud mining enables investors to earn free crypto passively.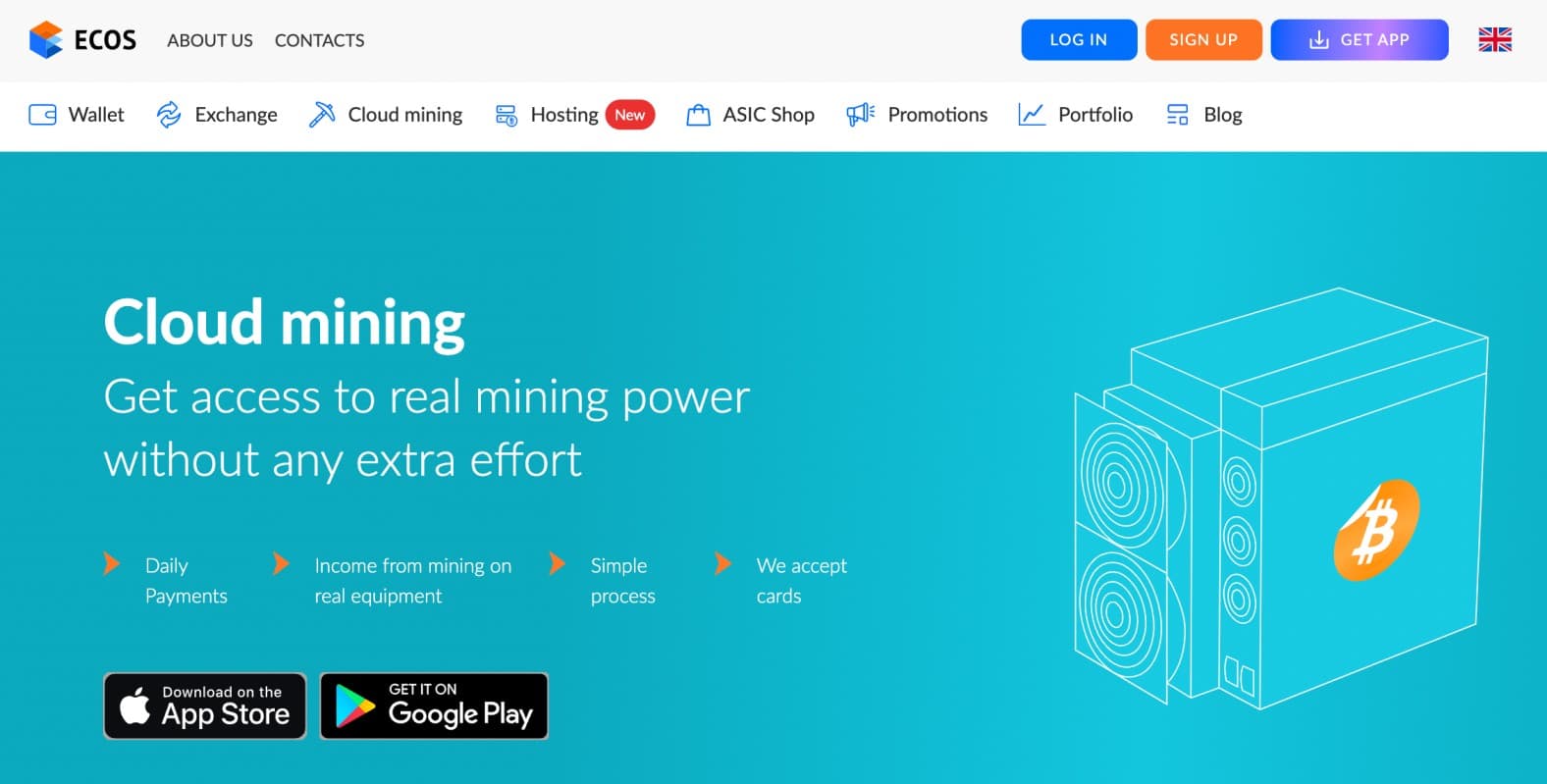 One of the leading cloud mining websites is ECOS. We like that ECOS offers a real-time calculator that estimates the cloud mining rewards on offer. Not only does ECOS support Bitcoin cloud mining, but plenty of other cryptocurrencies. ECOS has small minimum investment requirements in place and mining rewards are paid daily.
11. Brave Browser – Earn Free Crypto by Using the Brave Web Browser
The Brave web browser is an innovative concept developed by Basic Attention Token. The browser enables users to access the internet but with enhanced privacy features built-in. Moreover, users can decide whether or not they wish to view ads. If they do, then the user will earn BAT tokens for every ad that they are exposed to.

Best of all, ads are only shown from within the Brave Private Ads network. This means that ads will be relevant to the user's interests. There is no upfront investment required to earn BAT via the Brave browser, nor do any tasks need to be completed. Users simply download the browser and surf the web as normal.
12. Learn-to-Earn – Take Crypto Educational Courses and Earn Free Crypto
The final method to consider is to earn crypto while learning. This is a concept that rewards people for taking educational courses on crypto. These programs are often run by large crypto exchanges as a means to educate the public on the benefits of blockchain. And what better way to motivate complete beginners than offering free crypto rewards?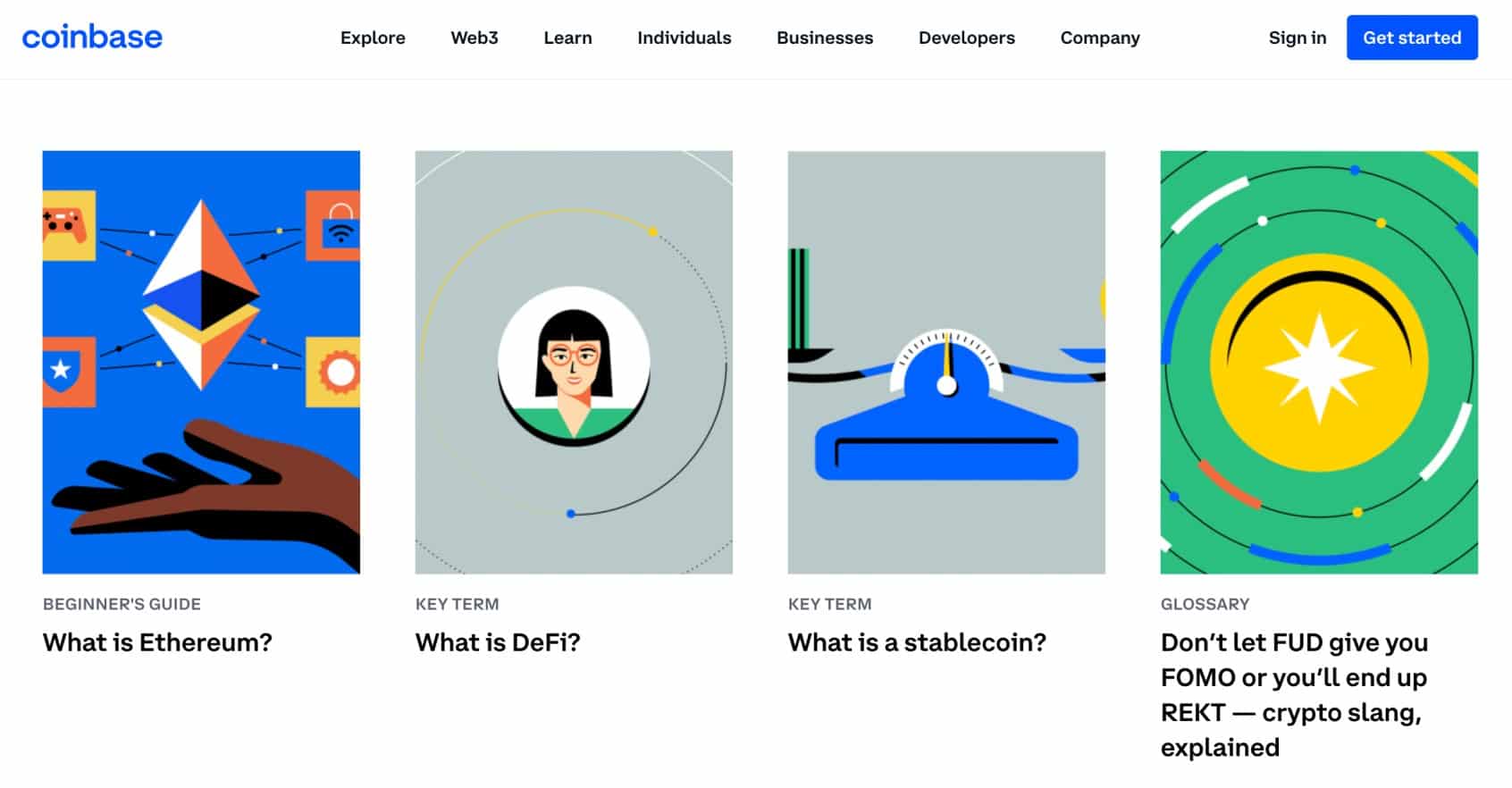 Coinbase, for example, offers an in-house learn-to-earn program that rewards users for reading articles and watching videos. Rewards are paid in a variety of different cryptocurrencies, including Stellar, EOS, Orchid, and BAT. There is no requirement to deposit or risk any money when using the Coinbase learn-to-earn program.
Which Cryptocurrency is Best for Earning
We found that certain cryptocurrencies are better than others when it comes to earning free rewards.
Here's an overview of the best cryptocurrencies to focus on:
Presales
One of the best ways to earn crypto is by investing in the best crypto presales on the market.
There are several reasons for this. First, presales are brand-new crypto projects that are often creating a solution to a real-world problem. Alternatively, some presale projects seek to revolutionize certain industries.
Either way, presales offer an unrivaled opportunity to invest in a new concept from the ground up. This innovative concept will incentivize users to give their opinions while earning free crypto along the way. Could this be the next crypto to explode like Bitcoin?
PoS Crypto
Proof-of-stake (PoS) cryptocurrencies also offer a great way to earn free crypto. This is because PoS coins are deposited into the native blockchain to keep the network secure. In return, the PoS coins generate passive income via staking.
eToro enables users to stake Ethereum, Tron, Cardano and other leading altcoins at various APYs. There is no lock-up period, so investors can withdraw their PoS coins at any time.
Low-Cap Crypto
Low-cap crypto projects also offer a great way to earn free crypto. This is because low-cap coins often come with huge APYs when depositing them into an interest account.
As we noted earlier, depositing Smooth Love Potion tokens into OKX will generate an APY of 123%. Other examples include Sweat and Core, which offer APYs of 97% and 78% respectively.
These APYs are far and beyond what can be earned in a traditional bank account or CD.
DeFi Coins
Decentralized finance (DeFi) coins are also ideal for earning free crypto. These are usually coins that back a decentralized exchange (DEX). For instance, the UNI token backs the Uniswap ecosystem. And SUSHI backs the SushiSwap exchange.
By holding a DeFi coin, it is possible to earn free crypto via staking, yield farming, and other passive income streams. OKX is once again a good option here, especially when it comes to APYs.
For example, OKX offers an APY of up to 18% when depositing TrueUSD. This is a stablecoin that is pegged to the US dollar, so investors can avoid the volatility often associated with cryptocurrencies.
How to Earn Crypto Safely & Avoid Scams
In recent years, the growing popularity of cryptocurrencies has unfortunately led to increased scams and fraudulent schemes.
The alarming rise in fraudulent crypto projects stealing from their investors has highlighted the importance of conducting thorough research before making investment decisions.
To safely earn crypto and protect your investments, it's essential to follow these guidelines:
Research and education: Before investing in any cryptocurrency or project, conduct thorough research and educate yourself about the technology, the team behind the project, and the market dynamics. Familiarize yourself with common scams and red flags to better identify them.
Secure your wallet: Choose a reputable and secure wallet to store your cryptocurrencies. Use hardware wallets for long-term storage, and enable two-factor authentication (2FA) to provide an extra layer of security.
Be cautious with ICOs and IEOs: Initial Coin Offerings (ICOs) and Initial Exchange Offerings (IEOs) can be lucrative investment opportunities but can witness scams. Investigate the project's whitepaper, development team, and token utility before investing.
Avoid "get rich quick" schemes: High returns with little risk are usually too good to be true. Be skeptical of projects that promise unrealistic profits or require you to recruit others to participate.
Check for regulatory compliance: Look for projects that comply with relevant regulations in your jurisdiction to minimize the risk of legal issues or scams.
Conclusion
There are many ways to earn free crypto – from staking and interest accounts to rewards-based credit cards, cloud mining, and faucets.
Overall, we found that engaging with a vote-to-earn platform like YieldFlow is the best earning method. This project offers free crypto rewards to users for staking, lending, and yield farming via its simple-to-use platform.
FAQs
How can I get crypto for free?
Which crypto app gives free coins?
How can I get Ethereum for free?
Which is the best cryptocurrency to earn?