eTukTuk is a hot new sustainable crypto leveraging blockchains to offer affordable, eco-friendly solutions while aiming to reduce the economic divide in developing countries. Its mission is to create a 'rEVolution' in the transport space.
The platform witnessed an uptick in investor traction as the global market leans towards sustainable options. This article helps buyers gauge its potential by offering an eTukTuk price prediction from 2023 to 2030.
eTukTuk Price Prediction Summary
End of 2023: eTukTuk's upcoming exchange listings and increasing brand awareness could drive demand for the $TUK token. Also, given the launch of the Driver App, it can attract more users and reach $0.075 by 2023's end.
End of 2025: Ongoing initiatives such as Power Staking, introducing a Layer 2 Sidechain, charity plans, and developing an extensive network of EV charging stations could fuel the price increase to $0.17 by 2025.
End of 2030: As the global market for EV charging stations grows, eTukTuk aims to capitalize on this trend. With more charging stations installed and broader adoption of their eco-friendly solutions, $TUK might reach $0.88 by 2030. The platform's commitment to ESG factors and Binance's robust blockchain security could contribute to this surge.
eTukTuk Price History
eTukTuk is committed to reducing carbon footprints while promoting economic inclusivity by building innovative Electric Vehicle Charging Stations (EVSE) in urban and suburban areas needing significant change.
The eTukTuk token Initial Coin Offering (ICO) follows a pricing strategy that starts low with high discounts for early buyers and gradually surges to $0.04 at public sale, making it one of the most promising crypto projects to watch.
Let's break down the ICO process of the eTukTuk token ($TUK) in a few points:
The eTukTuk token is a BEP20-type token on the BNB Smart Chain. According to eTukTuk's whitepaper, it has a maximum limit of 2 billion tokens.
The token is currently in its community sale phase, where $TUK is priced at $0.024 per token. This phase, accounting for only 0.5% of the total token supply, is exclusively for the early bird eTukTuk community members, offering tokens at a substantial discount.
After the community sale, the presale phase will begin, making up 9.75% of all tokens. It will occur in several stages, each offering a slightly lesser discount than its previous stage.
After the presale, a public sale is planned, pricing the token at $0.04, accounting for 5% of all tokens.
Post-ICO, there's a Token Generation Event (TGE), a term for distributing tokens to eligible owners' wallets, set to occur roughly three months after the start of public sale.
eTukTuk Price Prediction 2023
At press time, $TUK is valued at $0.024 in its community sale phase. By the end of the year, the token could see a significant rise due to its potential exchange listing, which should increase its market exposure.
It's worth noting that the best altcoins often have a clear roadmap that outlines their growth plans. Recently, eTukTuk hit significant milestones: they revealed a working prototype, shared their Power Staking Paper, and expanded internationally by setting up offices in Sri Lanka and Singapore.
They've also partnered with the respected Capital Maharaja Group from Sri Lanka for their launch in the country. eTukTuk also plans to introduce its merchandise to boost brand awareness. These milestones can attract more users, driving demand for $TUK over the coming months.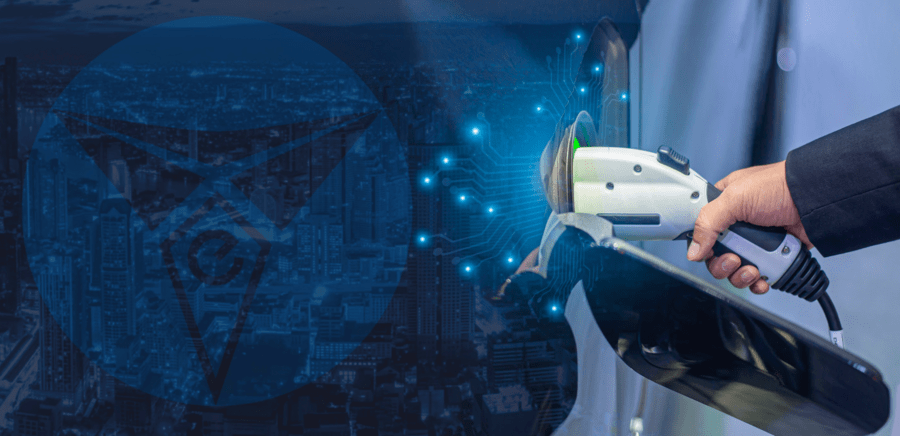 They're now working on their Driver App, a crucial part of their tech ecosystem. Moreover, the project also has plans to list $TUK Token on top-tier CEX exchanges, with support from the Sri Lankan government.
eTukTuk primarily aims to reduce carbon emissions while decreasing the economic divide, especially in developing countries. Their new-age transportation solution and blockchain for security and scalability could help them differentiate from the competition.
Considering these factors and an expected increase in its user base, $TUK could rise to $0.075 by 2023's end.
eTukTuk Price Prediction 2025
eTukTuk is planning to introduce Power Staking to reward network participants. This can attract more users, making it one of the best staking coins to watch.
Also, their proposed addition of a Layer 2 Sidechain should speed up transactions and boost scalability –which is crucial for attracting new users. They also plan to start giving back to their local communities through charity plans to improve their lives.
By acquiring and upgrading its first production site and launching its initial EV charging station, eTukTuk aims to move closer to its vision of an environmentally friendly future through a network of EV charging spots.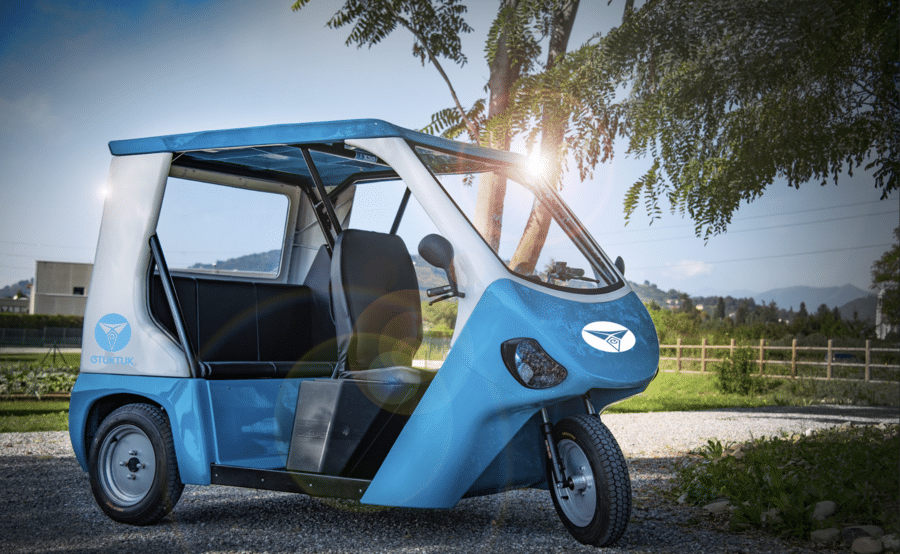 These developments can have a positive effect on $TUK's value. The project's emphasis on sustainability, technology, and community engagement aligns with current market trends and contributes to developing a solid, value-driven growth strategy.
Furthermore, developments in tech can significantly affect a platform's growth. Additional crypto tech upgrades can amplify eTukTuk's growth. Given the successful implementation of these strategies and a favorable market condition, $TUK could touch $0.17 by 2025.
eTukTuk Price Forecast 2030
By 2028, the global market for EV charging stations is projected to reach $111.90 billion, expanding at a Compounded Annual Growth Rate (CAGR) of over 30%. The platform seeks to capitalize on the market's upside potential through its sustainable solutions.
By 2030, eTukTuk would've installed multiple charging stations in Sri Lanka, focusing on increasing their eTukTuk production. Moreover, introducing the Driver App and the ongoing development of the Passenger App may increase the utility and popularity of $TUK.
The widespread adoption of eTukTuk's eco-friendly transportation solutions in markets by 2030 could result in a substantial upside for $TUK.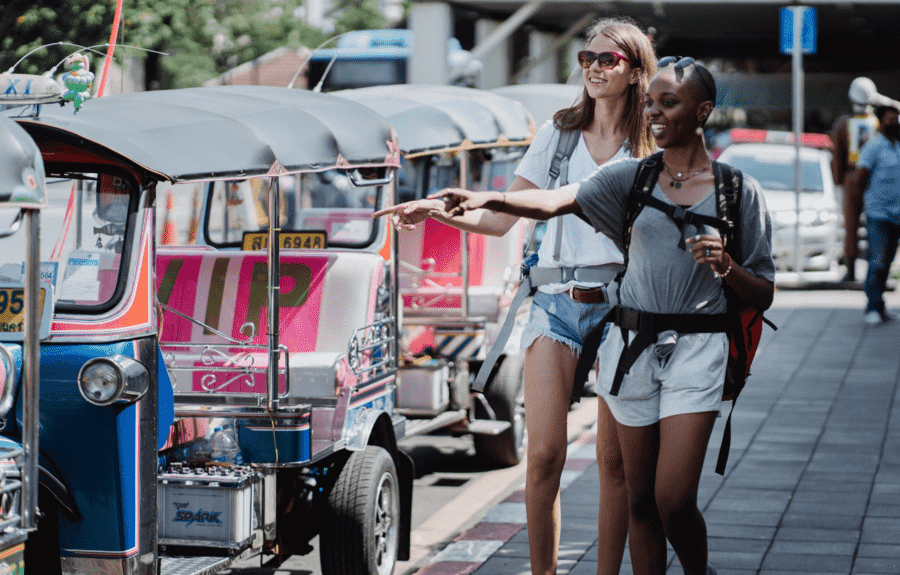 Investors who value ESG (Environmental, Social, and Governance) factors will find eTukTuk's commitment to reducing carbon emissions and promoting financial inclusion appealing.
In addition, $TUK is based on the Binance Chain, utilizing its security, scalability, and operational efficiency. Binance's robust blockchain, alongside eTukTuk's goal to improve people's lives and cause economic change, can positively affect $TUK's market perception.
Given projected market growth, it is possible that $TUK could reach $0.88 by 2030's close. But when identifying the best long-term investment, it is essential to factor in Bitcoin's general sentiment and broader economic events.
Potential Highs and Lows of eTukTuk
Here's a summary of the possible highs and lows of the eTukTuk price until 2030;
| | | |
| --- | --- | --- |
| Year | Potential High | Potential Low |
| 2023 | $0.02 | $0.075 |
| 2025 | $0.08 | $0.17 |
| 2030 | $0.3 | $0.88 |
What is eTukTuk?
eTukTuk plans to shape a sustainable transport future, enabling a shift from conventional tuk-tuks to cleaner, more efficient electric vehicles. Merging green energy and blockchain, eTukTuk aims to reduce CO2 emissions, boost public health, and promote economic progress, particularly in less developed countries.
Traditional ICE (internal combustion engine) TukTuks release more CO2 than cars, highlighting the significance of eTukTuk's eco-friendly solutions.
The platform primarily concentrates on creating solid EV charging infrastructures (EVSE) – a unique innovation for urban and suburban regions in developing nations. They will provide their eTukTuk EVs with affordable, user-friendly vehicles that facilitate a seamless transition to greener transport.
Leveraging Binance's BNB Chain, eTukTuk's network functions on a sharing economy model, offering scalability, security, and efficiency. Its core values center around transparency, integrity, sustainability, innovation, and commitment to economic change.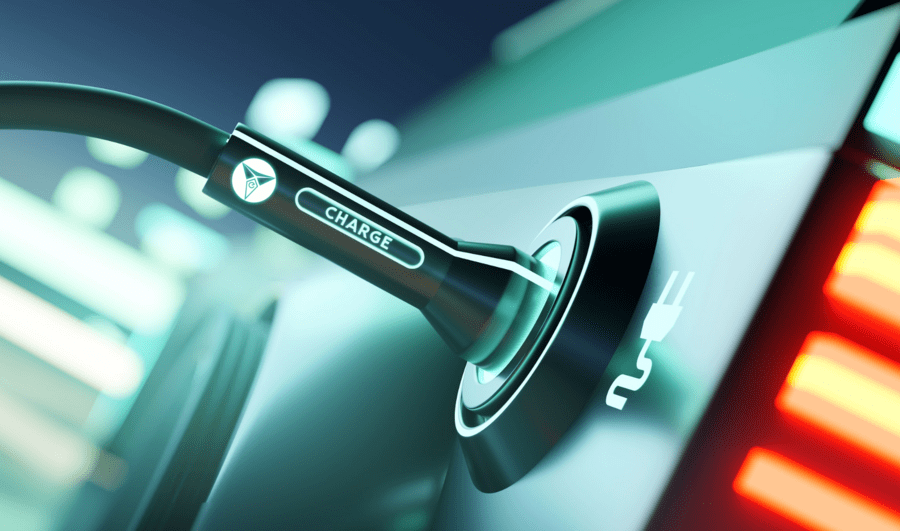 Beyond providing budget-friendly EVs and charging stations, eTukTuk aims to digitize identities and open financial opportunities for everyone, especially where tuk-tuks are a key transport mode. The platform is trying to provide banking services to the unbanked, utilizing the power of decentralized identities.
Also, eTukTuk adopts a "Power Staking" model, where stakeholders can stake $TUK tokens to earn passive income while helping the ecosystem grow.
The rollout of eTukTuk apps, namely the Driver App and Passenger App, aims to simplify the payment process for services using TUK tokens or selected currencies. With these features, eTukTuk aims to reshape global transportation, promoting green energy and financial inclusivity.
What Influences the eTukTuk Price?
Numerous factors, both within and outside of eTukTuk, can affect its price. Here's a simple breakdown of some key factors:
Success of the eTukTuk Sharing Economy: eTukTuk's project also aims to build a P2P sharing economy, which includes territory partners and incentivized staking rewards for network participants. The success and growth of this sharing economy can influence the demand for $TUK tokens and their price.
Strategic Partnerships and Expansion: The company's strategic partnerships, including its territory partners for deploying EVSE and ZEVs, can affect the price. If eTukTuk forms successful partnerships or expands into new territories, it could boost demand for the $TUK token and increase its price.
Adoption of the Binance BNB Chain: eTukTuk's services are backed by Binance's BNB Chain. Hence, changes in the adoption, functionality, or reputation of the BNB Chain can influence the price of $TUK. If the BNB Chain faces regulatory issues, it may also reflect in the $TUK price.
How to Buy eTukTuk?
It's worth noting that the $TUK token contract has passed a thorough audit by Certik. This ensures the highest security standards for your transactions.
Also, high-profile investors like the Capital Maharaja Group and Asian Token Fund, alongside a partnership with Binance, further add credibility to the project. Here's how you can buy eTukTuk:
Step 1: Configure Wallet
Create a digital wallet that is compatible with eTukTuk's platform. MetaMask is a popular option due to its user-friendly application and browser extension. Wallets like Trust Wallet can also be opted for via the WalletConnect Widget on the eTukTuk platform.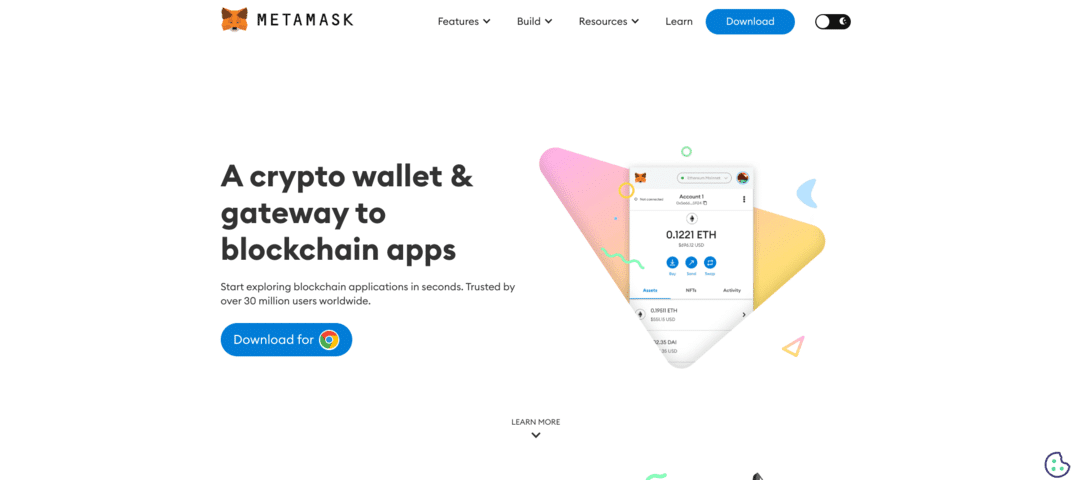 Step 2: Connect
Connect your wallet to eTukTuk's platform by selecting 'Connect Wallet.' Connect MetaMask or any other wallet of your choice. Select the crypto you wish to exchange for $TUK tokens after linking.
Step 3: Purchase $TUK
Enter the number of tokens you plan to buy and click 'Buy $TUK Tokens.' Follow the instructions on the screen soon after to confirm the transaction.
Step 4: Claim $TUK Tokens
Your $TUK tokens will remain on the eTukTuk website until the presale concludes. To claim your tokens, visit the website, click 'Claim,' and authenticate the transaction.
The tokens will be airdropped to eligible addresses throughout the Token Generation Event (TGE). Typically, this will occur three months after the initial sale. Ensure your wallet is configured for a streamlined receiving process. Follow the eTukTuk Twitter account to stay informed about the latest updates.
Conclusion
eTukTuk's future appears promising, given its partnerships and a solid dedication to eco-friendly solutions and financial inclusion. Given the worldwide trend towards electric vehicles, eTukTuk's mission to provide an accessible EV charging network aligns well with emerging market trends.
The ongoing community sale allows investors to buy the $TUK token at $0.024. This price reflects a solid 40% discount compared to the planned $0.04 price for the public sale, creating an attractive starting point for early buyers.
References
https://www.worldbank.org/en/news/podcast/2021/12/22/how-crypto-technologies-could-revolutionize-development-the-development-podcast
https://www.globenewswire.com/news-release/2022/07/18/2480838/0/en/Electric-Vehicle-Charging-Station-Market-Size-Worth-USD-111-90-Billion-Globally-by-2028-at-30-26-CAGR.html
https://money.usnews.com/investing/cryptocurrency/articles/will-cryptocurrency-regulation-affect-crypto-prices
FAQs
What is the eTukTuk token?
Is eTukTuk a good investment?