ArbDoge AI is an Arbitrum-based ecosystem with a shiba inu-theme. The project includes NFTs, a staking program, and a lottery-based giveaway.
ArbDoge AI generated a lot of excitement among traders when it launched, but trading activity in the project's $AIDOGE token has since cooled off. In this guide, we'll explain how to buy ArbDoge AI and take a closer look at whether $AIDOGE is a good investment right now.
ArbDoge AI: Key Points
ArbDoge AI ArbDoge AI is a shiba inu-themed meme coin built on Arbitrum, a Layer-2 scaling platform for Ethereum.
ArbDoge AI's token, $AIDOGE, launched in mid-April and saw a 2,500% gain in its first few weeks. However, $AIDOGE has since fallen 85% from its all-time high.
ArbDoge AI offers $AIDOGE staking, an NFT collection, and a daily lottery. The developers plan to launch a DAO in the near future.
Investors can buy $AIDOGE on OKX or Uniswap.
How to Buy ArbDoge AI Tokens
ArbDoge AI's $AIDOGE token is available to purchase on the centralized exchange OKX. Here's how to buy $AIDOGE:
Step 1: Sign Up for OKX
Visit OKX and click 'Sign Up.' Enter an email or phone number to sign up. Enter the verification code sent to the email or phone.
OKX follows Know Your Customer requirements. Investors must provide their name, address, and a photo of their driver's license or passport to complete registration.
Step 2: Buy $USDT
In the account dashboard, click 'Buy Crypto' and then 'Express Buy.' Select $USDT as the token to buy and enter the amount. Then select a fiat payment method and complete the purchase to buy $USDT.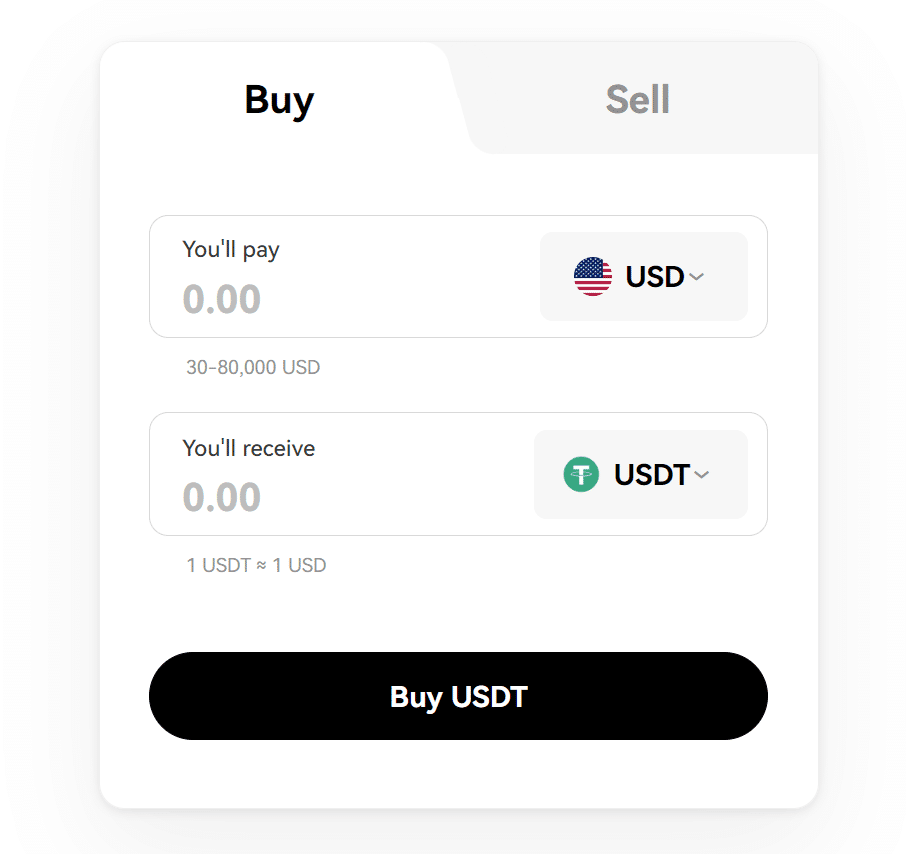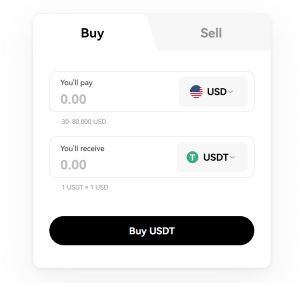 Step 3: Select $AIDOGE/$USDT
Click 'Trade' and then 'Spot' to open the OKX trading platform. Search for 'AIDOGE' and then select the $AIDOGE/$USDT spot trading pair.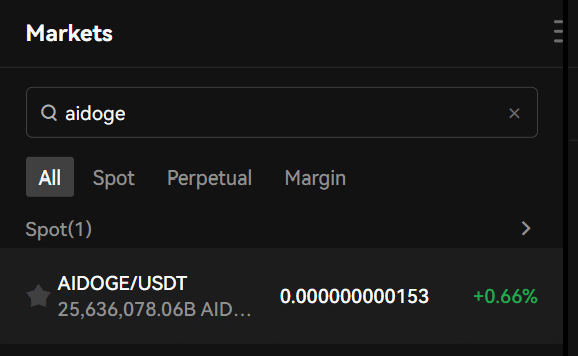 Step 4: Buy $AIDOGE
Create a new market order for $AIDOGE by clicking the 'Market' tab below the price chart. Slide the $USDT amount to 100% to use all available funds. Then click 'Buy' to purchase $AIDOGE. The tokens will instantly appear in the OKX wallet.

What is ArbDoge AI?
ArbDoge AI brings the popular shiba inu meme to the Arbitrum Layer-2 platform while introducing new AI-powered developments.
ArbDoge AI describes itself as an 'experiment' rather than a project.
ArbDoge AI is a project designed for Arbitrum, a Layer-2 scaling system for the Ethereum blockchain.
The project has several components, including the ArbDoge AI token, $AIDOGE. $AIDOGE is an ERC-20 token with a total supply of 210 quadrillion coins. $AIDOGE is frequently burned to reduce the supply. To date, nearly 10% of the total supply has been burned.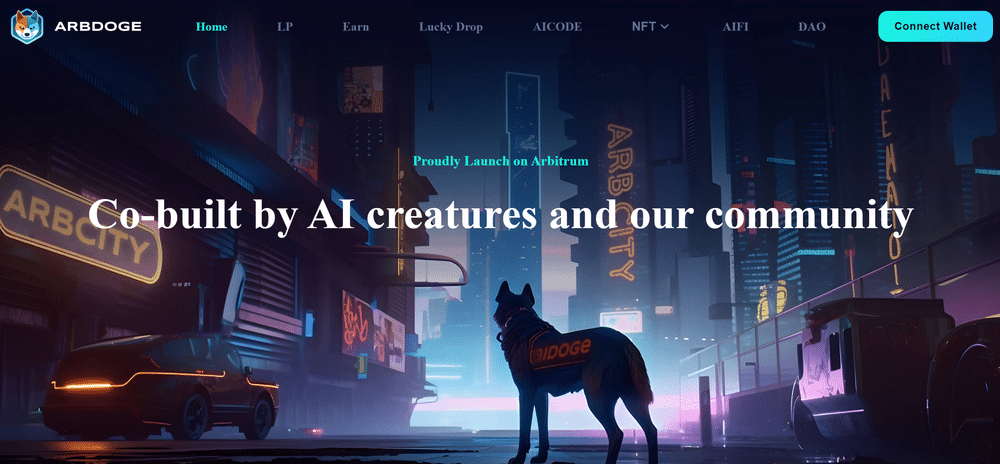 $AIDOGE tokens were initially distributed through an airdrop, but they are now available to buy and sell on the OKX and Uniswap exchanges.
ArbDoge AI also has a governance token called $AICODE. $AICODE cannot be purchased, but instead must be mined through burning $AIDOGE tokens or buying a large volume of $AIDOGE.
The Role of $AIDOGE Tokens
$AIDOGE plays several roles in the ArbDoge AI ecosystem.
First, $AIDOGE can be staked to the Arbitrum Layer-2 network. Staking allows $AIDOGE investors to earn additional $AIDOGE tokens.
Second, $AIDOGE can be used to enter a daily lottery. Every time an investor buys at least $100 worth of $AIDOGE, they receive an entry into the ArbDoge AI Lucky Drop. The drawing is funded by a 3% tax on every $AIDOGE transaction.
Finally, $AIDOGE can be burned to mine $AICODE. $AICODE cannot be purchased directly on exchanges.
Reasons to Invest in ArbDoge AI
There are several reasons why investors may be interested in ArbDoge AI and its $AIDOGE token.
Appreciation Potential
ArbDoge AI launched in the middle of the meme coin spring and received a huge amount of trading interest. The token jumped 2,500% from its initial price within the span of a few weeks.
Since hitting its all-time high, $AIDOGE has fallen 85%. However, meme coins have a tendency to explode upwards on any news or rumors. There is no guarantee that $AIDOGE will appreciate, but many investors may see an opportunity to speculate on a future price increase.
Access to $AICODE
Burning $AIDOGE or buying $AIDOGE in transactions of at least $500 are the only two ways to get $AICODE tokens. $AICODE token holders are entitled to a share of revenue from the sale of ArbDoge AI NFTs.
So, investors could potentially purchase $AIDOGE to burn it to get $AICODE, then potentially earn a passive return from revenue distributions.
Staking Rewards
Investors can stake $AIDOGE tokens to the Arbitrum network and earn additional $AIDOGE tokens in return. According to the ArbDoge AI whitepaper, 0.7% of $AIDOGE transaction volume will be distributed as rewards to $AIDOGE stakers.
Lucky Draw Entries
Investors who purchase at least $100 worth of $AIDOGE will receive entries to the ArbDoge AI Lucky Drop. Lucky Drop drawings take place every 30 minutes and offer rewards in the form of Arbitrum $ARB tokens.
ArbDoge AI Tokenomics
ArbDoge AI's tokenomics are relatively complex.
The project has a total supply of 21 quadrillion $AIDOGE tokens. However, 1% of $AIDOGE tokens are permanently burned with every transaction. To date, 9.993% of the total supply, or 20.984 trillion $AIDOGE, have been burned.
The total tax on each $AIDOGE transaction is 8%, split up as follows:
1% of tokens are permanently burned
0.7% of tokens are transferred to a pool for staking rewards
3% of tokens are converted to $ARB and used as rewards for Lucky Drop drawings
1% of tokens are recycled to provide exchange liquidity
0.8% of tokens are converted to $ARB and distributed to $AICODE token holders
1.5% of tokens are reserved for a development fund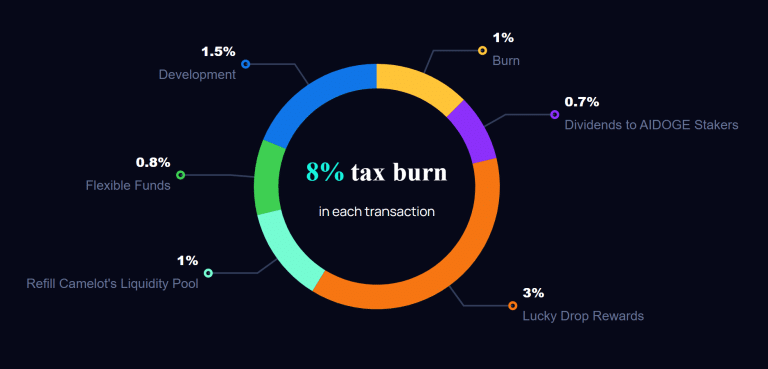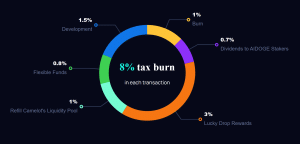 The ArbDoge AI development team plans to roll out a DeFi platform—what it refers to as "AIFi"—in the future. When that happens, the distribution of $AIDOGE from the transaction tax may be modified.
Before ArbDoge AI launched, 100% of the token supply was distributed to the project's community through a series of airdrops. The airdrops were first-come, first-serve and were open to anyone who qualified for Arbitrum's $ARB airdrop.
In addition, qualified users could invite friends and earn additional $AIDOGE for doing so.
$AICODE has its own tokenomics. The supply is capped at 1.025 million tokens, to be unlocked through mining over a period of 10 years. 60% of $AICODE tokens will be unlocked by burning $AIDOGE, while 40% of $AICODE will be unlocked through $AIDOGE purchases.
ArbDoge AI Price Prediction: Is $AIDOGE a Good Investment?
$AIDOGE jumped more than 2,500% after it launched in mid-April. The token hit an all-time high of $0.00000000105 on April 30 and had more than $470 million in trading volume according to CoinMarketCap.
However, $AIDOGE has fallen 85% to a price of $0.000000000155. Trading volume has dropped below $10 million.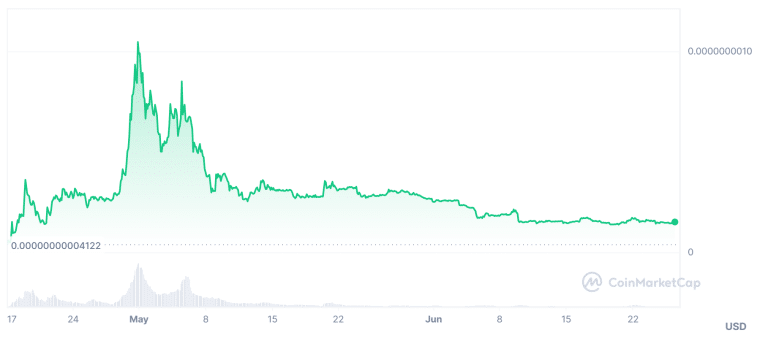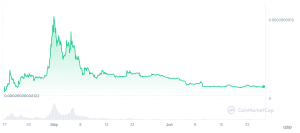 It's difficult to predict a future price for $AIDOGE with confidence because there have been relatively few meme coins with utility. $AIDOGE is not just a meme coin, but also offers staking, access to the Lucky Drop drawings, and the ability to mine $AICODE. It's also highly deflationary.
These features suggest that $AIDOGE will become more valuable over time. However, $AIDOGE's utility depends to a large extent on the coin experiencing high transaction volumes. Low trading volume could create a negative feedback for $AIDOGE as fewer tokens are burned and the Lucky Drop reward pools diminish in size.
One price prediction sees the current price of $0.000000000155 as potentially very stable thanks to technical support. However, if $AIDOGE drops further in price, it could fall an additional 18% to support at $0.000000000128.
Over the long term, it is possible that $AIDOGE will continue to lose value. The project team will likely need a major catalyst, such as the launch of a new set of features, to reinvigorate trading in this token.
A Promising Alternative to ArbDoge AI: AiDoge
ArbDoge AI isn't the only project building on the shiba inu meme while exploring new applications for AI in crypto. Another token, AiDoge ($AI), promises to unlock powerful new uses for AI algorithms.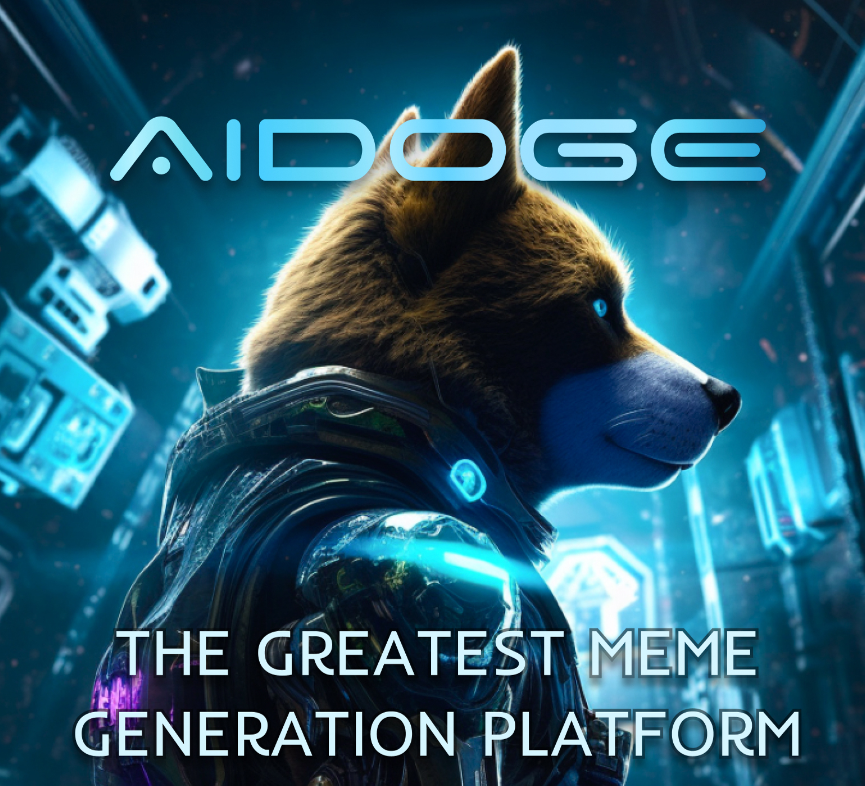 Despite the similarity in their names, Arbdoge AI and AiDoge are not related. AiDoge is built on Ethereum and its $AI token is an ERC-20 token.
AiDoge is developing a generative AI algorithm that can create new memes in seconds. All users have to do is describe the meme they want to create, and AiDoge's platform will take care of the rest.
Users can even mint their new memes as NFTs. This allows everyone to see who owns a meme that's gone viral across the internet.
AiDoge's $AI token is key to unlocking the platform's meme generation tools. Users can either spend $AI to purchase credits to create memes or stake $AI to earn daily rewards in the form of credits. The staking mechanism ensures that users can create as many memes as they want with AiDoge.
AiDoge recently completed an exciting $14.9 million presale and launched on the centralized exchange MEXC as well as the decentralized exchange Uniswap. $AI spiked nearly 680% after launch, but has since fallen below its ICO price.
So, investors currently have a chance to buy $AI at a significant discount before its AI generation platform launches.
Conclusion
ArbDoge AI is an Arbitrum-based project that offers staking, NFTs, daily prize drawings, and more. Investors can buy the project's $AIDOGE token on OKX or Uniswap in just a few steps.
However, ArbDoge AI may not have long-term appreciation potential, as indicated by falling trading volume. Investors may want to check out an alternative shiba inu-themed meme coin, AiDoge. AiDoge is currently available to purchase on MEXC and Uniswap.
FAQs
What is the ArbDoge AI tax?