The meme coin frenzy has been going on for weeks with numerous tokens and projects emerging and seeing incredible gains in relatively quick periods.
The likes of Pepe, Wojak, Sponge and plenty of others have burst onto the crypto scene and allowed earlier adopters to turn small investments into huge profits.
Newly launched Copium ($COPIUM) is another meme coin project that has already gained huge support and traction in the crypto community and is now available to purchase on Uniswap after its hugely hyped presale.
This guide will provide detailed steps on how investors can buy $COPIUM from Uniswap.
How to Buy $COPIUM Token in 5 Minutes
These steps provide brief guidance on how to purchase $COPIUM tokens.
Step 1 – Install a crypto wallet: Investors must have a Web3 wallet, such as MetaMask or Trust Wallet, to purchase $COPIUM tokens.
Step 2 – Fill wallet with ETH: ETH tokens will be needed to purchase $COPIUM tokens and cover gas fees. They can be bought directly on most Web3 wallets or transferred from another exchange of broker.
Step 3 – Get Copium contract address: the $COPIUM contract address for Uniswap is 0x36520f6336490088c2455279C59CEFaC66984b36.
Step 4 – Launch Uniswap: Head to the Uniswap website and select 'Launch App'. Then select ETH as the top pair and click 'Select Token' and paste in the correct Copium address
Step 5 – Convert ETH for COPIUM: Input the amount of ETH to exchange for $COPIUM tokens and select 'Swap'. Note there will be a gas fee to cover and confirm the transaction.
Copium Club Token Overview
Copium is a brand new meme coin project that has quickly gained significant interest from the Web3 community and enjoyed a hugely hyped presale.
The project – a portmanteau of 'coping' and 'opium', two popular crypto terms for investors – is a straight-to-DEX project that is now available to purchase on Uniswap.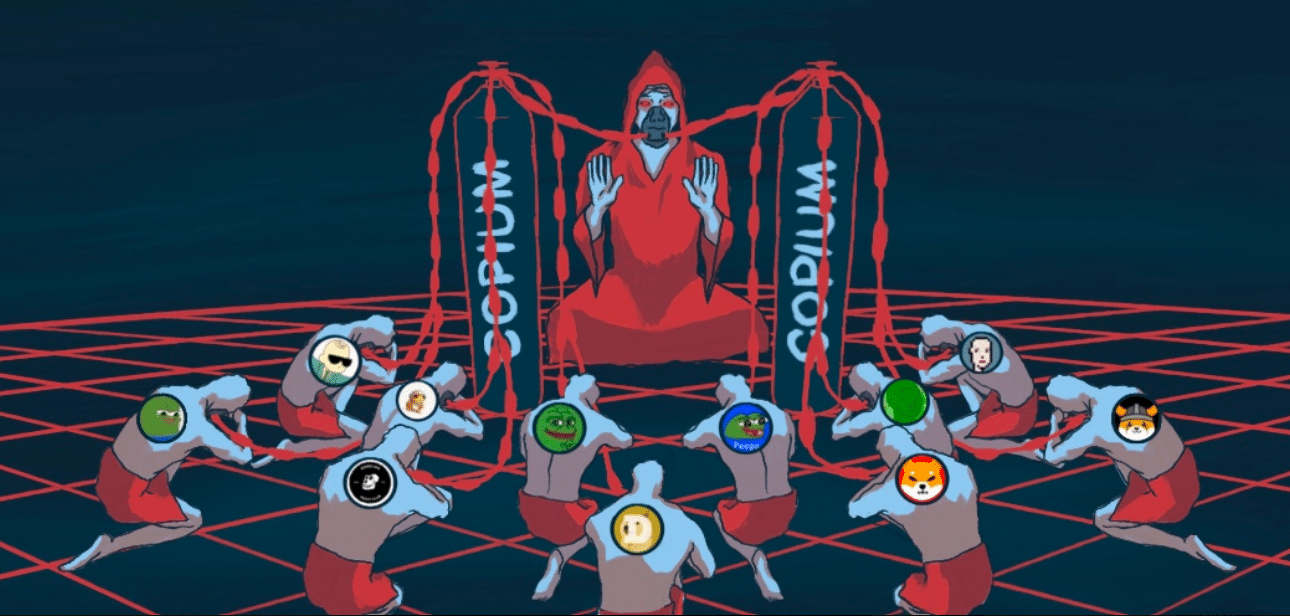 The ERC-20 token, built on Ethereum, is presenting itself as a second chance for buyers who missed out on the likes of $PEPE, $DOGE and $SHIBA, hugely popular meme coins that have seen incredible gains in the space.
Why are People Buying $COPIUM?
The crypto space is in the middle of a meme coin bull run but Copium has stood out from the crowd in a variety of ways.
Its social media channels have quickly grown in size and popularity, with the Twitter page already having almost 20,000 followers and the Telegram channel attracting more than 1,000, with a hugely engaged community.

Looking at who is following the project, it has also attracted several significant players in the crypto space, which has sparked excitement that $COPIUM will blast off in the coming days and weeks.
Its presale was hugely hyped but one of its biggest draws has been the fairness of its launch to those who missed out on the presale.
Those who purchased early will immediately have 10% of their tokens unlocked, but the remaining 90% will be unlocked linearly over the next three weeks.
That means that those who missed the presale will not just have all the tokens dumped by early investors and should ensure rapid growth in the coming days and weeks.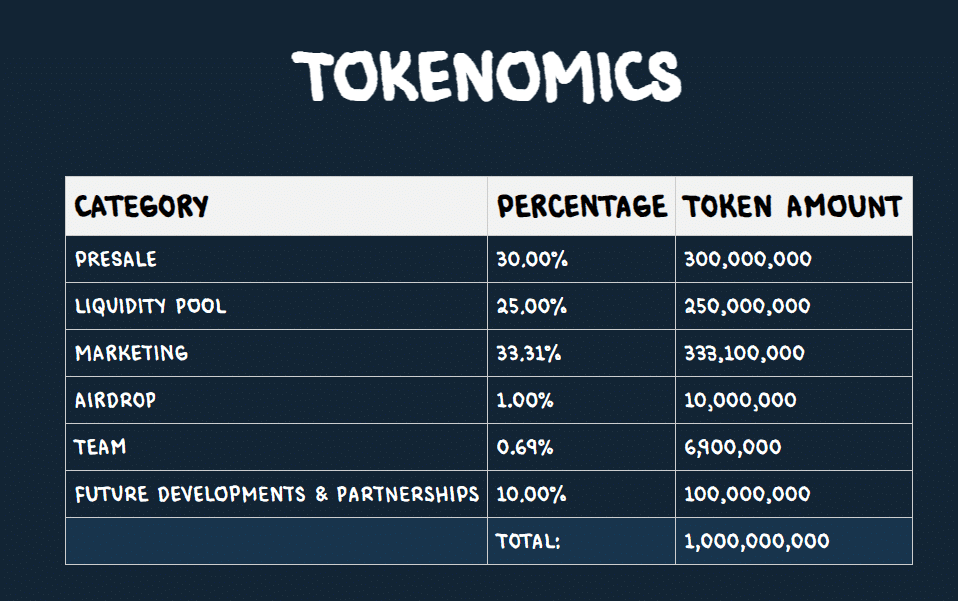 The project also has robust tokenomics with a supply of just 1 billion tokens – 300 million of which were sold during the presale, with the developing team only saving a meme-worthy 0.69% for themselves.
With the majority saved for marketing, splashy plans are expected in the near future.
Copium is also offering an NFT airdrop that is generating significant hype. The NFT drop will be given to the top-200 highest holders within the first two hours of the launch.
It will be calculated by the number of tokens held multiplied by the minutes held.
You can view the latest Copium token price and growth on Dextools.
Full Step-by-Step Guide to Buy $COPIUM Token
Follow these full steps to buy Copium token if the brief overview at the top of the page was not sufficient.
Step 1: Download Web3 Wallet
The first step is to get a Web3 wallet to hold and convert tokens and interact with Uniswap in later steps.
We recommend MetaMask or Trust Wallet, which are available either as browser extensions or mobile apps both for Android and iOS.

Step 2: Fill Crypto Wallet with ETH
$COPIUM tokens are of the ERC-20 standard and built on the Ethereum blockchain.
To beginners that may not mean a lot, but it means that some ETH will need to be your Web3 wallet – not just to swap for $COPIUM but to cover for gas fees, which are fees that allow the network to complete the transaction.
$COPIUM cannot be bought directly with a debit/credit card.
ETH can be purchased directly on MetaMask or Trust Wallet with a credit or debit card – they use third-party apps such as MoonPay or Transak, which are totally safe and legitimate.
Alternatively, buyers can purchase ETH tokens on a crypto exchange and transfer to the wallet.
Step 3: Get $COPIUM Address
This is a vitally important step, you do not want to get the wrong contract address and send your ETH to a wrong, or scam, project.
If funds are sent to the wrong address they are difficult to recover.
To find Copium on Uniswap and avoid scammers be sure to post the correct smart contract address for the token into the search bar: 0x36520f6336490088c2455279C59CEFaC66984b36.
Step 4: Launch Uniswap
Next, head to the Uniswap website and in the top-right corner is a box in pink labelled 'Launch App'.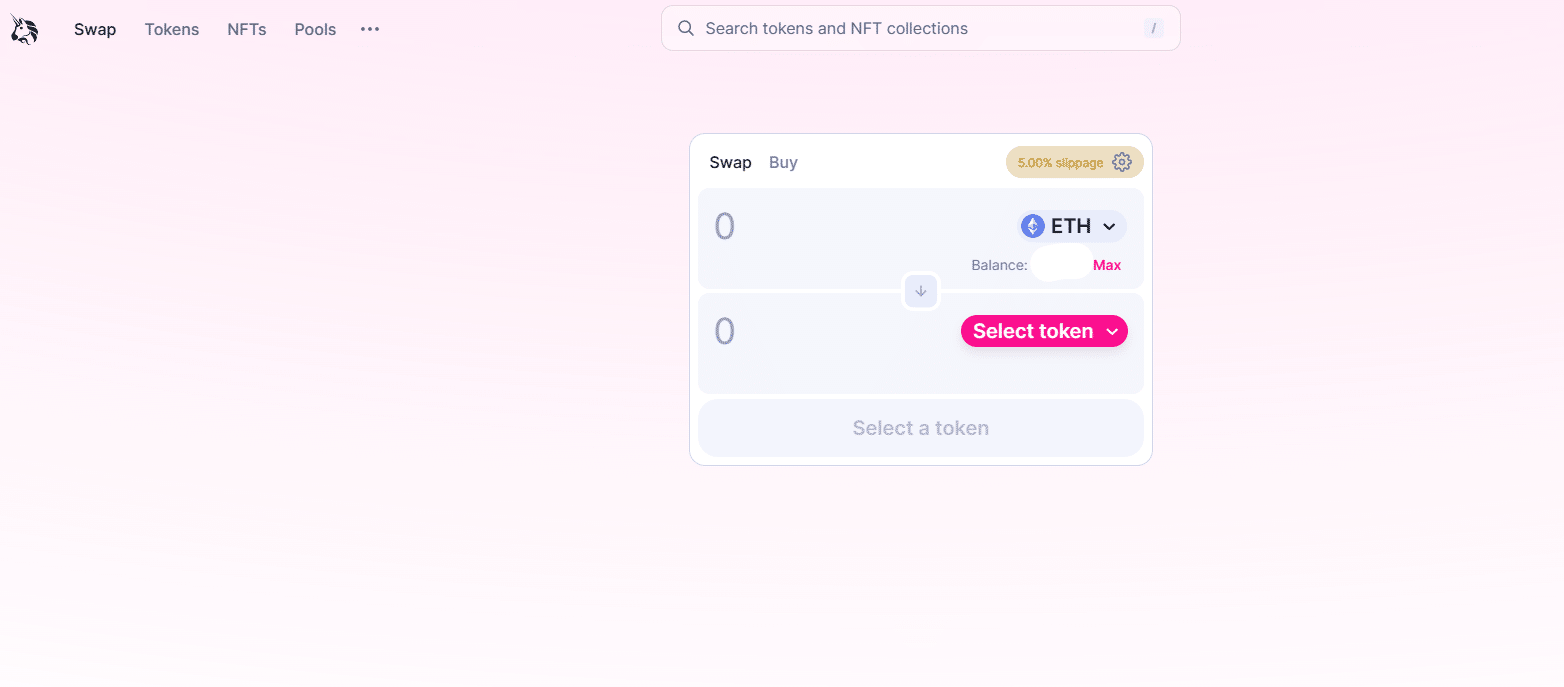 Select this and then connect your Web3 wallet to the decentralized exchange by putting in your password to sign in.
A new page, the 'Uniswap Interface', will open with a box in the middle.
Step 5: Convert ETH for COPIUM
That box is where you convert tokens. In the top box select ETH, which will show how much your wallet holds.
Below will be a box marked 'Select Token'. Click this and then carefully input the exact contract address for $COPIUM – it is best to copy and paste this directly as one wrong character will send your funds elsewhere.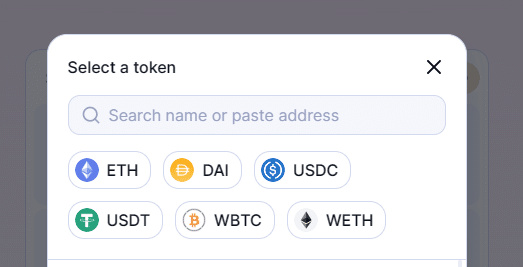 Enter the amount of ETH you wish to swap – there is the option to select 'Max' which will account for gas – for $COPIUM and select the bright pink box marked 'Swap'.
Step 6: Check Slippage and Gas Fees
Check slippage and gas fees to ensure the purchase goes through. The former takes into account possible price variations during the transaction and may need to be set at 5% or more to ensure it goes through.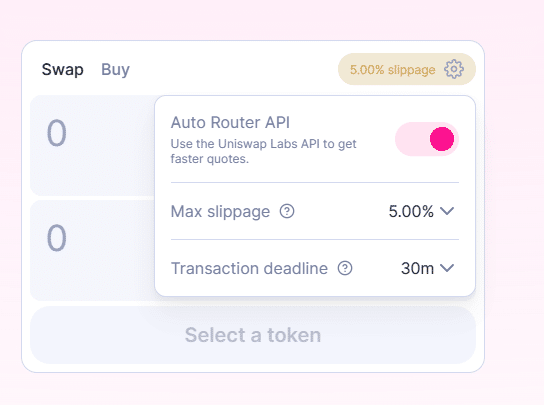 That can be done by selecting the cog in the right corner and changing the number.
The latter will give an estimate of the gas as a prior warning.
Step 7: Confirm the Transaction
After selecting 'Swap' another box will appear that shows an estimate of the gas fee and if you are able to cover it. If so, confirm the transaction, if not you may have to adjust the amount of ETH being spent or tweak the slippage.
Once confirmed the transaction will take a couple of minutes to complete.
Conclusion
Copium is a high-potential meme coin that has already generated significant interest with crypto alpha groups and influential members of the crypto community.
Its promise of a fair launch has been seen as a huge positive by crypto investors, while its presale and NFT airdrop also generated significant interest.
It is expected to see huge interest in the coming days and weeks.
FAQs
Is Copium token going to explode?