As the world of digital currencies grows, projects such as Scorpion Casino are carving a niche by leveraging the thrill of internet-based betting with the promising financial prospects of cryptos.
Scorpion Casino's native currency – $SCORP, which is currently available to buy in its presale – allows users to accrue daily returns anchored to the platform's performance.
This article offers a simple guide on buying $SCORP tokens that aim to cultivate a reliable and rewarding scenario for investors and gaming enthusiasts.
Acquiring $SCORP Tokens – Simple Guide
Here's a brief tutorial on purchasing $SCORP tokens during the presale.
Step 1: Create a Wallet: Start by downloading a crypto wallet. MetaMask, Coinbase Wallet, and Trust Wallet are fully compatible with the Scorpion Casino platform.
Step 2: Obtaining BNB/ETH/USDT: Next, it's crucial to top up Binance Coin (BNB), Ethereum (ETH), or Tether (USDT) within your wallet. You can achieve this directly through a wallet or by purchasing from an outside exchange and transferring them.
Step 3: Connect the Wallet: Next, navigate to the Scorpion Casino's presale webpage and link your wallet by hitting the 'Connect Wallet' button. Then, select the crypto (BNB, ETH, or USDT) you'd like to exchange for $SCORP tokens.
Step 4: Purchase $SCORP Tokens: Finally, click the 'Buy Now' option and adhere to the directions to confirm the transaction. After validating your purchase, $SCORP will be swapped and set for claiming once the presale ends.
Scorpion Casino ($SCORP) Crypto Presale Overview
Scorpion Casino marks a turning point in the online betting landscape with its native crypto, $SCORP. It deviates from conventional platforms and simplifies gaming by doing away with cumbersome licensing processes and expenses typically linked to traditional casinos.
In Scorpion Casino's broad gaming catalog, users will find casino favorites such as poker, blackjack, roulette, and thousands of leading slot machines. Licensed by the Curacao eGaming entity, all games on the platform are verified as provably fair and subject to regulation. To improve the gaming experience for its users, Scorpion Casino has also partnered with industry powerhouses like BetRadar and CoinsPaid.
By acquiring $SCORP tokens, individuals can gain a stake in the platform's earnings, democratizing the concept of staking – additionally, Scorpion Casino is creating a cutting-edge social gaming space where players or users can accumulate daily rewards.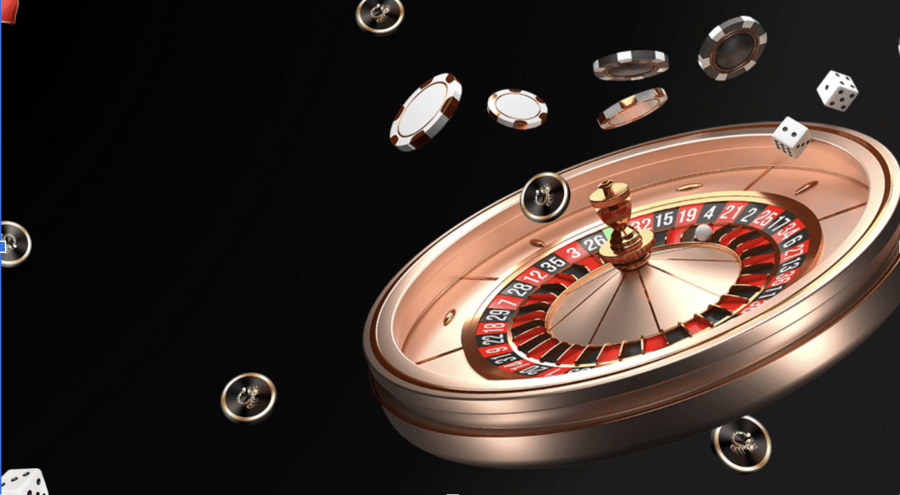 Built on the BEP-20 protocol, $SCORP is the main currency for all betting operations on Scorpion Casino, covering casino games, sports, and eSports. With a fixed token supply of 1 billion units, $SCORP is the cornerstone of this ecosystem.
The various services offered by Scorpion Casino and the $SCORP token's innovative nature make it an interesting player in the betting sector. By skillfully blending online gaming and cryptos with staking rewards, the platform and its $SCORP token present a distinctive, forward-thinking approach to the challenges of the contemporary eGambling environment.
Why is $SCORP Gaining Traction?
$SCORP presents a compelling investment prospect, enticing investors with the promise of passive and regular income and potential for growth in the online gambling arena.
At the center of $SCORP's appeal is its ability to reliably produce passive earnings. Anchored by a mechanism that awards every $SCORP holder a 2% share of the transaction amount, it offers a constant revenue stream. This allocation aligns with the casino's growing popularity, with each bet on the platform presenting the potential for token holders to gain up to $10,000 in passive income daily. This could justify the bullish $SCORP price predictions which have most crypto enthusiasts buzzing right now.
An early stake in the $SCORP token presale introduces another enticing opportunity – initial buyers can buy $SCORP at a discounted rate, promising significant returns after the token begins trading at its IEO price.
Currently, $SCORP tokens are available for $0.01 USDT during the presale but with a projected listing price of $0.05 USDT, a potential 400% profit is immediately on the table.

Investors can also benefit from investing in Scorpion Casino by accessing a secure, fully regulated online gambling platform. Approved by the Curacao eGaming licensing authority, Scorpion Casino provides a safe and equitable gaming experience, with over 30,000 monthly betting options, alongside 210 casino games and 160 live games.
The built-in deflationary trait of $SCORP adds another layer of attraction for investors – Scorpion Casino's whitepaper outlines that $SCORP deploys a one percent transaction burn tax, progressively contracting the token pool. This scarcity-driven approach could magnify the token's value over time, proving appealing for investors with an eye on its long-term progression.
Moreover, $SCORP operates as the exclusive currency within Scorpion Casino, facilitating various betting games on the platform.
Specifically designed for high-stakes players and investors, the casino's Elite Scorpion Members Club offers additional benefits, with perks including preferential treatment, enhanced betting winnings, and exclusive discounts, each adding to the club's appeal.

By incorporating major sports leagues, including NBA, NHL, Champions League, MLB, Primera Division, the football World Cup, Bundesliga, UFC, and Boxing, Scorpion Casino maintains a competitive edge over rivals.
This vast array of betting and gaming options further solidifies the investment potential of $SCORP and the token embodies an exciting investment opportunity thanks to its regular income potential, growth prospects, presale benefits, and critical role within an advanced gambling platform. The promise of a stake in a dynamic online gaming ecosystem gives it value beyond pure financial gain.
Consider joining the official Scorpion Casino Telegram group to receive the latest developments.
How to Buy $SCORP Tokens – Step-by-Step Guide
Buying $SCORP tokens is simple, requiring only a few steps. This section provides a systematic walkthrough for buying the $SCORP token.
Step 1: Setting Up Your Digital Wallet
Your first task is to create an electronic wallet compatible with the Scorpion Casino's system.
MetaMask is a widely preferred option that can be downloaded from the App Store or Google Play for mobile devices and also has a handy browser plugin for desktop transactions. Additional wallets compatible with the platform's ecosystem include Trust Wallet, WalletConnect, and Coinbase Wallet.
Step 2: Acquiring USDT, ETH, or BNB
Next, deposit USDT, ETH, or BNB tokens into your newly created digital wallet.
These constitute the cryptos necessary for purchasing $SCORP tokens – if your wallet lacks them, they can be purchased via MetaMask or another trusted exchange portal. Alternatively, users can transfer existing holdings of the tokens from an exchange or crypto broker.
Step 3: Pairing Your Wallet
With an adequately stocked wallet, you can head to the Scorpion Casino presale page, where you'll need to link your wallet to the platform. Complete this by clicking the 'Connect Wallet' button on the platform.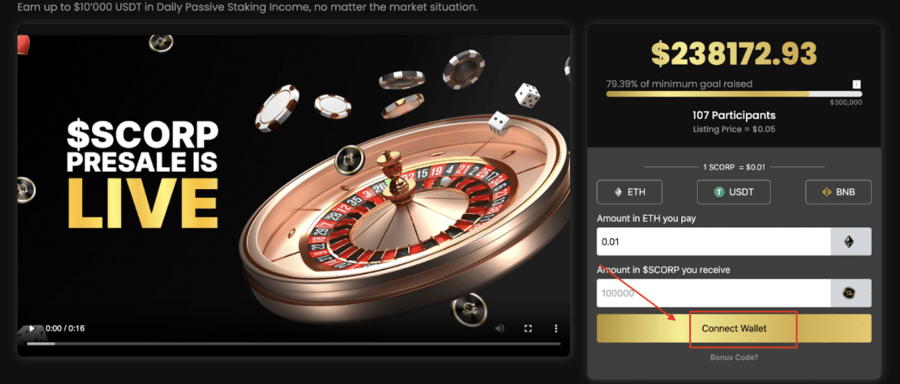 Following successful wallet pairing, you can choose your crypto (USDT, ETH, or BNB) to fund your $SCORP token purchase.
Please note that the minimum investment threshold is fixed at $100.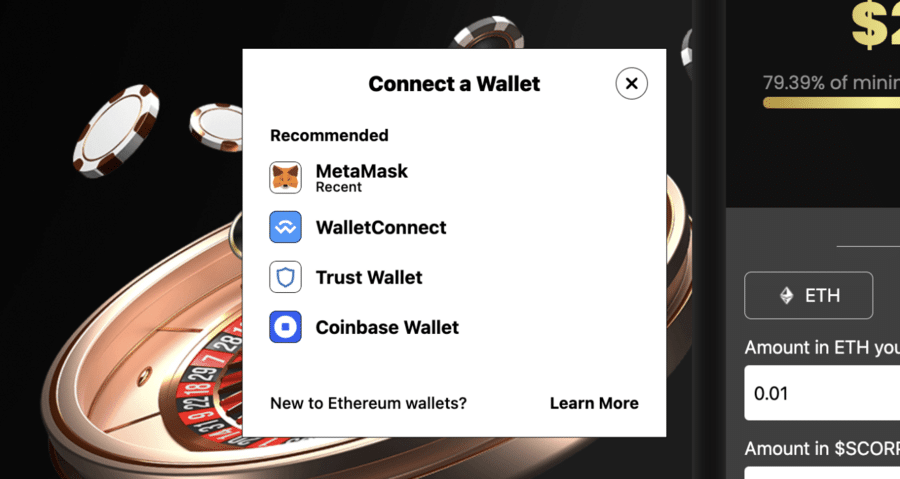 Step 4: Exchanging ETH, USDT or BNB for $SCORP
Now, you can swap your selected cryptocurrency for $SCORP tokens, which can be done by confirming the transaction after clicking on the platform's 'Buy Now' button. Gas fees will also need to be paid.
Buyers can collect their $SCORP tokens from the presale webpage when the presale concludes, with details to be made available closer to the time.
Conclusion
Scorpion Casino stands out by marrying the thrills of online gaming with the robust financial prospects of staking rewards and crypto. The acquisition of $SCORP tokens, Scorpion Casino's native currency, offers an exciting pathway to regular passive returns tied to the platform's performance.
At the time of writing, $SCORP tokens are available at a presale cost of just $0.01 USDT – considering the listing price is $0.05 USDT, a price increase of 400%, early adopters can leverage the token's considerable growth potential.
This step-by-step guide simplified the $SCORP token buying process, from setting up a compatible wallet to purchasing the tokens. By owning $SCORP tokens, individuals can access Scorpion Casino's wide-ranging gaming options, its partnerships with industry leaders, and a promising regular income source.
FAQs
What is the $SCORP token?
Should I buy the $SCORP token?