Toncoin (TON), also called "The Open Network", is an L1 blockchain originally developed by Telegram, now being managed by the Ton Foundation.
The campaign has seen a surge of interest recently on social media and the token has observed an 80% increase this month.
This was most likely due to integration with Telegram, which is the primary communications platform used by crypto projects worldwide. A Ton wallet is now available through Telegram, which could represent a huge boost for adoption.
It presently trades at above 500% of its all-time low of $0.3906, its price now being $2.50. It is also 9th by overall market cap at the current time with about $8 billion in trading volume – it only recently broke into the top 10 coins.
Quick Coinbase Step-By-Step Purchase Guide
Let's take a quick look at TON investment on Coinbase, a great exchange for beginners.
Step 1 – Registration: First, visit the Coinbase website and start your account. This takes just five minutes. Enter your personal information (email, password, phone, etc.) and upload a copy of a government-issued ID. Verification should be rapid.
Step 2 – Download Coinbase Wallet and send ETH: Next, download the Coinbase wallet and send some ETH to the same wallet.
Step 3 – Search for Ton: There is a search bar at the top of the page. Type 'TON' into this search bar to check for your asset.
Step 4 – Buy Ton: In the order box that appears, type in the amount in ETH to invest in Ton, and click invest.
We offer a more detailed guide on where to buy Toncoin further down the page.
Where To Buy Toncoin in 2023
For those looking to invest in Toncoin coins (TON), it is only available on two exchanges at the present time – Coinbase and Binance. These are two of the most well-known exchanges that are focused primarily on cryptocurrencies as opposed to other financial products.
Yet even through Coinbase, it is only available through Coinbase Wallet, not the centralized exchange. So it can only be purchased, and not traded. A similar situation is in place for Binance, which recommends users download TrustWallet to facilitate the transaction.
1. Coinbase – Popular Regulated Crypto Exchange with Transparent Fees & Wide Range of Cryptos
Coinbase was started in 2009 in the USA by Brian Armstrong, a former AirBnB engineer. It is divided into Coinbase, Coinbase Pro, and Coinbase Wallet. The difference is that Coinbase Pro is for professionals, and comes with much smaller fees for large volume orders, Coinbase Wallet allows access to decentralized crypto, and standard Coinbase allows access to major cryptos, though it comes with a 3.99% fee if paying by credit card.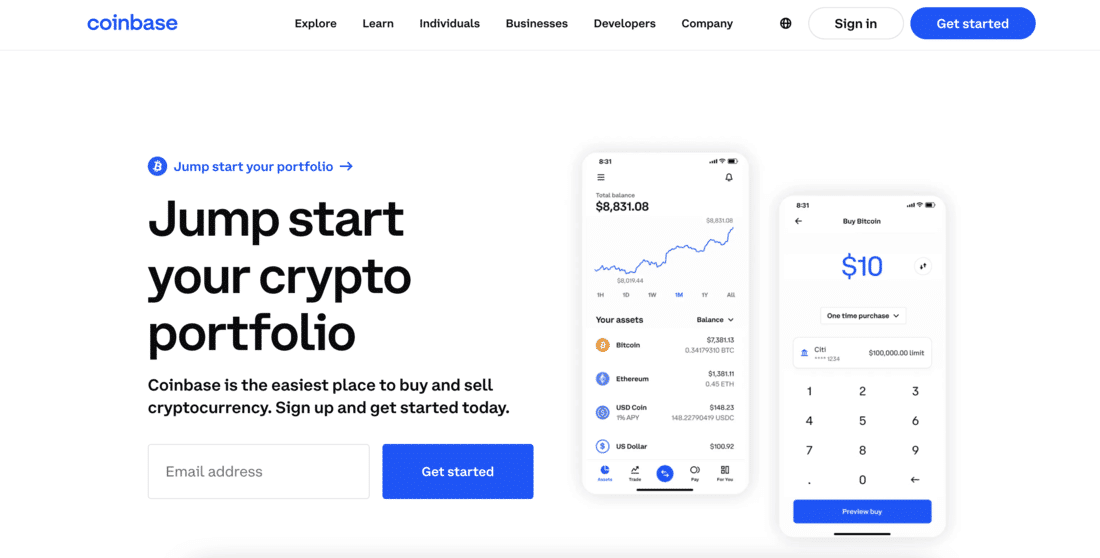 This is quite a steep fee, but can be lessened for those using Coinbase Pro or through Coinbase One is a subscription product that allows fee-free buying and selling of cryptocurrencies, with specific limitations. Coins can also be staked through the Coinbase Earn program. With Coinbase Pro, maker and taker fees depend on the total volume.
Coinbase is known for being regulatory compliant and taking all measures in terms of account security, more than the majority of other exchanges which view compliance as going against the ethos of blockchain. However, it has still not escaped the scrutiny of the SEC.
The platform allows quick withdrawals and allows access to over 250 crypto assets. Features are available for both beginner investors (Coinbase Basic) and advanced traders (Coinbase Pro/CoinbaseOne). This is a great exchange to purchase Ton through and a wonderful exchange for beginners, though the fee structure can be a little confusing to understand for many.
While the Coinbase customer support was lacking in its earlier days, it has come a long way and now offers 24/7 support.
| | |
| --- | --- |
| Debit/Credit Card Deposit Fee | General Fees |
| 3.99% | 1.49 – 3.99% for basic purchases |
Pros
Exchange is easy to use and perfectly suited to beginners
Solid security tools and now a publicly traded stock
Instant way to purchase crypto with PayPal or Bank Card.
Cons
3.99% is one of the highest fees in the industry
Trading fees are difficult to understand
2. Binance – The World's Largest Crypto Exchange with Huge Liquidity Pools and Trading Volumes
Binance is the largest exchange by trade volume and was set up by the (in)famous Changpeng Zhou, a former developer with HFT experience, in 2017.
Binance has switched its offices on multiple occasions and does not have an official HQ, according to its CEO. Over 150 million people are Binance customers worldwide.
Binance has a gigantic suite of offerings for customers, so many it can be a little hard to keep track of.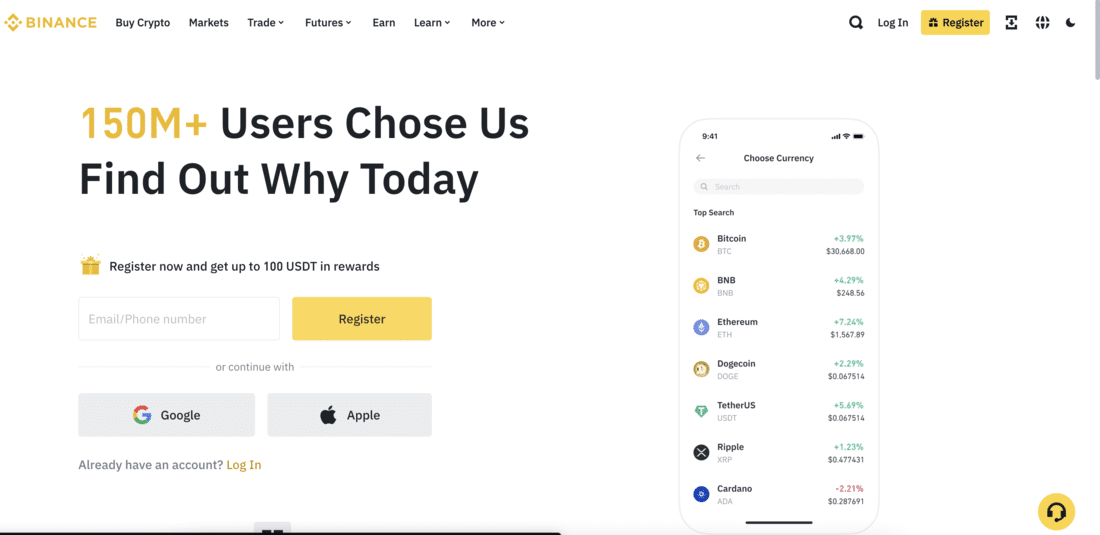 This includes project launchpads, debit cards with cashback, futures, OTC trading, staking, leverage, NFT Marketplaces, its own BNB coin and stablecoin (BUSD), a centralized blockchain (Binance Chain), a decentralized blockchain (Binance Smart Chain) and much more.
In terms of fees, Binance charge a 2% fee if you want to purchase a crypto outright with a debit or credit card. This is half the price you would pay with Coinbase. Binance supports more than 220 currencies and it is an extremely versatile crypto exchange. Trading fees are generally in the vicinity of 0.1%. Over 150 crypto assets are on offer with many more trading pairs.
Binance.US, a separate Binance operation, is cutting jobs and straining under legal and financial pressure. But the main site is very much active and open for business, and is still the #1 place for new coins that want to increase their trade volume and possibly experience upside potential.
Binance could be a great alternative for people looking to cut down on the 3.99% fee for a straight credit card purchase, which is the most common way that a beginner is going to access crypto. The only issue is that Binance is not available to US customers. Binance.US is, but its list of offerings is limited in comparison.
| | |
| --- | --- |
| Debit/Credit Card Deposit Fee | Fee to Buy Bitcoin |
| 1 – 2%, depending on the country of residence. | 0.1% of the purchase amount. |
Pros
Trade Bitcoin and 150+ other cryptocurrencies from 0.1%
Largest crypto exchange for trading volume and liquidity
Fast withdrawals – usually processed within 10 minutes
Fast KYC setup
Huge list of products and services
Cons
Little harder for beginners to use.
Currently under regulatory scrutiny.
What is Toncoin?
For those wondering what is Toncoin? We've got you covered. Toncoin is a fast layer 1 PoS blockchain founded in 2018. It can process millions of transactions per second and is known for its flexible and scalable architecture. It was previously known as Gram and implements an exciting concept known as Sharding, which has been talked about by many other projects, who have not been able to put it together.
For example, Toncoin is far ahead of Ethereum in practically all regards. Its block time is 5 seconds, while Ethereum's is about 12 seconds. Its transaction finality is under 6 seconds, while Ethereum's is between 10 to 15 minutes. Sharding support and cross-shard communication are far better with Toncoin.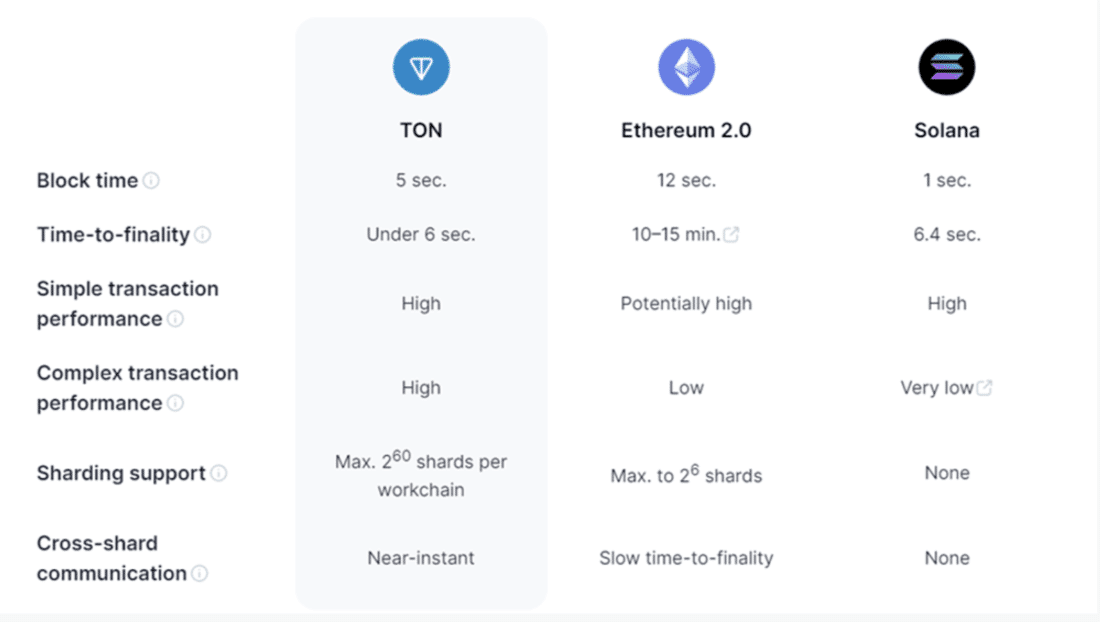 Toncoin was ultimately dealt a death blow by the SEC, who deemed its ICO an unregistered securities offering. As a result, Pavel Durov, the founder and CEO, had to return $1.2 billion to investors and pay $18.5 million in penalties. After this, the project was abandoned before seeing a resurgence in popularity in recent weeks and months.
In total, there are 5 billion TON with 1.2 billion in circulation at the present time. Note that TON is both the ticker and an acronym for the project – "The Open Network".
To get started with TON, all you need is a Telegram account, which most people involved in the Web3 industry will already have.
Is Toncoin A Good Investment?
It's always hard to say for certain whether some is a good investment or not. But Toncoin has a lot of positive elements that are undeniable.
From a technical perspective, it's an extremely exciting project. It won a speed contest in September 2021, where it recorded speeds of 55,000 transactions per second. That's very fast. Many projects talk about what speeds they can theoretically hit, but this is one of the fastest live speeds we have seen in a legitimate environment.
| | |
| --- | --- |
| Cryptocurrency | Toncoin |
| Ticker Symbol | TON |
| Price | $2.50 |
| Price Change (24hr) | 5.86% |
| Market Cap | $8,568,666,840 |
| Circulating Supply | 3,431,892,088 |
| Trading Volume (24hr) | $50.087,707 |
| All-Time High | $5.29 |
| All-Time Low | $0.519364 |
What is most exciting is its near-limitless scalability through sharding. The concept might be a little difficult to understand, but essentially each shard is its own miniature subnetwork with a specific purpose for maximum efficiency. It uses Turing complete smart contracts and has the potential to handle millions of transactions per second.
So the technical side is sorted, and this is a blockchain that can indeed compete with and beat companies like Visa and MasterCard. Visa claims it can handle 24,000 transactions per second (tps) and averages 1,700 in real-time. But we have already seen speeds of 55,000 tps with Toncoin.
Technical excellence is only one part of the equation, but Toncoin excels in both. It's closely linked to Telegram, the primary communication platform for Web3 projects.
Toncoin Price Prediction
Our analysts believe that $3 is quite easily achievable for TON by the end of 2023, as there has been considerable activity regarding the token as of late in the media. Towards 2024 and 2025, the upper price can range between $4.5 and $7. This would be nearly a 300% price increase.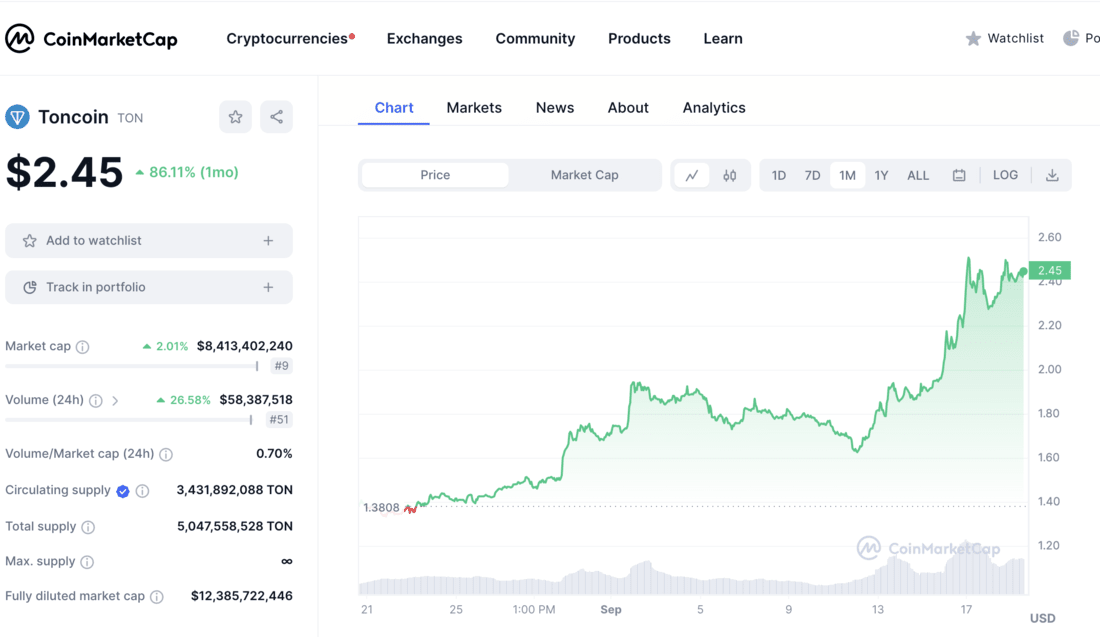 By 2030, the price could go to new heights. TON is only trading at 5x it's all-time low (ATL). Many large-cap cryptos trade at 25,000x their all-time low or more. Upside potential could be gigantic. If developer activity increases, along with adoption, we could see parabolic price increases for this token.
The fact that Telegram integrated a TON wallet into their foundation is a very positive indicator. September has traditionally been a negative month for Bitcoin, but TON has beaten the bear market and experienced its upsurge.
By 2023, the TON price is likely to be in the range of $5.50 to $6.60 based on our analysis. The token has too much momentum and an exceptional technical architecture that is highly likely to see further engagement.
An industry report indicated that its value rise to $470 billion by 2030, a CAGR of about 40%. Toncoin has strategies to introduce file storage and payment channels for users. Coupled with its Telegram partnership, this could easily herald strong price increases in future.
We predict $19 – $25 by 2030, depending on market conditions. If people can easily set up a Ton wallet on Telegram and send funds to one another, adoption levels could skyrocket. For a broader and deeper analysis, check out our detailed TON price analysis guide.
How To Buy Toncoin in 2023 – Detailed Tutorial
The following guides indicate how to buy Toncoin in 4 simple steps with Coinbase.
Step 1: Sign up with Coinbase
The first step is to sign up with Coinbase. Navigate to the official page and input your information including name, address, date of birth, email, etc.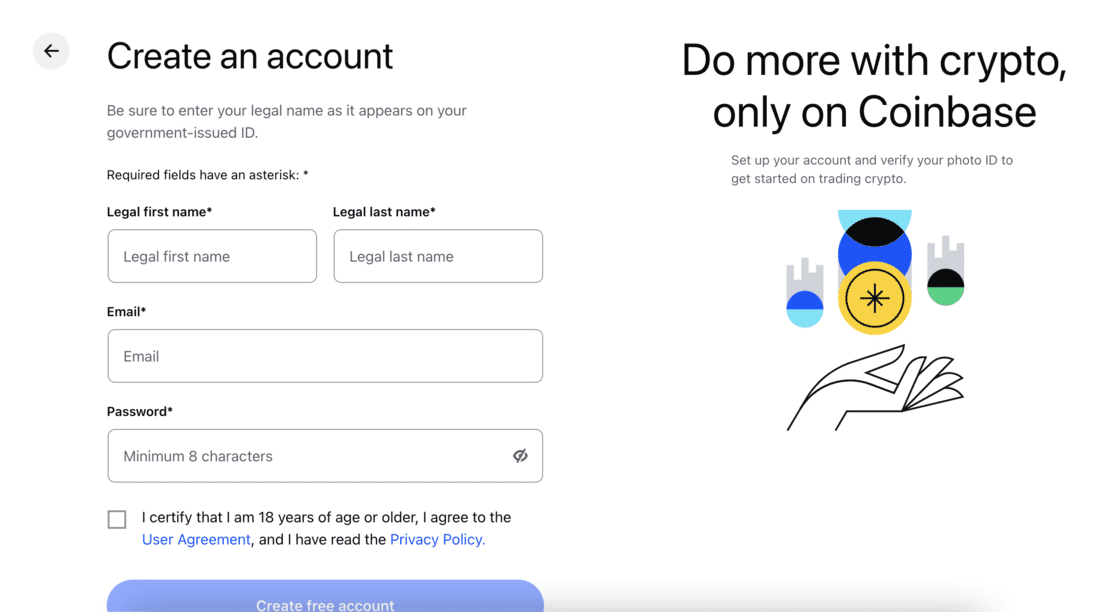 You will also be asked to provide a government-issued ID to verify KYC information.
Step 2: Purchase ETH
You can purchase ETH through Coinbase, as you will need it to make the transaction for TON.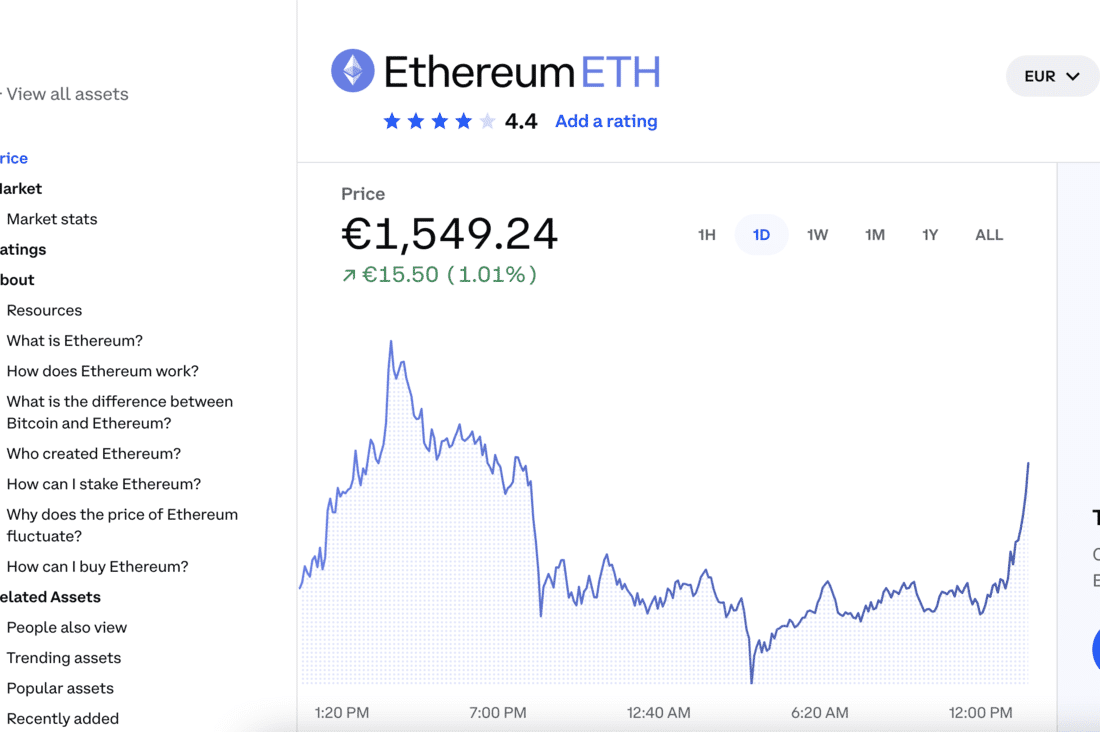 Alternatively, you can purchase ETH through one of the many other exchanges (Shapeshift, eToro, Kraken, etc.)
Step 3: Download Coinbase Wallet
TON is not available on Coinbase's centralized exchange. Instead, it is available for purchase through Coinbase Wallet.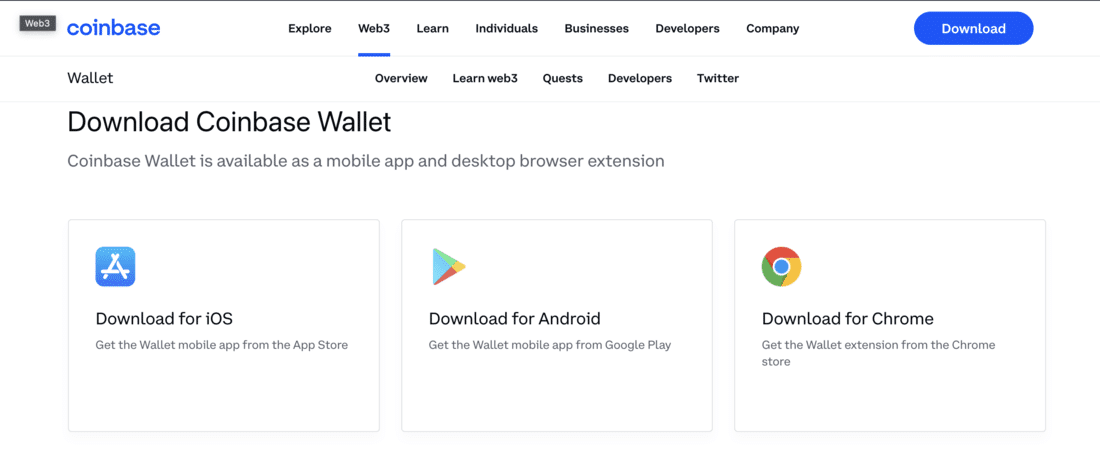 Coinbase wallet is available as a mobile (IOS, Android) and as a Chrome browser extension.
Step 4: Buy TON on Coinbase Wallet
Send your ETH to the Coinbase Wallet to make the trade. You can search for TON through the search bar to make the swap.
Remember to keep some ETH at hand for network fees and to store your private keys securely.
Conclusion
TON has it all. Limitless scalability, lightning-fast transactions, Telegram collaboration, and an integrated ecosystem that includes file storage, payment channels, and its own DNS system with private encryption and decentralized naming. Let's also not forget that it raised a huge $1.7 billion previously but got shut down by regulatory rulings.
It could be extremely interesting to see how it develops with time and the coin is trading at a discount, based on where we believe the price will head in the future. However, projections are not facts, and the price of TON depends on multiple factors and wider market conditions. Individual research is needed along with portfolio diversification and risk mitigation.
Aside from TON, there are other rising cryptos you might want to consider before they become mainstream.
References
FAQs
How can I invest in Toncoin?
Which exchanges have Toncoin?
Does Coinbase have Toncoin?
Is Toncoin a good investment?
What are the benefits of Toncoin?
How much is Toncoin worth?