Injective coin (INJ) is the native cryptocurrency of the Injective blockchain. You can stake your INJ coins to earn more as a reward, vote in the Injective decentralized autonomous organization (DAO) or pay transaction fees. You can also earn INJ tokens by building decentralized applications on the Injective blockchain.
INJ coin is ranked 44 by market cap, which is higher than other popular blockchains and tokens including THORChain, Immutable X, Algorand and Bitcoin SV.
Our Injective coin price prediction considers several factors that affect the INJ coin price, including the token utility and price movements.
Injective Protocol Price Prediction Summary
Injective coin (INJ) was launched via Binance Launchpad in October 2020 at a price of $0.40.
INJ peaked at $25 in April 2021 and never reached that price again.
Our Injective protocol price predictions estimate a price of $14.553 by the end of 2023.
Based on our 2025 Injective coin price forecast, INJ could trade at $25.050.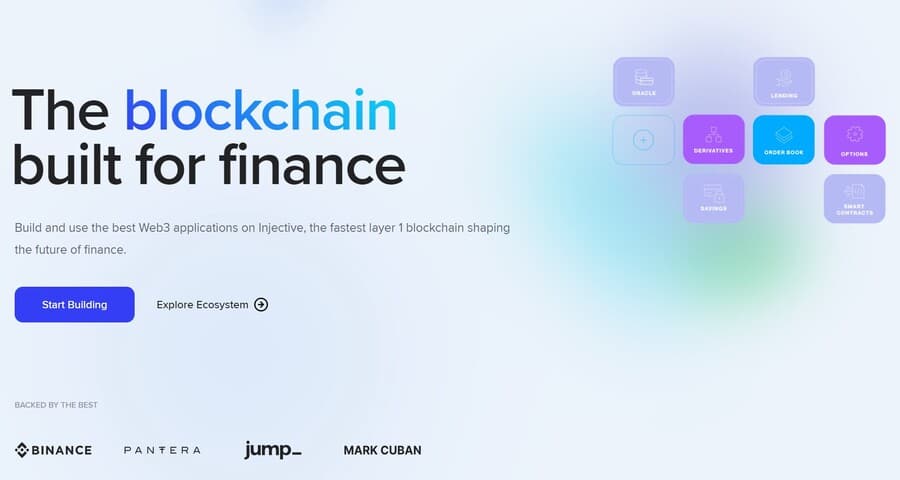 Injective Coin Price Prediction 2023-2030
Our Injective coin price forecast points to an average price of $12.620 for 2023.

According to our Injective protocol price prediction, we could see a top of $14.553 by the end of 2023.

Technical analysis shows Injective coin price could move between $10.787 and $25.050 in 2025.

Injective coin forecast for 2030 shows it could go above $55.
| | | | |
| --- | --- | --- | --- |
| Year | Potential Low | Average Price | Potential High |
| 2023 | $10.687 | $12.620 | $14.553 |
| 2024 | $9.225 | $14.500 | $19.776 |
| 2025 | $10.787 | $17.978 | $25.050 |
| 2030 | $27.153 | $41.453 | $55.753 |
Injective Coin Price History
INJ is the native cryptocurrency of the Injective blockchain. This coin is used for validating blockchain transactions via the proof-of-stake mechanism, but it's also used to incentivize dApps development on the Injective blockchain by giving INJ tokens to developers, and for paying transaction fees.
The INJ coin launched on the Binance Launchpad with a price of $0.40 in October 2020. Soon after that, it traded as high as $1.49 within the same day.
Post-launch, the price started to rally, reaching its all-time high of $25 in April 2021.
Since then, Injective coin has had periods of trading sideways and trading lower until it reached a bottom of $1.16 in July 2022.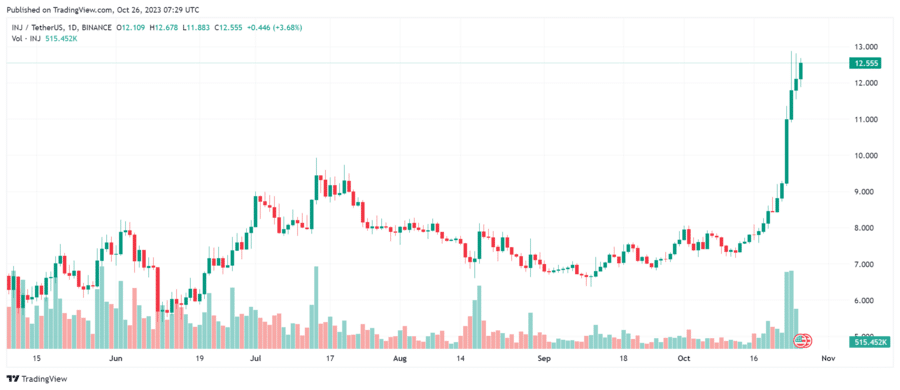 Injective coin price history key points:
Injective coin started trading in October 2020 at a price of $0.40

It peaked in April 2021 at a price of $25

The lowest price since inception was $0.20, which was reached on the same day it was launched

INJ has a market cap of $1 billion from 83 million coins in circulating supply out of 100 billion coins in total
Injective Coin Price Prediction 2023
Cryptocurrencies have been trading in a bear market since reaching the top in November 2021. Thanks to the Federal Reserve which raised interest rates 11 times since the November peak, borrowing money to invest in riskier assets hasn't been cheap in two years.
To move the crypto markets higher, the first step is to end interest rate hikes and start cutting them instead. The Fed signaled that one more rate hike could follow by the end of 2023, which means the bull run is yet to start and crypto token prices including INJ token are likely to remain trading flat by the end of 2023.
Because of macroeconomic factors, the Injective coin could be prevented from going above $15 by the end of 2023 unless a major catalyst pushes the price even in a high-interest rate environment.
There are two major catalysts that will affect INJ's token price in 2023: the Bitcoin spot ETF approval by the SEC and developments within the Injective protocol itself.
Bitcoin is up 100% this year, in part due to the ETF hype, which has also propped up other tokens higher, including the INJ token in late 2023.
Despite that, the team behind the Injective blockchain is hard at work. In November 2023, OKX, which is one of the largest centralized exchanges, has integrated the Injective protocol, simplifying asset management on Injective.
📅 Upgrade to the latest #OKX wallet version today!

✨ We have integrated @Injective_, a high throughput layer-one blockchain desigend for finance.

🔁 Managing your assets on the $INJ chain has never been easier! pic.twitter.com/QrK05iHej0

— OKX Web3 (Wallet | DeFi | NFT) (@okxweb3) November 20, 2023
Moreover, the Injective blockchain has been steadily growing even in late 2023 with increasing number of dApps and validators going live, including Mito Launchpad on testnet. Also, the decentralized exchange Helix has reached over $14 billion in trading volume in November 2023, showing increasing investor and trader activity.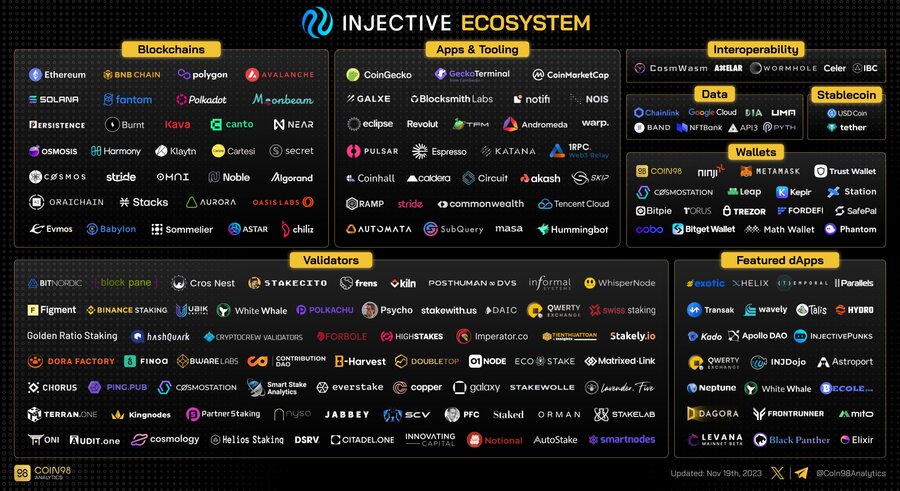 Based on all of this, INJ token could trade as high as $14.553 by December 2023 based on our forecast.
Binance experts have a more optimistic outlook, however, and see the INJ token price trading at $16.77 by the end of 2023, while DigitalCoinPrice experts have a massive target of $36.67 within the same time frame. If this happens, INJ will break all-time high in 2023.
| | | | |
| --- | --- | --- | --- |
| Month | Potential Low | Average Price | Potential High |
| October 2023 | $10.907 | $12.012 | $13.116 |
| November 2023 | $10.705 | $12.107 | $13.509 |
| December 2023 | $11.016 | $12.785 | $14.553 |
Injective Protocol Price Prediction 2024
One major catalyst that can start the crypto bull market in 2024 is the Bitcoin halving event estimated to happen in April 2024. Historically, this event has lead to gains in the overall crypto market not just in Bitcoin.
INJ coin could be one of the major tokens to benefit greatly in the next bull market, mainly because it's a powerful layer 1 blockchain with TPS that rivals Solana, another layer 1 blockchain, with fully-developed dApps to onboard new users.
But this is not only limited to onboarding new users. Injective often hosts hackathons designed to expand its ecosystem and get more developers on its network. In November 2023 Injective offered $100,000 in prizes in the Injective Illuminate Hackathon along with support and funding from Google Cloud. This shows that the Injective blockchain has support from major industry players.
For 2024, Injective plans to add multi VM chains feature and make the Volan upgrade. The VM chains feature, which uses inEVM and inSVM makes it easier for developers from Ethereum, Cosmos and Solana to build on Injective. This simplifies the deployment of new dApps by developers from these three blockchains, creating true multi-chain interoperability.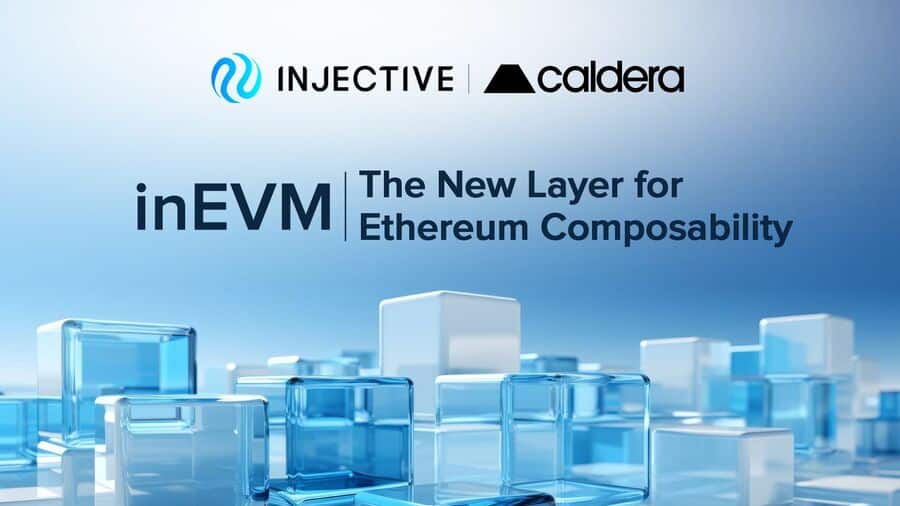 Because of the bull market catalysts and the growing Injective ecosystem, we could see INJ trade at $19.776 in 2024.
Slightly pessimistic forecast comes from Binance experts where they see INJ coin at $17.61 in 2024. CoinCodex, however, believes INJ coin will trade as high as $ 23.31 in 2024.
Injective Coin Price Forecast Long Term Outlook – 2025-2030 Predictions
Between 2025 and 2030, the crypto market is likely to see another drop before attempting new all-time highs. INJ has the potential to become one of the top 20 crypto coins by market cap if it can hold its competitive advantage over other layer 1 blockchains.
During this time, crypto regulations could improve, meaning new liquidity is likely to enter the markets. Cathie Wood, the CEO and founder of ARK investment funds, speculates that the crypto market could scale to $25 trillion by 2030.
As for the Injective protocol itself, there is no roadmap extending beyond 2024. But the future updates aren't hard to guess given how Injective is focused on multi-chain interoperability and financial dApps expansion.
Because of that, we forecast that Injective coin could potentially trade between $25 and $55 between 2025 and 2030, but if Cathie Wood is correct and the crypto market scales to $25 trillion by 2030, then the INJ price could easily double from our projections.
CoinCodex experts see INJ token trading up to $ 49.17 in 2025 and reach a peak at $ 50.94 by 2030. CryptoNewsZ, on the other hand, forecasts INJ token to trade between $20.83 and $29.99 in 2025 and between $60.11 and $86.53 in 2030, which is on the higher end.
Potential Highs & Lows of Injective Coin Price
Injective is not a meme coin but a full blockchain where you can deploy decentralized applications. This means it can potentially go higher or lower depending on market hype and overall macroeconomic factors.
Depending on interest rates, regulation, market hype and market news, INJ coin is likely to trade within the following price range from 2023 to 2030:
| | | | |
| --- | --- | --- | --- |
| Year | Potential Low | Average Price | Potential High |
| 2023 | $10.687 | $12.620 | $14.553 |
| 2024 | $9.225 | $14.500 | $19.776 |
| 2025 | $10.787 | $17.978 | $25.050 |
| 2030 | $27.153 | $41.453 | $55.753 |
What do Other Analysts Predict for Injective Coin?
Injective price predictions vary depending on who you ask, which is why we gathered the INJ coin price predictions of some of the most prominent experts in the crypto space.
CoinCodex experts see Injective trading between $17.87 and $48.84 by 2025, with a peak of $68.74 by 2029.
Similar Injective price forecasts come from CryptoNewsZ whose experts see INJ trading between $20.83 and $29.99 in 2025 while trading at $68.51 in 2029. By 2030, their price prediction is a massive $86.53 per coin.
DigitalCoinPrice is even more optimistic. Based on their forecasts, Injective coin is likely to trade between $35.12 and $43.57 by 2025, peaking at $125.30 in 2030.
Crypto experts at AMBCrypto see Injective trading between $18.97 and $22.76 in 2025, while in 2030, they see INJ trading between $73.18 and $87.82.
CoinEdition forecasts Injective coin trading between $40 and $60 in 2025. Within 2030, they see INJ between $55 and $78.
What is INJ Coin and What is it Used for?
Injective is a layer 1 blockchain that supports smart contracts and interoperable decentralized applications. It uses the CosmWasm, Cosmos's smart contracting platform, to build these dApps. This means developers who have already worked on the Cosmos blockchain can easily deploy applications on the Injective blockchain as well.
Native to this blockchain is the INJ coin. You can use INJ to stake and validate transactions on the blockchain, you can pay transaction fees in INJ coins or you can earn INJ coins by developing dApps on the Injective blockchain.
The INJ coin market cap is $1 billion out of 83 million coins in circulating supply. However, INJ is deflationary as the team burns 60% of the fees generated from the applications, which is likely to drive demand for the coin and increase its price. The remaining 40% is used to incentivize new developers who build on the Injective blockchain.
The Injective ecosystem is already strong with over 100 dApps for swapping coins between chains, play-to-earn games, automated trading vaults based on smart contracts, asset management and more.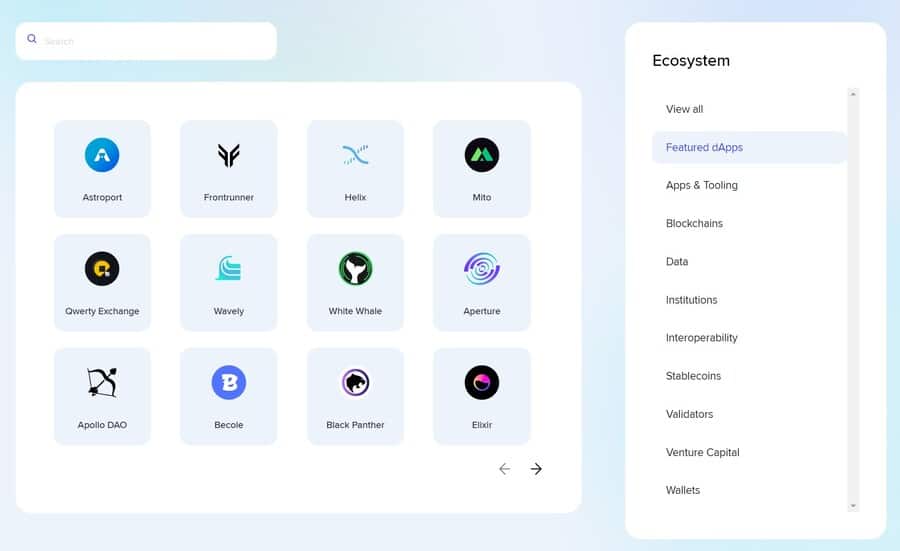 Unlike Ethereum, which has around 17 transactions per second (TPS), Injective boasts over 10,000 TPS, which makes it a solid competitor in the layer 1 blockchain space due to fast transaction settlement and high transaction throughput.
Injective also uses automatic smart contract execution, a rare feature for a blockchain but a useful one in the finance world.
Injective Coin Overview
| | |
| --- | --- |
| Cryptocurrency | Injective |
| Ticker Symbol | INJ |
| Rank | 4 |
| Price change 24H | -2.66% |
| Market cap | $998,561,074 |
| Circulating supply | 83,755,556 |
| Trading volume 24h | $99,923,853 |
| All-time high | $25 |
| All-time low | $0.20 |
What Influences the Price of Injective Coin?
The price of the INJ token is affected by multiple factors including interest rates and inflation, news, market hype, regulation and technological updates on the Injective blockchain.
In an environment with high interest rates and high inflations, cryptocurrencies, including the INJ coin are prevented from going higher. This is likely to change as soon as interest rates start going down and fresh liquidity enters the market.
Also, Injective-specific news can easily affect the INJ token's price. For example, Injective integration into Google Cloud's analytics hub pushed the INJ price by over 10% in two days.
Is Injective Coin a Buy?
Injective coin is a layer 1 blockchain designed for financial uses like exchanges and multi-chain swaps with over 10,000 TPS and low transaction fees. The coin is trading at a 56% discount from all-time highs. If you were willing to buy the INJ token back then, buying it now at a discount will likely make it a better deal.
However, Bitcoin is the first coin to move higher in a bull run, followed by the most popular altcoins like Ethereum, Solana and Ripple. It may take some time before liquidity goes into less popular altcoins like INJ.
Best Place to Buy Injective Coin
Injective Coin is listed on major crypto exchanges, including Binance. This is the largest crypto exchange in terms of number of users and daily trading volume.
It offers over 350 cryptocurrencies to choose from, including INJ, with spot trading fees of 0.1% or lower if you use BNB coin to pay the fees.
Alternatively, purchase INJ with a card by purchasing USDT first and then automatically converting it to INJ. This is the fastest way but it also comes with the highest fees of around 4%. If you're not in a hurry, purchasing INJ on the spot market after you've deposited funds on Binance could be the better option.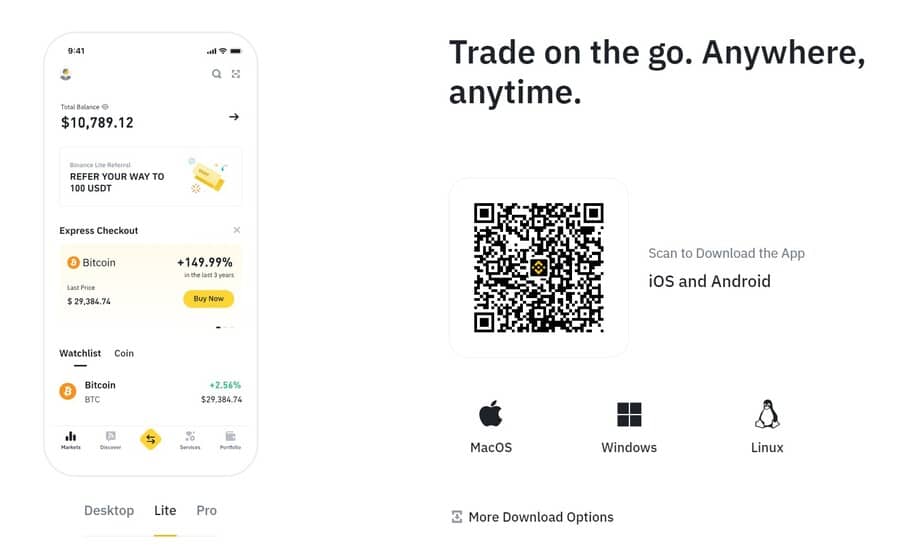 Once you have your INJ coins, you can lock them up to 120 days to earn up to 18.9% APR. This is a useful feature with Binance Earn, especially if you don't plan to sell your coins during that time frame.
Seasoned traders can speculate on the INJ price with up to 5x leverage. Those who want to dollar-cost average their position, can set up the auto-invest feature. Make sure to check out Binance and use some of these features.
Don't invest unless you're prepared to lose all the money you invest. This is a high-risk investment and you should not expect to be protected if something goes wrong.
Conclusion
Injective coin is a layer 1 blockchain built using Cosmos's SDK. It's fast and cheap and is designed for financial decentralized applications. If it successes in taking over market share from other blockchains like Ethereum and Solana, the INJ coin could greatly benefit.
But if you're not sure whether investing in INJ coin now is the right move, make sure to compare the best cryptocurrencies to buy. Also, don't forget to do your own due diligence and never invest more than you are willing to lose as the crypto market is more volatile than traditional markets like stocks and ETFs.
References
FAQs
What will Injective coin be worth in 2025?
How much will the Injective coin price be in 2030?