Meme Kombat ($MK) is a newly launched P2E meme coin boasting a lucrative staking mechanism with a 477% annual percentage yield (APY). The presale launched two months ago and has raised over $2 million so far, with many investors excited about the project's compelling betting feature. Our Meme Kombat price prediction explores what the project is, how it works, and whether it is worth buying.
With P2E gaming looking to make a comeback as the next bull market nears, identifying high-potential projects in their early stages could prove a lucrative strategy for crypto success. This article considers Meme Kombat's use case, community, tokenomics, and more, determining whether it could be the next P2E staking coin to explode.
A Brief Summary of the Meme Kombat Price Forecast
End of 2023: The Meme Kombat presale has a $10 million hard cap. Considering its compelling use case, massive staking rewards, and early investor interest, the presale will likely sell out quickly. Following this, the project will launch on exchanges, with buyers who missed the presale forced to buy on the open market, pushing up the price. Considering this, Meme Kombat could explode and reach $5.
End of 2025: With many experts calling for the next crypto bull market to occur in 2024-2025, Meme Kombat's price could benefit significantly. With this in mind, our 2025 Meme Kombat price prediction estimates a price of $9.5.
End of 2030: Predicting long-term cryptocurrency prices is often challenging. However, the Meme Kombat team carefully designed its tokenomics for longevity and price stability. As such, the $MK price could climb to $16 by the end of 2030.
What is Meme Kombat?
Meme Kombat is a web3-based P2E game that lets you wager on battles with a focus on epic gameplay, trust, and transparency. Despite focusing on P2E, the project is also earning the title of being one of the top meme coins.
The platform features multiple ways users can wager bets, ranging from player-vs-player to sophisticated player-vs-computer modes that use traditional betting mechanics to provide realistic and fair betting outcomes.
Initially, Meme Kombat will launch season 1, comprising 11 popular meme characters where users can bet on who they fancy to win in battles. Season 2 will follow shortly after with new characters and gameplay, and future development and game modes are also in the pipeline.
Meme Kombat aims to provide an engaging and transparent way for users to bet and have fun. The platform is powered by the $MK token, with betting, staking, and other platform-related activities carried out using it. As such, providing there is a demand to use the platform, $MK will also fare in high demand.
Besides its exciting betting feature, another draw to Meme Kombat is its lucrative staking mechanism, providing 477% APY. The generous staking rewards are a main reason for the project's early presale success. Currently, Meme Kombat staking rewards significantly outperform the market average. For instance, Ethereum offers just 4% APY.
Users must also stake tokens to bet on the platform. Consequently, much of the project's circulating supply will likely be locked up in staking contracts, creating advantageous supply and demand dynamics.
As mentioned, the presale has a $10 million hard cap. It has a total supply of 120 million tokens, and 50% will be available in the presale. A further 30% has been reserved for staking rewards, 10% for exchange liquidity, and 10% for community rewards.
Meme Kombat Price Prediction
Now that we have established what Meme Kombat is and provided our summarized price predictions, let's look closer at where the price could be headed and why. We have utilized a range of fundamental analysis techniques to create our forecasts. Still, all cryptos carry risk, so it is important to also do your own research before investing.
Meme Kombat Price Prediction 2023
With an explosive presale start and a significant portion of tokens reserved for the community, the Meme Kombat presale looks primed to sell out quickly. Hype has already started brewing, with many media outlets and analysts picking up on the project as one of the top cryptos to watch. As such, we expect many potential investors to miss out on the presale, forced to buy $MK on exchanges following its IEO. This will inevitably push up the price of Meme Kombat.
Another consideration is that much of the project's supply will be locked in staking contracts. With a 477% staking APY, it makes sense that many investors will seek to compound their holdings. However, this will reduce the available supply for buyers, so increasing demand will bolster the price.
Considering this, our Meme Kombat price prediction estimates a price of $0.287 by the end of 2023.
Meme Kombat Price Prediction 2025
Looking ahead to 2025, the preempted crypto bull market is one of the main factors at play. With many analysts and financial institutions calling for 2025 to see the next bull run's peak, Meme Kombat could enjoy significant upside potential.
Another factor is the predicted growth of the online gambling industry. According to a report by Statista, the online gambling industry could explode in the coming years, more than doubling in size between 2021 and 2028.
At the same time, the P2E market size is also expected to boom. Meme Kombat boasts a unique combination of characteristics, spanning P2E, online gambling, and meme coins.
With this in mind, the project could see a strong push, potentially reaching highs of $0.5 by the end of 2025.
Meme Kombat Price Prediction 2030
Long-term price predictions can be challenging to make, and this is especially true for ones as novel and innovative as Meme Kombat. That said, its carefully designed tokenomics focusing on price stability and community participation could provide significant long-term potential. Its staking mechanism could be crucial in stimulating long-term demand while minimizing supply.
Therefore, our Meme Kombat price forecast predicts highs of $1 by the end of 2030.
Potential Highs and Lows of Meme Kombat
Meme Kombat's blend of online gambling, compelling P2E, and meme coin allure could make it one of the most promising cryptocurrencies. Here are our summarized predictions of our minimum and maximum expected $MK prices.
| | | | |
| --- | --- | --- | --- |
| Year | Potential Low | Average Price | Potential High |
| 2023 | $0.1 | $0.193 | $0.287 |
| 2025 | $0.2 | $0.35 | $0.5 |
| 2030 | $0.8 | $0.9 | $1 |
What Could Cause the Price of Meme Kombat to Go Up?
Since Meme Kombat blends features from multiple crypto categories, several factors could cause its price to increase. Below are the most impactful elements that could explode the Meme Kombat price.
High Demand and Low Supply
As with any asset class, the first factor to consider is supply and demand. Ultimately, Meme Kombat's token utility, combined with its popular staking mechanism, means there will likely be a long line of buyers wanting and minimal sellers for $MK.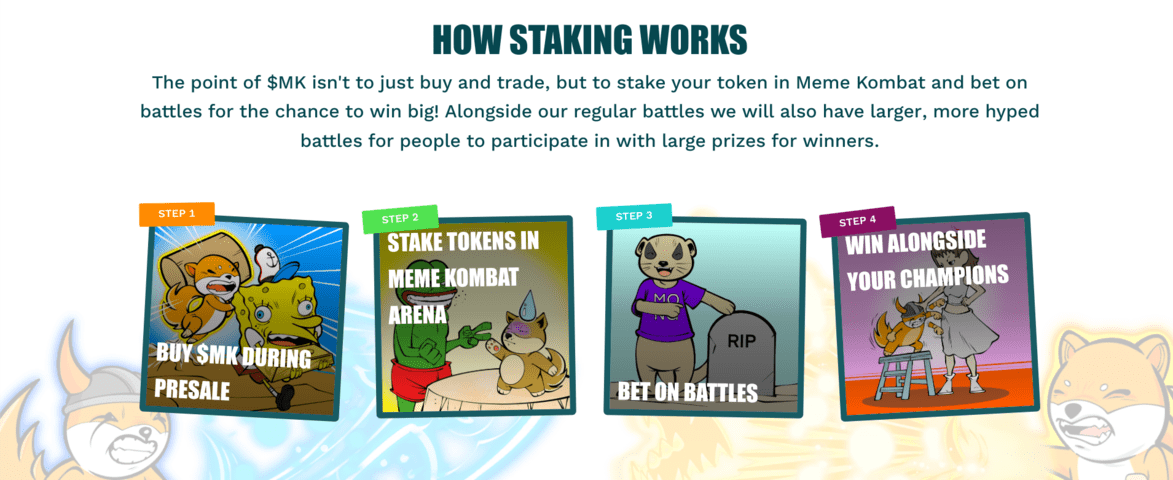 Naturally, this will cause the price to increase over time, making the staking rewards even more valuable in fiat terms. Another consideration is the limited presale supply and substantial expected demand. As mentioned, many potential buyers will likely miss the presale, meaning they must buy $MK on the open market, pushing up the token's price.
For crypto, favorable supply and demand dynamics induce scarcity. This is because scarcity is a key driver of crypto prices, as Bitcoin illustrates.
A Refreshing Take on P2E
During the last bull cycle, P2E gaming was one of the hottest topics, with phenom Axie Infinity making astronomical gains. However, the gains did not last. An unfortunate string of events caused its price to sink, leaving investors hungry for a second ride on the "up-only" gains train.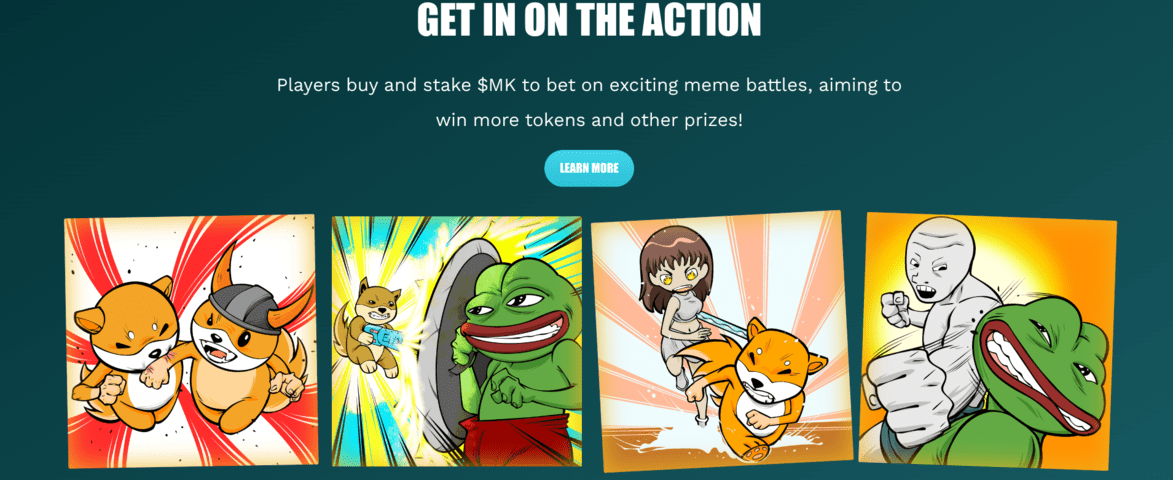 While there is no guarantee that Meme Kombat is that coin, its innovative use case and incorporation of fun and transparent betting could make it the next P2E game to pump.
Lucrative Staking Rewards
With Meme Kombat staking offering 477% APY, the demand for $MK could explode. Also, the fact that users must stake $MK to bet means that much of the supply will be locked in staking contracts. This creates an environment of high demand and low supply, providing significant upside potential.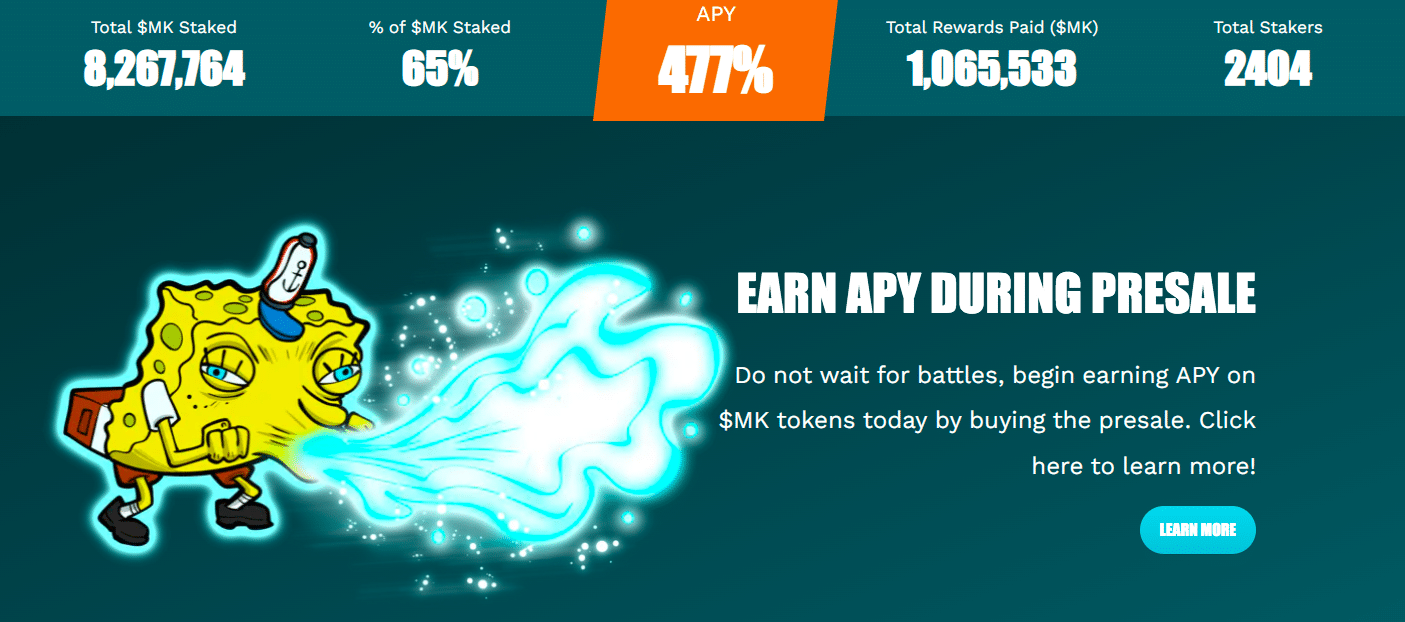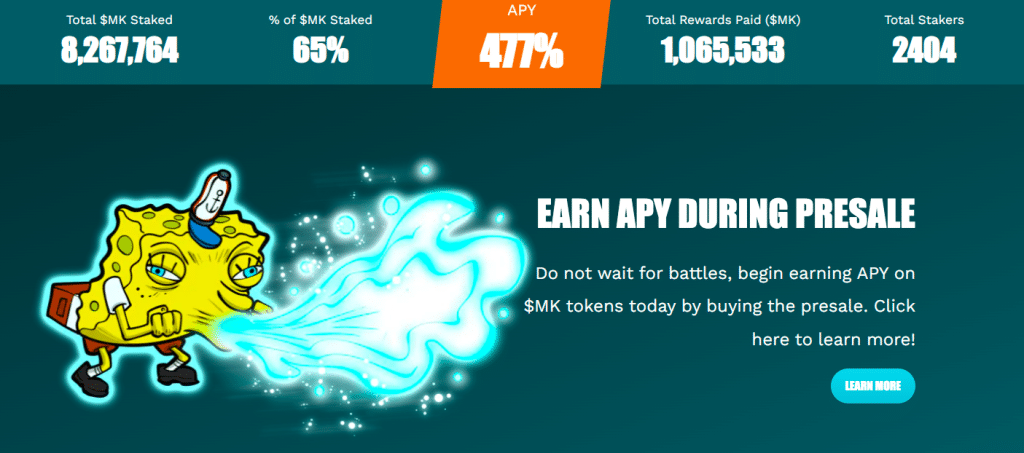 We saw something similar with the Stake-to-Earn BTC20, which recently pumped 7x from its presale price.
How To Buy Meme Kombat Tokens on Presale – Beginner's Guide 2023
If you want to buy the Meme Kombat crypto before it potentially explodes, the best time to get in is in its presale. Investors can buy the presale at $0.205 and can begin staking immediately.
You can buy $MK directly from the Meme Kombat website. The token is on the Ethereum blockchain and accepts ETH and USDT payments. However, the presale also supports Binance Smart Chain payments with BNB, enabling fast and low-cost transactions. The following steps show how to buy Meme Kombat in ten minutes or less.
Step One: Create a Software Wallet
Create a software wallet compatible with the Ethereum network or Binance Smart Chain (BSC). MetaMask (for desktop users) and Trust Wallet (for smartphone users) are the most popular ones. However, both wallets support desktop and smartphone devices.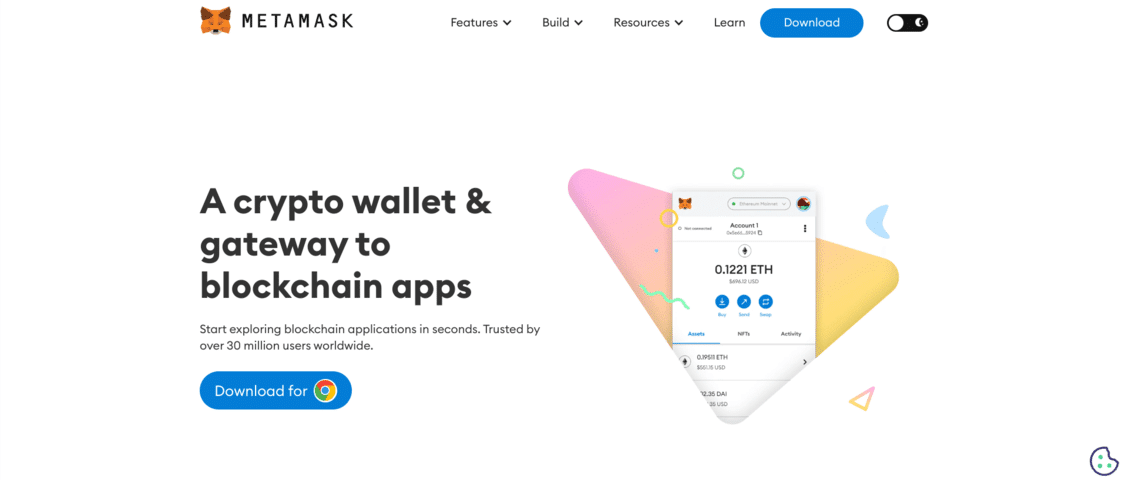 For this tutorial, we will use MetaMask on desktop.
Step Two: Deposit ETH, USDT, or BNB to Your Wallet
Either buy crypto with a bank card directly from the MetaMask dashboard or on a centralized exchange and transfer it to your MetaMask. Keep in mind that you can only make ETH and USDT payments on the Ethereum chain and BNB payments on the BSC chain.
Step Three: Connect to the Meme Kombat Presale
Visit the Meme Kombat presale and select Connect Wallet, then follow the instructions prompted by MetaMask to complete the process.
Step Four: Complete Your Purchase
Choose the amount of $MK tokens you want to buy, denominated in $MK, ETH, USDT, or BNB, then complete the purchase. Following this, you can begin staking the tokens too.
Step Five: Claim Your Tokens
At the end of the presale, you can visit the Meme Kombat website to claim your tokens. However, you can also leave them in the project's staking pool to continue generating passive rewards.
Best Place To Buy Cryptos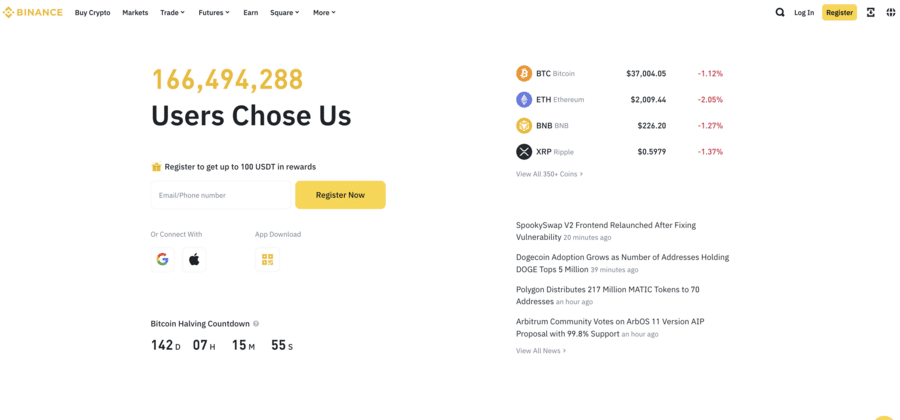 Over the past few years, Binance has witnessed significant growth and is known for its features and user-friendly interface, catering to beginners and experienced traders.
The platform has influenced the crypto ecosystem, not just as a trading platform but also as a trendsetter. Its launchpad projects have been important in bringing new tokens to market. Here are some key features:
Wide Coin Selection

: Binance stands out with its wide selection of cryptos, offering users access to various coins and tokens, including lesser-known altcoins.

Advanced Trading Options

: It caters to professional traders through advanced trading options like futures and margin trading, making it a versatile platform.

User-Friendly Interface

: Despite its advanced features, Binance remains accessible to beginners due to its intuitive interface.

High Liquidity

: Binance consistently ranks high in liquidity, ensuring quick and efficient trade execution.

Strong Security Measures

: It uses stringent security protocols, including two-factor authentication (2FA) and the latest encryption technology.

Low Fees

: Binance offers one of the lowest fee structures in the market (0.1% per trade), making it economically attractive for frequent traders.

BNB Token

: Binance Coin (BNB) is the native token, offering users discounts on trading fees and participation in token sales.
Crypto assets are highly volatile and unregulated in most EU countries, Australia and the UK. No consumer protection. Tax on profits may apply. Your capital is at risk.
Meme Kombat Price Prediction Conclusion
This Meme Kombat price forecast found that the project holds significant short and long-term potential. We estimate it could reach highs of $1 by the end of 2030. The main reason for our prediction is Meme Kombat's robust tokenomics and unique approach to blending crypto P2E and meme coin culture with online gambling for a fun and engaging experience.
With $2 million already raised, the Meme Kombat presale will likely be over quickly. With that in mind, potential investors should act quickly to secure their tokens and begin earning yield.
References
https://www.coindesk.com/markets/2023/07/06/bitcoin-could-rally-to-125k-by-2024-end-matrixport/
https://www.statista.com/statistics/270728/market-volume-of-online-gaming-worldwide/
https://finance.yahoo.com/news/axie-infinity-leader-nft-gaming-162732438.html
https://coinmarketcap.com/dexscan/ethereum/0xd50c5b8f04587d67298915e099e170af3cd6909a
https://www.coindesk.com/business/2021/01/28/scarcity-gives-bitcoin-value-but-not-the-way-you-think/
FAQs
How much will Meme Kombat be worth in 2030?
Is Meme Kombat presale worth buying?