The Pikamoon presale launched in March 2023 with hopes of creating a unique P2E game with an emphasis on photorealism and fun. The token's three stages of presale are poised to end soon, according to the website.
Pikamoon takes direct inspiration from the game series Pokemon in an attempt to provide a metaverse in which users "catch" Pikamoons and battle across the Pikaverse.
The project's native token – $PIKA – is currently undergoing the first stage of the presale and has already raised almost $700,000 at press time. The presale pace has many now speculating on a possible Pikamoon price prediction once the token gets listed on DEX and CEX platforms.
Pikamoon Price Prediction – Summary
While it's difficult to make a Pikamoon price prediction as it hasn't no historical price performance yet, these are some potential forecasts for the PIKA price:
End of 2023 – Pikamoon has designed its presale to disincentivize token dumping. There is a two month cliff from the Token Generation Event (TGE) after presale round one and a month cliff from TGE after round 2. The official website states that it has implemented that because Pikamoon is a project designed for long-term sustainability.
That said, even if the initial marketing pumps PIKA's price following the months after the TGE, a post ICO dump often takes place, which could see Pikamoon's value retrace to test demand. However, if the project does follow through with its roadmap, it's also common to see new entrants 'buy the dip' and a token enter price discovery setting new highs.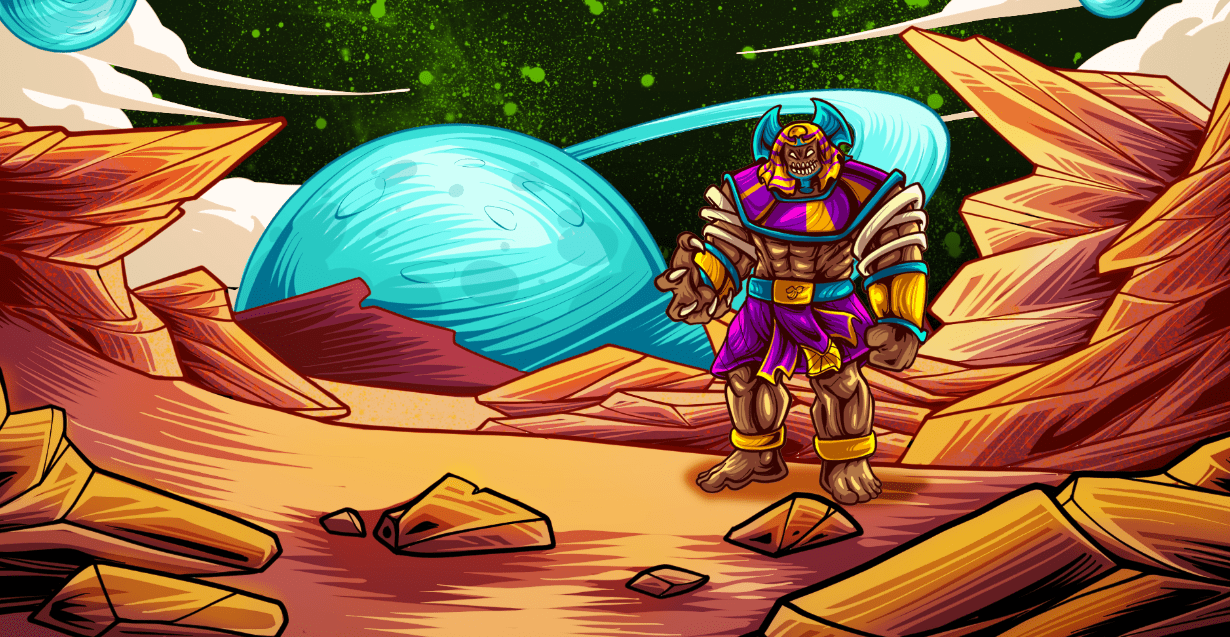 The P2E gaming space has been crying out for a game in which "fun and graphics" are the fundamental focus – crypto games have a reputation for beign boring. So, if Pikamoon does follow its roadmap and the game runs well, Pikamoon could move above its round three price – $0.0006 and reach $0.0008 by the end of 2023.
End of 2025 – Axie Infinity is one of the 'OG' P2E games that still has a player base. And while the game is minimalistic, its strong fundamentals are keeping it afloat across the Eastern hemisphere. That token now has a sub-billion market cap due to the bear season, but it gives an indication of what's possible for a new token like $PIKA.
How the game performs in 2025 will depend on marketing and gameplay. Strong competition would likely push Pikamoon to retest its phase 1 price – $0.0002, but bullish tailwinds of other tokens might push it up to $0.0005 by the end of 2025. Flipping Axie Infinity may be difficult, but Pikamoon may manage to capture a slice of its market share.
End of 2030 – 2030 could see more adoption for the wider crypto ecosystem. Regulations will likely be formulated that push new assets in a progressive direction. GameFi tokens like PIKA would benefit from that. Another catalyzing factor would be the demand for more P2E games with good gameplay. Pikamoon, at least from what's written in its whitepaper, is trying to achieve that. If it does, it might reach $0.001 by the end of 2030.
Pikamoon Price History
Pikamoon is currently in phase 1 of its presale, where its price is $0.0004 USD. The token has raised $670,000 at the time of writing. And since the $1 million soft-cap is yet to be reached, it might take a while for this token to complete its presale phase.
The presale has been divided into three phases. Only 30% of the total supply of 50 billion tokens is available for purchase during the presale.
| | | | |
| --- | --- | --- | --- |
| Presale Phase | Distribution | Tokens | Token price |
| Round 1 | 10% | 5,000,000,000 | $0.0002 |
| Round 2 | 10% | 5,000,000,000 | $0.0004 |
| Round 3 | 10% | 5,000,000,000 | $0.0006 |
The Pikamoon team have dedicated a total of 15 billion tokens to the presale. 7.5% is for the liquidity pool, 10% is reserved to power the reward system, 12.5% of the tokens is with the team, 8% is for marketing, and 32% of the tokens are for developing the ecosystem.
Pikamoon Price Keypoints
Pikamoon has set a realistic target of $6 million – which is in line with some of the leading new cryptocurrency projects. But the current pace at which it is going might make reaching this target take several more months.
| | |
| --- | --- |
| Presale Started | March 2023 |
| Purchase Methods | USDT, ETH, or Card |
| Chain | Ethereum |
| Hard Cap | $6 million |
| Listing Price | $0.0006 |
Pikamoon Price Prediction 2023
Play to earn cryptos have been hit-and-miss over the past year. 2022's bear market, as well as other detrimental factors – like less focus on gameplay and more on earning mechanics – have started to give P2E games a bad rep.
Pikamoon is one of the few novel projects aiming to fix this issue with its "photo-realistic" take on the metaverse. The official whitepaper makes the planned metaverse look colorful.
The other pros of this project have been pointed out by Jacob Bury Crypto in the video above include:
A robust roadmap
Good looking gameplay
GameFi and DeFi mechanics are currently growing
Verified and Audited Project
These factors should play a positive role in Pikamoon's growth in 2023. another catalyzing factor would be the cliff periods placed after TGE that would prevent early-stage investors from reclaiming their tokens instantly after the ICO is over.
However a retracement could still happen, which could push PIKA's value down before a rebound to its stage 3 presale price of $0.0006.
Pikamoon Price Prediction 2025
In 2025 Pikamoon will move ahead with its roadmap. And the closer it is to realizing its original game, the closer it will get to competing with the likes of Axie Infinity. However, we believe that going against a well-established project like Axie Infinity may be difficult for it as that would require a parabolic increase.
And since Pikamoon doesn't have the same virality of meme coins as of now, a more conservative PIKA price prediction could be $0.0005 by the end of 2025.
Pikamoon Price Prediction 2030
2030 will bring more order to the volatile crypto space – hopefully. That will assert more utility-based tokens to rise – Pikamoon included. Another factor that may come into play in pushing PIKA's growth would be the gameplay. If PIKA's gameplay turns out to be more addicting than Axie Infinity, it could have high growth potential.
However, flipping Axie Infinity would still be difficult as that would require a parabolic increase of 120,000% from PIKA's 2025 highs. The price explosion of AXS token in the last crypto bull run may have been a one-off for play to earn tokens – although meme coins like Pepe (PEPE) have had similar success in 2023.
Possible Highs and Lows for Pikamoon
Here are the possible highs and lows Pikamoon could achieve in the future:
| | | |
| --- | --- | --- |
| Year | Potential High | Potential Low |
| 2023 | $0.0008 | $0.00015 |
| 2025 | $0.0005 | $0.0002 |
| 2030 | $0.001 | $0.0008 |
What is Pikamoon?
Pikamoon is a GameFi token that powers the Pikaverse, a metaverse comprised of four lands where players capture Pikamoons to Battle monsters and go up against the dark gods ruling and destroying these lands.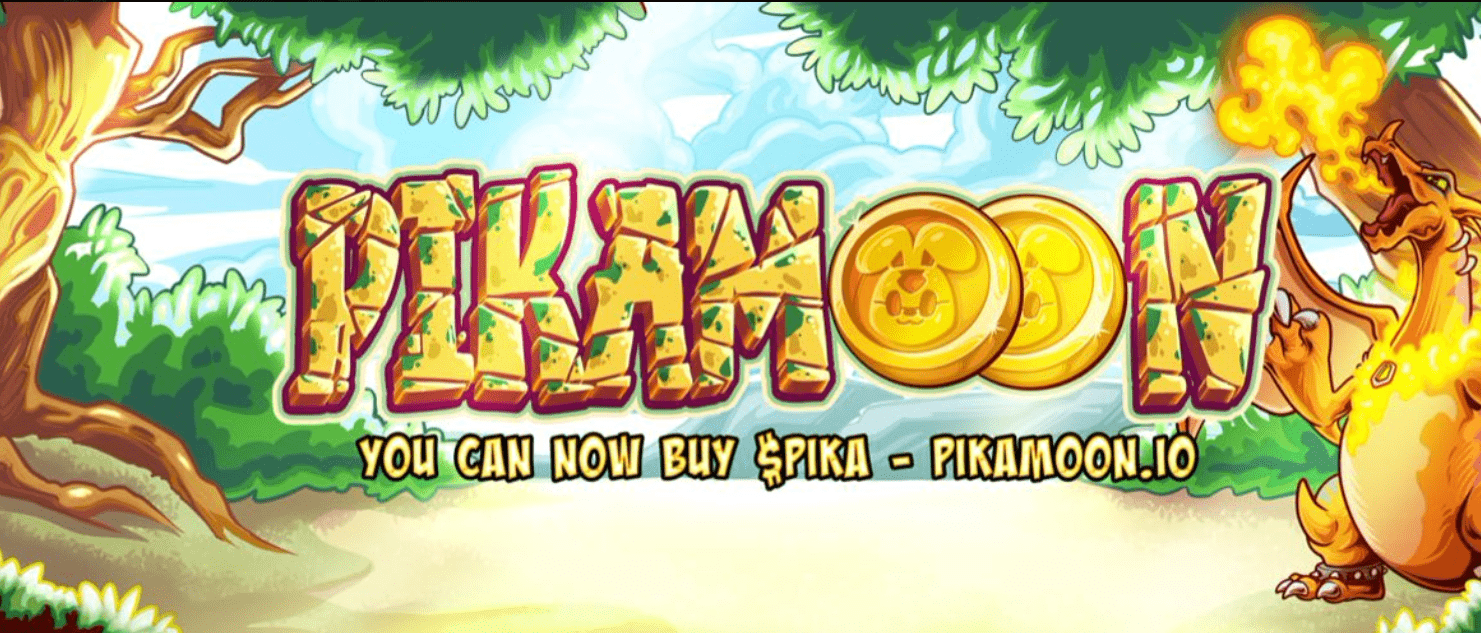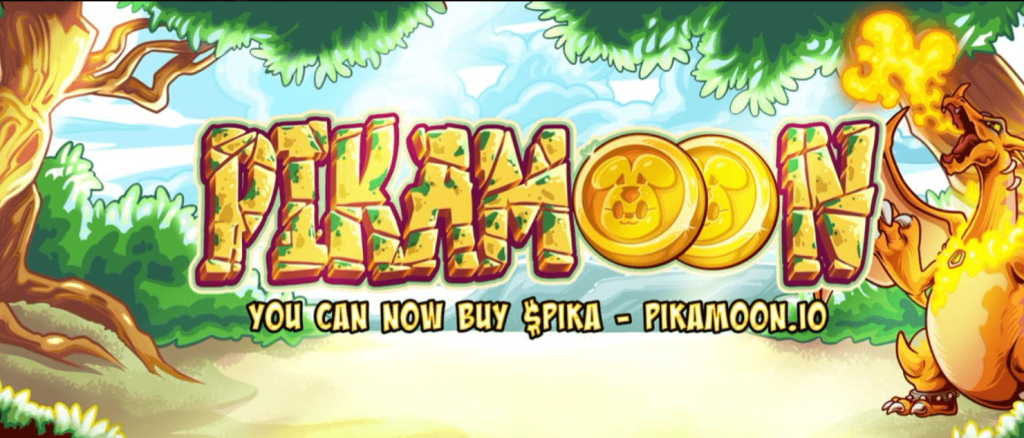 Your goal in the game is to travel across four lands of Pikaverse and defeat their respective rulers.
The game and the characters have taken direct inspiration from Pokemon, and each "Pikamoon" is reminiscent of a pocket monster. And like Pokemon, Pikamoon will also feature turn-based combat.
With each turn, you will be given a chance to attack or heal. And each win will give your Pikamoon experience points. You can use these points to upgrade your Pikamoon or buy in-game assets from the Pikamoon marketplace.
The marketplace relies on $PIKA tokens and will feature products like.
Items
Healing items
Capture devices
Boosts
Treats
Traveler Card
Pikamoon has employed a transaction tax on sell orders. It is a 2.55 tax, 1% of which will go towards ecosystem developments, the other 1% will go into marketing, and the remaining 0.5% will be burned.
Burning is a token deflation technique meant to decrease PIKA's supply and increase its value.
Factors Affecting the Pikamoon Price
Pikamoon is still under presale, and its performance on exchanges when listing day comes will determine its price. That said, no listing has been announced so far.
Pikamoon will also roll out free NFTs for token holders. NFTs come with four playing tiers and will only be available for token holders. The performance of these NFTs on the NFT marketplace will be the second deciding factor for Pikamoon.
Other catalyzing factors would include marketing and the general interest Pikamoon is able to generate among the crypto community.
Is Pikamoon the Best Presale Crypto to Buy in 2023?
2023 has seen the arrival of many cryptos – and all are claiming to become the next big one in the crypto space. However, the thing to know about these projects is their inclination to deliver on the promises mentioned in the whitepaper.
With a P2E token, an uptick may be possible shortly after the presale's conclusion if the project has enough marketing hype fueling it. That said, making such assumptions about Pikamoon would be ill-advised, as the token is still in the first phase of the presale.
That said, there are other presales coming through with different fundamentals and an amazing response from the community. AiDoge has raised close to $5 million only two weeks into its presale.
How to Buy Pikamoon – Full Guide
For investors that opt to buy Pikamoon tokens the steps are:
Step 1 – Set up a Web 3 Compatible Wallet
The first step is to set up a Web 3 compatible wallet. Pikamoon recommends Metamask.
Step 2 – Buy ETH
ETH must be used to swap for PIKA tokens. So, make sure you have enough ETH tokens in your wallet. For those who don't have Ethereum tokens, "buy crypto with card" is also an option.
Step 3 – Go to the Official Website
Go to the official website – Pikamoon.io – and connect your wallet.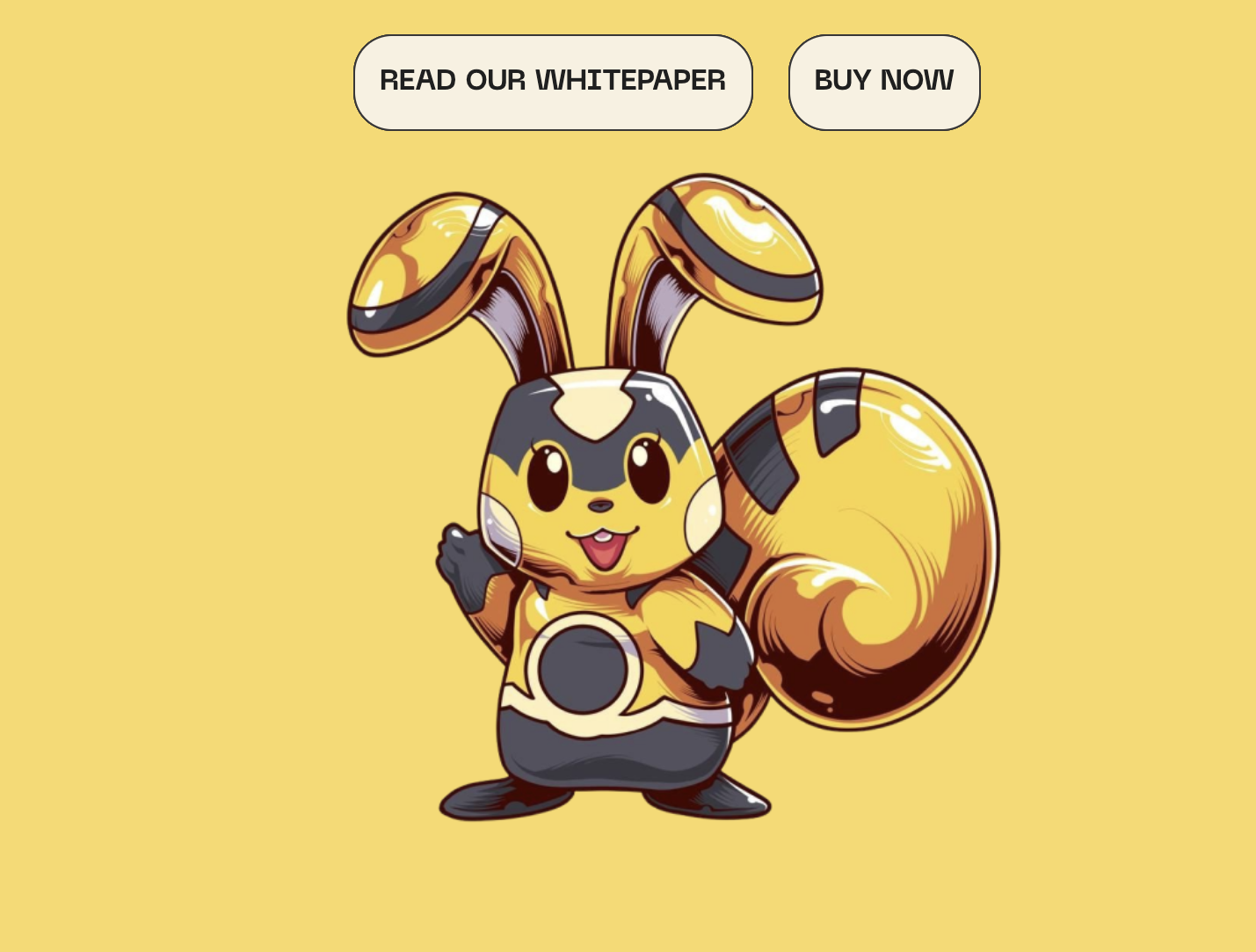 Step 4 – Buy PIKA Tokens
The final step is swapping ETH for PIKA tokens. The tokens can be claimed after the cliff period post-TGE is finished.
Pikamoon Price Prediction – Conclusion
Pikamoon has promised excellence for the crypto ecosystem. And it has been covered by most major crypto publications. That said, the token is yet to complete the first phase of its presale, which means making any assumptions about its price would be ill-advised.
This project is trying to offer a photorealistic metaverse inspired by Pikamoon. That is a good premise – and something that's needed for the crypto ecosystem. But we are yet to see anything beyond the first in-game image that it has posted on its official Twitter page.
That said, P2E games that play on nostalgic factors are few – and if Pikamoon is able to deliver, it may perform in the same way as SpongeBob (SPONGE) – a meme coin featuring the main character from SpongeBob Squarepants and has become of the best altcoins of 2023.
FAQs
Is Pikamoon a good investment?