7Tesler (also written as 7 Tesler) advertises itself as a crypto trading platform that allows investors to take a hands-off approach. Traders reportedly don't need to pay any fees to use the 7Tesler software, and the 7Tesler trading platform claims to have a success rate of 85%. Is it legitimate though?
The benefits and drawbacks of using the platform will be revealed in this 7Tesler review. We cover all important factors surrounding the platform's features, supported cryptocurrencies, past performance, and more.
7Tesler Platform Overview
To decide whether a crypto trading platform is worthwhile, research is key. Below is a simple table to summarize the key information from our 7Tesler review:
| | |
| --- | --- |
| Type of Platform | Advanced Crypto Trading |
| Minimum Deposit | $250 |
| Claimed Success Rate | 85% |
| Supported Cryptocurrencies | BTC, NEO, LTC, MIOTA, ZEC, ETC, DASH, BTG, ADA, BCH, BNB, XRP, EOS, and ETH |
| Mobile App | No |
| Withdrawal or Deposit Fees | None |
| Customer Support | 24/7 |
Cryptocurrencies are unregulated. Trading with unregulated brokers will not qualify for investor protection.
What is 7Tesler?
The cryptocurrency space is crowded, which can make finding profitable trading opportunities difficult. This is especially the case for complete beginners that are looking to buy and sell the best cryptocurrency assets for the first time.
7Tesler states it can cater to beginners and has developed a crypto trading platform aimed at passive investors. The platform claims to use precise software to spot profitable opportunities. That is to say, the 7Tesler software analyzes crypto market patterns and makes judgments in response to its findings.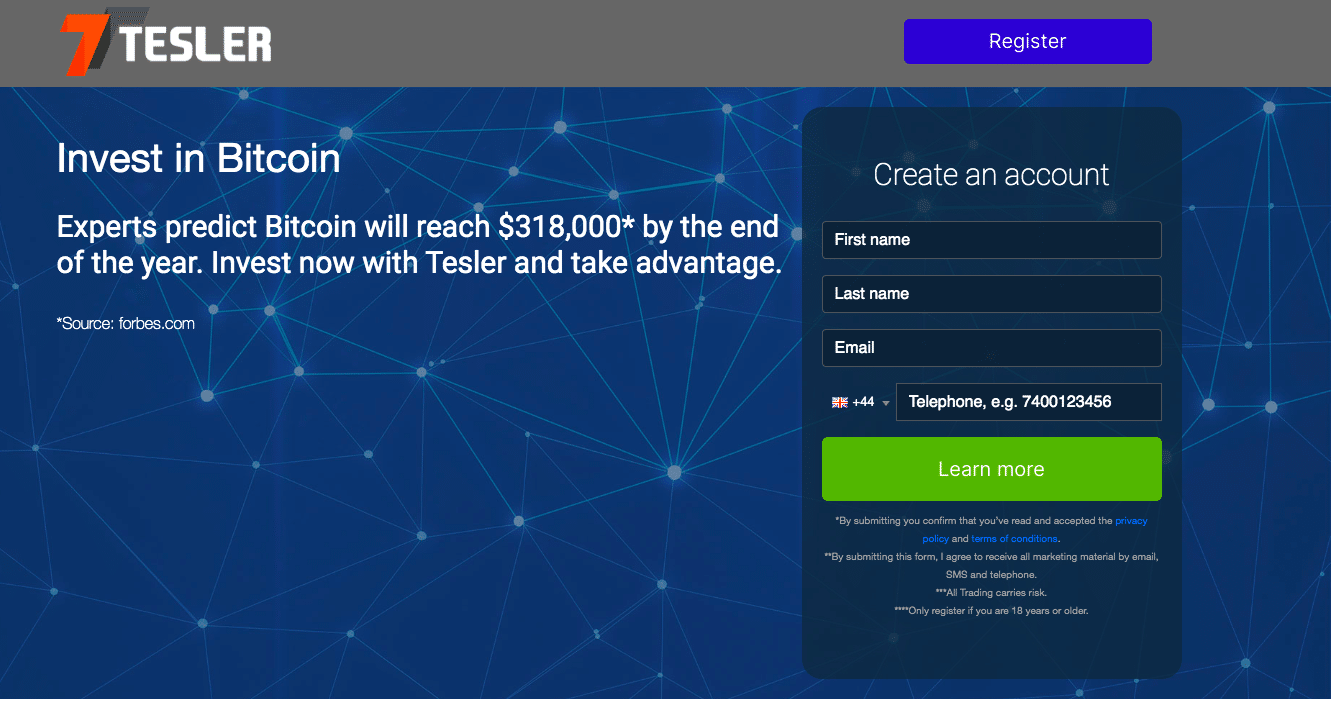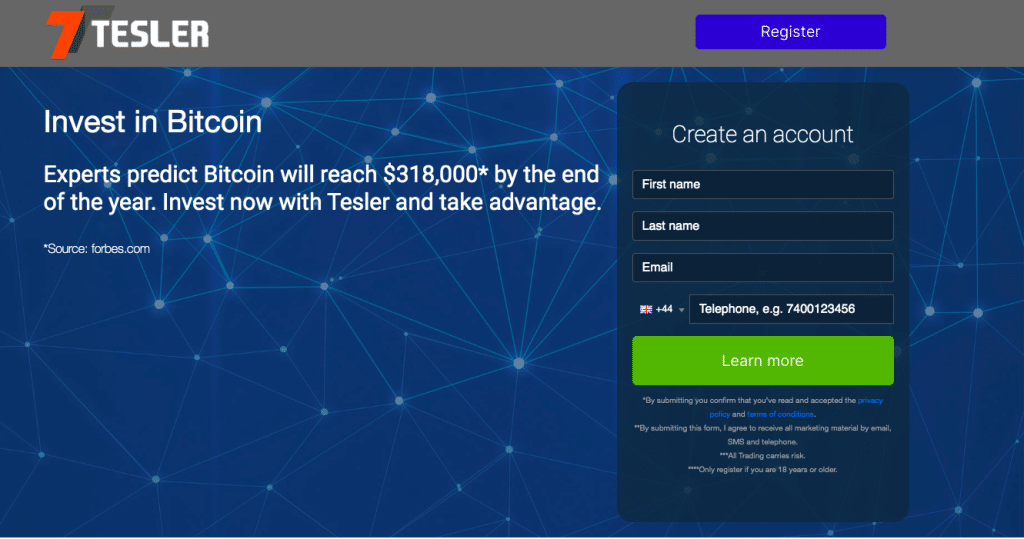 It then opens and closes the appropriate crypto trading orders to try and capitalize on that. Its signals enable the 7Tesler software to do this on behalf of traders. 7Tesler asserts to have a success rate of up to 85%.
Despite the advertised success rate of the 7Tesler trading system, it's crucial that traders carry out their own research prior to signing up.
Who Created 7Tesler?
The 7Tesler website doesn't state who created it. However, several sources claim that John Mayers is the creator of 7Tesler. Mayers is a cryptocurrency trader and former investment banker.
It is also believed that a team of web engineers built the software that 7Tesler uses. The software utilizes advanced technology to allow traders to enter the market without prior experience.
Some online reviews also refer to the platform as the 'the Tesler trading strategy'. It appears unrelated to another popular platform known as Tesla Coin.
7Tesler Pros & Cons
Pros
Claims to have a high win rate of 85%
Opens and closes orders for traders on a 24/7 basis
Withdrawals are processed within 24 hours
There are no fees to use the software
Cons
The minimum deposit is high at $250
There isn't much information available regarding the platform's developers
Cryptocurrencies are unregulated. Trading with unregulated brokers will not qualify for investor protection.
How Does 7Tesler Work?
According to its website, a user-friendly interface and simple software architecture characterize 7Tesler. The crypto platform opens and closes positions in each daily session on behalf of investors.
7Tesler also advertises free trading signals.
Numerous crypto-to-crypto and crypto-fiat pairs covering 14 digital currencies are tracked by 7Tesler
According to the provider, 7Tesler's pattern recognition software is faster than any human trader
The 7Tesler software monitors the crypto market around the clock
7Tesler initiates a transaction on the trader's behalf when it recognizes one of these patterns
The transaction is then activated by 7Tesler
This occurs when the signal weakens or a predefined profit target is reached
At this point, the traders' funds are added to their accounts, provided they made gains
According to 7Tesler, the platform closes about 85% of trading positions for a profit. No public backtesting data has been made available however.
Which Devices can be Used to Access 7Tesler?
Our 7Tesler review found that the platform has been developed to work on most devices. As such, traders who wish to use the software will be able to do so via their desktop and mobile device.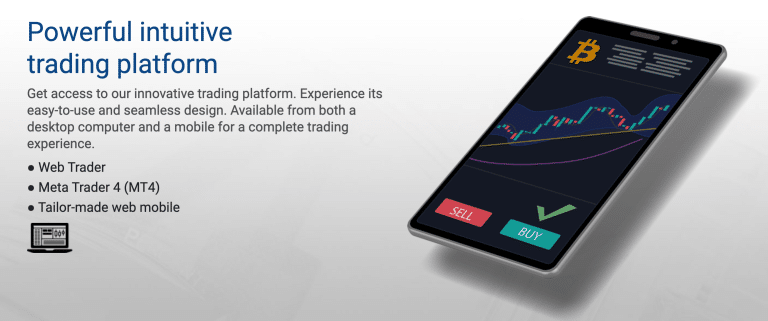 Moreover, the 7Tesler trading platform can be accessed via MetaTrader 4 (MT4). This is a popular trading platform that can be accessed via desktop software, a mobile app, or web browsers.
7Tesler – Supported Countries
Investors will need to research whether the 7Tesler software is available in their location. There is a vast number of supported countries nonetheless.
This includes Canada, Australia, Singapore, Mexico, Nigeria, South Africa, and many others.
Residents of European countries such as Spain, Italy, France, and Germany can also use 7Tesler. Notably, residents of the US are not permitted to use this crypto trading platform.
What is the Success Rate of 7Tesler?
According to 7Tesler, its trading success rate is 85%. Despite this claim, traders will need to exercise caution when trading cryptocurrencies.
The market is known for having high levels of volatility. As such, investors should only allocate funds they can afford to lose. Furthermore, watch out for taxes attached to cryptocurrency assets on realized profits.
7Tesler – Top Features
No 7Tesler review would be complete without covering the main features to be aware of – read on to find out more.
A Demo Account is Available
The only risk-free crypto investments are those on a paper trading account. To enable traders to test the software without risking any money, 7Tesler provides a demo account.
This allows new customers to take 7Tesler for a test drive and see whether it's suitable for them. The ability to experiment with the settings of the 7Tesler software could also make it more attractive to seasoned traders.
This is a common way to test crypto trading strategies. As such, it makes sense to test the software.
The demo will mimic various market situations. According to the platform, traders can adjust it in numerous ways to generate the most returns. Demo trading can be turned on and off as needed.
Support for Numerous Cryptocurrencies and 50 CFD Markets
7Tesler trades crypto CFDs instead of simply buying and selling tokens.
The platform says its software is capable of trading Bitcoin against the US dollar, euro, and many other currencies. Around 50 CFDs are tracked and traded by 7Tesler altogether.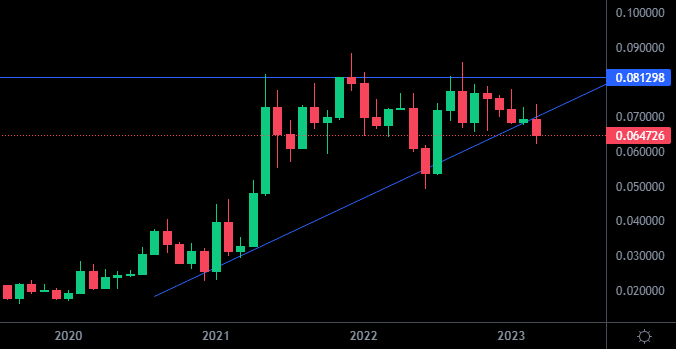 14 different cryptocurrencies can be traded on 7Tesler according to the website. This includes Bitcoin, Binance Coin, Ethereum, Dash, Zcash, Ripple, Ethereum Classic, Cardano, and more with support for technical analysis and the most popular indicators.
Users can also read our best new cryptocurrency projects to watch guide, to learn more about the top trending assets to invest in right now.
Fast Trading and Withdrawals
According to 7Tesler, it strives to complete withdrawals in less than 24 hours. This could be advantageous since it indicates that the positions are somewhat liquid.
Furthermore, 7Tesler claims that the software has a considerable advantage over most traders since it can find and execute positions in a matter of milliseconds.
Is 7Tesler Legit or a Scam?
According to our research for this 7Tesler review, the software has a neutral to positive reputation, but reviews from approved sources are lacking.
7Tesler advertises an 85% win rate for traders that use its software. Although, we couldn't find solid evidence supporting this claim.
Furthermore, any celebrity endorsements associated with this crypto trading platform don't appear to be founded. 7Tesler doesn't have much of a profile to check on social media sites either.
We found that the platform offers very little information to traders prior to them getting past the deposit stage.
What is the Minimum Deposit Amount for 7Tesler?
Our 7Tesler review found that the minimum deposit is $250. The platform says that this is used to place crypto trading orders and build a portfolio.
Although this is a hands-off approach, traders still need to be wary of potential losses.
7Tesler Reviews
We looked at a range of other 7Tesler reviews to get a general consensus from more than one source. The platform claims that its trading platform is dependable and helps traders make money. Some reviews of this trading platform claim that they have made gains of $1,500 a single day.
On the other hand, we also came across reviews from traders who had a less positive experience with 7Tesler. Furthermore, traders need to be aware of fake websites that go by an identical name and claim to offer the same service.
Prior to putting any payment details in, traders should ensure they are accessing the correct platform and not giving personal information to scammers.
Clicking the link below will take traders to the correct 7Tesler website.
Cryptocurrencies are unregulated. Trading with unregulated brokers will not qualify for investor protection.
Do any Celebrities Endorse 7Tesler?
Social media has been flooded with news stories claiming that Elon Musk has promoted 7Tesler and the Tesler trading strategy. However, it has since been discovered that the news stories about Elon Musk and 7Tesler were false.
There have also been rumors that Gordon Ramsay supports 7Tesler. Reports about Gordon Ramsay and 7Tesler also turned out to be untrue.
Other celebrities swept up in fake endorsement rumors were Richard Branson, Peter Jones, and Holly Willoughby. None of these claims were made by 7Tesler itself.
7Tesler Customer Support
This 7Tesler review found that the platform offers 24/7 customer support. The options are telephone, email, and live chat. That said, traders can only contact the team once they've signed up.
How to Get Started With 7Tesler
We've included a step-by-step guide on how to get started with 7Tesler below.
Step 1: Create an Account
Visit the official 7Tesler website and complete the form needed to create a new account.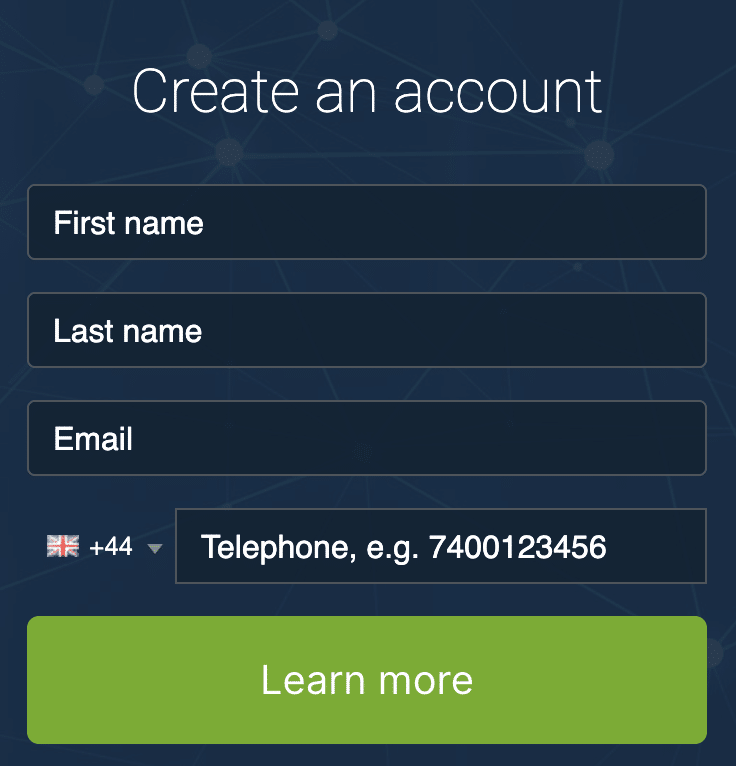 This includes a first and last name, email address, and telephone number. When this information has been entered, click 'Register Now'.
Step 2: Deposit Funds
As noted earlier in this 7Tesler review, the minimum deposit is $250. Traders can deposit funds into the account using their preferred payment method.
7Tesler supports bank transfers, credit/debit cards, and also e-wallets such as Skrill and Neteller.
Step 3: Start Trading
Once the account has been created, it is a good idea to start in demo mode. 7Tesler offers various software settings, so traders will be able to customize them in a risk-free way before diving in.
At any stage, 7Tesler users can switch to real mode. This means that the software will begin trading with the user's account balance.
How to Delete 7Tesler Account?
Deleting an account with 7Tesler is reportedly simple. Traders just need to sign into their 7Tesler account and manually close it, and request a withdrawal.
Latest Bitcoin News
As part of this 7Tesler review, we've checked out the latest crypto trading news.
The top Bitcoin headlines at the time of writing are:
Positive Chinese manufacturing data increases risk appetite, driving the recent increase in the Bitcoin price to over $28,000
Bitcoin and Ether liquidity concerns by crypto traders
Nigerians' use of Bitcoin is being fueled by the Naira Crisis
Founder of Bored Ape Yacht Club Yuga Labs announces first Bitcoin NFT project
Staying abreast with the latest Bitcoin news can aid traders in predicting the direction of their digital investments.
Is 7Tesler Legit? – The Verdict
7Tesler is a crypto trading platform that allows investors to enter the market passively. Deciding whether a platform like this is legitimate is crucial prior to signing up.
This 7Tesler review found that the platform has an overall positive reputation with current and former users. Moreover, 7Tesler offers a free demo account on which users can strategize and practice risk-free trading.
It is imperative that traders carry out thorough research before proceeding with real money however, as all live trading carries risk.
Cryptocurrencies are unregulated. Trading with unregulated brokers will not qualify for investor protection.
FAQs
Is 7Tesler a legitimate platform?
How to get started with 7Tesler?
Is 7Tesler endorsed by Elon Musk?
How much should I pay to use 7Tesler?