Since its launch this year, BGX AI has claimed to be a trading platform that can apparently enhance the trading experience of users, whether they are inexperienced or not. It claims to host a suite of features that can not only help investors strategize but also seamlessly execute trade actions.
While all these claims may sound impressive, potential users may often find it hard to verify their legitimacy. This review aims to help them by analyzing the platform and providing a comprehensive review.
BGX AI Summary
Here is a summary of some important information one must know before delving further into the platform.
| | |
| --- | --- |
| Type of Platform | Advanced cryptocurrency trading |
| Minimum Deposit | Not mentioned |
| Claimed Success Rate | Not Specified |
| Supported Cryptocurrencies | BTC, ETH, MATIC, etc |
| Mobile App | No |
| Withdrawal or Deposit Fees | None |
| Customer Service | Not Specified |
Cryptocurrencies are unregulated. Trading with unregulated brokers will not qualify for investor protection.
What is BGX AI?
AI trading platforms have taken center stage in the crypto trading space today, thanks to their ease of use and the level of returns some of these platforms boast. BGX AI claims to be similar but with multiple additional features. Apparently ideated in 2020, the platform was established by its creators with the goal of providing the best quality trading services for its users, which took them about three years to perfect. In 2023, after a long span of dedicated research and development, the trading platform was launched for users to start trading, aiming to generate profits and revolutionize the entire BGX AI platform.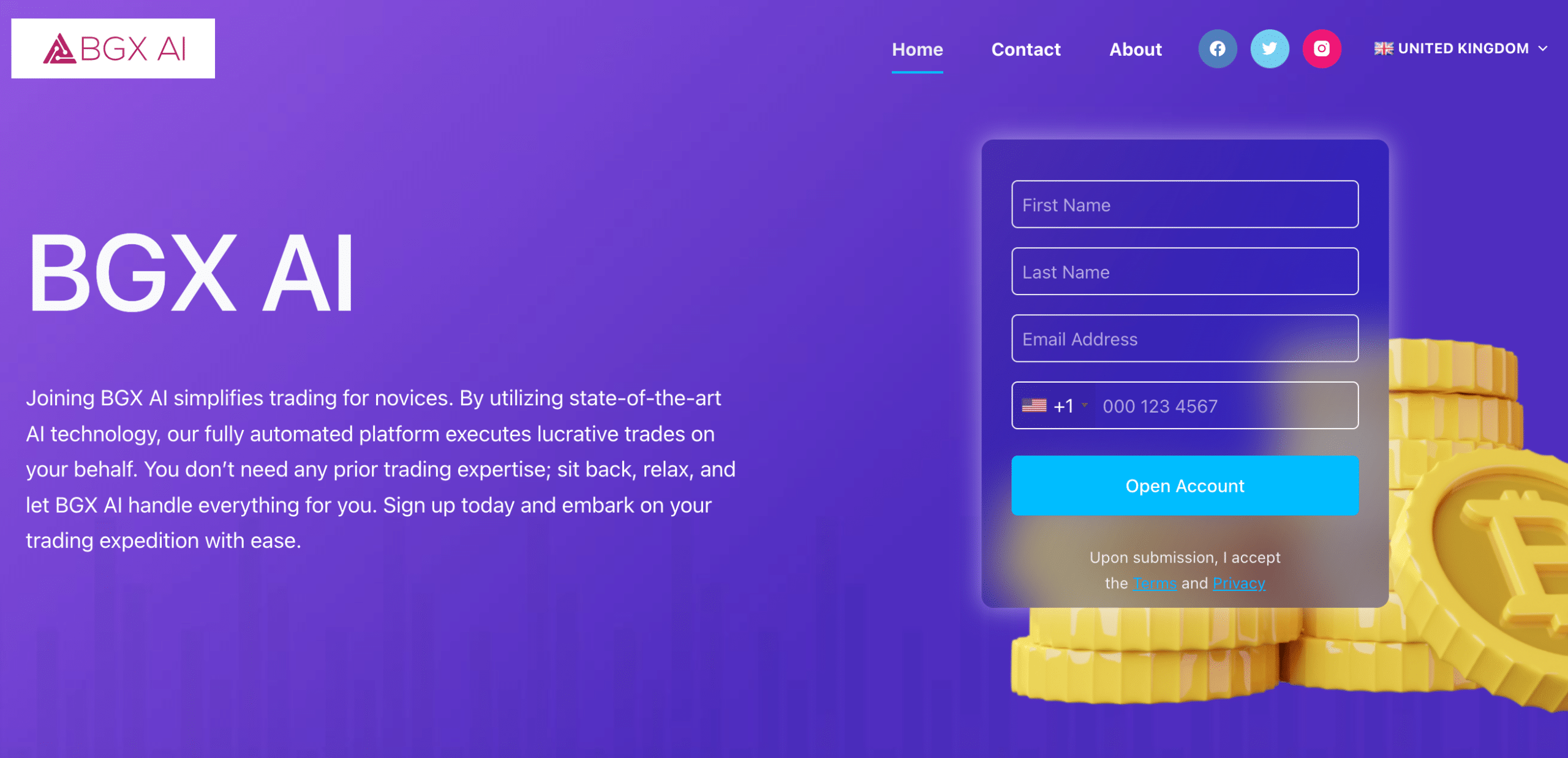 At the forefront of its offerings apparently lies an innovative trading robot engineered to navigate the volatile cryptocurrency markets with precision. Leveraging advanced algorithms, this AI-based trading platform claims to swiftly dissect vast data volumes in real-time, deftly pinpointing lucrative opportunities, and executing transactions with lightning speed.
What supposedly sets BGX AI apart is its inclusivity, catering to both beginners and seasoned investors with its intuitive interface and performance. With a mission to democratize cryptocurrency trading, BGX AI claims on its website that it aims to empower individuals to seize control of their "financial destiny." Its platform also claims to offer access to diverse portfolios, allowing users to engage with multiple cryptocurrencies effortlessly.
As per the website, security stands as a cornerstone of BGX AI's ethos. Employing top-tier encryption and protective measures, the platform apparently ensures the utmost safety of users' assets and personal information. This commitment to fortification shields against potential threats and ensures that no malicious activity takes place.
BGX AI also states that it prioritizes user convenience by offering round-the-clock support and a user-friendly interface for seamless navigation. As a newly launched platform, it claims to envision a future where technological advancements empower individuals to thrive in the dynamic world of cryptocurrency trading.
Who Created BGX AI?
While the platform's section discusses the founders or developers involved in the project, it doesn't provide specific names. However, the website does mention that the core team comprises experienced professionals from finance, technology, and artificial intelligence backgrounds. Although individual names aren't disclosed, the emphasis is on the collective expertise of this team in shaping the BGX AI platform.
Other trending platforms at the time of writing include Bitcoin Avage Ai, although it's unclear if the two similarly named tools are related.
BGX AI Pros and Cons
These are some pros and cons of the BGX AI platform that we noticed while reviewing it.
Pros
Claims to support multiple cryptocurrencies
Claims to offer AI trading facility
Easy to navigate
Intuitive website interface
Claims to have enhanced security elements
Cons
Claims made are not backed up with evidence
How Does BGX AI Work?
BGX AI, as mentioned earlier, is an AI trading platform designed to assist traders in making better trading decisions by providing market updates and automatically executing potentially profitable trades using trading robots. Although specific information about the software facilitating these elements is not provided, it's known that the trading robot employs advanced algorithms powered by artificial intelligence to analyze market trends and execute trades.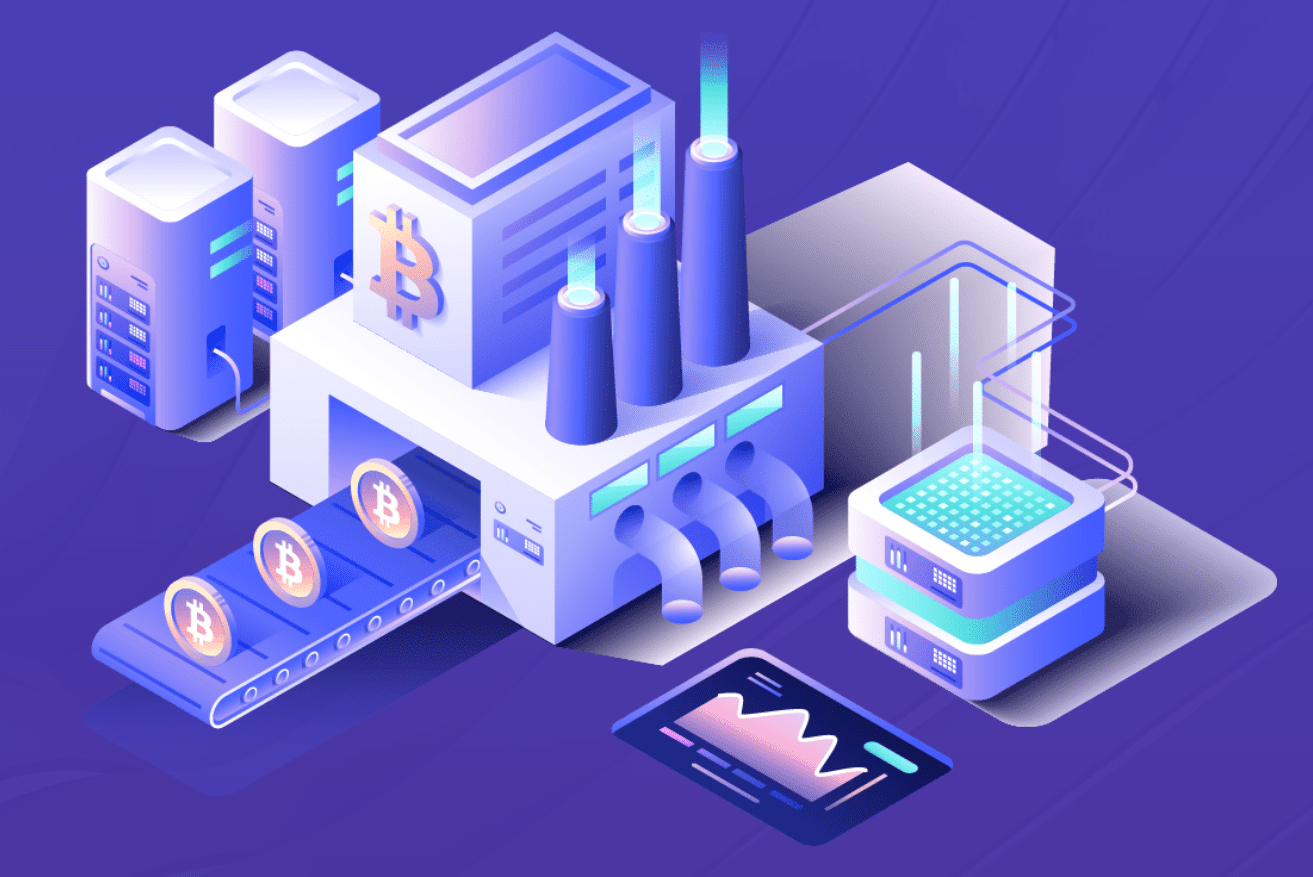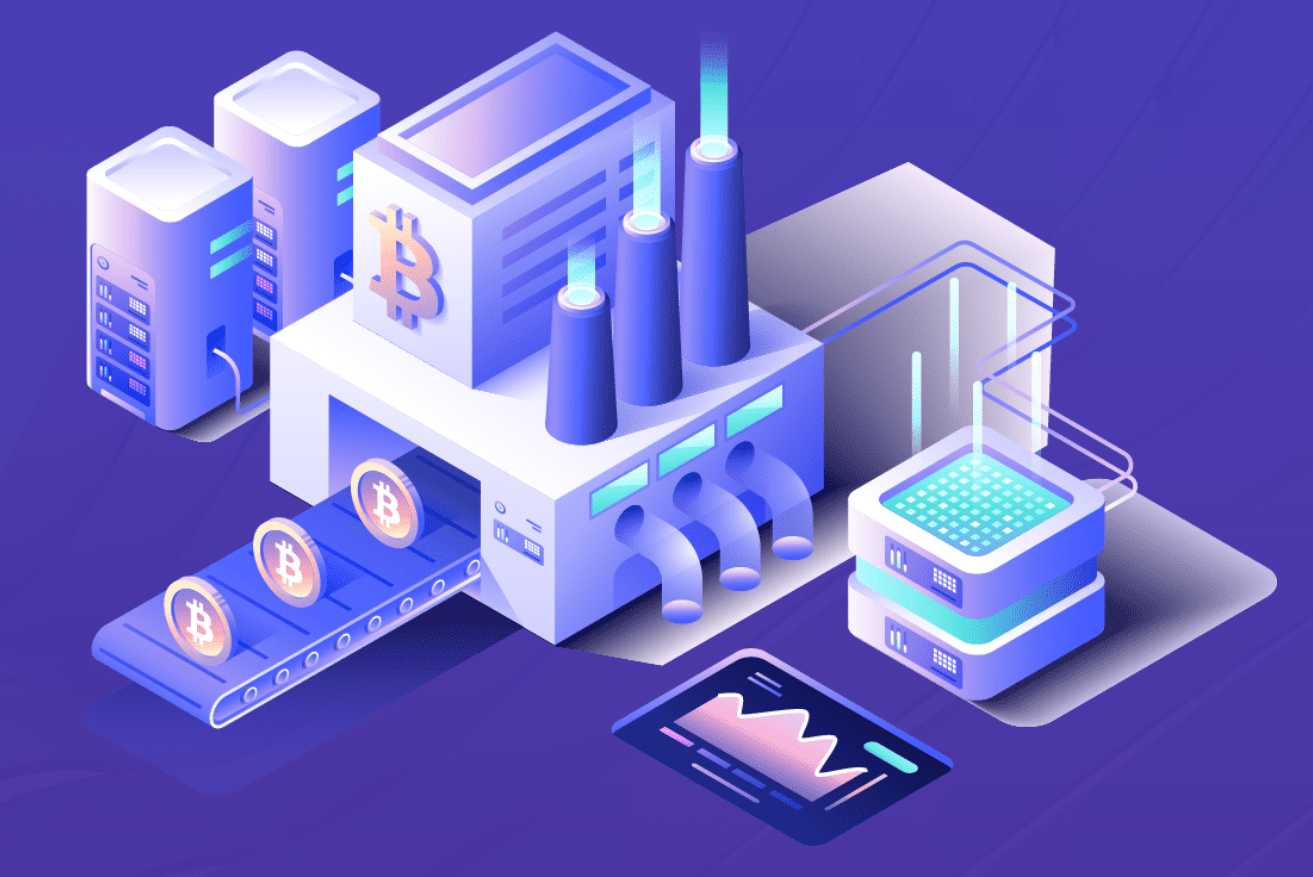 The team behind the platform claims to have been perfecting the AI model, asserting that users can rely on the robots to adeptly select and execute trades, incorporating factors like stop-loss, among others. The user interface of the platform is highly streamlined- users need to register, deposit a minimum amount prompted by the platform, and then access the dashboard to utilize the Bitcoin robot. However, it's important to note that access to customer support on a 24/7 basis is available only after registration as a user.
Cryptocurrencies are unregulated. Trading with unregulated brokers will not qualify for investor protection.
What Devices Can be Used to Access BGX AI?
Regarding device compatibility, the website doesn't provide much information. It's assumed that the BGX AI platform can be accessed on multiple devices – such as mobile phones, laptops, tablets, and desktops – since it operates as a web-based trading platform.
BGX AI Supported Countries
The website doesn't clarify this aspect. While the BGX AI platform is accessible globally, there's no specific list of countries or regions specified as accessible or inaccessible on the website.
BGX AI Key Features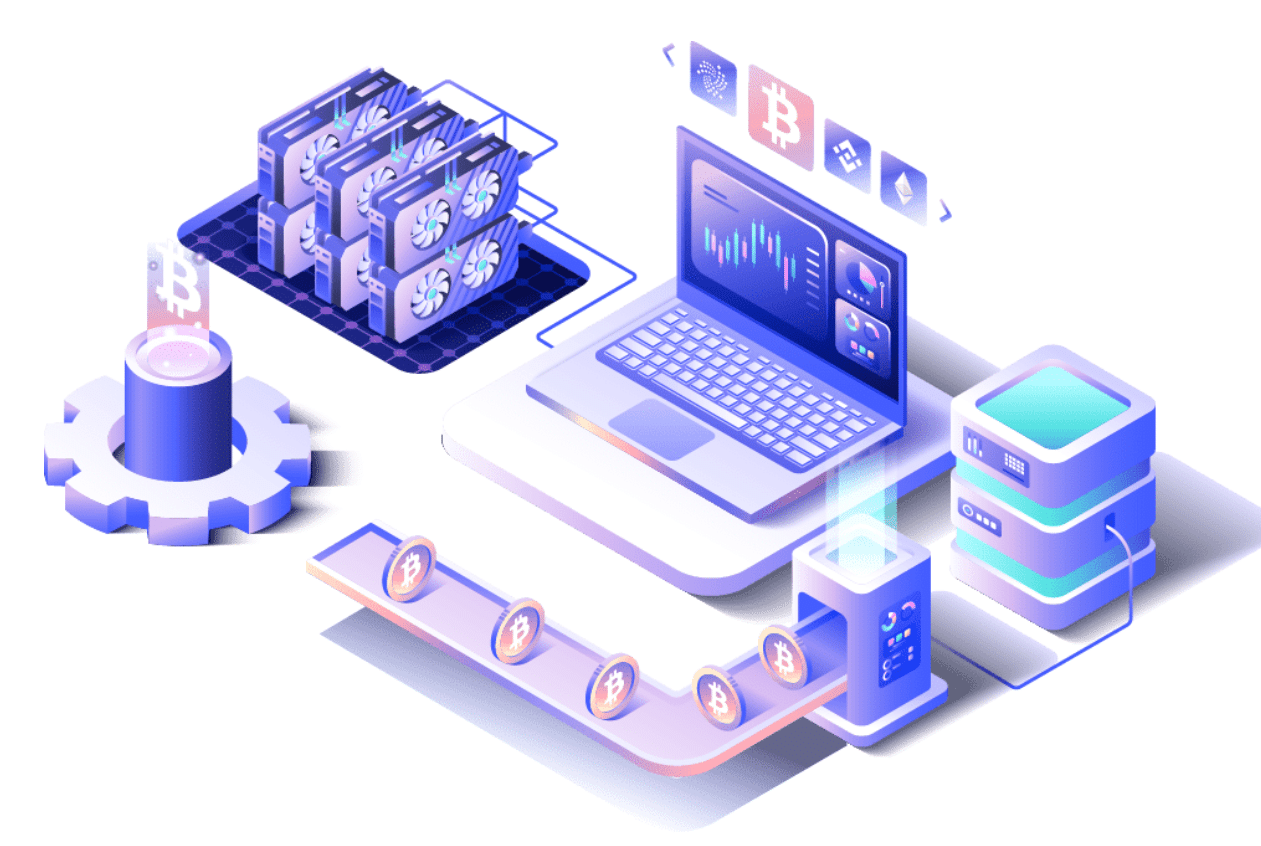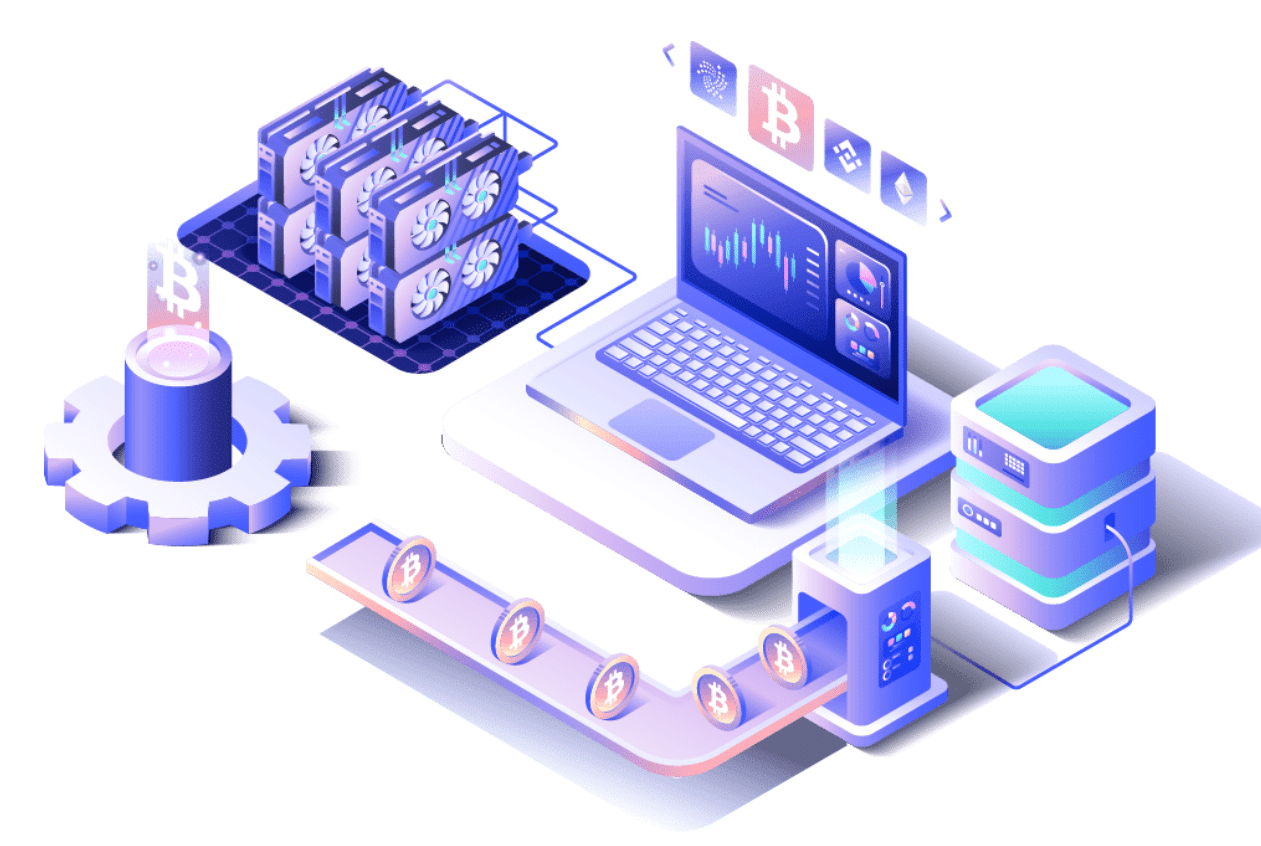 The BGX AI platform has already grown to become a popular option for traders, as per the website, thanks to its various features. Some of the top ones we came across include:
User-Friendly Interface
BGX AI claims to offer a straightforward interface that simplifies trading operations for beginners. The platform aims to enable users without prior experience to trade like professionals. The dashboard is designed for easy navigation, making trading options accessible and streamlined.
High-Security Measures
BGX AI prioritizes safeguarding users' assets and personal data by implementing cutting-edge security protocols. While specific details about these security measures are not highlighted, the platform aims to protect investors from potential malicious acts.
Easy Cryptocurrency Exchange
Users can supposedly seamlessly swap one cryptocurrency for another on BGX AI's platform, providing flexibility and convenience in managing digital assets.
Diverse Cryptocurrency Support
BGX AI claims to support numerous cryptocurrencies, allowing investors to diversify their portfolios and capitalize on various market trends and opportunities. Some of the supported options mentioned on the website include Bitcoin, Ethereum, Matic, Cardano, and various other top altcoins.
Cryptocurrencies are unregulated. Trading with unregulated brokers will not qualify for investor protection.
Is BGX AI a Scam?
Despite the inviting appearance of its website, the absence of essential information about the platform's functionalities without the necessity of a deposit raises considerable doubts for traders of any experience level.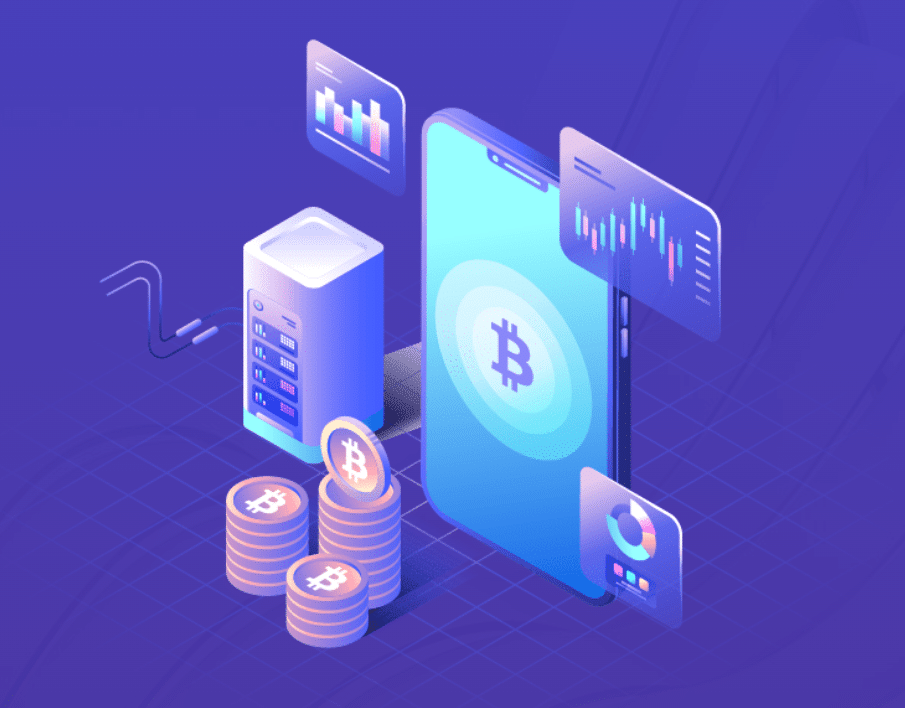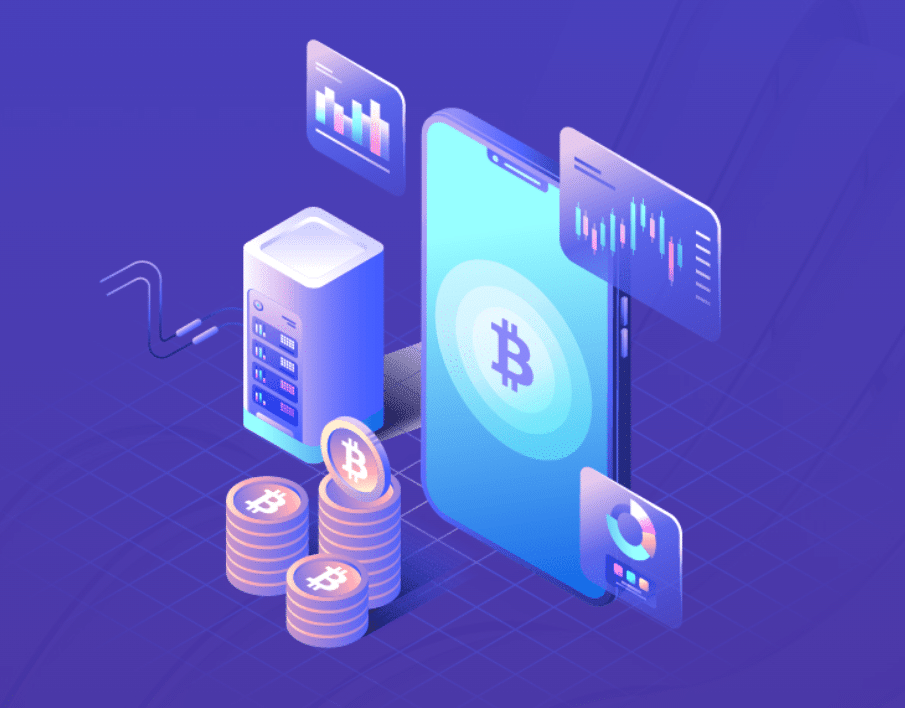 Moreover, the lack of a social media presence or alternative communication channels with BGX AI before committing to a minimum deposit is noteworthy. While BGX AI emphasizes its exceptional features, it fails to provide substantial evidence or verifiable data to substantiate these claims. The insufficient information and lack of evidence regarding the platform's credibility hinder a comprehensive assessment.
Given these constraints, users are strongly advised to exercise caution when considering trading on the BGX AI platform in the future. Conducting thorough research and exercising diligence is crucial to mitigate potential risks associated with transactions or investments through this platform.
BGX AI Minimum Deposit
The minimum deposit of BGX AI, as mentioned before, has not been highlighted anywhere on the website. While this amount may be vital to gain complete access to the dashboard and start trading, we were unable to find a specific number.
BGX AI Customer Support
For unregistered users seeking assistance, BGX AI offers two options to contact customer support. Users can either directly email their queries or use the contact form available on the website, which likely forwards messages to the platform's email address. Although the website promotes prompt 24/7 customer support as a key feature, it does not mention the availability of options such as call support or live chat for users.
How to Use BGX AI
For those considering using BGX AI for their trading needs, here are the steps to follow:
Step 1: Registration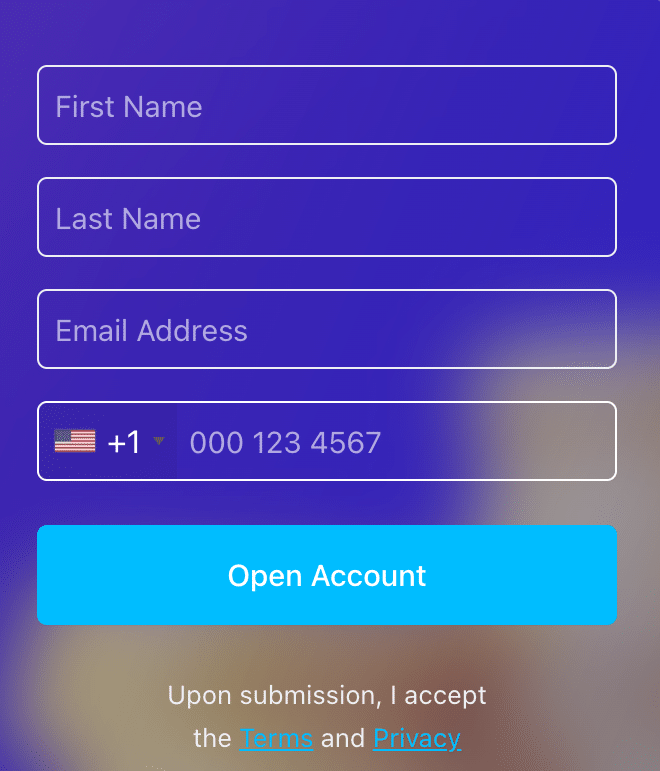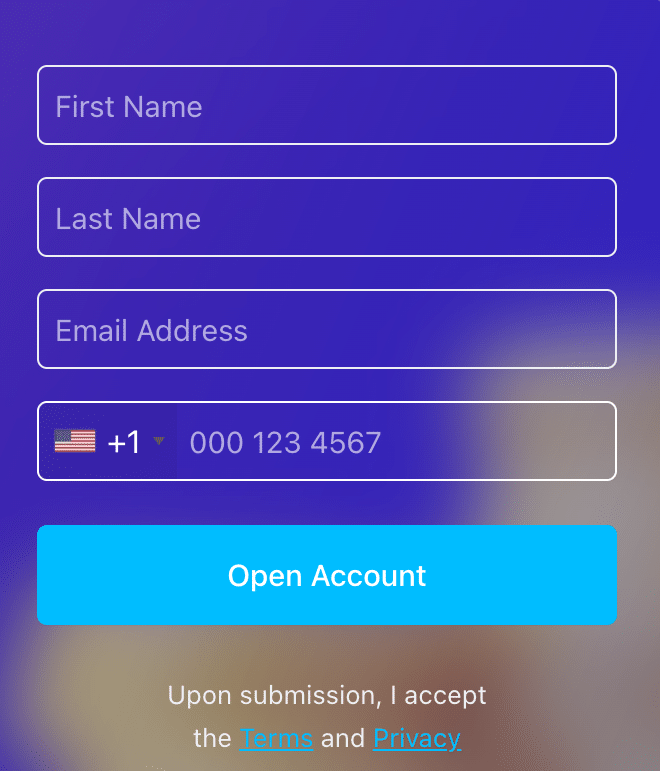 Interested individuals can initiate the registration process by visiting the official BGX AI website. Before registering, conducting personal research to understand potential risks associated with the platform is crucial. Locate the prominently positioned registration form on the webpage and enter essential details such as name, email address, physical address, and contact number. Proceed by clicking the "Open Account" button.
Step 2: Depositing Funds
BGX AI may require a minimum deposit to activate a new account. This deposit can be conveniently made using credit card or cryptocurrency transaction methods, typically without incurring any deposit fees.
Step 3: Trading
Once users have acquainted themselves with BGX AI's functionalities, they can start live trading or utilize the trading robot to potentially improve their chances of achieving profitability.
Is BGX AI Legit?- The Verdict
The review aimed to compile and present available information about the BGX AI auto-trading platform. However, reaching a definitive conclusion about the platform's legitimacy is challenging due to its limited online visibility and the scarcity of detailed information provided on its website.
The platform's lack of a substantial online presence and the absence of comprehensive operational details raise doubts about its legitimacy. These limitations make it difficult to arrive at a clear and definitive assessment of the platform's credibility and reliability.
Given these uncertainties, potential investors are strongly advised to take proactive measures by conducting their own extensive research before engaging with the BGX AI platform. It's crucial to thoroughly evaluate and verify the platform's authenticity and suitability before making any investment decisions.
Cryptocurrencies are unregulated. Trading with unregulated brokers will not qualify for investor protection.
FAQs
What is the minimum deposit on BGX AI?
What cryptocurrencies does BGX AI support?