Are you looking to invest in the crypto markets after the recent price spike of Bitcoin and other top altcoins? Bitcoin Motion claims to offer users the opportunity to invest in some of the best crypto assets through its trading platform.
To analyze the authenticity of this crypto platform, our Bitcoin Motion review will analyze all the organization's claims, customer reviews, and platform features.
Bitcoin Motion Platform Overview
Before investing in any trading platform, it is important to review the available features and learn more about the platform's costs, minimum deposits, and supported assets. Therefore, our table below offers some essential information on the Bitcoin Motion trading platform.
| | |
| --- | --- |
| Type of Trading | Crypto |
| Success Rate | Not Specified |
| Cryptocurrencies Available | BTC, ADA, ETH, XRP, and more |
| Available on Mobile? | No (But accessible via mobile browsers) |
| Withdrawal or Deposit Fees | None |
| Customer Support | Live Chat and Email |
| Withdrawal Speed | 24 hours |
| Minimum Deposit | $250 |
Cryptocurrencies are unregulated. Trading with unregulated brokers will not qualify for investor protection.
What is Bitcoin Motion?
Bitcoin Motion claims to be a trading platform facilitating the buying and selling of top digital assets. After one creates an account with this platform, they are given access to some of the best cryptocurrency assets in the market.
Many investors may consider re-entering the crypto markets at the current levels. As of now, Bitcoin, Ethereum, and other altcoins are available to purchase at a lower price compared to their all-time highs (ATHs) in 2021.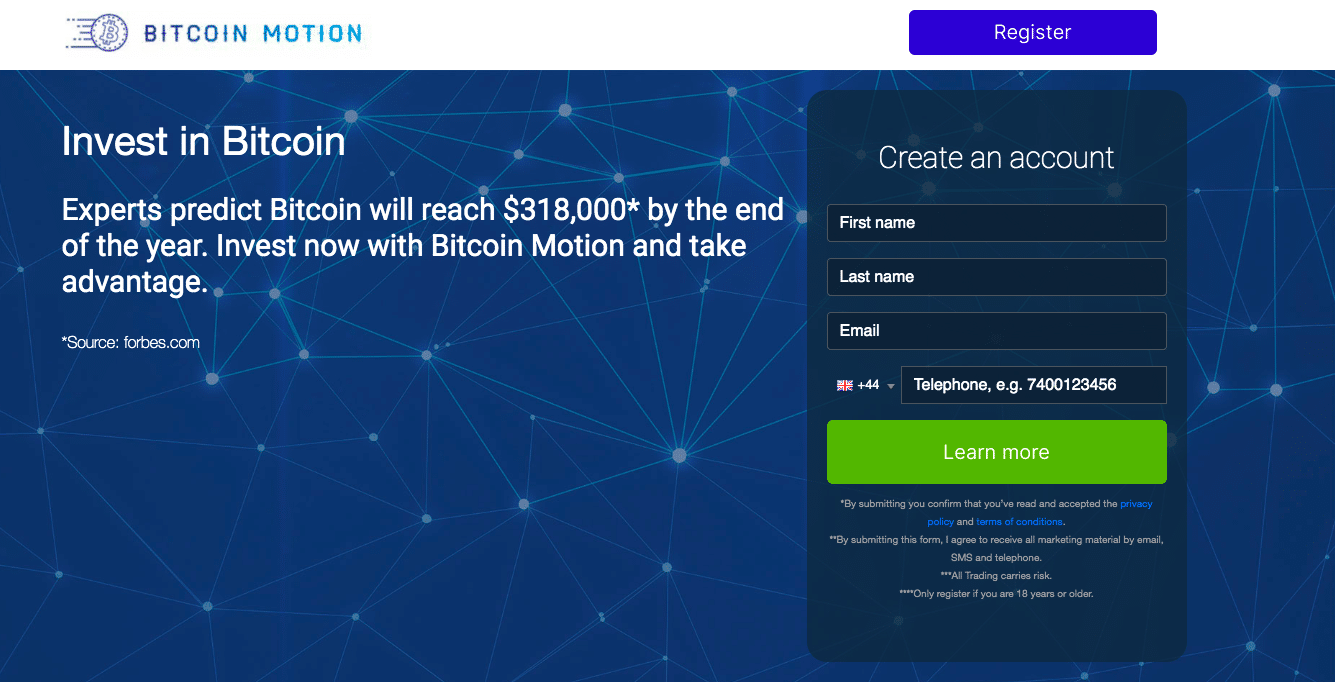 Moreover, Bitcoin has offered tremendous growth in 2023, up by over 70% since the start of the year. As the crypto markets are slowly coming out of a bear run, one may capitalize on the potential growth opportunities in the coming years. Therefore, one way to enter the markets is by using Bitcoin Motion's platform.
According to the Bitcoin Motion website, along with Bitcoin, users can access multiple altcoins such as Ethereum (ETH), Dash (DASH), Ripple (XRP), Binance Coin (BNB), and Ethereum Classic (ETC).
To learn more about Bitcoin Motion, we have looked at other site reviews. We have discovered that this platform claims to offer demo accounts, multiple payment options, and a fast withdrawal speed to support its customers. While there is no mobile app, one can apparently access Bitcoin Motion through mobile-based browsing.
The platform also claims to charge no withdrawal fees or any other charges from the members.
However, all these claims cannot be confirmed due to the lack of information provided by the website and the organization. No team member is known to the public, nor are there any platform pages across social media.
Thus, no one can take responsibility or confirm any of the statements made by Bitcoin Motion at this moment.
Who Created Bitcoin Motion?
The Bitcoin Motion website offers no information about the platform owners and founders.
As mentioned above, there are no social media pages running on this platform, which means that the entire Bitcoin Motion team is anonymous. That's not uncommon as we also saw in our Bitcoin Method review.
Bitcoin Motion Pros & Cons
Here are a few pros and cons of the Bitcoin Motion trading platform.
Pros
Buy Bitcoin, Ethereum, and other top altcoins
Claims to offer demo trading accounts and customer support
Does not take any account fees
Offers multiple payment options
Cons
Lack of information available on this organization
Nothing is known about the platform founders
Cryptocurrencies are unregulated. Trading with unregulated brokers will not qualify for investor protection.
How Does Bitcoin Motion Work?
The Bitcoin Motion site offers less information on how it operates. There is nothing mentioned about the investment options, trading features, or pricing alerts which can assist a trader.
Nonetheless, the website does allow one to make a new account in just a few minutes. All one has to do is fill in the registration form and make a $250 minimum deposit. Since the minimum deposit is high and less information is available, users should properly analyze the platform before investing funds.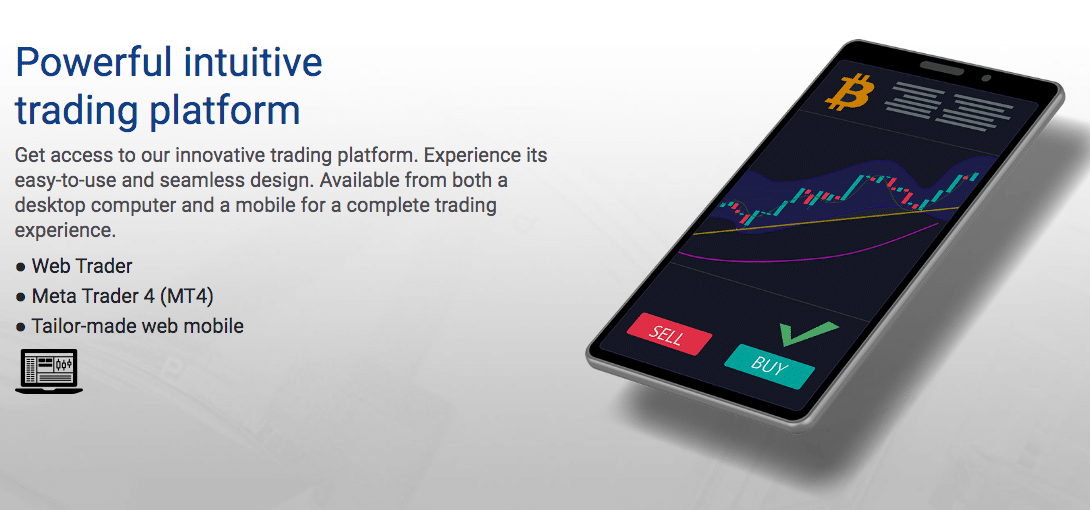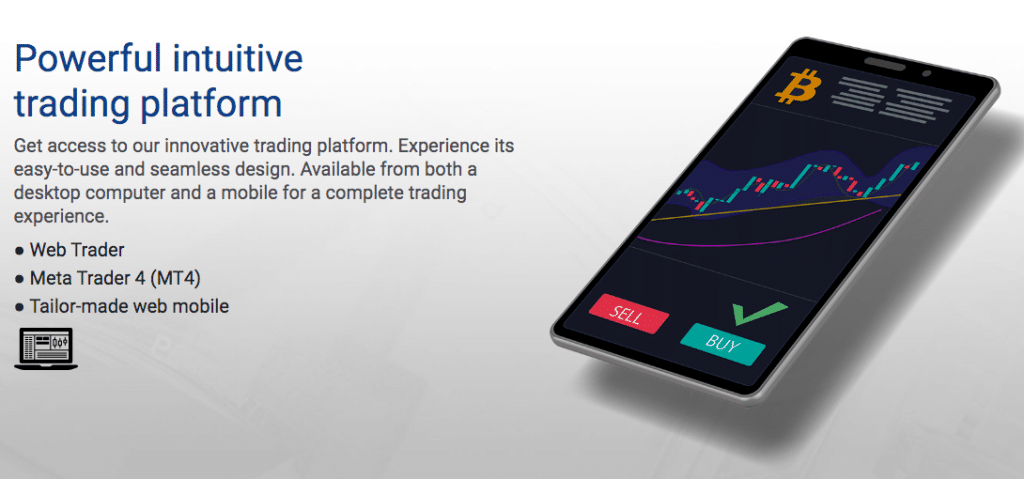 According to the website, Bitcoin Motion integrates other web-based trading platforms such as Meta Trader 4 (MT4). This platform is used globally by traders for buying and selling cryptos, forex pairs, and stocks. MT4 offers fast execution speeds, the platform is free to download, and gives access to multiple trading indicators.
Apart from this, nothing else is known about how Bitcoin Motion operates. This is because the organization does not give access to its dashboard until the minimum deposit has been processed.
Which Devices can be Used to Access Bitcoin Motion?
According to the Bitcoin Motion organization, one can access this platform by using the following devices:
Laptops and Desktops

iPads and other Tablets

Mobile phones via web-based browsing
Bitcoin Motion-Supported Countries
By going through some Bitcoin Motion reviews, we have found that this organization can apparently be accessed from the following countries:
Canada

Germany

Italy

Singapore

South Africa

Mexico

Nigeria

United Kingdom
Interested parties looking to access Bitcoin Motion from the United States of America can do so with a compatible VPN device.
Bitcoin Motion – Top Features
Let's take a closer look at some of the main features this platform offers users.
Access to the Cryptocurrency Markets
With Bitcoin Motion, users can apparently invest in the cryptocurrency markets. However, you must make a minimum investment and create an account before buying and selling new assets.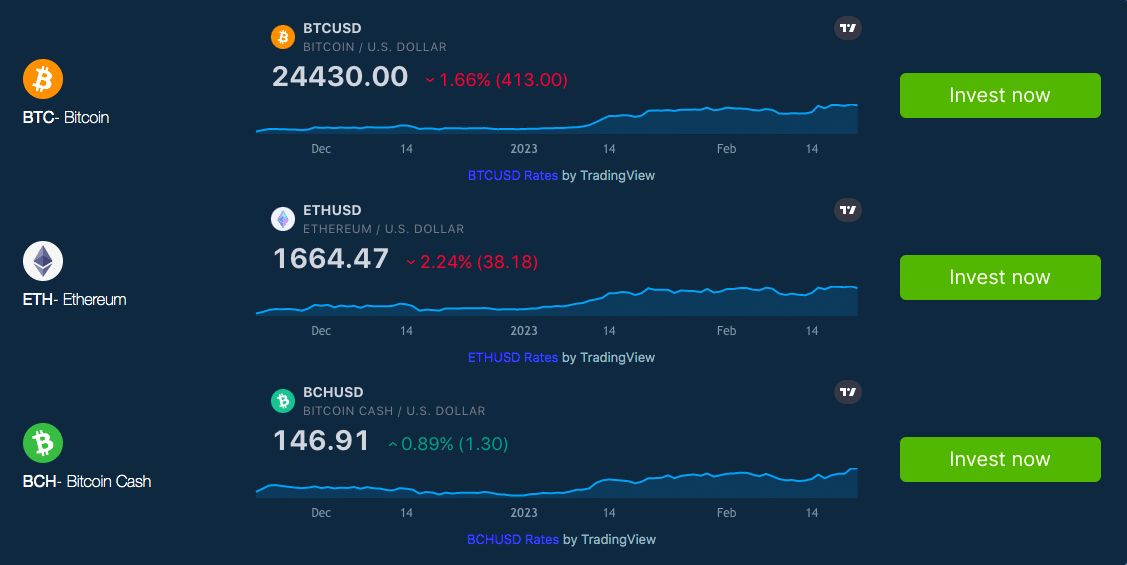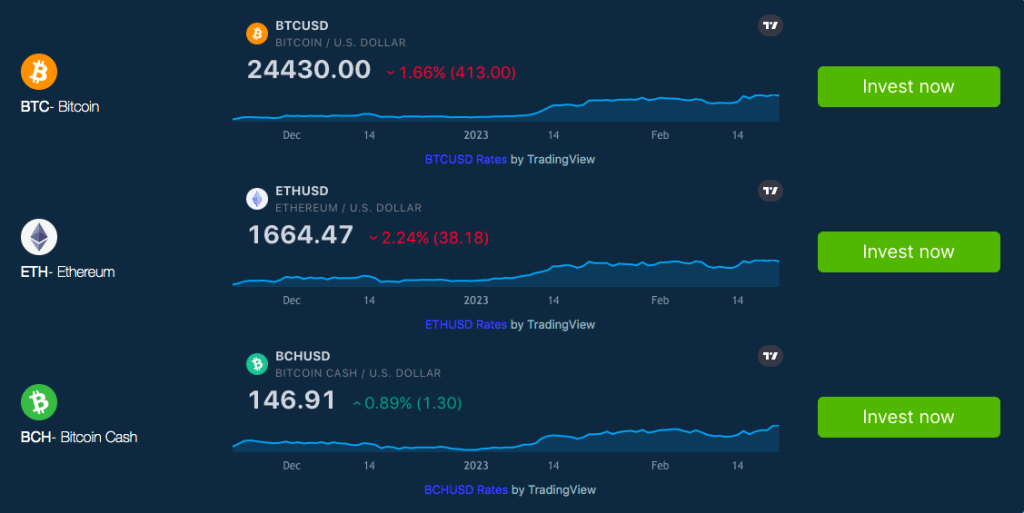 On the website, it is suggested that Bitcoin and Ethereum, two of the largest cryptos in the world, will be available to trade. Some of the best altcoins, such as XRP and Cardano, can apparently be traded on Bitcoin Motion.
Practice Trading Strategies
Want to start trading cryptocurrencies without losing any funds? A demo account will allow you to make new investments with virtual money. Investors use demo accounts to practice the potential profitability of certain trades.
These account types are also used by beginners looking to adjust to the trading platforms and leverage all the available trading options. Bitcoin Motion claims to offer a demo trading account to all members.
Trade Without Paying any Fees
One of the top features Bitcoin Motion claims to offer is commission-free investing. There are no charges when depositing funds or withdrawing your available balance. Furthermore, the organization claims not to take commissions, account fees, or other miscellaneous costs.
Is Bitcoin Motion Legit or a Scam?
When confirming a platform's legitimacy, it is vital to go through all the claims and available user reviews. In the case of Bitcoin Motion, we have found very few client testimonials and reviews on popular sites such as Trustpilot. Thus, we cannot confirm the organization's performance by studying just a handful of ratings.
The consensus from other Bitcoin Motion is neutral due to the lack of information the organization provides. Since the minimum deposit is $250, one should only invest after properly researching the platform. Since cryptos can be a very volatile asset to invest in, only deposit what you are prepared to lose.
For some alternatives to investing with Bitcoin Motion, see our guide to the next cryptocurrency coins to explode in 2023.
What is the Minimum Deposit on Bitcoin Motion?
On Bitcoin Motion, each user is required to make a $250 minimum deposit. The platform suggests that the payment can be processed with a debit or credit card. E-wallets, including PayPal, are also accepted.
Bitcoin Motion Reviews
To get a different view, we checked out other Bitcoin Motion reviews and articles. From these reviews, we have learned that the organization offers multiple features, demo accounts, and payment options.
However, our research and the consensus from other reviews is that Bitcoin Motion offers very less information on the trading platform. One can only get a full sense of this platform after investing and accessing the trading options.
Cryptocurrencies are unregulated. Trading with unregulated brokers will not qualify for investor protection.
Do any Celebrities Endorse Bitcoin Motion?
Due to the anonymity of the Bitcoin Motion founders, many are wondering whether any celebrities endorse this crypto trading platform.
For example, some rumors state that Elon Musk may be involved in the creation of Bitcoin Motion. The popular businessman is known for creating Tesla and SpaceX and for buying Twitter for a whopping $44 billion in 2022. Musk has also tried to add crypto as a payment method for certain Tesla products.
But does he endorse Bitcoin Motion? No, we have found no evidence that would lead us to believe he is involved with this platform.
Other claims suggest that Jeff Bezos, one of the richest people alive, uses Bitcoin Motion. Bezos has not shared much about his thought on cryptos and does not appear to have any connection with Bitcoin Motion.
We have searched various Reddit threads and online forums on the matter and learned that the theories of his involvement with Bitcoin Motion are false.
Bitcoin Motion Customer Support
The Bitcoin Motion platform claims to offer a customer support team to help customers with any doubts or queries. The organization states that this department can be accessed via live chat and email.
How to Get Started With Bitcoin Motion
Interested in making an investment with Bitcoin Motion? As discussed above, you should only trade with a particular platform after properly researching the organization and being aware of all the risks involved.
Should you still wish to invest with Bitcoin Motion, here is how to get started:
Step 1: Create an Account with Bitcoin Motion
After visiting the Bitcoin Motion website, you can spot a registration form on the page.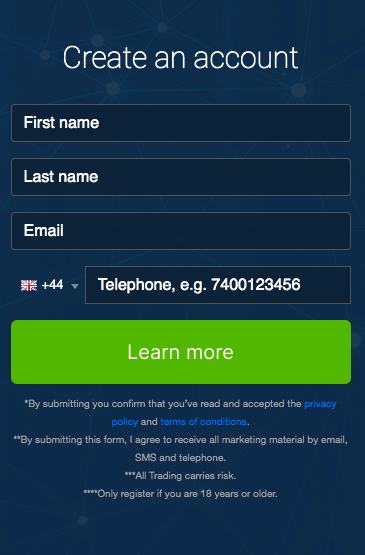 Each user is required to complete this form by entering their name, email, and phone number.
Step 2: Make a Minimum Deposit
Bitcoin Motion requires each user to pay a $250 deposit before trading. Choose your preferred payment method and confirm this transaction.
Step 3: Invest in Cryptos with Bitcoin Motion
After the payment has been confirmed, users can search for their favorite digital assets and start trading with Bitcoin Motion.
How to Delete Bitcoin Motion Account?
By reading other reviews, we discovered that Bitcoin Motion lets investors delete an account from the menu options. Nonetheless, the platform does not offer more information on how one can close their account.
Latest Crypto News
Here's some trending cryptocurrency news to know about in March 2023:
Despite the high costs of mining Bitcoin, the Texas Bitcoin mining industry is booming. This is due to the city's abundant wind and solar power resources.

Shares of Coinbase, a global crypto trading exchange, plunged by 13% in premarket trading on March 23rd, 2023. The correction results from the SEC's notice declaring enforcement action against some of the firm's crypto products.

Cardano (ADA), one of the largest altcoins in the space, has risen by 17% in the past two weeks. Currently priced at $0.37, ADA has a market cap of over $13 billion.
Is Bitcoin Motion Legit? – The Verdict
The limited amount of data available on this organization makes it difficult to verify the legitimacy of Bitcoin Motion. Due to the few customer reviews and less information on the website, Bitcoin Motion's claims are tough to confirm.
We have also found the theories of the involvement of celebrities in creating this platform to be false. Since Bitcoin Motion asks for a $250 deposit before you can start trading, interested parties should properly go through the website before making an investment.
Cryptocurrencies are unregulated. Trading with unregulated brokers will not qualify for investor protection.
FAQs
What is the minimum deposit on Bitcoin Motion?
Who is the creator of Bitcoin Motion?