Bitcoin News Trader is one among the vast pool of crypto trading platforms that bills itself as an "accessible", "straightforward" tool that traders can supposedly use to pick the nuances of the market and trade crypto assets.
Does it really work though? While the website makes these and other claims, we will break down its features in detail in this Bitcoin News Trader review.
Bitcoin News Trader Summary
Bitcoin News Trader, which sometimes goes by the name #BTC News Trader spelt with a hashtag and the symbol of Bitcoin, describes itself as a cryptocurrency trading platform that instructs users on how to trade Bitcoin and other cryptocurrencies.
Here is a summary of some of the key characteristics of Bitcoin News Trader that you should be aware of. We advise you to carefully review these on your own to see if they match your interests.
| | |
| --- | --- |
| Type of Platform | Advanced cryptocurrency trading |
| Minimum Deposit | $250 |
| Claimed Success Rate | No details were provided about the win rate. |
| Supported Cryptocurrencies | Bitcoin and other assets (not specified) |
| Mobile App | Not available. |
| Withdrawal or Deposit Fees | No details were provided. |
| Customer Service | Claims to offer customer support to those who register on the platform. |
Cryptocurrencies are unregulated. Trading with unregulated brokers will not qualify for investor protection.
What is Bitcoin News Trader?
Not much information is available on the Bitcoin News Trader website that could explain what it does or how it works. A scrutiny of other review sites, however, suggests that #BTC Trader is a crypto trading platform that enables users to invest in cryptocurrency and generate recurring income.
Additionally, these sources suggest that Bitcoin News Trader provides a free account manager to assist users in opening an account. Before completing trades so that customers can earn, the trading robot used by Bitcoin News Trader is said to scan the market for favorable conditions.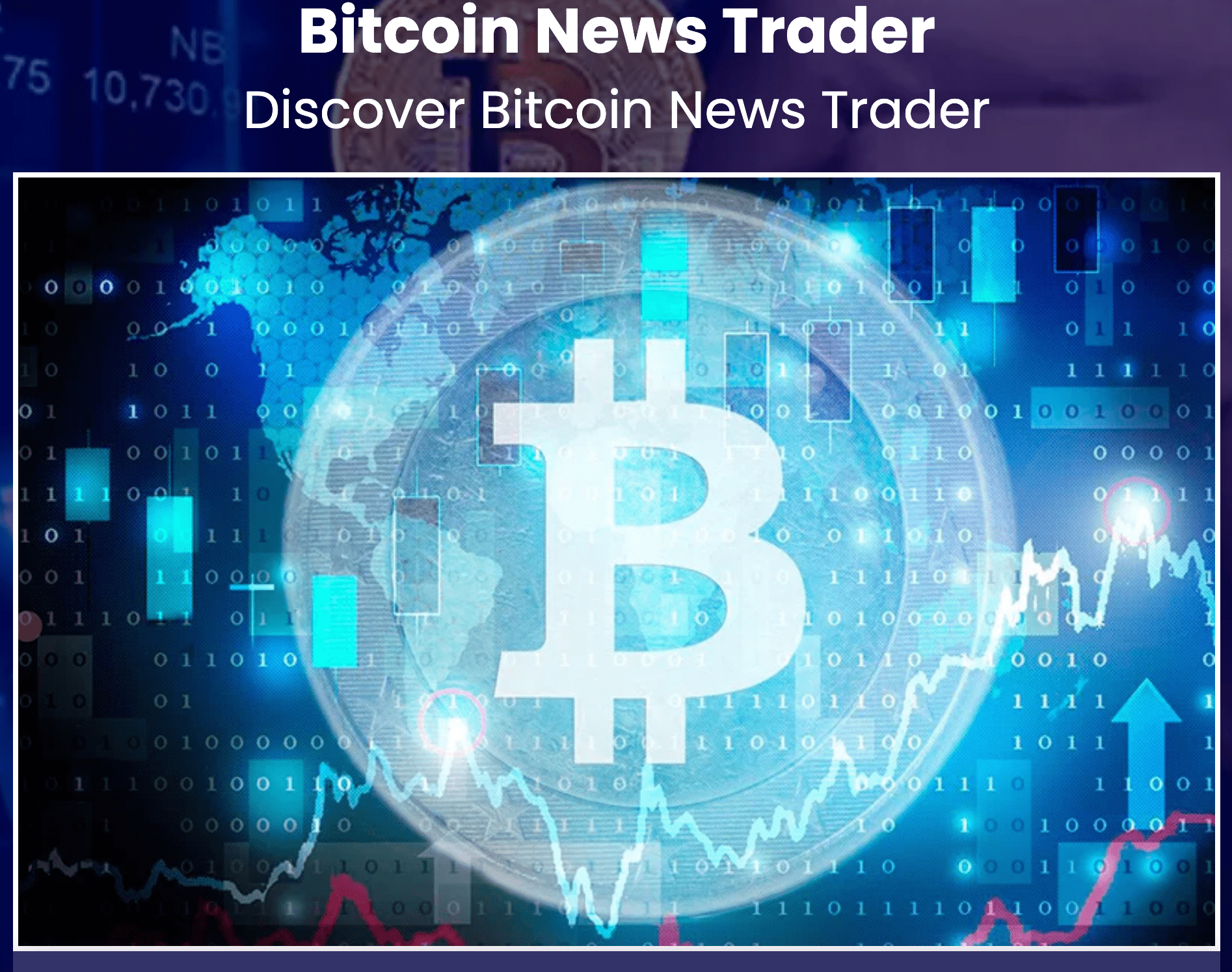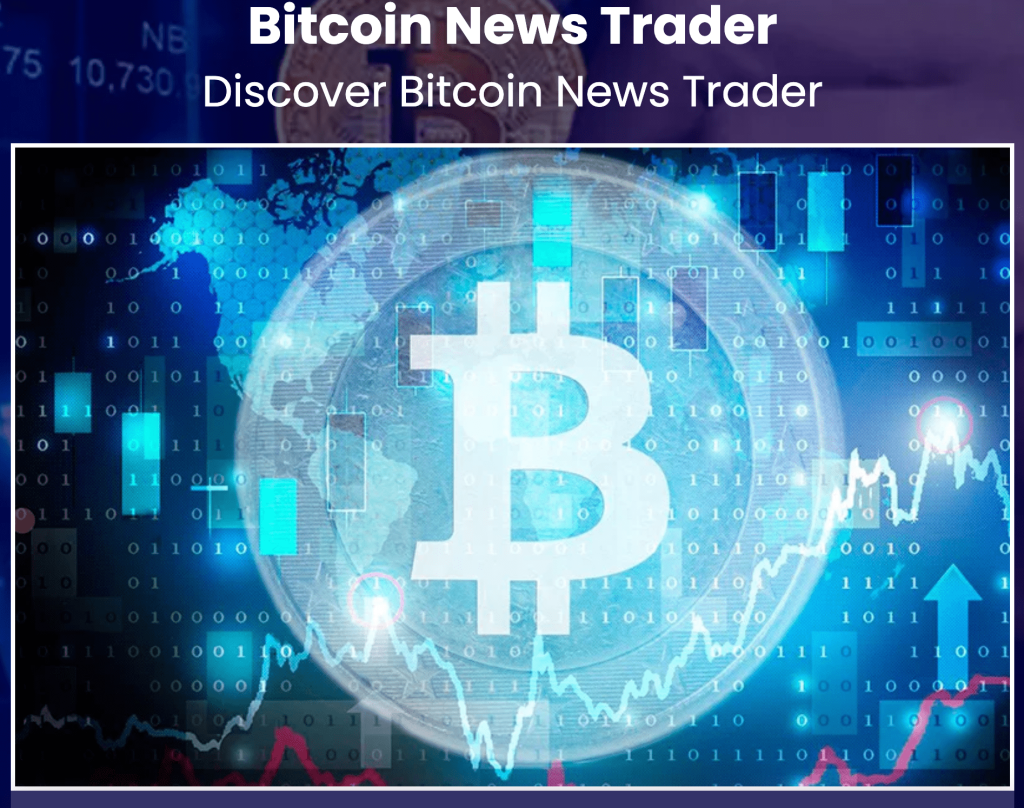 The website itself focuses more on news and information regarding Bitcoin investments instead of delineating its platform features.
One of the claims it makes is that it uses an advisor to assist consumers in navigating the complexities of the turbulent market. The advisor supposedly also helps traders determine when to trade cryptocurrency assets. This data might suggest that the Bitcoin News Trader platform doubles up as a platform that is both informational and automated.
However, there isn't much evidence to support these claims. We were able to scrutinize and gather this information from secondary sources, many of whom had their own educated guesses about what this platform offered. We advise our readers to thoroughly evaluate the site before trading on it as a result.
Who Created Bitcoin News Trader?
There is no information on the founders of Bitcoin News Trader on its website, and it is unclear whether the platform was founded by an individual or a group. There is no information provided regarding their training, experience, or motivation for developing the platform.
Bitcoin News Trader Pros and Cons
Most of the claims that Bitcoin News Trader advertises on its website are like those offered by other modern, sophisticated crypto trading platforms. However, several glaring shortcomings might persuade traders to select a different platform.
To make it easier for you to grasp, we have summarized Bitcoin News Trader's pros and cons in the following section:
Pros
Claims to work on any kind of device (computers, smartphones, tablets, etc.) with a stable internet connection.
Claims to support both automated and manual trading options for traders.
Claims to provide 24/7 customer support through the website for registered users.
Claims to support Bitcoin trading along with other cryptocurrencies.
Reportedly provides an educational platform where users can learn the ins and outs of crypto trading.
Claims to leverage the latest news and developments to obtain sentimental market drivers for forecasting asset prices.
Cons
The platform's success rate is not disclosed on the website.
It is not transparent about the charges/fees for its operations.
No historical data about the platform's performance is available on the website or other forums.
There is no information available regarding the platform's creators.
Other than Bitcoin, there is no information on the number or type of other cryptocurrencies supported on the platform.
There is no mention of a demo trading account option on the website.
There is no clarity on how the platform works, what it does, and what its features are. Most of the information in this review is gathered from third-party sites.
How Does Bitcoin News Trader Work?
Our secondary research from the Bitcoin News Trader website and other third-party websites and forums reveals that the crypto trading platform is largely information-centric, focused on providing users with educational resources to make better crypto trading decisions.
The website claims that "trading with Bitcoin News Trader is as straightforward as it could possibly be." The creators have supposedly made the platform "as accessible as possible," even for novices who haven't traded in crypto before.
There is no information about the supported cryptocurrencies on the platform either on the website or the review sites.
According to review websites, Bitcoin News Trader functions similarly to a crypto trading bot. This entails monitoring the market, identifying the assets that have hit intraday lows, buying them, and then scanning it once more to determine the precise moment when they hit intraday highs. Ideally, this feature would aid in hands-free trading during the present unpredictable periods when the market is so turbulent.
The website mentions a minimum deposit of $250 that is required to start using the website for crypto trading. There is no mention of the option of using a demo trading account to get acquainted with the website, though some websites claim that the BTC Trader app offers this functionality.
It is challenging to completely trust this site because most of the information we have around it is based on secondary sources. We advise you to conduct some additional research and only use Bitcoin News Trader if it meets your needs.
There is one new crypto, YPRED, that uses AI-powered features to predict an asset's movements. Find out more in our how to buy yPredict guide.
Which Devices Can Access Bitcoin News Trader?
We found that you may access the Bitcoin News Trader website using any common device. You will be able to access all the website material and options whether you are using a desktop computer, laptop, smartphone, Android device, or iOS device. However, there is no mobile application available separately.
Bitcoin News Trader Supported Countries
Since the website doesn't have any KYC requirements, we think that anyone can use the sign-up method to access the platform. The website was open to our review group without restrictions.
What is the Success Rate of Bitcoin News Trader?
There is no information available on the Bitcoin News Trader website regarding its success rate. We were not able to find a reliable figure from other third-party forums as well for this aspect.
Bitcoin News Trader Key Features
Here is a detailed list of features that the Bitcoin News Trader platform claims to have.
Educational Resources for Decision-Making
According to Bitcoin News Trader, customers have access to a huge library of articles, academic papers, and technical indicators for use in learning about cryptocurrency trading. These publications also contain news items that are designed to keep traders informed about the market.
Automated Trading Supported
According to several independent websites, Bitcoin News Trader uses a cryptocurrency trading bot to scan the market for the best trading opportunities continuously. The transaction is then self-executed, and according to some third-party reviews of Bitcoin News Trader, it has a high win rate.
Reliance on Latest News and Developments
Although it hasn't been stated directly on the website, Bitcoin News Trader might be leveraging news updates to generate sentimental indicators that then aid in asset price prediction. That would make it similar to another site we reviewed, The News Spy.
Is Bitcoin News Trader a Scam?
When we investigated Bitcoin News Trader, we discovered that there are several websites of the same name as the platform, some of which have been identified as scams by trusted forums. The website that appears to be the official one, though, doesn't make any impractical guarantees about having a high win rate.
However, this isn't sufficient for us to designate Bitcoin News Trade as a trustworthy or scamming trading platform just yet. Although, indeed, the platform doesn't make any improbable claims, it neither gives away much necessary information. The aspects we were able to discuss in this post came from third-party reviews, and even those didn't fully explain some of its characteristics.
Having said that, we discovered a good number of positive user testimonials for this platform on Sitejabber. These reviews, however, focused on the positive aspects of the website rather than the user's experience, which suggests that they may have been made up.
Therefore, it is unclear to us if Bitcoin News Trader is a trustworthy trading platform or a scam. We would recommend absolute cautiousness if one wants to explore the trading platform for real money.
Cryptocurrencies are unregulated. Trading with unregulated brokers will not qualify for investor protection.
What is the Minimum Deposit on Bitcoin News Trader?
To begin trading on Bitcoin News Trader, a $250 minimum deposit is required. Only after making this deposit may users access features like customer support and trading insights.
Bitcoin News Trader Customer Support
Customer service is provided by Bitcoin News Trader, but only to those who register an account on the website. Investors can get in touch with the staff via live chat, email, or phone numbers, according to a lot of clients and independent websites.
How to Use Bitcoin News Trader?
Once you have gone through the platform's features in detail, here is a brief overview of how to start using the platform.
Step 1: Create an Account
Visit the official #BTC News Trader website and enter your first and last name, email address, and phone number. After registration, an account manager will then contact you to assist you in creating the account, according to testimonials.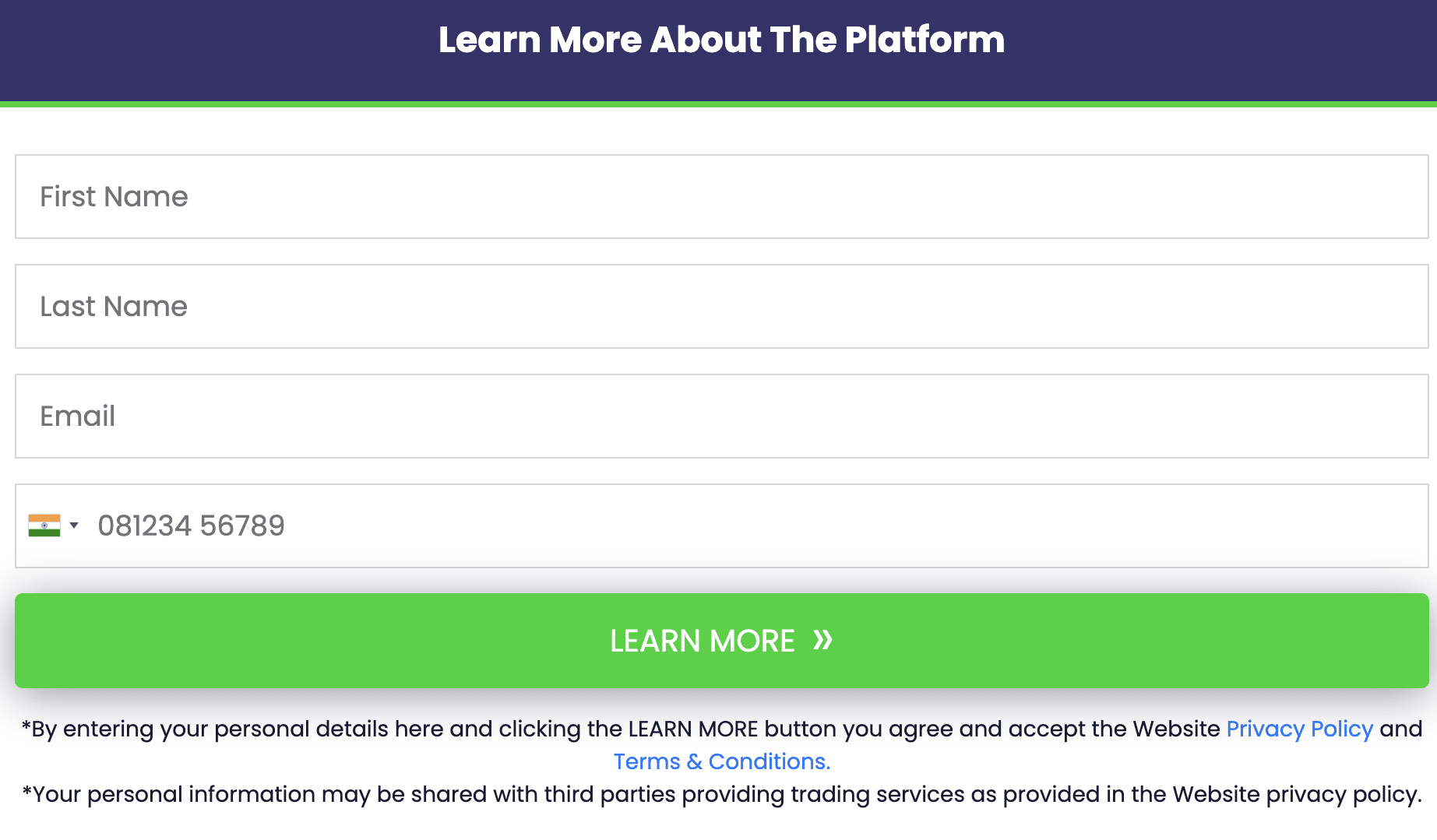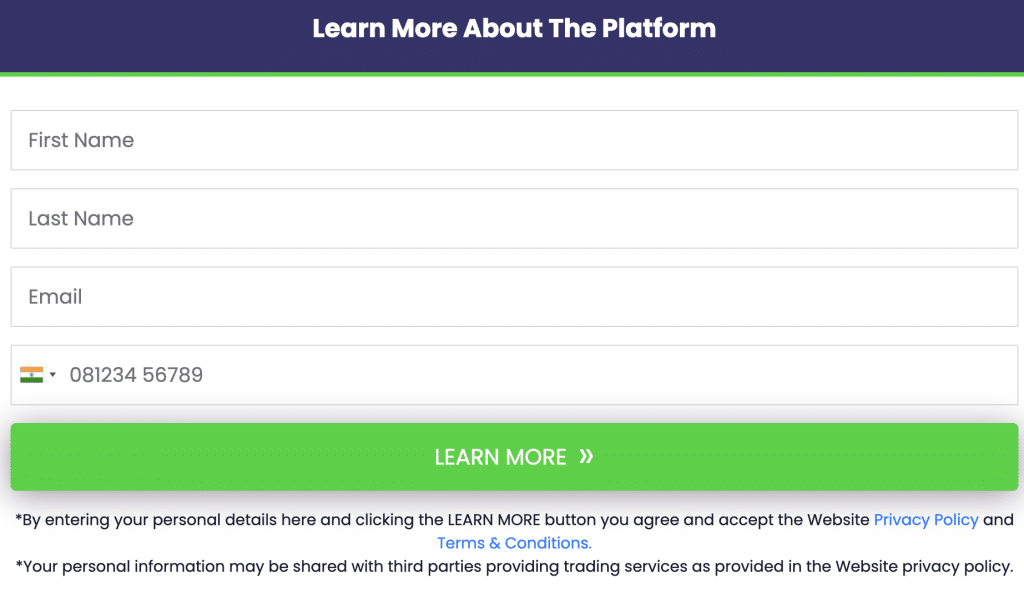 Step 2: Make a Deposit
Funding your account comes next. To use the platform, you need $250 as a minimum investment.
Step 3: Begin Trading
Once the account has been paid, the platform's purportedly accurate and effective trading features can be used manually or automatically.
Is Bitcoin News Trader Legit – The Verdict
This assessment of the Bitcoin News Trader trading platform was written after carefully examining the platform's main website and reviews from several unbiased forums. However, we found that the majority of the claims made on the platform could not be independently verified.
It might be preferable to use alternative trading bots that provide greater authenticity and transparency about how they operate and who makes up their team. While the Bitcoin News Trader platform does not make a lot of claims itself, it also does not disclose any crucial information about its working, history, or performance.
Overall, we are unable to evaluate whether Bitcoin News Trader is a legitimate business due to the lack of information on its website. The presence of a large number of copycat websites also makes it difficult to assess the credibility of this or the other platforms.
Cryptocurrencies are unregulated. Trading with unregulated brokers will not qualify for investor protection.
FAQs
What is Bitcoin News Trader?
Is Bitcoin News Trader legit?
Does Bitcoin News Trader have a minimum deposit?
Does Bitcoin News Trader support ETH?
Is Bitcoin News Trader accurate?