Crypto trading is getting increasingly popular, with numerous platforms claiming to provide a high return on investment (ROI). Bitcoin Pro is among the many crypto trading platforms on the market and sells itself as a "powerful intuitive trading platform". Designed to make trades on behalf of the trader, it has an advertised but as yet unverified winrate of 95%.
The platform claims to understand & make market predictions more accurate than a human and is supposedly one of the best crypto robots available today. To assess the legitimacy of the platform, we'll take a close look at all the claims of the Bitcoin Pro website and determine whether it's worth your effort and time.
Bitcoin Pro Summary
Bitcoin Pro is akin to any other trading platform in the same category, as long as the user interface is considered. The platform does however stand apart with its multi-asset trading, which allows investors to access multiple assets at a single time and place.
Here is a quick look at all the features under the spotlight for Bitcoin Pro. Take a look at yourself to decide whether it suits your interests.
| | |
| --- | --- |
| Type of Platform | Advanced cryptocurrency trading |
| Minimum Deposit | $250 |
| Claimed Success Rate | 95% |
| Supported Cryptocurrencies | BTC, ETH, LTC, DASH, BNB, and Others |
| Mobile App | Not Available |
| Withdrawal or Deposit Fees | None |
| Customer Service | 24/7 |
Cryptocurrencies are unregulated. Trading with unregulated brokers will not qualify for investor protection.
What Is Bitcoin Pro?
Bitcoin Pro is a crypto trading platform that allows investors to trade several cryptocurrencies alongside Bitcoin and hard forks of it like Bitcoin Cash. The platform is essentially a hands-off trading platform that can identify profitable trading opportunities in real time. It makes use of a proprietary algorithm to make trades on behalf of the user.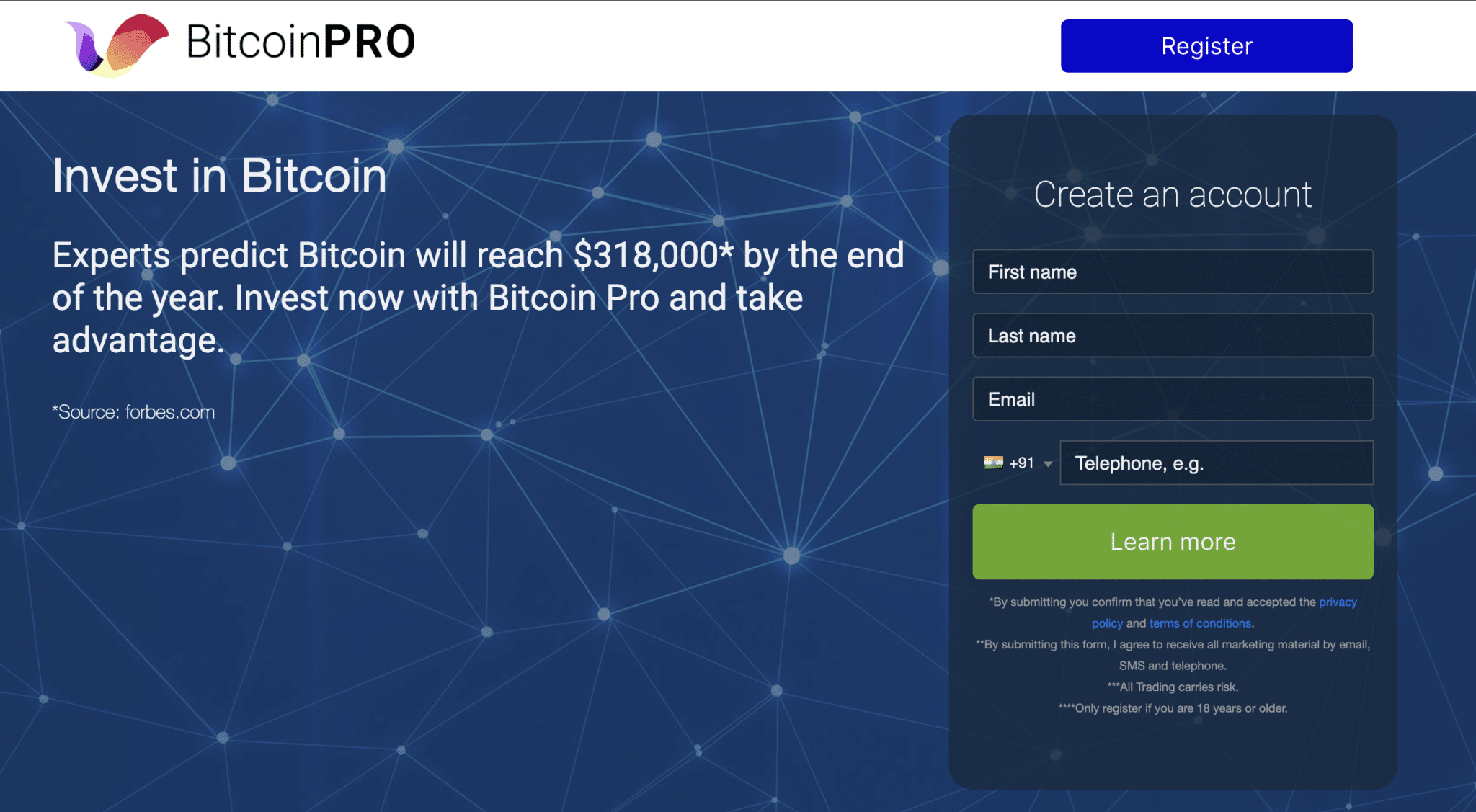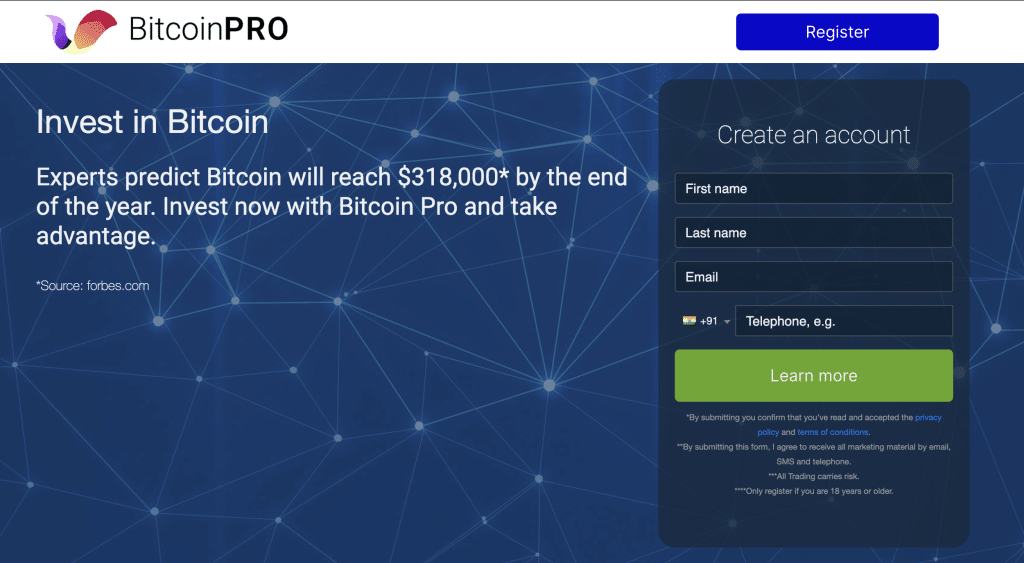 This changes the entire landscape of trading cryptocurrencies since you aren't required to sit in front of your desktop 24/7, unlike traditional trading platforms. The platform will work for you even in your absence and claims to have an accuracy of 95% on all the trades it performs, although there's no evidence that could support this claim.
Users can access multiple cryptocurrencies on the platform, and there's no fee or commission you have to pay to get started. You can start trading cryptocurrencies with a minimum deposit of $250 & withdraw your funds if the experience on the platform is unsatisfactory.
In our review of Bitcoin Pro, we found it to offer the best features & support for multiple currencies. But, since there is no backtesting or independent audit done by the platform, we can't attest to the security of Bitcoin Pro.
Who Created Bitcoin Pro?
The official website offers no insight into who created the platform. What we can say, however, is professionals are involved in the creation of this website.
While it is not uncommon in the crypto trading space to have anonymous founders, investors must assess the risks before investing.
Bitcoin Pro: Pros & Cons
Bitcoin Pro offers a range of services that are at par with its competition. At the same time, there are a few drawbacks that can make investors change their decision and opt for other platforms.
Here's a brief list of all the major pros and cons of Bitcoin Pro, to help you make a decision.
Pros
The platform offers a crypto trading service that is easy to use, even for novice traders.
Traders can access the platform's services 24/7, providing constant trading opportunities.
The platform has no hidden account fees or commissions, allowing users to keep more of their profits.
Testimonials suggest that the platform is easy to use and navigate.
Users may potentially benefit from the platform's claimed 95% win rate.
Cons
Only registered users have access to customer support, which may limit the assistance available to new users.
The platform's claims and data are unverified, which may raise doubts about the platform's reliability.
The lack of a dedicated mobile app may be inconvenient for users who prefer mobile trading.
Cryptocurrencies are unregulated. Trading with unregulated brokers will not qualify for investor protection.
How Does Bitcoin Pro Work?
Bitcoin Pro is an artificial intelligence powered trading platform that claims to provide a sophisticated algorithm for timing the cryptocurrency market and potentially generating profits for its users. The platform's algorithm has been trained on years worth of cryptocurrency price data, allowing it to recognize crypto signals that have led to profitable price movements in the past.
The Bitcoin Pro algorithm acts instantly on behalf of the user when it recognizes a profitable trading setup. It uses funds from the user's trading account to buy crypto with limited orders and sets a take profit target and stop loss level for the trade. The platform then monitors the open trade and exits automatically when either the profit target or stop loss is reached, returning all funds – including any profits – to the user's account.
One of the key advantages of Bitcoin Pro is its ability to operate 24/7, allowing it to trade on volatility even when traders are asleep. The platform uses more than 15 high-frequency trading methods to scan and analyze the bitcoin market and find profitable trades by looking at market trends and patterns. Once a good trading opportunity is identified, the algorithm sends a signal to the partner broker to buy or sell the appropriate crypto assets in real-time.
Despite its many promising features, potential users must be aware that none of the platform's claims is backed by strong data or audit links on the Bitcoin Pro website. While it may be a profitable addition to a trader's set-up, users should be cautious and do their due diligence before investing any funds into the platform.
Which Devices can be Used to Access Bitcoin Pro?
We found that Bitcoin pro is accessible on all conventional devices. Whether you are using a desktop or a laptop, smartphone or a laptop, Android or iOS, all the icons and texts of the text will be available to you.
However, one must still assess the risks before investing.
Bitcoin Pro Supported Countries
There is no mention of which countries Bitcoin Pro cannot be used.
The signup process doesn't have KYC requirements, which means that it may be available to everyone. Our review team were able to access the website with no restrictions.
What is the Success Rate of Bitcoin Pro?
Bitcoin Pro has specified that its success rate is 95%. But we were only able to get these details upon researching third-party websites.
However, this success rate is highly speculative, which means that investors must conduct their own research before investing.
Bitcoin Pro Key Features
Bitcoin Pro claims to provide industry-leading features that set it apart from the competition. We've compiled the section below to mention all the important and noteworthy features of the platform.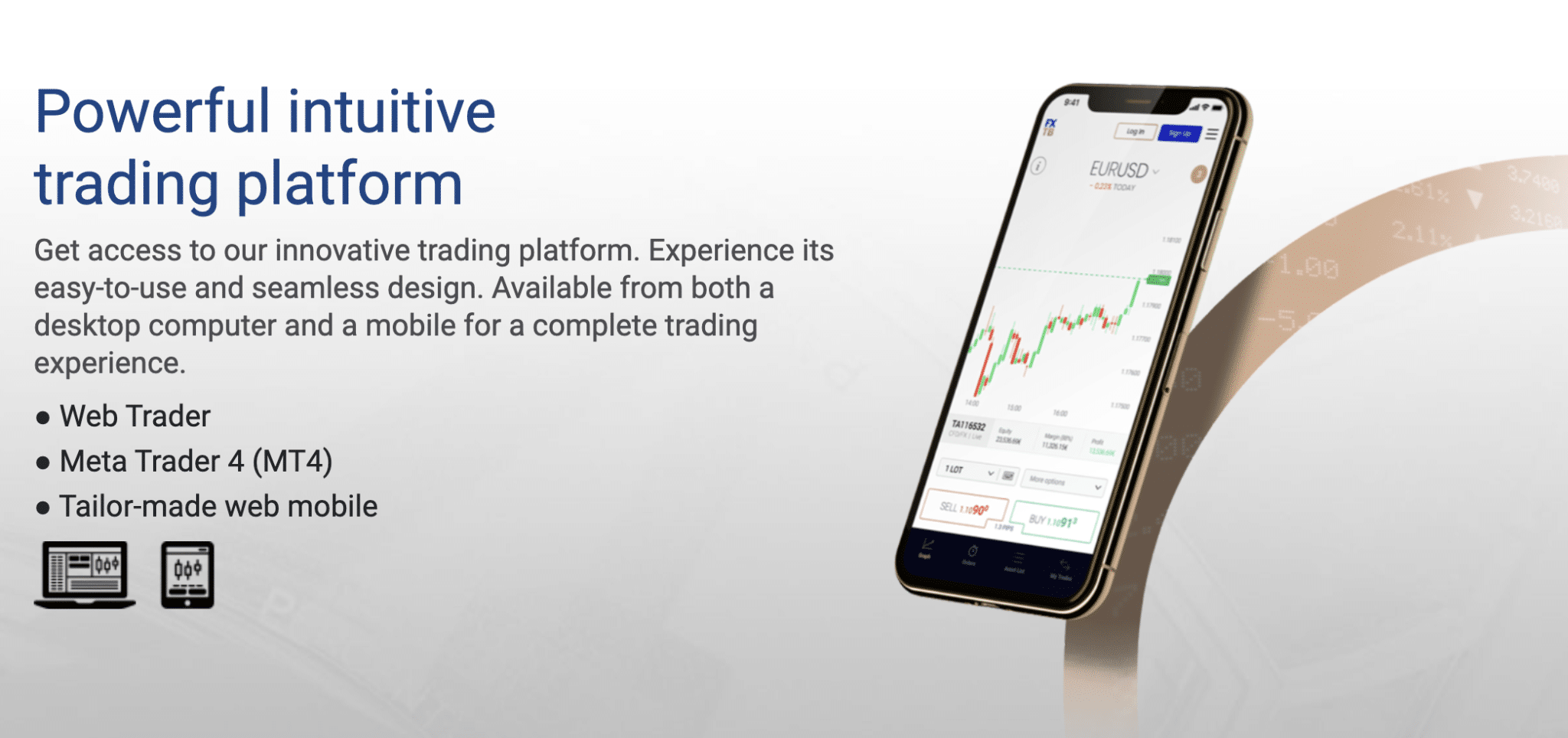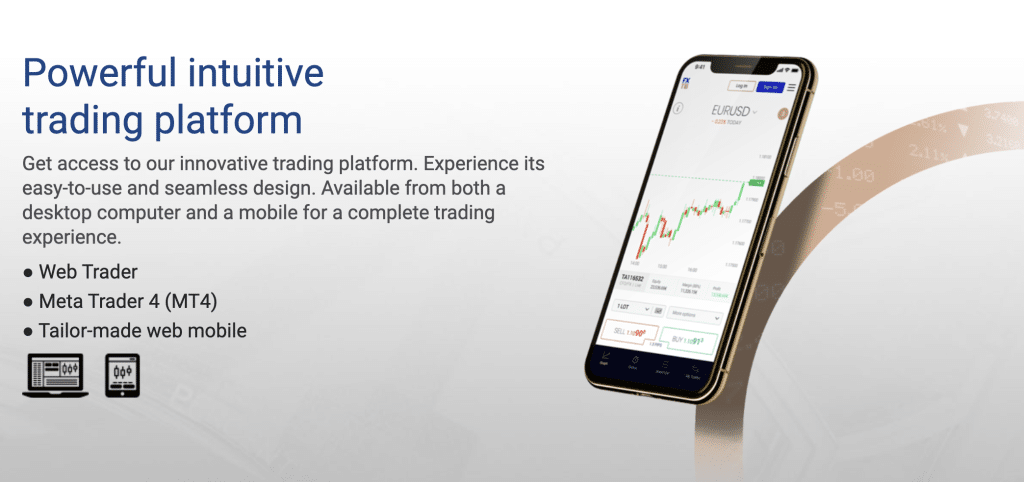 Ideal For Beginners
Trading cryptocurrencies requires a lot of experience, and since it's not possible for everyone to constantly keep a finger on the pulse of the market, trading cryptocurrencies is only limited to a few. Bitcoin Pro recognizes this issue and provides a platform that's comfortable for beginners, and the only learning curve required is getting familiar with the platform. This takes not more than 20 minutes, and a user can get started with trading cryptocurrencies by making a deposit without any prior experience.
95% Claimed Accuracy
Bitcoin Pro claims that 95% of the trades undertaken by the platform will result in a profit. This means for every 100 trades you undertake, you win 95 of those. But the only issue is that these claims aren't verified, and there's no way to tell whether they are true. It's best for investors to practice some skepticism when trading on the platform.
Demo Trading Account
Testing trading strategies in the market calls for risk of funds, and Bitcoin Pro aims to avoid this by providing a demo trading account. Users on the platform can use this feature to test out their trading strategies and calculate risks before making an actual trade. The only issue with this feature is that investors are required to make a deposit of $250 to access their demo trading account.
User Experience
Bitcoin Pro is said to be designed with the user experience in mind, particularly for those who are new to the cryptocurrency space. Reviews suggest that the platform offers an interface that is easy to navigate, making it accessible for both novice and experienced traders.
Fast Deposits & Withdrawals
Bitcoin Pro has streamlined the process of depositing and withdrawing funds from your trading account, making it effortless and hassle-free. The platform offers various deposit methods, including credit card, debit card, and bank transfer, which enables traders to choose the most convenient option for them.
Once a deposit is made, funds become available instantly, allowing traders to start trading right away. This quick turnaround time can be particularly advantageous in the fast-paced cryptocurrency market where time is of the essence.
When it comes to withdrawing funds, Bitcoin Pro ensures speedy processing, with most withdrawals being completed in less than 24 hours. This is a significant advantage compared to other platforms that may take days to process withdrawals, which can be frustrating for traders who want access to their funds as soon as possible.
Cryptocurrencies are unregulated. Trading with unregulated brokers will not qualify for investor protection.
Is Bitcoin Pro a Scam?
In our extensive review of Bitcoin Pro, we found that it enables users to engage in automatic trading of five different cryptocurrency markets, potentially giving them an advantage over human traders as it operates around the clock. However, we were unable to confirm Bitcoin Pro's claim that their algorithm achieves a 95% success rate. We advise that investors only invest what they can afford to lose.
Despite some positive reviews, we discovered limited information on Bitcoin Pro's website, and some of the positive feedback was from anonymous sources. It's critical to note that there's no information available about the platform's features without making a deposit. We also observed that the platform lacks social media handles or ways to contact them before depositing the minimum $250. It's, therefore, challenging to determine the authenticity of the platform.
While Bitcoin Pro advertises excellent features, it fails to provide any data or evidence to support its claims. It's best for investors to do their own due diligence before trading on Bitcoin Pro.
We've also reviewed similar platforms like Quantum Pro 360.
Cryptocurrencies are unregulated. Trading with unregulated brokers will not qualify for investor protection.
What is the Minimum Deposit on Bitcoin Pro
Bitcoin Pro requires a minimum deposit of $250 from new investors. Investors can access the dashboard and other features of the platform only after the deposit has been made, and following that, investors can begin trading on the platform.
Considering the required deposit amount is pretty high for most investors, it would be best for users to do their own research before investing any money on the platform.
Bitcoin Pro Customer Support
Bitcoin Pro has 24/7 customer support, and the team can be contacted via phone or email. One thing to note is that this feature is only available for registered users who've made the required initial deposit.
How To Use Bitcoin Pro?
Now that you've taken a look at all the features of the platform, here's a quick tutorial to get you started.
Step 1: Create a Bitcoin Pro Account
Visit the Bitcoin Pro website and fill out the registration form with your name, email, and phone number. Once submitted, your account will be created and ready to use.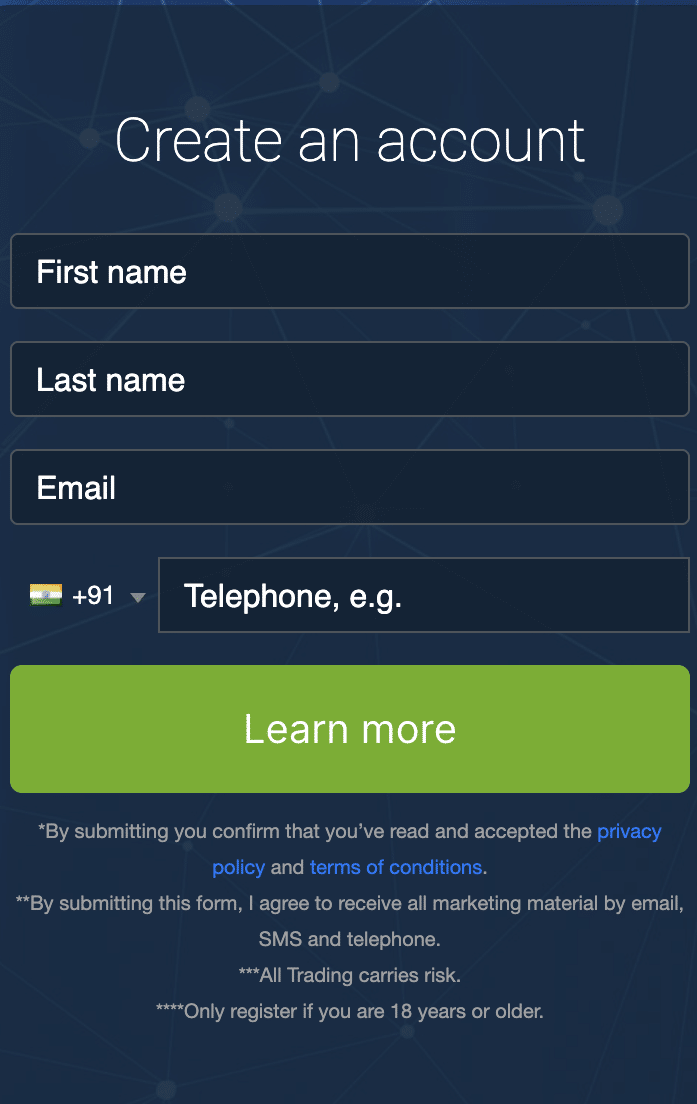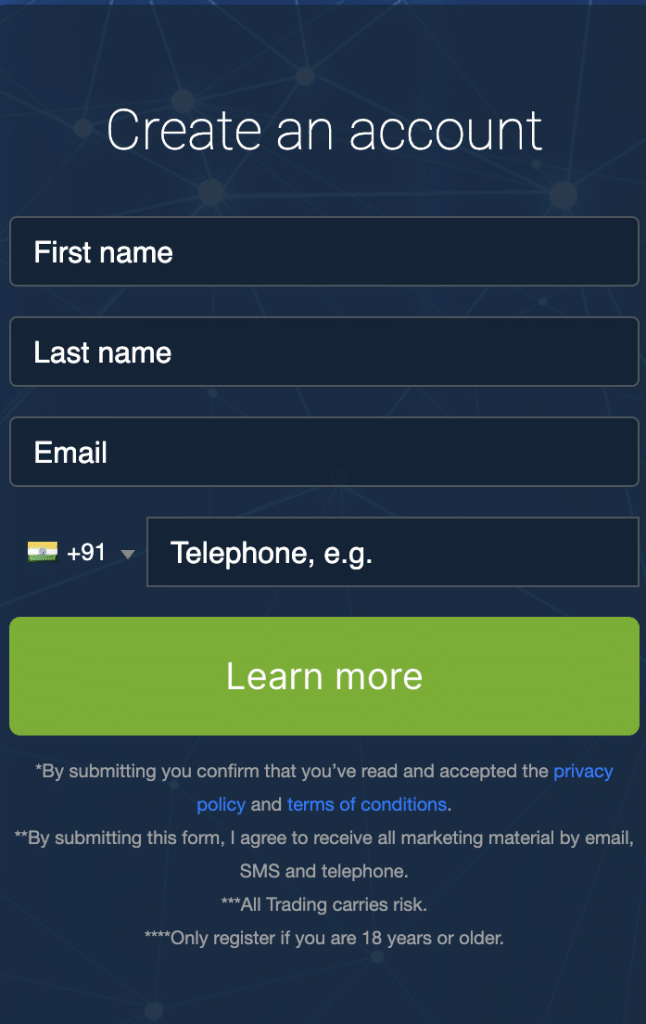 Step 2: Make a Deposit
To begin trading, you must deposit a minimum of $250 into your Bitcoin Pro account. This can be done using various payment methods such as credit cards, debit cards, or bank transfers.
Step 3: Explore the Demo Trading Mode
Bitcoin Pro provides a demo trading mode that allows you to test the platform and its features. This is a great opportunity to learn how to use the platform and customize the algorithm's parameters to suit your trading style.
Step 4: Begin Trading
Once you feel comfortable with the demo trading mode, you can switch to live trading mode by toggling the switch in your account dashboard. The algorithm will then analyze the markets and execute trades on your behalf. It's important to regularly monitor your account to ensure everything is running smoothly and to make any necessary adjustments to your trading strategy.
Cryptocurrencies are unregulated. Trading with unregulated brokers will not qualify for investor protection.
Is Bitcoin Pro Legit – The Verdict
Bitcoin Pro allows users to make fast trades with several different cryptocurrencies, with a high supposed ROI. At the same time, there's little to no feedback that can support the claims made by the platform.
While all the advertised features may look appealing, it's best for investors to opt for the platform only after they've done proper research and performed their own backtesting with a small amount of capital.
FAQs
Does Bitcoin Pro Have a Minimum Deposit?
Does Bitcoin Pro Support ETH?