Even though the cryptocurrency market has started to recover, with Bitcoin trying to move back to its all-time high, there is a high level of volatility still present. Uncertainty reigns supreme in crypto trading – pushing the need for tools that can help you navigate the market safely and profitably.
Enter LimmerCoin, a crypto trading platform claiming to use advanced tools that scan the market and make the trades on the user's behalf. Its site states that you don't need to have expertise in crypto trading to generate profit, as the in-app tools will provide everything to you. But there have been many tools of the same nature – what does LimmerCoin does differently?
This LimmerCoin review will run through the different features that it claims it has and see whether it is a legit platform you can trust or a scam site.
LimmerCoin Platform Overview
LimmerCoin advertises that it has a large set of features meant to make it easier for investors to trade crypto. The site claims to be using machine-learning-enabled tools that let investors cut through the complexities of the market and make profitable trades on a daily basis. Before we look into that, here are the primary elements of this platform to keep in mind.
| | |
| --- | --- |
| Type of Platform | Crypto Trading |
| Minimum Deposit | $250 |
| Claimed Success Rate | Not Specified |
| Supported Cryptocurrencies | Bitcoin, Ethereum, Bitcoin Cash, Ethereum Classic, Litecoin, Cardano, EOS, Neo, and others |
| Mobile App | Not available – but the site is responsive |
| Withdrawal or Deposit Fees | None |
| Customer Service | 24/7 |
Cryptocurrencies are unregulated. Trading with unregulated brokers will not qualify for investor protection.
What is LimmerCoin?
LimmerCoin is a crypto trading platform that claims to be an advanced machine-learned tool to trade on users' behalf. The Limmercoin website writes that the in-app trading module scans the market, charts the prices, and uses historical data to establish repeatable patterns. LimmerCoin claims to be using this facility to predict the price of an asset – enabling users to generate profits even during bearish market conditions.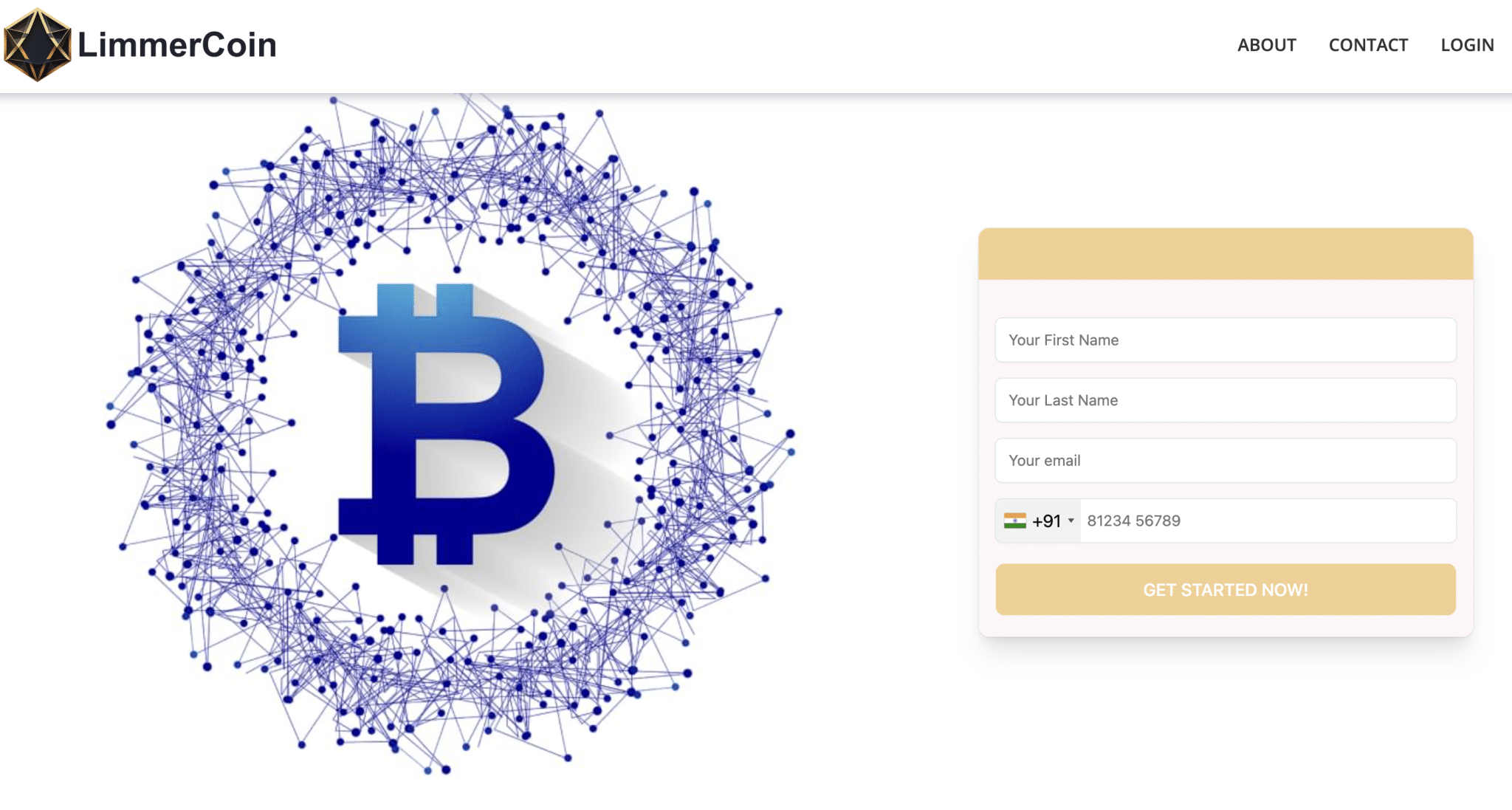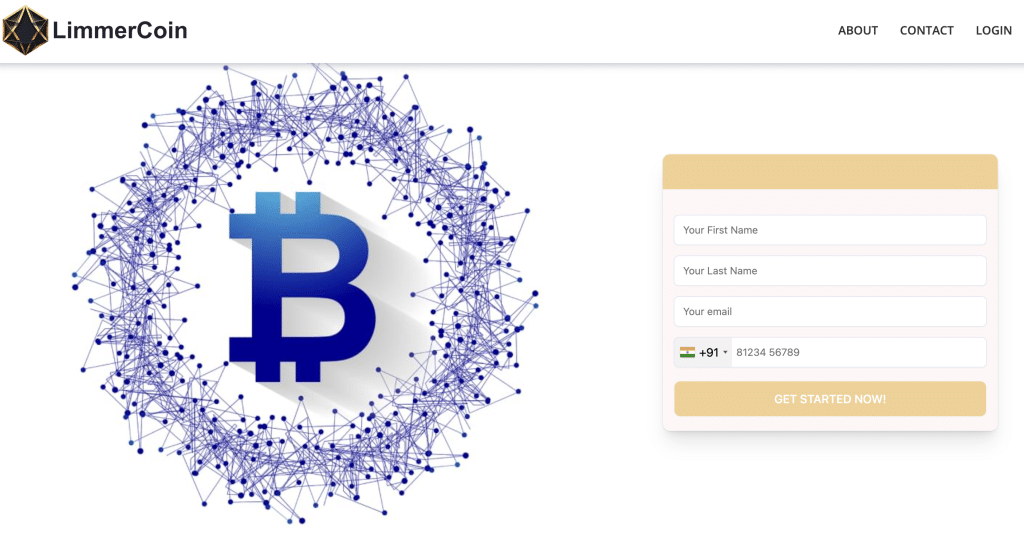 Doing so will allow traders to buy and sell top digital assets, including Bitcoin, Ethereum, Litecoin, Bitcoin Cash, Dash, ZCash, Ethereum Classic, Eos, Neo, and others. It's unclear if new cryptocurrencies can be traded however, with a low market cap.
The signup process of this platform is simple, with no KYC requirements. LimmerCoin also advertises that it has partnered up with major cryptocurrency brokers – all licensed – to provide a seamless trading experience. Users may be able to only use LimmerCoin to trade in crypto without having to open multiple accounts.
How successful is this utility by LimmerCoin? Unfortunately, not much information is given in this regard. There is no historical data available for it, and third-party reviews about this platform's win rate are also limited.
Customer support is apparently available round the clock, and people can reach the support team through email or live chat. Information about both is limited since it seems that only people who have registered can talk to the support team.
To start trading on LimmerCoin, you must deposit $250. This amount can be considered to steep for beginners – but if any of this site's claims are true, then this price point would be a bargain.
But that is where the "if" factor comes into play here. Much of the information provided on the official website is limited, and most claims cannot be backed by solid evidence. Therefore, investors must tread carefully when trading on LimmerCoin. Crypto trading carries a lot of risks and a lot of research is necessary before jumping in.
Who Created LimmerCoin?
Information about who created LimmerCoin is not available on the official website. Our reviewers also looked into third-party platforms to get some hints about the makers of the crypto trading platform – but couldn't find anything.
Our search also took us to social media platforms – but information about LimmerCoin wasn't available there as well. This indicates that the devs behind LimmerCoin have decided to stay anonymous. While it is nothing new – cryptocurrencies were rooted in anonymity when trading first began – it is important to know that this might not be good for a market that is now demanding more transparency.
LimmerCoin Pros and Cons
As we researched LimmerCoin, we found many pros and cons that it has – which are similar to other platforms that provide similar services. Knowing these details is necessary for deciding if LimmerCoin is the right platform for your needs.
Pros
Offers a hands-free trading approach
It doesn't ask for any fees for trading
Claims to offer a 24/7 customer support
Demo trading facility available – according to claims
Cons
A deposit of $250 is a must
The information available about how the platform works is limited
Details about the makers of the website are not available
Third-party reviews are limited
Cryptocurrencies are unregulated. Trading with unregulated brokers will not qualify for investor protection.
How does LimmerCoin Work?
LimmerCoin's functionality seems to be similar other semi-autonomous crypto trading platform. Users can create an account, after which, the in-app tools take the reins of trading.
These tools may quickly scan the market and create a price chart before establishing patterns and predicting the price of the asset. While LimmerCoin states that it has a high win rate when it comes predicting the price correctly – the percentage is not available.
That said, a few customer reviews have said that the win rate is good. But using the website requires an initial deposit of $250 – which forms of the basis amount of trading money one needs to start using the platform. This can be considered too much for beginners.
Mobile trading is also available – apparently – but there is no mobile app. We checked and we found that the website is responsive – which is a good sign for mobile traders.
LimmerCoin also claims to provide charting tools and customization options to control how the automated trading tool on the website performs. But no further detail is given into what those tools are.
A demo trading account is also available – according to the claims – that allow users to buy and sell tokens under simulated market conditions. But getting access to the demo trading account also requires the minimum deposit.
Investors are thus, recommended to approach this website carefully. It has made many claims, but the evidence supporting them is lacking. Crowd reaction to the platform is also mixed – which means investors must do their research before trading on LimmerCoin.
Which Device can you Use to Trade on LimmerCoin?
LimmerCoin claims to have the best mobile-based trading tool available known as Meta Trader 4. The tool gives users access to a simple interface that allows them to put their trading on auto-pilot. This tool can be accessible on multiple devices.
While our reviewers weren't able to access the tool, they did find that the website is accessible in full on the following devices.
Desktop
Laptop
Apple Phones
Android Phones
Tablets
LimmerCoin – Supported Exchanges?
LimmerCoin hasn't provided us with many details about the brokers that have been integrated with the website. However, it does state that all brokers are licensed by CySEC. That said, we needed more details about the brokers themselves to substantiate these claims.
What is the Success Rate of LimmerCoin?
LimmerCoin hasn't posted about its win rate. On third-party sites, too, information about this matter is not available. That said, many customers did say that the win rate is good – but those need to be taken with a grain of salt as even those reviews have not been heavy on the details.
LimmerCoin – Top Features
Here are some of the features that LimmerCoin claims it has.
Fast Transactions
LimmerCoin claims that it is easy to transact money in and out of the platform. There are no incendiary requirements, nor are there any bottlenecks to it. Users can use any fiat method they want – from debit cards to bank transfers – to deposit money into their accounts. The site also claims that withdrawals take not more than 24 hours.
Quick Registration
From what limited access we did have to the website, we did experience that the registration process is fast. Signing up only involves providing email, name, and phone number, and there are no KYC requirements.
Good Win Rate
While LimmerCoin is mum about the win rate – many claim that it is high. The site explains that it can accurate the price movement of the listed assets at a high level of accuracy. But there is no information that we have to help us add weight to these claims.
Demo Account
A demo trading account is a godsend for beginners who want to try out a trading tool before spending real money. This form of account offers training wheels and a bunch of virtual money (non-tradable) to test the website's capabilities. LimmerCoin says that it does provide it – but it seems like only registered users can have a go at it.
24/7 Customer Support
Customer support is apparently available around the clock – allowing you to contact the team whenever you feel like your trading requirements are not being met. While there is a contact us page for those who haven't registered, access to the support team is only possible for registered users.
Support for Multiple Cryptocurrencies
LimmerCoin supposedly helps traders buy and sell a wide variety of assets. Having multiple cryptocurrency options is a good way to hedge market risks since token fundamentals have a more profound impact on an asset's price than the wider macroeconomic activity. The official website states that Bitcoin, Ethereum, Bitcoin Cash, ZCash, Dash, Ethereum Classic, Eos, NEO, Cardano, and Miota are just some of the assets it supports.
Cryptocurrencies are unregulated. Trading with unregulated brokers will not qualify for investor protection.
Is LimmerCoin Legit or a Scam?
The lack of information available on LimmerCoin might make you want to label it outright as a scam – but that might not be a good approach. While the platform is not heavy on the details, secrecy is nothing new in this field and must be considered before making assumptions about the legitimacy of the platform.
But what is worrying is that LimmerCoin has put no effort into telling us more about how the platform works. Most of the content given on the home page details the quality of the tools that it employs – and not how everything works. Deposit requirements and other details about the site that we have been able to provide here are thanks to third-party sites and customer reviews.
Social media handles are not discussing this platform – and customer reviews, although mildly robust, are few. And it also doesn't help that the names of the team behind this project are not available – which is a worry since we need more transparency.
Considering these details, we recommend caution when trading on LimmerCoin. Always know the risks of crypto trading, and remember that success is not always a guarantee.
What is the Minimum Deposit to Trade on LimmerCoin?
As we already mentioned in this guide, the minimum deposit you need to start trading on LimmerCoin is $250. Depositing this amount is a must since that is the only way to get access to any of the features that the site has listed.
LimmerCoin Reviews
We ventured online to see if there were any LimmerCoin reviews and turned up a small list. There aren't many available reviewers available online, and those that have a neutral stance towards it. Furthermore, investors might end up finding that LimmerCoin has many copycat sites as well, including a token with the same name. Therefore, researching LimmerCoin will also require some caution from your side.
Do any Celebrities Endorse LimmerCoin?
Many are claiming that LimmerCoin has many celebrities backing it up and are involved in its promotions and creation. However, as we investigated these statements, nothing turned up.
It is not uncommon for rumors to swirl around about trading platforms like LimmerCoin, which makes it necessary for you to use the platform with a critical eye. Do your due diligence before interacting with this website, and only invest as much as you can afford to lose.
LimmerCoin Customer Support
LimmerCoin explains that the customer support team can be reached at any time of the day. This 24/7 customer service is, however, not accessible to those who are not registered. The website states that the team is ready to address any concerns that people have to make their trading experience better.
How to Start Using LimmerCoin?
After a complete assessment of the platform, here are the steps to take to start trading on LimmerCoin
Step 1 – Visit the Official Website
The first step is to go to LimmerCoin's official website and create an account. Enter your name, email, and phone number to begin. The verification process will soon follow.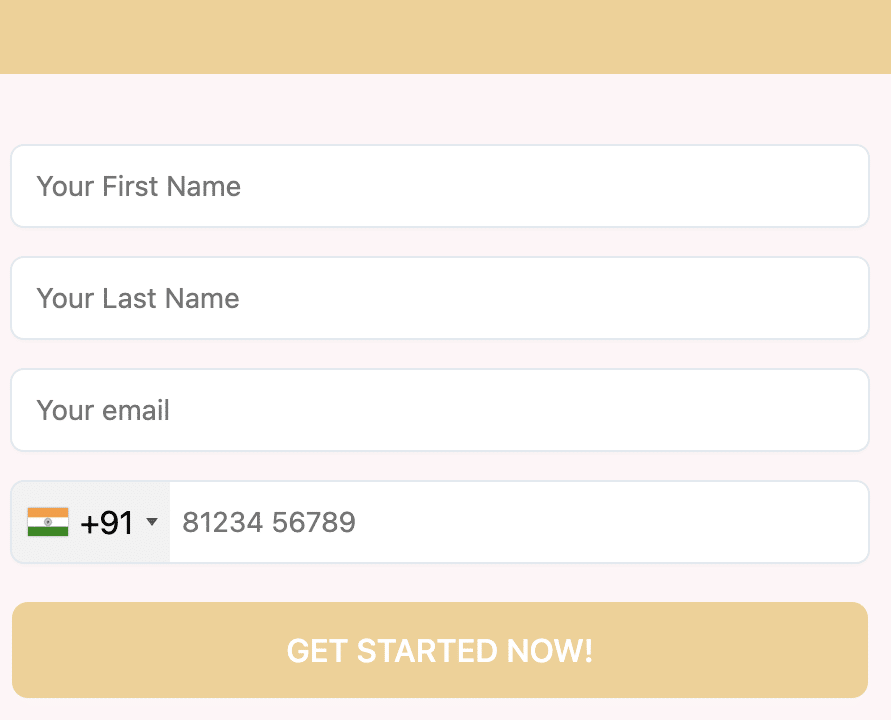 Step 2 – Deposit Funds
Once you are verified, fund your account with $250. LimmerCoin claims to support all payment methods, including debit cards, credit cards, eWallet, or bank transfers.
Step 3 – Start Trading on the Platform
After you have funded your account, select the asset you want to trade, or you can let LimmerCoin's internal trading mechanics take control and let the process go on by itself. Before you begin, however, we recommend using the demo trading account to learn about the win rate.
How to Delete LimmerCoin Account
No information is available online that tells us how to delete LimmerCoin. Many third-party sites say that reaching out to the customer support team will provide customers with the required instructions. The other method may be going to the official website, logging in, and clicking the "Delete Acccount" button in the settings menu.
To know about other crypto tools of the same nature, check out our reviews of other trading platforms here.
Is LimmerCoin Legit? – Final Verdict
LimmerCoin is a novel crypto trading platform that appears to be a great option for crypto traders who don't want to monitor the markets all day wrong. But the site is light on information, and many of its claims can't be substantiated with solid proof – which makes it important for you to perform your due diligence before trading on this platform.


Cryptocurrencies are unregulated. Trading with unregulated brokers will not qualify for investor protection.
FAQs
What celebrities endorse LimmerCoin?
What is the minimum deposit to trade on LimmerCoin?