Are you looking to trade the hottest cryptocurrencies like Bitcoin, Ethereum, and Cardano? Then you might have come across Oil Profit – a platform that promises to make trading a breeze. But is Oil Profit too good to be true?
In this Oil Profit review, we'll delve deep into the claims and find out if it's a legitimate trading platform or just another scam. Buckle up, and let's discover the truth behind Oil Profit today.
Oil Profit Platform Overview
The table below summarizes some of the key features of Oil Profit's platform, such as the available assets, withdrawal speed, customer support, and more.
| | |
| --- | --- |
| Type of Trading | Crypto |
| Success Rate | Not Specified |
| Cryptocurrencies Available | BTC, ADA, ETH, XRP, and commodities as CFDs |
| Available on Mobile? | No (But accessible via mobile browsers) |
| Withdrawal or Deposit Fees | None |
| Customer Support | Live Chat and Email |
| Withdrawal Speed | 24 hours |
| Minimum Deposit | $250 |
Cryptocurrencies are unregulated. Trading with unregulated brokers will not qualify for investor protection.
What is Oil Profit?
Like some of the top cryptocurrency exchanges in the space, Oil Profit claims to offer its customers the opportunity to trade various digital assets including commodities like Oil as CFDs.
According to the Oil Profit website, users can begin trading Bitcoin, one of the best cryptocurrency assets in the space.
After reaching an all-time high of nearly $70,000 in 2021, Bitcoin corrected along with the overall crypto space in 2022. Throughout 2022, Bitcoin corrected by 64%, falling from the $46,300 level to $16,600. However, the largest cryptocurrency has moved upwards in 2023. Currently trading above the $22k mark, Bitcoin is up by 32% this year.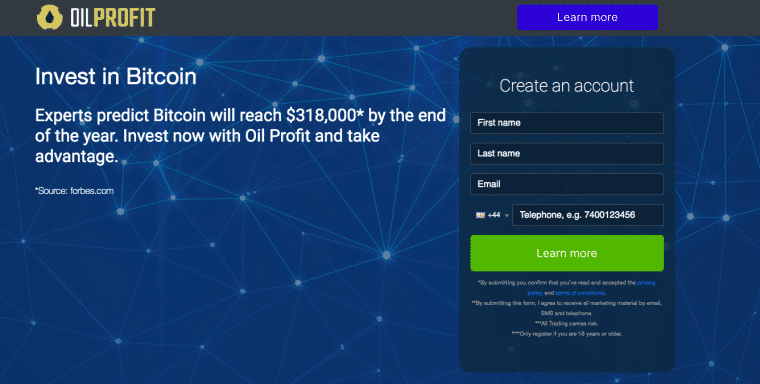 Similarly, top altcoins such as Ethereum have also increased in price. Since Oil Profit also claims to support the trading of multiple altcoins, customers have a diverse range of tokens to choose from. By studying other Oil Profit reviews, we discovered that this trading platform claims to offer customer support to cater to any of their client's needs.
There have been rumors of the involvement of influential celebrities in creating this trading platform, which we will debunk later in our guide. However, we have noticed that Oil Profit has provided very less information about the organization.
The platform owners are anonymous, and there are no online pages of Oil Profit on any reputable social media platforms. Furthermore, Oil Profit has few customer testimonials on Trustpilot or similar websites. Thus, it is difficult to verify all of the claims made by this organization.
Who Created Oil Profit?
As mentioned above, Oil Profit has chosen to keep the identity of its founders a secret. On the website, no additional information is available on the Oil Profit staff or development team.
Oil Profit doesn't appear to be related to rival commodities platform Oil Zero.
Oil Profit Pros & Cons
The sections below discuss some of the pros and cons of the Oil Profit trading platform.
Pros
Claims to provide 24/7 customer support
Trade Bitcoin, Ethereum, and other altcoins
Trade cryptos without paying any fees or commission
Practice your trades with a paper trading account
Cons
High minimum deposit requirement ($250)
No separate mobile trading app
Cryptocurrencies are unregulated. Trading with unregulated brokers will not qualify for investor protection.
How Does Oil Profit Work?
Oil Profit works slightly differently compared to other trading platforms. Firstly, all customers are required to make a minimum deposit before they can know more about the trading tools and charts available on the dashboard.
The minimum deposit is also set at an above-average rate of $250, which can be made through various payment methods. This step can be completed after a user creates a new account on the Oil Profit website. We have found that Oil Profit does not offer a mobile trading app, but the proprietary trading platform can be accessed via online mobile browsers.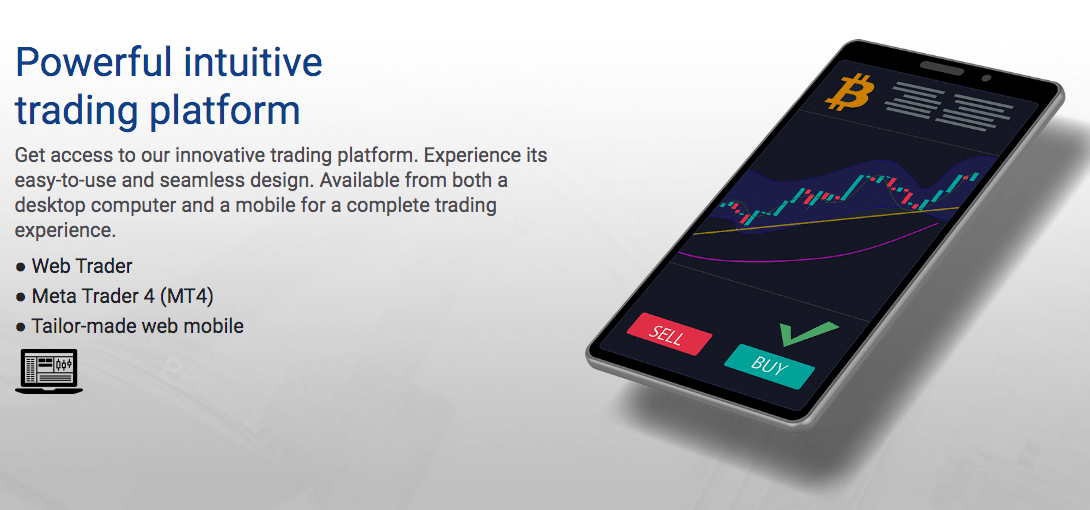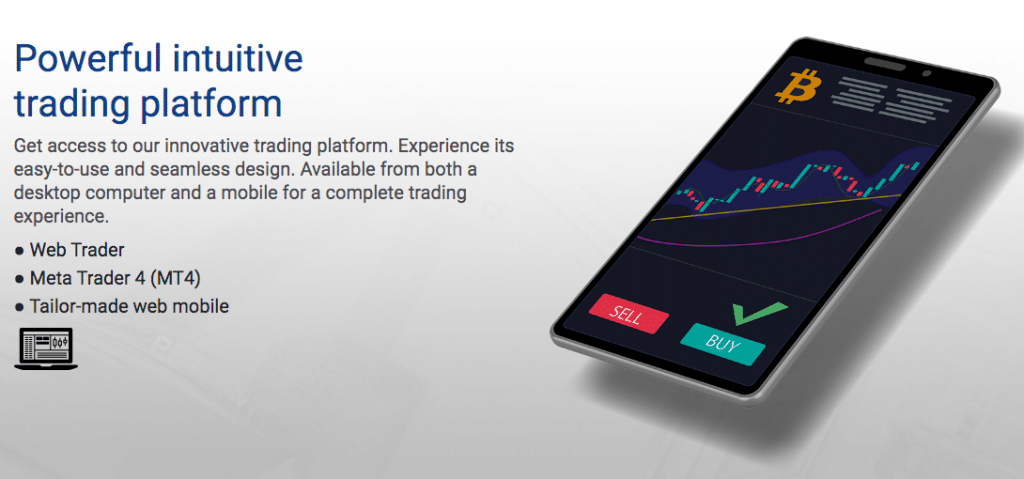 The Oil Profit website claims to integrate its trading platform with other popular platforms, such as Web Trader, which allows one to make new trades directly without downloading new software. Similarly, Oil Profit claims to support Meta Trader 4, popularly used for trading cryptos and forex pairs.
Besides this, Oil Profit does not give us any more details on how the platform operates or what the trading dashboard contains. Therefore, all users should only invest after familiarizing themselves with all the risks of trading cryptocurrencies. Make sure to research this platform before making any investment decision.
Which Devices can be Used to Access Oil Profit?
Below is a list of the devices through which Oil Profit claims to be accessible:
Mobile phones through online browsing

Laptops and Desktops

iPads and Tablets
Oil Profit – Supported Countries
After going through other Oil Profit reviews, we have come across a list of countries where this organization claims to provide its services:
United Kingdom

Australia

Mexico

Canada

Nigeria

Singapore

South Africa
Users from the United States of America can access Oil Profit with a VPN.
Oil Profit – Top Features
After going through all the claims made by this platform, here is a list of the features that one may be able to access when using Oil Profit:
Paper Trading Accounts
Oil Profit claims to offer paper/demo trading accounts to all its registered investors. A paper trading account mirrors all the live market conditions as a standard account but allows one to trade using virtual or paper money.
Thus, investors can work on creating new strategies and leverage new technical indicators to analyze the profitability of the trade without losing money.
Multi-Asset Crypto Trading
Alongside Oil markets, Oil Profit states that it also supports cryptocurrency trading.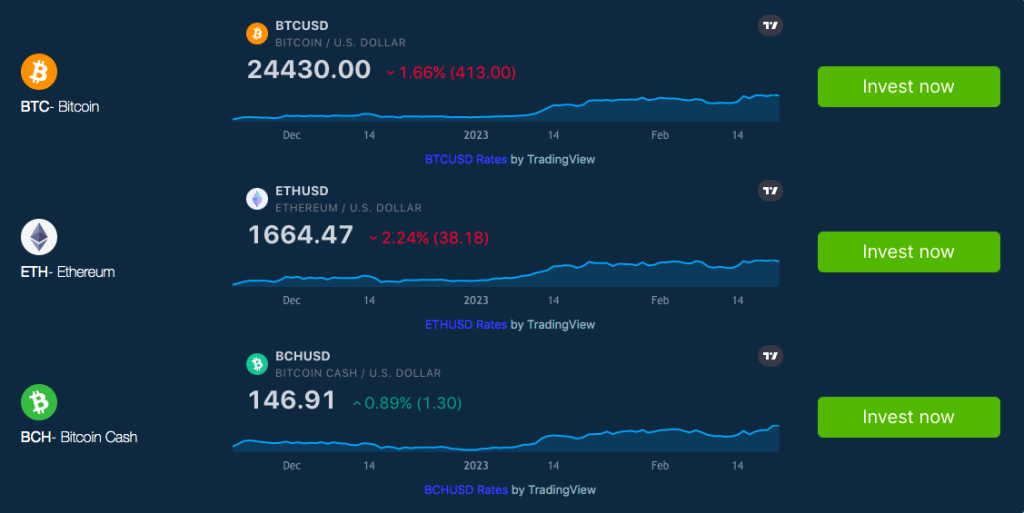 The organization states one can trade several tokens, including Bitcoin (BTC), Ethereum (ETH), Ripple (XRP), Dash (DASH), Cardano (ADA), and more.
No Fees of Any Kind
Notably, Oil Profit claims not to take any sort of commission or trading fee from its customers. There are no mentions of any spread requirements or subscription fees to access the trading dashboard.
Is Oil Profit Legit or a Scam?
To discuss the legitimacy of this trading platform, we have analyzed Oil Profit's website, and other reviews and even looked at customer testimonials and ratings relating to this organization.
We have discovered a lack of transparency with this organization due to the limited amount of information available. Firstly, there is no news on the founders or creators of this trading platform, making it difficult to verify any of the claims made.
Furthermore, there are too few client reviews available to make a valid assumption about the platform's legitimacy. Finally, since one cannot get a clear idea of the available tools on the trading dashboard before making a minimum investment, it would not be possible to comment on how the trading platform operates compared to other exchanges.
There's also little information about which Oil markets and other commodities could be supported, alongside crypto. Similar platforms we reviewed like Profit Maximizer and Bitcoin Profit also lacked in detail provided.
What is the Minimum Deposit on Oil Profit?
According to the Oil Profit website, this organization charges a minimum deposit of $250. The minimum deposit can apparently be made via credit/debit card options and e-wallets such as PayPal.
Oil Profit Reviews
To get a better idea of this trading platform, we have taken a look at other Oil Profit reviews. The consensus on this trading platform is neutral due to the limited information available. While many reviews have mentioned that Oil Profit offers valuable services such as demo accounts and customer support, they have been unable to verify the claims.
Cryptocurrencies are unregulated. Trading with unregulated brokers will not qualify for investor protection.
Do any Celebrities Endorse Oil Profit?
There have been rumors of the involvement of various celebrities and businessmen in the creation of this trading platform. The sections below will debunk these theories and explore whether Oil Profit has featured on popular forums including Reddit and Trustpilot.
Firstly, rumors claim that Elon Musk, one of the richest people in the world, is involved with the Oil Profit trading platform. In recent years, Musk has garnered a lot of popularity for his views on the crypto space. Many believe that he may implement crypto payment options on Twitter in the future. However, no evidence suggests Musk is involved in the Oil Profit trading platform.
Along with Musk, there have been theories that Jeff Bezos endorses this trading platform. As the founder of Amazon, Bezos has amassed a net worth of more than $100 billion. After analyzing Reddit threads and other websites, we could conclude that Bezos has nothing to do with Oil Profit.
Oil Profit Customer Support
According to multiple Oil Profit reviews, this organization claims to offer a customer support team, which is available 24/7. The customer team can apparently be accessed via live chat and email.
How to Get Started With Oil Profit
It is essential to properly analyze Oil Profit's website and go through all the terms and conditions before making an investment decision. For those interested in trading with this platform, the sections below will show you how to do so:
Step 1: Visit the Oil Profit Website
To get started, users need to visit the Oil Profit website and start creating an account.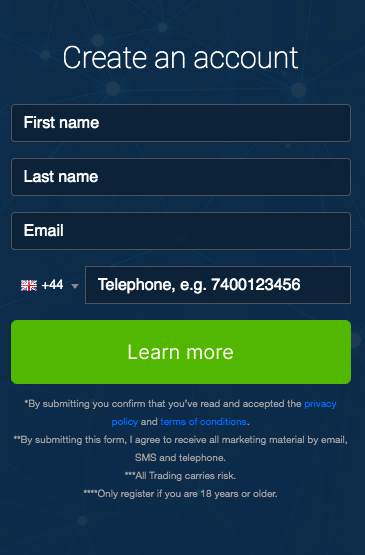 On the home page, begin filling in the registration form. To complete this form, enter your first and last name, mobile number, and email address.
Cryptocurrencies are unregulated. Trading with unregulated brokers will not qualify for investor protection.
Step 2: Make a Minimum Deposit
After the account has been created, all members are required to make a minimum deposit of $250 before they can start trading. The payment can be made using PayPal or credit/debit cards.
Step 3: Start Trading Cryptos on Oil Profit
After the funds have been deposited, members can search for and trade their favorite cryptocurrency assets. Then simply search for your preferred asset on the dashboard and start trading.
How to Delete Oil Profit Account?
Oil Profit claims to allow all users to terminate their accounts from the menu option. But, not much else is known about how one can go about the account termination process.
Latest Bitcoin News
Before trading cryptocurrencies, one should analyze recent events and price changes. The sections below discuss some of the latest news surrounding Bitcoin, the largest cryptocurrency in the world:
Since the start of 2023, Bitcoin has regained momentum after climbing by over 50% to a current price of $28K.

According to new data gathered by Glassnode, BTC may dip back to the $20K mark in the short term and attempt to flip that level to support.

As of March 2023, Bitcoin has a market cap of over $540 billion.
Is Oil Profit Legit? – The Verdict
Our Oil Profit review has gathered information on this trading platform by analyzing the website, other reviews, Reddit threads, and client testimonials. We have discovered that while Oil Profit claims to offer many features, such as a demo account and customer support, there is little information to back the claims.
While there's limited information about Oil Profit and its developers, prospective traders should always conduct research before investing any money. If you'd like to learn more about this popular crypto trading platform, follow the link to Oil Profit below.
Cryptocurrencies are unregulated. Trading with unregulated brokers will not qualify for investor protection.
FAQs
Does Jeff Bezos use Oil Profit?