The cryptocurrency market's volatility sometimes makes it necessary to have access to tools that help react quickly to market changes. Quantum AI is one of many to claim it can provide support for beginner and advanced traders.
This crypto trading platform claims to make it easy for people to trade crypto by using in-built tools to trade on their behalf. Our Quantum AI reviews assesses the different features of this website and touch upon the potential pros and cons of this crypto trading platform. By the end of it, investors will know everything to make their crypto trades better.
Quantum AI Platform – At a Glance
Listed below are the features that our experts are going to assess through the course of our review of Quantum Ai:
| | |
| --- | --- |
| Type of Platform | Advanced Crypto Trading |
| Minimum Deposit | $250 |
| Claimed Success Rate | 90% (Self Claimed) |
| Supported Cryptocurrencies | BTC, ETH, LTC, DASH, BNB, Cardano, EOS, NEO, IOTA and Others |
| Mobile App | No |
| Withdrawal or Deposit Fees | None |
| Customer Service | 24/7 |
Cryptocurrencies are unregulated. Trading with unregulated brokers will not qualify for investor protection.
What is Quantum AI
Quantum AI is a crypto trading software that scans the market to find the best opportunities to conduct trades on the user's behalf. This platform is one of many tools that offer an atomized way of trading – without having to look at the market constantly.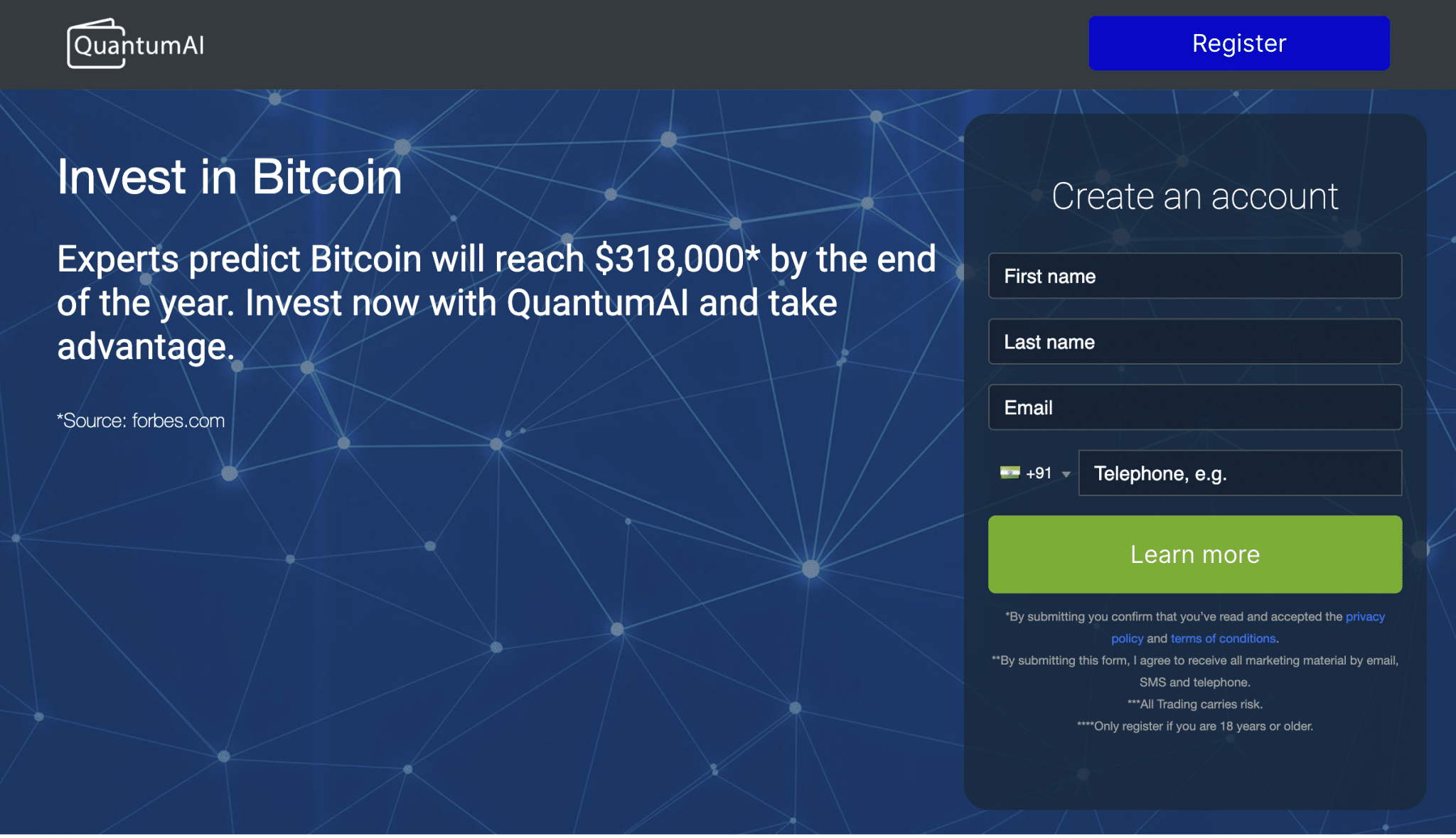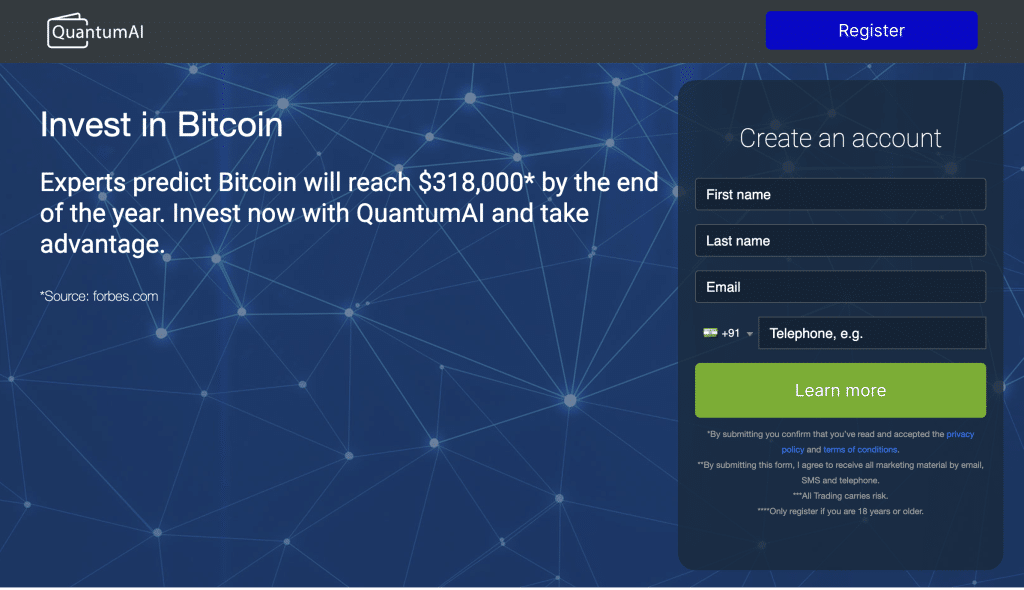 Said to have been developed by a team of experts whose identities are nowhere to be found, Quantum AI claims to be one of the best platforms to make crypto trading simpler for everyone.
The platform claims that it does the heavy lifting of scanning the market and finding trading opportunities, while users only need to make an initial deposit of $250 to get the ball rolling. And more so, it claims that it is right 90% of the time.
We couldn't find anything to confirm these claims, meaning that investors must look at their financial circumstances before investing in crypto trading.
Who Created Quantum AI
The creators of Quantum AI are a mystery. The official home page has not mentioned anything about them, and the social media platforms don't contain any posts from the company or the team behind it (company). While it can be counted as a red flag, know that crypto trades are often done anonymously.
Still, the lack of information available about the team on the Quantum AI site makes it necessary to stay cautious as they engage in trading crypto on the platform.
Quantum AI Pros and Cons
Listed below are the pros and cons to know before starting to use Quantum AI.
Pros
Says that people can start to trade without having to monitor the market
The site advertises to perform trades all throughout the day
Claims that no deposit or withdrawal fees are charged
No mention of any commission on the platform
Claims to have a 90% success rate
Cons
A hefty deposit is required to get started – $250
The claimed success rate is unverified
Cryptocurrencies are unregulated. Trading with unregulated brokers will not qualify for investor protection.
How does Quantum AI Work?
Quantum AI says that it works like other crypto trading platforms that offer a reprieve from manual trades.
When a user makes the initial deposit, the ML (machine-learning) enabled tools to start scanning the market.
Price charts are drawn, and the best indicators are selected to make precise predictions about price movements.
Cryptocurrencies that are about to hit bottom or are judged by the automated to have hit bottom are bought.
Selling opportunities are searched across the market.
Quantum AI focuses on finding the price movements of a crypto that has reached the top, at which point it executes the sell order.
This method is not foolproof. And the volatility of the crypto market does take unexpected turns. Therefore, it is recommended that investors assess the market conditions and risks associated with crypto trading before getting started.
Which Devices can be Used to Trade on Quantum AI?
Our reviewers tested Quantum AI on the following platforms and found that the website was visible and was running smoothly on all of them.
Desktop
Laptop
iOS
Android
We didn't hit any issues at any moment while navigating the homepage. But we can't say anything about the actual features since those are only available upon depositing $250.
Quantum AI Compatible Exchanges
Quantum AI reports that it can be used at the major exchanges via an API, but we couldn't confirm these claims since none of the details about any of the exchanges are available on the homepage.
We, therefore, would like to give a word of caution to users – only invest if your risk-taking capacity is high.
Quantum AI – Supported Countries
From the platform's sign-up page, it appears that Quantum AI is supported in multiple countries. There is no official word about any particular restrictions on the website's content itself. As the sign-up didn't ask us for KYC, anyone can likely access the website.
A VPN might be necessary if online crypto trading is not permitted in your jurisdiction, however.
How Successful is Quantum AI?
A 90% success rate is what Quantum AI reports, but there is no way to confirm it. To test these claims, we looked at third-party reviews and found both sides, with many claiming that it is an actual success rate and others saying it is false.
Whatever the answer may be, please be mindful of the risks of crypto trades, regardless of the crypto trading platform.
Quantum AI Key Features
Here are some of the key features that Quantum AI claims it supports:
Great Trading System
Quantum AI says that its top-notch trading system can compete with anything currently available in the market. It claims to have an additional edge that comes from the machine-learning capabilities that allow it to learn fast.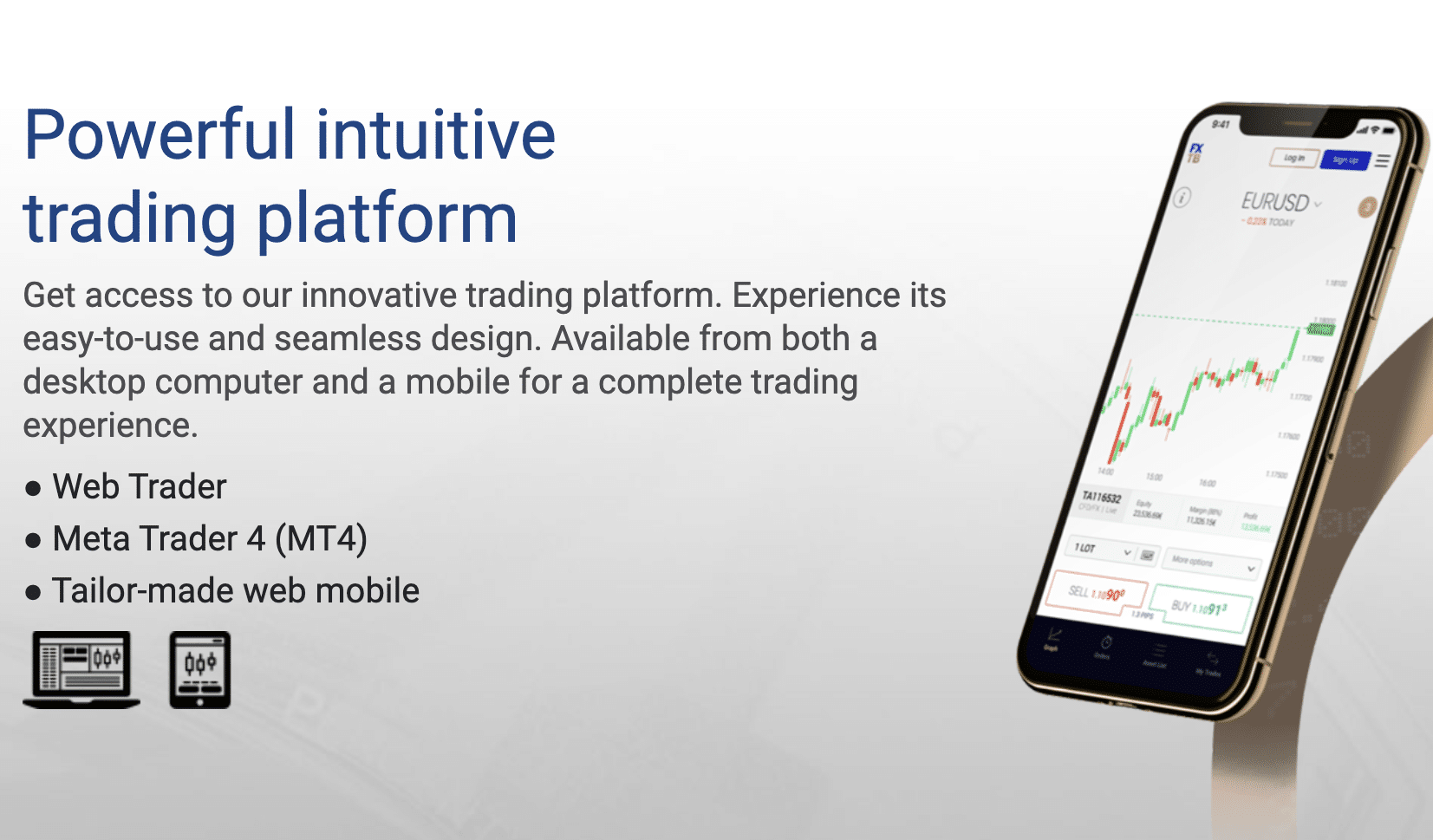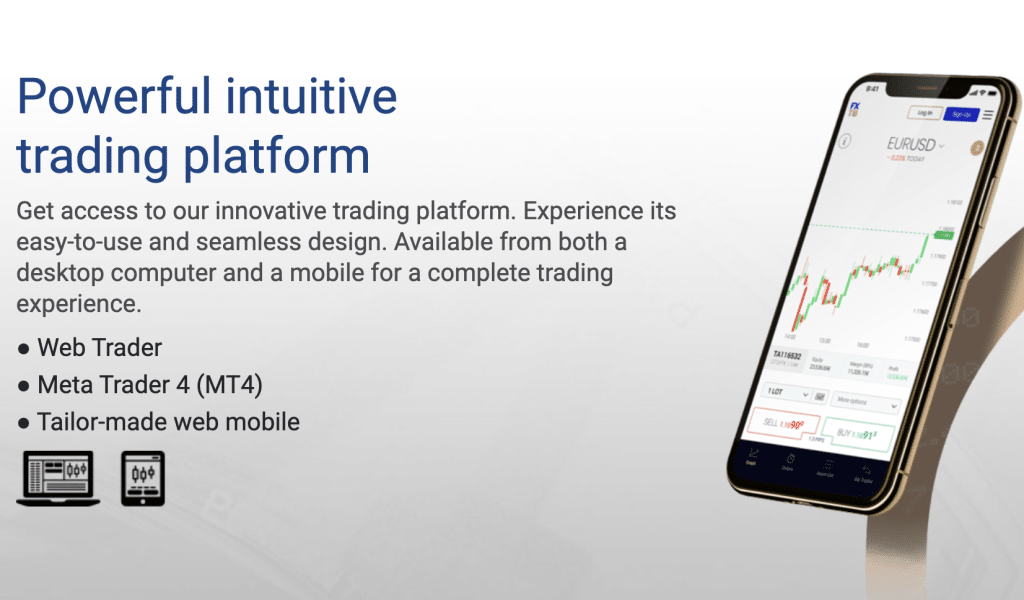 The Quantum AI website claims that it has a 90% success rate, which we couldn't verify. So, use this platform with care.
Also, the platform's UI looks simple enough that anyone can use it. Beginner or trade level. But know that we are only basing our views on how the home page looks like.
Fast Sign Up and Verification
While standard crypto trading platforms require users to go through a lot of hoops involving KYC requirements to create an account, Quantum AI seems to have done away with them. There was no KYC requirement and no password requirement either when we started registering on the site. All it asked for was our phone number and name.
Support for Multiple Cryptocurrencies
Quantum AI says that it supports trading for all major cryptocurrencies, including Bitcoin, Bitcoin Cash, Bitcoin Gold, Ethereum, Ethereum Classic, Litecoin, IOTA, EOS, NEO, Binance Coin, Ripple, and Cardano.
Fiat Methods Supported
Those who want to invest in cryptocurrencies can do so using fiat methods. Quantum AI says that all methods, from bank transfers to debit and credit cards, are available on the website.
Demo Account Available
A demo trading account is a hallmark is any good trading platform. it allows users to test the app before committing any real money. Quantum AI says that it, too, has that feature, but to access it, a mandatory deposit of $250 during the account creation process is necessary.
Cryptocurrencies are unregulated. Trading with unregulated brokers will not qualify for investor protection.
Is Quantum AI Legit or a Scam?
While there are a lot of things that would question this site's legitimacy, such as lack of transparency, lack of information, and no information about the creators, there are enough third-party reviews to suggest that this site is legitimate.
However, the reactions to this website to third-party customer reviews are also mixed. There are people on both sides of the aisle on this. On one side, some skeptics find the lack of transparency worrying, and on the other end, there are those who claim to have traded on Quantum AI and made a lot of profit from it.
We suggest doing your own research and assessing the risks of crypto trading before trying out Quantum AI.
Also bear in mind there are similar but unrelated Quantum project type platforms on the market such as: Quantum Flash, Quantum Pro 360, Quantum Prime Profit and also Bitcoin 360 AI.
What is the Minimum Deposit Requirement for Quantum AI?
Starting trades on Quantum AI, while easy, has a hefty requirement. Users must deposit at least $250 to use any of the site's facilities. Everything from charting tools to blogs to even customer support from the Quantum project team is locked behind this paywall.
Do Any Celebrities Endorse Quantum AI?
Quantum AI is a type of crypto trading platform that even corporate organizations like Blackrock might use. Many have drawn parallels between it and Alibaba. But those may be exaggerated claims for marketing purposes.
Some rumors exist that Elon Musk and Jeff Bezos might be two of the few billionaires endorsing Quantum AI. We couldn't find anything to add weight to these claims. There are no images or posts about it from a legitimate source, and reputable Quantum AI reviews state he is not affiliated with the platform.
We recommend investors not to use a site based on thinking that these celebs are behind it. Come to it of your own volition and test it to see if it works for your trading strategy.
How to Start Trading Using Quantum AI?
Here are the steps to start trading on Quantum AI:
Step 1 – Create an Account
Navigate to the official Quantum AI website and create an account. Enter your name and phone number and click on "Register Now".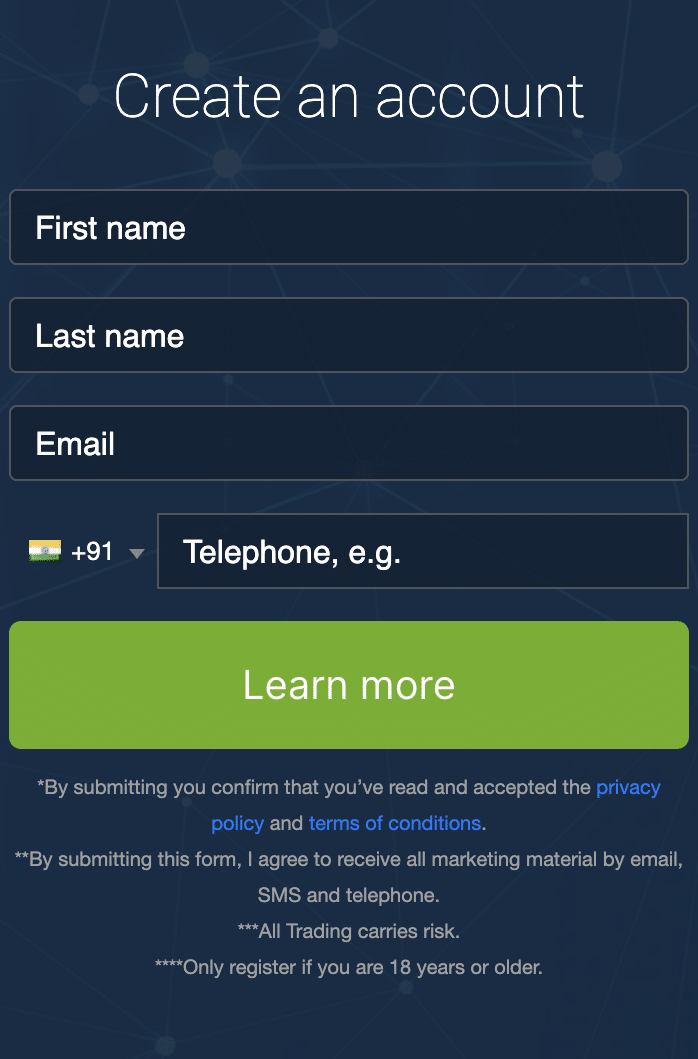 A customer support representative will likely call within the next few hours and help you complete the remaining process.
Step 2 – Deposit the Initial Amount
Part of that process is depositing $250. It is the initial amount that will give access to all the features that Quantum AI claims to have. Multiple deposit methods are available, so freely choose between debit or credit cards, bank transfers, or E-wallets.
Step 3 – Start Trading
Once the account is funded, the in-app tools start to work. They start scanning the website to find the best trading opportunities to execute trades. And if Quantum AI is correct in its claims, investors could achieve successful trades 90% of the time.
Cryptocurrencies are unregulated. Trading with unregulated brokers will not qualify for investor protection.
How to Delete Quantum AI Account?
While there is no official information on the website that tells one how to delete the account, third-party reviews say that logging in, going to settings, and clicking the "terminate account" button will complete the job.
Latest Bitcoin News
Here are some of the latest headlines from the world of crypto.
The US DoJ also announced it had seized around $9 million of USDT after Tether froze funds connected to a criminal organization related to 'pig butchering' romance scams.
Executives from Grayscale, one of the largest crypto asset managers, met with the US SEC to discuss converting its flagship Bitcoin trust into a spot BTC exchange-traded fund (ETF).
Coinbase CEO Brian Armstrong says his company made the right choice to comply with US money transmitter licensing laws in the wake of the settlement between Binance, former CEO Changpeng Zhao and the US Department of Justice.
Is Quantum AI Legit – The Verdict
As you can get from the review, there is a lot around Quantum AI that can be chalked up to speculation. The site's founder team is absent, many of its features are hidden, and the information available on the internet tells subjective stories about this crypto trading platform.
We were also not able to confirm whether the site's claim to provide a 90% success rate is legitimate or not.
In light of this, investors are recommended to learn about their own risk threshold before using this platform.
Meanwhile, click the link below to learn more about this platform's offerings.
Cryptocurrencies are unregulated. Trading with unregulated brokers will not qualify for investor protection.
FAQs
Is Elon Musk endorsing Quantum AI?
How to start trading on Quantum AI?