Quantum Trade Wave is a crypto trading platform that claims it was developed to assist all types of traders in achieving financial success. By combining standard features such as price pattern analysis, customized price alerts, and charting functionalities, it states that it can help traders access over 150 coins and dozens of trading pairs.
But is investing your time and money in the platform worthwhile? Learn more about this in our in-depth review of the Quantum Trade Wave trading platform.
Quantum Trade Wave Summary
Quantum Trade Wave is equivalent to most other trading platforms we have researched. Specific differences exist, such as the number of cryptocurrencies supported or the availability of numerous financial instruments, as per claims.
This review will thoroughly examine the various aspects of the Quantum Trade Wave platform to assess its value to traders.
| | |
| --- | --- |
| Supported Assets | Multiple cryptocurrencies are supported, including Bitcoin, Ethereum, Solana, Ripple, Tether, Polkadot, Avalanche, PancakeSwap, and more. |
| Success Rate | Not mentioned. |
| Fees | Not mentioned. |
| Minimum Deposit | $250 |
| Mobile App | Not mentioned; we can assume it is not available currently. |
| Customer Support | Available for registered users; email address mentioned on the website for contact. |
Cryptocurrencies are unregulated. Trading with unregulated brokers will not qualify for investor protection.
What is Quantum Trade Wave?
Quantum Trade Wave claims to be a cutting-edge Bitcoin and crypto trading, analysis, reporting, and charting platform. It claims that these tools are accessible to all types of traders of varying levels of experience. This lack of a skill-based bottleneck allows even novice traders to generate profits when the market is volatile – the site claims.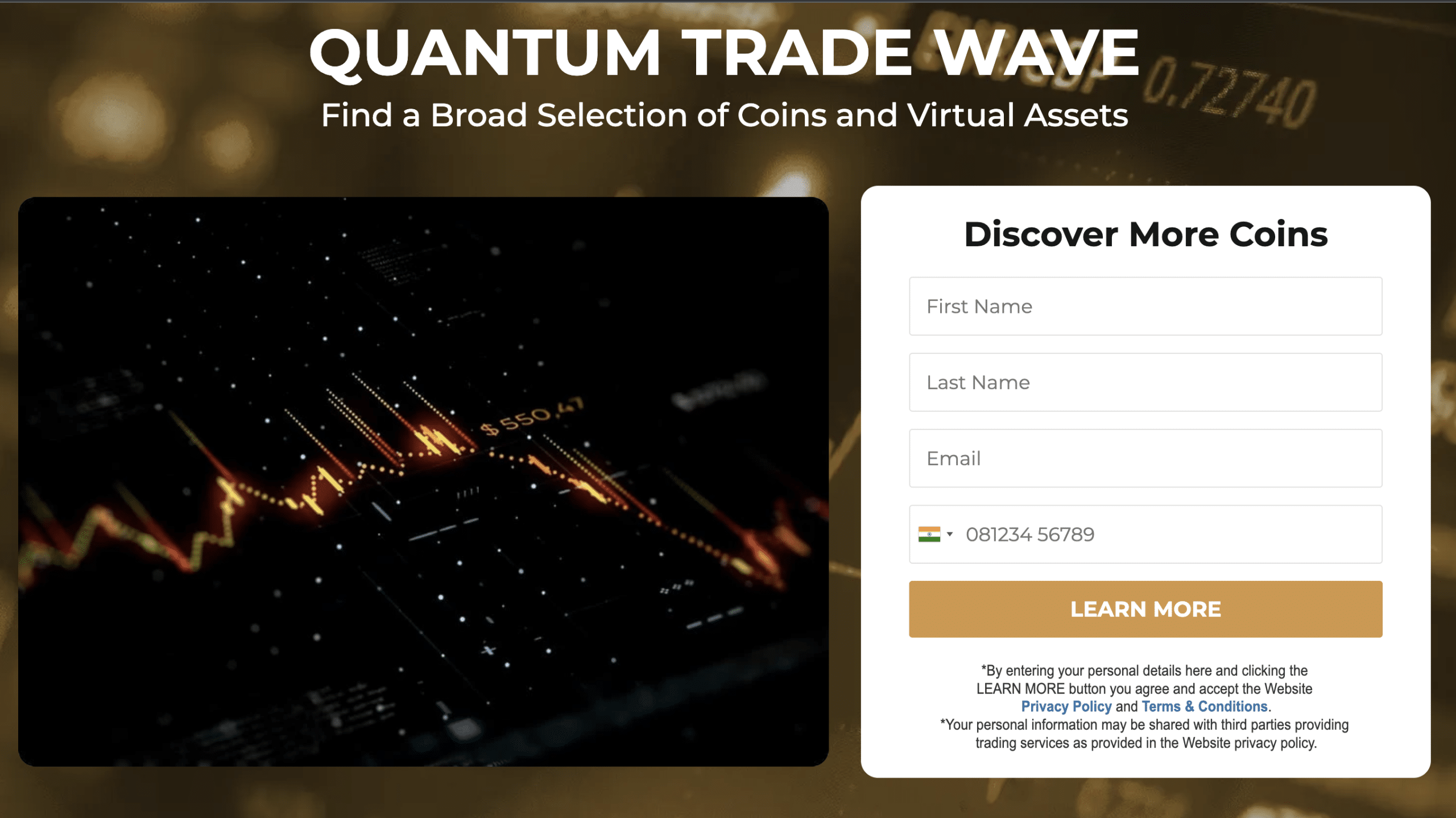 The platform advertises itself as a top choice for new traders looking to start their crypto journey or veteran traders trying to test their decision-making skills.
Quantum Trade Wave claims that popular coins and assets like Bitcoin, Ethereum, Solana, Ripple, and more can be traded on its platform. Additionally, it asserts the availability of various trading marketplaces for different tastes, including spot trading on over 150 cryptocurrencies and coins and other instruments like derivatives.
We cannot comment on the website's claims that it is a top-notch, user-friendly trading platform for all crypto traders or the available digital assets. The website also mentions offering 24/7 customer service, but this feature is only accessible to registered users.
Who Created Quantum Trade Wave?
While the website does not mention the names or accomplishments of its developers, it talks about them being experienced and tech-savvy professionals passionate about the crypto sphere. The team behind Quantum Trade Wave supposedly comprises individuals with diverse backgrounds in finance and tech, but their details are not provided on the website or on social media platforms.
Furthermore, there is no social media link available that could help us take a closer look at the team.
Quantum Trade Wave Pros and Cons
Like most crypto trading platforms, Quantum Trade Wave has some perks and some cons. Here is a closer look at them:
Pros
Claims to support multiple cryptocurrencies and trading pairs, including BTC, ETH, XRP, AVAX, etc.
Claims to provide accurate charting features based on current and historical market data.
Asserts a user-friendly, intuitive, stable interface for all users.
Claims to offer social trading and copy trading features for new and experienced traders.
Claims to offer educational resources, such as reports and guides, to help traders of all levels.
Claims to provide a trading simulator for beginners to practice and refine their skills before committing real funds.
Cons
Does not specify any licensing or transaction fees.
Does not provide information on the platform's developers or team members.
It is not available in the US.
It states that a deposit of $250 is needed to access trading utilities.
Cryptocurrencies are unregulated. Trading with unregulated brokers will not qualify for investor protection.
How Does Quantum Trade Wave Work?
This section looks at Quantum Trade Wave's modus operandi based on the sparse information on its website. Since the site isn't clear about how it performs, we must make educated guesses on how it might work, thanks to the information we have gathered from first-hand accounts from customers active at review sites.
Quantum Trade Wave's website claims that the trading platform offers users top-notch tools and charting features so they may gain a competitive edge in the trading market. It also claims to provide technical analysis indicators and real-time market data to help traders analyze trends, spot patterns, and smarter trading decisions.
Its stated trading features include copy trading and trading simulation to facilitate learning and growth. Users can learn from the experience and trading strategies of more seasoned and successful traders by copy trading and imitating their methods. Before investing real money in a higher-risk setting, new traders can also hone their trading skills with the help of the trading simulator.
The trading platform suggests that its tools and features enable users to navigate the crypto market confidently and accurately, whether they are day, swing, or long-term traders. While it claims to be best suited for seasoned investors and users, it also welcomes novices and Bitcoin enthusiasts interested in long-term crypto trading.
The platform mentions its support for leading cryptocurrencies on its website, including Bitcoin, Ethereum, Solana, Ripple, Tether, Avalanche, Polkadot, etc. To help users analyze, decide, and profit from trading in these digital assets, Quantum Trade Wave claims to offer a full range of instruments, cutting-edge technology, and educational resources, including reports and manuals.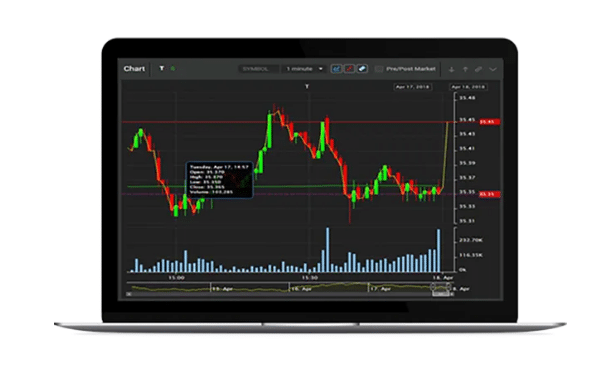 The platform does not mention facilities for AI-assisted autonomous trading anywhere on its website, so we can assume that there is no trading robot in action.
Which Devices Can Access Quantum Trade Wave?
Quantum Trade Wave does not mention any mobile application on its website, so we assume there is none available at the current time.
The platform website was responsive when accessed on devices like desktops, laptops, tablets, and mobile phones, without any significant change to its layout.
Quantum Trade Wave-Supported Countries
The Quantum Trade Wave website does not mention any list of countries that can use its platform or those that have explicitly banned it. That said, we did have our ExpressVPN turned on, and it was set to the US when we first clicked the link, and we found that the site was blocked. So, we at least know that US-based users won't be able to access this platform.
What is the Success Rate of Quantum Trade Wave?
The website does not claim success rates or testimonials on its platform for us to comment on. It is likely because it is not reported to have any autonomous trading features.
Quantum Trade Wave Key Features
According to the Quantum Trade Wave website, its main features are:
Social Trading
Quantum Trade Wave claims to provide the additional benefit of social trading. Platform users can connect with other traders, share and learn from trading insights, and look up successful strategies using this platform.
Portfolio Management
Quantum Trade Wave claims to enable its users to keep track of their portfolio performance using dedicated tools and features. Its website mentions features like interactive charts and graphs for visualizing market trends, historical data analysis, and real-time portfolio performance monitoring to grasp market movements.
User-Friendly Interface
The website states Quantum Trade Wave offers simple navigation, intuitive functionality, and a cutting-edge, user-friendly design. It adds that this stable, user-centric interface makes it easy for traders of all levels to navigate and execute trades seamlessly. Due to the platform's exclusive registration requirement, we cannot independently confirm whether these claims are factual.
Educational Resources
Quantum Trade Wave claims to provide traders with a wealth of educational resources, including guides and blog posts. The resources aim to help beginners and seasoned traders make reliable trading decisions, spanning beginner-friendly articles to in-depth analyses.
Price Alerts
According to its website, Quantum Trade Wave allows users to stay upbeat on the latest prizes and market opportunities to optimize their portfolios in real time. Traders can supposedly set personalized price alerts to stay notified when their chosen assets reach specific thresholds.
Quantum Trade Wave Account Fees
The website does not mention any account or licensing fees for transactions. We can assume that traders can figure out such details only upon registration.
Quantum Trade Wave Minimum Deposit
The minimum deposit users must make to start trading on Quantum Trade Wave is $250. This amount becomes entirely available for trading once users are registered on the platform.
Is Quantum Trade Wave a Scam?
Can we consider Quantum Trade Wave a scam after thoroughly reviewing its features and promises? Given the numerous factors at play, the answer may be complex.
For one, the platform website withholds much information. There are no insights into the tools it provides to simplify trading, the historical data it leverages, or the interactive charting features it promises. The website also shows no preview of the social and copy trading features that the platform asserts.
Additionally, the website does not mention much about the founding team's history, competence, or profiles. We found no authentic testimonials or reviews to vet the platform's claims.
Most of the platform's features, including customer support, are available only to registered users after making the $250 minimum deposit. This prevents us from assessing most of the platform's claimed benefits.
On the plus side, Quantum Trade Wave makes no lofty claims about trading success ratios or quick riches amassed by its traders. It claims support to over 150 cryptocurrencies and trading pairs, including leading ones like BTC, ETH, XRP, AVAX. Support for newer crypto assets appears limited however.
Based on our observations, we find it challenging to classify Quantum Trade Wave as a legitimate business or a scam. We suggest that you exercise caution while depositing funds on the platform. It would be wise to start with a small amount and test the platform before making substantial investment decisions.
To hedge the risks, we recommend investing in crypto presales. These assets are yet to go live on the listing charts and allow users to buy assets with potential upsides at a discounted price.
How to Start Trading on Quantum Trade Wave?
Follow the below steps to begin trading on Quantum Trade Wave:
Step 1: Visit the Official Website of Quantum Trade Wave
To begin the registration process, go to the Quantum Trade Wave website. Enter your name, email address, and phone number to get started.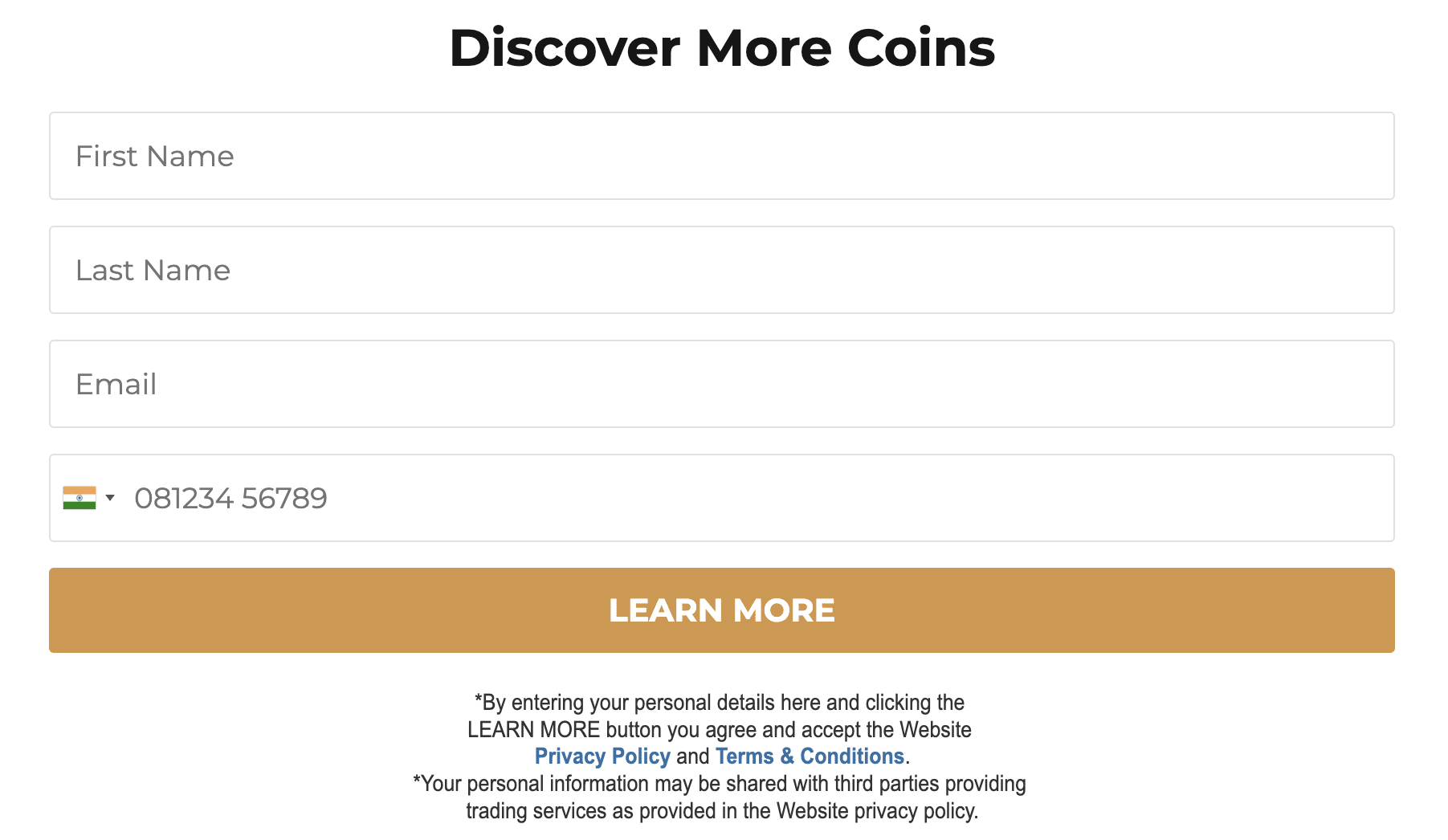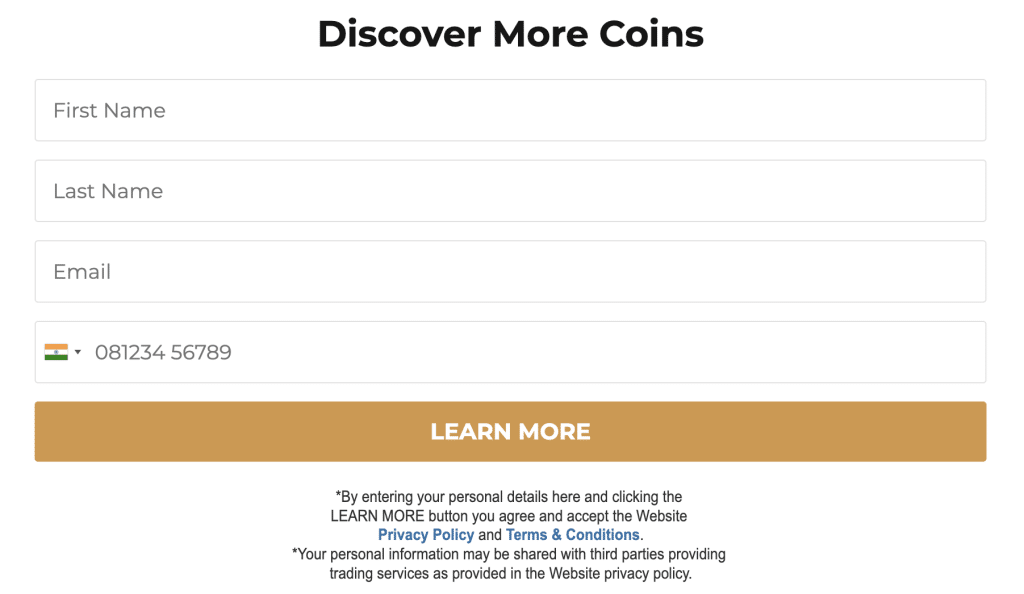 Step 2: Deposit the Minimum Amount
Use one of the techniques detailed on the page to make the minimum deposit. Since there are no online instructions, call customer support to learn more about the deposit requirements.
Step 3: Start Trading on Quantum Trade Wave
Your registration should be finished once you have made the necessary registration deposit. Examine the tools offered, such as the trading simulator, where you may test out all the functions. Only move forward if you are happy with your conclusions. We suggest you immediately withdraw your original payment following the platform's rules if dissatisfied.
How to Delete a Quantum Trade Wave Account?
There are no instructions on the website for deleting accounts. We could not confirm the option since no free sample trading account was available. However, logged-in traders should try to find the option to delete the account on their dashboards.
The Verdict
The trading platform Quantum Trade Wave promises to attract both novice and expert investors with its advanced analysis, interactive trading features, and vast educational resources.
Without making any lofty claims regarding success rates or amounts earned, the platform claims to provide intuitive, intelligent decision-making support to beginners and veterans in crypto trading. It also claims to support a wide range of digital assets, including popular cryptocurrencies like Bitcoin, Ethereum, Ripple, Solana, Tether, Avalanche, and PancakeSwap, to name a few.
While these features may add some air of legitimacy to this site, there is still so much we don't know. We don't know how the website actually works and who the creators are, and we also have no idea about the types of charting tools it provides. These factors don't inspire much confidence.
Therefore, we recommend that you be careful when using this site. Test everything from withdrawal times to the tools available, and only move forward with trading if you are completely satisfied with the results.
Cryptocurrencies are unregulated. Trading with unregulated brokers will not qualify for investor protection.
FAQs
What is Quantum Trade Wave?
How to start trading on Quantum Trade Wave?
Is Quantum Trade Wave beginner friendly?