As cryptocurrencies gain increasing traction, a surge in platforms facilitating cryptocurrency trading has become evident. Each platform positions itself as a superior option, highlighting advanced features like technical analysis, expert trading, and high-margin trading.
A newcomer to this scene is Voltix Momentum, which claims to provide advanced trading services for various cryptocurrencies. This review will thoroughly explore the platform's features and check its legitimacy against these promotional claims.
Voltix Momentum Summary
Here's a quick look at all the highlight features of Voltix Momentum:
| | |
| --- | --- |
| Type of Platform | Crypto Trading |
| Min. Deposit | Not Mentioned |
| Advertised Success Rate | Undefined |
| Supported Cryptocurrencies | Bitcoin, Ethereum, and other altcoins |
| Mobile Application | No |
| Deposit or Withdrawal Fees | Not mentioned |
| Customer Support Availability | 24/7 |
Cryptocurrencies are unregulated. Trading with unregulated brokers will not qualify for investor protection.
What is Voltix Momentum?
Embarking on the world of cryptocurrency trading can be overwhelming, especially for newcomers. Voltix Momentum, a crypto trading platform, asserts itself as a solution for both active and non-active investors.
Voltix Momentum apparently relies on advanced software and collaborations with various brokers to execute cryptocurrency trades for users. The platform's primary function, as mentioned on the website, involves analyzing historical data to identify optimal entry and exit points for crypto transactions, taking the burden off the trader.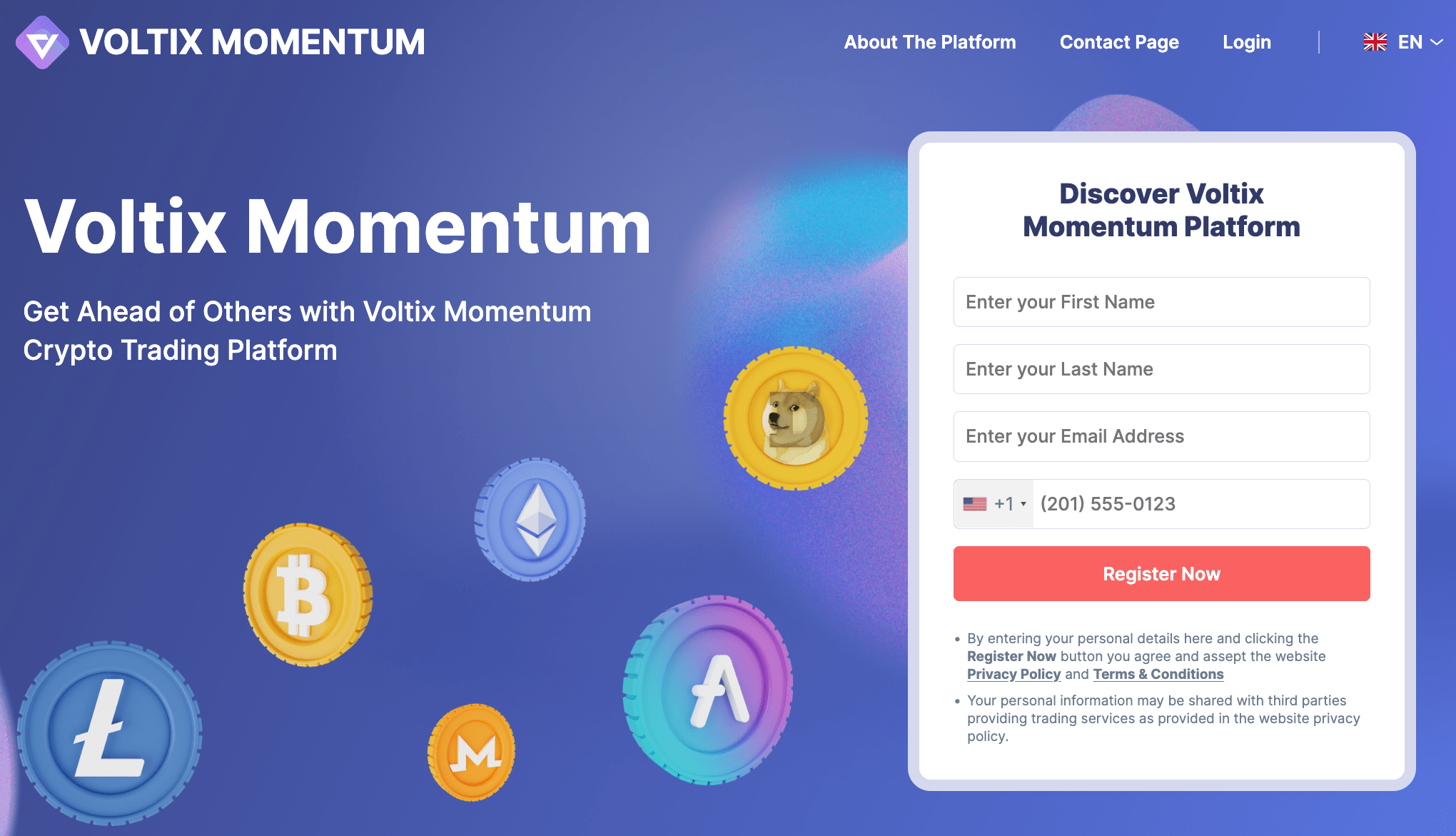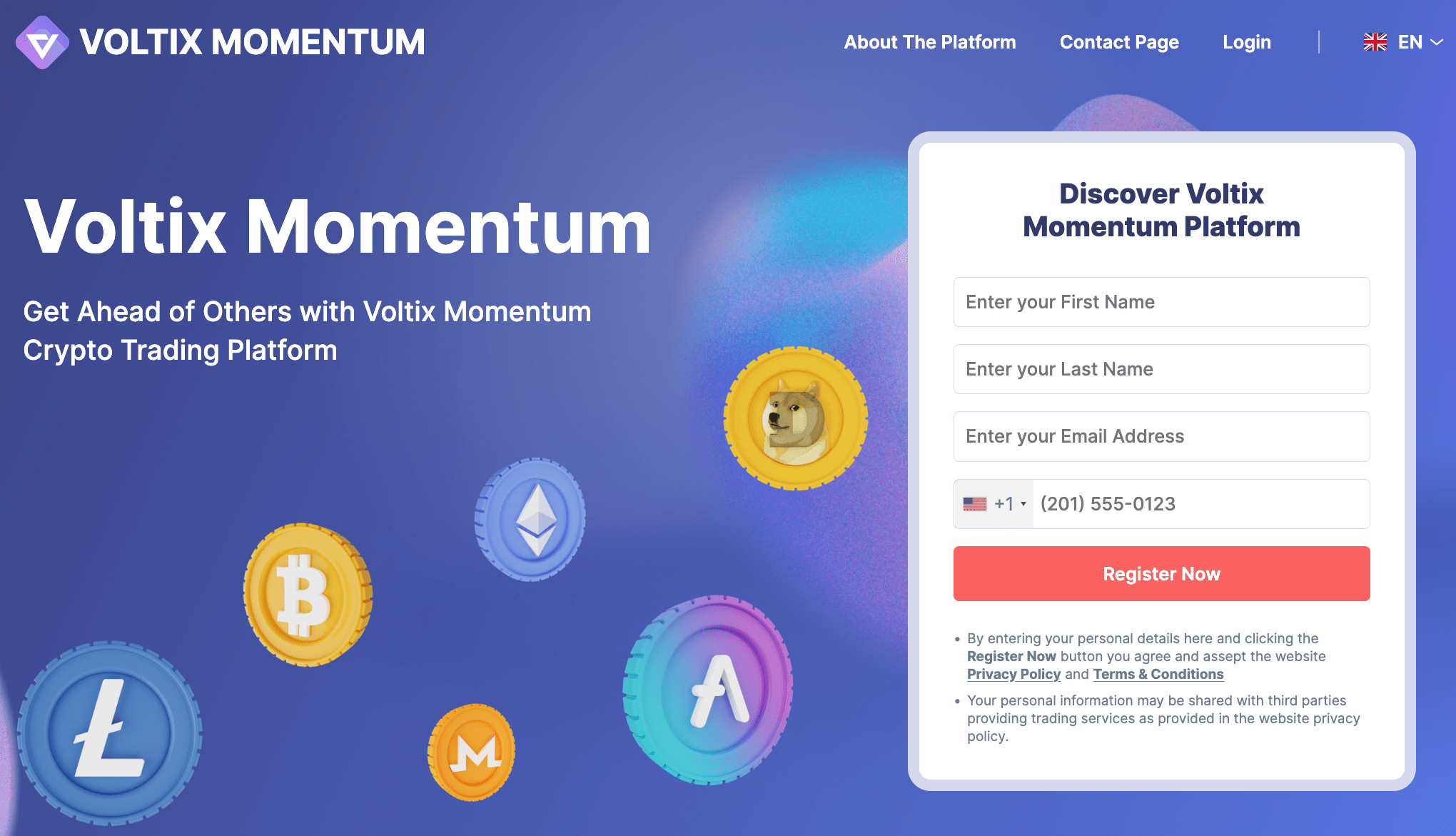 The platform claims to actively seek patterns in cryptocurrency price fluctuations, aiming to execute trades with a high probability of profitability. It supposedly provides users with a suite of tools, including risk-reward ratio calculations, options trades, and market insights, to make informed trading decisions. The platform also claims to allow traders to backtest their trading strategies to understand how they would perform in live markets.
As per the website, the platform also provides users with predictive analytics, wherein they can use the data provided by the platform to make predictions of cryptocurrency price movement, including Bitcoin, Ethereum, and newer altcoins. Voltix Momentum emphasizes a user-friendly interface and rapid access to cutting-edge tools for a seamless trading experience. However, it's important to note that our evaluation was limited as access to tools required a minimum deposit.
While we confirmed the functionality of the signup process, exploring the rest of the platform presented challenges. External reviews of Voltix Momentum offer a mixed perspective, plus there's little to no information available about the founders of the project.
Due to these issues with transparency, it's advisable to exercise caution when considering Voltix Momentum as your crypto trading platform. Conduct thorough research and due diligence to assess the credibility and reliability of the service provider before committing.
Voltix Momentum Pros and Cons
Pros
Ensures a quick and straightforward onboarding process
The platform's intuitive design enables easy navigation
Claims to offer a variety of cryptocurrencies
Claims to offer a demo account feature
Cons
Is restricted in some locations
Cryptocurrencies are unregulated. Trading with unregulated brokers will not qualify for investor protection.
How Does Voltix Momentum Work?
Voltix Momentum introduces a distinctive approach to crypto trading, diverging from the path of automated platforms. Rather than relying on automated processes, Voltix Momentum supposedly leaves the decision-making in the hands of its users, offering a more hands-on and individualized trading experience.
The platform claims to empower users with straightforward charting tools and analysis features, aiming to assist them in making well-informed decisions. For those who may be new to trading, Voltix Momentum claims to offer real-time updates, serving as a supportive companion on the journey through the intricacies of cryptocurrency trading.
To embark on a trading venture with Voltix Momentum, an initial deposit is required, though the specific amount remains undisclosed. This deposit forms the foundation of your trading capital for managing cryptocurrency assets. The platform encourages users to utilize a portion of their deposit for familiarization with the platform and trading strategies before engaging in live trades.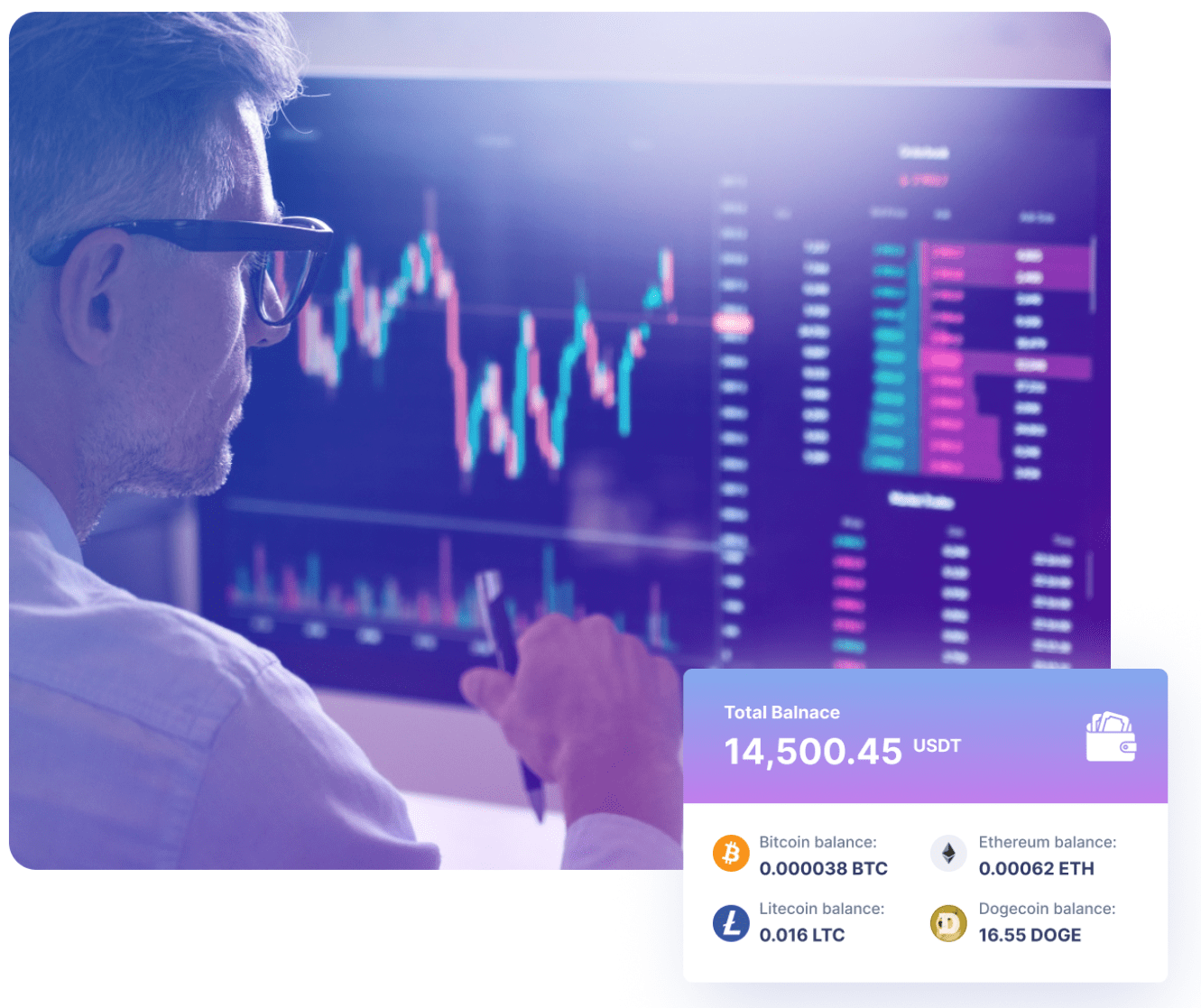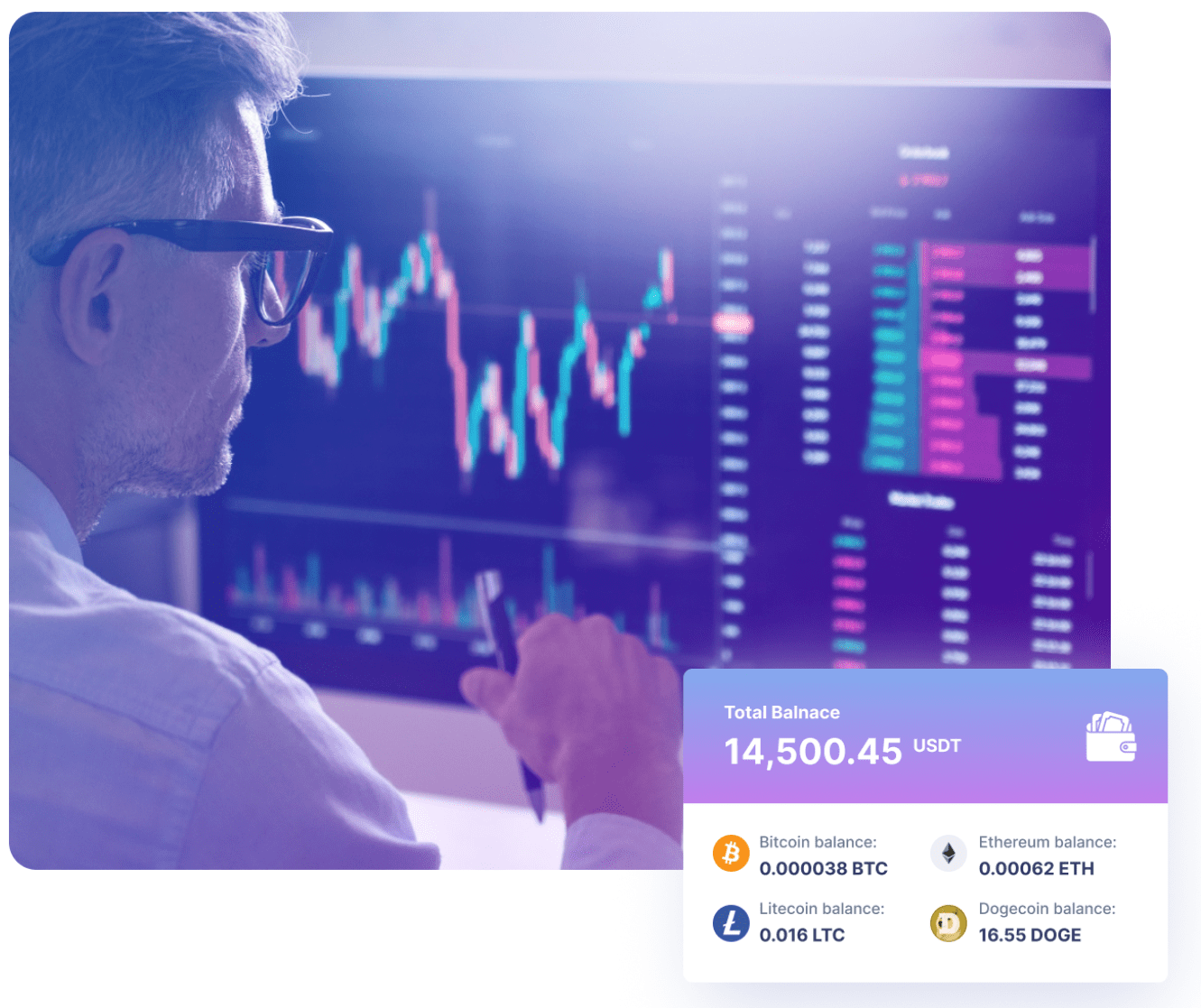 Users can also make use of the demo feature, apparently, where they can backtest their trading strategies before playing them out in the live market. This helps ensure maximum profit and reduces risks of losses.
While Voltix Momentum does not provide a dedicated mobile trading app, the platform remains accessible via mobile browsers, and round-the-clock customer support ensures assistance is available whenever needed.
Voltix Momentum claims to equip users with the essential technical tools for effective trading. It is crucial to emphasize that trading on Voltix Momentum is entirely manual, distinguishing itself from automated trading platforms. Users retain complete control over their trades, contributing to a personalized and hands-on trading experience.
Voltix Momentum Key Features
According to the website, the Voltix Momentum platform has these USPs:
Effortless Onboarding Process
Voltix Momentum emphasizes a straightforward registration process, aiming to simplify the initial steps for traders joining the platform. The onboarding experience is designed with user convenience in mind, requiring minimal personal information to facilitate a smooth entry into the trading environment.
User-Friendly Interface
Voltix Momentum apparently adopts a user-centric approach, highlighting an interface that prioritizes simplicity and user-friendliness. The platform asserts its commitment to providing traders with an intuitive experience, contingent upon a minimum deposit for access to its features.
24/7 Customer Support
Voltix Momentum asserts its commitment to customer service, offering around-the-clock support to assist users and enhance overall platform performance. This service is positioned as a valuable resource, especially for those new to trading, ensuring accessible guidance whenever required.
Diverse Cryptocurrency Portfolio
Voltix Momentum claims to offer a varied selection of cryptocurrencies, including popular options such as Bitcoin, Ethereum, and a range of top altcoins. The platform aims to provide traders with consistent opportunities to navigate market dynamics and optimize their investment strategies.
Demo Trading Account
Voltix Momentum introduces a demo trading account, enabling users to familiarize themselves with the platform's trading capabilities. This feature is presented as a useful tool for beginners, offering a risk-free environment for gaining proficiency and confidence. Notably, access to the demo trading feature is contingent upon a minimum deposit, the amount for which remains unmentioned.
Voltix Momentum Account Fees
Voltix Momentum fails to provide specific information on withdrawal, deposit, and transaction fees. The absence of clear fee details raises concerns about transparency. Users should exercise caution and seek clarification on the fee structure before engaging with the platform to fully comprehend the financial implications of their trades.
Voltix Momentum Minimum Deposit
To embark on your journey with Voltix Momentum, an essential step is making an initial deposit. However, the precise minimum deposit required is not explicitly disclosed on the platform's website. Prospective users will need to navigate through the sign-up process to know for sure this specific amount.
Voltix Momentum Compatible Devices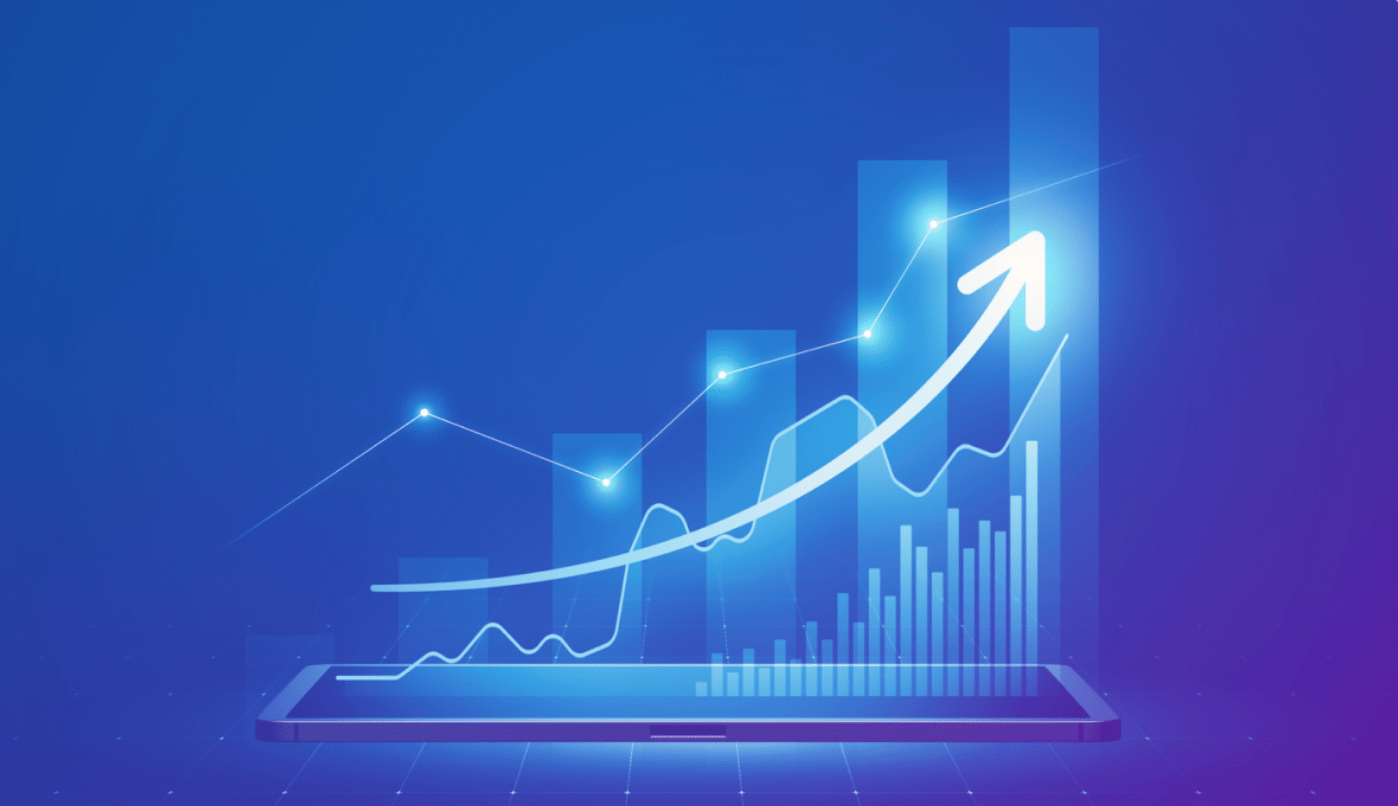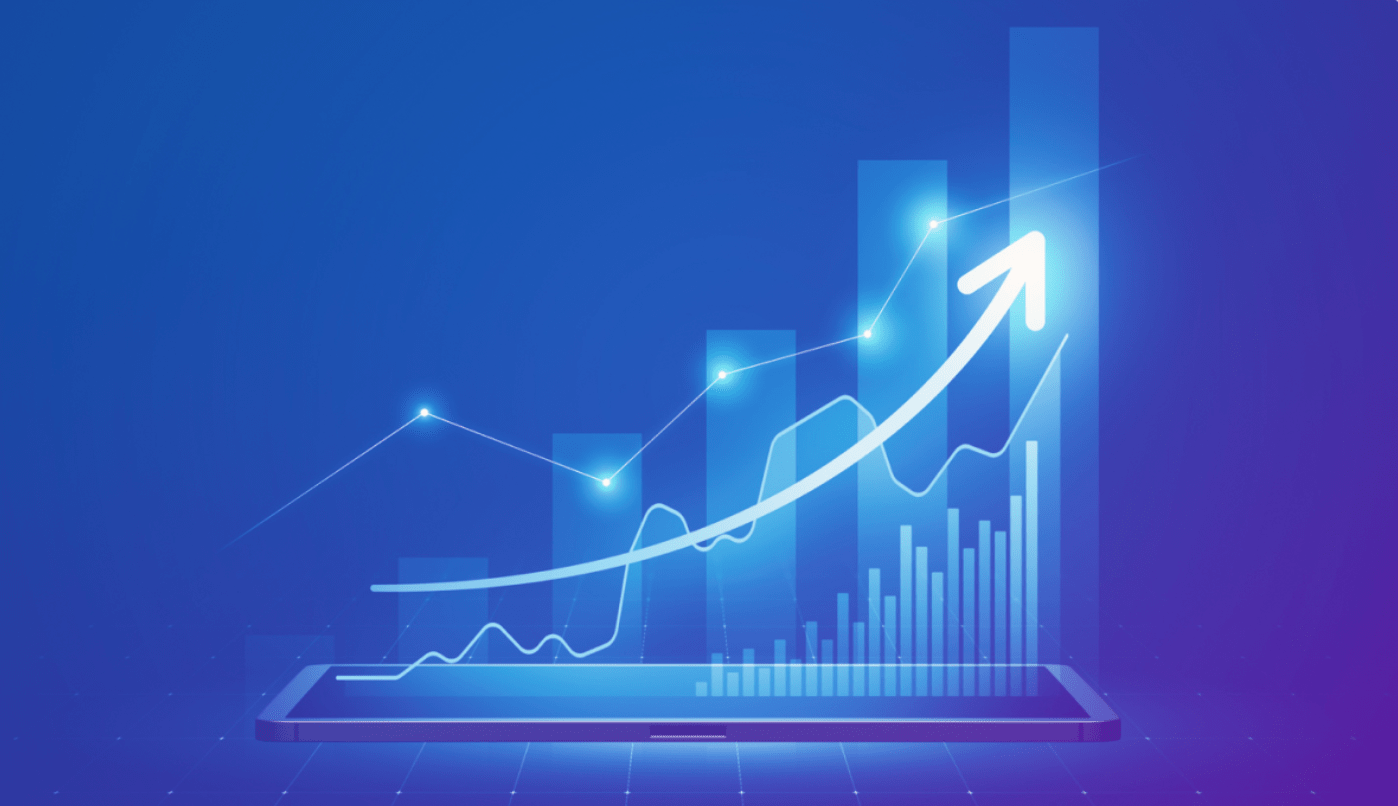 Unlike some other trading platforms, Voltix Momentum currently does not offer a dedicated mobile application. Nevertheless, users can engage with the platform seamlessly through its user-friendly website, accessible on both desktop and mobile devices. Our testing indicates that the platform performs efficiently on both platforms, delivering a smooth experience without noticeable delays. This flexibility ensures accessibility for traders on various devices, accommodating different preferences and trading styles.
Is Voltix Momentum a Scam?
In cryptocurrency trading, newcomers often seek platforms that promise efficient navigation and data-driven decision-making. Voltix Momentum positions itself as such a platform, focusing on helping traders, particularly those less active in the crypto market, to optimize their trading strategies.
Voltix Momentum claims to leverage cutting-edge software and collaborative efforts to execute cryptocurrency trades on behalf of its users. The platform's primary functionality involves intricate analysis of historical data to pinpoint opportune moments for buying and selling crypto assets. By autonomously executing orders based on this analysis, Voltix Momentum aims to lighten the decision-making burden for traders.
The platform talks about spotting patterns in how crypto prices move, aiming to make trades that are likely to bring in profits. Voltix Momentum gives users tools to check the market and make smart choices.
Voltix Momentum asserts that it delivers a user-friendly interface, ensuring rapid access to advanced tools for a seamless trading experience. However, verification of these claims is challenging, as access to these tools is restricted until a minimum deposit is made.
While the registration process and signup page functionality have been confirmed, accessing the full range of features on Voltix Momentum remains a hurdle.
Given these factors and the apparent limitations in transparency, approaching Voltix Momentum with caution is advised. Thorough research and due diligence are crucial steps in evaluating the credibility and trustworthiness of any trading platform before considering it for your cryptocurrency trading needs.
Voltix Momentum Customer Support
Unlike traditional platforms, Voltix Momentum opts for post-registration support. After sign-up, users gain 24/7 access to customer assistance via live chat and phone calls. They promise to provide support whenever needed, however, there's no way to contact the team through call or email if you haven't made a minimum deposit. The specific amount for this deposit isn't mentioned either.
How to Start Trading on Voltix Momentum?
After a comprehensive evaluation of Voltix Momentum, here's a quick walkthrough to kickstart your trading journey:
Step 1: Register with Voltix Momentum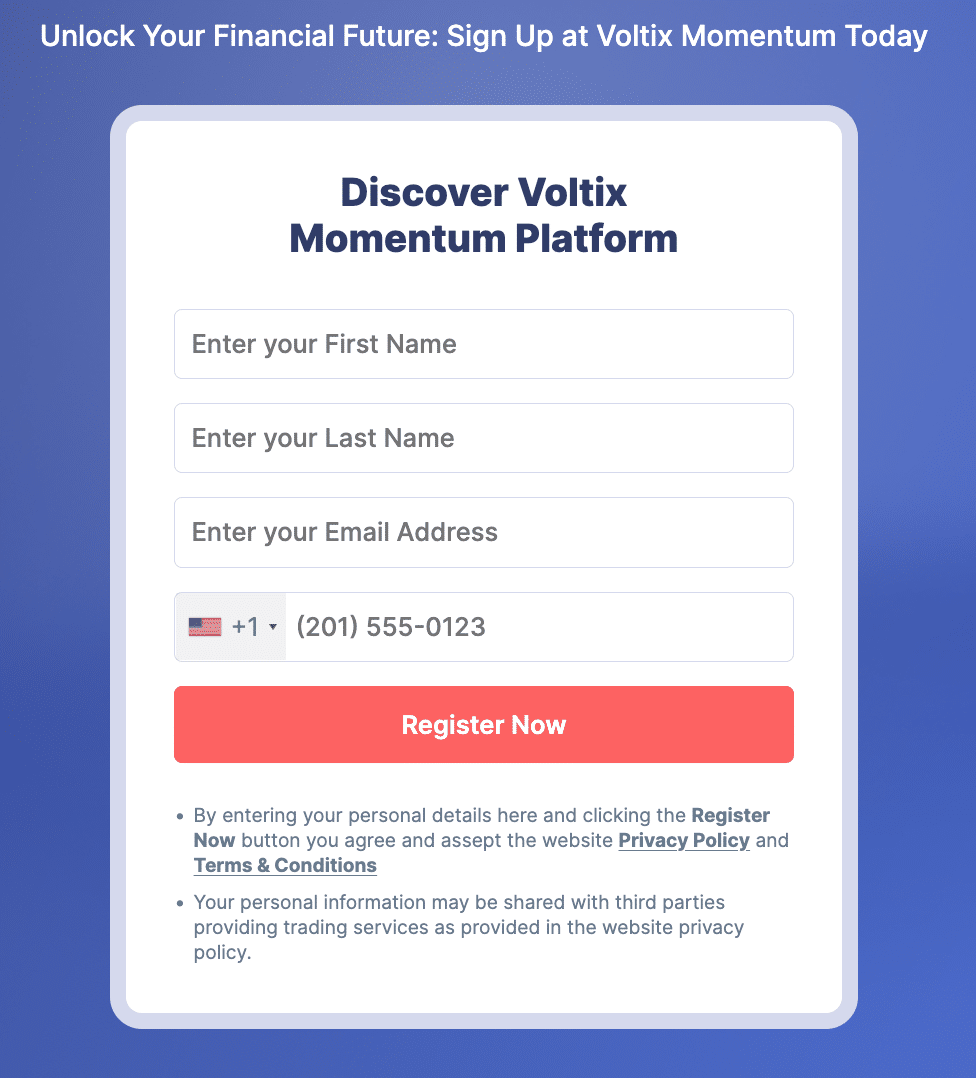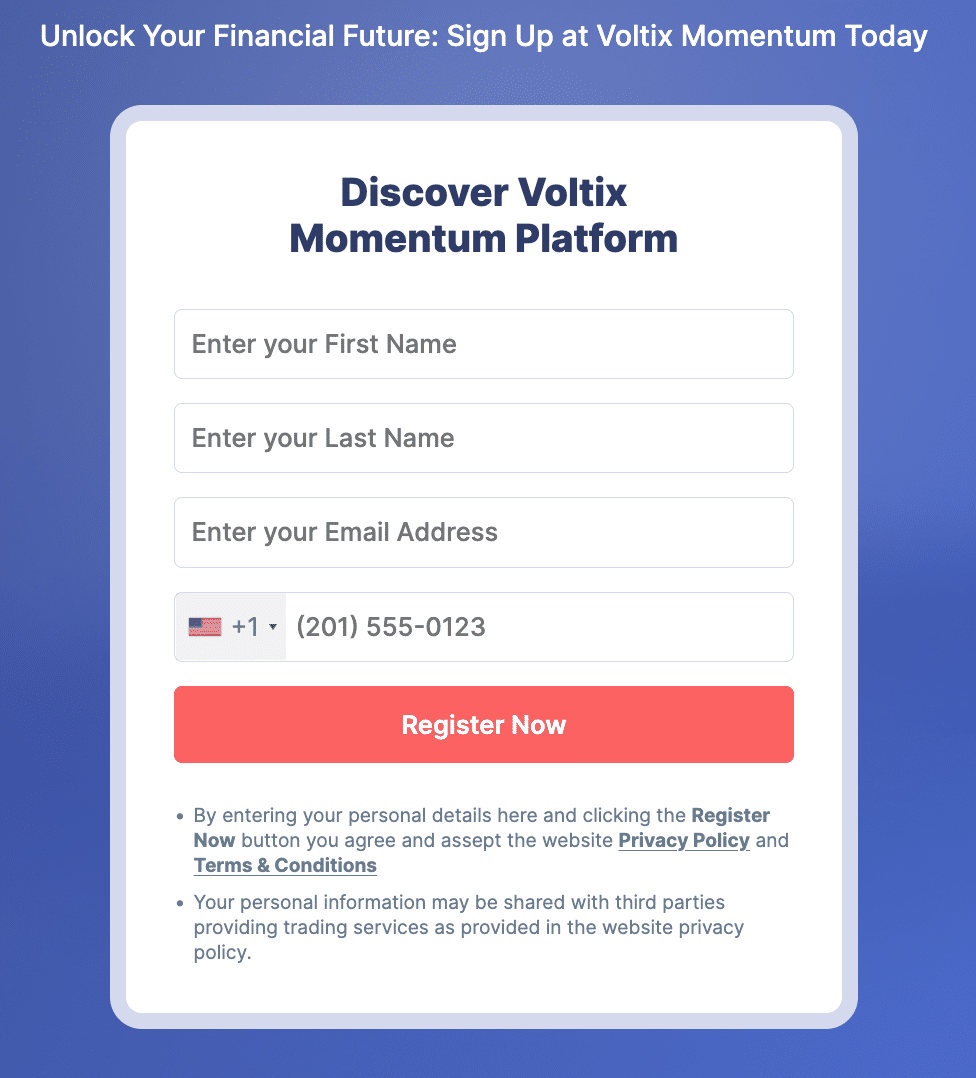 Head over to the Voltix Momentum website and start by completing the registration form. Input essential details such as your name, email, and phone number to initiate the account creation process seamlessly.
Step 2: Initial Funding
Before beginning to trade on Voltix Momentum, it's essential to fund your account. A minimum deposit is required to activate your trading capabilities. While the supported payment methods are not mentioned, users can check for themselves at the time of signing up.
Step 3: Get Hands-On with Demo Trading
Voltix Momentum offers a demo trading mode or backtesting feature, allowing users to acclimate themselves to the platform's intricacies without the necessity of risking actual money. This feature serves as a valuable tool for users to hone their trading skills and navigate the platform confidently.
Step 4: Initiate Live Trading
Once you've familiarized yourself with the platform through the demo mode, it's time to put your knowledge into action. Utilize the funds you've deposited to engage in live trading, gaining access to a diverse range of cryptocurrencies for your trading ventures on the Voltix Momentum platform.
How to Delete a Voltix Momentum Account?
Deleting your account on Voltix Momentum appears less straightforward due to a lack of clear information on the official website. While one might expect to find the option in the account details, its availability cannot be confirmed at this time.
Are Celebrities Endorsing Voltix Momentum?
In our investigation, we found no evidence of celebrity endorsements for the Voltix Momentum platform.
Who Founded Voltix Momentum?
The team behind Voltix Momentum prefers to keep their identities private, a common practice in the crypto world. While specific details about the creators are not available, the platform advocates that they are experienced in developing financial trading software. With that being said, it's best for users to exercise caution & only invest their money when they're sure.
Voltix Momentum Payment Methods
Voltix Momentum's website doesn't specify accepted payment methods. Clarity on payment options, including cards, bank deposits, and possibly cryptocurrencies, is crucial. Without this information, users face uncertainty in choosing suitable payment methods. Improving transparency in this area would enhance the platform's user-friendliness.
The Verdict
We have done a thorough examination and have delved into Voltix Momentum's features and assessed its user interface.
The platform boasts an intuitive interface and an array of trading features suitable for traders across proficiency levels. Users are supposed to have the flexibility to tailor strategies, set precise entry and exit points, and leverage tools like stop loss and mirror trading.
However, it's essential to consider a couple of aspects. The platform's transparency regarding its product offerings is not entirely clear, potentially raising questions about its reliability. Additionally, the scarcity of customer reviews might leave users uncertain about its overall performance.
In light of these considerations, exercising caution when considering Voltix Momentum, especially for substantial investments, is advisable. Conduct thorough research, initiate with a conservative initial deposit, and wait for more comprehensive data and feedback from the user community before making significant commitments.
Cryptocurrencies are unregulated. Trading with unregulated brokers will not qualify for investor protection.
Voltix Momentum FAQs
Who Owns Voltix Momentum?
Is Voltix Momentum a Scam?