Yuan Pay Group is a cryptocurrency trading platform that claims to be the leading sales and exchange management provider in China. Founded by Li Fang, the platform offers advanced trading tools to facilitate a hands-free trading experience. In this review, we'll take a look at all the features of the platform to determine whether it stands on the claims it makes.
Yuan Pay Group Summary
| | |
| --- | --- |
| Type of Platform | Advanced digital trading platform |
| Minimum Deposit | $250 |
| Claimed Success Rate | Not stated |
| Supported Cryptocurrencies | e-Yuan, Bitcoin, altcoins |
| Mobile App | Not Available |
| Withdrawal or Deposit Fees | None |
| Customer Service | Claims to offer 24/7 support |
Cryptocurrencies are unregulated. Trading with unregulated brokers will not qualify for investor protection.
What Is Yuan Pay Group?
Yuan Pay Group is advertised as an advanced digital assets trading platform that employs advanced technology to enable trades on online exchanges. To trade on the platform, users must use the e-Yuan cryptocurrency, which the company claims could potentially become China's official cryptocurrency, though this has yet to be verified and could have an impact on the token value.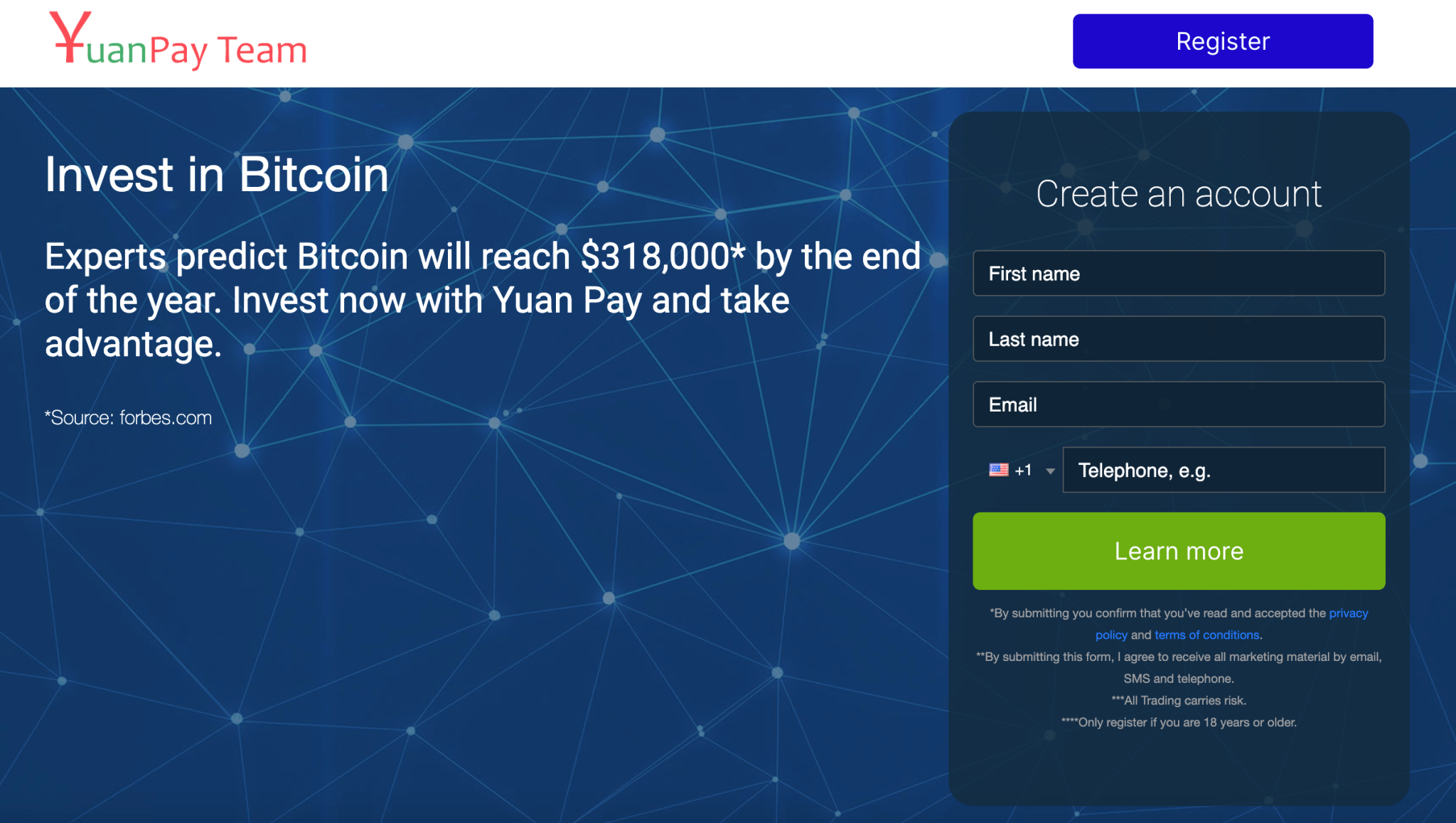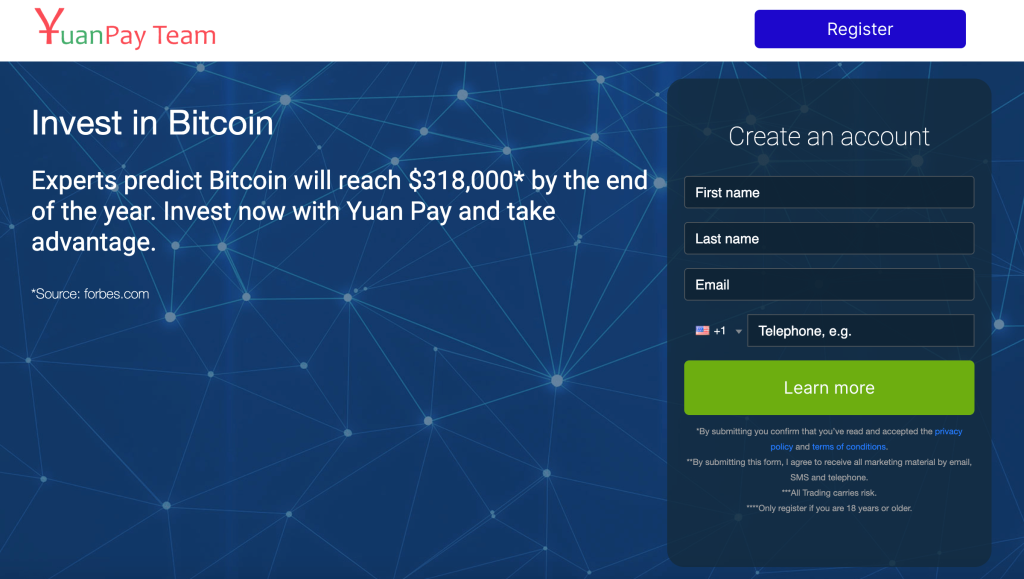 Experienced users can customize trading parameters and strategies, with the robot executing trades once these parameters are met. The platform also allows for fully hands-free trading and is user-friendly, making it accessible to both novice and experienced traders.
The platform is particularly known for its access to the soon-to-be-launched Chinese digital currency and its ability to collect and analyze large amounts of market data for accurate price predictions. Additionally, the bot is equipped with machine learning capabilities, enabling it to continuously improve and develop more precise forecasts.
Who Created Yuan Pay Group?
Yuan Pay Group is said to have been established by a person named Li Fang, though there are rumours that this may not be entirely accurate.
The platform markets itself as a brokerage specializing in a unique cryptocurrency known as the E-Yuan. Additionally, it boasts of being the leading sales and exchange management provider in China, with the E-Yuan supposedly backed by the Chinese Central Bank.
Yuan Pay Group Pros and Cons
The market is filled with dozens of platforms that offer advanced trading services, and it can be tough to select one platform. To help you make a decision, here's a quick look at all the pros and cons of Yuan Pay Group. Assess all these factors to know if the platform suits your needs.
Pros:
The platform offers an easy and quick account registration and verification process, making it convenient for users to start trading.
The intuitive dashboard and user-friendly interface make it easy for users to navigate and operate the platform.
The availability of a demo trading option allows users to practice and familiarize themselves with the platform before trading with real money.
Yuan Pay Group offers 24/7 customer service, ensuring that users can get assistance and support whenever they need it.
The quick trade executions and payouts, along with multiple trading options, provide users with flexibility and convenience while trading.
Cons:
Risk of loss of funds
Unverified testimonials questioning the legitimacy of the platform
Misleading marketing claims and over-enthusiastic calls from representatives.
How Does Yuan Pay Group Work?
Yuan Pay Group is reportedly an advanced cryptocurrency trading platform that is equipped with advanced trading tools to facilitate a complete trading experience. The platform collects and analyzes vast amounts of data to offer you informed predictions that can help in making profitable crypto decisions and trades.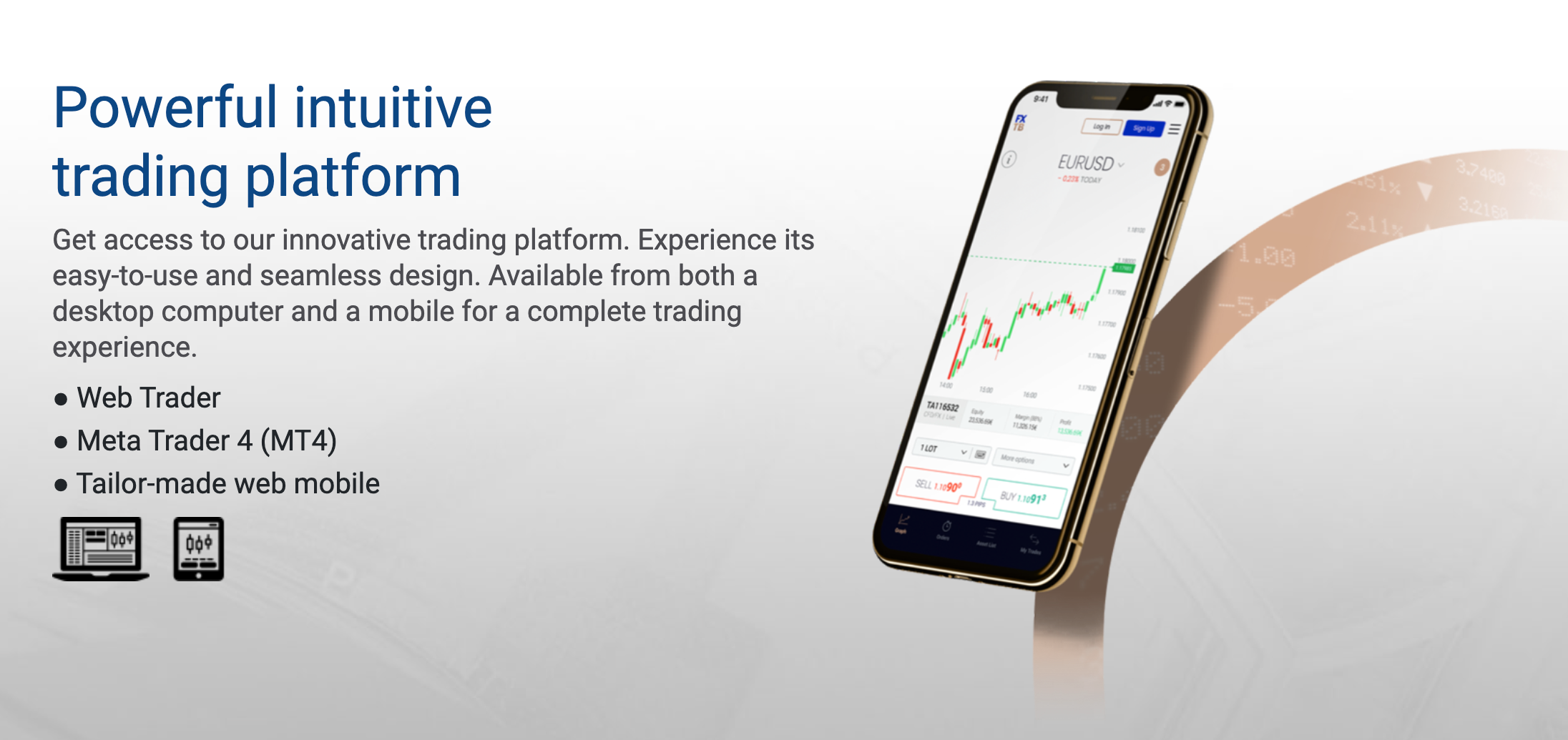 The beauty of Yuan Pay Group is that you can take a hands-off approach to trade by setting up your bot to make trades in specific scenarios. What's even better is that the bot has machine-learning capabilities, allowing it to learn and improve at making profitable trades on your behalf.
This makes it possible to profit from market forecasts even while on the go. This flexibility and the user-friendly hands-free cryptocurrency trading explain why this trading platform is popular among investors with different experience levels, from beginners to financial market experts.
Yuan Pay Group would be a big part of the future of trading if all the features it proposes are true. Through powerful news-trading patterns, that platform allows convenient trading for customers that isn't possible to otherwise discover because you have access to the latest market trends that humans can't detect.
Which Devices Can be Used to Access Yuan Pay Group?
The Yuan Pay Group app is available for both mobile and desktop devices, including iOS and Android. Traders will need to visit the Yuan Pay website to register first before accessing the software on desktop computers and laptops.
Yuan Pay Group Supported Countries
Yuan Pay Group is currently only available in a few select countries. If you're looking to sign up for Yuan Pay Group, you'll need to be in a location that allows CFD trading for digital assets.
There are some notable countries where the Yuan Pay Group is available. These include Australia, South Africa, New Zealand, the Philippines, UAE, Singapore, France, Spain, Italy, Germany, and Nigeria.
There are also some countries where the Yuan Pay Group is not yet available. For example, if you're in the UK or Canada, you may not be able to sign up just yet. Yuan Pay Group is also prohibited in the US due to CFD restrictions.
However according to some Yuan Pay Group testimonials, accounts can be opened using a VPN app.
Yuan Pay Group Key Features

Yuan Pay Group offers various features that are advantageous for users who want to trade on margin CFD contracts. With its user-friendly interface and helpful customer support, Yuan Pay Group presents itself as an appealing trading platform. Some of its noteworthy features are:
User-Friendly Interface
Yuan Pay Group's intuitive interface is designed for traders of all levels of experience. Regardless of whether you're a beginner or an advanced crypto trader, the platform makes it easy to place trades and configure your preferences.
Support for Long and Short Trading
Yuan Pay Group presents a unique trading opportunity for crypto traders by offering the option to open both long and short positions when trading digital asset CFDs. This feature allows traders to set specific parameters to match their preferred trading strategy, empowering them to customize their trading experience to maximize profit. Whether traders anticipate a rise or a fall in the asset's value, Yuan Pay Group's platform can be tailored to align with their trading goals.
Demo Account
Yuan Pay Group provides a free demo account for users to get accustomed to the platform and learn how to use it for leveraged trades without risking any funds. The demo account feature is an excellent way for users to enhance their trading skills and develop their trading strategies before venturing into the world of real transactions.
Customer Support
The customer support team at Yuan Pay Group is stated to be available round the clock to assist users with any concerns or questions they may have. The platform offers various support channels including live chat, email, or phone, ensuring that users can get the help they need promptly and efficiently.
Yuan Pay Group's dashboard is user-centric and designed to be easy to use. Traders can effortlessly navigate the platform's intuitive layout and access all the essential tools and information required to make informed trading decisions. The platform is organized and user-friendly, allowing users to focus on executing profitable trades.
Cryptocurrencies are unregulated. Trading with unregulated brokers will not qualify for investor protection.
Is Yuan Pay Group a Scam?
One important factor to consider before signing up for a 'robot' type trading platform is whether it is legitimate or a scam. This is a question that many potential users have regarding Yuan Pay Group, and this review aims to address this concern.
While we found the platform to be popular in online trading circles, we recommend users exercise caution before signing up on the platform. With the rise of various trading platforms following the announcement of the e-Yuan launch, it is important to note that not all of them can be trusted. However, by choosing the trustworthy Yuan Pay Group, you can confidently focus on making profitable trades without worrying about the legitimacy of the platform.
What is the Minimum Deposit on Yuan Pay Group?
Opening an account with Yuan Pay Group is free and does not require any subscription fees. However, users are required to make a minimum deposit of $250 when signing up in order to start trading with the robot. This deposit is necessary to enable users to access the platform's features and benefits.
Yuan Pay Group Customer Support
Yuan Pay Group offers an accessible "Contact Us" webpage. The platform values user feedback and aims to address any concerns that may arise promptly. The platform claims that professional customer service representatives are available 24/7 to assist users with any inquiries.
How to Use Yuan Pay Group?
Getting started with Yuan Pay Group is super simple and here's a quick step-by-step guide to help you get started.
Step 1: Visit the Yuan Pay Group Homepage and Sign Up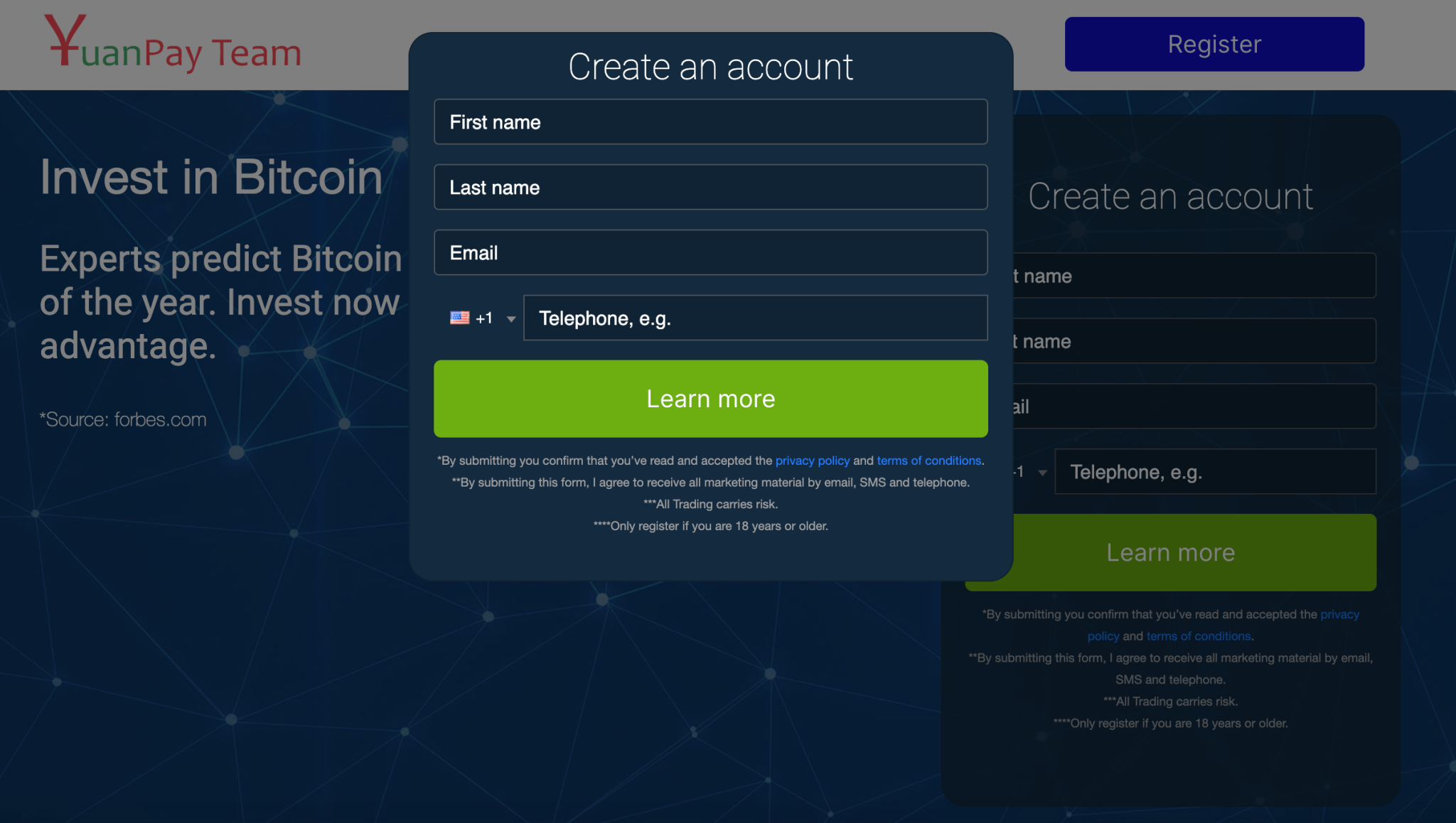 To begin, go to the Yuan Pay Group website homepage and fill out the sign-up form. Provide your name, email address, and phone number.
Step 2: Complete Verification
After filling out the form, you may be contacted to complete your registration and get set up on the platform. You may be required to complete a KYC process, which involves verifying your identity, address, and income.
Step 3: Add Funds to Your Wallet
Follow the instructions provided by Yuan Pay Group to add the minimum deposit amount to your broker wallet. A minimum deposit of $250 is required to trade on the platform.
Step 4: Try the Demo Account
If you are new to trading CFDs, use the demo account provided by Yuan Pay Group to learn how the platform works. This will help you familiarize yourself with the platform and develop your trading strategies before risking real money.
Step 5: Complete Your First Trade
Once you are comfortable using Yuan Pay Group, execute your first trade. Set your parameters, and the platform will issue commands to your broker when the criteria are met.
Is Yuan Pay Group Legit – The Verdict
We've done our research and analyzed the available data from third party Yuan Pay Group reviews. The platform is expected to become more popular once the Chinese government launches the e-Yuan, but there is still limited information on exactly how it works for the public.
All trading carries risk and most independent trading platforms for crypto are unregulated – it's important to remain cautious and perform your own research before you get started with the Yuan Pay Group platform.
Cryptocurrencies are unregulated. Trading with unregulated brokers will not qualify for investor protection.
FAQs
Can one trust the safety of Yuan Pay Group?
Does Yuan Pay Group have any undisclosed fees?
Is Yuan Pay Group available on mobile phones?