Sonik Coin is a new presale meme coin that aims to race to a $100 million market cap. Although it only launched recently, it has already gotten off to a trailblazing start. The question is, has it got the stamina to succeed long-term?
This Sonik Coin price prediction breaks the project down, considering its viral potential, tokenomics, utility and much more to provide our predictions between 2023 and 2030.
Sonik Coin Price Prediction Summary
End of 2023: Sonik Coin's presale has gotten off to a lightning-fast start. As a result, we expect it to sell out quickly, leaving many investors behind. This could create significant fear of missing out (FOMO), leading our Sonik Coin price forecast to estimate a price of $0.00008 by the end of 2023.
End of 2025: Sonik Coin features a Stake-to-Earn mechanism enabling investors to generate passive rewards and compound their $SONIK. This could remove lots of $SONIK from circulation, inducing scarcity and pushing up the price. Therefore, our Sonik forecast estimates possible highs of $0.00015 by the end of 2025.
End of 2030: While long-term predictions can be challenging, Sonik Coin has viral potential and a mass audience appeal. Combined with its decentralised tokenomics and staking mechanism, this could provide long-term potential. As a result, we estimate a Sonik Coin price of $0.0002 by the end of 2030.
Sonik Coin Price History
Sonik Coin Price History Key Points:
Sonik Coin's presale launched recently, already raising $70K.
The presale has a single price of $0.000014 per token.
50% of tokens are available in the presale with a $2,098,547 hard cap.
Sonik Coin boasts a Stake-to-Earn mechanism, making it easy for users to compound their gains.
Currently, Sonik Coin is undergoing a presale priced at $0.000014 per token.
The project is inspired by Sonic the Hedgehog. Yet, while Sonik Coin may look like Sonic the Hedgehog on the outside, the similarities end here. See, Sonic the Hedgehog is always busy collecting gold rings; meanwhile, Sonik Coin looks for something more tangible.
Sonic Coin has his capitalistic trainers on, racing to accrue a $100 million $SONIK market cap. Therefore, Sonik Coin is like Sonic the Hedgehog for adults.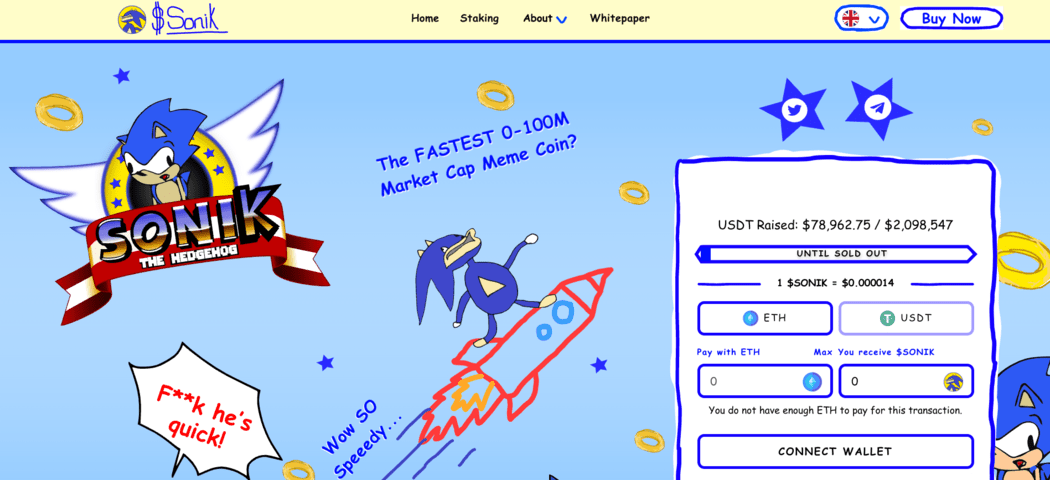 The presale started just a few days ago, yet it has attracted significant attention, raising over $70K with a hard cap of $2,098,547.
Sonik Coin has a single-tiered presale price to promote community solidarity and ensure more sustainable, long-term price action where all investors work together.
There are 299,792,458,000 $SONIK tokens in total, with 50% available in the presale, 40% allocated to staking rewards and 10% to liquidity to ensure seamless buying and selling of Sonik Coin.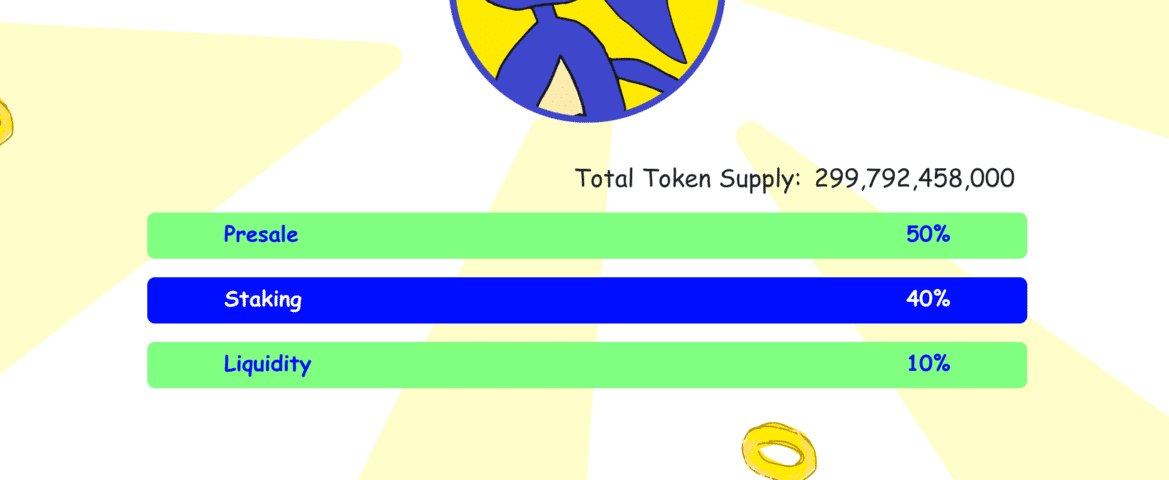 The platform also features a Stake-to-Earn mechanism offering a generous APY to holders. This will enable holders to compound their gains and remove some of the $SONIK supply from circulation.
| | |
| --- | --- |
| Presale Started | August 2023 |
| Purchase Methods | ETH, USDT |
| Chain | Ethereum |
| Hard Cap | $2,098,547 |
| Min Investment | 1 $SONIK |
| Max Investment | None |
Sonik Coin Price Prediction 2023
Despite recently launching, Sonik Coin's presale has got off to a pacy start, raising $70K already. The project's $2 million hard cap means the presale will likely sell out quickly, so Sonik Coin's exchange launch is quickly approaching.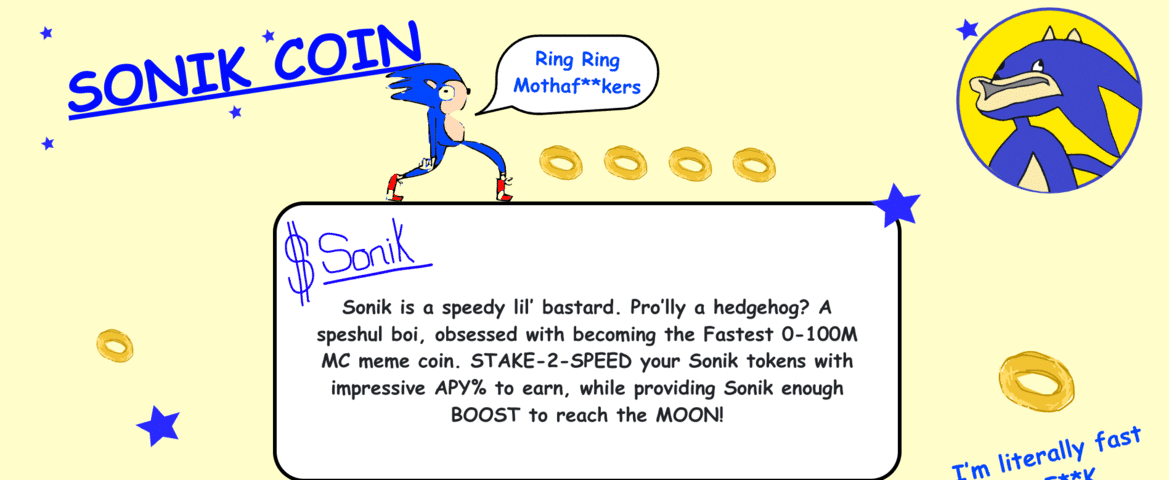 According to its website, Sonic Coin aims to be the fastest meme coin to reach a $100 million market cap. This is a bold statement considering the success of Pepe, Shiba Inu and other popular meme coins. That said, its early success shows significant interest in the project.
Furthermore, since its presale is selling fast, many investors will likely be sidelined, missing out on the fixed price. As a result, they will be forced to buy it on the open market following its DEX launch, potentially bolstering the price.
One of the reasons for its early presale success is that users can begin staking their Sonik Coin tokens immediately. This is in contrast to most other presales, where investors must wait until the end of the presale to start earning rewards.
On top of that, a new Sonic the Hedgehog movie is expected to start filming soon. This could generate hype and cause some Sonic fans to buy the Sonik Coin to show their love for the speedy blue hero.
With this in mind, our Sonik Coin price prediction estimates a price of $0.00008 by the end of 2023. This equates to a 471% increase from its presale price.
Sonik Coin Price Prediction 2025
Looking ahead to 2025, one of the main factors at play for Sonik Coin will be the success of its staking mechanism. If the value of $SONIK increases, the staking rewards will become more valuable.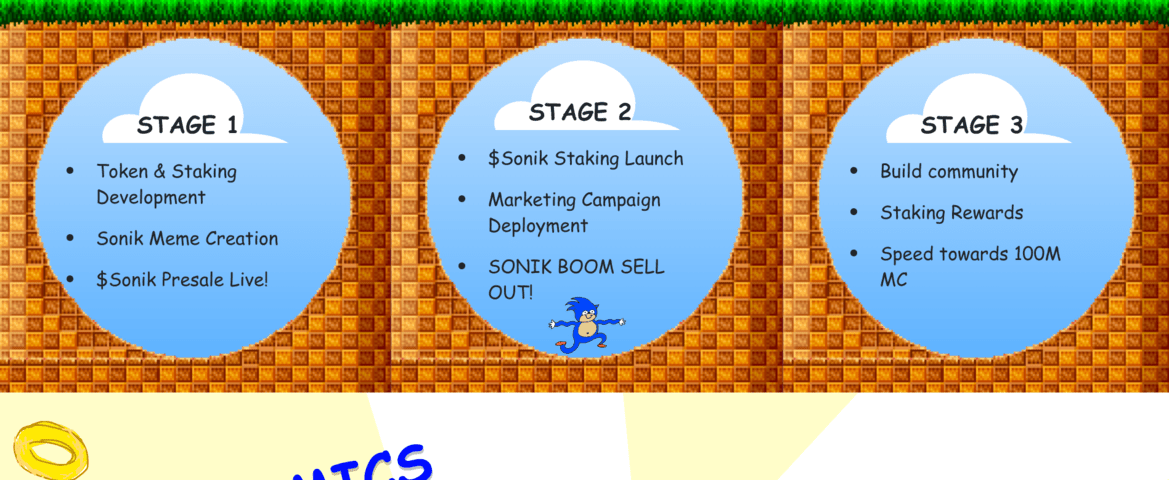 Consequently, more investors would stake their tokens, further reducing the available supply of $SONIK – creating scarcity in the ecosystem. This would inevitably drive up the $SONIK price if it occurs.
Another consideration is the overall growth in the legitimacy of meme coins. A couple of years ago, most respected crypto analysts warned investors to avoid meme coins since they hold little utility. However, this theory has been disproven, with projects like Shiba Inu innovating to release Shibarium, an Ethereum layer two scaling solution.
Through the power of community and decentralisation, meme coins can surpass their initial concepts, growing into spectacular ecosystems.
While it remains to be seen how far Sonik Coin will go, its innovative presale staking mechanism shows its team is adaptable and forward-thinking.
Moreover, the next crypto bull run is expected to peak in 2025, which will help drive the price of Sonik Coin if it retains its community.
Considering this, our 2025 Sonik Coin price prediction estimates a price of $0.00015 – an 87.5% increase from our predicted 2023 price.
Sonik Coin Price Prediction 2030
Long-term price predictions are challenging to make, particularly for newer cryptos yet to be released to the market. That said, there are still some factors that help indicate where Sonik Coin's price could be headed in 2030.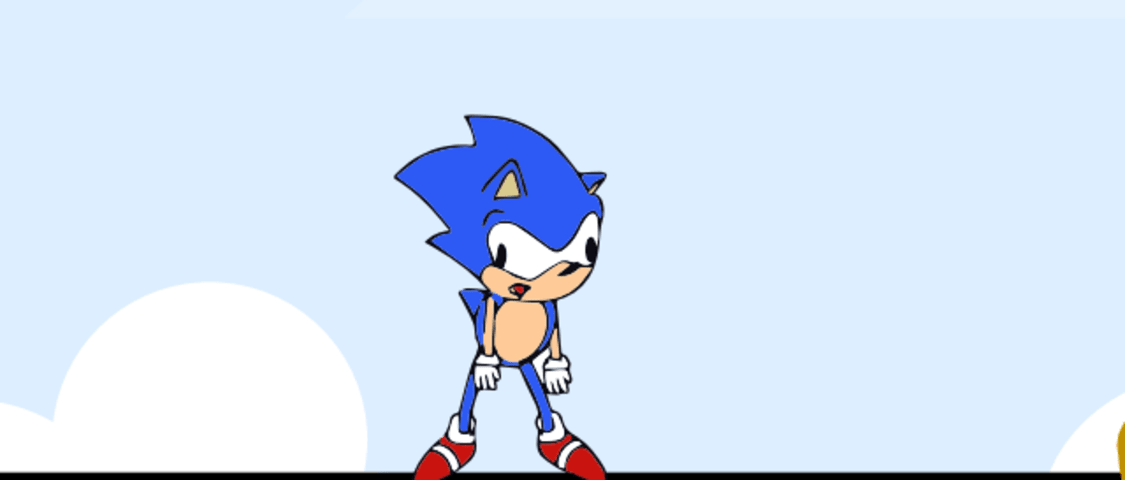 Its Stake-to-Earn mechanism could help minimise the available supply, contributing to the project's long-term growth.
Another factor is that since the Sonik Coin pays homage to Sonic the Hedgehog, it could attract investors who buy for nostalgia or to show their support for the character. Since Sonic the Hedgehog is a globally recognised franchise, the project could feature long-term mass audience appeal.
Furthermore, Sonik Coin's brand awareness growth through increased social media reach, and centralised exchange listings will also help bolster its price.
This is furthered by the fact that Sonik Coin is a 100% community-owned token, with no holdings reserved for the team or VCs. As a result, many investors may prefer Sonik Coin over other, more centralised meme coins as a long-term investment.
With this in mind, our 2030 Sonik Coin price prediction estimates a price of $0.0002 – a 33% increase from our estimated 2025 price.
Possible Lows and Highs of Sonik Coin
Whether Sonik Coin can grow to become one of the top meme coins remains to be seen. However, we have listed the project's predicted lows and highs below.
| | | |
| --- | --- | --- |
| Year | Potential High | Potential Low |
| 2023 | $0.00008 | $0.00005 |
| 2025 | $0.00015 | $0.0001 |
| 2030 | $0.0002 | $0.00014 |
While there is undoubtedly potential for further growth, our predictions are based on ranges we estimate the coin could sustain long-term.
What is Sonik Coin?
Summary of Sonik Coin:
Sonik Coin is an ERC-20 token built on the Ethereum blockchain.
It features the Sonic the Hedgehog character as inspiration, but the similarities end there. Sonik Coin focuses more on reaching a $100 million market cap than collecting gold coins.
The project features a Stake-to-Earn mechanism enabling users to earn passive rewards.
It is not affiliated with the Sonic the Hedgehog franchise.
Sonik Coin is a "speedy" meme coin racing to reach a $100 million market cap faster than any other project. If it achieves its goal, this would equate to an almost 50x increase from its current price.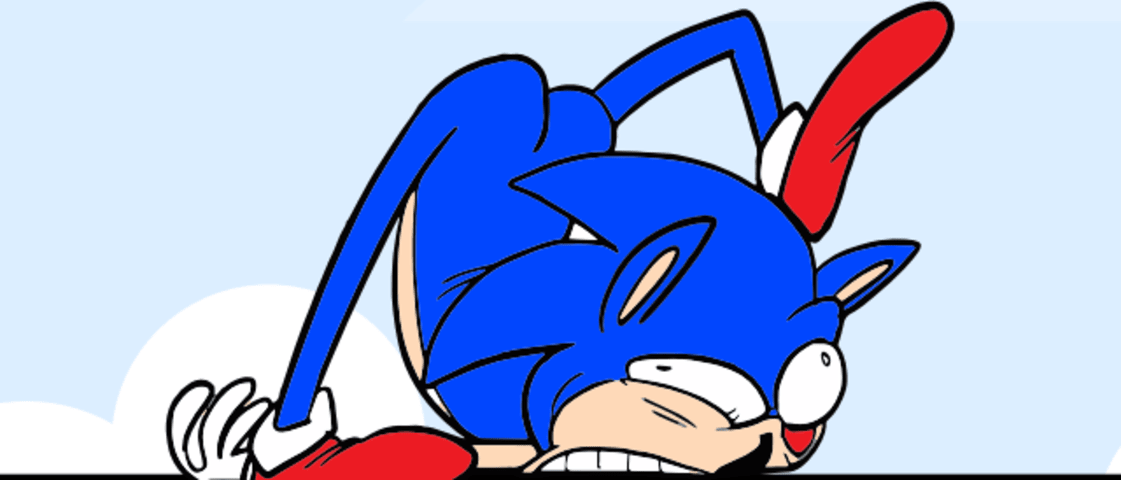 The project aims to build a community of childhood Sonic the Hedgehog fans turned crypto degens looking to support their favourite blue-haired hedgehog while making it in crypto.
It boasts a Stake-to-Earn mechanism enabling users to earn passive rewards by staking their $SONIK coins.
However, the mechanism also has a unique feature that allows users to earn rewards immediately during the presale rather than waiting until its exchange launch. This innovative feature could put Sonik Coin in talks to become one of the top presales, also due to its early success.
What Influences the Sonik Coin Price?
Meme coins are often some of the most volatile cryptos. However, there are several factors which continually have an impact on their prices. Let's look at some of the most relevant for Sonik Coin below.
Staking Demand
Sonik Coin's Stake-to-Earn feature will likely reduce the available $SONIK supply. However, the greater the demand to use its staking mechanism, the lesser the available supply of $SONIK on the market, thus, creating a higher price.
Hype and Exchange Listings
Particularly in its earlier years, hype and awareness will play a crucial role in the Sonik Coin price. If its presale continues to undergo success as it has so far, this could generate significant FOMO and hype, causing the price to increase once it goes live on exchanges.
Furthermore, if the project is picked up by prominent centralised exchanges after its presale, this will increase awareness about the token, leading to long-term growth potential.
Nostalgia and Popularity of Sonic the Hedgehog
While Sonik Coin is not affiliated with Sonik the Hedgehod or Sega, it is a community coin supporting the Sonic character. As a result, nostalgia and Sonic's popularity could drive new investors to the meme coin, helping boost its price.
Broader Market
Sonik Coin will likely move in unison with other meme coins and the broader crypto market. This means that as new liquidity enters the market and the bull run commences, Sonik Coin should increase in value.
That said, it is also essential to consider that not all coins rise and fall with the market, so it is important that Sonik Coin retains the interest of its community to stay relevant.
Is Sonik Coin a Good Investment?
All cryptocurrencies carry risk, and new presale meme coins can be the most high-risk-high-reward cryptos. That said, Sonik Coin's blend of an innovative staking mechanism, community-centric tokenomics and the nostalgic allure of Sonic the Hedgehog could easily create a mass appeal for the project.
Considering this, Sonik Coin could present an excellent opportunity for a more diversified portfolio and could be one of the best cryptos to buy. However, choosing whether to buy a crypto must be the individual investor's decision.
How to Buy Sonik Coin Presale
We have listed how to buy Sonik Coin in four simple steps below.
Step One: Create a Software Wallet
First, you must create a software wallet. You can use any Ethereum-compatible software wallet, but we will use Metamask for this demonstration.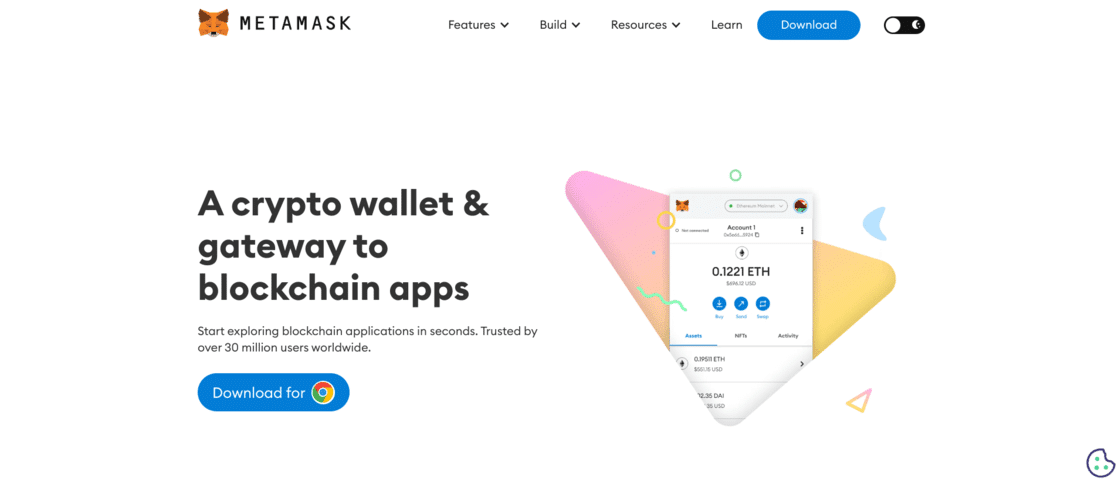 Step Two: Fund Your Wallet
Either deposit funds directly into your MetaMask account using a bank card or deposit them to a centralised exchange and send them to your MetaMask account.
Step Three: Visit the Sonik Coin Presale
Next, visit the Sonik Coin website and click Connect Wallet. Then follow the instructions prompted to you by MetaMask to connect your wallet.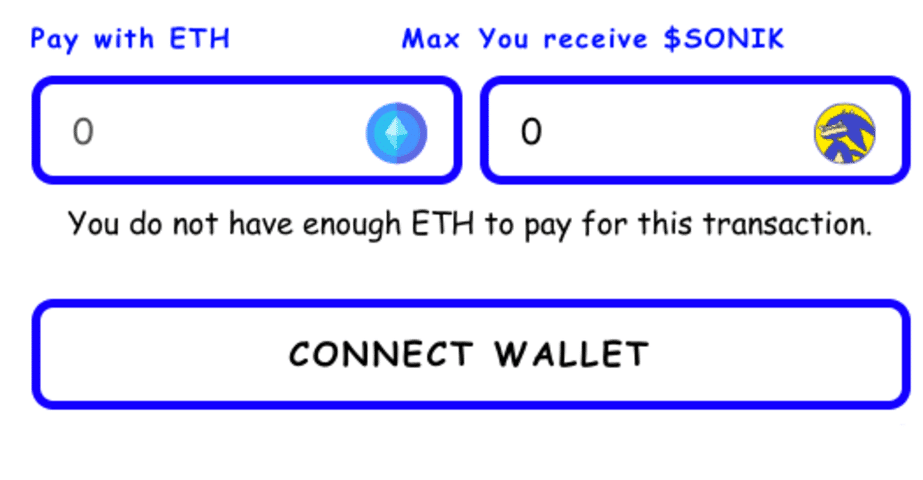 Step Four: Buy $SONIK Tokens
Once you have connected your wallet, choose the amount of $SONIK you want to buy, then complete the purchase on the Sonik Coin website.
Buyers also have the option to purchase and stake their tokens simultaneously, earning yield on them before the exchange launch.
Step Five: Claim Your $SONIK tokens
Visit the Sonik Coin website at the end of the presale to claim your tokens.
Conclusion
Despite launching recently, the Sonik Coin presale has attracted much attention, leading to over $70K already raised. We forecast this trend to continue, with our Sonik Coin price forecast estimating returns of over 400% by the end of 2023.
With that in mind, visit the Sonik Coin presale today before it sells out.
References
https://www.digitalspy.com/movies/a44801344/sonic-hedgehog-3-filming-without-actors/
https://finance.yahoo.com/news/shiba-inu-launches-shibarium-layer-062952683.html
https://www.cnbc.com/video/2022/12/22/crypto-bull-market-will-probably-return-by-early-2025-ballet-ceo.html
https://finance.yahoo.com/news/pepe-coin-price-meme-coins-205106204.html
https://uk.movies.yahoo.com/amphtml/meme-coins-pepe-doge-anything-211246569.html
FAQs
How much will Sonik Coin be worth in 2025?
How much is the Sonik Coin presale?
Is Sonik Coin worth buying?