Wondering how to spend Bitcoin online to buy products and services? There are now hundreds of online retailers accepting crypto, covering everything from video games and watches to apartments, fine art, and smart TVs.
In this guide, we explore what you can buy with Bitcoin across 20 product types, and also provide a step-by-step tutorial on how to spend crypto to buy real products.
List of Things You Can Buy With Bitcoin in 2023
Here's a snippet of what you can buy with Bitcoin and other cryptocurrencies in 2023:
Smartphones
Watches
Real Estate
Cars
Gaming Consoles and Laptops
Luxury Clothing and Bags
Laptops
Cameras
Home Cinema
Paintings

You can buy all of these products and much more on Crypto Emporium, the best and most comprehensive online store that accepts crypto payments.
Best Ways of How to Spend Cryptocurrency Explained
In this section, we take a closer look at how to spend Bitcoin online:
Smartphones
The smartphone market continues to rise year-on-year, with Samsung and Apple dominating this space. Wondering how to spend crypto on the latest smartphone device? Crypto Emporium is a great option here, with the online retailer the latest Samsung Galaxy Z Fold 256 GB at $2,086.
The platform also offers the Apple iPhone 12 Pro Max Unlocked at $1,466. This has been discounted from $1,526 temporarily. There are dozens of other Samsung and iPhone models to suit all budgets. This is in addition to other manufacturers, such as Xiaomi, Huawei, and Google. For instance, the Google Pixel 4A Unlocked 128 GB is available to buy at just $491, down from $570.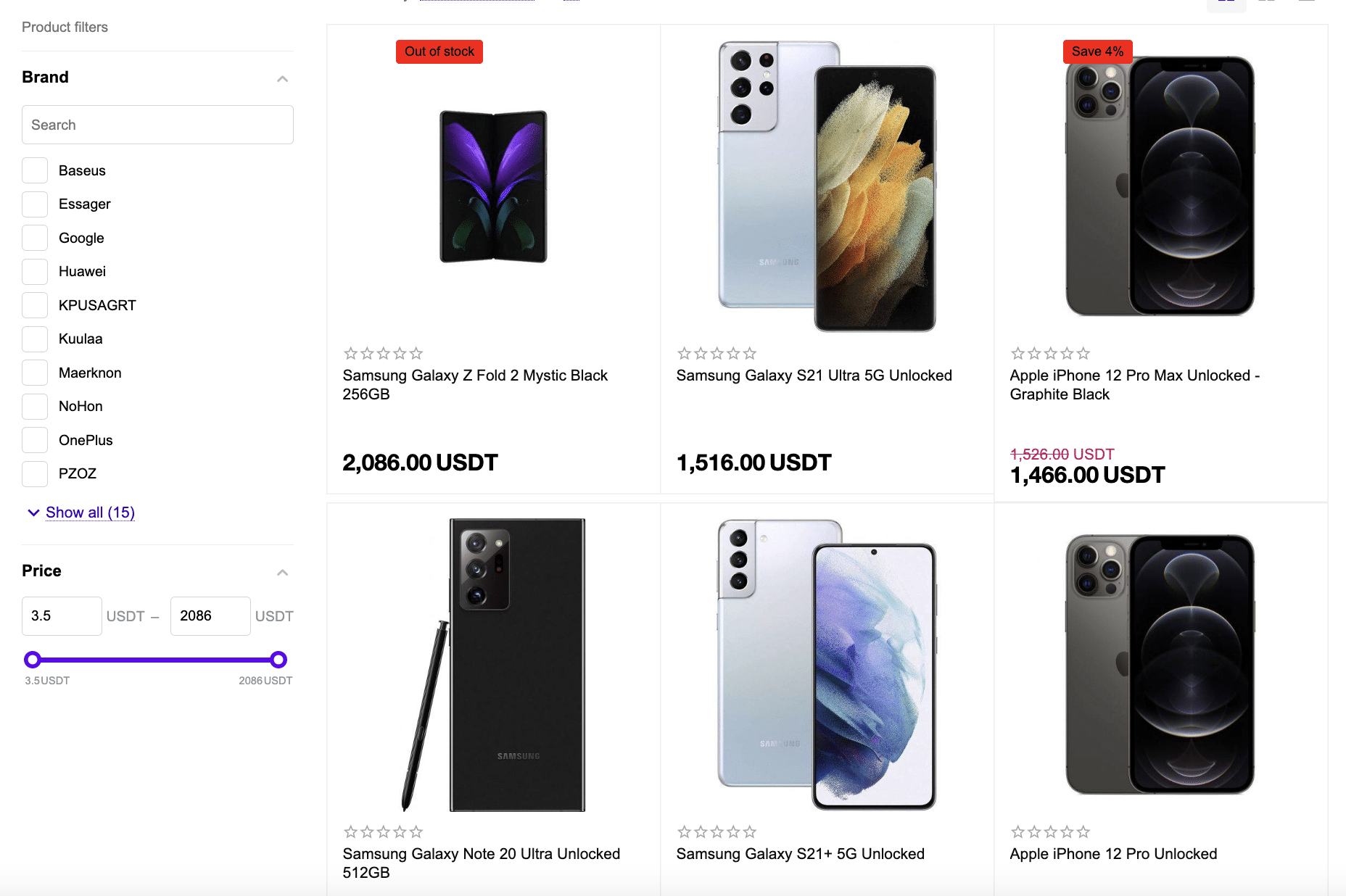 In most cases, Crypto Emporium charges just $10 on deliveries, with shipping available in over 125 countries. Not only does the platform accept Bitcoin, but some of the best altcoins. This includes Ethereum, Dogecoin, Tether, Litecoin, and others.
Watches
Watches are another popular product with people exploring what can you buy with Bitcoin. In fact, the luxury watch market is expected to be worth over $33 billion by 2026, representing a compound annual growth rate of 3.9%. Whether it's a luxury Rolex or an entry-level Tag Heuer – the best place marketplace is once again Crypto Emporium.
The crypto-centric retailer has something to suit all budgets. Ultra-luxury collectors will find a Richard Mille RM11-03 Black Carbon at over $610,000. Then there's the Patek Phillippe Grand Complications Perpetual Blue Dial for just over $500,000. Those looking to buy a watch with Bitcoin for under $10,000 will find a Hublot Classic Fusion Chronograph Titanium 42mm for $9,750.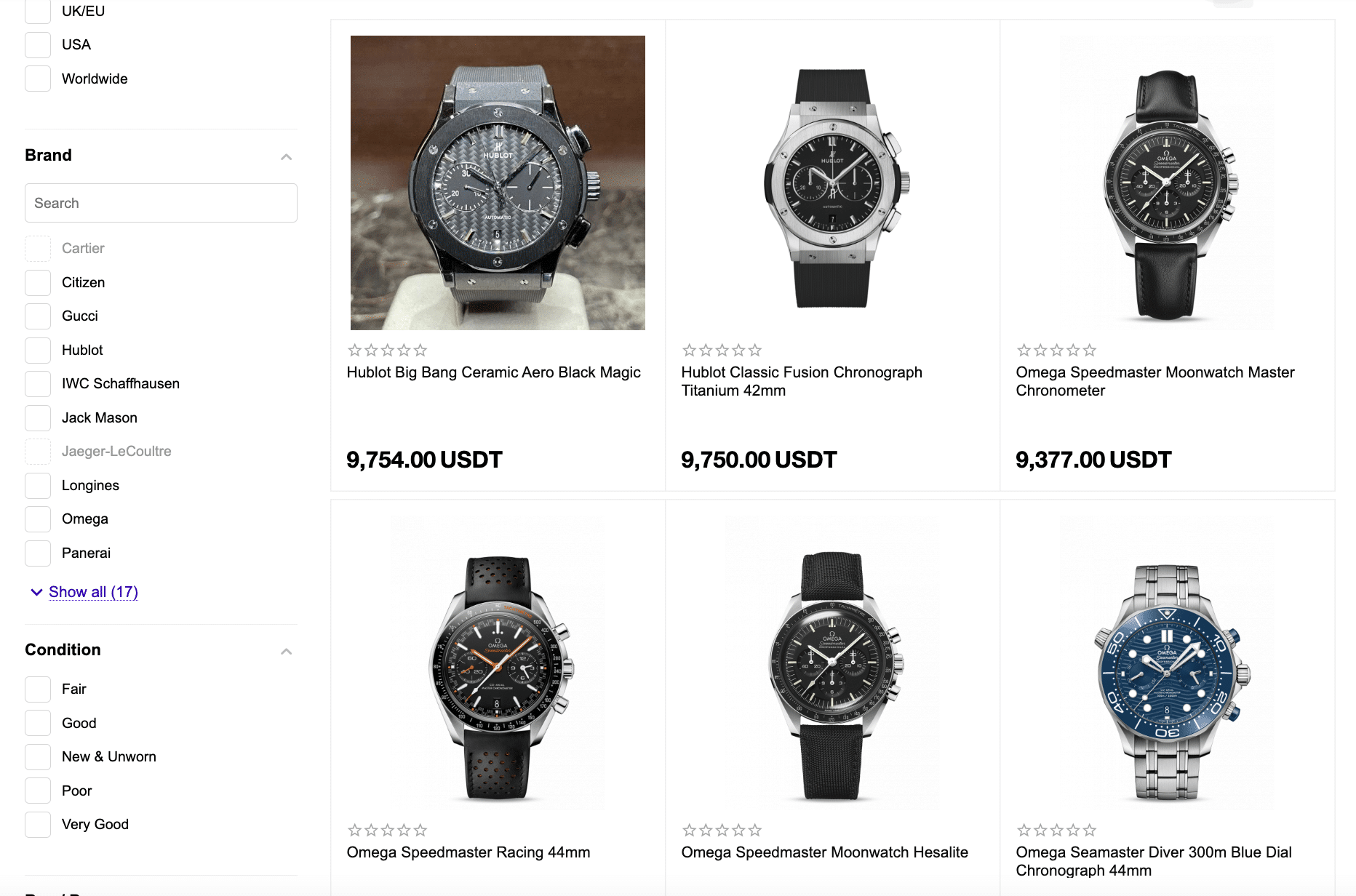 Another popular entry-level watch available at Crypto Emporium is the Jack Mason Pursuit Chronograph, trading for under $500. All watches dispatched by Crypto Emporium are shipped with insurance via DHL, UPS, or FedEx. Delivery times will depend on where the buyer is located.
Real Estate
In addition to long-term crypto investments, many investors will look to build a portfolio of real estate. Crucially, it is now possible to invest in properties with Bitcoin and other cryptocurrencies. The process works much the same as buying a property in the traditional sense; but with crypto instead of fiat. We found that Crypto Emporium lists a huge range of apartments, condos, houses, villas, and even plots of land.
Not only from Europe, but the US, Canada, South East Asia, the Middle East, Africa, and Australia. Best of all, there are real estate listings to suit all budgets. For example, those looking to get on the property ladder for the first time might consider 1-Bedroom Villa in Gili Meno, Bali. This is a luxury property with a private swimming pool and access to complex facilities. Alternatively, Crypto Emporium also lists a 2-bedroom house in Liverpool, UK. This is listed at just over $97,000 and was recently refurbished.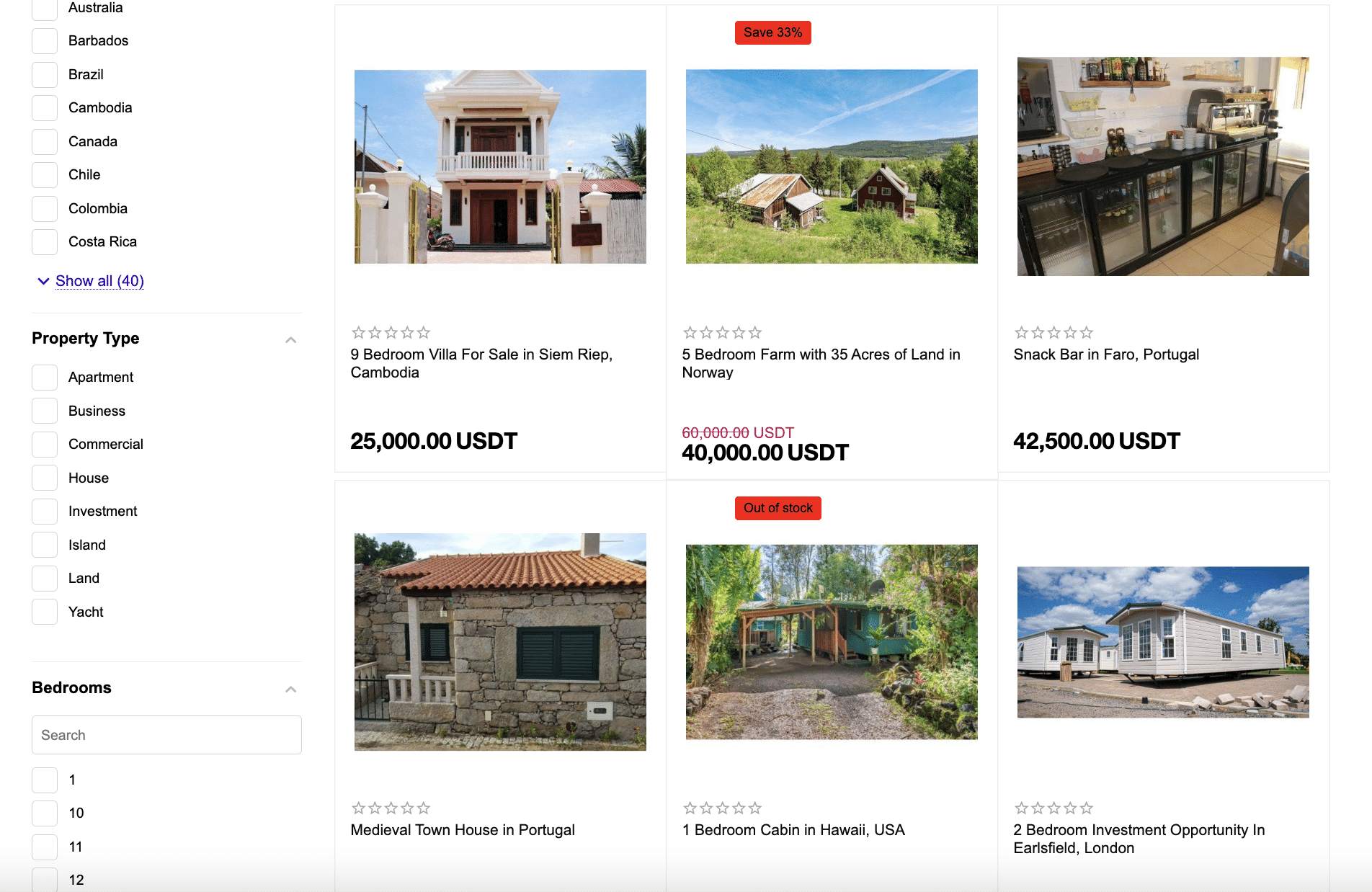 Wondering how to spend Bitcoin on ultra-luxury properties or crypto real estate? Crypto Emporium also has you covered. For instance, the platform lists a 5-Bedroom House in Cumbria, England. Originally built in the 1930s, this luxurious property is ideally located by the Coniston Old Man and the Langdales in the Lake District. Those with an even higher budget will find real estate investments in the tens of millions of dollars.
Cars
When asking the question – how can you buy a car with Bitcoin? Crypto Emporium has you covered. This fast-tracks the purchase procedure, with a range of car dealers starting the distribution process as soon as the crypto payment is received. Crypto Emporium not only lists a huge selection of cars to suit all budgets, but motorbikes, trucks, and vans.
For example, the platform lists a Tesla Model 3 Standard Range of just over $47,000, reduced from $50,000. The more sought-after Tesla Model X 100D is available for $95,000. More budget-conscious buyers might consider a Citroen C11 VTI Hatchback, which is available for $14,200. Crypto Emporium also lists supercars for those in the ultra-luxury demographic.
This means you can buy Lamborghinis with BTC, as well as Ferraris, Rolls-Royces, McLarrens, and Bugattis. When it comes to vans and trucks, Crypto Emporium lists popular makes from Mercedes-Benz, Ford, Bowlus, and Iveco. This includes a 2014 Mercedes-Benz G63 AMG G-Class, listed for just over $95,000. For more details about buying a car with crypto be sure to check out Crypto Emporium via the link below.
Gaming Consoles and Laptops
There was been a huge increase in the number of people playing video games since COVID was declared a pandemic. In the US alone, for example, the number of new gamers entering the market has increased by 46%. As such, when exploring how to spend cryptocurrency, another option is to buy video game consoles. At Crypto Emporium, the PlayStation 5 Digital Edition console can be purchased for just $ 967.
The Disc Edition is slightly higher at $1,139, but this has recently been reduced from $1,250. Those preferring Xbox will find the Microsoft Series X console for just $877. Older models are also available for those on a budget. For example, the Sony PlayStation 4 console can be purchased for just $420. Nintendo Switches are also available at just $559. Crypto Emporium also lists individual games, with Call of Duty: Black Ops: Cold War available at $138.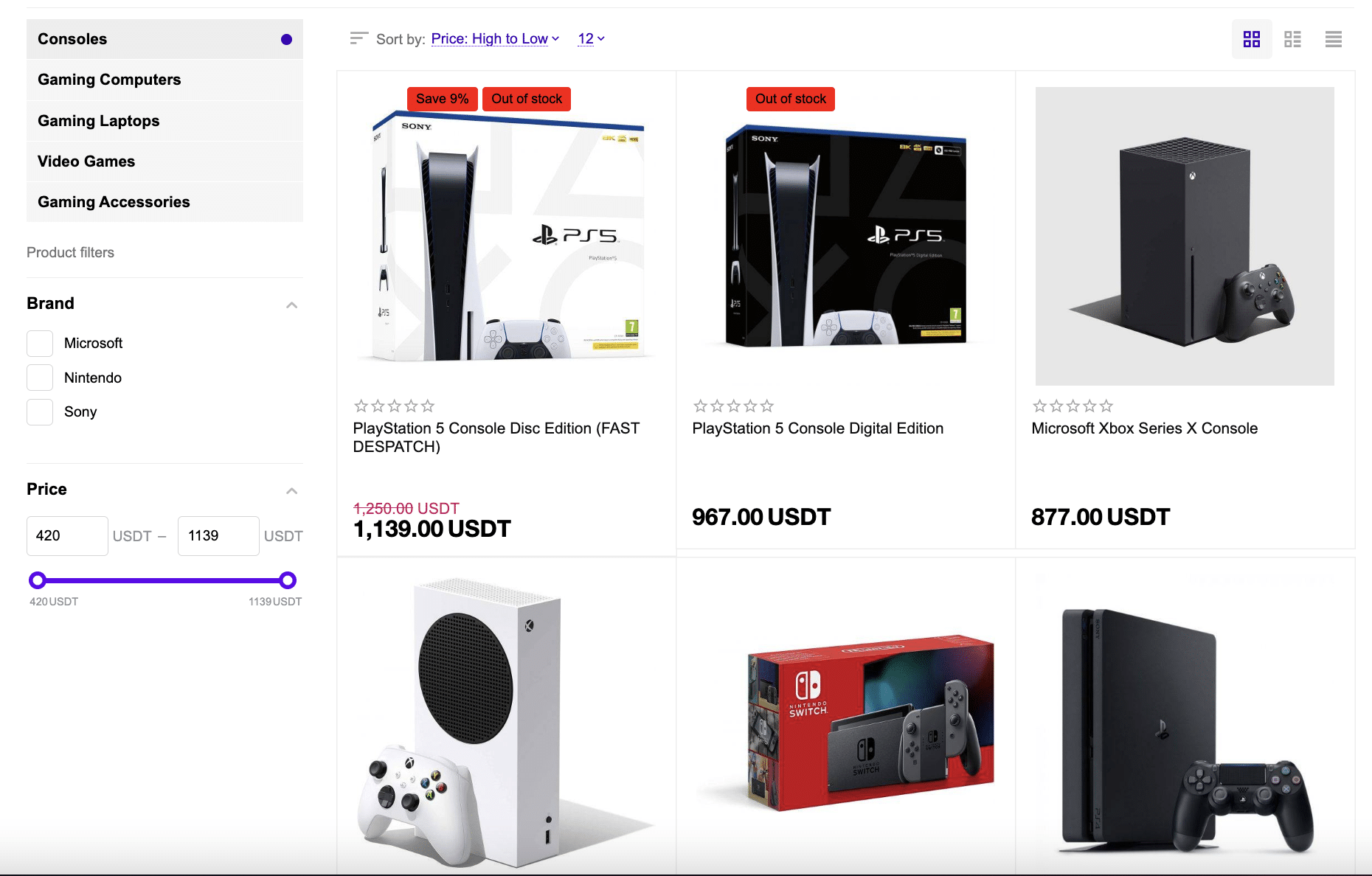 Alternatively, Crypto Emporium enables buyers to purchase high-end gaming laptops with crypto. For example, the ALIENWARE AREA-51M R2 17.3″ Gaming Laptop is available at just over $4,800. While pricey, this is considered to be the best gaming laptop in the industry. Other gaming laptop brands available include Acer, Asus, MSI, and Razer.
Luxury Clothing and Bags
Another option when exploring what to buy with Bitcoin is luxury clothing. Men, for example, will find formal shirts and polos from Lacoste and Ralph Lauren at Crypto Emporium. Other popular brands in the men's clothing department include Hugo Boss, Gucci, Neil Barrett, and True Religion. Men also have access to activewear, t-shirts, hoodies, and jackets.
Crypto Emporium also offers a wide selection of women's clothing brands. This covers tops, shirts, jackets, coats, jeans, dresses, and skirts. Some of the most sought-after designer brands include Burberry, Prada, Alexander McQueen, Versace, and Balmain.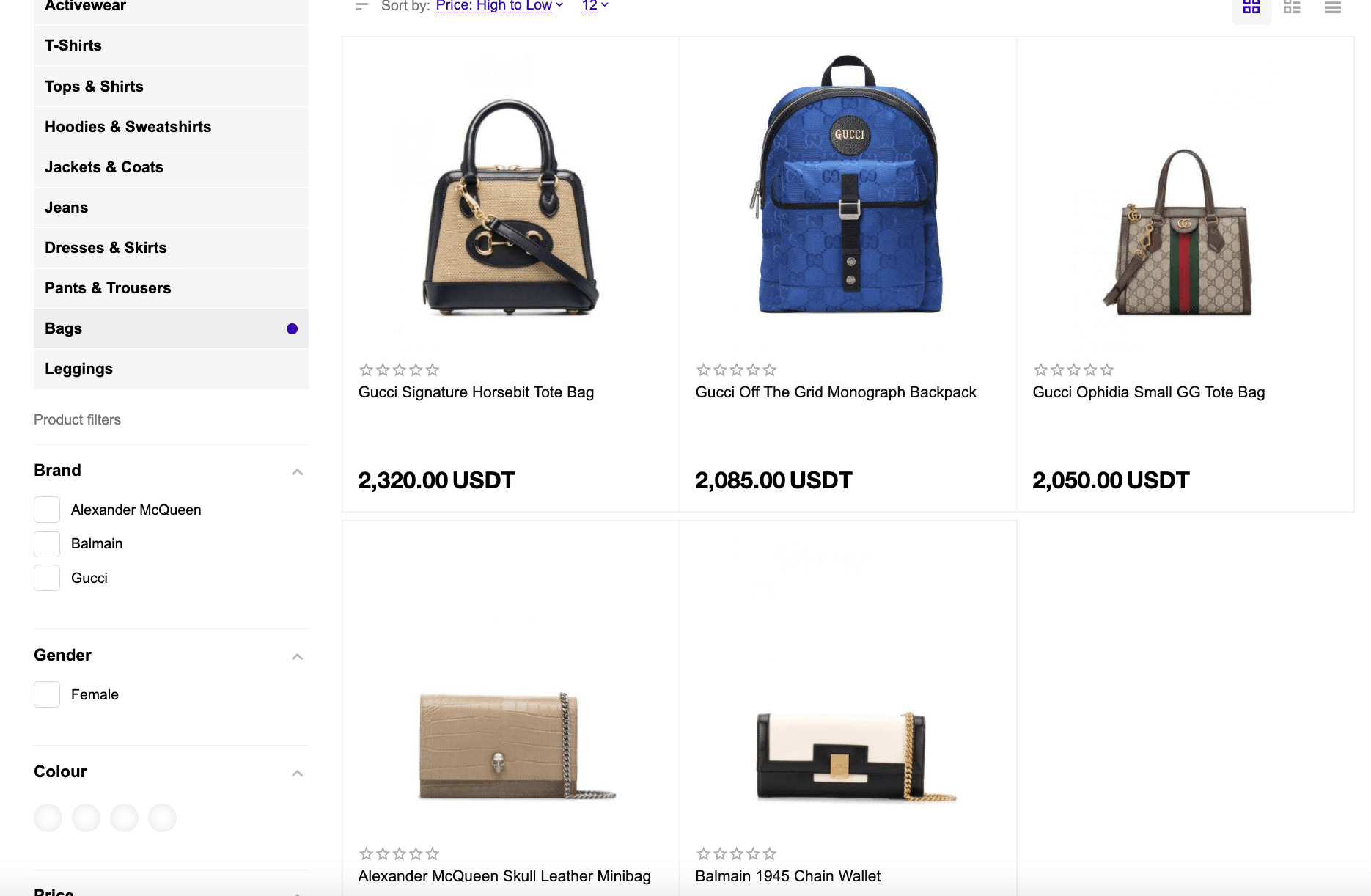 Additionally, Crypto Emporium lists luxury bags. the Gucci Ophidia Small GG Tote Bag is available to buy at just over $2,000. An Alexander McQueen Skull Leather Minibag can be purchased for just $1,265.
Laptops
It is also possible to buy laptops with Bitcoin and other cryptocurrencies. Once again, Crypto Emporium has something to suit all budgets. For instance, an Asus VivoBook 15 Core i3 4GB 256GB 15.6″ Windows Laptop is available at $754. While a Lenovo V15 Core i3-1005G1 8GB 256GB SSD 15.6″ Laptop can be purchased for $840. Those preferring Apple products can buy a MacBook Air 13.3″ M1 (2020) – 256 GB SSD for just $1,475. Higher-end Apple laptops are also available.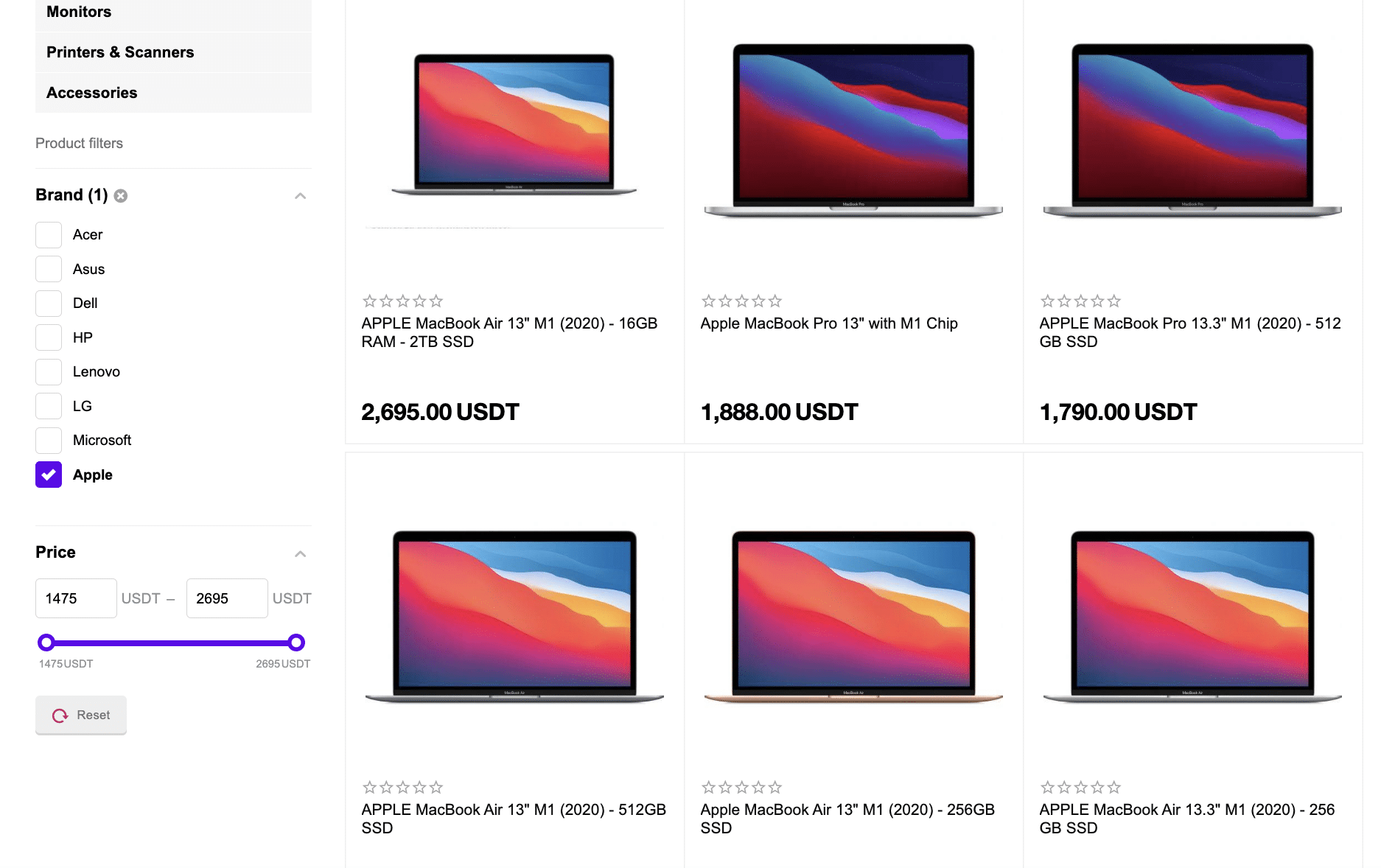 For instance, MacBook Air 13″ M1 (2020) – 16GB RAM – 2TB SSD is listed for $2,695. In addition to laptops, Crypto Emporium also lists desktop devices. This includes models by Acer, Asus, Dell, HP, Lenovo, and Microsoft. The platform also lists a range of monitors, printers, scanners, and other accessories. The latter includes keyboards and mice.
Cameras
Looking to get into photography and wondering what you can buy with Bitcoin? We found a huge selection of branded cameras at Crypto Emporium at competitive prices. For instance, the platform lists DSLR cameras by Canon and Nikon. One of the most popular models is the Canon EOS 6D Mark II Digital SLR, available at just under $1,500. The Nikon D7500 is also available, listed at $1,195. Mirrorless cameras are also available, with brands including Panasonic, Olympus, and Fujifilm.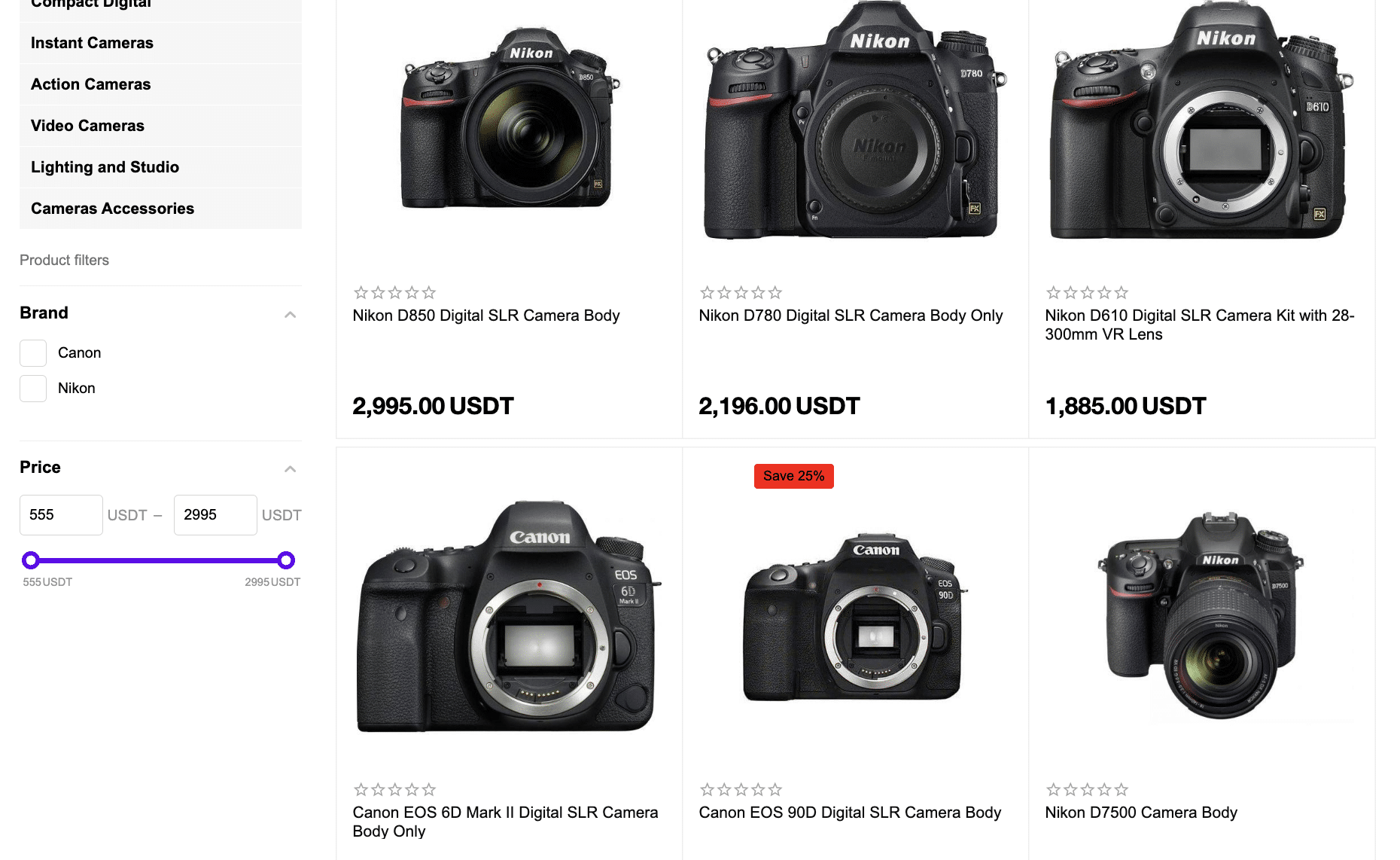 One of the best options in this marketplace is the Canon EOS R5 Digital Full Frame Mirrorless Camera, listed at $4,792. Crypto Emporium also lists compact digital, instant, video, and action cameras. This is in addition to lighting and studio products for those looking for a professional set-up. It is also possible to buy individual lenses. For instance, Crypto Emporium lists the Canon TS-E 90mm f/2.8 Lens at just over $1,700.
Home Cinema
Crypto Emporium also allows buyers to purchase home cinema products. For example, it lists dozens of smart TVs to suit all budgets. At the lower end, This includes a Samsung 49″ Q80T QLED 4K HDR Smart TV at $1,420. For a slightly larger screen size, the same model but in 55″ costs $1,590. Another option is the LG C1 55″ 4K Smart OLED TV. This retails for just under $2,700 and is considered one of the best OLED models on the market.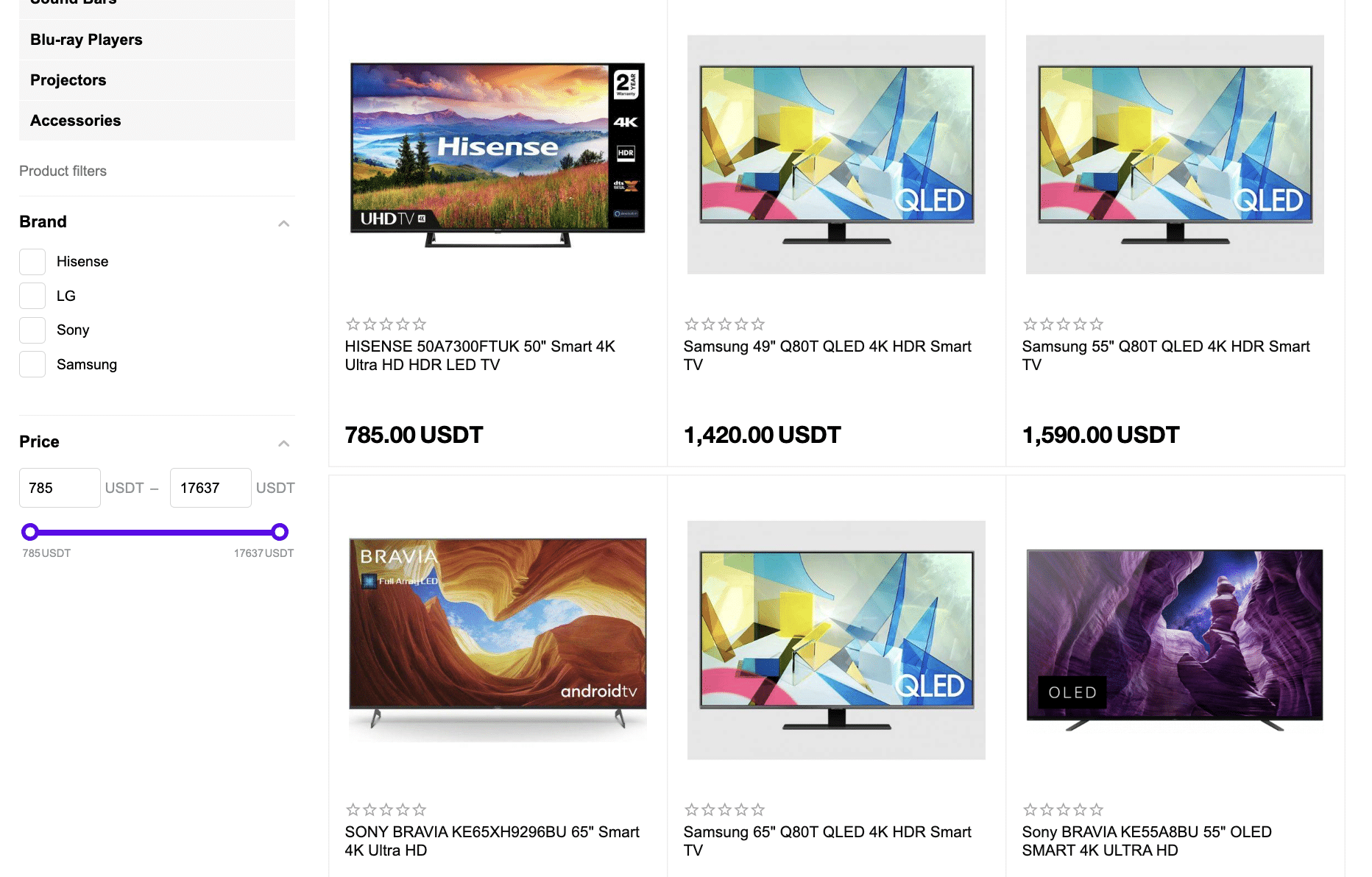 With that said, for the ultimate home cinema experience, Crypto Emporium also lists the Samsung 85″ QN900A Neo QLED 8K HDR Smart TV. While this retails for over $17,000, its 8K picture quality is unrivaled. In addition to smart TVs, Crypto Emporium also sells soundbars. This complements the viewing experience with ultra-quality sound systems. The platform also lists Blu-ray players, projectors, and accessories, such as HDMI cables.
Paintings
Fine art is another high-growth market that can now be accessed with Bitcoin and other cryptocurrencies. Like many of the other project types we have discussed so far, paintings can be purchased at various pricing levels. For example, at Crypto Emporium, entry-level art collections are under $1,000.
The Sheeple #4, 2021 by Carolyn Letvin is available at $750, and the Anto Lau Emma Watson, 2020 at $780. Collectors with a higher budget might consider Strange Cocktails by Jonas Fisch, which is listed for $2,650. Then there is the Baby Center Stage by Robert Mars. This is listed at $15,000 and comes with a certificate of authenticity.
Crucially, Crypto Emporium offers some handy filters that enable fine art newbies to explore their first painting. Not only by the artist, but the artwork theme – such as contemporary, pop art, realism, and street.
Audio Products
Interested in audio products and wondering what you can buy with Bitcoin? For the ultimate sound experience, consider one of the many speaker systems available at Crypto Emporium. Those without a budget will likely find the Wharfedale Elysian 4 Floorstanding Speakers Pair of interest.
Alternatively, another high-end product is the Klipsch Heresy IV Tower Speakers Pair, retailing at just over $5,200. There are also high-quality speakers for under $1,000. This includes DALI Oberon 5 Floorstanding Speakers Pair and Wharfedale Diamond 12.3 Floorstanding Speakers Pair, at $995 and $983 respectively.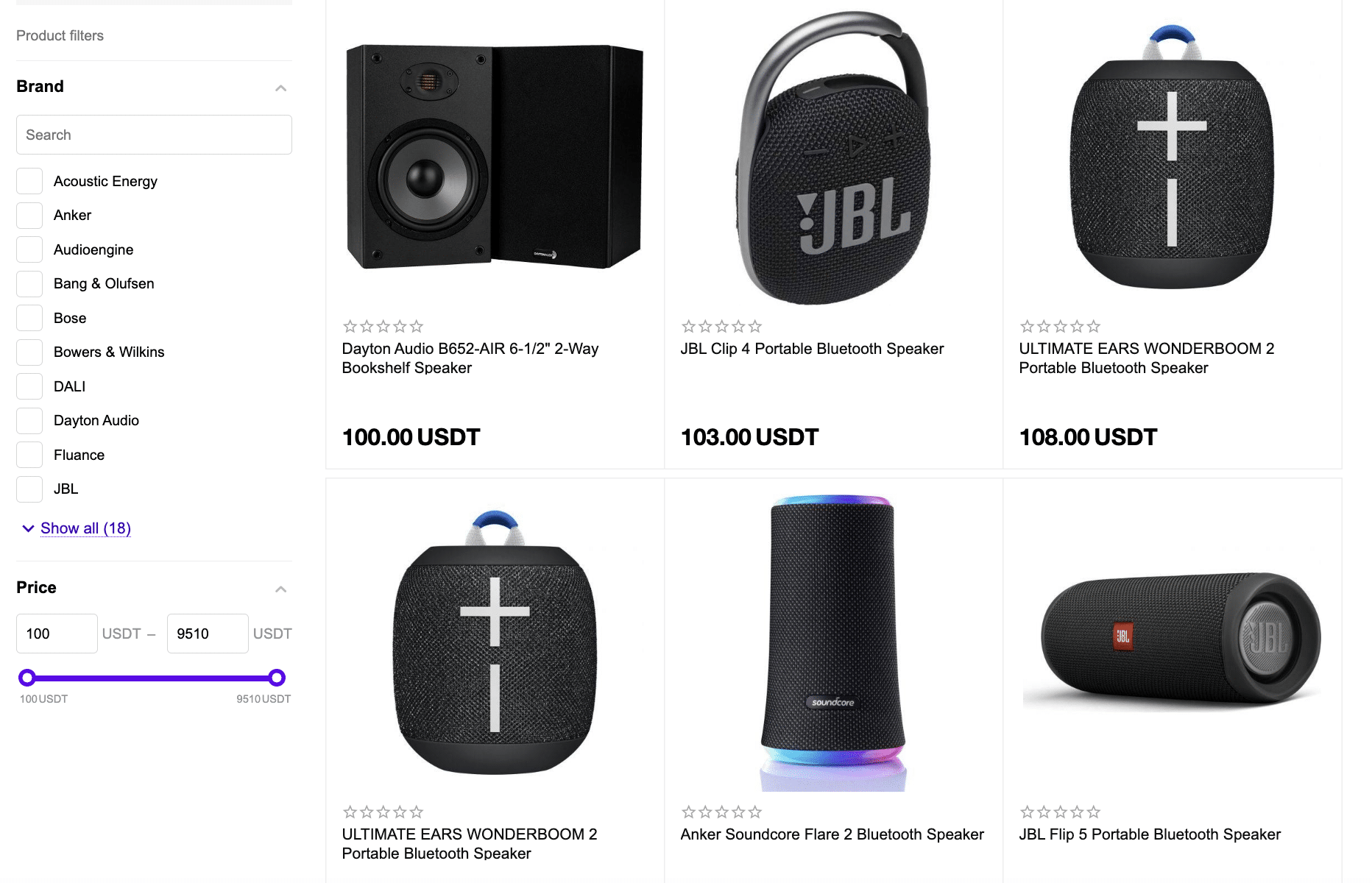 Additionally, Crypto Emporium is also the place to go for luxury headphones. The best product in this category is the Focal Stellia Closed Back Wired Headphones, at $4,130. Similarly, Sennheiser HD 820 Headphones are also considered high-end, retailing for just under $3,000. More budget-friendly options are also available. For example, JBL Club 700BT Headphones are retailing for just $175 at Crypto Emporium.
Crypto Mining Set-Up
Crypto mining can be a profitable business, especially when the right set-up has been achieved. While not cheap, having access to the world's most advanced mining hardware is crucial. This is where Crypto Emporium comes in. Not only does the platform support products for Bitcoin mining, but other consensus mechanisms too.
For example, its most advanced product is the Innosilicon A11 Pro 2000 Mh/s, which has the capacity to mine Ethereum and other ERC-20 tokens. This retails for $30,000 but will outperform any other mining hardware in the market. Those looking to mine Bitcoin might consider the Bitmain Miner Antminer S19 Pro 110TH/s. This retails for $14,5000 on Crypto Emporium.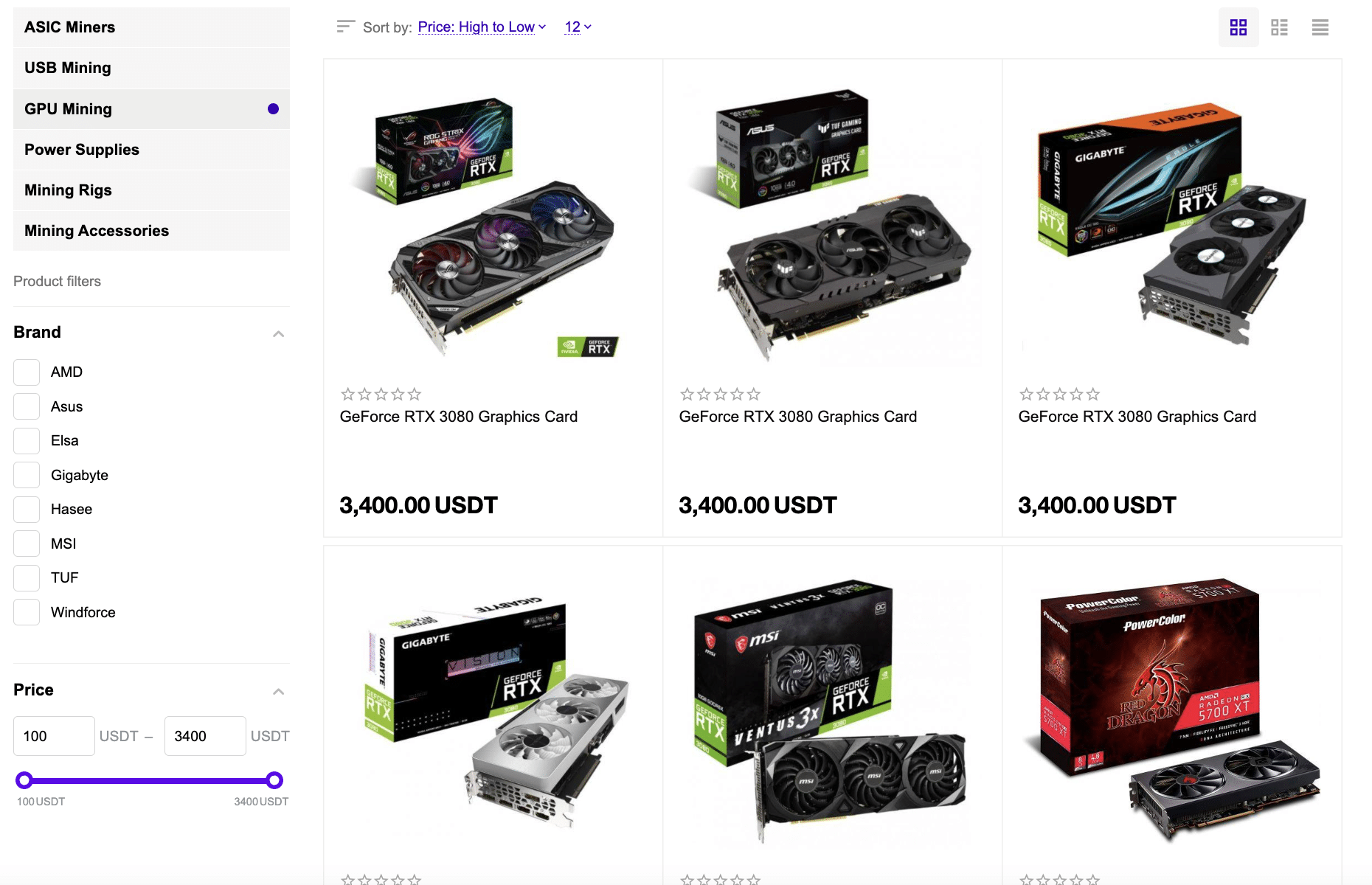 Additionally, Crypto Emporium also offers less expensive mining set-ups, which can be suitable for low-cap cryptocurrencies. For example, GPU mining hardware from the likes of Elsa, AMD, and MSI can be purchased for under $4,000. Soon Crypto Emporium will also be listing entire mining rigs.
Crypto Merchandise
Another option when exploring who accepts Bitcoin is to buy crypto merchandise. For example, Crypto Emporium lists a carbon fiber engraved keychain with the Bitcoin logo. This retails for just $50. Moreover, the platform offers a Bitcoin water bottle, mugs, and even a COVID-19 mask.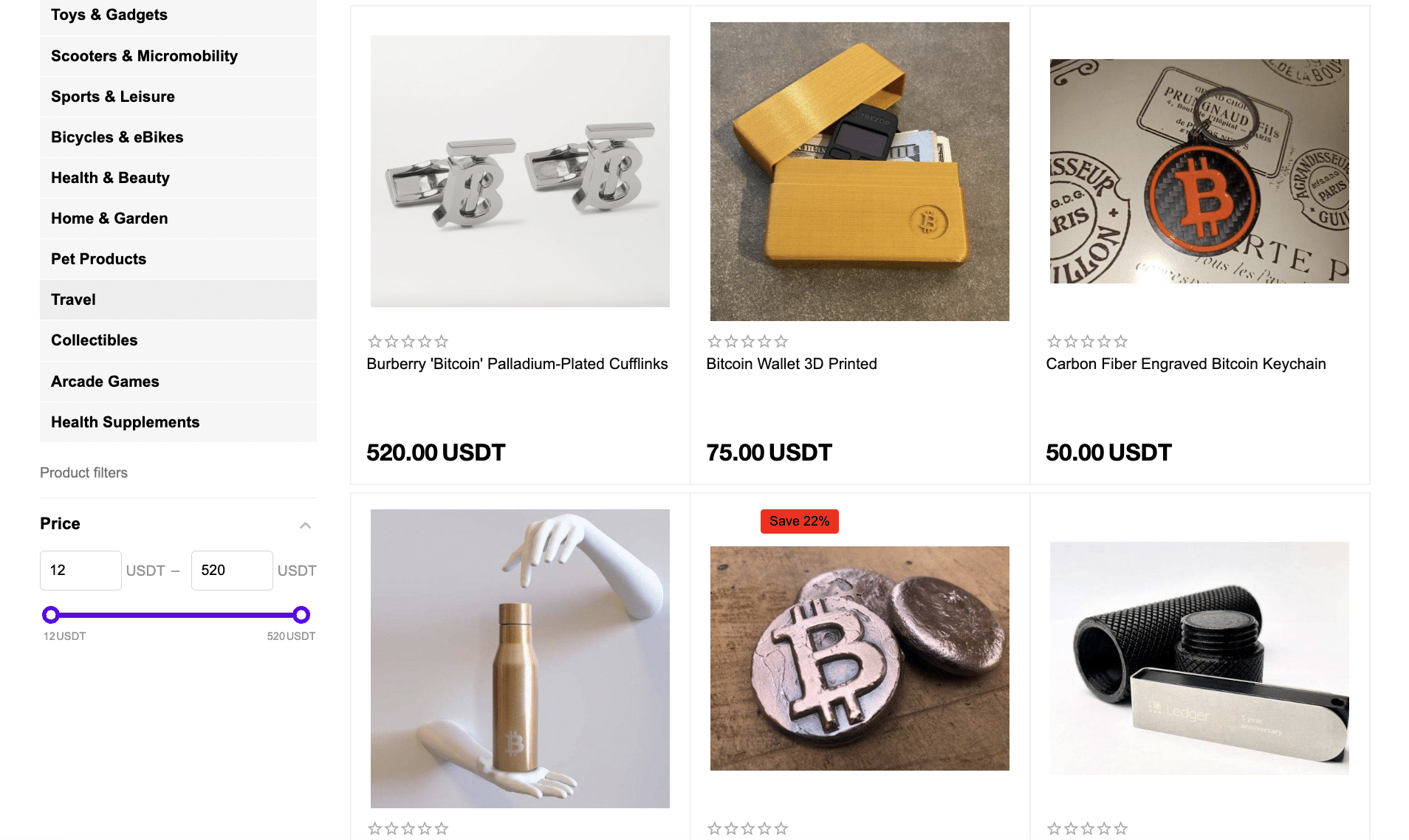 For the ultimate crypto product, consider the Burberry 'Bitcoin' Palladium-Plated Cufflinks. These retail for $520 on Crypto Emporium and come with the original box and papers. Another cool product offered by Crypto Emporium is a physical card with a wallet address QR code. This is available for Bitcoin, Ethereum, and Dogecoin.
Sports and Leisure
We also came across a range of sports and leisure products on Crypto Emporium that may appeal to active people. For example, the platform lists an Awake RÄVIK 3 Electric Surfboard with a top speed of 57 kph. Moreover, it can do 0-50 kph in just four seconds, and charging times amount to just one hour and 20 minutes. At $18,000, this is one of the best electric surfboards on the market.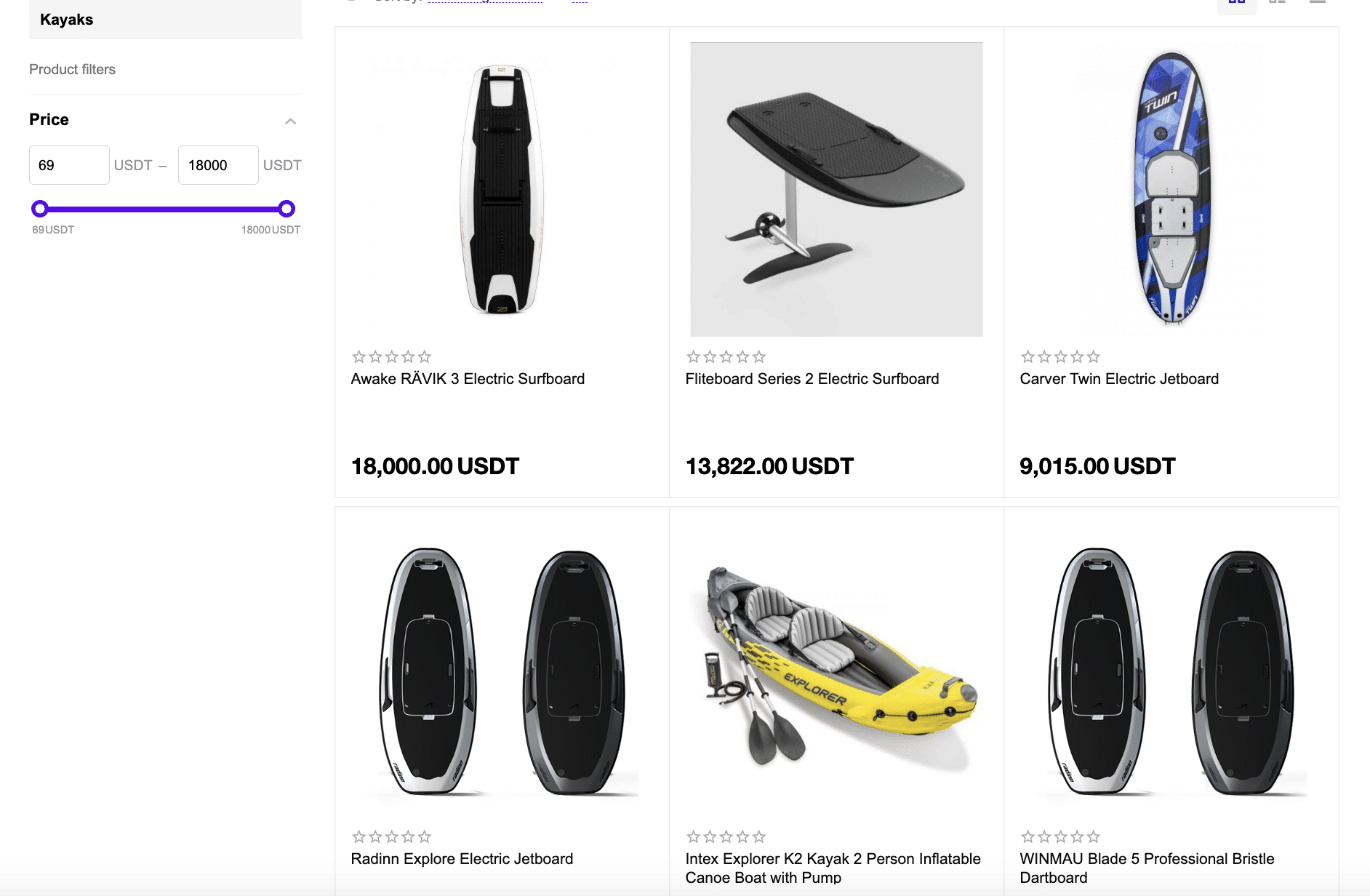 Crypto Emporium also offers a high-end canoe boat with a pumping system. The specific model is an Intex Explorer K2, which retails for $310. The dimensions of this canoe boat are huge, at 10 ft x 3 ft x 3 ft, with a maximum capacity of 400 pounds. Additionally, Crypto Emporium also offers a range of luxury jet boards.
Collectibles
Collectibles, and trading cards, in particular, operate in a huge multi-billion dollar market. As such, Crypto Emporium recently entered this space, enabling card collectors to buy some of the rarest products available. This includes a new and sealed 1999 Pokémon Base Unlimited Booster Box (36 packs), listed at over $88,000. While this might sound expensive, the value of rare Pokémon cards should not be understated.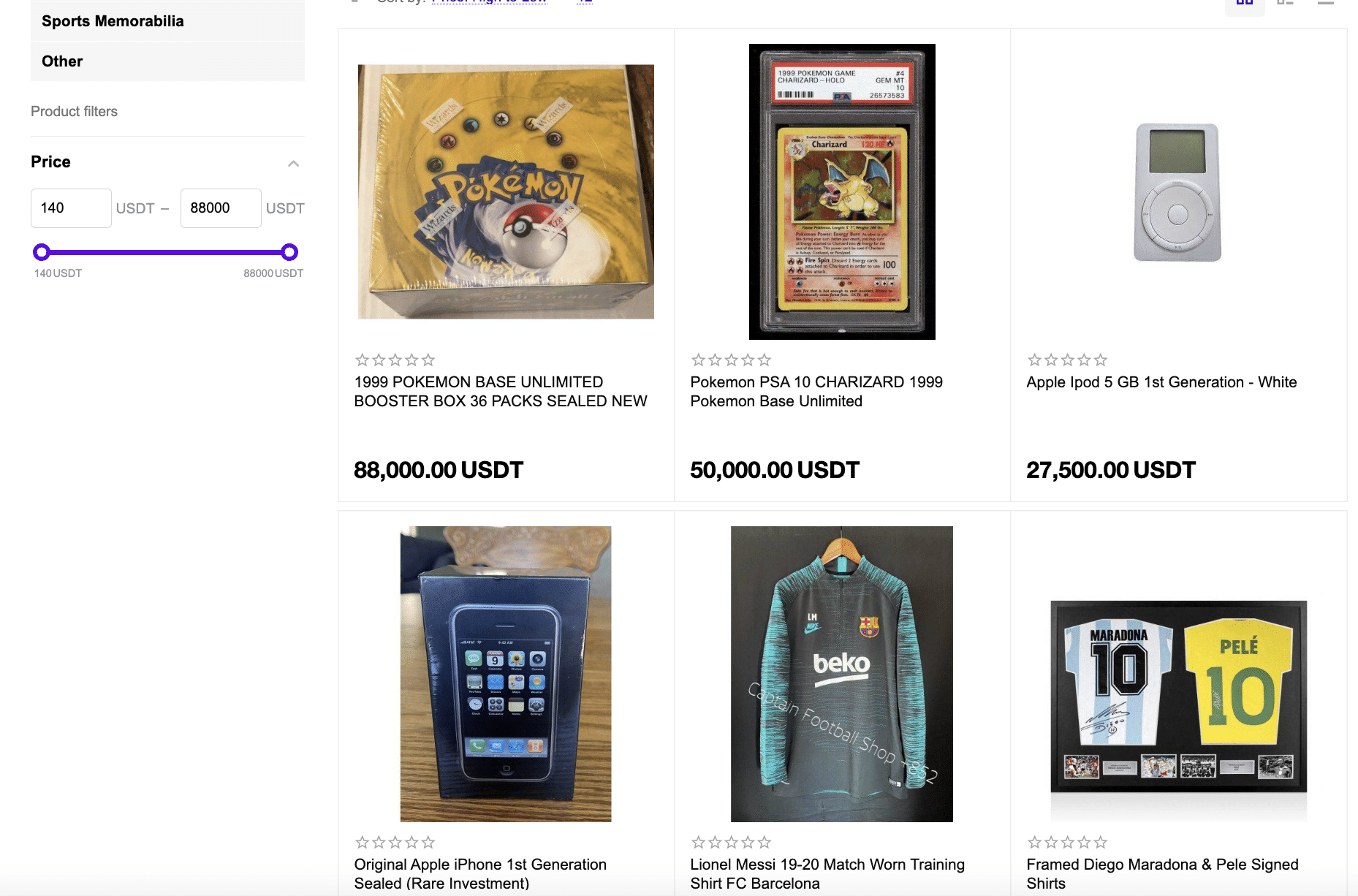 Additionally, Crypto Emporium also lists a rare Pokemon PSA 10 Charizard 1999 Base Unlimited for $50,000. Another super-rare collectible available on Crypto Emporium is an Apple iPod 5 GB 1st Generation White. As one of the first iPods to hit the market, this is trading for over $27,000. Sports fans will appreciate the Lionel Messi 19-20 Match Worn Training Shirt FC Barcelona, which is listed for $7,500.
Website Domains
When exploring what can you buy with Bitcoin, another option to consider is website domains. Just like collectibles, many consider quality domains a rare commodity with long-term growth potential.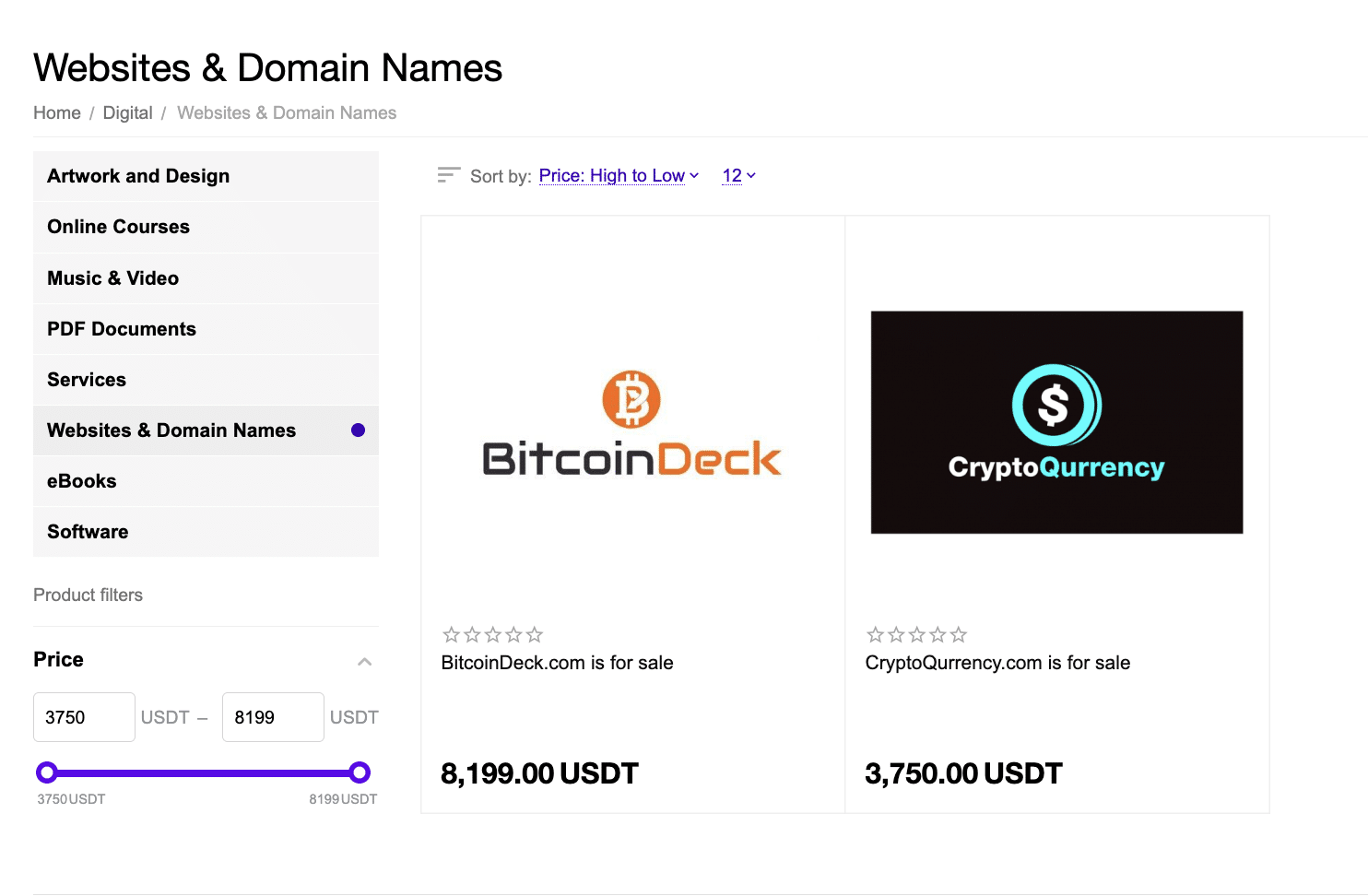 On Crypto Emporium, the BitcoinDeck.com domain is for sale at just under $8,200. This will interest someone that is looking to build a new online website linked to Bitcoin. Another domain for sale at Crypto Emporium is CryptoQurrency.com. This domain is available at just $3,750.
Segways and Scooters
We also found a range of high-end mobility options at Crypto Emporium, covering both segways and scooters. The latter includes a Segway Ninebot Z10 EUC 2021. This can travel a radius of 90km and comes with unprecedented charging speeds. Another quality segway is the Gotway MSX Pro EUC Electric Unicycle 1800Wh, retailing at just $2,417. This segway can reach top speeds of over 50 kph.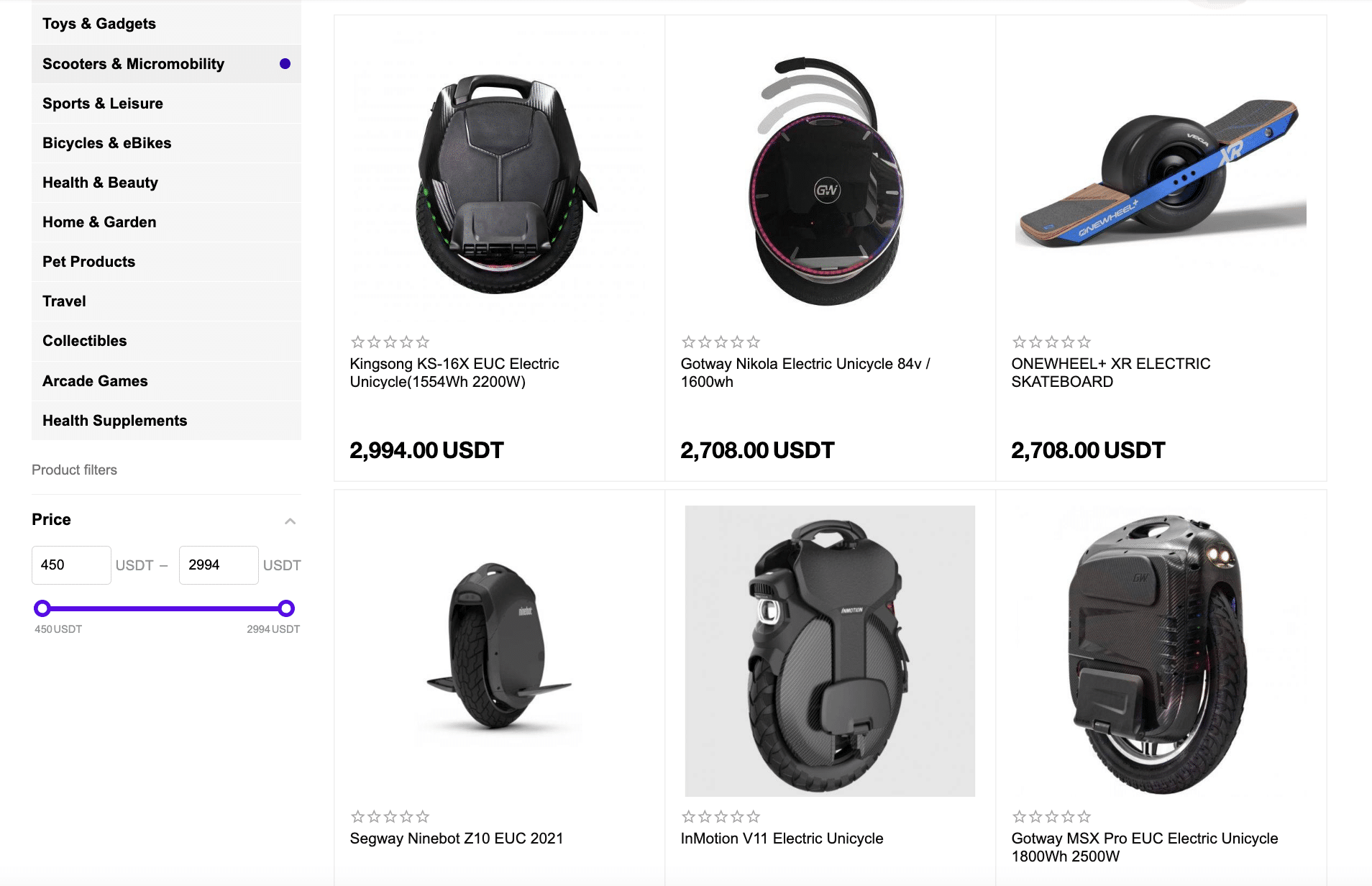 Crypto Emporium also lists luxury scooters. This includes a MANTIS Pro Advanced All Round Electric Scooter, retailing at $2,336. This offers a top speed of up to 40 kph. Another cool product in the mobility department is the Backfire Zealot Belt Drive Electric Skateboard. Listed for just $1,000, this can do top speeds of up to 46 kph.
Online Courses
Another way to put idle cryptocurrencies to good use is to take an online course. There are numerous options at Crypto Emporium, with prices costing just $50. There is a 10-part course called Machine Learning A-Z: Hands-On Python & R In Data Science. This covers core topics focused on making accurate predictions and analysis, natural language processing, and deep learning.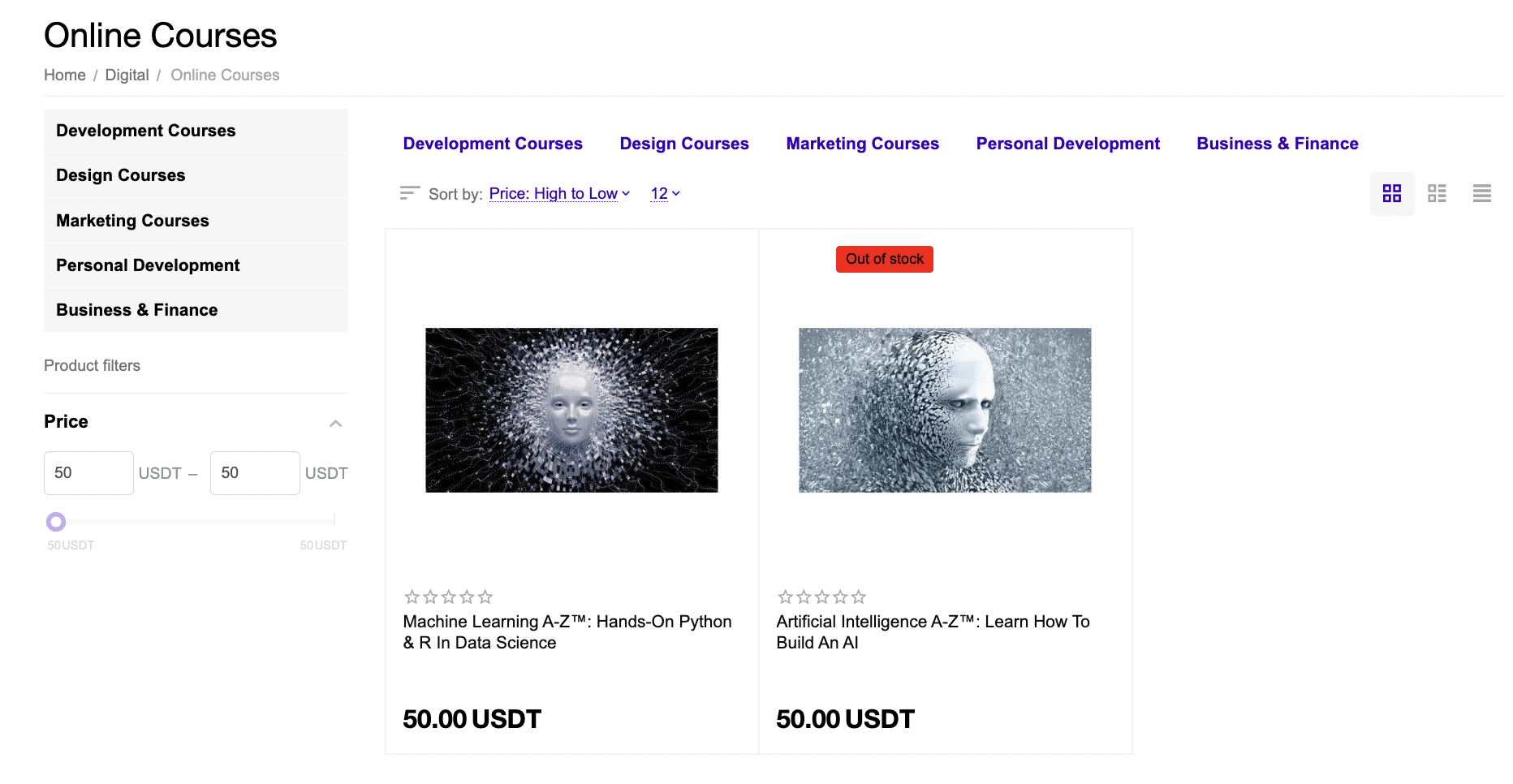 Another course at Crypto Emporium is Artificial Intelligence A-Z™: Learn How To Build An AI. This teaches complete novices the basics of building AI programs. via tutorials and real-world solutions.
Toys and Gadgets
Wondering how to spend Bitcoin on the latest toys and gadgets? Crypto Emporium offers a range of options. For business owners, the platform lists a Boston Dynamics Spot Robot is listed at $80,000. This has the capacity to automate on-site data collection, carry payloads, and even inspect dangerous and remote environments.
Those on a budget might consider the Monopoly Cheaters Edition board game, retailing for just under $70. There is also a Lego Architecture Empire State Building at $140 and a Lego Art The Beatles Wall Art for $166. Another cool product in this category is the Harry Potter Quidditch Chess Set, listed at $555.
Jewelry
Thinking about buying gold with Bitcoin. Another product to consider when exploring what you can buy with Bitcoin is jewelry. At Crypto Emporium, there are options for both men and women. The latter, for example, includes necklaces, earrings, rings, and bracelets. Products are available from $175 to over $10,000.
One of the most sought-after options is the Georgina GIA Oval Diamond Halo Engagement Ring 18K Gold 1.55ct G/VS1. This retails for $9,250. Those looking for jewelry for under $1,000 will find a Solitaire Necklace 0.15CT Diamond 9K Yellow Gold for $555.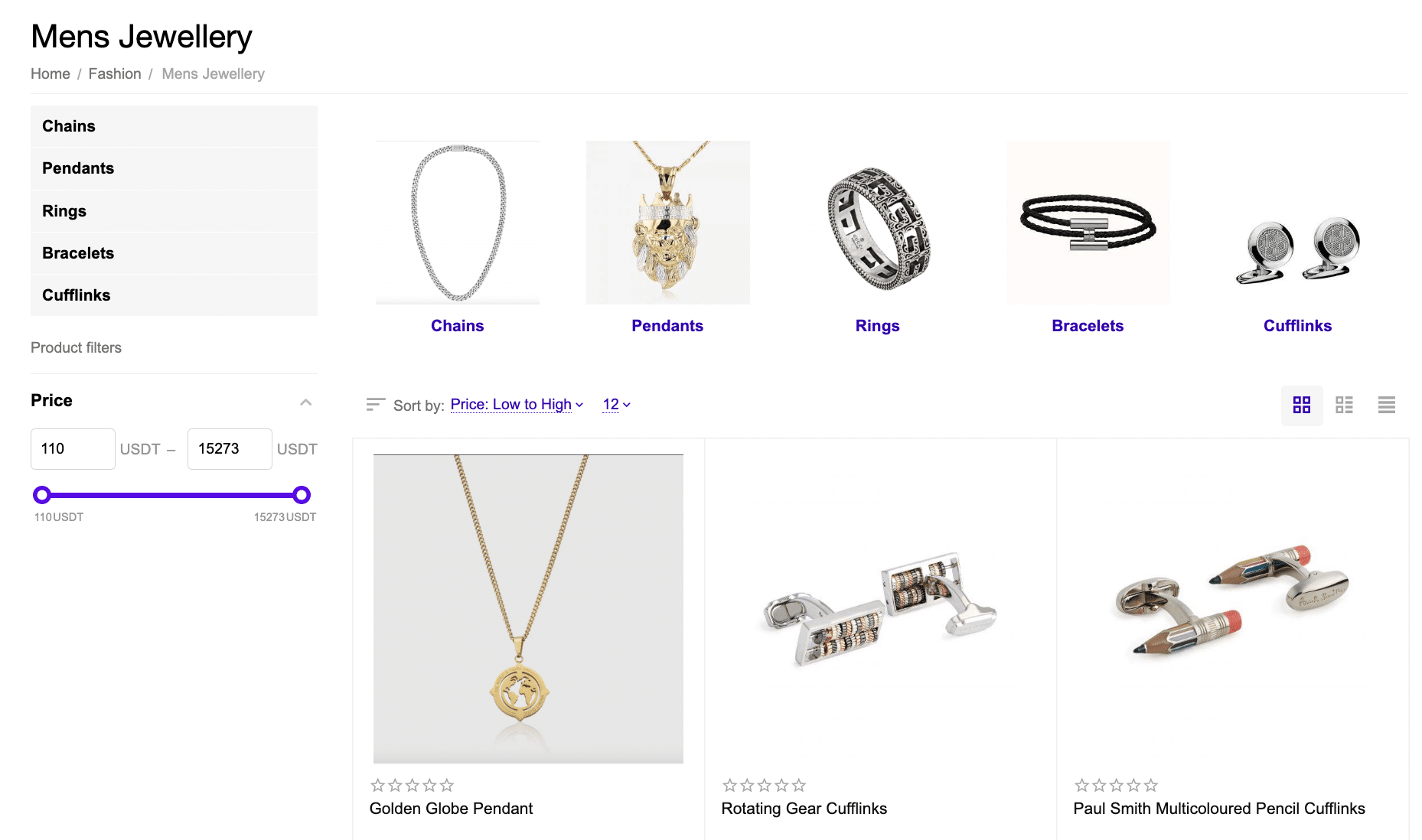 Men's jewelry at Crypto Emporium includes chains, cufflinks, pendants, bracelets, and rings. The most cost-effective option is a Golden Globe Pendant at $110. Men can also buy Rotating Gear Cufflinks for just $148. The highest-end product in the men's jewelry department is the 5ct G/Vs Diamond Platinum Full Band Ring. This is listed at just over $15,200.
Presales
Many crypto investors that have some spare digital tokens to hand will also explore presales. These are brand-new projects that are looking to raise funds from growth investors. And in return, the project will offer its new cryptocurrency tokens at discounted prices. Many presales will go on to generate huge gains after being listed on a crypto exchange, which is why they remain popular.
One of the best crypto presales right now is being offered by Love Hate Inu. This project is developing a blockchain-based dashboard that rewards people for casting votes.
Its vote-to-earn concept is expected to be a major hit, with nearly $3.5 million already raised. Check out our guide here on how to buy Love Hate Inu tokens at presale prices.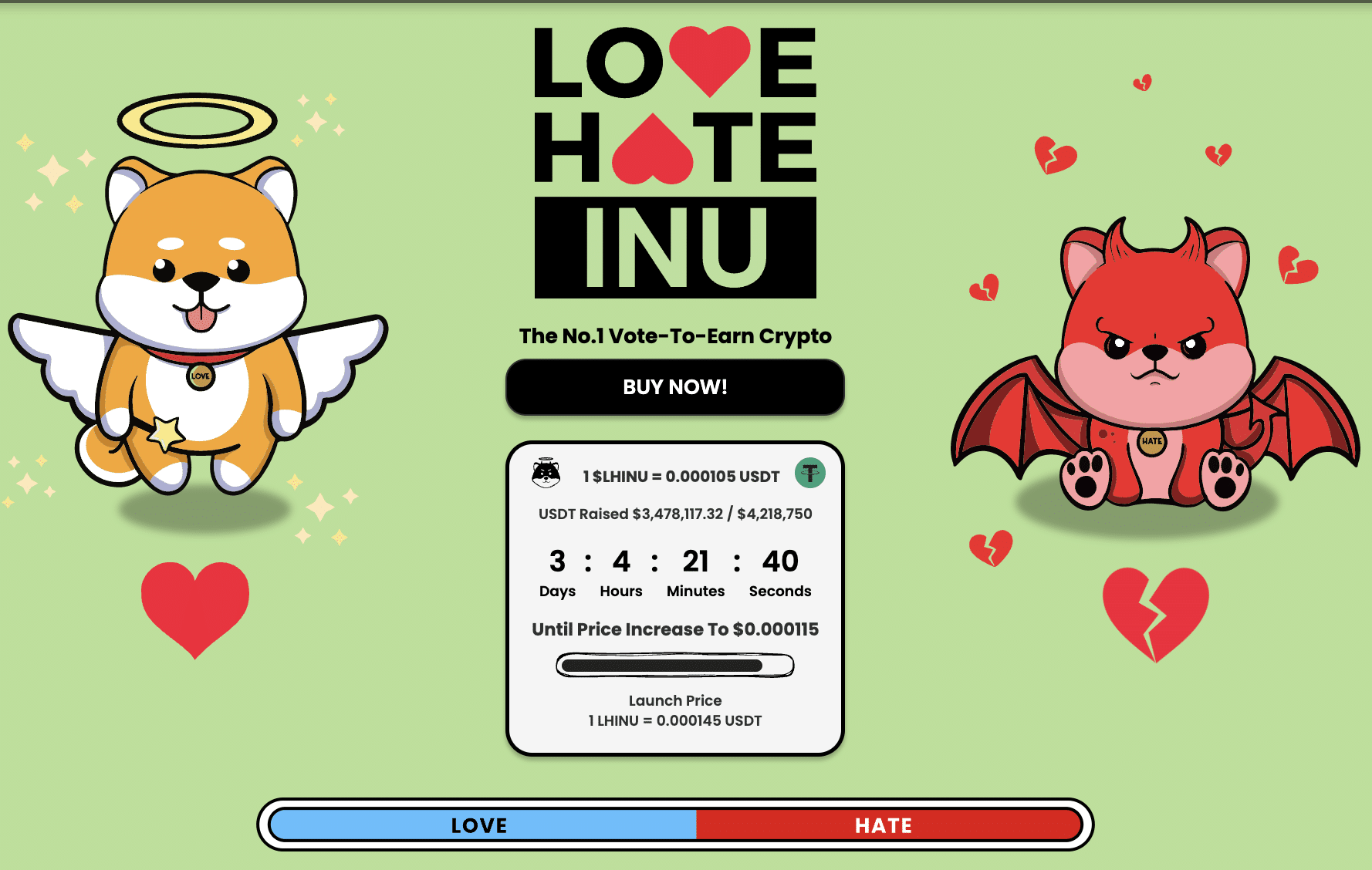 Another top-rated presale that has just been launched is DeeLance. This project is developing a blockchain-based freelancing platform that will rival the likes of Upwork and Fiverr. It will achieve this goal via lower fees, faster payments, and a metaverse working space for both freelancers and clients. Check out our guide on how to buy DeeLance tokens here.
Where Can You Spend Crypto?
This guide discussed 20 product categories that enable you to buy things with Bitcoin and crypto. Next, it is important to decide where to spend crypto.
We found that overall, Crypto Emporium is one of the best places to spend crypto.
In fact, all of the products we discussed today are available at this retailer. We've even gone as far as to conduct a full Crypto Emporium review covering the key metrics. In terms of safety, Crypto Emporium was first launched in 2018. It has served hundreds of thousands of customers with a range of products, from watches and TVs to smartphones, speakers, and real estate. Crypto Emporium is also competitive when it comes to fees.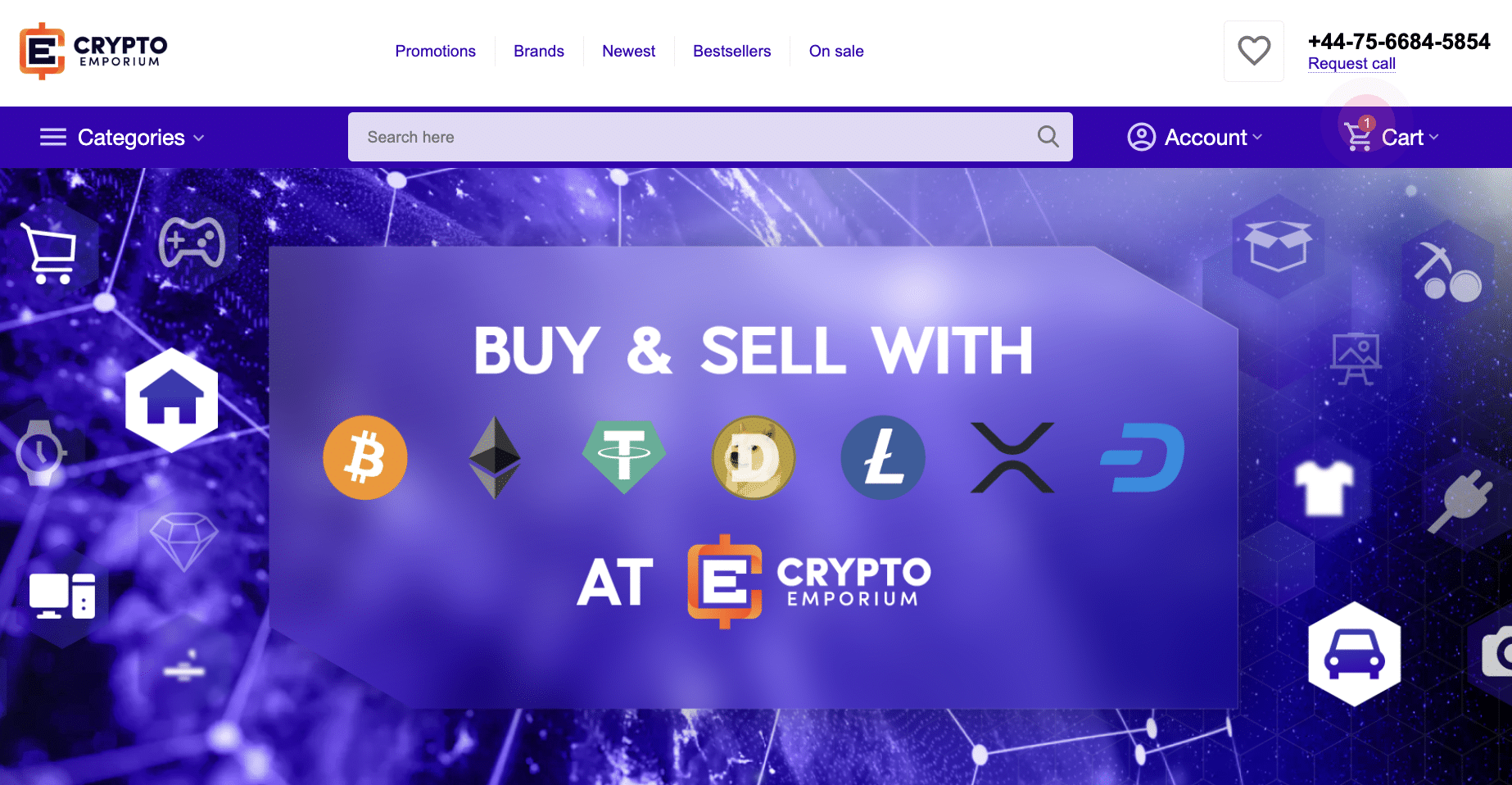 For example, most products can be purchased at a service fee of just 0.87%. This is a lot more competitive when compared to other crypto retailers. Moreover, shipping fees are competitively priced too. For example, smartphones can be delivered anywhere in Europe for just $10. When ordering a luxury watch, Crypto Emporium even includes the relevant insurance to cover the value of the product.
We also like Crypto Emporium for its simple ordering process. While there is no requirement to open an account, this enables buyers to track their orders. Buyers can also view prices in their preferred cryptocurrency to invest in at the click of a button. This includes Bitcoin, Tether, Ethereum, Litecoin, Dogecoin, and others. Once an order has been placed, Crypto Emporium will display the wallet address to send the tokens.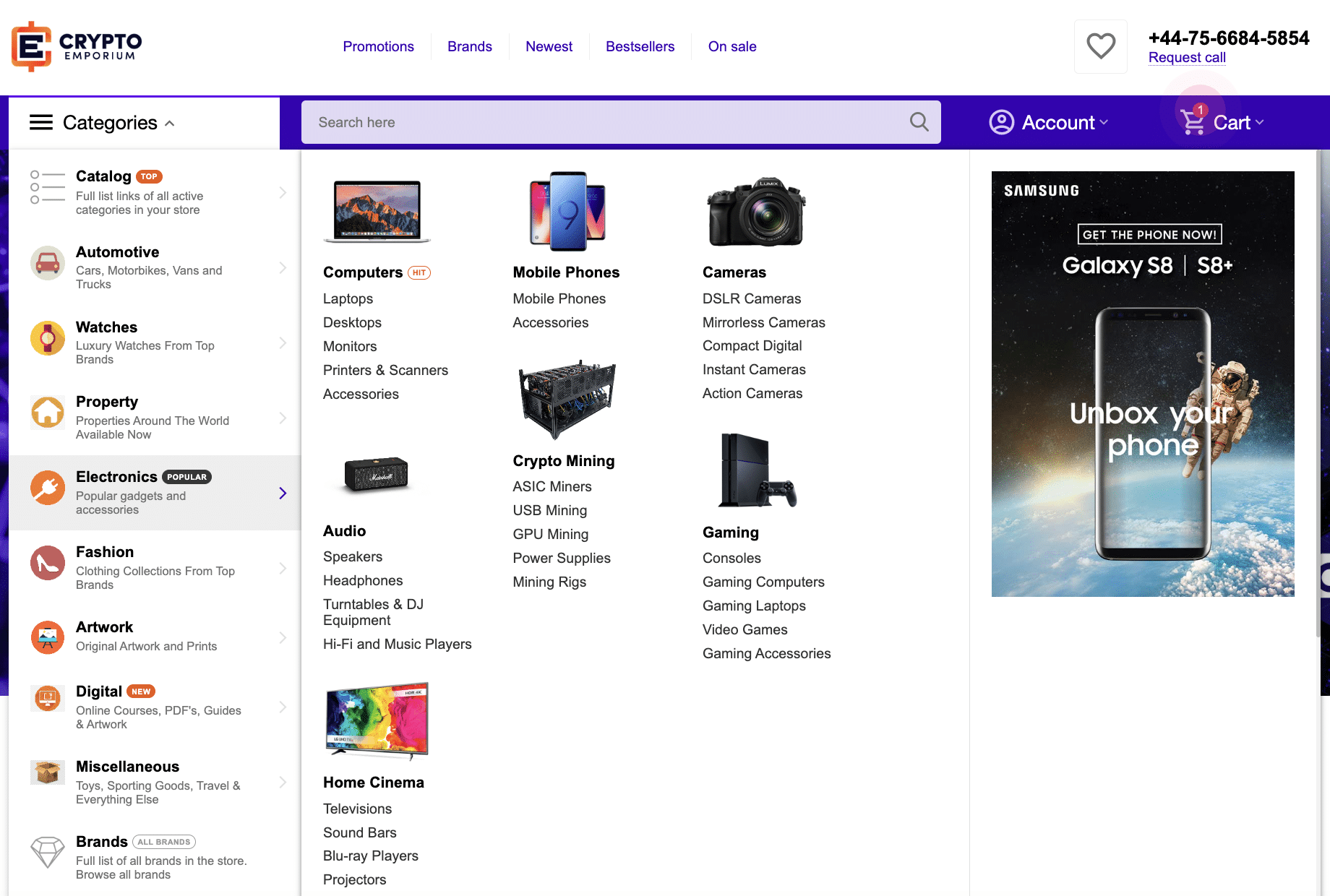 Once the tokens have been received, the order will update accordingly. Another benefit of choosing Crypto Emporium is that it offers a superb loyalty program. Each and every purchase comes with 4% cashback, payable 30 days after the order is placed. There is also an affiliate program that comes with uncapped earning potential. This is worth considering, as many luxury products sell for 6-7 figures.
Which Crypto Coins Can You Use to Buy Products Online?
Bitcoin is the largest cryptocurrency by market cap, so many merchants accept BTC tokens. With that said, it is also possible to use other cryptocurrencies when making purchases online. This is often the preferred option, as altcoins are usually cheaper than Bitcoin, in terms of transaction fees.
At Crypto Emporium, for example, the retailer accepts the following digital assets:
Bitcoin
Litecoin
Ethereum
Dogecoin
Dash
Tether
Is it Safe to Buy Things With Crypto?
Unlike fiat payment methods, there is no protection when buying things with crypto. This is because most cryptocurrencies are decentralized, meaning that no single person or authority controls the network.
With this in mind, it is important to conduct plenty of research and learn how to pay with Bitcoin before buying things with BTC or another crypto. This is why we prefer established Bitcoin retailers like Crypto Emporium. This hugely popular marketplace has been operational since 2018 and thus – is trusted in this space.
In terms of legality, the vast majority of governments around the world enable people to buy things with crypto. This is the case even though crypto is not considered legal tender (other than in El Salvador and the Central African Republic).
How to Spend Cryptocurrency – 5-Minute Walkthrough
Read on to discover how to spend Bitcoin at Crypto Emporium:
Step 1: Open an Account
Visit the Crypto Emporium website and open an account. Enter some personal information and select a strong password.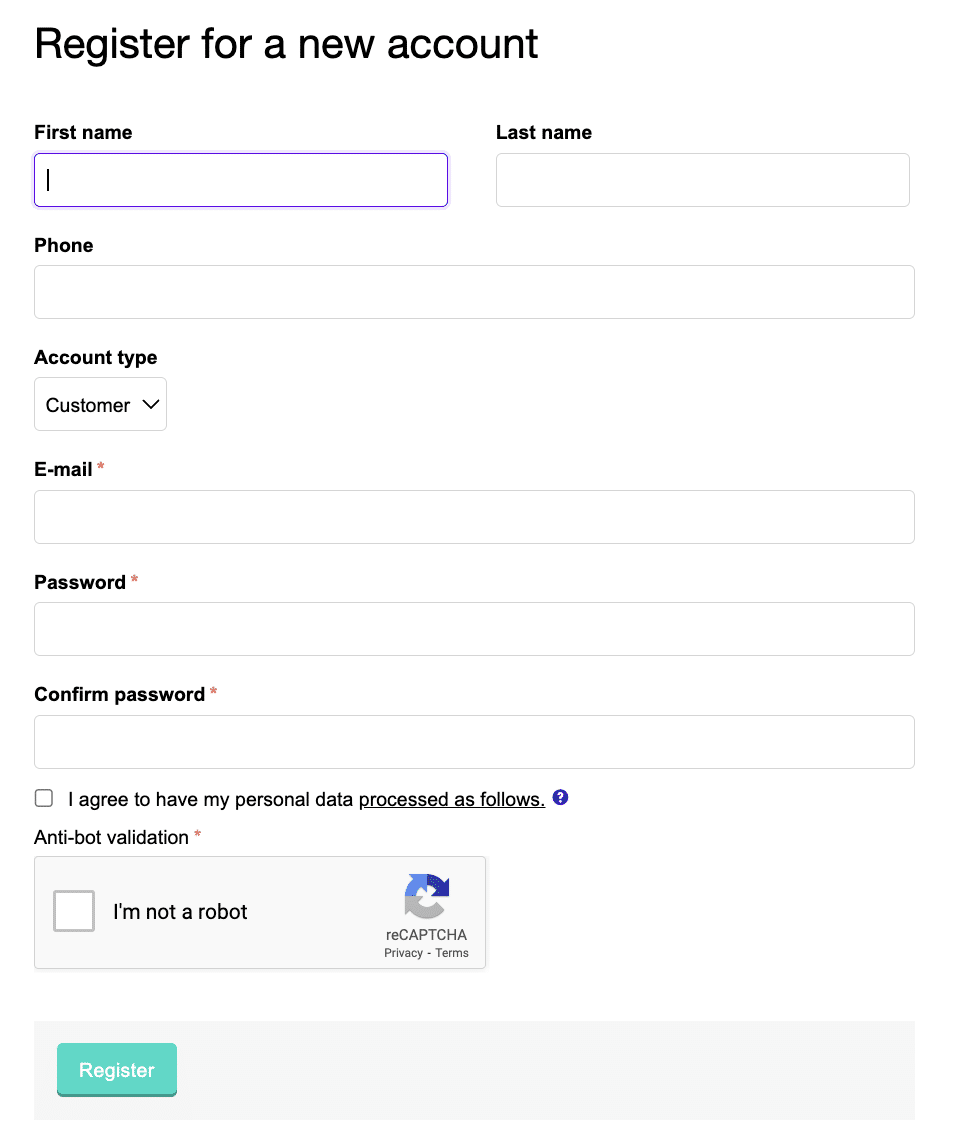 Do note that opening an account is not mandatory. But this enables customers to track their orders in real-time. Plus, it takes just seconds to register.
Step 2: Search for Products
Still wondering what can you buy with cryptocurrency? As noted earlier, Crypto Emporium sells thousands of products. This includes everything from headphones, speakers, TVs, and smartphones to fine art, real estate, motorbikes, and jewelry.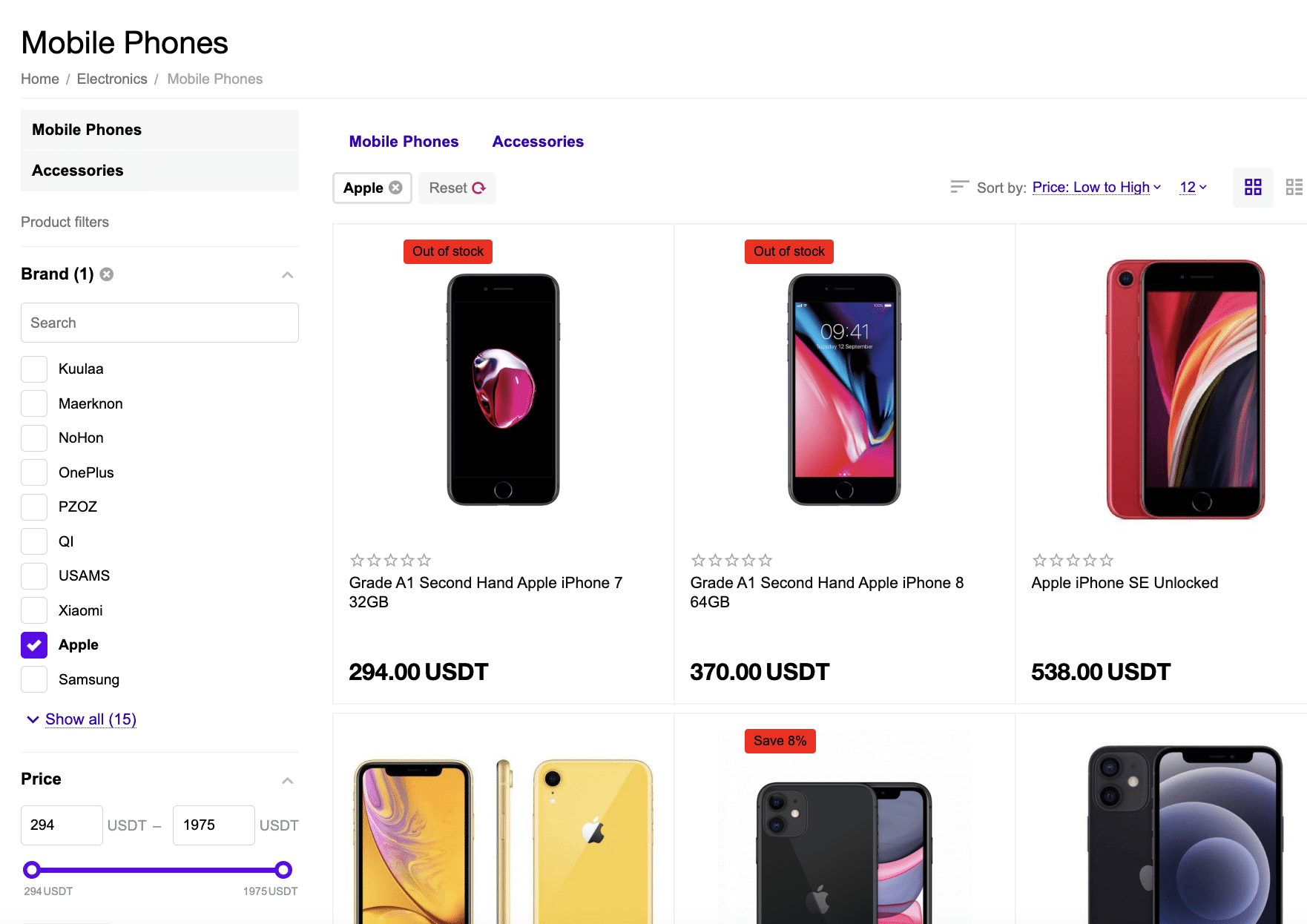 Use the filters to find a suitable product to buy with crypto. Alternatively, use the search box. Add the chosen product to your cart to proceed.
Step 3: Review Shipping Info
After heading over to the checkout page, Crypto Emporium will ask for the delivery location. This requires the country and the city.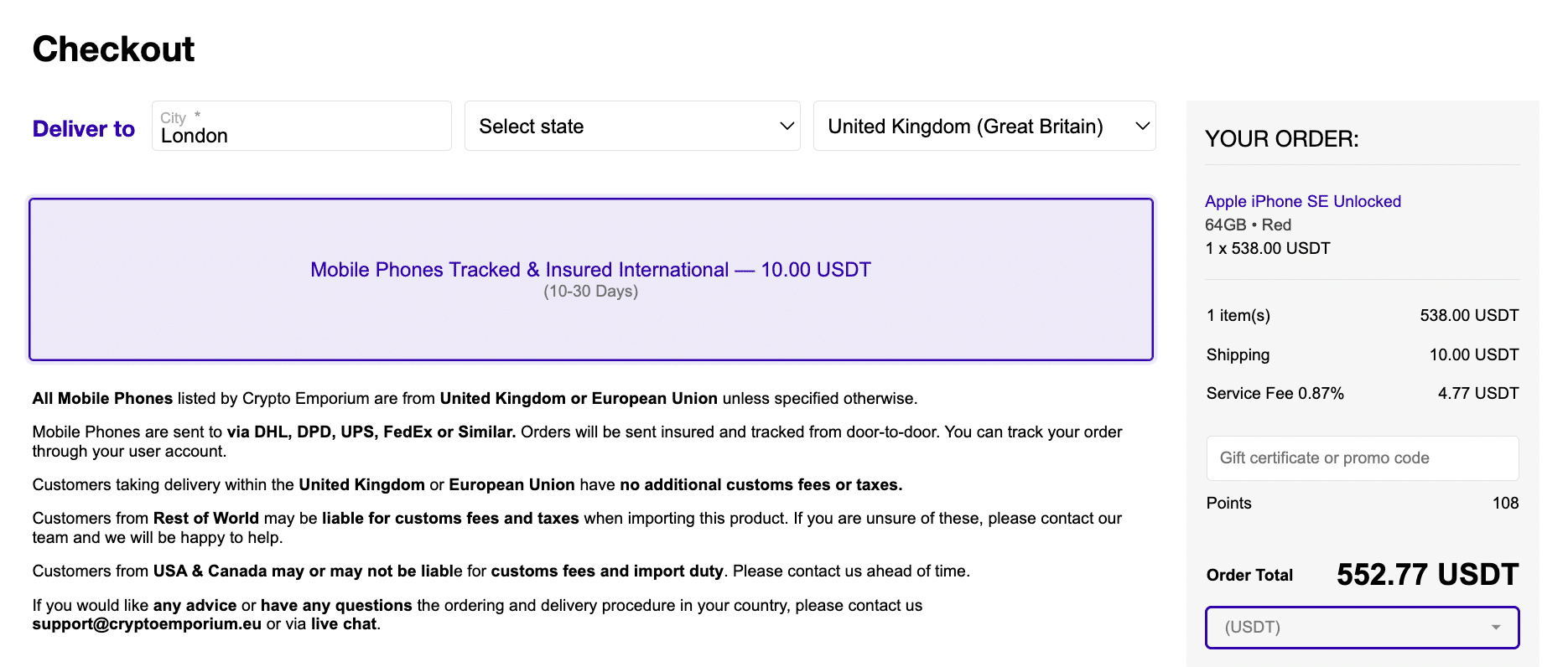 The platform will then display the shipping costs and estimated delivery time. Crypto Emporium will also display its service fee, which is usually 0.87%.
After checking everything, confirm the order.
Step 4: Transfer Crypto to Complete Order
Finally, crypto will need to be transferred to Crypto Emporium's wallet to complete the order.
Choose the preferred cryptocurrency and the respective wallet address will be displayed. Transfer the tokens from a private wallet and wait for an order confirmation email.
Crypto Emporium will then ship the product, as per the stated timeframe.
What Can You Buy with Bitcoin – Conclusion
In summary, we have discussed what you can buy with Bitcoin and other cryptocurrencies in 2023. Options are plentiful, with established retailers like Crypto Emporium listing TVs, smartphones, jewelry, watches, headphones, clothing, and luxury bags.
Crypto Emporium even enables customers to buy cars, motorbikes, and real estate. The retailer serves customers in over 125 countries, and both service and shipping fees are super-competitive. Plus, Crypto Emporium not only accepts Bitcoin but it also accepts Dogecoin, Ethereum, Tether, and more.
FAQs
Can you use Bitcoin the same way as money?
Can I use Bitcoin to pay bills?
What can I buy with Bitcoin?
Can you invest in real estate with crypto?
Where can you spend Bitcoin?
Can you buy gift cards with Bitcoin?