Bitcoin remains the largest cryptocurrency globally, held by hundreds of millions of people around the world. Due to this, more merchants than ever are now accepting Bitcoin as a payment method due to its safety and cost-effectiveness.
With that in mind, this guide looks in-depth at who accepts Bitcoin in 2023. We'll detail 13 popular companies that permit BTC payments while also exploring what products/services they offer and how crypto holders can spend their holdings safely.
The Top Companies That Accept Bitcoin as Payment
Below are 13 of the best companies that accept Bitcoin payments for all sorts of different products.
Crypto Emporium – Best General Online Store Accepting Crypto Payments
Microsoft
PayPal
Shopify
Overstock
AT&T
Dell
Newegg
ExpressVPN
Pavilions Hotels & Resorts
AMC Theatres
Travala
Twitch
A Closer Look at the Best Websites Accepting Crypto Payments
Given how accessible the best crypto exchanges are these days, acquiring crypto to make payments is easier than ever. Crypto exchanges now allow clients to buy crypto using a credit/debit card in seconds, meaning the digital currencies market is open to all.
According to a report from Triple-A, more than 420 million people own crypto globally – most of whom hail from Asia and North America. The ease with which people can buy crypto will likely drive this figure even higher in the coming years.
So, having said all of that, let's now take a closer look at who accepts crypto as a payment method:
1. Crypto Emporium
When it comes to online stores that accept Bitcoin, one company stands out from the crowd – Crypto Emporium. For those unaware, Crypto Emporium is a first-of-its-kind online marketplace that allows customers to buy and sell products/services using Bitcoin (and other cryptos). Having first launched in 2018, Crypto Emporium is now available in 125+ countries worldwide; it also allows you to buy gold with Bitcoin.
Unlike many retailers that accept Bitcoin, Crypto Emporium doesn't just focus on one product or service. Instead, the platform offers a diverse selection of items for customers to buy, ranging from buying luxury watches with Bitcoin and electronics to high-end cars and real estate. This means customers can find anything, whether that's a new Lamborghini, Rolex or a PlayStation 5!
So if you've ever wondered how to buy a car with Bitcoin, Crypto Emporium is the place to start.

All these products are priced in Bitcoin, meaning customers can pay instantly using their crypto holdings. Naturally, this comes with many benefits, such as eliminating the need for banks and intermediaries. In turn, this removes fees and delays while also ensuring that all purchases can be made anonymously.
Although Crypto Emporium's offerings are denominated in BTC, the merchant also accepts many of the best altcoins as payment. These include Dogecoin, Litecoin, Ethereum, Tether, and several more. By taking this approach, Crypto Emporium has become one of the top platforms when it comes to supporting the adoption of the crypto industry.

The user experience itself at Crypto Emporium is also streamlined since the platform's interface is easy to navigate and boasts a range of filters, ensuring customers can find exactly what they're looking for. Moreover, Crypto Emporium also has a customer support team on hand 24/7 to help customers with any issues – which is ideal for those making crypto payments for the first time.
However, Crypto Emporium doesn't stop there – the platform also boasts an exciting rewards program. This program sees customers receive 4% cashback on purchases, distributed as reward points. Customers can redeem these reward points for real crypto after 30 days, which can be used to buy additional items!

Finally, according to our Crypto Emporium review, it also has an affiliate program whereby customers can refer their friends and earn a commission whenever they make a purchase – with no cap on earnings potential. Due to this (and the reasons listed above), Crypto Emporium is undoubtedly one of the best options when it comes to who accepts Bitcoin as payment.
2. Microsoft
One of the biggest companies that accept crypto is Microsoft. According to the Financial Times, Microsoft boasts a market cap of over $2.1trn and employs more than 220,000 people globally. This makes it the second-largest company in the world, just behind Apple.
Thus, when it comes to who accepts cryptocurrency, Microsoft is the top dog. The company started taking BTC payments in 2014 yet halted them on several occasions. Now that crypto has become more widely supported, Microsoft has hopped back on the bandwagon.
There are many Microsoft products and services that customers can buy with Bitcoin. These include Xbox Live memberships, Office 365 subscriptions, and Windows OS purchases. Customers can also use BTC to buy movies and games from the Microsoft Store.
This information is accurate at the time of writing, although Microsoft has been known to halt crypto payments without fanfare. Due to this, customers are urged to check Microsoft's Help Centre before making payments to ensure they're still supported.
3. PayPal
Another of the most prominent websites that accept Bitcoin is PayPal. PayPal is a global online payment system that allows users to send and receive money digitally. These days, due to the service it offers, PayPal is widely accepted by hundreds of thousands of online merchants, dramatically streamlining the shopping process.
A few years ago, PayPal launched its own crypto service, which allows customers to buy, sell, and hold crypto using their PayPal accounts. This service was initially reserved for US-based customers but has now been rolled out to UK users. However, given that PayPal charges high transaction fees (along with an exchange rate margin), most people opt to use alternative services.

PayPal users shopping at stores that accept crypto payments can use their accounts to buy goods and services. Moreover, users shopping at stores that don't accept crypto can still use PayPal. This is because PayPal will convert the user's crypto holdings to the local currency based on the real-time exchange rate.
Interestingly, PayPal also allows users to send and receive crypto from other PayPal users. The company even enables users to send their held crypto to non-PayPal wallets. However, this action will incur network fees, whereas transfers between PayPal users do not.
4. Shopify
No discussion of who accepts crypto would be complete without mentioning Shopify. Shopify is a huge e-commerce platform that provides services allowing business owners to create and manage online stores. These services include payment processing, website templates, marketing tools, and more.
Shopify is often one of the first companies to support new cryptocurrencies, making it extremely "crypto-friendly". This is because Shopify has become integrated with various third-party payment gateways, including BitPay and Coin Payments. These gateways enable merchants to accept crypto as a payment method in their stores.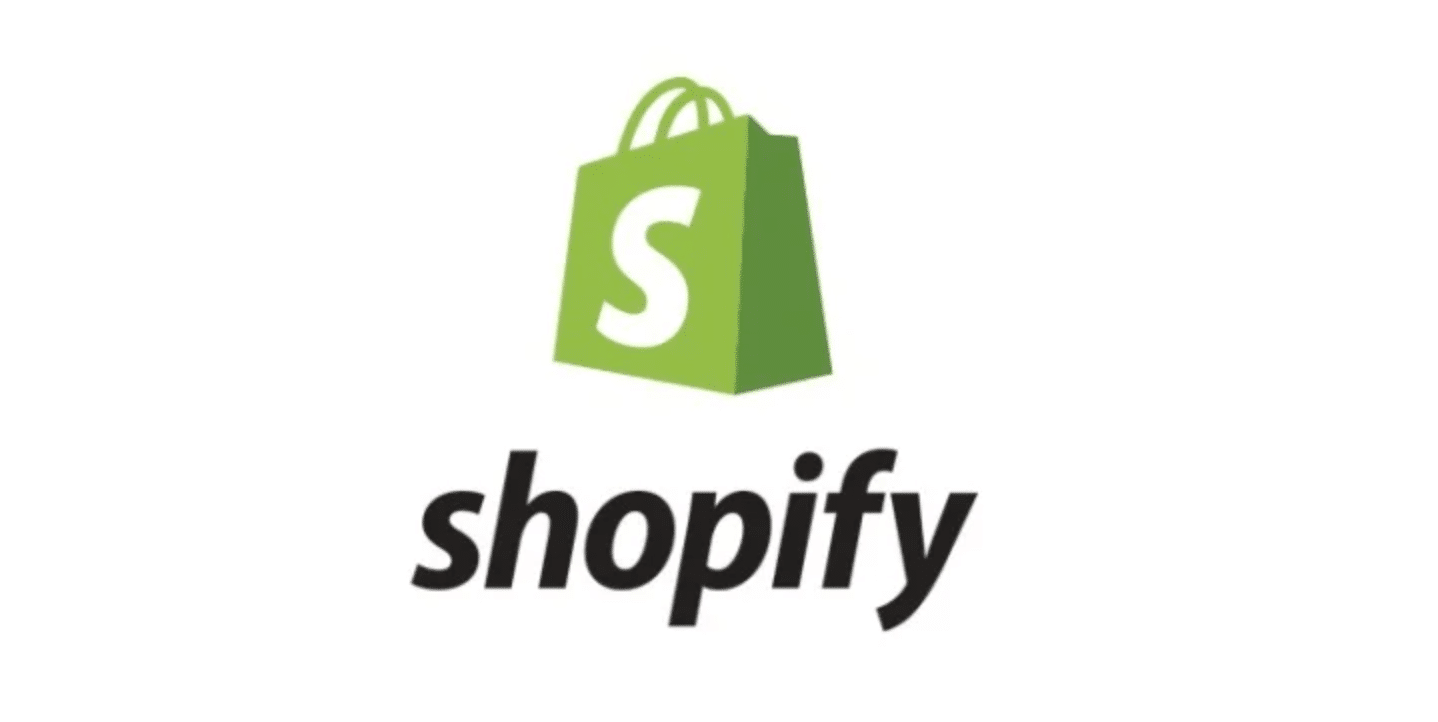 By taking this approach, Shopify's massive user base can now accept Bitcoin, Litecoin, Ethereum, and hundreds more altcoins – which ensures their online stores are as accessible as possible. However, since payments are taken through third-party gateways, merchants will need to pay additional transaction fees.
Another important consideration is that accepting crypto payments through Shopify will also mean merchants cannot use Shopify's automatic refunds feature. If merchants need to distribute refunds, they must conduct them manually – which can be highly time-consuming.
5. Overstock
Overstock is a world-famous online retailer that has been in operation for over two decades and another company who accepts cryptocurrency. This retailer offers a vast selection of discounted items, including home decorations, apparel, furniture, electronics, and more. As its name suggests, Overstock can offer these items at a discount by sourcing surplus merchandise from producers.
Like Microsoft, Overstock was one of the first companies to support crypto-based payments in 2014. Initially, customers could only make payments using Bitcoin, but Overstock now supports a range of altcoins, including ETH, LTC, and BCH.

Overstock has also become increasingly involved in the blockchain sector. In 2021, the company transformed its blockchain division, Medici Ventures, into a blockchain-focused investment fund. This decision was taken so Overstock could benefit from the substantial growth opportunities within the sector.
Interestingly, Overstock even provided its shareholders a "digital dividend" by airdropping security tokens. This was the first time an action like this had taken place, putting Overstock are the forefront of crypto adoption. Given the company's support for cryptos, it will likely be among the first to accept trending coins/tokens as a payment method.
6. AT&T
Those wondering who accepts Bitcoin in the telecommunications sector should look no further than AT&T. AT&T is a worldwide telecommunications company headquartered in the US. The company offers mobile and broadband services to millions of people, making it the largest telecoms provider in North America.
In 2019, AT&T made history by becoming the first telecoms provider to support cryptocurrency payments. This means that customers can pay their bills using a range of cryptos, including Bitcoin, Ethereum, and Dogecoin. Interestingly, customers can also buy gift cards using crypto from third-party suppliers, then use these to fund their telecoms bills.

However, it's important to note that AT&T doesn't actually accept crypto payments directly. Instead, the company has partnered with BitPay, a leading payments processor. This means customers must also create an account with BitPay before being able to pay their bills using BTC.
AT&T doesn't support any other emerging crypto projects at the time of writing, opting to stick with the most well-established coins. However, as crypto adoption ramps up, we'll likely see the company begin adding functionality to pay for bills with newer digital currencies.
7. Dell
Dell is a huge technology company that specializes in computer hardware and software. Most people will know Dell due to its wide range of laptops and computers, although it also produces servers, storage devices, and accessories. According to Statista, Dell had a record-breaking year in 2022, generating revenues of over $101bn.
When it comes to who accepts crypto, Dell was one of the first to embrace change. In fact, the company has been accepting BTC payments since 2014, thanks to its partnership with Coinbase. Through this partnership, customers can buy hardware and software using their Bitcoin holdings.

However, like Microsoft, Dell has occasionally halted support for Bitcoin payments. This stems from Bitcoin's price volatility, with Dell opting not to publicize when support is being withdrawn.
Thus, customers are urged to research this beforehand since crypto payments are not always supported. Nevertheless, when Dell does "switch on" its Bitcoin support, the buying process is one of the most streamlined on our list, thanks to Coinbase's seamless payment processing approach.
8. Newegg
Newegg is an online retailer founded in 2001 and has become one of the go-to options for shoppers looking to buy electronics and computer hardware. Newegg's product range includes laptops, desktop computers, game consoles, and even home appliances. Not only does Newegg sell directly to consumers, but it also caters to business customers.
Like many companies that accept Bitcoin payments, Newegg has partnered with BitPay to allow customers to make purchases using crypto. As such, customers can buy Newegg's products using BTC, ETH, DOGE, LTC, and many more digital currencies.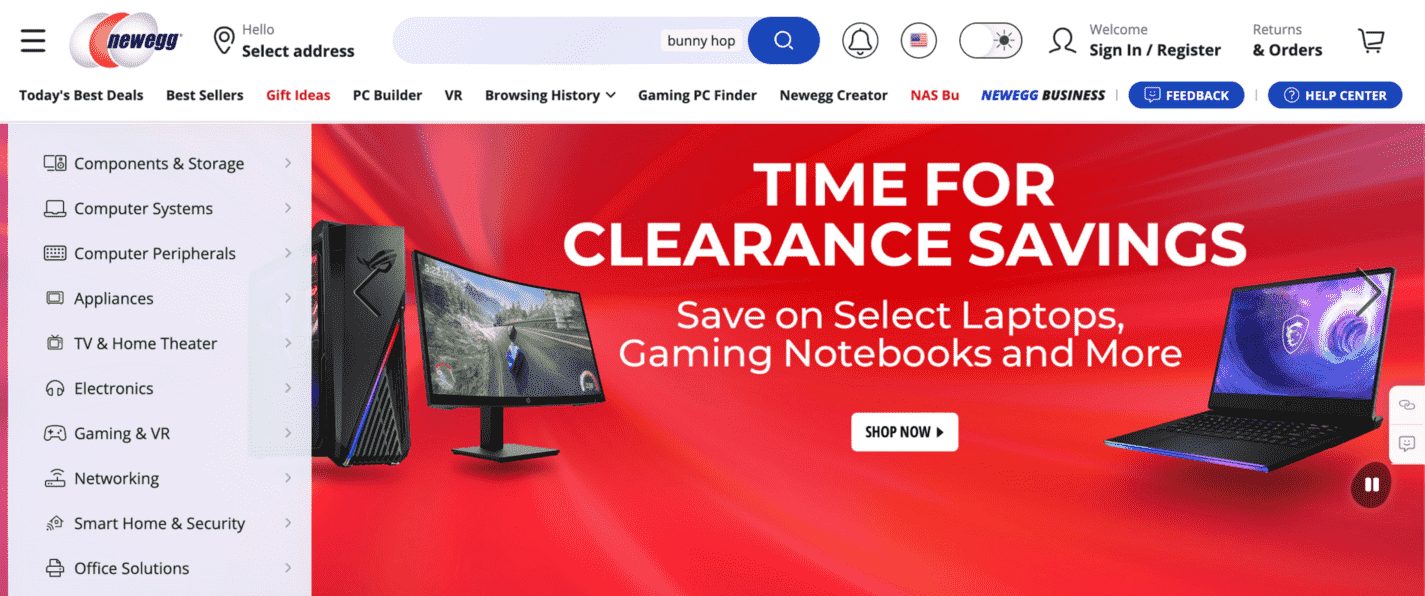 BitPay can only be used for certain types of orders – it cannot be used for subscriptions and pick-up orders. However, when BitPay is available, it's straightforward to use. Again, like with other retailers, customers must have a BitPay account beforehand to benefit from this service.
Finally, Newegg has even launched a feature that allows customers to pay for items directly from their crypto wallets. By clicking the "Pay with Bitcoin" button at checkout, customers will receive a unique wallet address to which they'll be asked to send payment. Once payment is complete, the order will be marked as "Paid," and Newegg will ship the item.
9. ExpressVPN
ExpressVPN is one of the world's leading virtual private network (VPN) providers and has been around for over 14 years. This provider has made a name for itself due to its high-speed servers and advanced encryption techniques, which millions worldwide now use.
Like Microsoft and Dell, ExpressVPN has supported crypto payments for over nine years. Since the company clearly focuses on privacy and anonymity, those paying for their VPN subscription using Bitcoin will not need to provide personal information, like a name or address. The only information that's required is a valid email address.

ExpressVPN supports crypto payments through BitPay and a range of well-known digital wallets. At the time of writing, customers can pay for their VPN using Bitcoin, Ethereum, XRP, USD Coin, and other coins/tokens. Importantly, ExpressVPN also supports a selection of top stablecoins.
Another exciting feature ExpressVPN offers is "leak protection." This protects users' data when making payments in BTC and other cryptos. As such, ExpressVPN is now one of the go-to VPN providers for crypto-friendly consumers.
10. Pavilions Hotels & Resorts
Another company that accepts Bitcoin and a selection of the most searched crypto coins is Pavilions Hotels & Resorts. Pavilions Hotels is a luxury hospitality brand that offers high-end accommodations in some of the world's most sought-after locations. These locations include Bali, Thailand, Rome, and much more.
Given Pavilions Hotels' "upscale" operations, it might be surprising to know that the company is actually crypto-friendly. It became the world's first boutique hotel chain to begin accepting cryptocurrency payments in 2021, with customers able to make reservations using BTC, ETH, and over 40 other altcoins.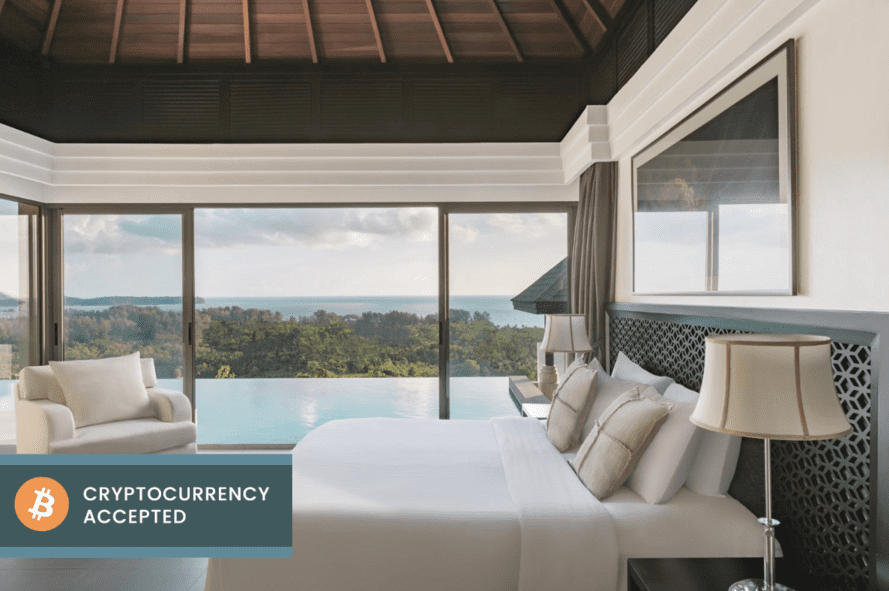 Pavilions Hotels has partnered with Coindirect to facilitate customers' crypto payments. Customers must contact the dedicated hotel reservation team if they wish to use BTC (or other cryptos) to make a booking. This team will then send out an email to the customer with the steps they need to follow.
Notably, the payment link in this email will be valid for only 90 minutes, so customers must be prepared to pay immediately after receiving it. Moreover, these crypto payments are non-refundable, an unfortunate downside compared to Pavilions Hotels' FIAT-based payments.
11. AMC Theatres
When discussing who accepts Bitcoin, it's always important to highlight companies that have "latched onto" the crypto craze from social media users. AMC is one of these companies, best known for becoming a "meme stock" (alongside GameStop) back in early 2021. This helped push AMC into the limelight and raise its stock price by over 1,100%.
In November 2021, AMC began officially accepting crypto as payment through its partnership with PayPal. As touched on in our PayPal review earlier, this feature allows clients to use their crypto holdings to pay for goods/services at specific merchants by automatically converting these holdings into FIAT.

Since then, AMC has also added support for crypto through its mobile app. App users can pay for tickets and other services using BTC, DOGE, SHIB, and other cryptos. This setup has been an enormous success, with AMC's CEO stating in mid-2022 that around one-third of online payments were being made using crypto.
AMC has even partnered with BitPay to offer more accessibility for users. Given AMC's popularity on social media sites like Reddit and Twitter, the company has emerged as one of the most "pro-crypto" in the US, helping it stay afloat during these harsh economic times.
12. Travala
Travala is another of the top online stores that accept Bitcoin. Travala is an online booking platform offering various accommodation options and travel services. The platform has become popular because it embraces blockchain technology and cryptocurrencies, which sets it apart from competitors like Booking.com and Expedia.
At the time of writing, Travala allows customers to pay for holidays in other 50 cryptocurrencies, including Bitcoin, Ethereum, Litecoin, and Binance Coin. The platform has also integrated with gateways like Crypto.com Pay and Binance Pay to enable clients of these exchanges to book accommodation using their crypto balance.

Another compelling feature offered by Travala is its "Smart Program." This is something different from what's provided by other websites that accept Bitcoin since it requires customers to buy and stake AVA tokens to rise up the program's tiers. The higher the tier, the bigger the discounts and rewards offered to customers.
For example, those who lock up 2,000 AVA tokens will receive 4% off all bookings made on the Travala platform. Not only that, but they'll also receive 4% back in "loyalty rewards" and access to Travala's Proof of Travel NFT program – the first of its kind.
13. Twitch
Rounding off our discussion of who accepts Bitcoin is Twitch. As most readers will know, Twitch is a live-streaming platform primarily focused on video games. Twitch is owned by Amazon and has made a name for itself thanks to the seamless way creators can monetize their content through subscriptions and donations.
The primary way that Twitch supports crypto is by allowing viewers to donate to their favorite streamers using digital currencies. Streamers must set this feature up beforehand since it is facilitated through payment gateways like Plisio and 1upcoin.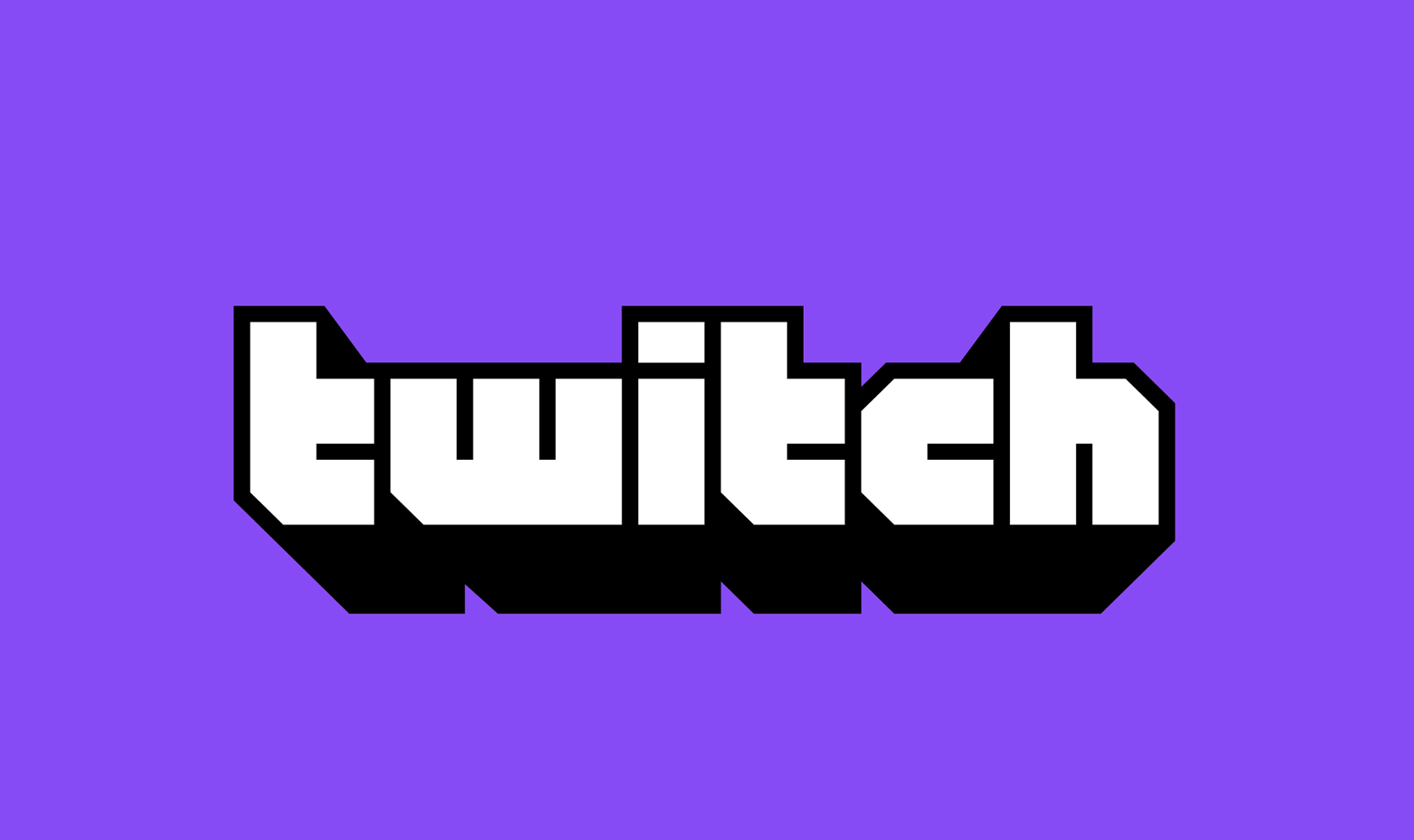 Through these gateways, viewers can send tips in over 50 cryptos, including Bitcoin, Ethereum, and Litecoin. Twitch also allows viewers to top up their "bits" using crypto, thanks to the platform's integration with BitPay.
Twitch is extremely crypto-friendly and has even launched promotions in the past to encourage viewers to pay using digital currencies. For example, in 2020, the company began offering a 10% discount to those who paid for channel subscriptions using crypto. Although there is no such discount offered at present, the company's pro-crypto stance provides scope for more in the future.
Why Use Bitcoin & Cryptos as Payment?
Although many people purchase the best cryptocurrencies to benefit from price fluctuations, they have also emerged as a viable alternative to currencies like the US Dollar for making payments. Here are a few of the primary benefits of shopping at online stores that accept crypto:
Quicker and Cheaper Transactions
The biggest reason why more people than ever are looking to use cryptos to make payments is that the process is quicker and cheaper than using FIAT currency. This is especially true for customers looking to buy something not denominated in their local currency.
The fees associated with crypto transactions are usually far less than using a credit card or third-party payment processor, such as PayPal. However, the network fees accompanying crypto payments can fluctuate depending on the network's congestion level, so it's wise to be aware of that.
Higher Level of Security
Since crypto payments utilize blockchain technology, the payment experience is considered much more secure than traditional payment methods. Since the blockchain is decentralized, "bad actors" cannot commit fraud or manipulate on-chain data, which protects shoppers' funds.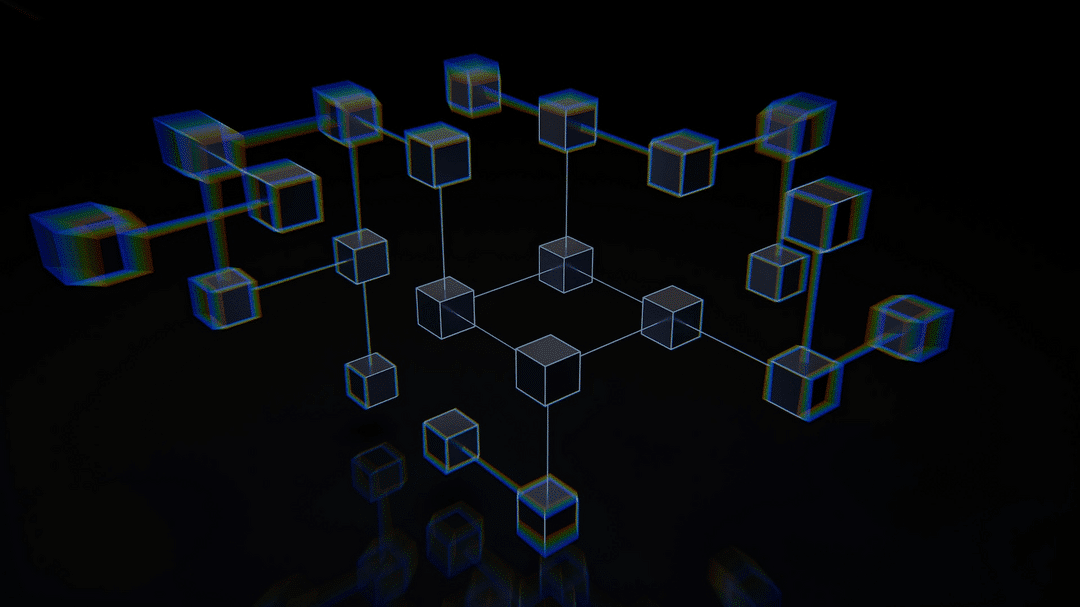 In addition, all crypto transactions are transparent and immutable. This means there's a permanent record of the transaction on the blockchain, eliminating the risk of fraud and ensuring payment disputes are quickly resolved.
Privacy & Anonymity
By using cryptos when making payments, shoppers can protect their personal information and remain anonymous. This is because crypto transactions don't require users to dish out sensitive data, such as their name or address.
The only thing that can identify a crypto user is their public key, which is an alphanumeric address, which means it doesn't show who the user actually is. As a result, crypto transactions allow users to remain anonymous, for the most part.
Benefits for Companies and Websites Accepting Crypto
There are many benefits for businesses that decide to accept cryptocurrency as an alternative to traditional FIAT currency. Some of the main advantages include the following:
Reduced Payment Processing Fees
One of the main benefits for companies that accept crypto is that they can avoid payment processing fees. These fees can often range from 1% to 4% of the total transaction and are charged by processors and banks to cover the costs of settling transactions.
However, since cryptos are decentralized, these intermediaries aren't required. Due to this, transaction fees are must lower – if not non-existent. When scaled up over the long term, it can result in massive cost reductions, which is crucial for SMEs.
Speedier Transactions
Crypto payments are much faster than traditional payment channels, such as credit/debit card payments. These payments can sometimes take days to process – especially if made internationally.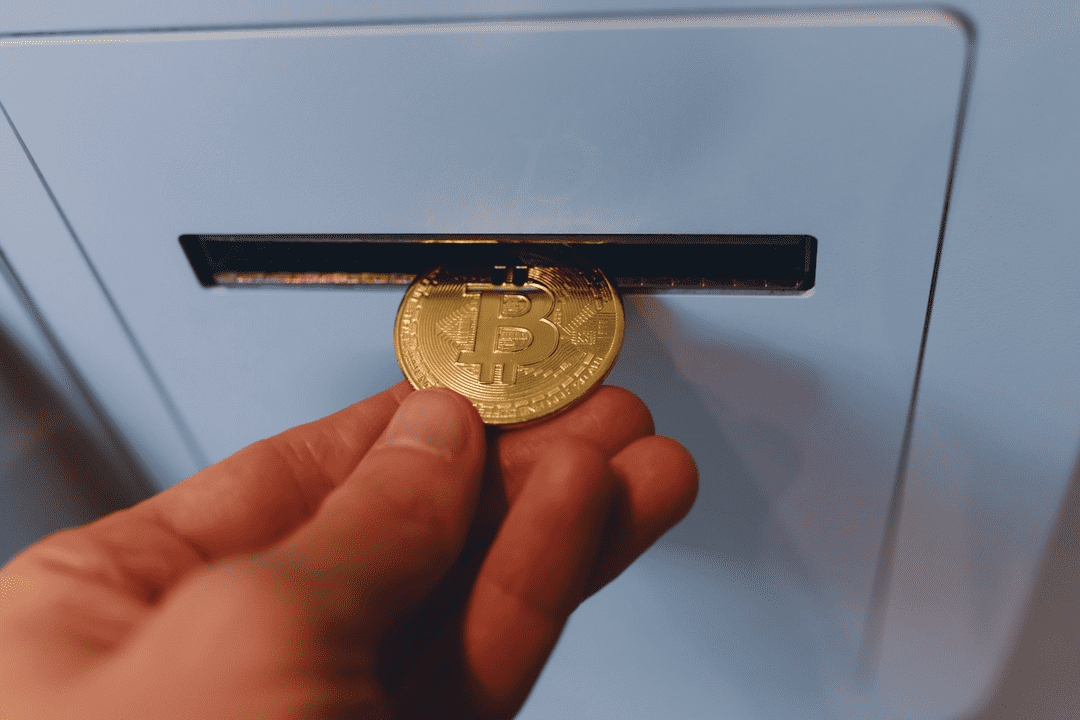 This isn't a worry with crypto payments since blockchain technology allows them to be processed much quicker. For example, Bitcoin transactions are often confirmed in less than one hour – and sometimes as quickly as ten minutes. In turn, this enhances the customer experience and improves cash flow dynamics.
Appeals to Different Demographics
Companies that accept the top trending cryptos can tap into a rapidly growing customer base of tech-savvy individuals. These individuals often actively seek out companies that accept crypto, meaning businesses can appeal directly to them by accepting BTC, ETH, and other digital currencies.
Moreover, these companies can also ensure they're accessible to the "unbanked" population. This brings enormous benefits, such as the ability to access untapped markets and garner market share.
Easier International Transactions
Finally, companies that accept Bitcoin will also be able to handle international transactions much more easily. This is because there's no need for currency conversion services, which are usually accompanied by high markups.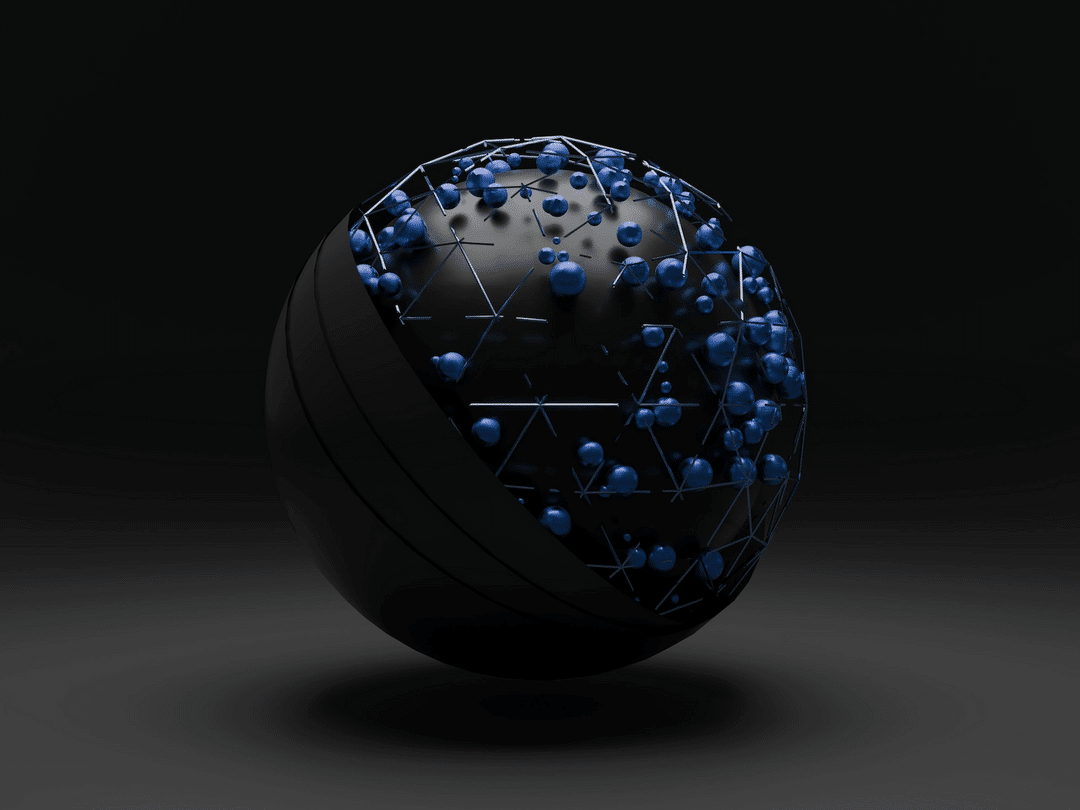 Thus, by allowing international customers to buy goods/services using crypto, companies can reduce costs, offer faster transactions, and boost accessibility to foreign markets.
How Does Using Bitcoin as Payment Work?
Using Bitcoin (and other cryptos) to make online payments is a much different process than using FIAT currencies – although the process has become much more streamlined in recent years. On the whole, shoppers usually have to take the following steps:
Set Up a Crypto Wallet: Shoppers must set up a crypto wallet to store and send Bitcoin.
Obtain Bitcoin: Shoppers must then purchase Bitcoin from a reputable broker or crypto exchange.
Find a Company That Supports BTC Payments: Next, shoppers must find a company that accepts BTC as a payment method. For example, Crypto Emporium supports BTC (and several other cryptos) and ships to 125+ countries.
Make BTC Payment: Companies that accept BTC will usually provide a unique wallet address to send payment to. Alternatively, some companies will streamline this process using QR codes or one-time links.
Once shoppers have made their BTC-based payment, they'll need to wait for it to be "confirmed" on the blockchain. As touched on earlier, with Bitcoin, this can take up to one hour – although it is usually less than that.
After the payment has been confirmed, the merchant usually sends an email stating they've received the crypto. After this, the item will be shipped as usual – with shoppers benefitting from reduced fees and increased privacy as a result.
Is Using Cryptocurrency as Payment Safe & Legal?
With more cryptos than ever on the horizon, a greater number of shoppers globally will likely look to use cryptocurrency to make online payments. But is this process safe and legal?
Naturally, this all depends on the specific country that shoppers are located in. Taking the US as an example, using crypto to make online payments is generally considered both safe and legal. The US government has implemented no restrictions on this process, so shoppers are free to do as they please.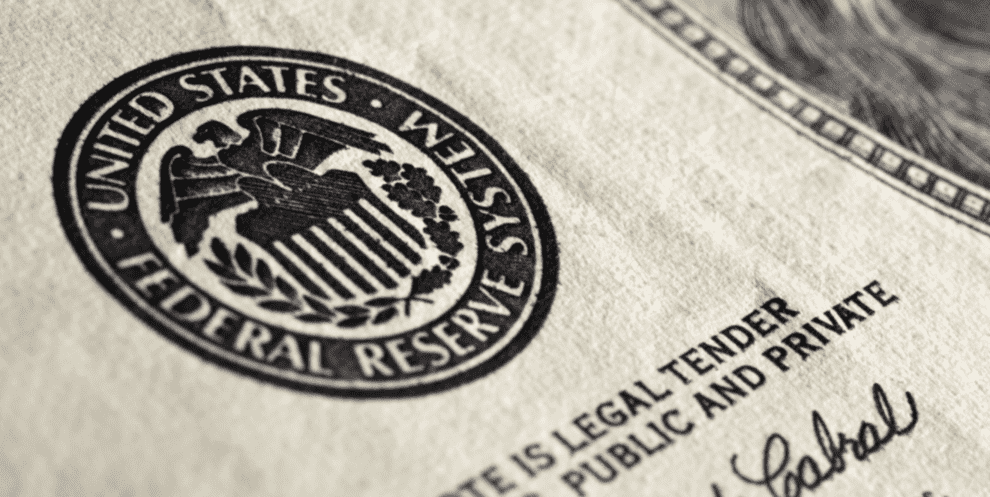 Regarding safety, crypto transactions are often considered more secure than traditional channels. However, this also assumes that shoppers take appropriate measures to protect themselves. This includes setting up a crypto wallet with a reputable provider, using well-known crypto exchanges, and protecting their private keys.
Moving on to the legal aspect, the goalposts are constantly changing, although cryptos are still fully legal in the US. Some states may have different regulations than others, so shoppers must read up on this beforehand. Although, generally speaking across the world, online stores that accept Bitcoin and crypto are perfectly legal.
However, the regulatory landscape is constantly evolving – not just in the US but worldwide. It's improbable that Western countries will ever ban crypto transactions entirely, but these countries may opt to implement specific tax requirements on them. This is why staying up-to-date with the latest developments is crucial to ensure compliance.
How to Use Bitcoin as Payment to Buy Things Online
Before rounding off this discussion of who accepts Bitcoin as payment, it's essential that we provide an overview of the purchasing process since it can be confusing for those who have yet to make payments in this manner before. Detailed below are the six steps shoppers must take to buy products/services using Bitcoin with our recommended merchant, Crypto Emporium:
Step 1 – Create a Crypto Wallet
Shoppers must first set up a crypto wallet to store and manage their Bitcoin. There are hundreds of wallet providers, but two popular options include MetaMask and Trust Wallet.
Using MetaMask as an example, head to the official website and click "Download." Choose an operating system, complete the installation, then create a strong password for the wallet.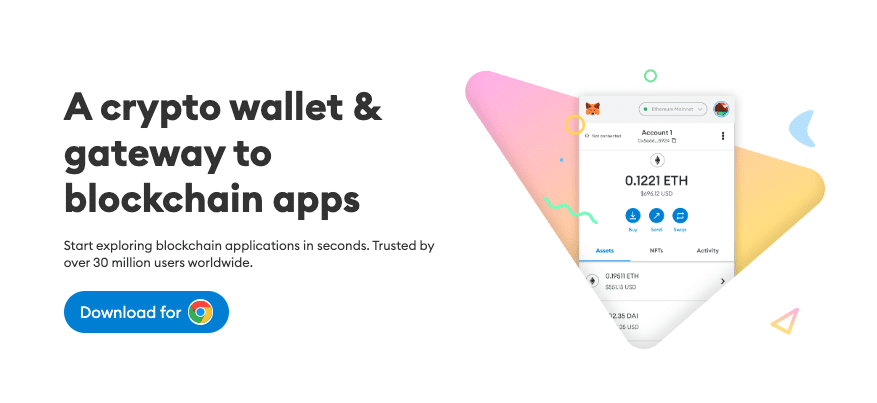 Step 2 – Obtain Bitcoin
The next thing shoppers must do is acquire some Bitcoin to fund their purchases. Bitcoin is the largest crypto in the world, so it can be bought from all major brokers and exchanges. We recommend eToro as the safest and easiest place to buy Bitcoin online.
Once some Bitcoin has been acquired, it must be transferred from the broker/exchange into the crypto wallet created in Step 1.
Step 3 – Set Up a Crypto Emporium Account
Navigate to Crypto Emporium's homepage and click "Register." Enter the required personal details on the following page and create a password. Crypto Emporium will then send an email address with a unique link to verify the account.
Step 4 – Browse the Product Selection
After creating an account, shoppers can browse Crypto Emporium's massive selection of products and services. This selection contains pretty much anything a shopper might want, including watches, cars, real estate, electronics, designer clothes, and more.
Once an appropriate product/service has been found, add it to the shopping cart, then click "Checkout."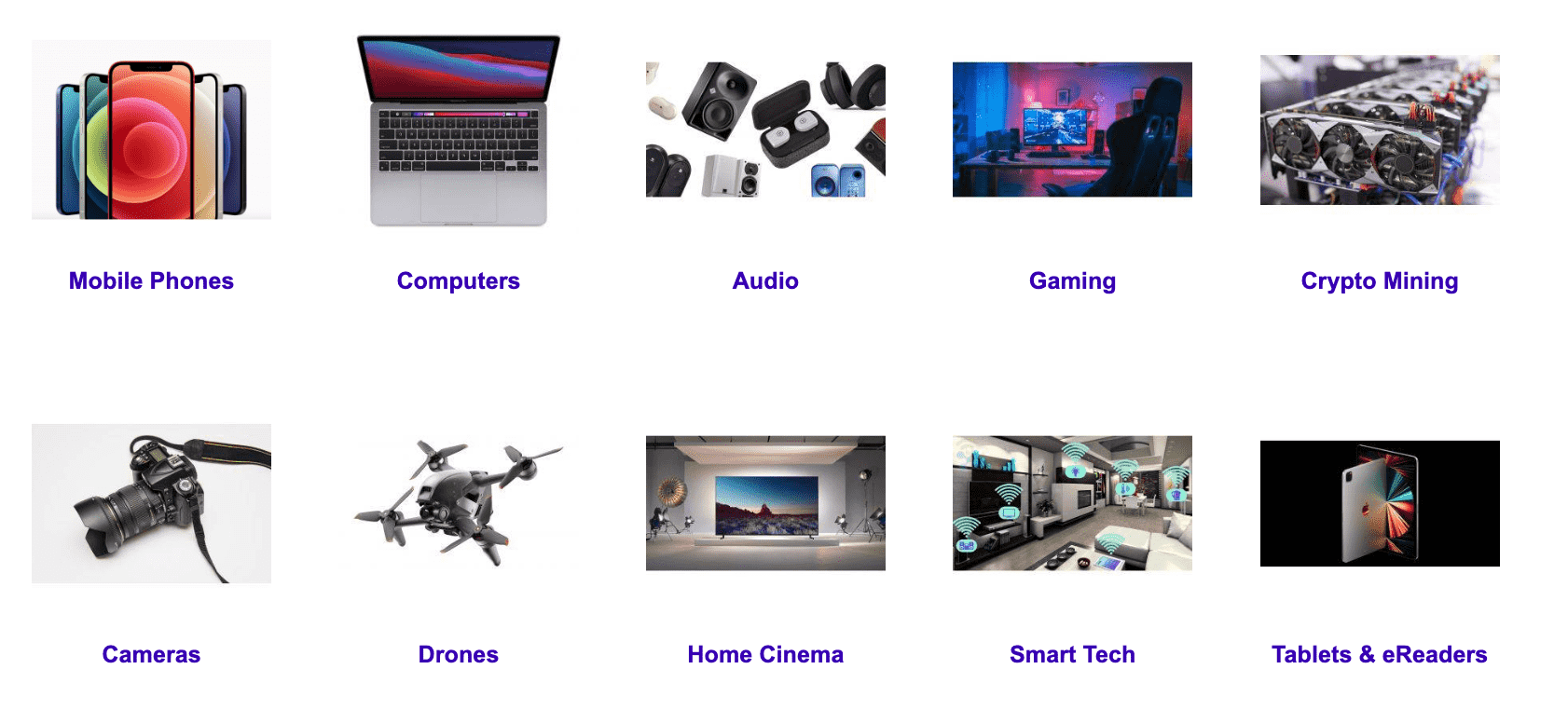 Step 5 – Make Payment
Click the drop-down box on the order confirmation page and choose Bitcoin as the preferred payment method. Enter the desired delivery address in the appropriate fields, and Crypto Emporium will present the final total for the order (including delivery charges).
Following this, Crypto Emporium will provide a unique wallet address for shoppers to make payments to. This involves going to the crypto wallet created in Step 1 and opting to make a transfer. Make sure to use the wallet address Crypto Emporium provides – funds could be lost forever if the wrong address is used.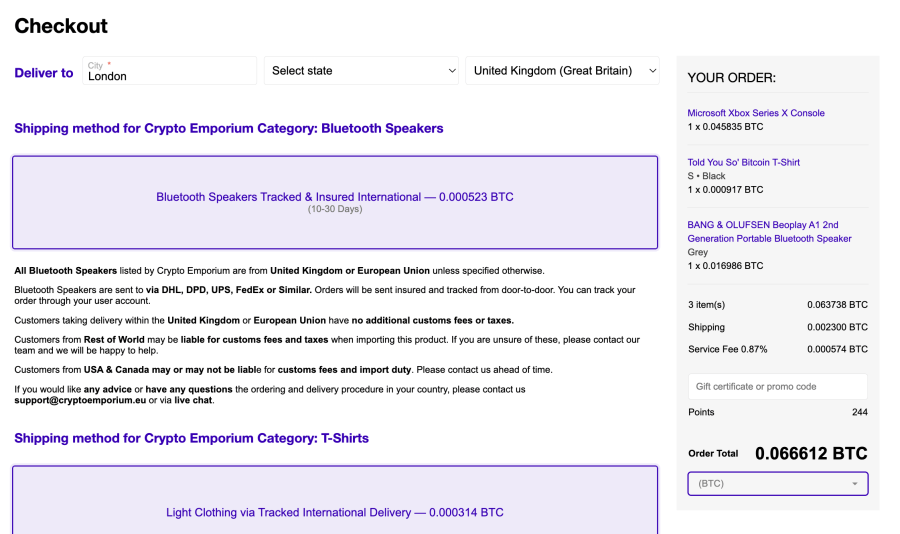 Step 6 – Wait for the Product to Arrive
Once the payment has been received, Crypto Emporium will confirm the order via email. After this, all that's left is to wait for the item to be delivered. Crypto Emporium will even provide a real-time tracking link that allows shoppers to keep tabs on where their parcel is at all times.
We have produced more detailed instructions for those who want to learn how to pay with Bitcoin here.
Who Accepts Crypto as Payment? – Conclusion
To summarize, this article has explored the question of "Who accepts crypto?" in great detail, presenting 13 highly-regarded merchants that have implemented crypto-based payments into their operations.
Topping our list of what stores accept Bitcoin is the e-commerce site Crypto Emporium. This luxury marketplace offers a vast range of high-end products, including cars, watches, designer clothing, and much more.
Crypto Emporium supports Bitcoin and several other top cryptos, ensuring shoppers can pay as quickly (and cost-effectively) as possible. What's more, Crypto Emporium is leading the way regarding crypto adoption by boasting 24/7 customer support and offering shipping options to 125+ countries.
FAQs
Does Amazon accept crypto as payment?
Does Tesla accept Bitcoin payments?
Which companies accept Bitcoin as payment?
What are the biggest companies that accept crypto?