Shiba Inu is one of the largest cryptocurrencies by market capitalization and a growing number of companies now accept it as payment.
This guide will explore who accepts Shiba Inu in 2023. We'll also review the best places to spend SHIB tokens and explain the advantages of doing so.
The Best Online Stores That Accept Shiba Inu
Below is a list outlining who accepts Shiba Inu as payment in 2023:
Newegg
Nordstrom
GameStop
AMC
Menufy
American Cancer Society
APMEX
Jomashop
The number of websites that accept Shiba Inu is growing. The companies we are reviewing today include fashion retailers, theatre chains, charities, and diverse marketplaces that offer everything from electronics to property.
Full Reviews of 9 Top Companies That Accept Shiba Inu Payments
Further information on who accepts Shiba Inu in 2023 can be found in the following reviews.
1. Crypto Emporium
Crypto Emporium was founded in 2018. It's a diverse online marketplace where all goods and services are sold in digital currencies. The platform accepts some of the best altcoins in the space. This allows shoppers to make direct crypto purchases, eliminating the need to convert currencies.
Furthermore, users can buy a huge range of goods and services at Crypto Emporium. For instance, there is a crypto property market covering North and South America, Asia, Europe, Oceania, Africa, and the Middle East. The real estate listed includes commercial plots, houses, apartments, yachts, and investment properties.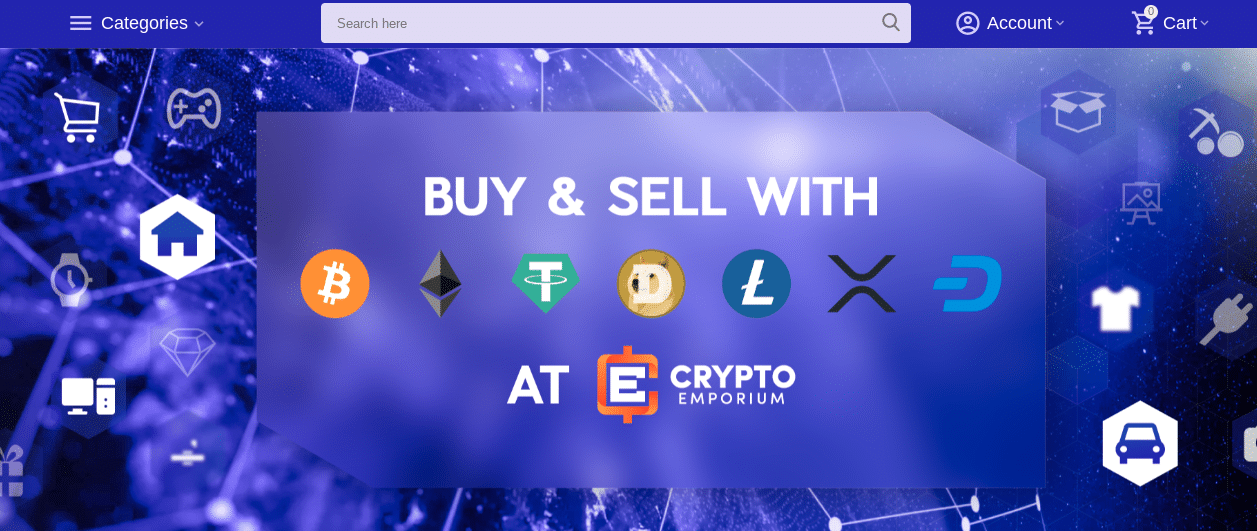 Regarding the latter, it's possible to invest in properties that are licensed to operate as hostels, hotels, bars, yoga sanctuaries, nature retreats, and more. Currently, there is also a private island in the Philippines for sale. Additionally, the platform also allows crypto holders to buy and sell a range of vehicles.
This includes vans, cars, motorbikes, and trucks. The site is easy to navigate, and all vehicles can be filtered by price, mileage, and year. Crypto Emporium is also popular among art connoisseurs. The platform includes original artwork such as photography, sculptures, crypto art, drawings, and prints.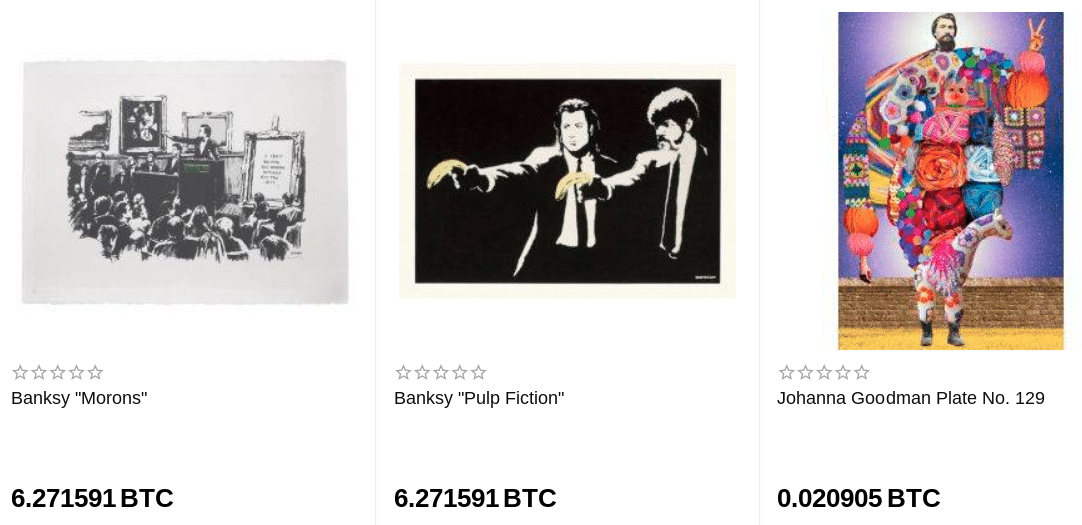 This is in addition to digital courses on art and design, personal development, business and finance, and music and video, among other subjects. We also found a huge range of electronics. For example, shoppers can buy audio equipment, and mobile devices such as cell phones, tablets, and eReaders.
Additionally, the Crypto Emporium marketplace includes smart tech, home cinema products, computers, game consoles, accessories, cameras, and popular gadgets like drones. Crypto holders can also access numerous fashion items. This includes coats, activewear, tops, jeans, hoodies, t-shirts, and more.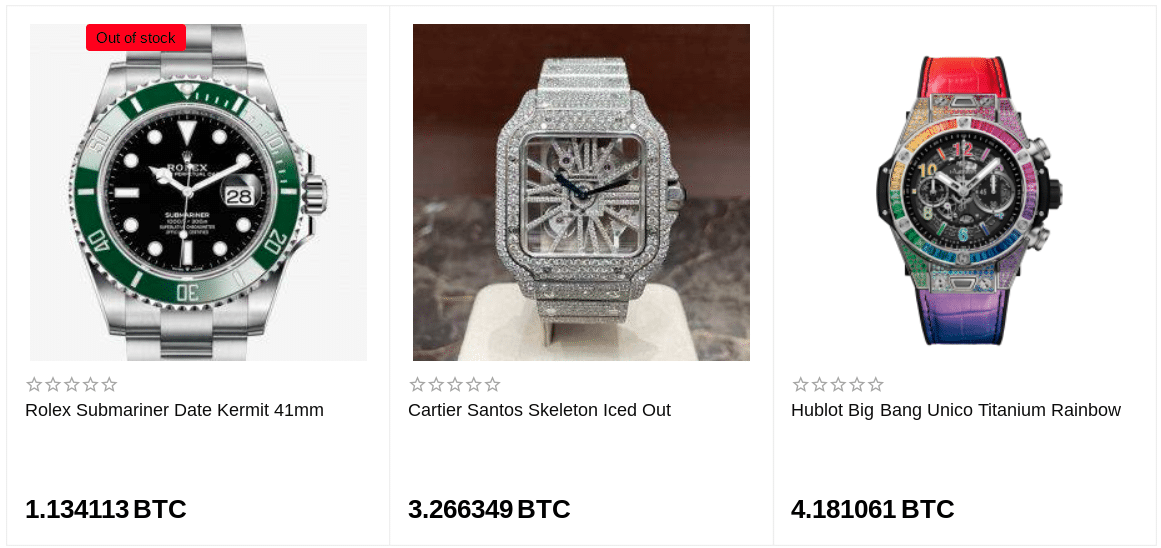 This is in addition to accessories like hats, socks, bags, cufflinks, chains, rings, and pendants. Furthermore, the watch department includes timepieces from many well-known brands. For example, Cartier, Gucci, Omega, Rolex, and TAG Heuer, among others. Furthermore, it's possible to filter watches by price, condition, and popularity.
That's not all, Crypto Emporium also includes scooters and bicycles, arcade games, collectibles, health supplements, and beauty products, in addition to home, garden, and pet supplies. Like the sound of Crypto Emporium? Customers can earn free crypto in the form of Emporium Cash, its native currency, just for shopping with crypto.
Customers are automatically eligible for 4% cash back on purchases made at Crypto Emporium. Emporium Cash tokens will soon be listed on crypto exchanges. When this happens, customers can trade, stake, or use their Emporium Cash rewards for governance purposes.
2. Newegg
Another option for shoppers exploring who accepts Shiba Inu is Newegg. This company was founded in 2001 and is now one of the best-known electronics retailers in the US. Furthermore, through its cooperation with BitPay in 2014, Newegg became the first significant e-commerce business to accept Bitcoin as a payment option.
In 2021, Newegg joined the list of online stores that accept Shiba Inu. The platform also supports Dogecoin, Litecoin, Polygon, Bitcoin Cash, ApeCoin, and a range of stablecoins pegged to the US dollar. Notably, the site does not accept Shiba Inu for gift cards, subscriptions, return labels, or pre-orders.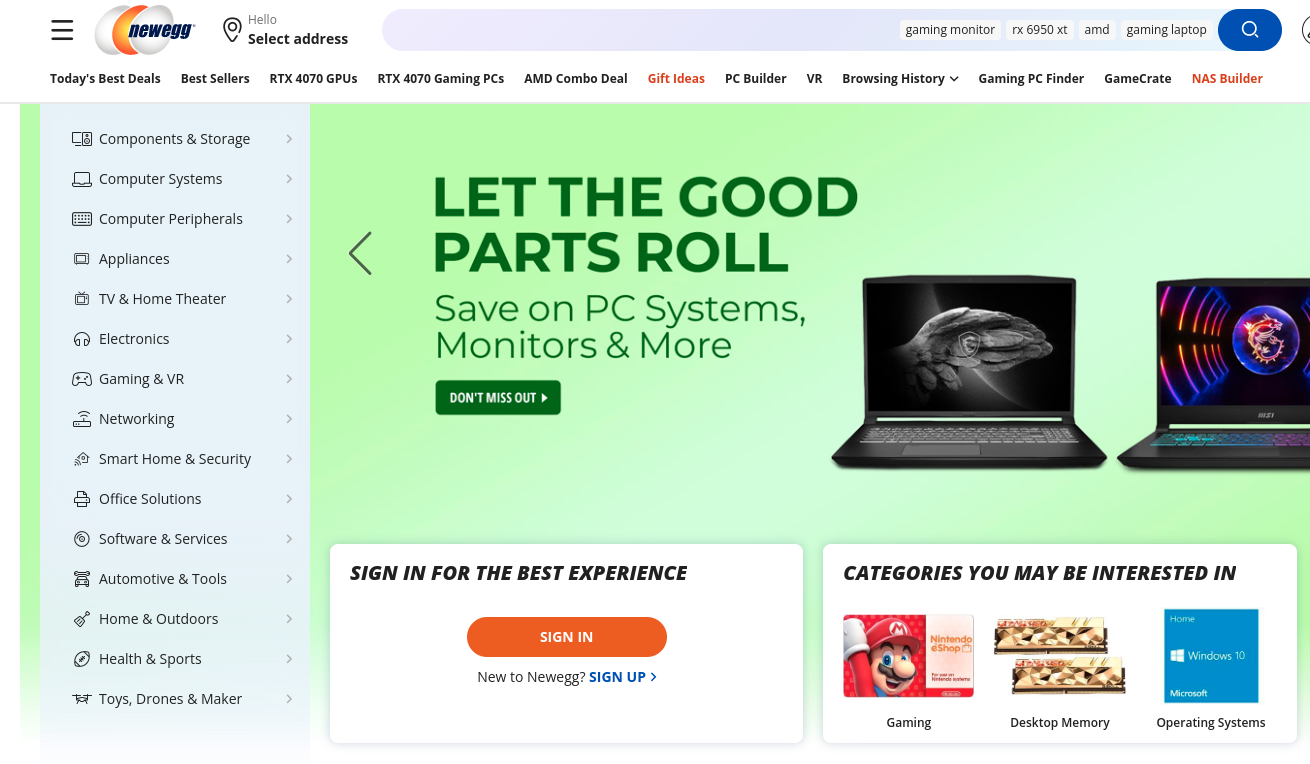 Newegg is a one-stop shop for PC builders, offering a wide selection of graphics cards, fans, hard drives, processors, and other products. Customers can also use the PC builder tool to aid them when shopping for components. Using Shiba Inu to buy crypto mining starter kits at Newegg is also possible.
Other products include appliances, TVs, home theater kits, security systems, health/sports goods, 3D printers, VR and gaming products, and a wide range of other electronics. All items are quoted in US dollars at Newegg, customers will need to select BitPay at the checkout to pay with Shiba Inu. The conversion is done at the current SHIB/USD exchange rate.
3. Nordstrom
Nordstrom should be considered when researching who accepts Shiba Inu as payment for fashion items. The luxury retail chain was founded over 100 years ago and operates almost 400 stores globally. This is in addition to an online retail store. The site offers a wide range of clothing and shoes for adults and children.
There are also accessories such as jewelry, bags, hats, and belts. Additionally, customers can also buy furniture and other goods for their homes and garden. For payment, many of the companies that accept SHIB do so indirectly via their integration with BitPay. Nordstrom, on the other hand, supports Bitrefill.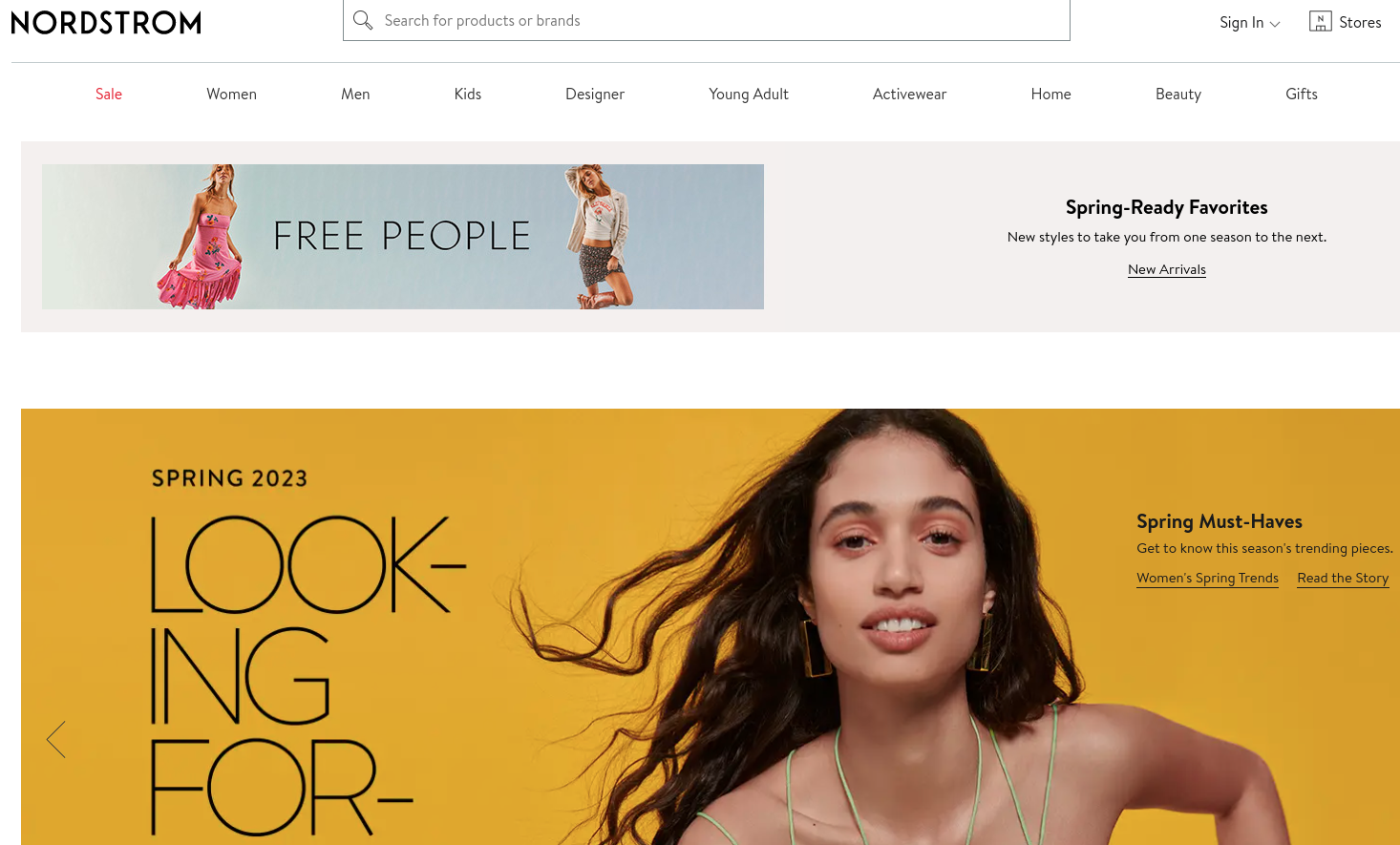 Bitrefill offers Nordstrom gift cards and accepts some of the best meme coins, including Shiba Inu and Dogecoin. As such, although direct crypto payments are not accepted, customers can use SHIB tokens to buy a Nordstrom gift card and spend it online or in a brick-and-mortar store.
An alternative way to spend Shiba Inu at Nordstrom is via the SPEDN smartphone app, powered by payment processing company Flexa. In this case, customers can add Shiba Inu to the app and scan the unique code to pay for Nordstrom goods electronically. The app converts Shiba Inu to US dollars for the merchant.
4.GameStop
GameStop was founded in the 1980s is another one of the top US retailers that accept Shiba Inu payments in 2023. GameStop is a retail chain that offers consumer electronics, video games, gaming merchandise, consoles, and accessories. The company made the headlines in 2021 when it became a meme stock.
That is to say, droves of retail investors bought shares in GameStop and saved it from the brink of bankruptcy. The chain operates over 6,100 stores globally, in addition to its website. Shoppers can buy both new and used merchandise at Gamestop. Furthermore, customers can use the trade-in service.
This enables customers to trade in their old devices, consoles, accessories, and games in exchange for GameStop store credit: the items must be in full working condition. In 2021, a petition for Gamestop to join the list of retailers that accept Shiba Inu received almost 62,000 signatures.
A few months later, Flexa partnered with Gamestop to allow shoppers to buy goods using Shiba Inu tokens. The company also accepts Bitcoin, Ethereum, and a range of low-cap coins.
5. AMC
AMC was founded in 1920. With over 950 locations, AMC is now one of the biggest cinema chains globally. The company also owns Odean and UCI, which operate in Europe. AMC started accepting Shiba Inu in 2022: it also supports Bitcoin, Ethereum, Litecoin, Bitcoin Cash, and Dogecoin.
AMC's partnership with BitPay now enables customers to use SHIB tokens to purchase concessions. As such, cinema-goers can use Shiba Inu to pay for drinks, hot food, and snacks at AMC. To pay with Shiba Inu, customers can select BitPay at the checkout. Additionally, customers can buy movie tickets and gift cards using Shiba Inu.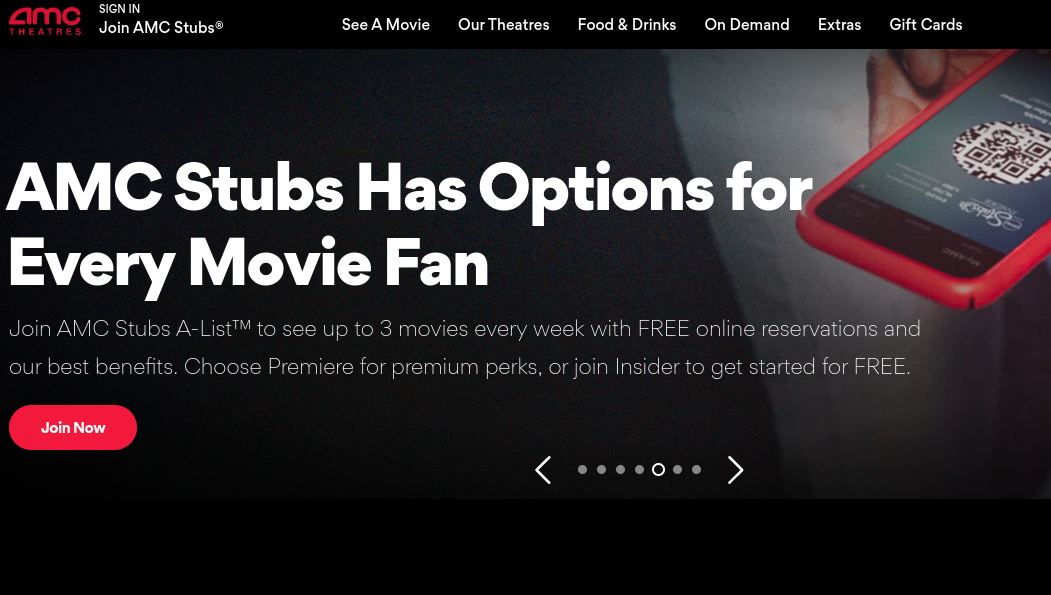 Moreover, regular movie-goers can sign up and create an AMC Stubs profile for access to exclusive offers and points. This is comparable to a loyalty club. There are three different AMC Stubs tiers. The Insider option is free of charge and includes perks like 20 points for every $1 spent, discount Tuesdays, and free large popcorn on birthdays.
AMC Stubs Premiere is the next tier up, costs $15 a month, and offers 100 points per $1 spent. Customers who choose this plan will also get free size upgrades on fountain drinks and popcorn, waived online ticketing fees, and more. The A-List option is $19.95 per month and offers perks such as free online reservations, and weekly benefit resets. Notably, customers will need to use the virtual AMC card at the concessions checkout to receive points and perks.
Wondering what stores accept Shiba Inu as payment for food? Restaurant e-commerce service Menufy has joined a small number of restaurants in the US in accepting Shiba Inu for online food orders. Customers can place Menufy orders using SHIB via the iOS and Android cell phone apps.
Alternatively, on-demand takeaway and delivery services are available on the desktop site. Furthermore, some restaurants use Menufy's dining-in order software, which also allows customers to use Shiba Inu to pay for dine-in meals. Customers can either check in as a guest or create an account to place orders in advance.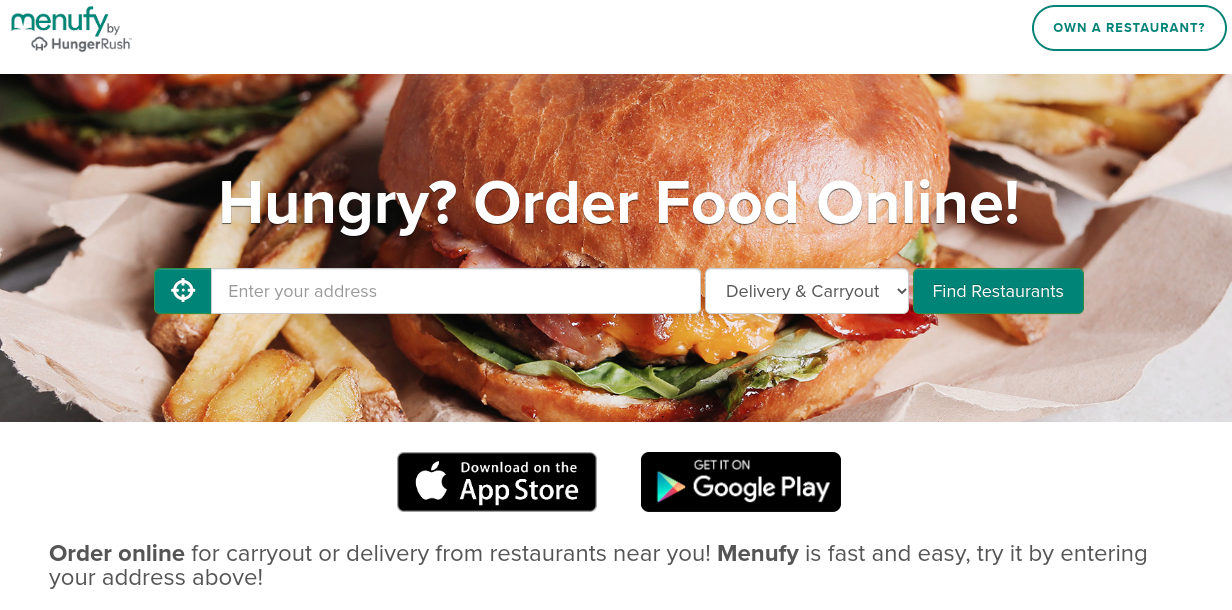 Menufy charges a small flat convenience fee for takeaway orders and encourages restaurants to show the same menu pricing as they would in-store. Menufy also accepts some of the best long-term cryptos, including Bitcoin, Dogecoin, Bitcoin Cash, Litecoin, Ripple, Wrapped Bitcoin, Ethereum, and stablecoins. The latter includes USD Coin, Gemini Dollar, Paxos Standard, and Binance USD. To pay for food with Shiba Inu at Menufy, choose BitPay as the payment method when checking out.
7. American Cancer Society
Those researching websites that accept Shiba Inu as donations should consider the American Cancer Society. This is a US-based voluntary health organization, founded in 1913. The organization has contributed more than $5 billion to cancer research. Put simply, the American Cancer Society aims to eradicate cancer.
The various programs cover treatment, causes of rising trends, morbidity, mortality, and other elements of cancer research. The organization also funds programs like the Centre for Diversity in Cancer Research. Additionally, it offers various services and programs to help patients before, during, and after treatment. For instance, transportation, support, and lodging.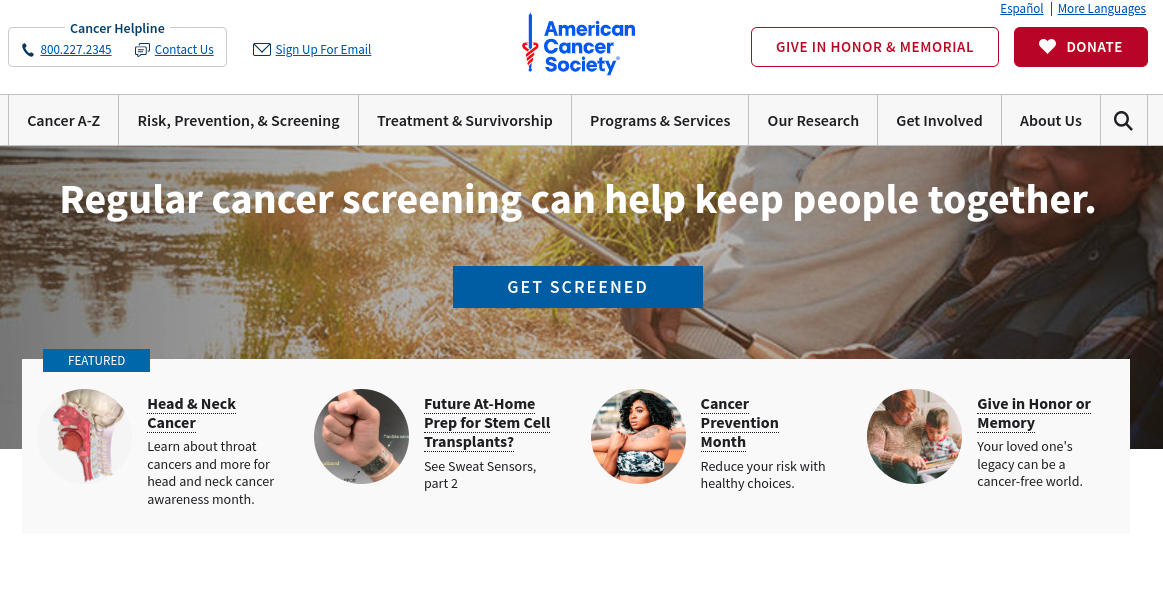 The organization partnered with The Giving Block and now accepts Shiba Inu and some of the best cryptos to watch. Furthermore, the American Cancer Society started the Cancer Crypto Fund campaign in 2021. The organization's goal was to raise $1 million for cancer research.
This objective was achieved in early 2022, demonstrating the effectiveness of crypto philanthropy. Further rounds of this campaign will be announced in the future. Moreover, those who donate Shiba Inu in the US will see the cryptocurrency's fair market value deducted from their taxes.
8. APMEX
Ever considered who accepts Shiba Inu as payment for precious metals? APMEX has been one of the leaders in the precious metals sector for more than 20 years. The company accepts BitPay as a payment option, which allows customers to buy physical metals using their Shiba Inu tokens.
The platform offers gold, platinum, palladium, silver, rare coins, and currencies from around the world. Moreover, by opting for BitPay at the checkout, customers of APMEX can quickly and securely execute orders of up to $250,000 worth of Shiba Inu. APMEX also offers a 'QuickShip Promise' on orders.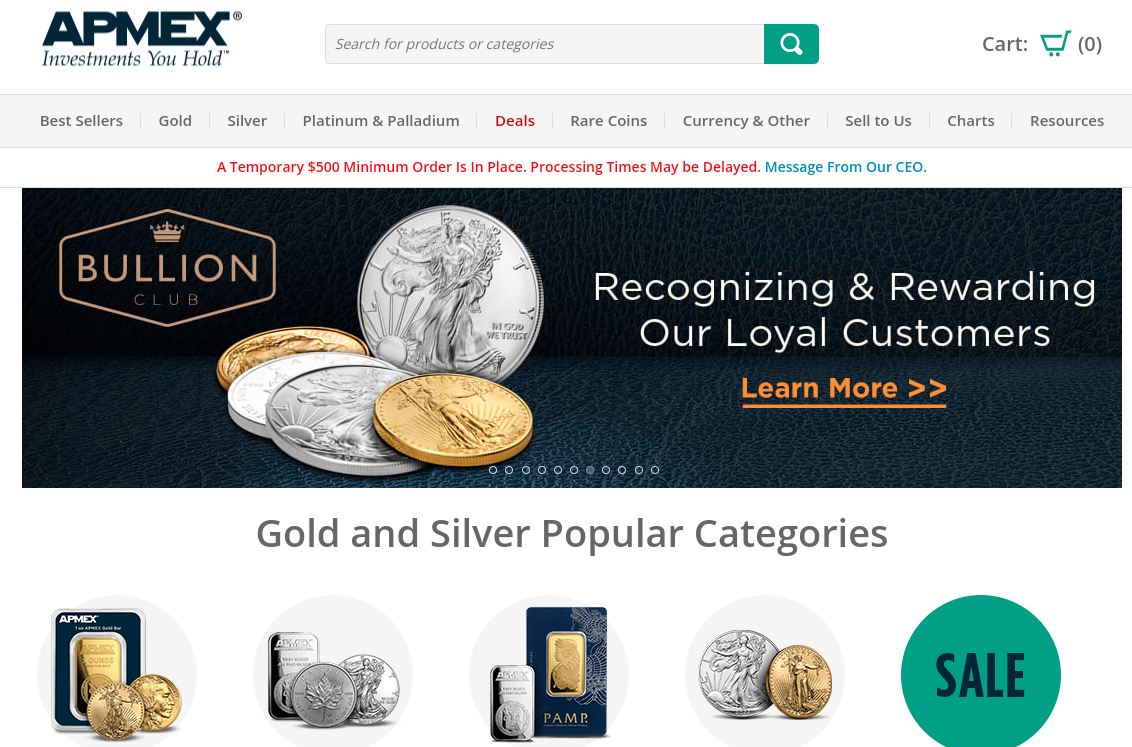 This guarantees that all qualifying BitPay orders are prepared and dispatched the day after the payment has been processed. Other accepted cryptocurrencies include Bitcoin, Ethereum, Dogecoin, Wrapped Bitcoin, Bitcoin Cash, Ethereum, ApeCoin, Litecoin, and Polymatic.
Supported stablecoins pegged to US dollars include Binance USD, Dai, Pax Dollar, USD Coin, and Gemini Dollar. Circle Euro Coin is also accepted.
9. Jomashop
Jomashop was founded in 1987 and operates as a retail and wholesale supplier of high-end products like watches. This platform operates as a gray market. It trades with authorized watch dealers but isn't obliged to sell goods at the RRP or higher.
Shoppers can access discounted watches from brands like Patek Philipe, Richard Mille, Citizen, Breitling, Seiko, Tudor, Omega, Audemars Piguet, and Hamilton. Furthermore, although watches comprise the vast bulk of Jomashop's inventory, the company also sells other items.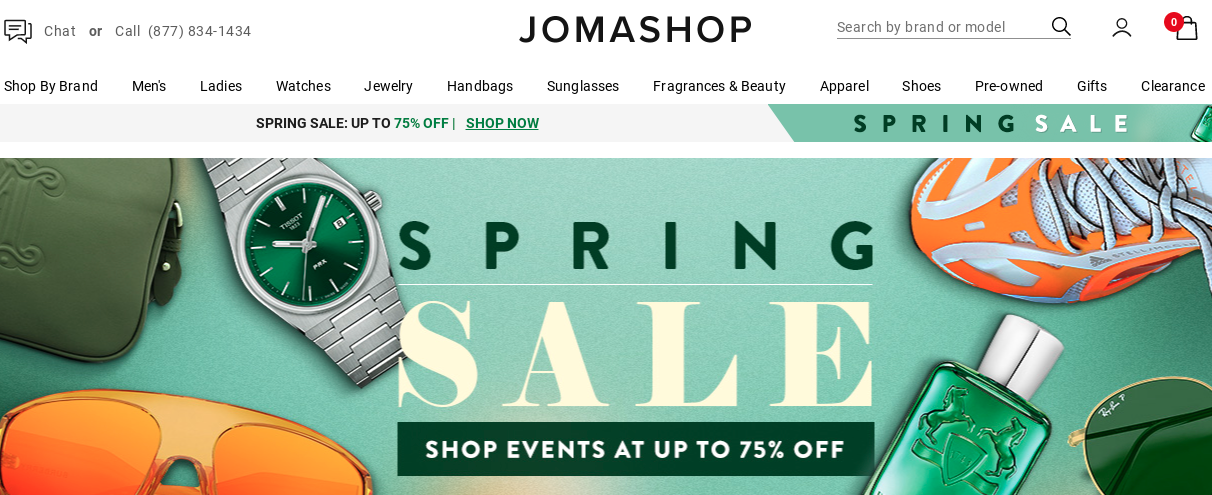 For instance, Jomashop also offers apparel, sunglasses, shoes, handbags, writing instruments, crystal, and accessories. Some of the most well-known brands in these departments include Burberry, Ray-Ban, Gucci, Hugo Boss, Tiffany & Co, Michael Kors, Jimmy Choo, and Montblanc.
Along with handbags and other high-end items, Jomashop has started selling high-end fragrances, such as women's and men's perfumes. Since May 2021, shoppers have been able to buy products from Jomashop using Shiba Inu, and a range of other cryptocurrencies. Simply select BitPay at the checkout.
What are the Advantages of Using Shiba Inu as Payment?
Shiba Inu is one of the best cryptocurrencies of 2023 and according to our Shiba Inu price prediction it could reach $0.0001 by 2030. And as more crypto payment processing platforms like BitPay enable it, its adoption will grow. That said, there are several reasons investors are exploring what stores accept Shiba Inu in 2023.
See some of the main benefits of opting for Shiba Inu as a payment option:
Convenience and Speed
According to CNBC, almost 40% of Gen Z and Millenial crypto holders intend on using them as payment when shopping. One reason shoppers research who accepts Shiba Inu is the speedy transactions.
Conventional methods of payment, such as wire transfers, can take 3-7 days to clear
Shiba Inu is an Ethereum-based cryptocurrency that gains from the speed and effectiveness of the network
In addition to having cheaper transaction costs than Bitcoin, this system executes transactions significantly faster
For instance, Bitcoin can build a black in 10 minutes, whereas Shiba Inu takes 15 seconds.
No Banks
Shiba Inu was created in 2020 as a Dogecoin rival and has been a multi-billion dollar token since mid-2021. One of the reasons more shoppers and investors are using Shiba Inu to pay for goods is the lack of interference from banks and intermediaries.
That is to say, Shiba Inu offers more privacy than traditional payment methods. Traditional financial institutions have complete control over their clients' holdings. Furthermore, traditional banking transactions require users to provide bank details and sensitive information. The opposite is true for cryptocurrencies like SHIB.
Low Transaction Fees
Shiba Inu payments are also becoming popular because of the low transaction fees. As an ERC-20 standard, SHIB now uses the PoS protocol to cut down on transaction fees.
As such, Shiba Inu users can avoid expensive fees when buying goods online. At the beginning of 2023, the Shiba Inu team stated that gas costs on Shibarium (the upcoming blockchain network) will be comparable to the Polygon network, with an average transaction costing just $0.02.
Some users also use SHIB as a payment method when gambling via the best Shiba Inu casinos on the market.
Is Using Shiba Inu as Payment Legal and Safe?
Shiba Inu has over 1.2 million holders according to Etherscan.io data. Many SHIB holders use their tokens to make online or in-store purchases, but is it legal and safe? The answer is yes, but shoppers need to be aware of any local restrictions.
In the US, for instance, there is no law against someone using cryptocurrencies to buy goods. Regarding safety, investors and shoppers must secure their digital funds by keeping them secure in a wallet, or at a trusted online brokerage.
How to Use Shiba Inu to Buy Real Products
This guide has covered who accepts Shiba Inu. Crypto Emporium is the best place to buy real products with digital currencies.
Below, we explain how to use Crypto Emporium to purchase products.
Step 1 – Open an Account
Head over to the Crypto Emporium homepage and click 'Create Account'. First, enter a first and last name.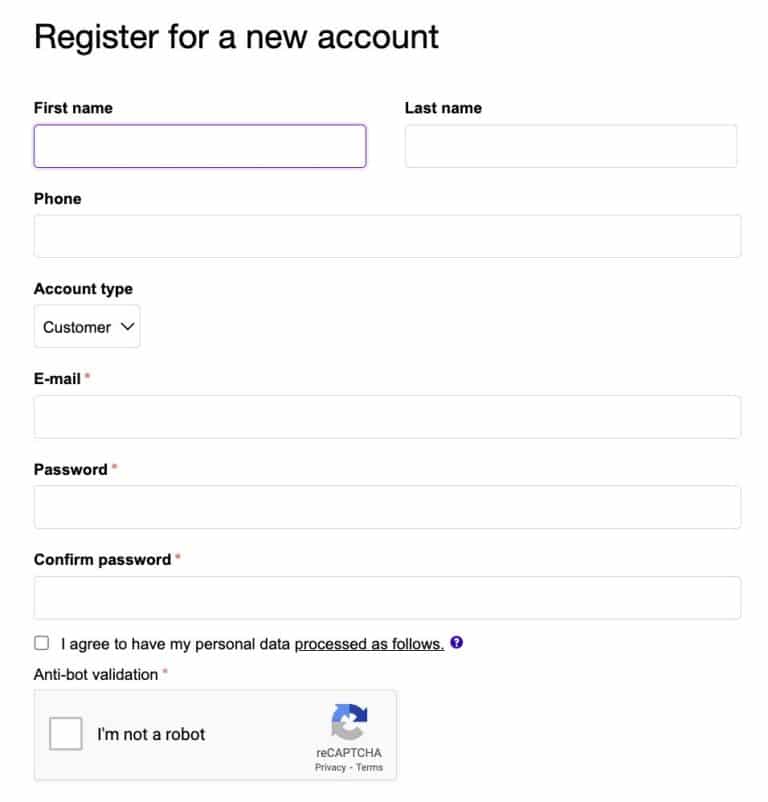 Next, choose 'Customer' from the drop-down menu and enter an email address and a password. Click 'Register' to continue.
Step 2 – Search Crypto Emporium
Crypto Emporium has a diverse marketplace to explore, and the site is well-categorized. Shoppers can use the search bar to find a specific item to buy.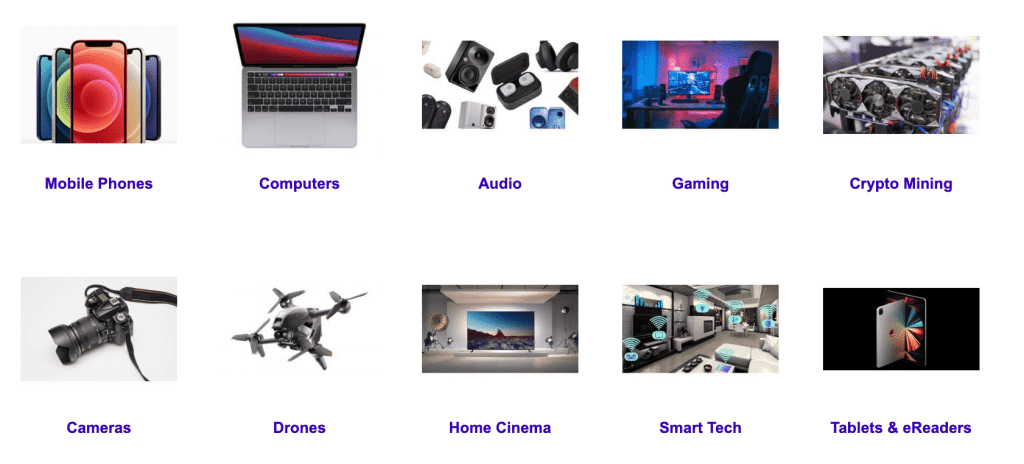 Alternatively, click 'Categories' and browse for inspiration. It's also possible to search by brand or manufacturer.
Step 3 – Check Out and Confirm
After selecting something to buy, the customer can click 'Go to Checkout' to enter their delivery details and ensure everything is correct.
At this point, the cost of delivery and the service fee will be calculated. The service fee is 0.87% of the purchase amount. Confirm the purchase once happy everything is correct.
Step 4 – Complete the Order
The final step is to use the wallet address provided by Crypto Emporium to transfer the funds for the item.
The customer will receive a confirmation email once the transaction is complete and the item purchased will be shipped.
Conclusion
This guide has revealed who accepts Shiba Inu in 2023. Crypto Emporium is the best marketplace to spend crypto. Shoppers will find a huge range of products and services – including Rolex watches, iPhones, Teslas, real estate, and much more.
Customers are eligible for 4% cash back on anything they buy on the platform. Cashback is offered in the native cryptocurrency, Emporium Cash. Head to Crypto Emporium today to find the perfect product and use crypto to complete the purchase.
FAQs
Which major companies accept Shiba Inu?
How many businesses will accept Shiba Inu?
How can I shop with SHIB?
What can Shiba Inu be used for?