XRP has been in the headlines recently thanks to a ruling in the SEC's case against Ripple. However, XRP remains in legal limbo, and the token hasn't exploded upwards as many analysts predicted.
Enter XRP20, a new take on XRP that's built on the Ethereum blockchain. This new token gives XRP a fresh start, with no lawsuit and a deflationary mechanism designed to benefit investors.
In our XRP20 price prediction, we'll explore where XRP20 could go in 2023, 2024, 2025 and 2030.
XRP20 Price Prediction Summary
End of 2023: XRP20 just launched its presale at a price of $0.000092. It has the potential to soar higher once it hits exchanges, so we predict the token could hit a price as high as $0.0010 by the end of 2023.

End of 2025: A continued burn of the XRP20 token supply will have a major impact on the supply of the token in 2025, helping push up the price. XRP20 will also benefit from the continued growth of the Ethereum ecosystem. So, our XRP20 price prediction estimates a price of $0.0018 by the end of 2025.

End of 2030: XRP20 is likely to have a significantly diminished supply by 2030. It's built on the Ethereum blockchain, so it will be in high demand for DeFi apps, payments, and more. As a result, we predict XRP20 could be priced at $0.0031 by the end of 2030.
XRP20 Price History
XRP20 Price History Key Points:
XRP20 has a total supply of 100 billion tokens
40 billion tokens are allocated to the presale, which has a hard cap of 3.68 million
0.1% of XRP20 in every buy and sell transaction will be burned
XRP20 is 100% community-owned
XRP20 asks investors to imagine what it would be like if they had bought XRP at its all-time low of $0.0028. XRP20 is 30 times cheaper—just $0.000092 during the token's presale.
The project will launch with a market cap of only $9.2 million. Compare that to the current market cap of XRP, $36.2 billion, and the potential for growth is enormous. If XRP20 were to grow into this market cap, it would represent a nearly 400,000% gain for presale investors.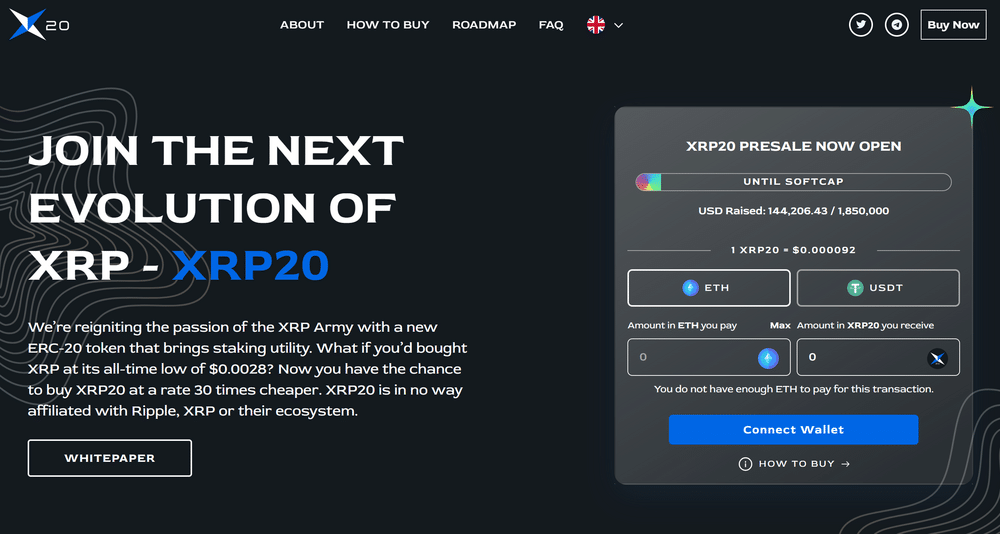 XRP20 has a total supply of 100 billion tokens, of which 40 billion are available during the single-stage presale. The presale has a hard cap of $3,680,000.
The remaining tokens are divided into 3 pools:
40 billion tokens will be set aside to provide staking rewards
10 billion tokens will be locked to provide exchange liquidity
10 billion tokens will be burned
Notably, this allocation means that XRP20 is 100% community-owned. It's also fully decentralized, giving it an important distinction from the original XRP.
Another unique aspect of XRP20 is that the token is deflationary by design. With every buy and sell transaction, 0.1% of the transaction value in XRP20 will be burned.
| | |
| --- | --- |
| Presale Started | August 2023 |
| Purchase Methods | ETH, USDT |
| Chain | Ethereum |
| Hard Cap | $3,680,000 |
| Min Investment | 1 $XRP20 |
| Max Investment | None |
XRP20 Price Prediction 2023
The XRP20 presale has gotten off to a hot start in its first 48 hours, raising more than $130,000 for the project. That puts it nearly 10% of the way to the presale's soft cap of $1.8 million.
XRP20 can stand on its own merits, but the project is also benefiting from a wave of 2.0 meta coins. Tokens like Pepe 2.0 recently surged as investors piled into the second coming of this popular meme coin. In addition, an ERC-20 remake of Bitcoin called BTC20 just sold out its presale within days of launching.
XRP20 has a number of advantages over the original XRP that are helping to drive interest in this token. First, since the token is built on the Ethereum blockchain and is an ERC-20 token, it's widely compatible with existing crypto infrastructure. Investors can hold XRP20 in any ERC-20 compatible wallet, plus use the token for things like DeFi.
Another benefit to XRP20 is that it supports staking. Investors can earn rewards in XRP20 just by holding and staking the token. 40% of the total XRP20 supply has been set aside for staking rewards, ensuring that there's plenty to go around for years to come.
The deflationary structure of XRP20 is also attracting investors. The token supply will decrease over time, with the supply decreasing faster the more trading volume there is in XRP20. This makes the token more valuable and incentivizes investors to hold their coins.
XRP20 is also benefiting from news around XRP. XRP recently won a partial victory over the SEC in a ruling that found that cryptocurrencies traded on exchanges are not securities. The price of XRP spiked in response, but investors have remained wary since the token remains in legal jeopardy. The SEC has signaled that it may appeal the ruling.
XRP20 gives investors a way to jump on the positive XRP news without exposing themselves to further legal action by the SEC.
Thanks to all these converging trends and events, the outlook for XRP20 is very bullish through the remainder of 2023. So bullish, in fact, that we predict XRP20 could reach a price of $0.0010 by the end of the year. That's a 1,087% gain from the presale price of $0.000092.
XRP20 Price Prediction 2025
Analysts have very bullish price predictions for XRP by 2025. One analyst predicted that XRP could hit $26 during the next bull run. A Wells Fargo analyst estimated an XRP price as high as $500.
Our own XRP price prediction suggests the token could be worth around $3 in 2025.
While XRP and XRP20 are distinct tokens, these bullish predictions point to a very positive potential future for XRP20. Even though the two tokens are not directly related, it's likely that gains in XRP will also lead to gains in XRP20.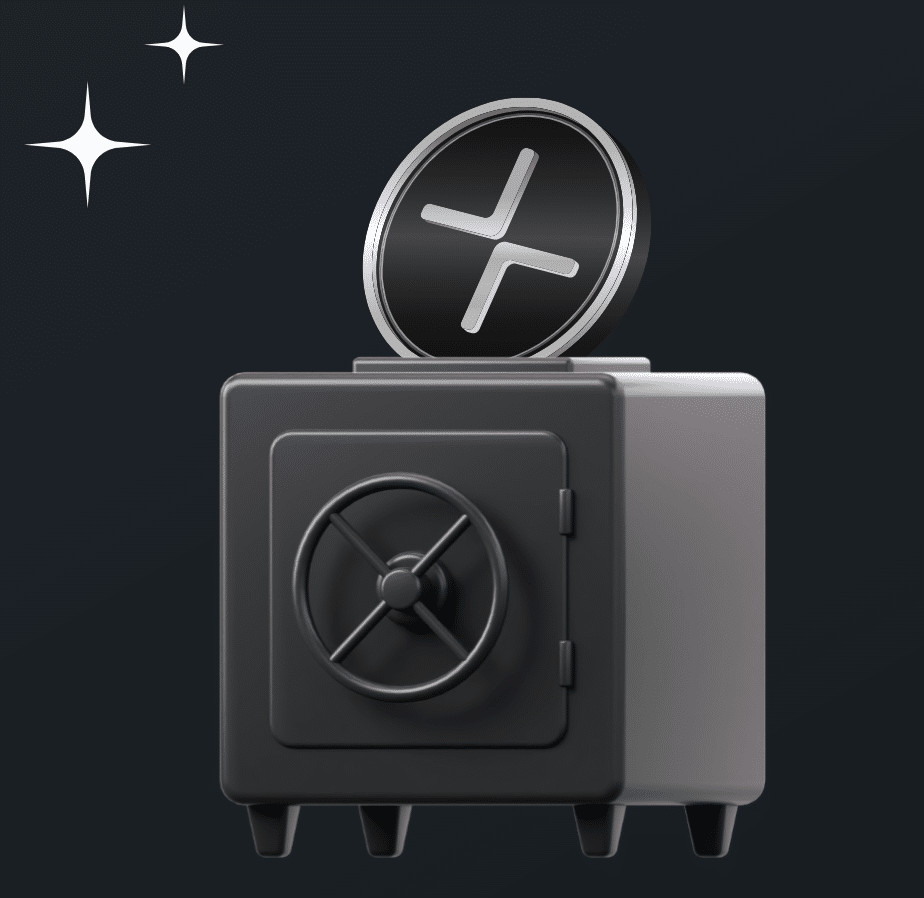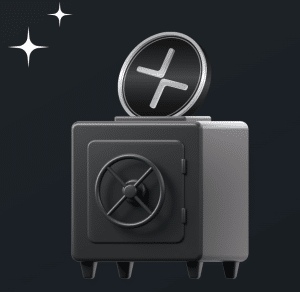 At the same time, the price of XRP20 has the potential to steadily increase thanks to the token's burn mechanism. Over the span of two years of trading, the amount of XRP20 burned could be significant and materially affect the circulating supply. As XRP20 becomes more scarce, the price will go up in accordance with supply and demand dynamics.
Investors will be willing to pay these increased prices because of XRP20's staking rewards. The token rewards will be worth more as the price increases, making it increasingly attractive for investors to buy, hold, and stake XRP20.
We see XRP20 as one of the most promising cryptos over the next few years and predict that the price could rise to $0.0018. That's an 80% price increase from the end of 2023 and an overall gain of 1,956% from the token's presale price.
XRP20 Price Prediction 2030
Forecasting a long-term price is difficult for any cryptocurrency, but especially for a token that has not yet traded on exchanges. So, investors should note that there is significant uncertainty in our 2030 prediction.
That said, we can identify some factors that will likely play a role in XRP20's long-term performance.
First, the token's burn mechanism will continue to play an important role in the price. Even after the entire pool of 10 billion XRP20 set aside for burning is taken out of circulation, the 0.1% transaction burn will continue to deflate the token's supply. This means that as long as demand remains relatively steady, the price of XRP20 will continue to climb over time.
Another thing that will likely have a positive impact on XRP20's price is that the project is fully community-owned. This means that the community can take control of future development around the token to adapt it to changing market conditions or crypto applications.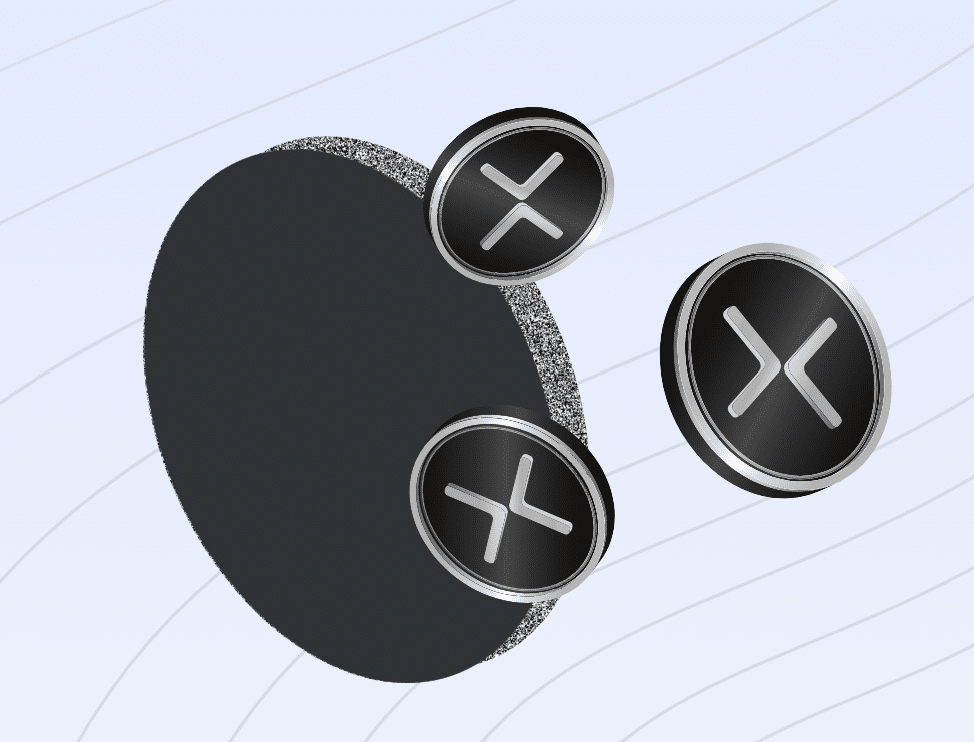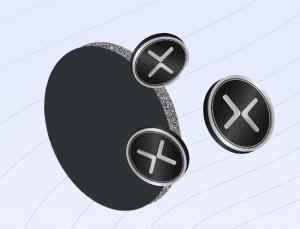 This is important because it means XRP20 has the potential to evolve over time and remain relevant within the crypto market. It won't be left behind as conditions change, as so many centralized projects are.
The fact that XRP20 is an ERC-20 token is also key. XRP20 can be incorporated into a huge range of not-yet-developed projects on the Ethereum network. Ethereum is the number one crypto project for development, and any growth in this ecosystem is good for XRP20.
Based on all of these considerations, we predict that XRP20 will experience a significant price gain from 2025-2030. We estimate a price of $0.0031 by the end of 2030, a gain of 72% from the end of 2025.
Possible Lows and Highs of XRP20
XRP20's reimagining of XRP for the Ethereum blockchain makes it one of the best altcoins to buy right now.
Still, it's important for investors to recognize that new cryptocurrencies can be highly volatile. As a result, our price predictions come with uncertainty and represent average estimates within a range of possible price outcomes.
The table below shows the potential high and low for each of the timeframes we predicted.
| | | |
| --- | --- | --- |
| Year | Potential High | Potential Low |
| 2023 | $0.0014 | $0.00040 |
| 2025 | $0.0025 | $0.0012 |
| 2030 | $0.0050 | $0.0023 |
What is XRP20 Coin?
Key Points on XRP20
It is an ERC-20 version of XRP built on the Ethereum blockchain
It offers stake-to-earn rewards and deflationary tokenomics
It is not owned or controlled by Ripple
XRP20 is a new rendition of XRP built on the Ethereum blockchain as an ERC-20 token.
Unlike the original XRP, XRP20 was not created by Ripple. It is fully decentralized and allocated 100% to the community. XRP20 wasn't designed for big banks and financial institutions, but rather for individual investors.
One of the key benefits of being designed as an ERC-20 token is that XRP20 supports stake-to-earn rewards. This means that investors can stake their XRP20 tokens to help validate transactions and secure the network. In return, they receive additional XRP20. This design makes XRP20 one of the best staking coins for long-term investors to own.
XRP20 also has a unique burn mechanism. 10% of the total token supply will be burned shortly after the token launches on exchanges, thus significantly reducing the available supply. In addition, 0.1% of the XRP20 traded in every transaction will be burned in perpetuity.
What Influences the XRP20 Price
The price of XRP20 is influenced by several factors.
XRP News
XRP20 and XRP are different and unaffiliated tokens built for different purposes. However, the link between them means that investors are likely to buy or sell XRP20 around news involving XRP.
So, XRP20 could potentially jump on news of a new financial institution signing on to use XRP for payments or a new bullish price target from an analyst. XRP20 could also see its price rise if there's bad legal news for XRP, since investors may go looking for alternatives.
Crypto Bull Market
The crypto market is widely thought to be emerging from the crypto winter that kept prices down for much of 2022. That could provide a tailwind for XRP20 as funds flow into crypto generally and altcoins in particular.
Typically, when the whole market is going up, tokens like XRP20 receive increased investment and see prices spike.
Deflationary Tokenomics
XRP20's deflationary tokenomics are likely to have a large impact on the token's price. After launching, 10% of the total token supply will be burned. This will dramatically reduce the supply and could send the price sharply higher.
On top of that, 0.1% of XRP20 from every buy and sell transaction will be burned. More trading volume in XRP20 means that more tokens will be burned, so periods when demand is spiking will also see supply shrink the fastest.
Is XRP20 a Good Investment?
XRP20's presale has gotten off to a very impressive start. The project has sold more than $130,000 worth of XRP20 within 48 hours of launching.
While a fast start doesn't guarantee that XRP20 is a good investment, it is a promising sign. Many projects that have sold out their presales quickly have gone on to see huge gains after launching on exchanges.
Investors can also look forward to staking rewards when they buy and hold XRP20. These rewards have the potential to provide steady crypto income for XRP20 investors for many years to come.
The deflationary tokenomics of XRP20 are designed to support the price and help early investors realize gains. The burning mechanism does mean that there's a small tax when investors sell XRP20, but this tax is more than offset by the potential price increases due to supply limitations.
XRP20 is 100% community-owned and 10% of the total supply is locked for liquidity. So, it's unlikely that investors will suffer a rug pull or other mishap during launch.
All of these factors suggest that XRP20 could be one of the best cryptocurrencies to buy now.
How to Buy XRP20 Presale
XRP20 is currently on presale, giving investors a chance to buy this token at the lowest possible price. Here's how to buy XRP20 in a few steps.
Step One: Get a Crypto Wallet
Investors will need an ERC-20 compatible crypto wallet to buy XRP20. We recommend MetaMask, but any ERC-20 crypto wallet will work.
To get a MetaMask wallet, head to the MetaMask website and download the wallet. Follow the installation instructions and create a wallet account.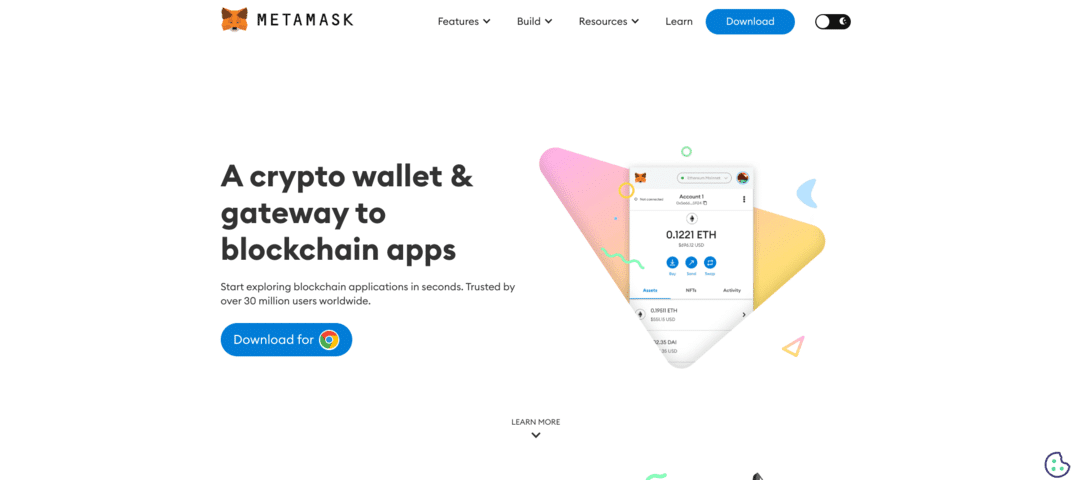 Step Two: Buy USDT or ETH
Investors need to swap USDT or ETH to buy XRP20 through the presale. The easiest way to get these tokens is to buy them from a centralized exchange using a credit card, debit card, or bank transfer. Then send the USDT or ETH to the MetaMask wallet set up in Step 1.
Step Three: Connect to the XRP20 Presale Site
Visit the XRP20 website and click "Connect Wallet." Follow the prompts to connect the MetaMask wallet to the presale site.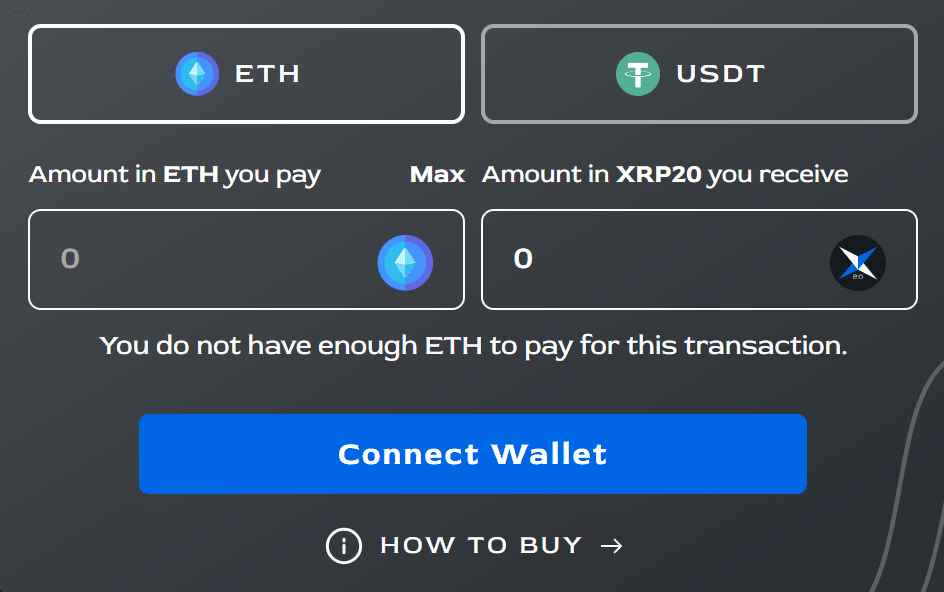 Step Four: Buy XRP20
Enter the amount of XRP20 to buy in US dollars. The presale site will automatically calculate the equivalent amount of XRP20 tokens. Click 'Buy' to complete the purchase.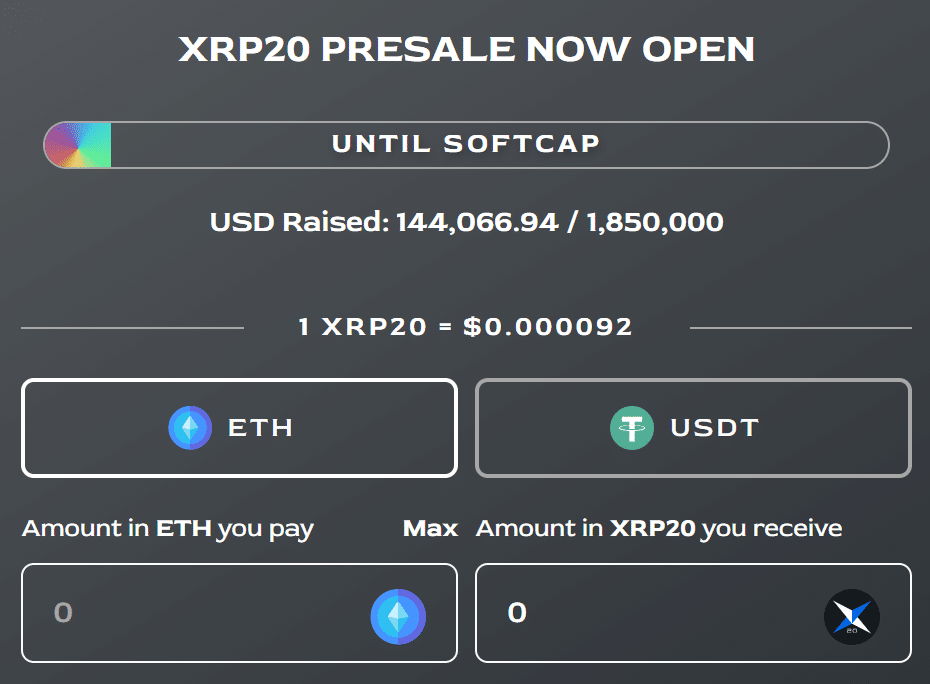 Step Five: Claim Tokens
Purchased XRP20 tokens will be released at the end of the presale. Return to the XRP20 presale site and click 'Claim Tokens' to add the XRP20 tokens to the MetaMask wallet.
Conclusion
XRP20 is a reimagining of XRP that offers stake-to-earn rewards, deflationary tokenomics, and full decentralization. It has the potential to be one of the hottest crypto tokens of 2023. Our XRP20 price prediction suggests that this crypto could see gains of more than 1,000% by the end of the year.
For a limited time, investors can lock in the lowest price for XRP20 through the project's presale. Act fast to buy XRP20 before it sells out.
References
https://coinmarketcap.com/currencies/xrp/
https://www.reuters.com/technology/us-sec-developing-rules-ai-conflicts-interest-2023-07-17/
https://www.bloomberg.com/news/articles/2023-07-21/sec-signals-appeal-to-crypto-ripple-ruling-in-terra-response
https://www.cryptoglobe.com/latest/2023/07/crypto-analyst-predicts-xrp-price-could-skyrocket-to-26-during-next-bull-run/
https://www.kitco.com/news/2023-07-31/Wells-Fargo-analyst-predicts-XRP-price-will-hit-100-500.html
https://chaindebrief.com/blockchains-with-the-highest-developers-count-in-2023/
https://fortune.com/crypto/2023/04/20/bitcoin-up-72-percent-crypto-winter-over-crypto-spring/
FAQs
What will XRP20 price be in 2025?
How much is the XRP20 presale?