It wasn't very long ago that only large corporations were deemed vulnerable to cyber crime. But those days are over. Today, virtually every business, regardless of size, is susceptible to an attack. And that's bad news. The bottom line is that if you aren't employing state of the art security measures on your systems right now, then it's only a matter of time until your company — and your entire client base — become victims.
That's why we've prepared a list of five online courses that'll give you the skills required to defend businesses from cyberattacks. They're beginner-friendly, offer the flexibility to work with virtually any schedule, and each is priced affordably too.
And who knows? If you really enjoy the work and become exceptionally good at it, you may open yourself up to new career options. That's because there's so much demand for people who know what they're doing that you don't necessarily have to have a university degree in order to succeed. All you need is a few skills, a certificate or two, and the drive to get the job done.
Top 5 Courses in Cybersecurity
The 2019 Ethical Hacker Master Class Bundle
If you want a career in cyber security, then this package is a good place to start. It offers access to ten courses that'll explain the basics of network and system security as it takes you through a variety of cutting-edge methodologies. Students will learn ethical hacking techniques, how to test a network for deficiencies, and even prepare themselves to earn industry respected certifications from CompTIA.
Enroll today for just $39 and save over 90 percent off the usual fee.
The Complete 2019 CompTIA Certification Training Bundle
These days, hackers attack more than just networks. That's what makes this eLearning bundle so advantageous. It offers all the training you'll need to secure a standard network, but also cloud based infrastructures, mobile solutions, and more. And, after you've completed the training, you'll have the skills needed to earn several important CompTIA certifications.
The Complete 2019 CompTIA Certification Training Bundle is valued at $3,433 but you can get it now for just $69.
The Foundational Cisco CCNA Security Bundle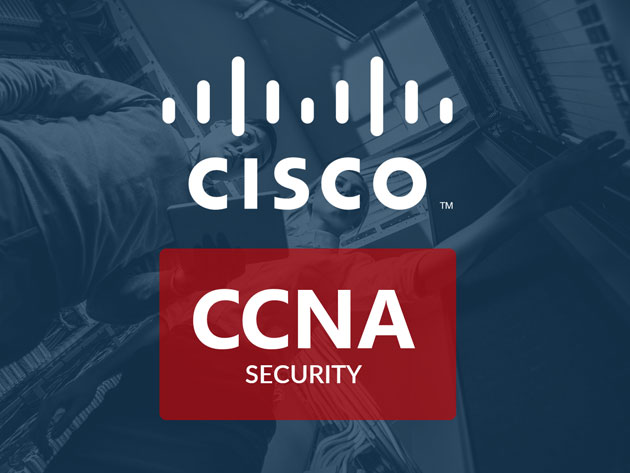 Cisco is a name that's synonymous with computer networks. And for good reason. Their products, which include IP phones and other assorted communications technology, can be found in many businesses around the globe. So it should come as no surprise that people who know how to handle that kind of infrastructure are in demand.
And that's what makes this bundle a great purchase, especially since it's marked down to $29. It offers the training you'll need to earn vital certifications that could help you secure long term employment.
The A to Z Cyber Security & IT Certification Training Bundle
This package is ideal for anyone who wants to prevent themselves from becoming a victim of cyber crime. It includes twelve courses that'll introduce students to ethical hacking methods, show them how to test a network for weaknesses, and identify problems prior to being exploited. It's fast, flexible, and you can even use the training to earn valuable certifications that could help you land a job.
Enroll now for just $39 and save 97% off its $1,437 value.
The CompTIA Security Infrastructure Expert (CSIE) Bundle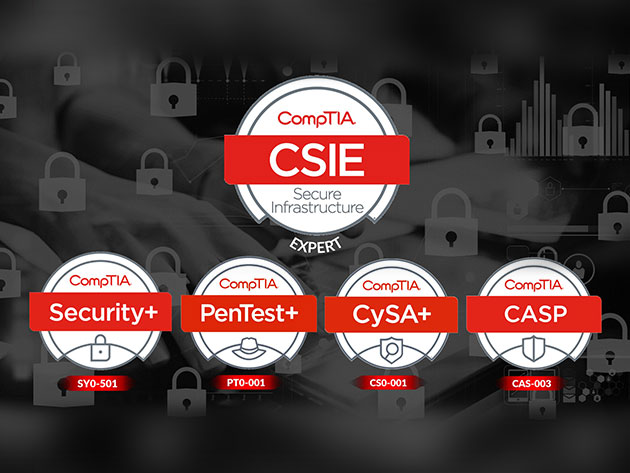 Cybersecurity is a deeply specialized field and, to really become an expert, you'll need training that's also specialized. And, that's precisely what you'll get with this economical bundle valued at $897. It offers all the education required to understand how hackers work so you'll be equipped to stop them before they do any damage.
Plus, once you've finished your training, you'll have the skills to take and pass industry respected certifications from CompTIA, which is always a good thing for those looking to break into the field. Enroll today for just $49.
The post includes affiliate links
Related Terms