Investors are always in search of the next noteworthy meme coins, sometimes overlooking tokens like PEPE that may have been previously disregarded. However, the market consistently offers promising prospects. By identifying the right opportunity, your investment portfolio has the potential to experience substantial growth.
Doge Rush exemplifies a meme coin with significant growth potential, emerging as the latest addition to this particular space. Doge Rush presents a range of features and brings utility to the realm of meme coins. Here, we provide a comprehensive examination of all the essential details concerning Doge Rush.
Doge Rush Offers Exponential Growth
Doge Rush introduces a revolutionary transformation in the cryptocurrency landscape by seamlessly blending the immense popularity of meme coins with practical functionality, resulting in an extraordinary and captivating gaming experience for users. A prime example of this is DogeHub, a gaming platform that offers a diverse range of casual games. Each game is equipped with an integrated on-chain mechanism that enables effortless exchange of collectibles (NFTs) among all the games.
DogeHub embodies an innovative gaming platform that harnesses the potential of meme coins to deliver an unparalleled gaming experience. Within this platform, you will encounter a variety of carefully redesigned casual games, accompanied by an advanced on-chain mechanism that simplifies the seamless sharing of collectibles (NFTs) across all the games. Whether you are a passionate gaming enthusiast or a newcomer to the gaming world, DogeHub promises a truly distinctive and exhilarating gaming journey that cannot be replicated elsewhere.
Immerse yourself in the captivating realm of Doge Rush's free-to-play mode, where thrilling gameplay awaits and the opportunity to earn cryptocurrencies is at your fingertips. By acquiring NFTs of varying rarity, each with its own potential for return on investment, you can elevate your earnings to new heights. Doge Rush goes beyond mere entertainment, introducing an elevated level of excitement where your performance directly translates into tangible financial rewards. Just imagine being rewarded for the time and effort you dedicate to playing video games. With Doge Rush, gamers are presented with a genuine opportunity to earn real money. Play-to-Earn games like Doge Rush truly recognize and value your dedication and commitment by rewarding you with $DR tokens for your gaming endeavors.
DogeHub and DogeWin Are Where It's At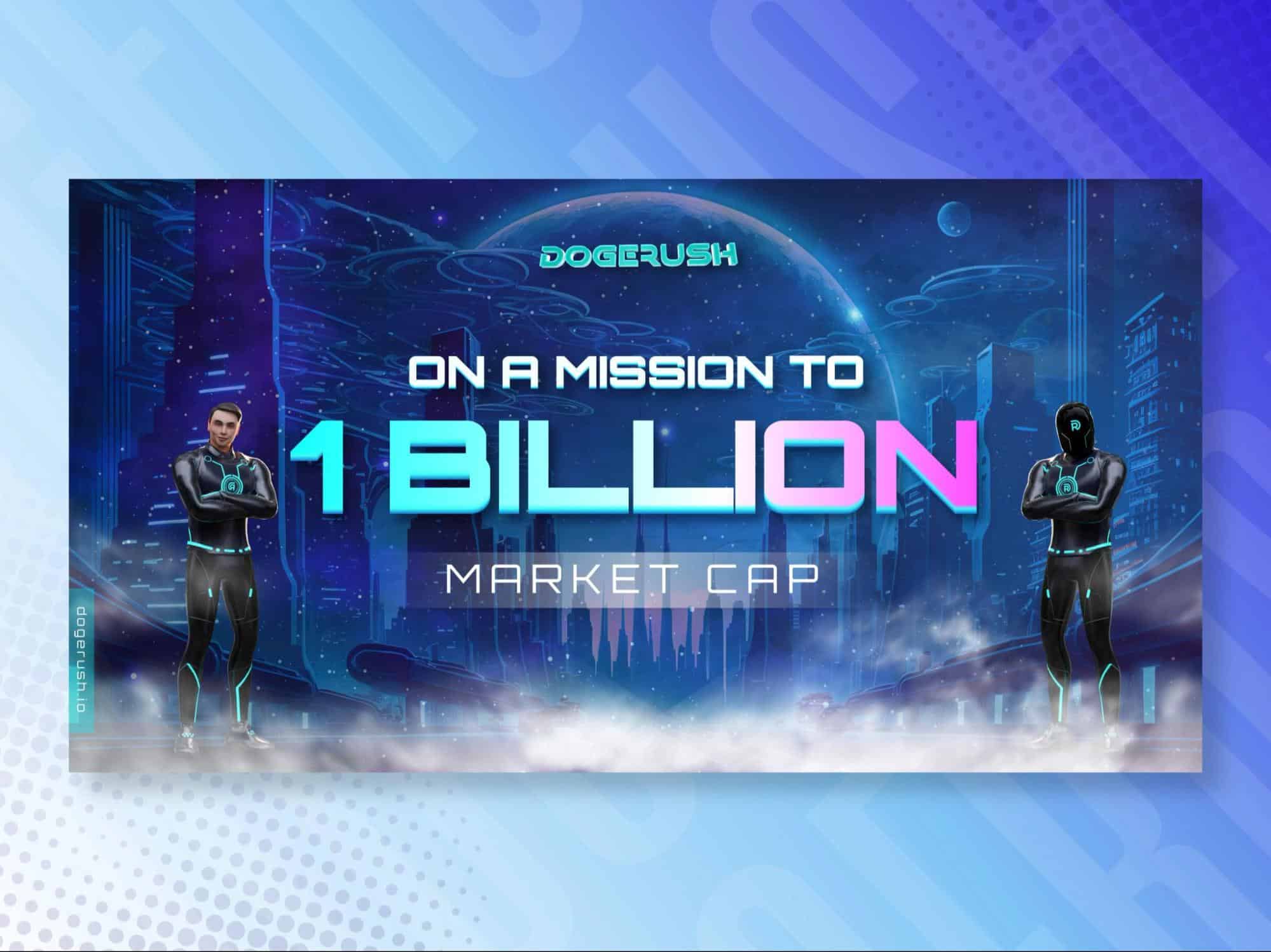 Immerse yourself in the captivating universe of Doge Rush, where you assume the role of Doge and embark on an exhilarating mission to escape from the clutches of Elon Musk within the desolate subways of a dystopian underworld. This game possesses exceptional meme potential, providing an unparalleled and enjoyable experience. Take control of Doge as you swipe in multiple directions – up, down, left, and right – to collect coins while skillfully evading Elon's relentless pursuit. As you progress through the game, the challenges intensify, introducing additional obstacles along your path. The higher the level of difficulty, the greater the opportunities to accumulate points and, consequently, earn more cryptocurrency rewards.
Doge Rush introduces a diverse cast of characters, each featuring upgradeable NFT skins available at various prices, offering estimated returns on investment for players. Enhance your character's abilities by advancing to higher levels, merging it with another character to amplify your earnings from gameplay, or even participate in selling it to fellow players through the Doge Rush marketplace. The potential of this game is truly extraordinary, so seize the opportunity to become part of the vibrant $DR community before it achieves viral status.
DogeWin emerges as a robust and empowering platform that enables users to take part in hourly contests, presenting an alluring chance to win valuable NFTs and ETH. The platform features a diverse selection of collections, including MAYC, MoonBirds, and Pudgy Penguins, granting users the opportunity to acquire rare and highly valuable digital assets. By engaging in this interactive experience, users fully immerse themselves in the realm of Web3 and cryptocurrency while enjoying a fun and exhilarating environment. With the seamless integration of the $DR token, the platform provides a user-friendly interface that simplifies the process of participating in ETH competitions.
Get Into the Doge Rush Presale Before Prices Go Up
🔥 Elon's in, Doge's in, are you? 🚀 The #DogeRush presale is LIVE! 🐶 Secure your $DR now and join us on this moon mission! 🌕 Your seat's waiting. Don't miss out! 🎟

Buy Now: https://t.co/C2irnwZBrH #Dogerush #Dogerusharmy pic.twitter.com/yV1I3qWeaI

— Doge Rush (@DogeRushCoin) June 7, 2023
Investors should consider taking part in the ongoing initial phase of the Doge Rush presale, where the DR token is currently available at a price of $0.055. As the subsequent phase progresses, the price is expected to rise to $0.0057, leading to the eventual listing of the token at $0.0099.
However, the benefits extend beyond just acquiring the tokens themselves. Participating in the presale grants you early access to the entire ecosystem, which encompasses DogeHub and DogeWin. Being an early participant also allows you to become an integral part of the community, a significant aspect of any meme coin.
Let's delve into more detail about DogeHub and DogeWin. DogeHub serves as a gaming hub that provides access to a variety of runner games, ensuring there's something enjoyable for everyone. On the other hand, DogeWin is a platform where you can compete to win prizes, including actual cryptocurrencies and NFTs. Furthermore, there will be additional opportunities for community interaction.
It's a comprehensive package that goes beyond token acquisition, offering early access, entertainment through gaming, chances to win valuable prizes, and an engaged community.
Conclusion
For those in search of the next noteworthy meme coin, Doge Rush is worth considering. This coin offers a plethora of enticing features and, unlike numerous other meme coins, it serves a tangible and practical purpose. Individuals intrigued by this opportunity should check out hte presale as soon as possible.