Without a doubt, the world must transition to a more sustainable mode of operation, particularly in the transportation sector, a major contributor to carbon emissions. Fortunately, technology, including AI and blockchain, offers the means to create a sustainable transportation industry.
eTukTuk (TUK) is a project dedicated to crafting this very solution for sustainable transport suing those technologies. Its primary objective is to eliminate carbon emissions from the environment by advocating for a more eco-friendly eTukTuk, just one component of a comprehensive ecosystem of solutions. We provide a comprehensive overview of eTukTuk, along with the pivotal role of the TUK token in this endeavor.
eTukTuk Uses AI, Blockchain and More To Fast-track The EV Transition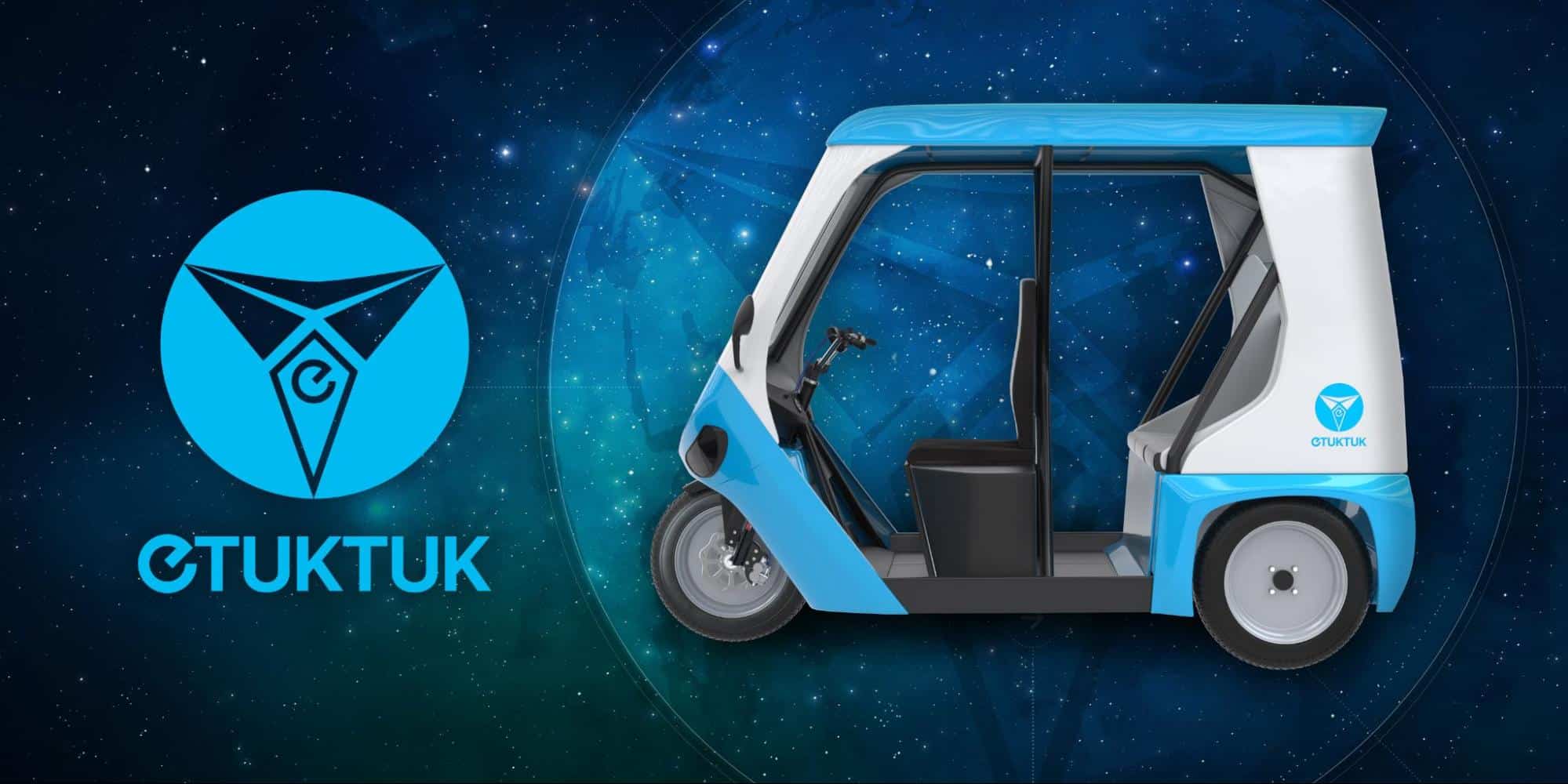 eTukTuk (TUK), a blockchain-based initiative, primarily aims to establish an ecosystem that addresses carbon emissions by promoting eco-friendly transportation options. Its vision is to lead the way in the global shift towards electric vehicle transportation. Additionally, the project is committed to supporting drivers and other stakeholders within the ecosystem. As a user, you have the opportunity to not only contribute to the solution but also reap the benefits of reduced carbon emissions.
Central to the project is the eTukTuk EV, which offers a more cost-effective and reliable alternative to traditional TukTuks. This EV relies on efficient charging stations to power its operations.
The noteworthy achievements and milestones of eTukTuk underscore its significant potential. The project has been steadily gaining recognition and is positioning itself as a potential international success story.
1/ eTukTuk Times is back! 📰🌍

Our weekly round-up of two things we love: #EVs and a #sustainable future. 🚀

Explore breakthrough technologies, global initiatives, and the latest developments shaping the future of sustainable transportation and combating climate change.

— eTukTuk (@eTukTukio) October 3, 2023
The TUK token boldly declares its ambitious mission: "to permanently eliminate carbon emissions from our planet!" Despite this lofty goal, the project demonstrates genuine sincerity in its efforts to enhance the environment.
In this endeavor, the TUK token plays a pivotal role by granting users benefits as the network of efficient charging stations expands. The team emphasizes that this impact extends beyond environmental benefits, also positively impacting underprivileged communities grappling with financial disparities and high living costs.
The development of the TUK token is crucial for the proliferation of the eTukTuk network. The ecosystem operates by charging drivers a fee for using their cars, generating network revenue. Additionally, territorial partners and power stakers receive TUK with each processed transaction. This scalable approach aids in the global expansion of the network and facilitates a transition away from fossil fuels, both locally and beyond.
Currently valued at $0.024 in the initial presale stage, the TUK token is anticipated to rise to $0.028 in the subsequent stage. Its popularity is surging, and the project appears poised for success with a maximum cap of $10 million. So far, it has raised over $63,000.
Most notably, the ongoing presale offers a substantial 40% community discount for a limited time. This presents a valuable opportunity to acquire even more TUK tokens, so seize the moment. The team's unwavering commitment to making a substantial impact is evident in the significant and successful solution they have developed to combat carbon emissions.
Major Developments Have Already Taken Place
On #WorldHeartDay, let's remember that clean air is the heartbeat of a healthy life.

Air pollution affects our hearts and the planet.

Join eTukTuk in our mission for cleaner, greener cities – paving the way for healthier hearts and a happier tomorrow. 🌿🚗 pic.twitter.com/1ADAF9VkeW

— eTukTuk (@eTukTukio) September 29, 2023
In 2023, eTukTuk has unequivocally demonstrated its immense potential through a series of notable breakthroughs, showcasing its dedication to progress and innovation in the rapidly evolving digital landscape.
A significant move was the integration of Layer 2 opBNB from BNB Chain into the company's operations. This strategic decision underscores eTukTuk's commitment to fostering efficiency and innovation while providing enticing opportunities for early adopters in the cryptocurrency realm. The adoption of the Proof of Staked Authority (PoSA) consensus method on BNB Chain, which has experienced substantial growth in 2023, was the driving force behind this transition.
Furthermore, eTukTuk made headlines earlier this year with its partnership with The Capital Maharaja Group, a prominent conglomerate in Sri Lanka boasting a robust presence in various private sector enterprises and over 44 international collaborations. This collaboration resulted in The Capital Maharaja Group acquiring a 20% equity stake in eTukTuk's operations in Sri Lanka.
The collaboration between eTukTuk and the Sri Lankan government is another notable cooperation worth highlighting. With governmental support, this partnership aims to establish over 200 charging station locations, providing significant advantages for motorists. Drivers are projected to achieve up to a 400% reduction in operating costs compared to using TukTuks powered by fossil fuels.
The achievements and strategic decisions made by eTukTuk in 2023 underscore its potential to become a leader in both the sustainable transportation and cryptocurrency sectors. It's anticipated that numerous companies will follow in eTukTuk's footsteps, and established entities may also forge alliances if eTukTuk's collaborations continue on their current trajectory.
Conclusion
eTukTuk vividly exemplifies the finest qualities of decentralized technology. With its unwavering dedication to a meaningful cause that benefits all involved parties, the project has the potential to emerge as a pioneering token in the cryptocurrency market. Anyone with an interest in the cryptocurrency space should certainly take heed and consider delving into this remarkable endeavor, along with its various social platforms.